Hector
| | |
| --- | --- |
| Animal ID: | APA-A-39919 |
| Sex: | M |
| Looks Like: | Domestic Shorthair |
| Current Weight: | 12.88 pounds |
| Date of Birth: | 2008-04-15 |
| Age: | 9 years, 5 months |
| Location: | Foster Home |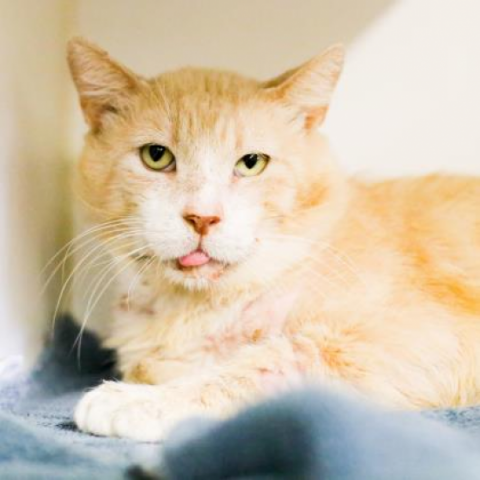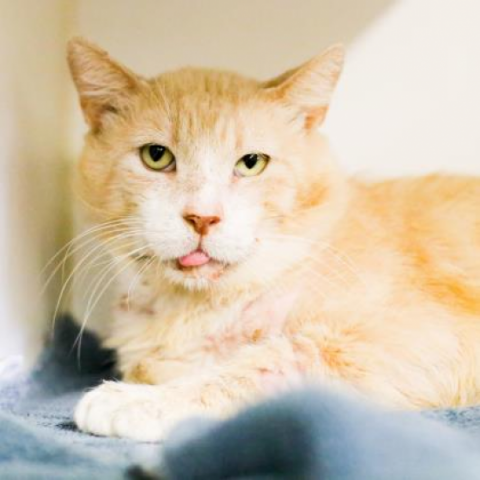 ---
---
Curious, Affectionate, Patient

If you are looking for a cat overflowing with personality, Hector can deliver that - and more!

When Hector first goes home with you, he will probably hide for a bit, so be gentle and patient with him. He doesn't mind if you seek him out in his safe hidey-hole; he will accept your petting! This is how you prove to him that you are a trustworthy human (we suspect people in his previous life were not trustworthy or dependable). And once he trusts you, he will seek YOU out for petting; he may even be a little pushy about it! Eventually, he will become your total lap cat.

And not only that! When Hector relaxes and is comfortable in his new home, he will purr constantly! If he is not in your lap, he is content to sit across the room from you, gazing at you with love, making little cooing sounds at you. How cute is that!?

Hector knows his name and will respond when you call him. He is mostly a mellow guy, but just when you think you have defined him, he will change it up; he may run around the house, chasing who-knows-what, playfully throwing his toys around, jumping up on things to get a better view of his domain!

Hector has an ulcer on his tongue that makes it look like he is sticking his tongue out. We don't know if it is due to genetics, his immune system, or allergies; it is stubborn to completely heal, so a biopsy will be done to figure out what it is and what can be done to get it to heal.

Hector is a healthy FIV+ (Feline Immunodeficiency Virus) cat. FIV+ cats typically live long, healthy lives! For more information, please contact APA! or read this FAQ: http://bestfriends.org/Resources/FAQs-About-Feline-Immunodeficiency-Virus-FIV

Hector needs a low-traffic home with patient, cat-experienced adults. He seems interested in other cats, but we don't know how he interacts with them. He has good scratching habits and would do best with a large litter box, or even one with a cover.

Hector is quirky and loving and talkative, quite simply a GREAT cat! He loves his people once you get through that getting-to-know-you period. He is alert, curious, and inquisitive. And fabulous and silly! We could go on and on, but contact us to meet him for yourself! Your cup will runneth over.

All APA! cats are fully vetted, spayed or neutered, and have updated vaccines and a microchip. Lifetime support is offered by our Cat Behavior Team.

For further information or to meet Hector, please email adopt@austinpetsalive.org.