Muffin
| | |
| --- | --- |
| Animal ID: | APA-A-41361 |
| Sex: | F |
| Looks Like: | Domestic Shorthair |
| Current Weight: | 10.0 pounds |
| Date of Birth: | 2004-05-20 |
| Age: | 13 years, 4 months |
| Location: | Foster Home |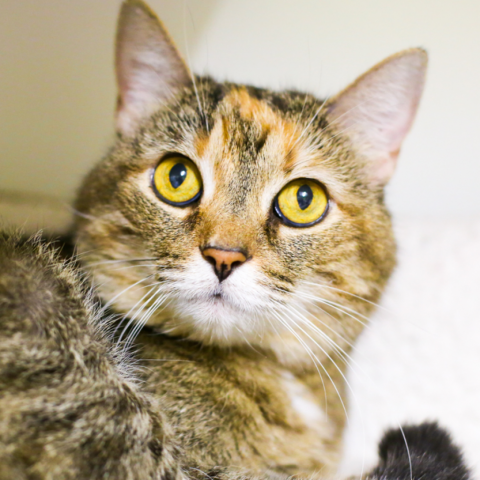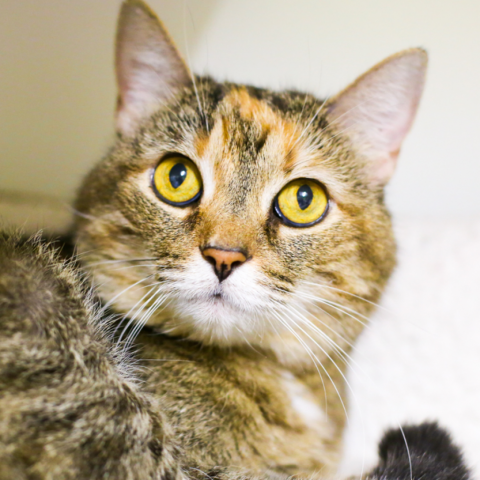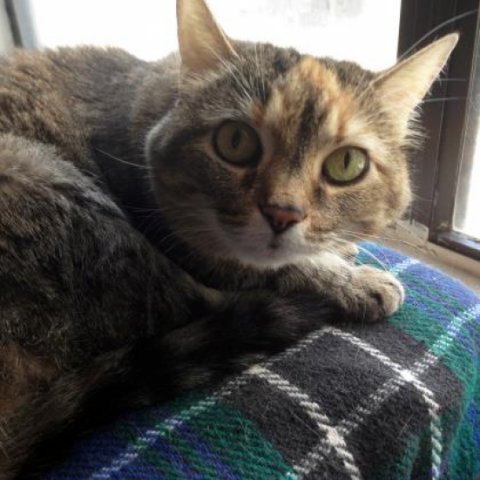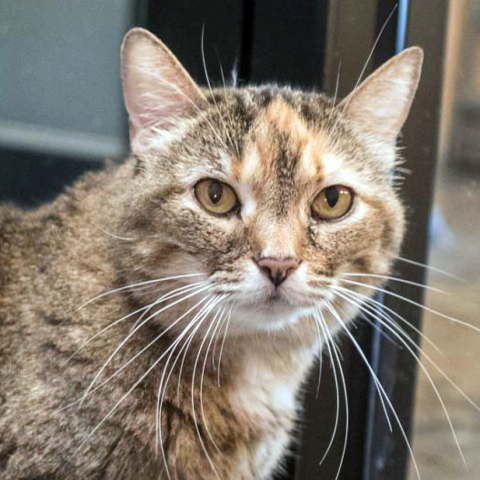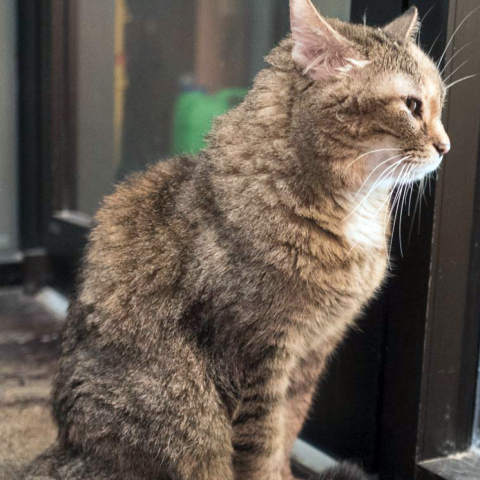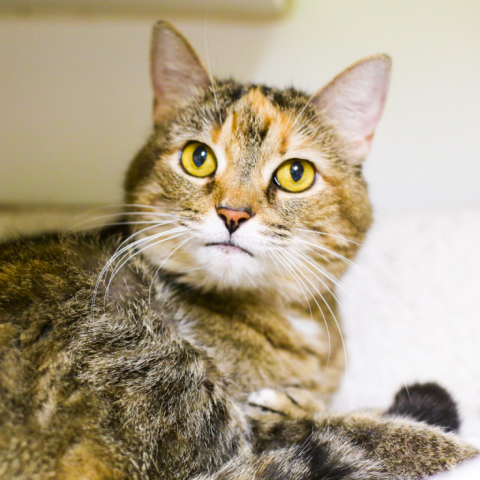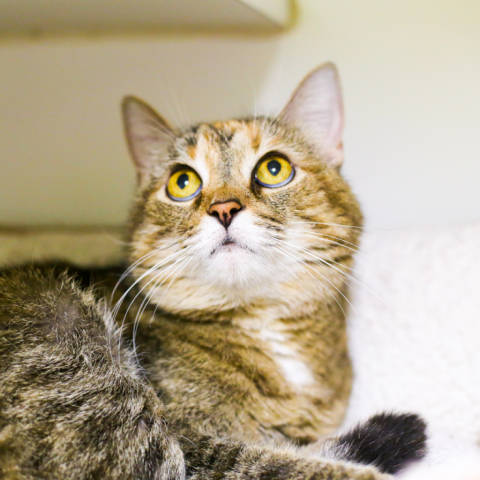 ---
---
Affectionate, Sweet, Regal

Muffin is a love muffin! She needs a little time to warm up to you, but once she does she will be looking to give "rubby-rubs to her humans and will happily accept a good ear and chin rub in return. When you get home she will greet you at the door and she will guard your bed with every inch of her body when you're sleeping. This lovely senior lady really knows how to make you feel special!

Muffin is low-maintenance and is very energetic for a cat her age. She loves to play, especially with her favorite toy which is simple, yet so entertaining...a good ol' piece of string. She could give much younger cats lessons in proper string pouncing--none of that on the floor stuff, she catches hers while it's still up in the air!

Muffin doesn't scratch on furniture and is a pro at using the litter box. She's quiet most of the time, but will start talking when she gets hungry. When it comes to being petted, she doesn't like for you to try and pet her from an angle she can't see and would prefer that you don't touch her pretty tortie tail. But, she is happy to accept love from you, as long as it's given on her terms!

The ideal home for Muffin would include a patient adopter who is willing to give her time to acclimate to her new surroundings. Muffin would be comfortable with older kids who give her the space she needs, but younger children would be a bit much for this old gal. Muffin isn't happy when she sees the other cats in her foster home. So, she may have been the only kitty in her previous household and would likely do best as the solo cat. A low-energy dog would probably be fine if a slow introduction is made. Give Muffin the love and understanding she needs and she'll spend the rest of her life returning the favor tenfold to her most special and adored person...you!

All APA! cats are fully vetted, spayed or neutered, and have updated vaccines and a microchip. Lifetime support is offered by our Cat Behavior Team.

For further information or to meet Muffin, please email adopt@austinpetsalive.org.