Dexter
| | |
| --- | --- |
| Animal ID: | APA-A-44222 |
| Sex: | M |
| Looks Like: | Exotic Shorthair |
| Current Weight: | 7.69 pounds |
| Date of Birth: | 2011-08-12 |
| Age: | 6 years, 1 month |
| Location: | Foster Home |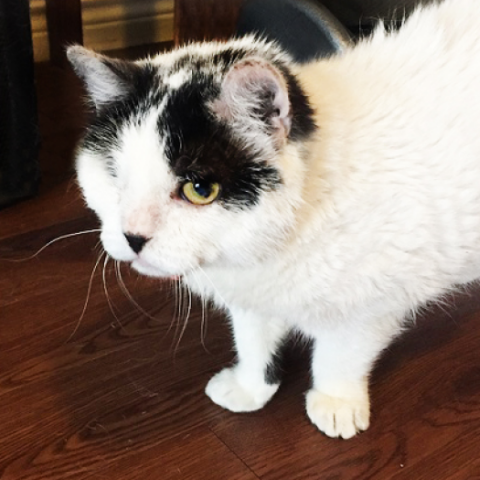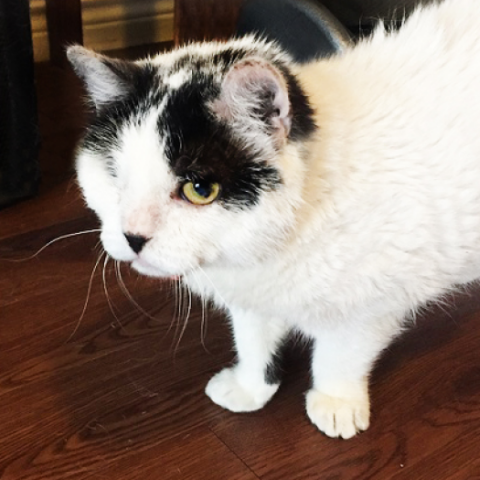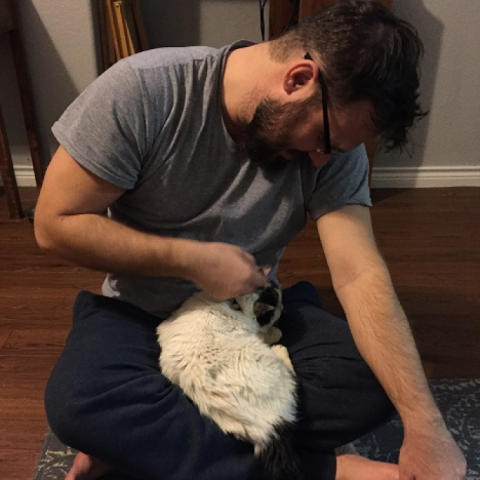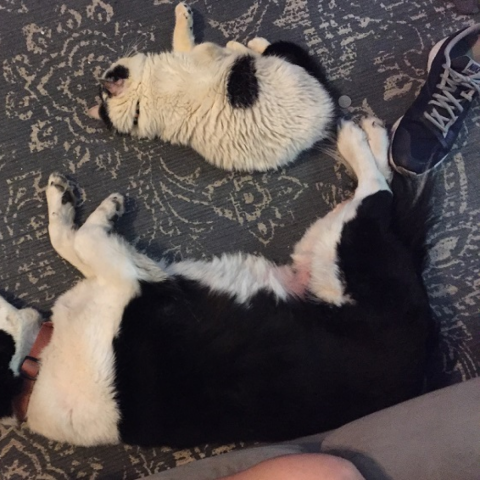 ---
---
Curious, Docile, Loving

If you are looking to love a unique cat and can accept his disabilities as part of his charm - and give him the care he requires - Dexter is the cat for you!

Dexter had to have one eye removed and has limited vision in the remaining eye, has shortened front legs that affect his mobility and the way he walks, and has an occasional seizure. If you couldn't already guess, Dexter has had a hard life - he wasn't treated well and didn't get the medical care he needed.

The good news - the great news! - is that Dexter is an affectionate, social, and relaxed guy. He's actually pretty low-maintenance now that his medical issues have been addressed. Because of his short legs he can't climb into a litter box - balancing in litter is hard for him, too - but he's been successful using pee pads (he prefers his pee pad to be in a non-carpeted location). Sometimes he doesn't make it there in time, but it's not because he isn't trying. His human companion needs to be okay with this.

Dexter will meow when he wants dinner and will follow you around; he has a wobbly, stumbly walk that is endearing and comical. Being close to you is important to him, so you can expect that he will lie on the floor at your feet, waiting patiently for you to pet him. He especially likes for you to pet him around his face and tail; rub his face, and he will lick you. He doesn't care for being picked up (it makes him nervous), and prefers to get his petting on the floor.

Dexter doesn't play much, but that might change as he gets used to you and his new home; recently, he has been seen "running" (his version of running) from room-to-room in his foster home, so his foster family is planning to encourage him in some gentle games. He will move around the house to drink water, eat food, and use the pee pad, but otherwise he likes to find a comfy spot and hang out there all day, grooming himself now and then.

Dexter lives with a dog in his foster home, and will sleep as close to him as he can (within six inches)! He probably wouldn't like a home with a very active dog, but he is cool with a cat-friendly, mellow pup. Similarly, Dexter is not the companion for a child. He lived with other cats in his previous life (though we don't know how they got along), but he seems fine and dandy as the only cat.

Dexter is not the cat for you if you are not cat-experienced and able to love him and accommodate his special needs. His home should not have any stairs, since he can't navigate them and doesn't want to be carried around. He embodies courage and determination, maneuvering around despite his disabilities. He is relaxed and adorable, and just wants to live a comfortable life. If you can provide this for him, he will love you forever and leave a little paw print on your heart, every day.

All APA! cats are fully vetted, spayed or neutered, and have updated vaccines and a microchip. Lifetime support is offered by our Cat Behavior Team.

For further information or to meet Dexter, please email adopt@austinpetsalive.org.