Kyleigh
Animal ID:
APA-A-45512
Sex:
F
Looks Like:
Domestic Shorthair
Current Weight:
9 pounds
Date of Birth:
2012-11-15
Age:
5 years, 2 months
Location:
TLAC
Ellen's Office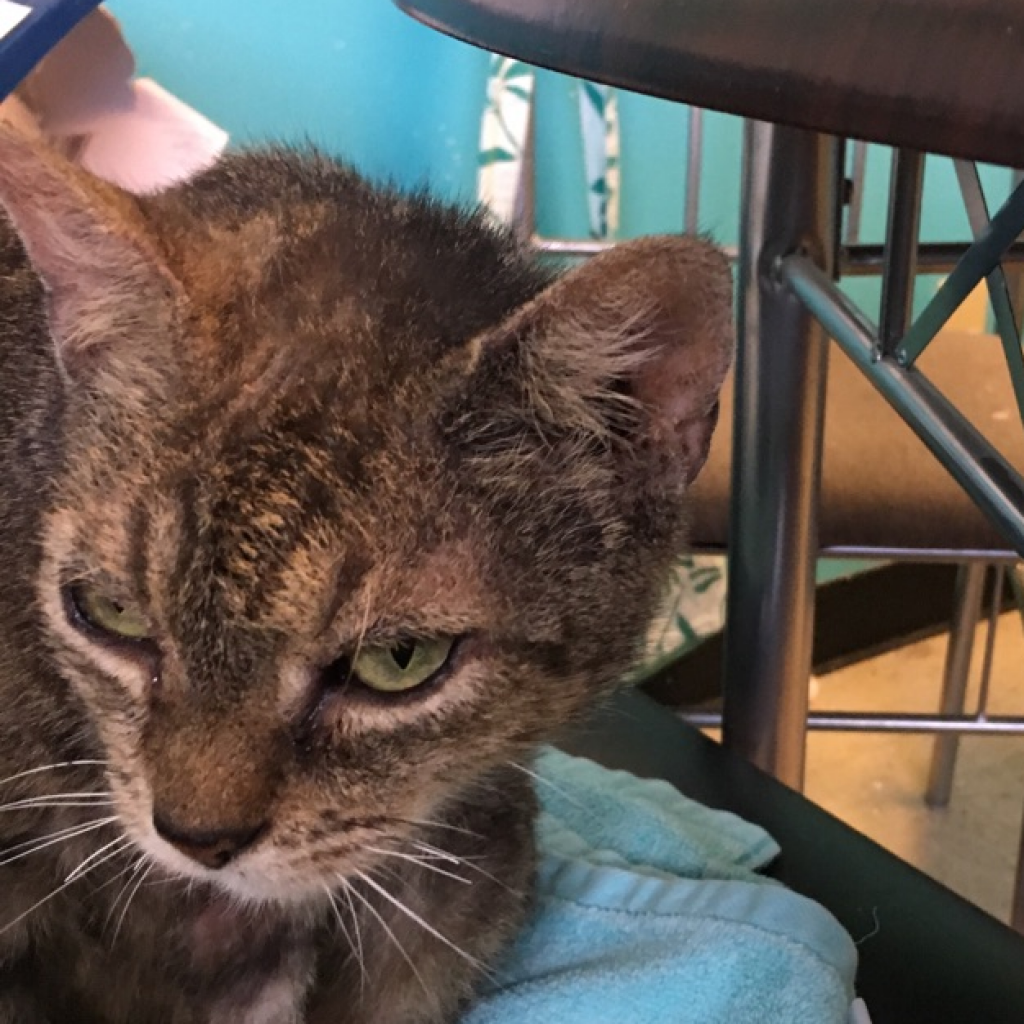 ---
---
This little girl has had a hard life before she got here. She was found covered in mange, malnourished from starving on the streets and with a huge belly. It was shortly discovered that she was not pregnant but instead had a huge belly from fluid build up secondary to not enough protein in her diet. Since she got here, she has been treated for mange and is loving and friendly. A little too friendly because she love bites when excited:)
She would make a great cat in a dog free home. She is terrified of dogs. She is being treated for mange and will go home with meds to finish that up. The mange is only contagious to other cats, not dogs or people so she is safe to take now.
She has beautiful green eyes and when her whiskers and fur completely grows back, she will be a looker!
Can you give her a place to call home?