Donkey
Animal ID:
APA-A-47157
Sex:
M
Looks Like:
Domestic Shorthair
Current Weight:
14 pounds
Date of Birth:
2010-03-15
Age:
7 years, 6 months
Location:
TLAC
Cattery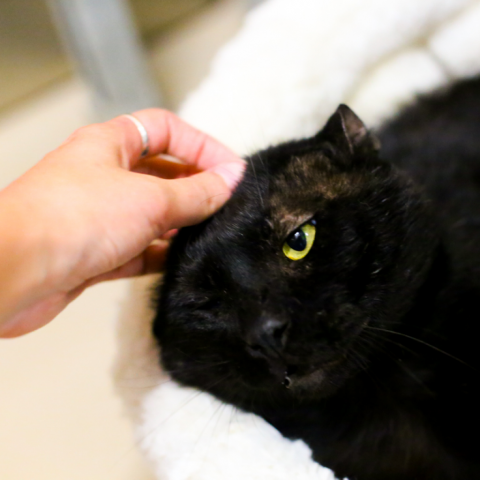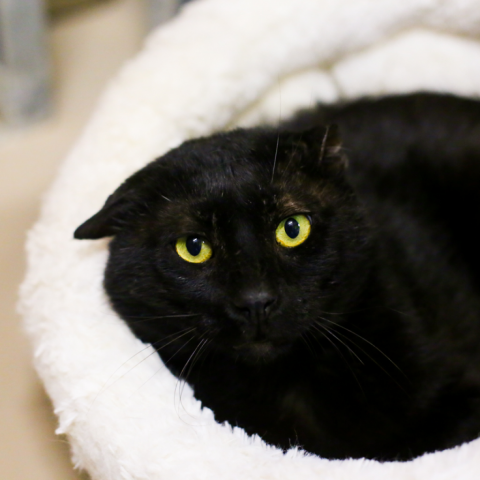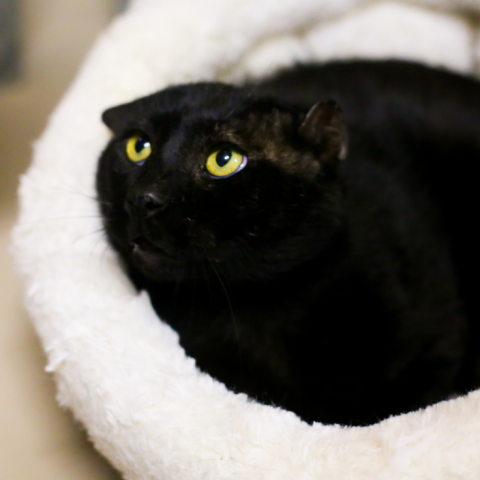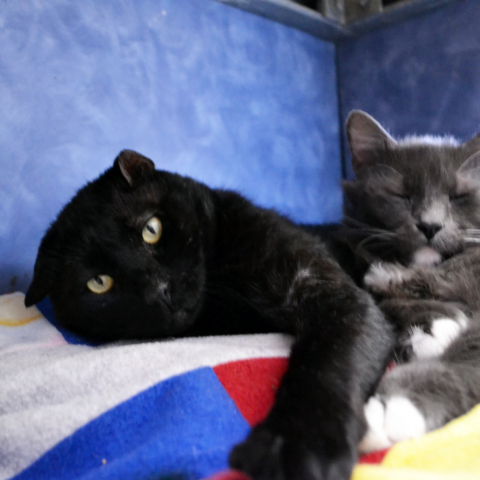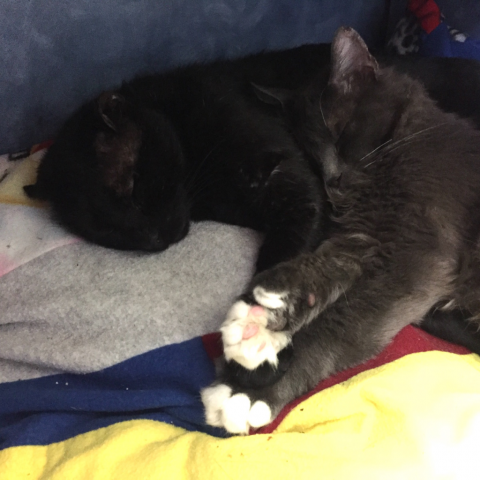 ---
---
Misunderstood, Quiet, Rough-around-the-edges

The first thing you may notice about Donkey are his ears! Which are rather beat up from his previous life. But we think they make him distinctively handsome and a bit mysterious!

Donkey would love a home with other cats! He will snuggle with them, groom them, and hang out with them. He is a mellow guy and would do best with a cat with a similar personality; no sassy cats, please.

Donkey's human companions should be young adults or adults - loud noises and unpredictable activity startle and scare him (and he may give an indignant hiss to let you know what he thinks, but nothing more than that), so little, active kids would be too much for him. He needs things on the quiet, routine side! His cat-experienced humans also should be able to give him gentle socialization and the TLC he so richly deserves.

Donkey likes to purr! And he likes for you to pet him. Contact us today to meet Donkey!

All APA! cats are fully vetted, spayed or neutered, and have updated vaccines and a microchip. Lifetime support is offered by our Cat Behavior Team.

For further information or to meet Donkey, please email adopt@austinpetsalive.org.