Mimi
| | |
| --- | --- |
| Animal ID: | APA-A-47910 |
| Sex: | F |
| Looks Like: | Domestic Shorthair |
| Current Weight: | 16.5 pounds |
| Date of Birth: | 2007-04-10 |
| Age: | 10 years, 5 months |
| Location: | Foster Home |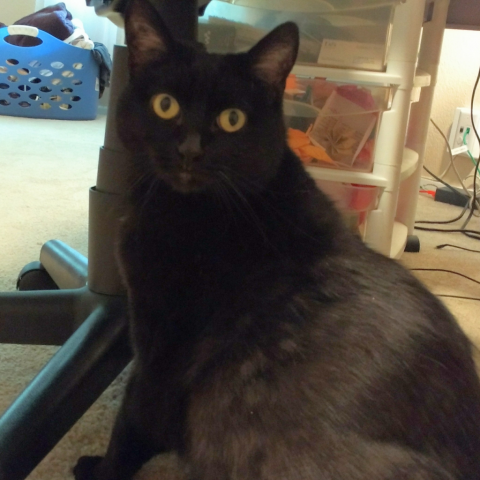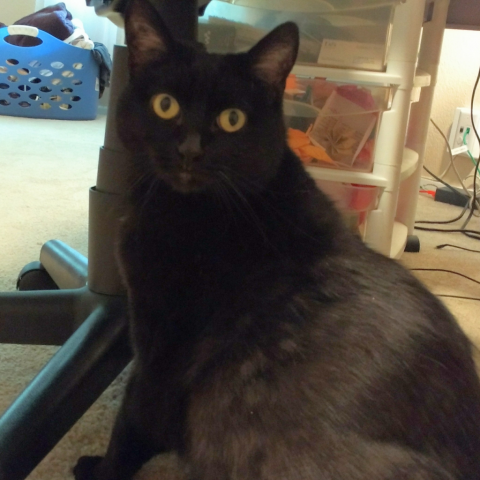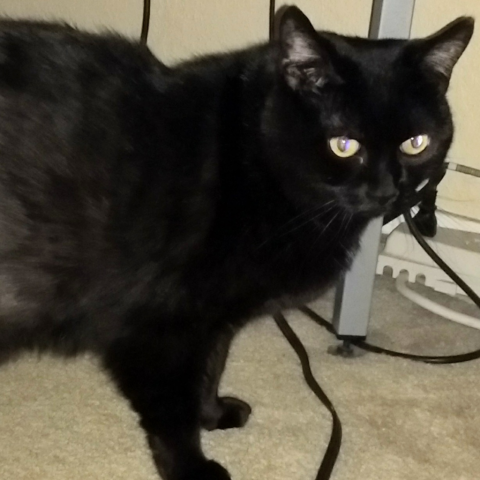 ---
---
Shy, Loving, Easy

Mimi is a beautiful senior cat with mesmerizing eyes. As an older gal, she prefers to spend her days lounging around, making her ideal for an owner who works during the day. She doesn't really enjoy being picked up, however, once night rolls around, she loves to come find you to get pets and some good cuddles! You won't have to question when this affectionate girl needs petting, because she'll definitely let you know by grabbing your hand with her paw! She'll also chase cat toys and bat them around on her own now and then. But, overall she prefers napping to playing.

Mimi is pretty quiet most of the time but likes chirping and purring to get attention rather than meowing. Although she is a little shy at first, it only takes her a couple of days to warm up. Once that happens, this easygoing, sweet girl absolutely loves to hop in your bed and snuggle with you at night! Her favorite thing to do is to put her little nose in front of your face while you're sleeping and purr to get your attention. She is skittish around kids and most likely would be the same with dogs. So, a home without either would be best.

Mimi would do well in a tranquil household with one or more adults who will give her the time she needs to warm up and who enjoy soft, kitty snuggles. If this sounds like you, contact us to meet Mimi today!

All APA! cats are fully vetted, spayed or neutered, and have updated vaccines and a microchip. Lifetime support is offered by our Cat Behavior Team.

For further information or to meet Mimi, please email adopt@austinpetsalive.org.