Kwolek
Animal ID:
APA-A-48436
Sex:
F
Looks Like:
Domestic Shorthair
Current Weight:
7.5 pounds
Date of Birth:
2017-03-29
Age:
5 months
Location:
TLAC
RW Ward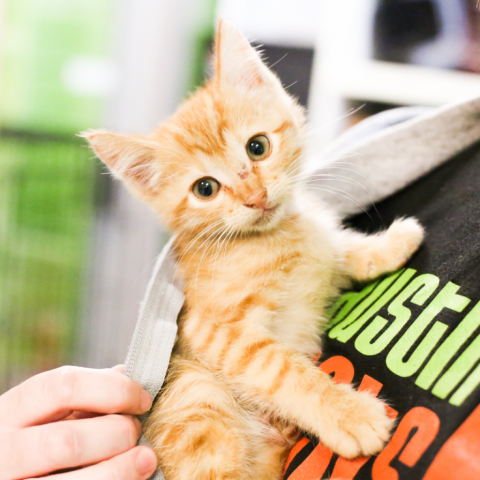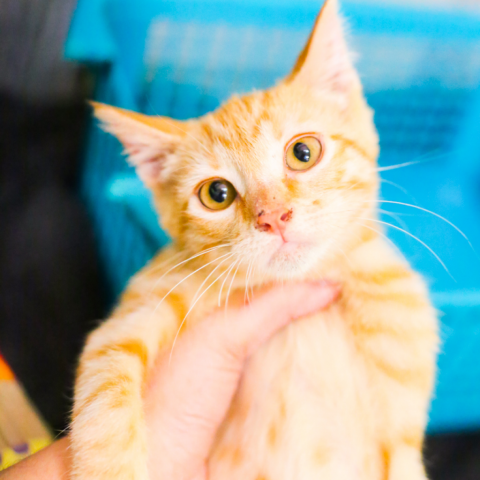 ---
---
Fuzzy, playful and hip to the wise, Kwolek loves one thing more than herself and that's her sister Meitner! Could you imagine how full your life would be with two orange beauties running it?

Kwolek has a temporary bit of ringworm, but a lifetime of love to give. Ringworm is a common, easily treatable skin condition! All APA! kitties with ringworm are currently adoptable with ZERO fee and unlimited support!

Check out @austinpetsaliveringworm on Facebook to learn more and see the awesome kitties covered in this special; and feel free to write us at ringworm@austinpetsalive.org with any questions you may have.

All APA! cats are fully vetted, spayed or neutered, and have updated vaccines and a microchip. Lifetime support is offered by our Cat Behavior Team.

For further information or to meet Kwolek, please email adopt@austinpetsalive.org.