Patsy
| | |
| --- | --- |
| Animal ID: | APA-A-48863 |
| Sex: | F |
| Looks Like: | Domestic Shorthair |
| Current Weight: | 8 pounds |
| Date of Birth: | 2007-04-25 |
| Age: | 10 years, 4 months |
| Location: | Foster Home |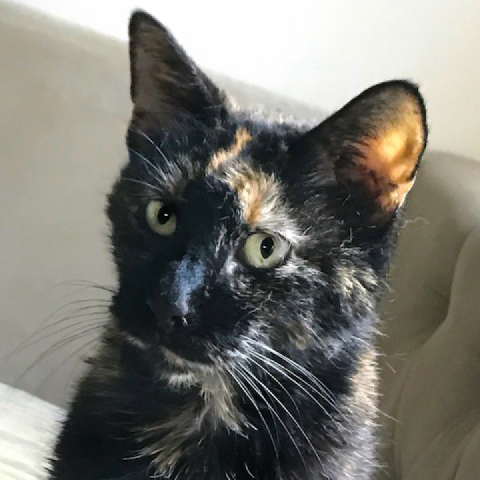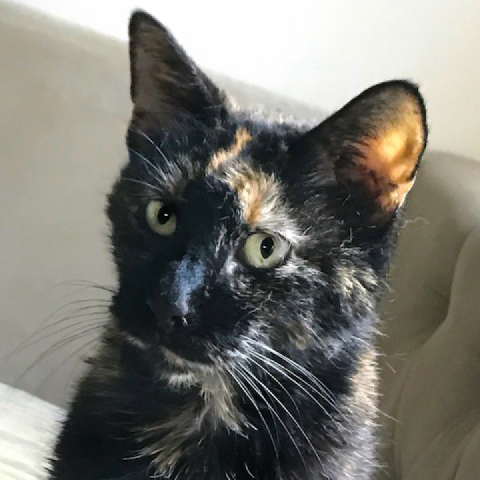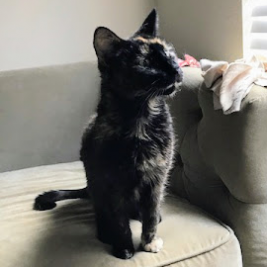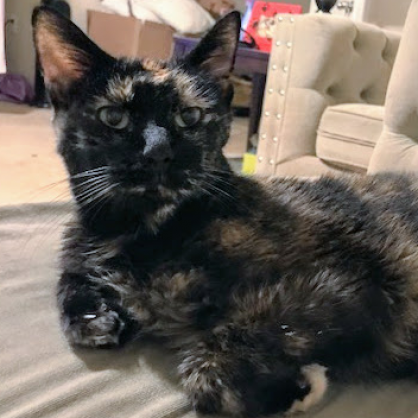 ---
---
Peaceful, Sweet, Easy-Going

Patsy is a refined lady with a pretty blend of dark and light in her torbie coat and a beautiful spirit that is sweet, gentle and full of love. This laid back senior is big on affection and is always up for a pleasing chin scratch or a nice belly rub. She enjoys the company of people and likes to hang out wherever you are, basking in the unspoken bond that you share.

While her kitten days may be behind her, Patsy still has a playful side. Move your hand under a blanket, put out "attacking" paper or wave a teasing feather and it's time for kitty fun and games! Then it's back to calm lounging near her humans, Patsy's favorite activity. She's more than happy to bring out the welcome wagon when you return home by enthusiastically greeting you at the door...makes you feel good every time!

Patsy is such a mellow lady, she would likely do fine with other cats and dogs as long as they live and let live. We haven't seen her around kids. But, given this relaxed lady's cool confidence and her love of belly rubs, she'd likely be fine with them. Patsy is somewhat underweight and eats a special diet due to tummy issues. She'll meow at you now and then, especially around mealtime...maybe thanking you for the fancy meal you're about to give her or asking you to hurry it up, the true meaning is open for interpretation! Regardless of the exact message, Patsy's chats are always endearing.

If you're interested in sharing your world and your heart with an easy, people-loving kitty, Patsy is a sure bet! Contact us to meet her today!

All APA! cats are fully vetted, spayed or neutered, and have updated vaccines and a microchip. Lifetime support is offered by our Cat Behavior Team.

For further information or to meet Patsy, please email adopt@austinpetsalive.org.