Sydney 15
| | |
| --- | --- |
| Animal ID: | APA-A-50173 |
| Sex: | M |
| Looks Like: | Domestic Shorthair |
| Current Weight: | 1.5 pounds |
| Date of Birth: | 2017-06-23 |
| Age: | 2 months |
| Location: | Foster Home |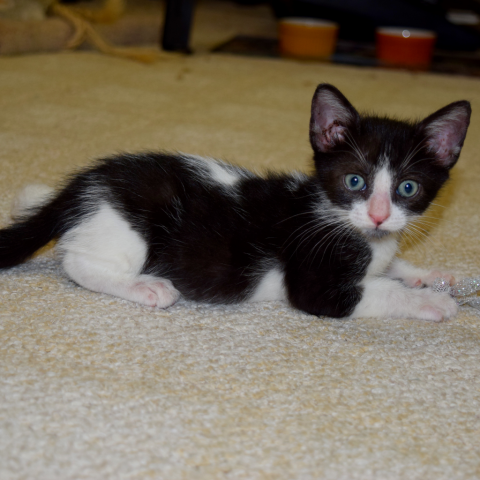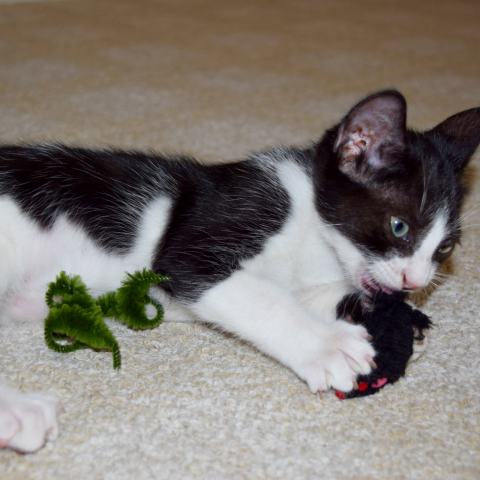 ---
---
Beautiful in color, Sydney is also beautiful in temperament! This is a super-confident kitten who loves to roughhouse with the other kittens but is always gentle with the smallest ones, even if he is twice their size.

When chasing a mouse Sydney will pounce on all fours like Pepe le Pew: adorable! His favorite evening activity is snuggling up and purring with his human friend as they catch up on the latest episode of thier TV show. His coat is thick, soft, and a pleasure to touch.

Contact us today to arrange a meet & greet with Sydney!

All APA! cats are fully vetted, spayed or neutered, and have updated vaccines and a microchip. Lifetime support is offered by our Cat Behavior Team.

For further information or to meet Sydney, please email adopt@austinpetsalive.org.