Betty Crocker
Animal ID:
APA-A-57597
Adoption Fee:
$25.00
Sex:
F
Looks Like:
Domestic Shorthair
Current Weight:
8.5 pounds
Date of Birth:
2017-03-12
Age:
1 year, 4 months
Location:
In Foster
email


[email protected]


to inquire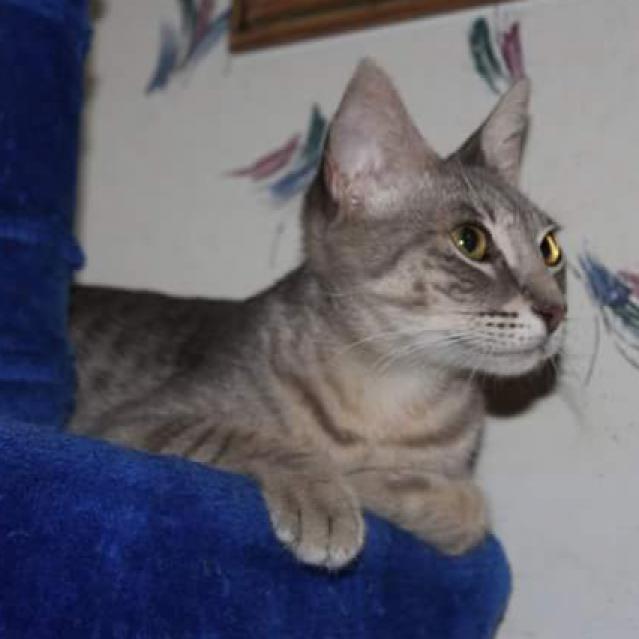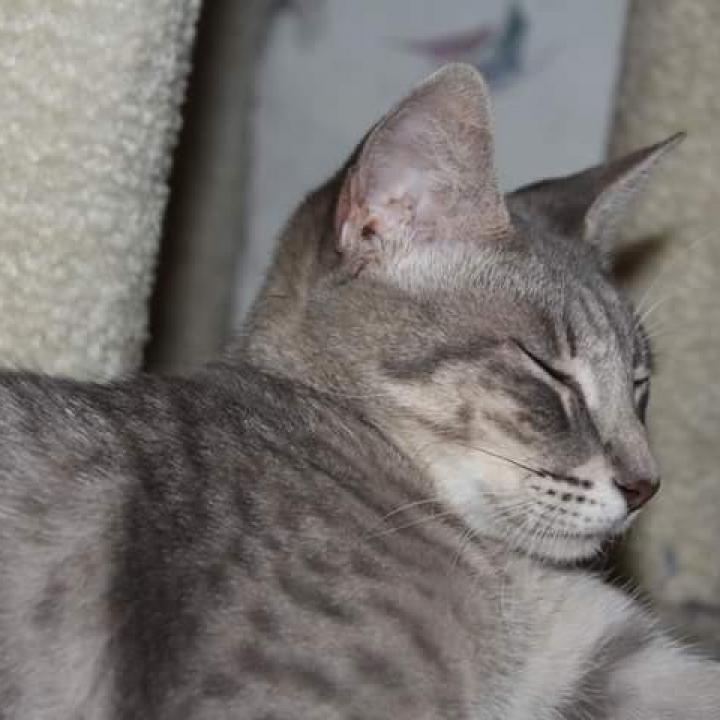 ---
---
Affectionate, Cuddly, Vocal

Betty Crocker is ready to get things cookin'! The recipe is simple and has just one ingredient...love and lots of it! Any form will do...pets, chin scratches, cuddles, whispering sweet nothings, simply the pleasure of your company is a delectable feast! You see, Betty absolutely loves people and is likely the most human-fixated cat you'll ever meet. Whether it's watching TV together, following you as you do even the most mundane chores or cozily sleeping by your side, her happy place is where ever you are!

Betty doesn't hesitate to let you know how much you mean to her. We wouldn't say she's bossy exactly, but she does like to get what she wants and will demand your attention with vehement meows until you relent and lavish her with love. Then she's all purrs and sweetness! She's not a lap kitty, but she absolutely loves snuggling and being held.

Betty isn't thrilled when she finds other animals in her kitchen. She isn't aggressive, but she will quickly put other pets in their place if they dare to exist in her presence. Betty is convinced it's not size, but attitude that matters, and is known to have sent German Shepherds scampering away with a commanding flick of her tail. She can peacefully coexist with both cats and dogs, but there's no question about who is the top chef.

Betty is the mom to an adorable brood of kittens and it is possible she'll relax more around other animals once her babies are safely in their forever homes. And even better - she would love to be adopted with one of her kittens, Genius, Galaxy, or Gracie!

Betty always makes time for fun and loves to play, chase toys, climb cat trees and wrestle with her little ones. She got along nicely with a young, human child she met. But, she would do best with older kids who understand the needs of cats and treat them respectfully.

While Betty tolerates other animals, she would do well in a home as the only pet, or with one of her kittens, with a loving family who is interested in a friendly kitty who craves affection. If you have heaps and heaps of love to offer, Betty is sure to find you simply scrumptious! Contact us to met this delightful dish today and let the love banquet begin!

All APA! cats are fully vetted, spayed or neutered, and have updated vaccines and a microchip. Lifetime support is offered by our Cat Behavior Team.

For further information or to meet Betty Crocker, please email [email protected]

Betty Crocker is from Palm Valley Animal Shelter, as part of APA's ongoing effort to help other communities become no-kill. This effort is both part of and a perfect example of the work that is being done through our new Maddie's Lifesaving Academy, aimed at helping communities across the country build or bolster their own no-kill communities through apprenticeships. For more information or to become involved, see https://bit.ly/2Ii5Qbz.