Espresso
Animal ID:
APA-A-12429
Adoption Fee:
$25.00
Sex:
M
Looks Like:
Kelpie, Australian
Mix
Current Weight:
33 pounds
Date of Birth:
2011-12-02
Age:
7 years, 2 months
Location:
In Foster
email
a

[email protected]


to inquire
Dog Score:
3 - Has had mixed notes about interacting with dogs in the shelter or at home. A candidate to live with other dogs.
Cat Score:
2 - There's potential. Let's talk about how to slowly integrate dogs and cats!
Child Score:
U - No Information Yet
Home Alone Score:
4 - Has been left home alone somewhat successfully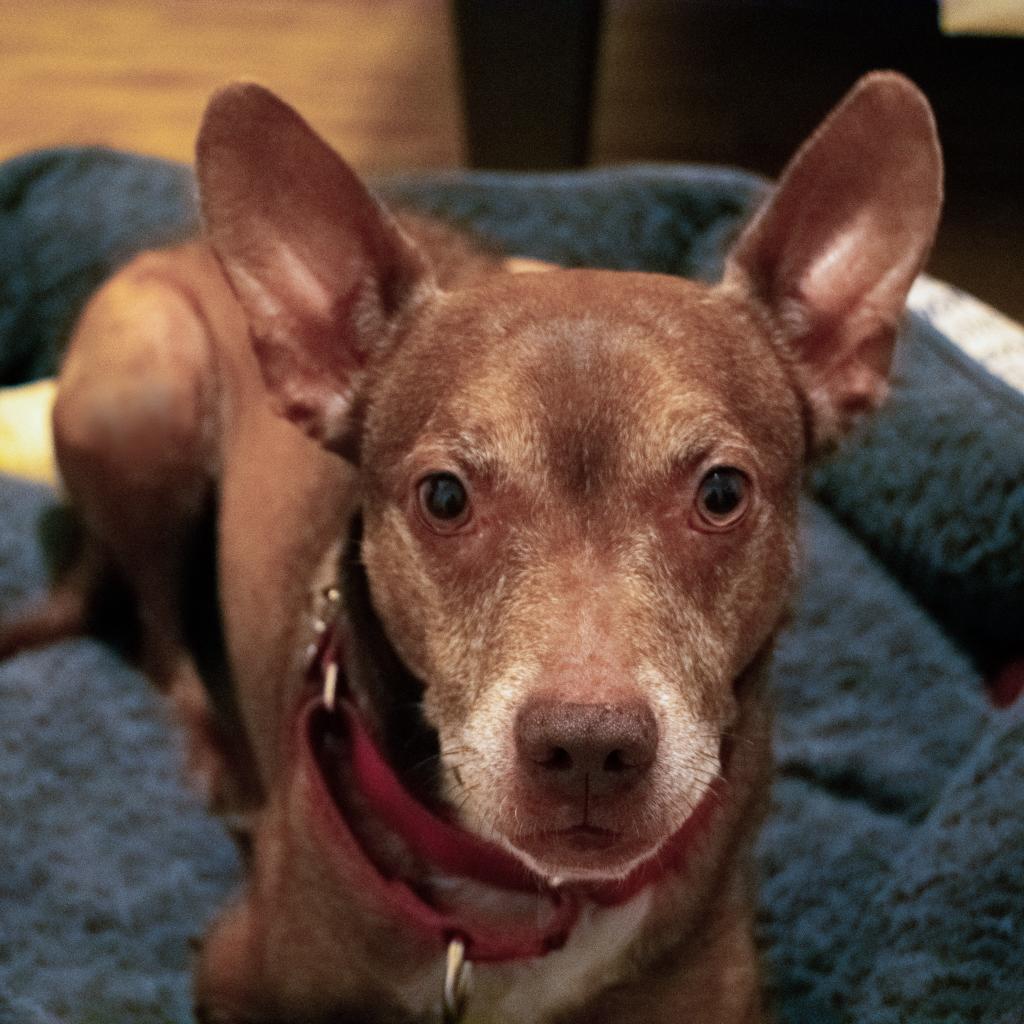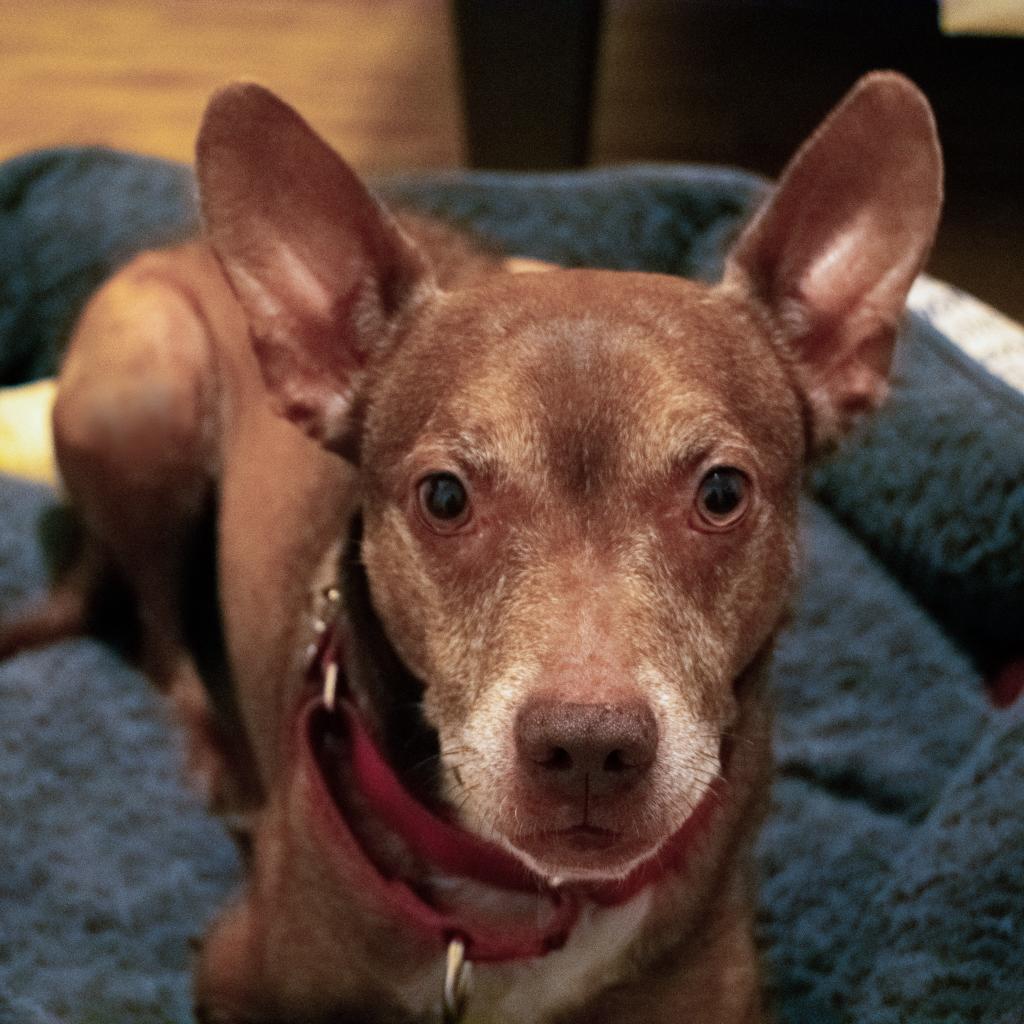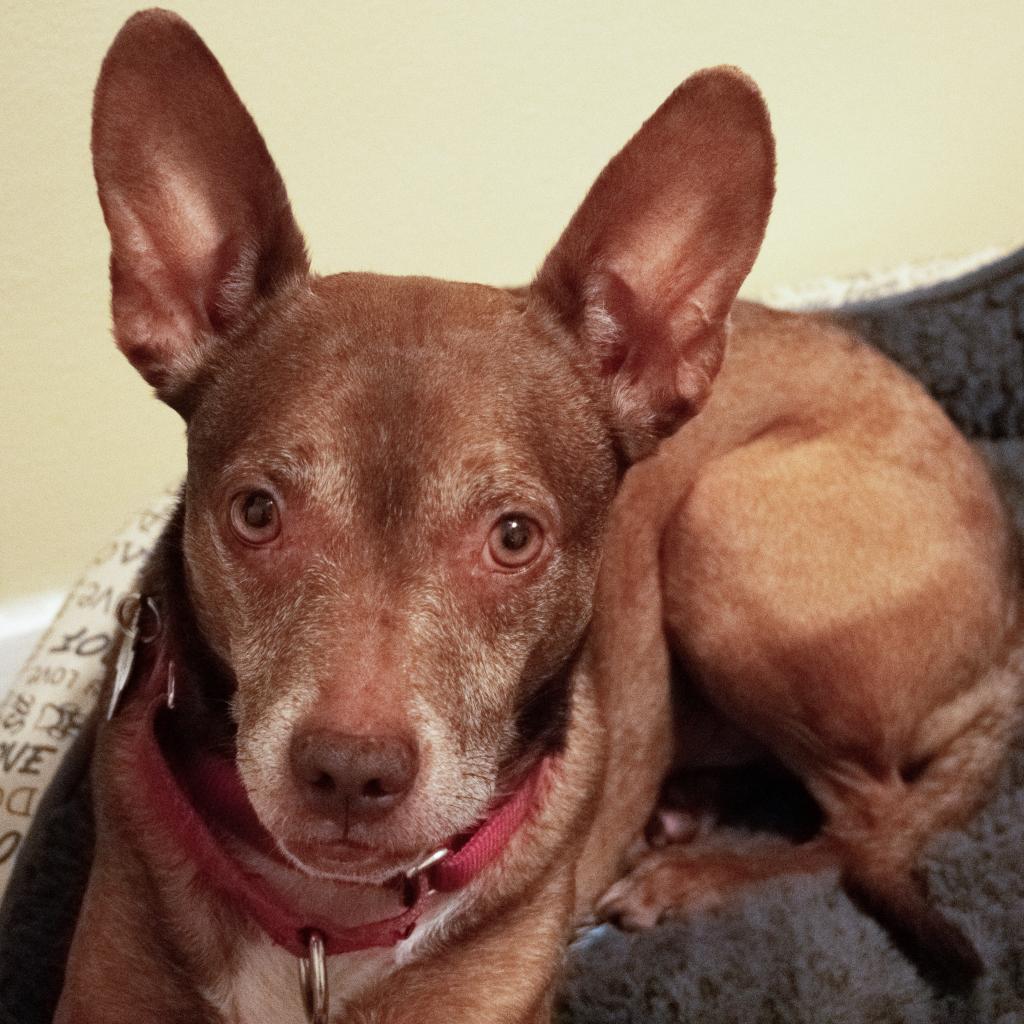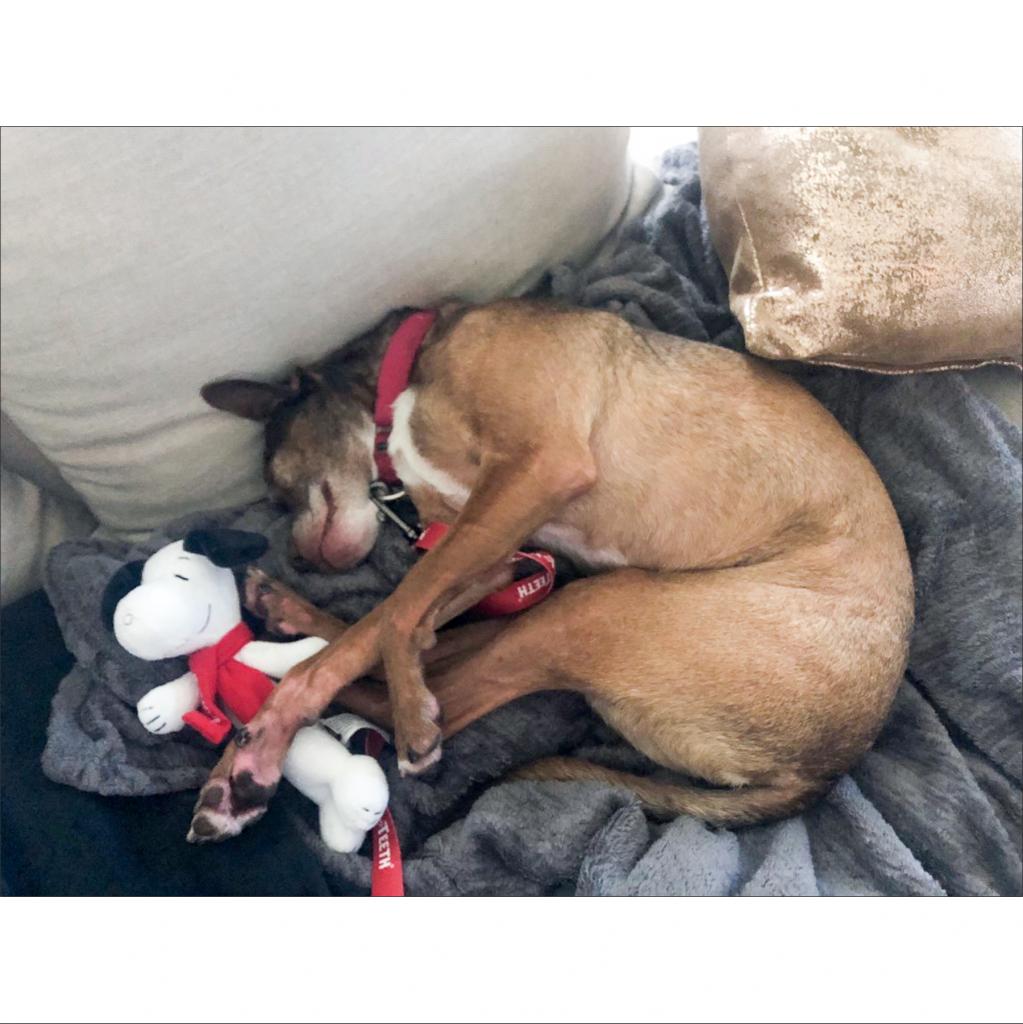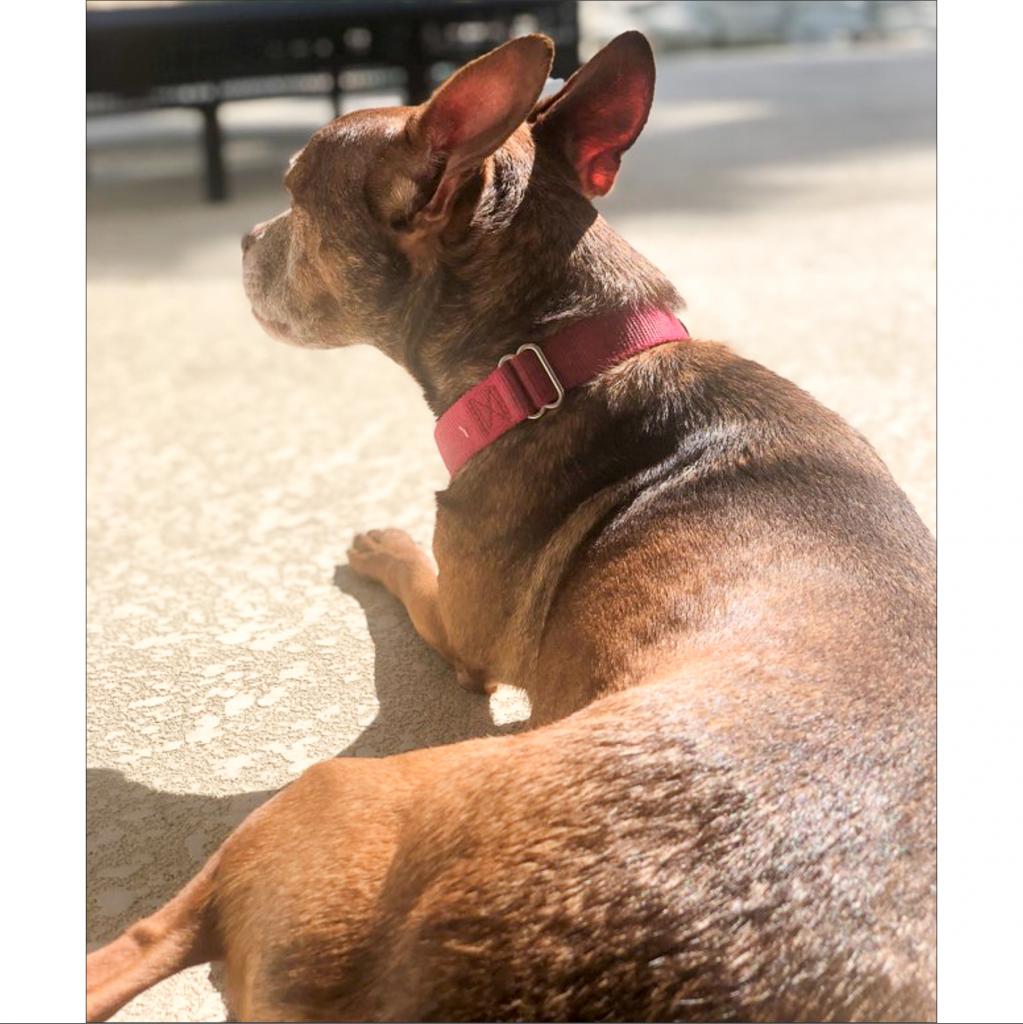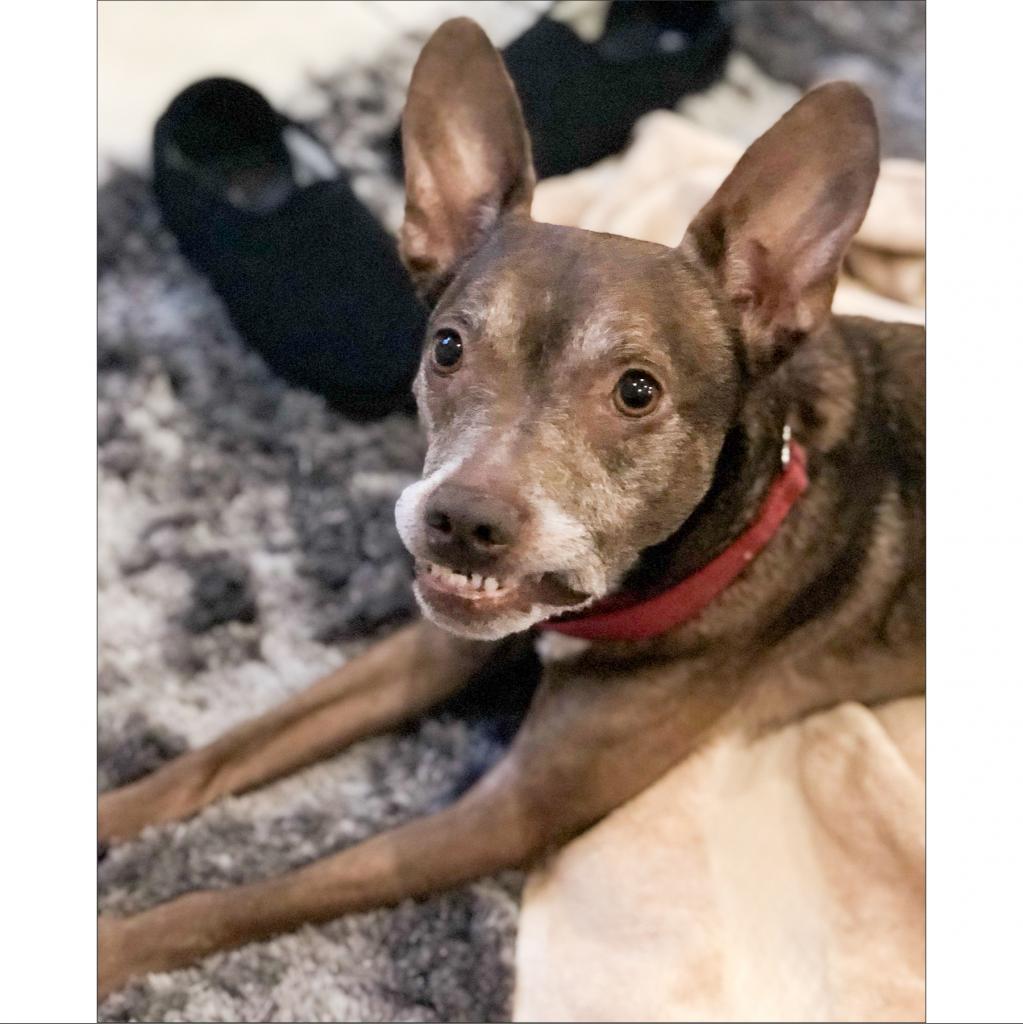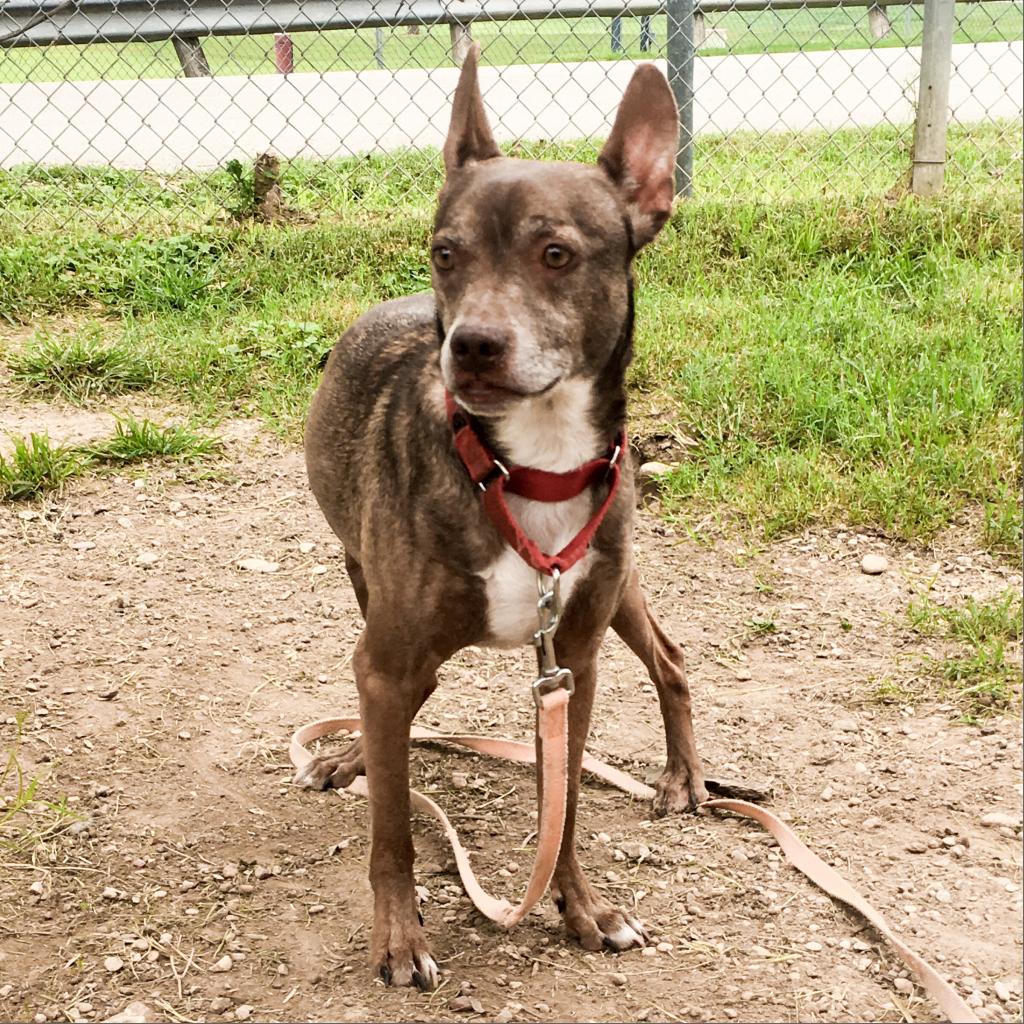 ---
---
Espresso is an energetic, happy pooch with the goofiest underbite who wants nothing more than to be loved and to play play play!

This smart guy is very focused on anything that moves, he adores running and chasing things and absolutely lives to play fetch. You'll never see Espresso happier than when you're tossing a ball for him to chase, and he's also a big fan of tug of war. This guy has lots of energy to burn and thrives on going on hikes and long walks with his people.

When it comes to people, Espresso loves them all and takes zero time adjusting to a new home. You have a treats there? He's sold! Espresso is pretty sure all laps are his to snuggle in and all faces are for giving kisses. And he's on cloud 9 when his tummy's being rubbed. He loves being near his person, curled up next to them or preferably lying across their lap getting tummy rubs. But he's also good about getting down off the couch when you tell him to.

Espresso is house-trained, does well left home alone and knows "sit" (if you're holding a treat or have him leash anyway - otherwise he'll take a hard pass on that one). And he'll jump up to give you a kiss when you come home. Who doesn't need more of that in their life?

Espresso is such a sweetheart and is looking for a home with active people and a yard to romp in. In return, he promises to be the best companion he can be. Come meet this great pup!