Eli
Animal ID:
APA-A-16228
Adoption Fee:
$25.00
Sex:
M
Looks Like:
Retriever
Mix
Current Weight:
43 pounds
Date of Birth:
2012-06-12
Age:
6 years, 8 months
Other Info:
TOP Dog Ready
Location:
TLAC
Building 3
Kennel 264
Dog Score:
4 - A good candidate to live with other dogs.
Cat Score:
2 - There's potential. Let's talk about how to slowly integrate dogs and cats!
Child Score:
1 - Needs an adult only home.
Home Alone Score:
5 - Has been left home alone successfully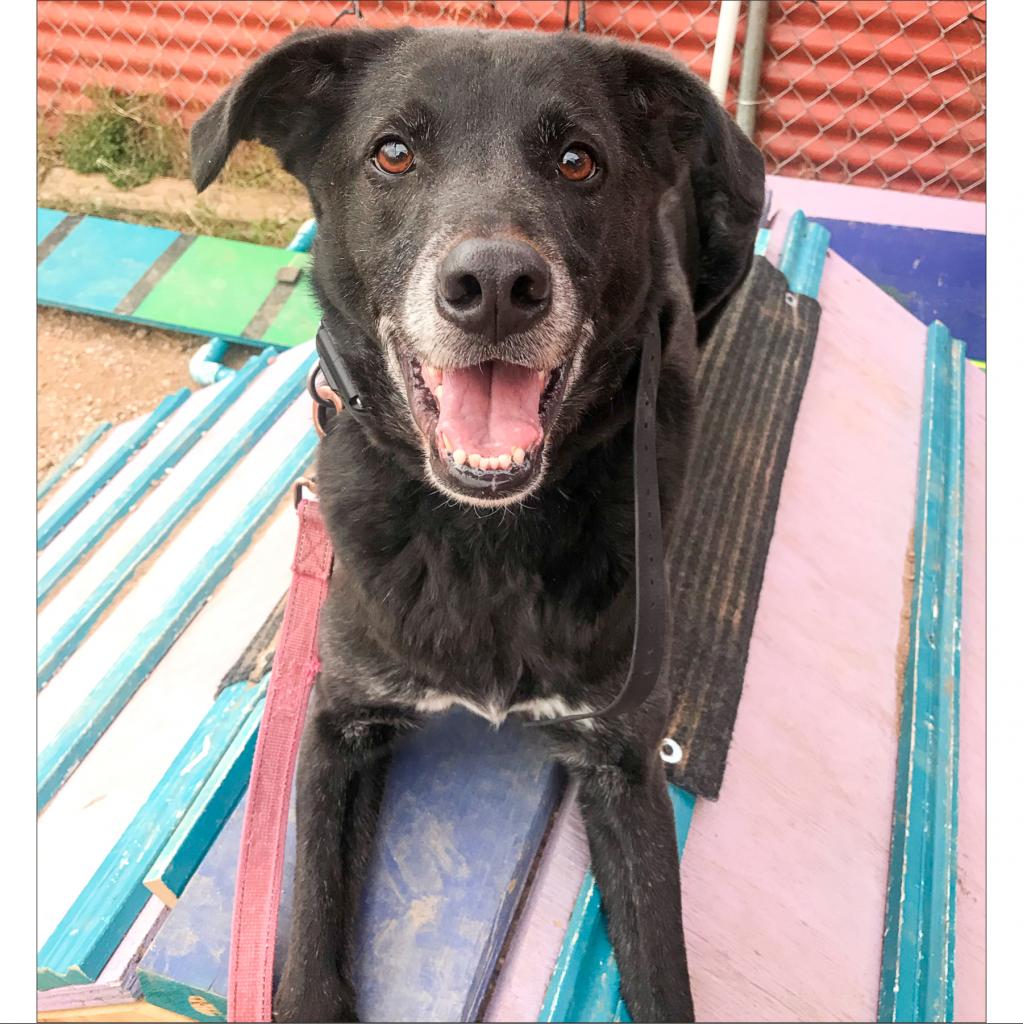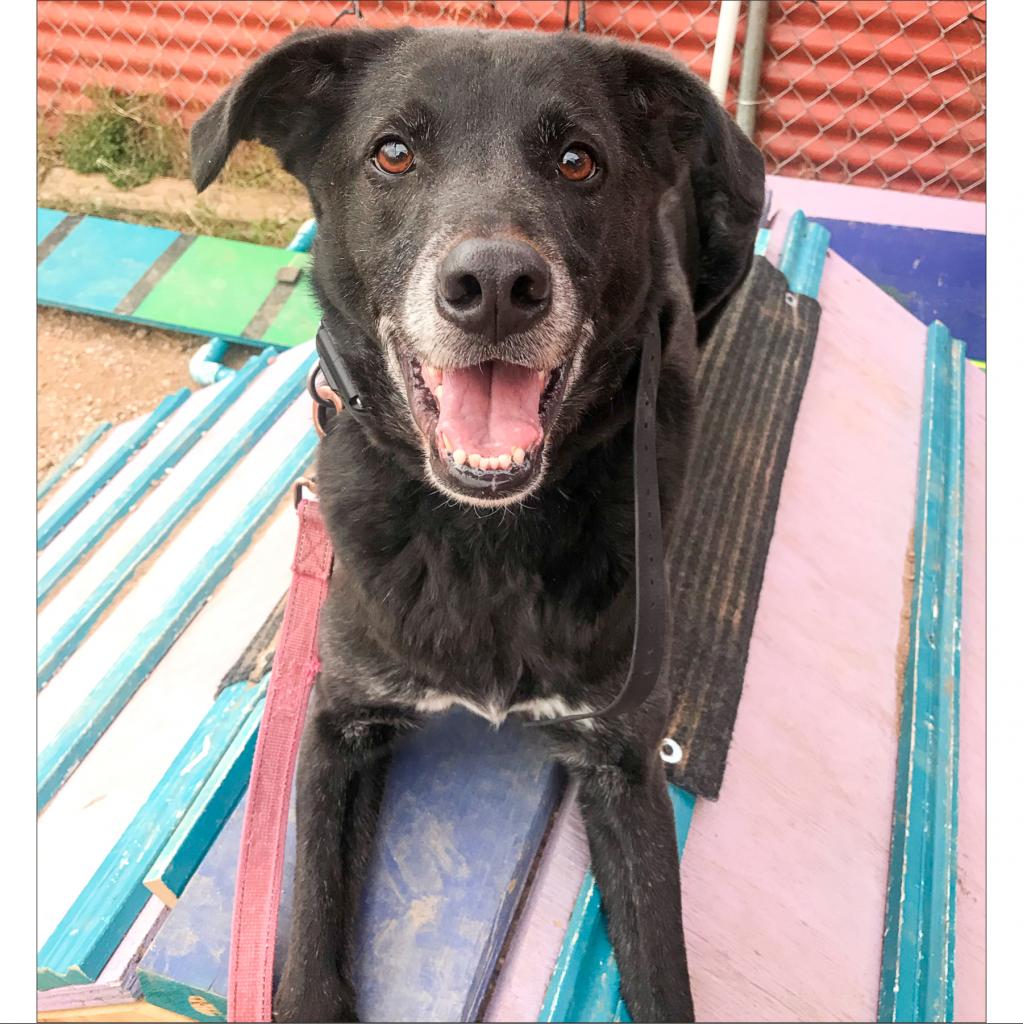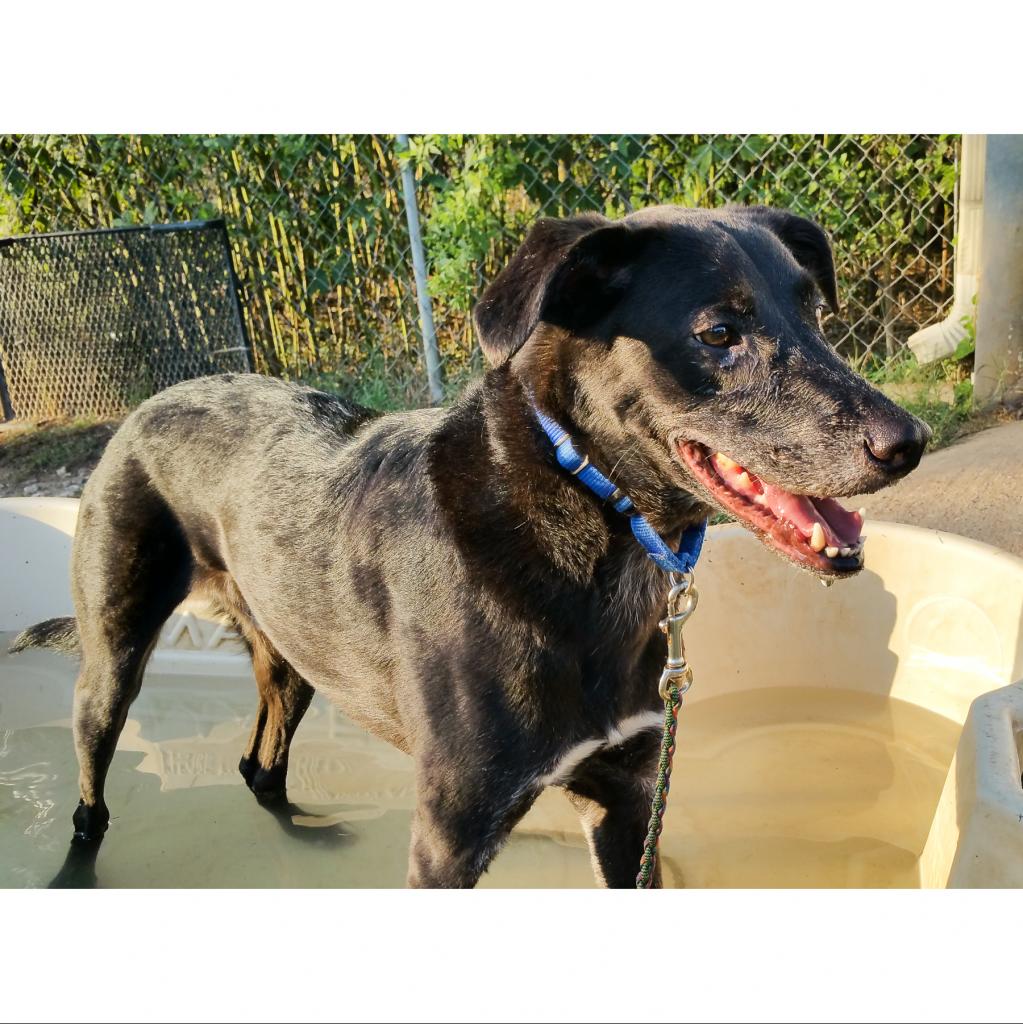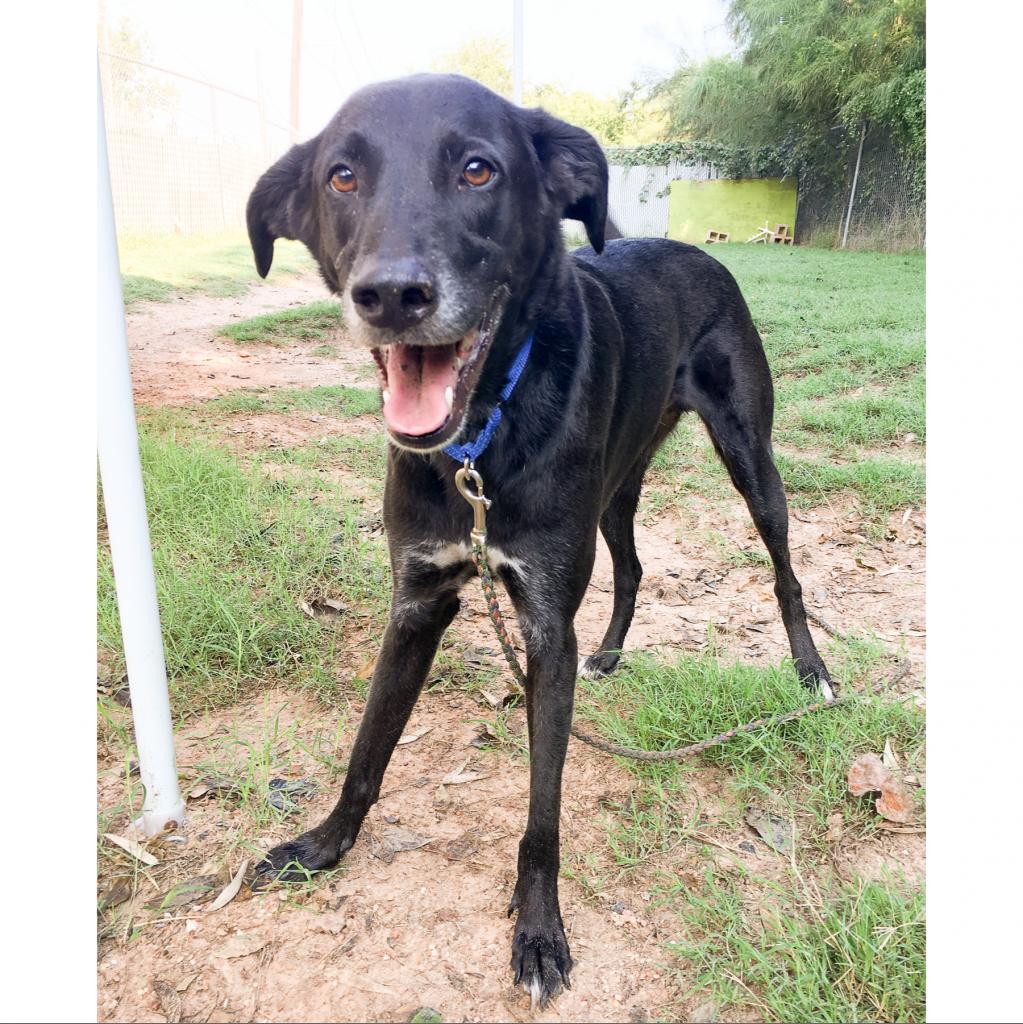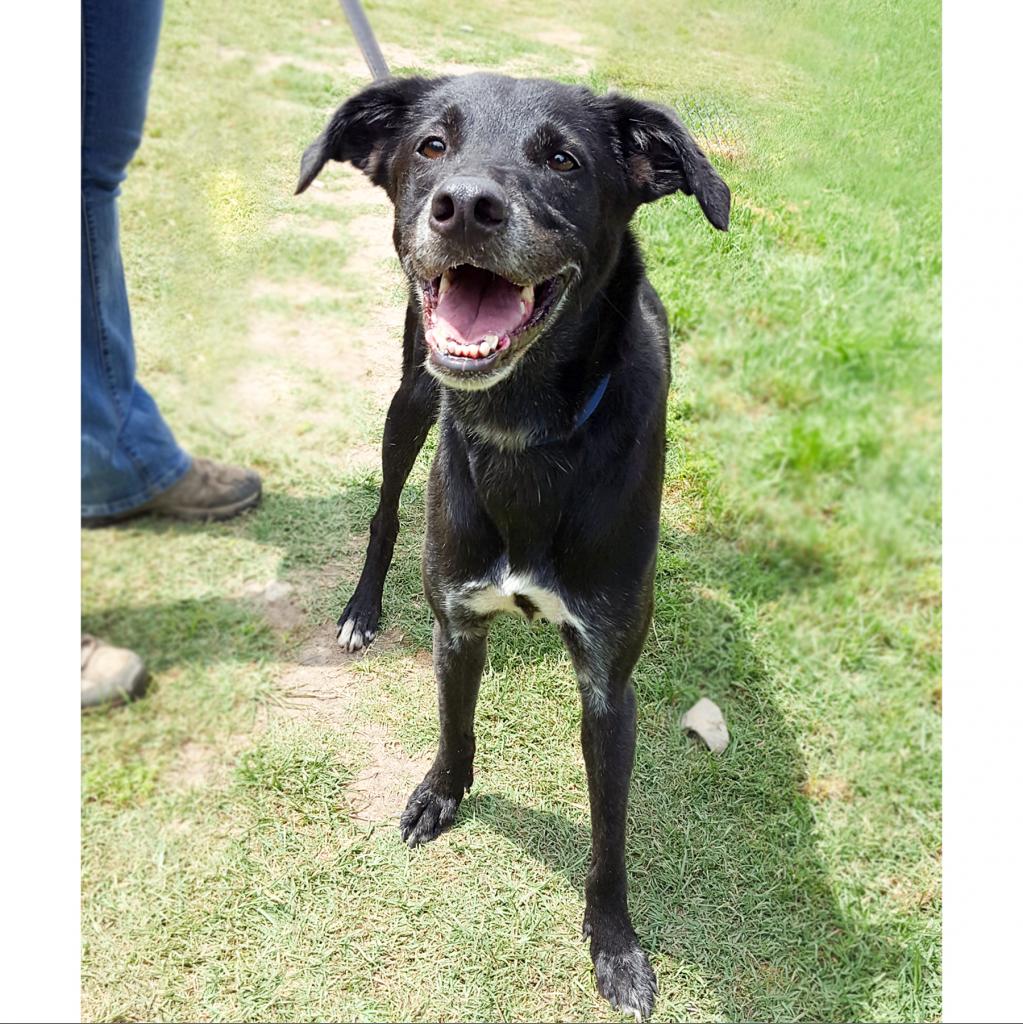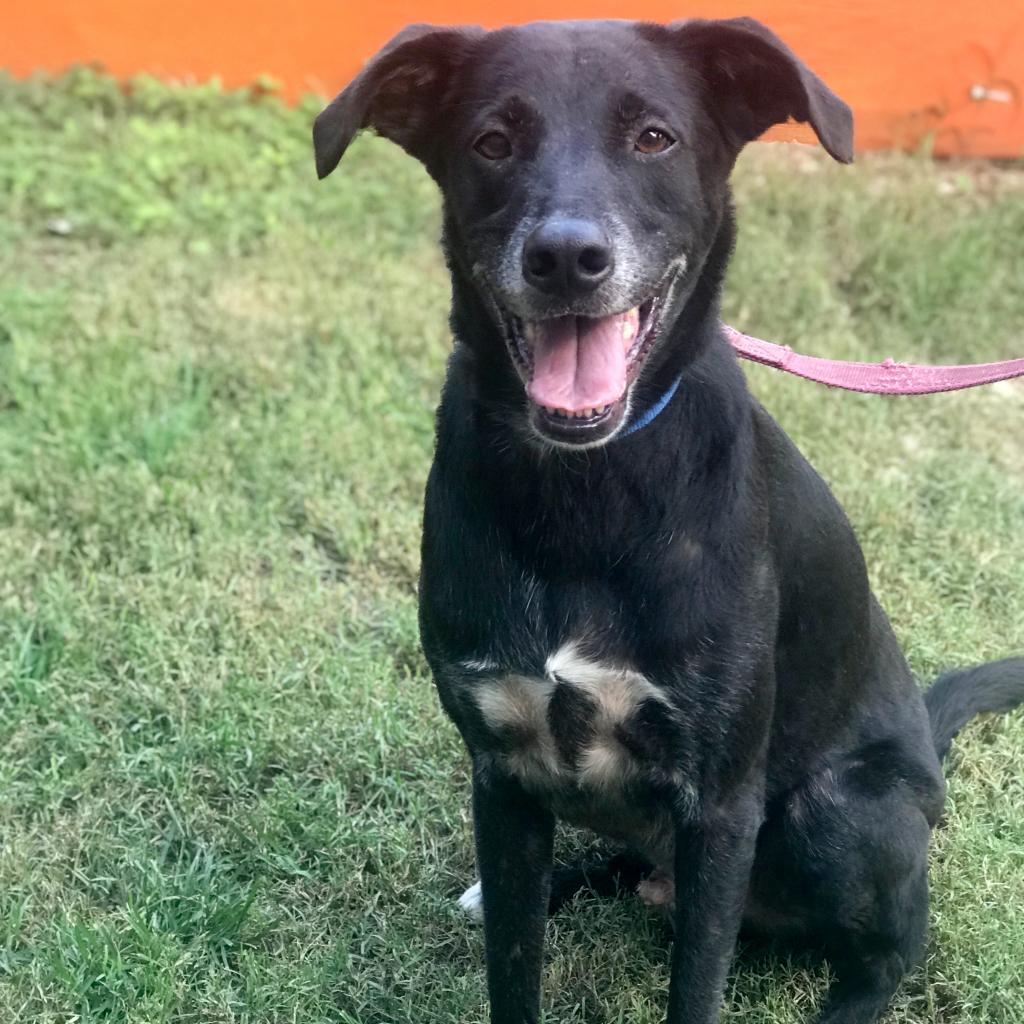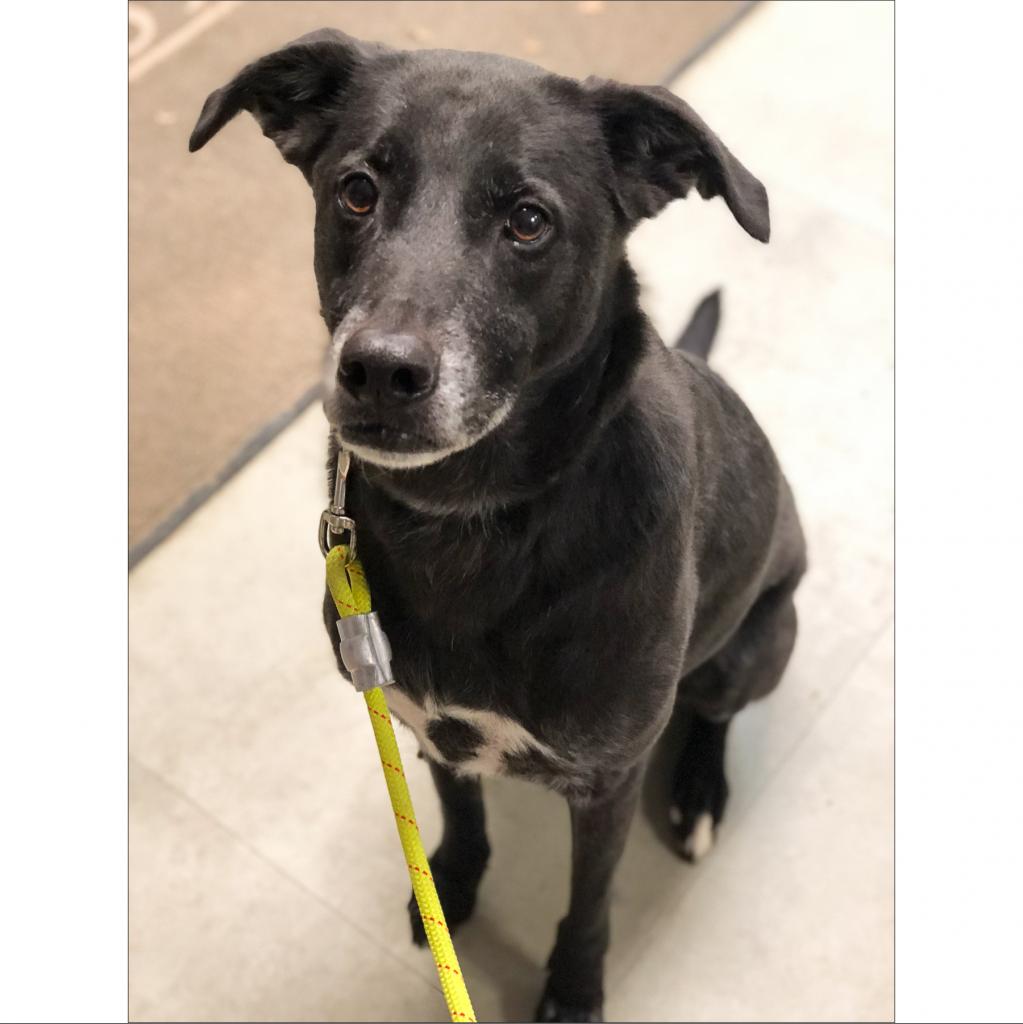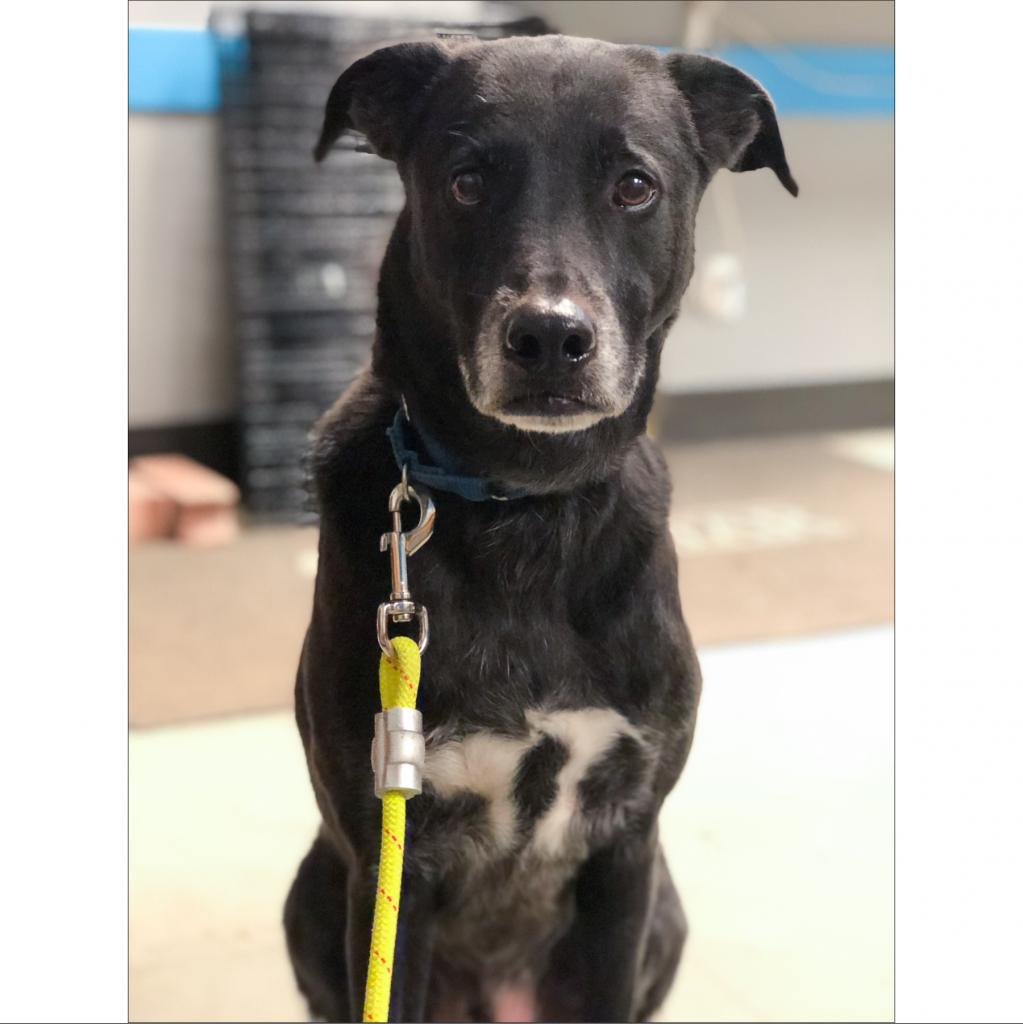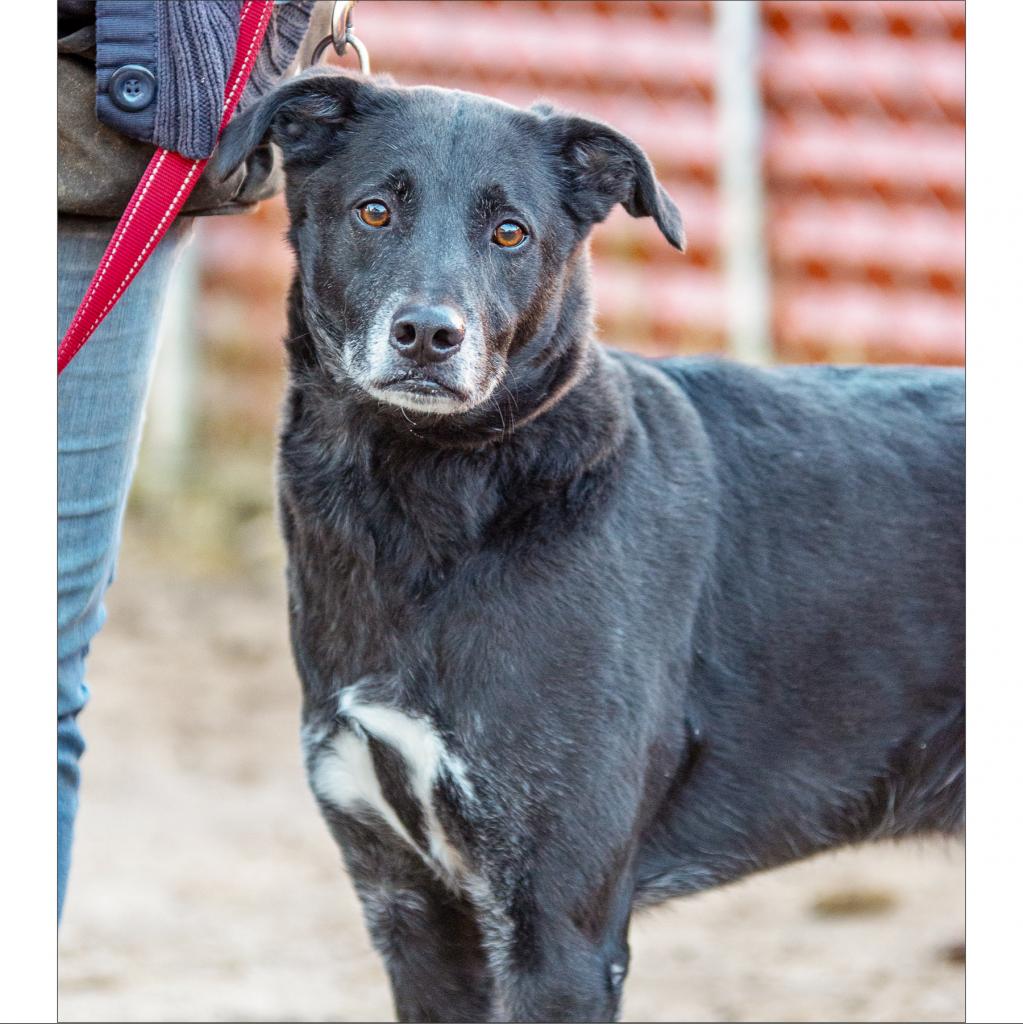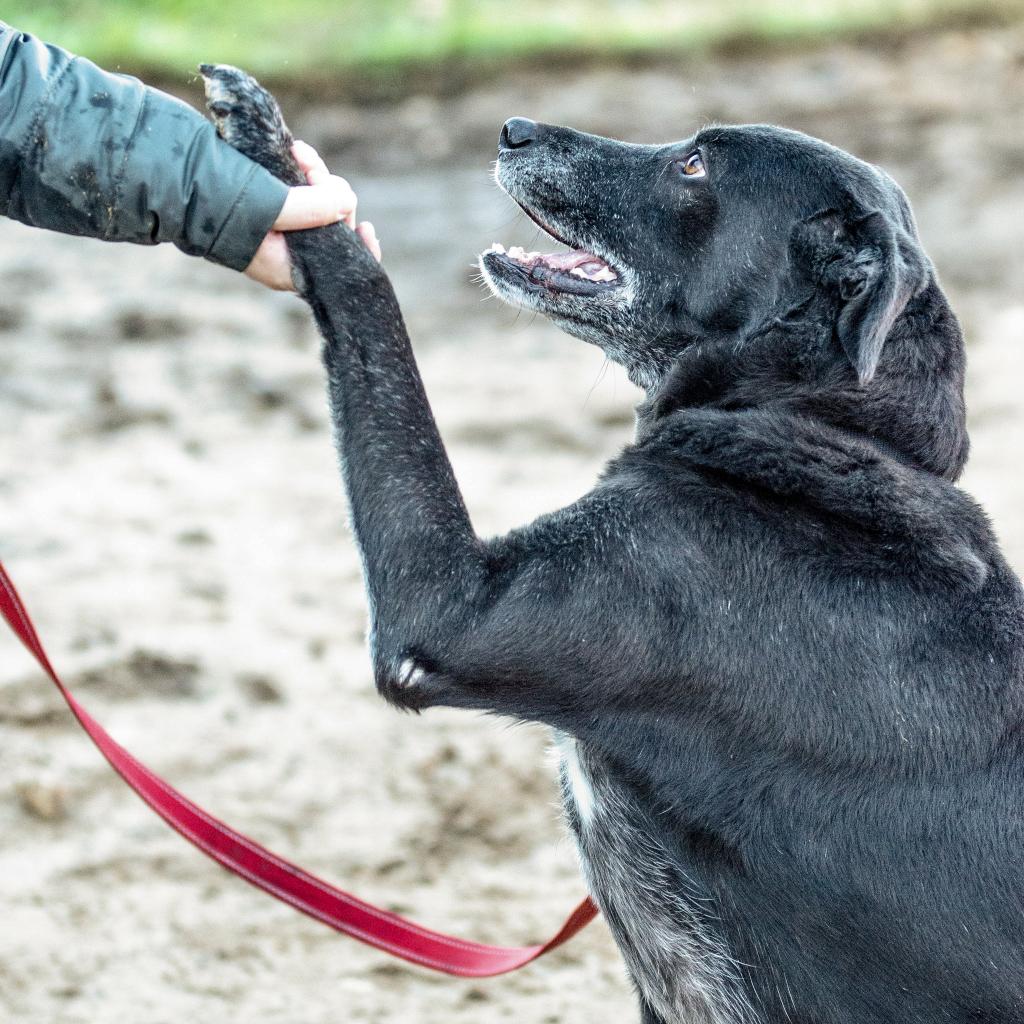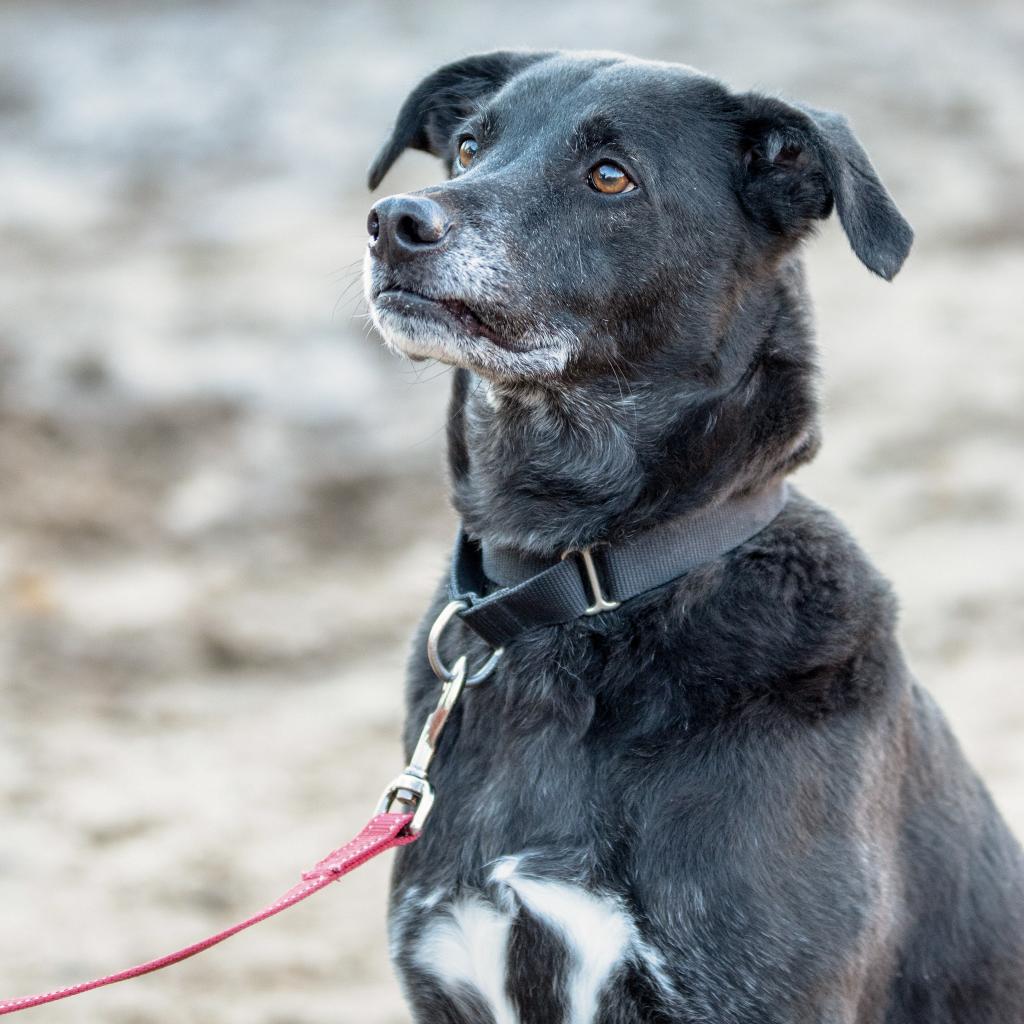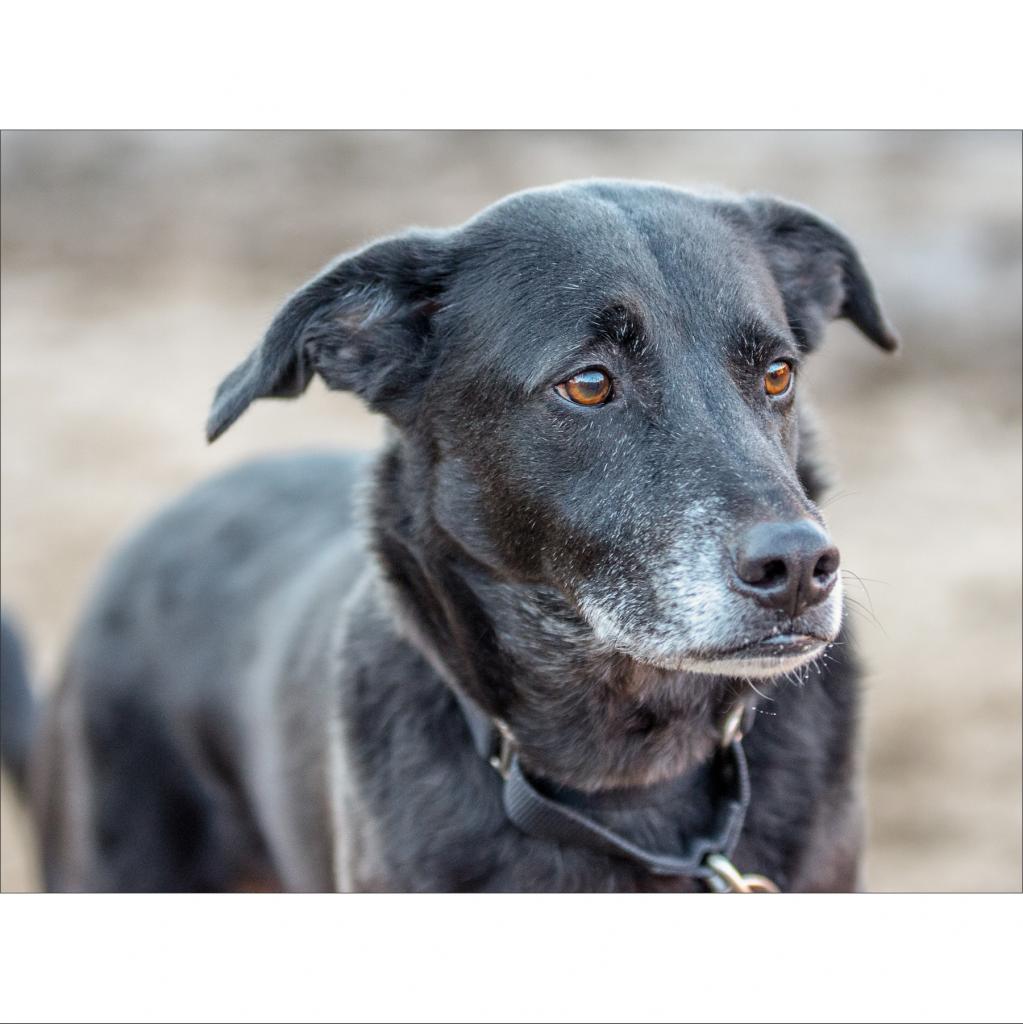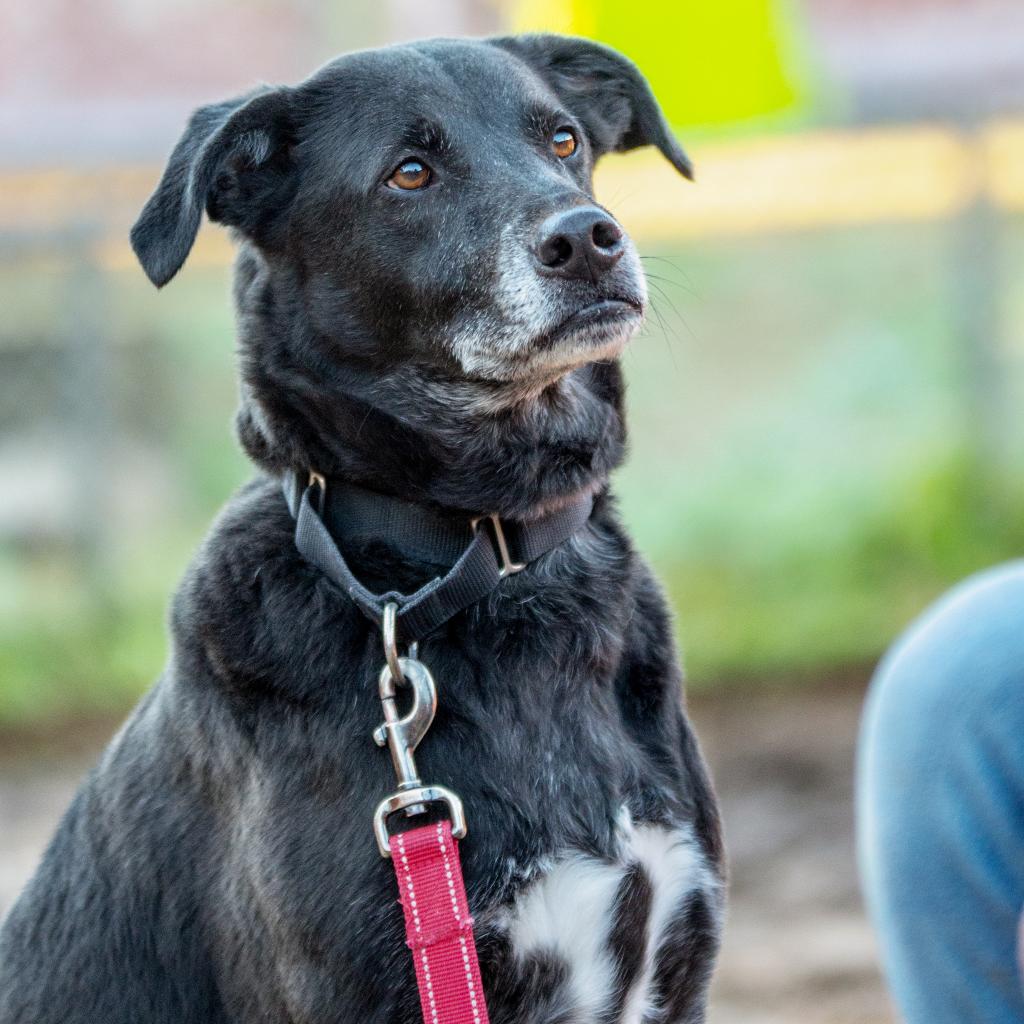 ---
---
Eli is really good at being a dog. He does all the dog stuff. He is truly excellent at playing fetch. He'll bring it right back to you and drop the ball right in your hand. You don't have to wrestle it out of his mouth or anything.

He already makes an excellent trail runner/jogging partner. He chases cats, just a little, but what full blooded dog doesn't? He loves to get pets. He loves to sniff things. He loves to wag his tail and look adoringly at you. You know, dog stuff.

Eli is house and crate-trained, and considering his immense talent in playing fetch, could likely be taught many other games, and he is also learning good doggie manners in APA!'s Total Obedience Program.

In fact, Eli recently became TOP Dog Ready, which means he has already learned all the skills in his training plan. The Total Obedience Program (TOP) is modeled after the AKC's Canine Good Citizen (CGC) test. As a TOP Dog, Eli has a personalized training plan and works with a volunteer trainer several times a week to help him become the best dog he can be!

Dogs in the program learn skills including sit and down, walking nicely on leash, sitting calmly when approached by strangers, calmly walking past another dog, staying in a sit or down until told "free," coming when called and "Place", which means he will go to a specific place in your home on command.

Eli has worked hard to become a wonderful companion, and as a part of APA's Total Obedience Program you can work with APA staff to continue to build a training relationship with him after adoption and master all the TOP dog skills together. Check out a video on APA's CGC program, on which the TOP was based: https://vimeo.com/89434193

If you're looking for a tiny dog you can put in your bag and take to brunch, keep looking. But if you're looking for the full dog experience, if you want to run and jump and sniff, then you can't do better then Eli. Come meet him!