Kiko
Animal ID:
APA-A-18943
Sex:
F
Looks Like:
Boxer
Mix
Current Weight:
80 pounds
Date of Birth:
2012-10-25
Age:
4 years, 8 months
Colors:
Brindle /None
Spayed/Neutered:
Y
Location:
In Foster
email


[email protected]


to inquire
dog score
cat score
child score
home score
energy level
1

No Dogs

5

Lived With Cats

5

Lived With Children

5

Can be Left Alone

L

Low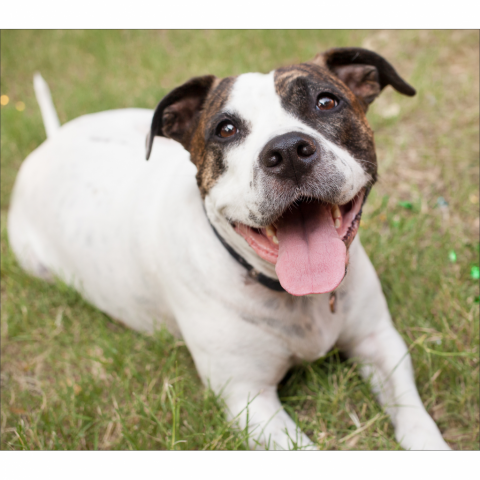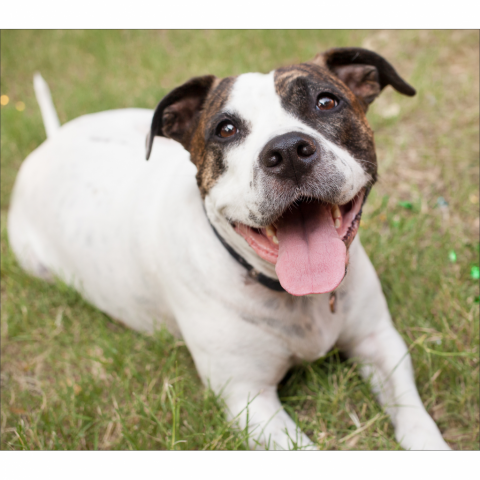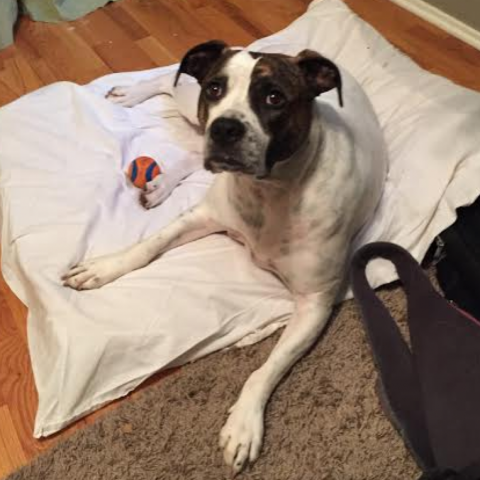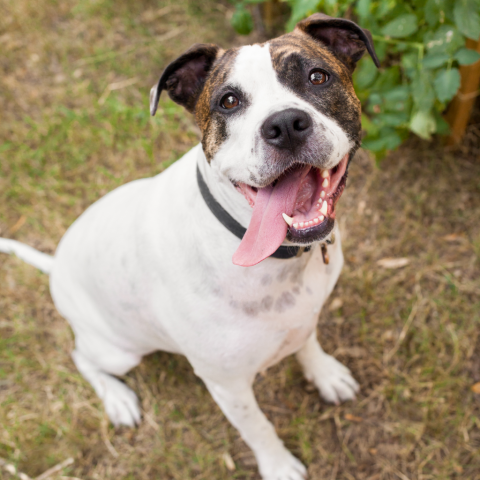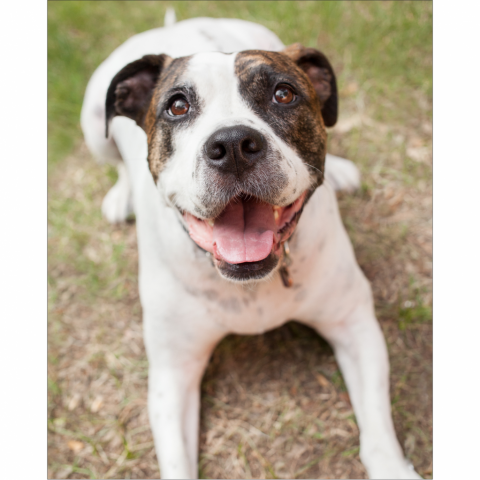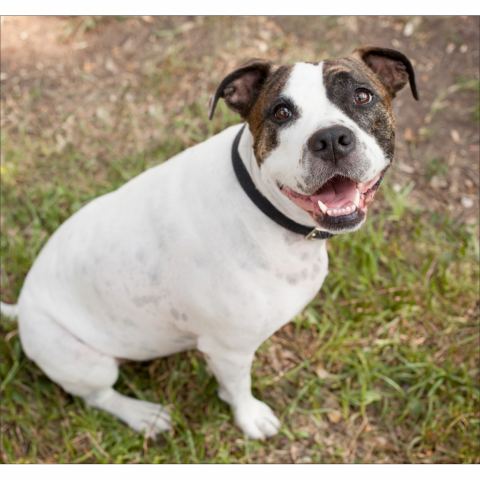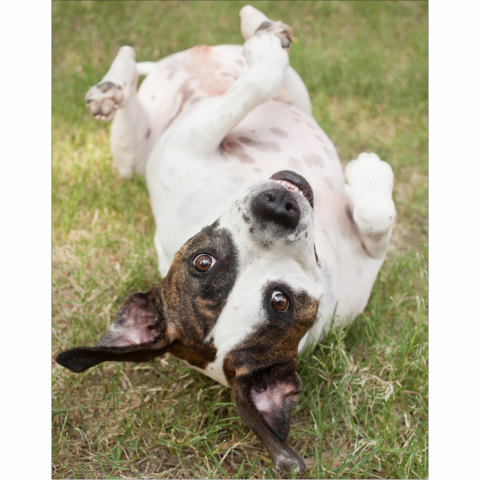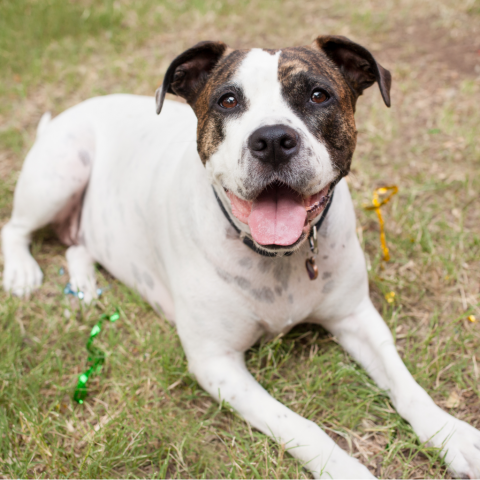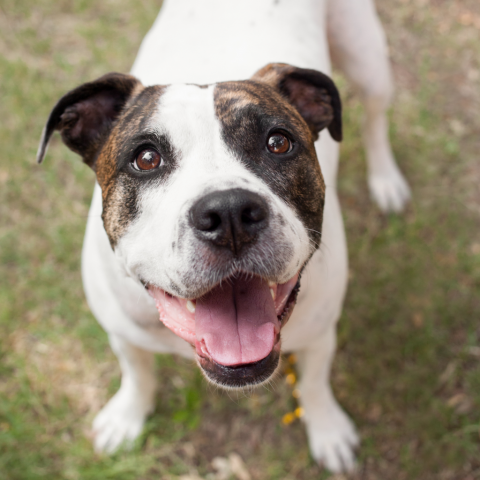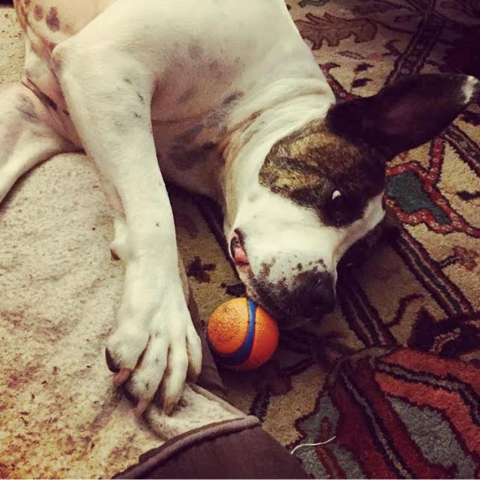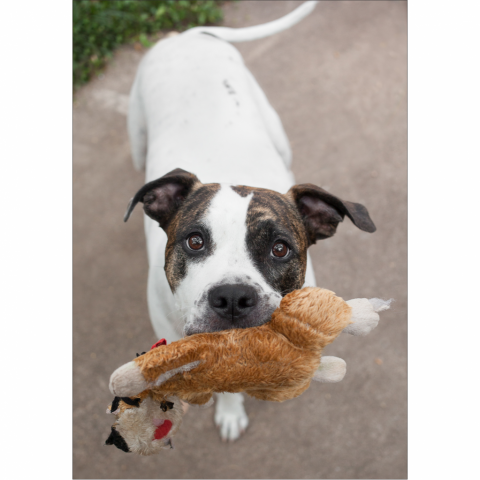 ---
---
Kiko is such a People Pup. This sweet girl is a cuddler - on the couch, on the floor, in the car, wherever. She even gives her veterinarian hugs. And she's a kisser who doesn't know how big she is, trying to sit in her person's lap. (But if asked to get down, she does so at once.)

When she's not cuddling, Kiko is playing! She always has a toy, loving her ball the most, throwing it in the air and catches it, by herself, in the backyard. A highly adaptable girl, she makes a game of playing hide and seek and finding her toys under blankets.

Kiko needs frequent walks and access to an outdoor area in the sun. She can often be found "piggly-wigglying" on her back in the sun, which she does with great enjoyment. She also does very well going in and out a dog door.

She loves her crate and goes to it without prompting, and is making progress on her leash training. A smart girl, she obeys many commands, including roll over, shake, high-five, drop, and go potty.

This girl loves cats and kids - kids so much that she can be overly energetic, so she may do best with older ones. Dogs on the other hand give her some anxiety, so she will do best as the only dog in a home.

The more love Kiko receives, the more she gives, making her a good fit for a patient and caring family. Come meet her and see if she can amplify the goodness in your family's life.