Grape
Animal ID:
APA-A-2110
Sex:
M
Looks Like:
Retriever, Labrador
Shepherd
Current Weight:
60 pounds
Date of Birth:
2008-06-12
Age:
9 years, 3 months
Location:
In Foster
email


[email protected]


to inquire
Dog Score:
2 - Could potentially lived with a well matched dog friend. Come speak with us to find out more!
Cat Score:
3 - Has had mixed interactions with cats
Child Score:
2 - Could potentially live with older children.
Home Alone Score:
4 - Has been left home alone somewhat successfully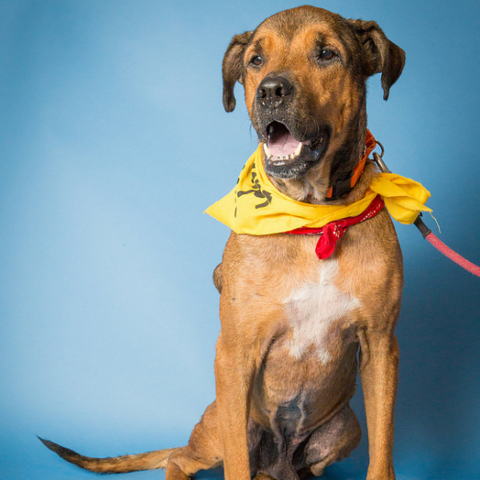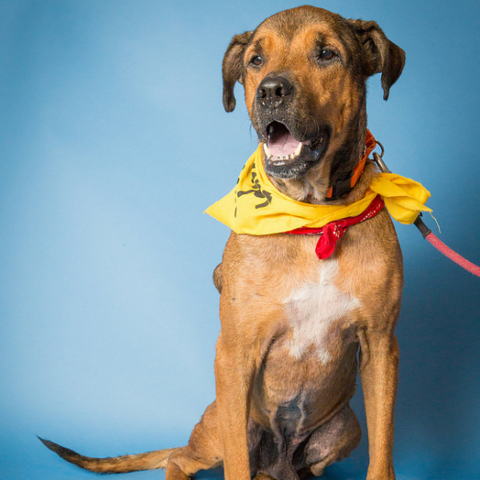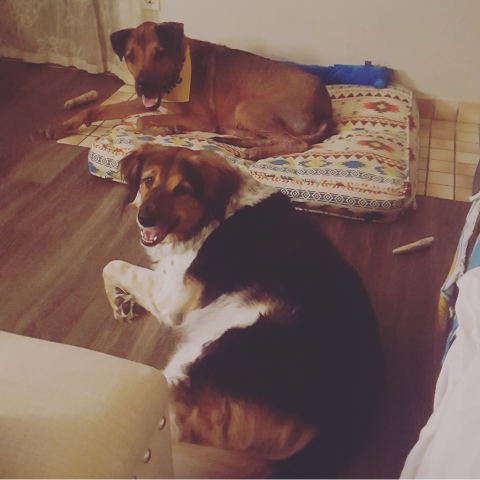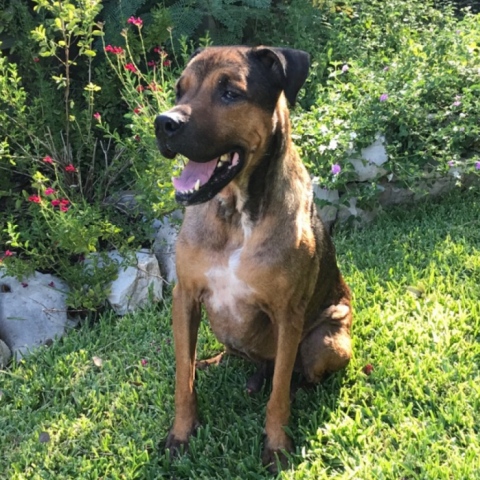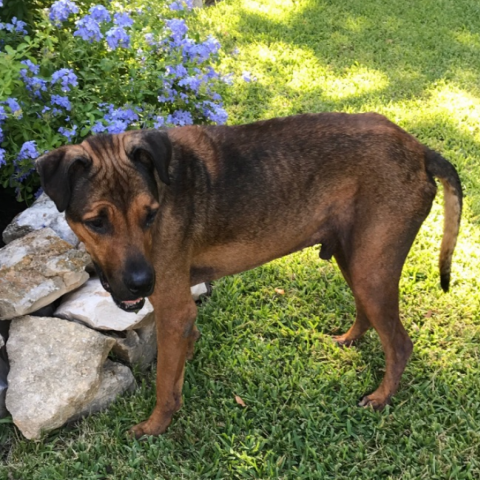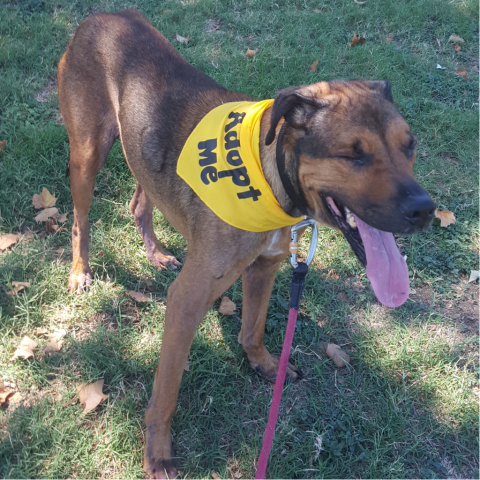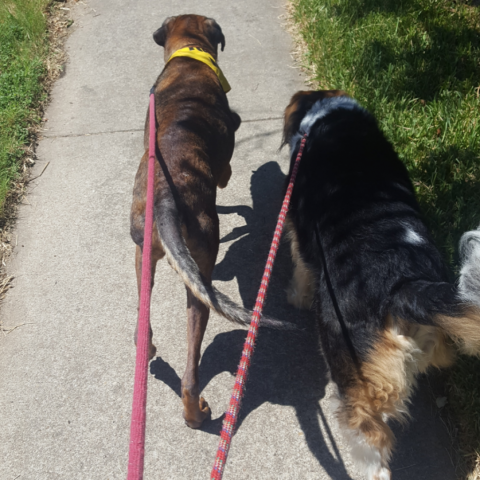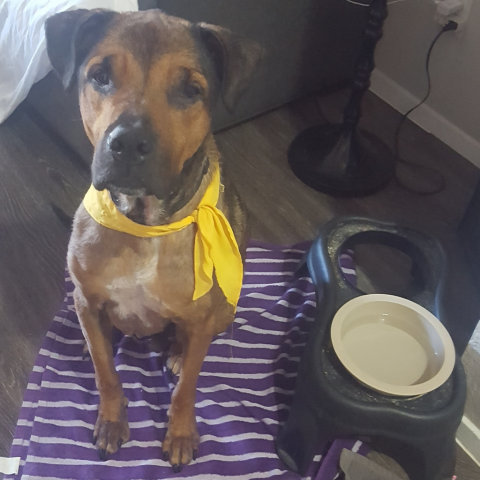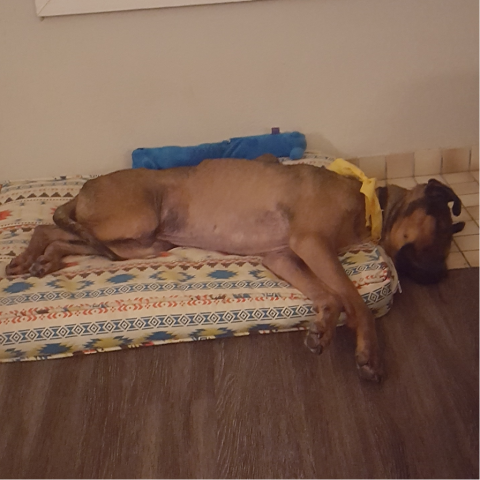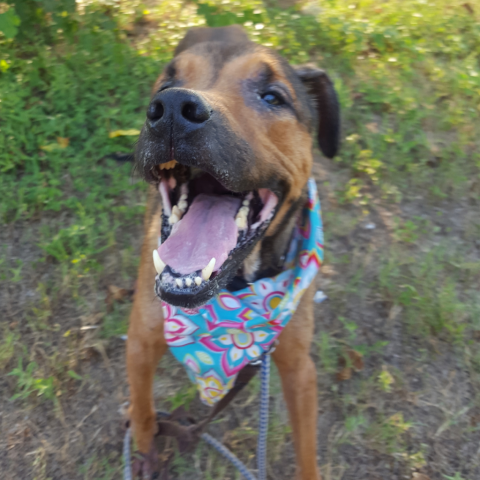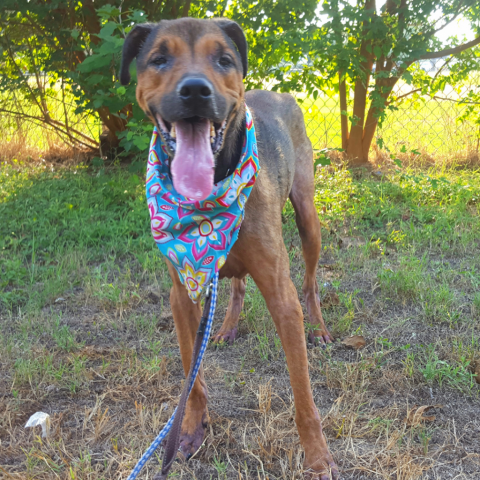 ---
---
Grape wants it know that he is not a nut. His tail just wags all the time because he's a goofy pup who's so happy to see his human friends.

This sweet, affectionate dog also wriggles a lot when he gets that attention he loves, following his foster mom all around the house. But then he's also a chill dog who's happy to lounge with his people, getting their petting. And he loves going for car rides.

Grape gets along well with other dogs and loves going for brisk walks with his people, walking very well on his leash. He answers to the 'sit' and 'shake' commands and is house-trained. And he's very polite and won't get up on the furniture.

This playful boy also likes his rope toy, playing tug with it, tossing it around and running after it.

Grape is a loving, easygoing guy who is doing well in an apartment, and would also love a home with a yard to roam. And one with a dog buddy or two to play with would be ideal. Come meet this adorable, smiley boy!