Sunny
Animal ID:
APA-A-34815
Adoption Fee:
$75.00
Sex:
F
Looks Like:
Terrier, Pit Bull
Mix
Current Weight:
70 pounds
Date of Birth:
2013-02-21
Age:
5 years, 4 months
Other Info:
TOP Dog Trainee
Location:
TLAC
Building 2
Kennel 169
Dog Score:
1 - Would do best not living with other dogs.
Cat Score:
U - No Information Yet
Child Score:
3 - Mixed notes around children.
Home Alone Score:
5 - Has been left home alone successfully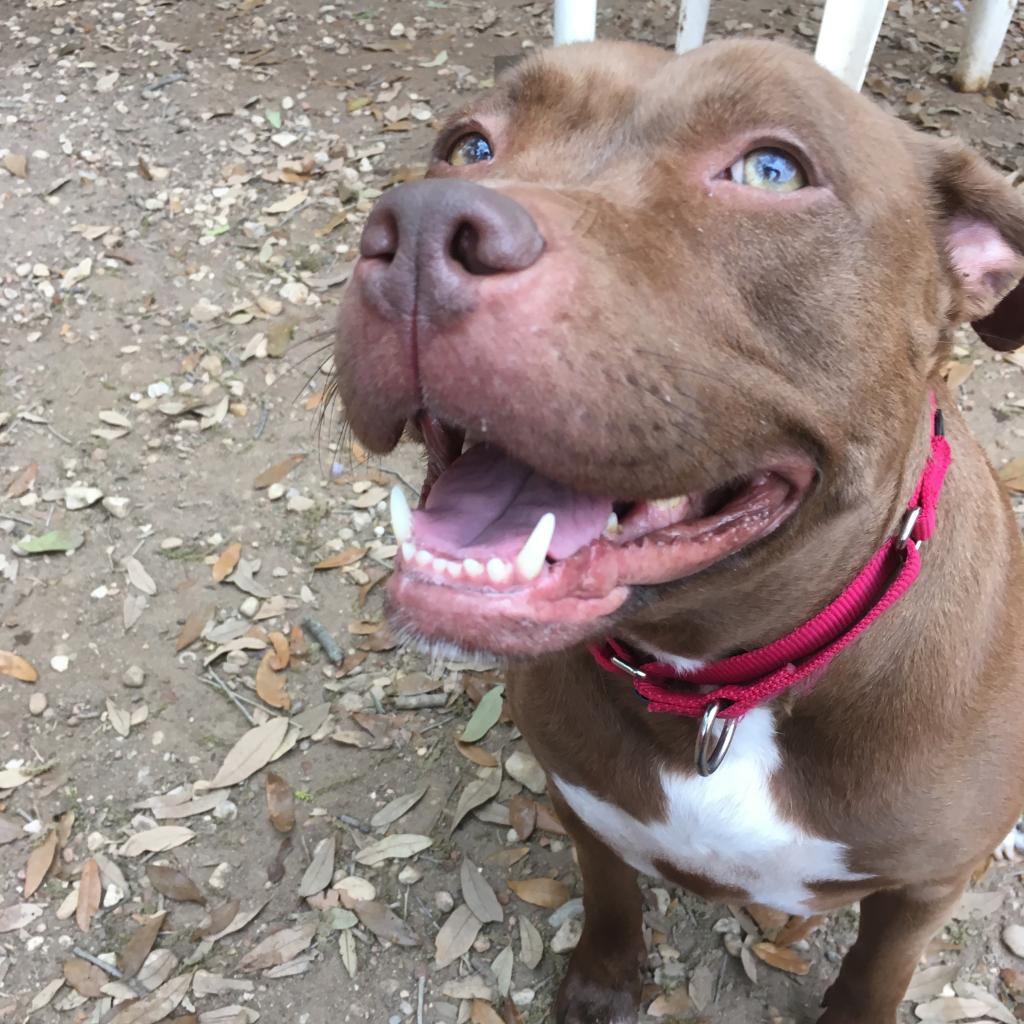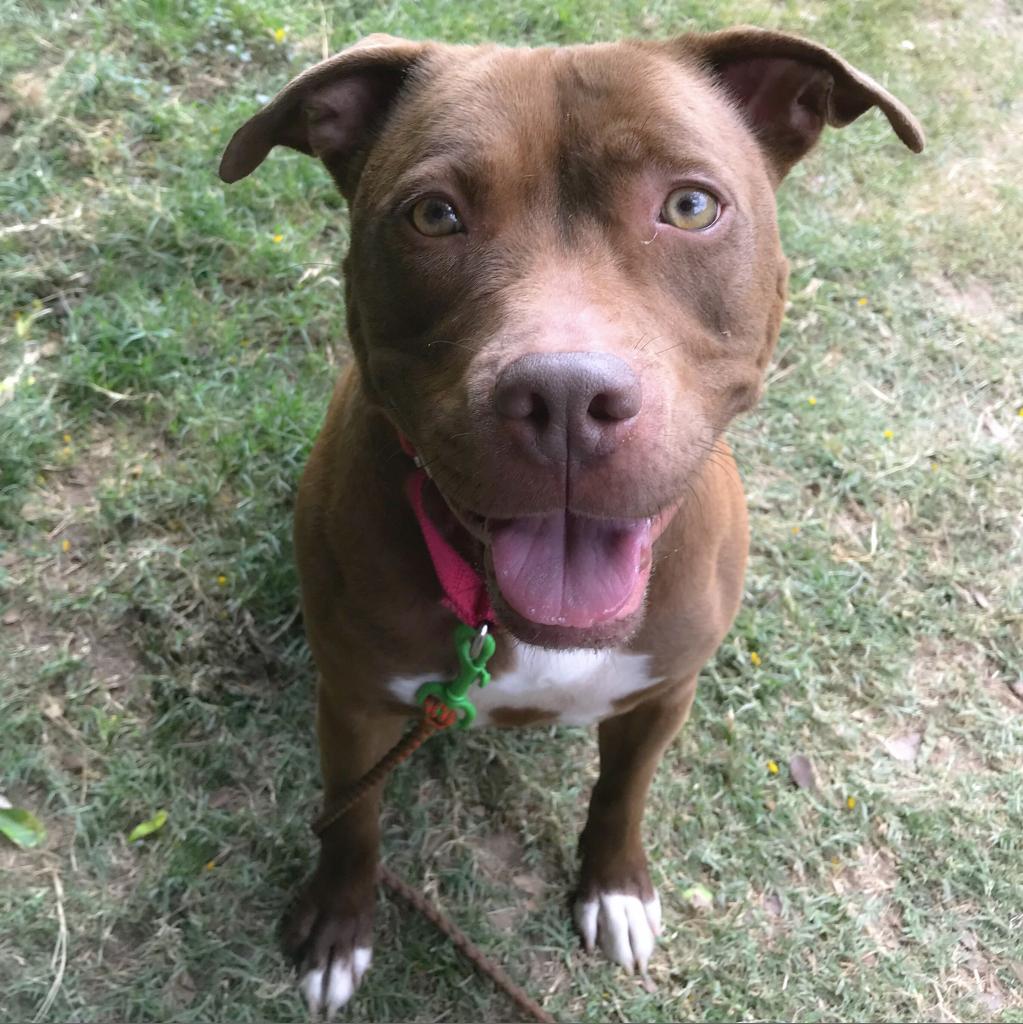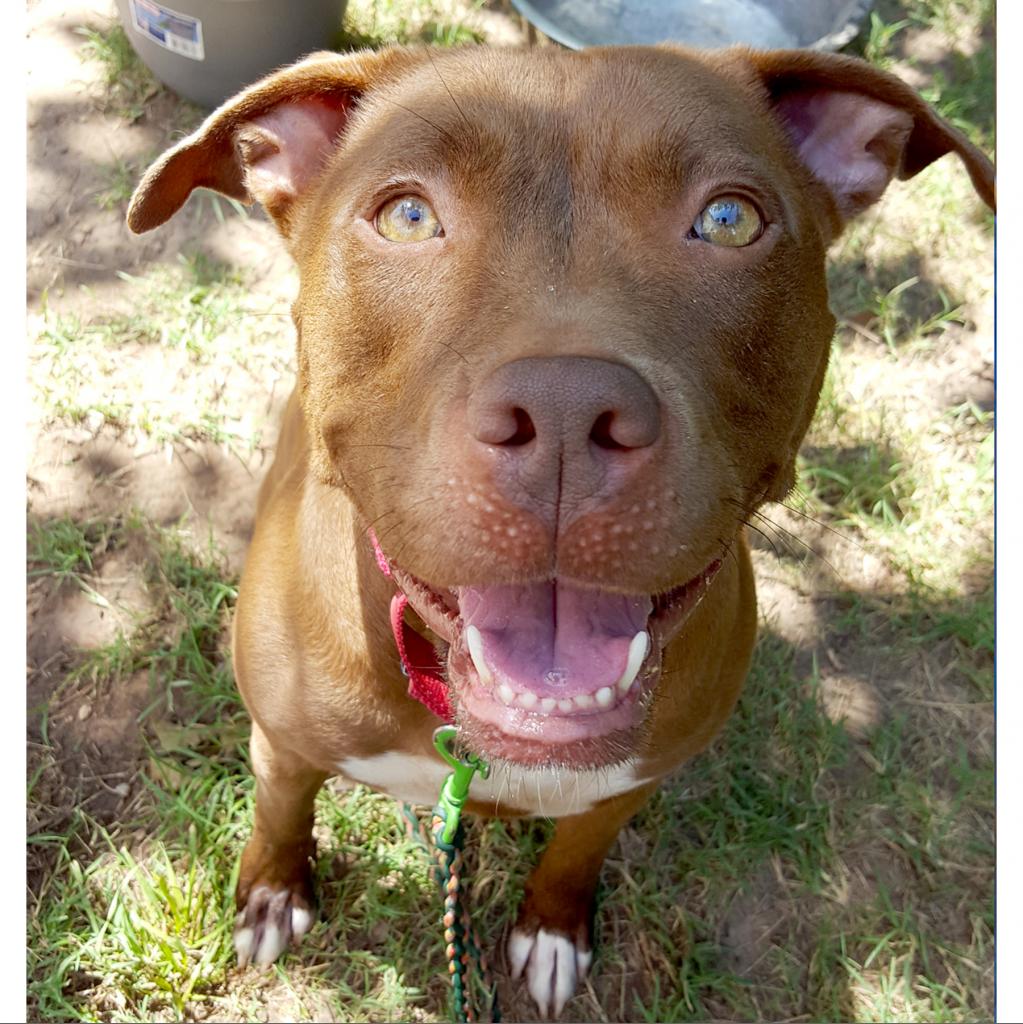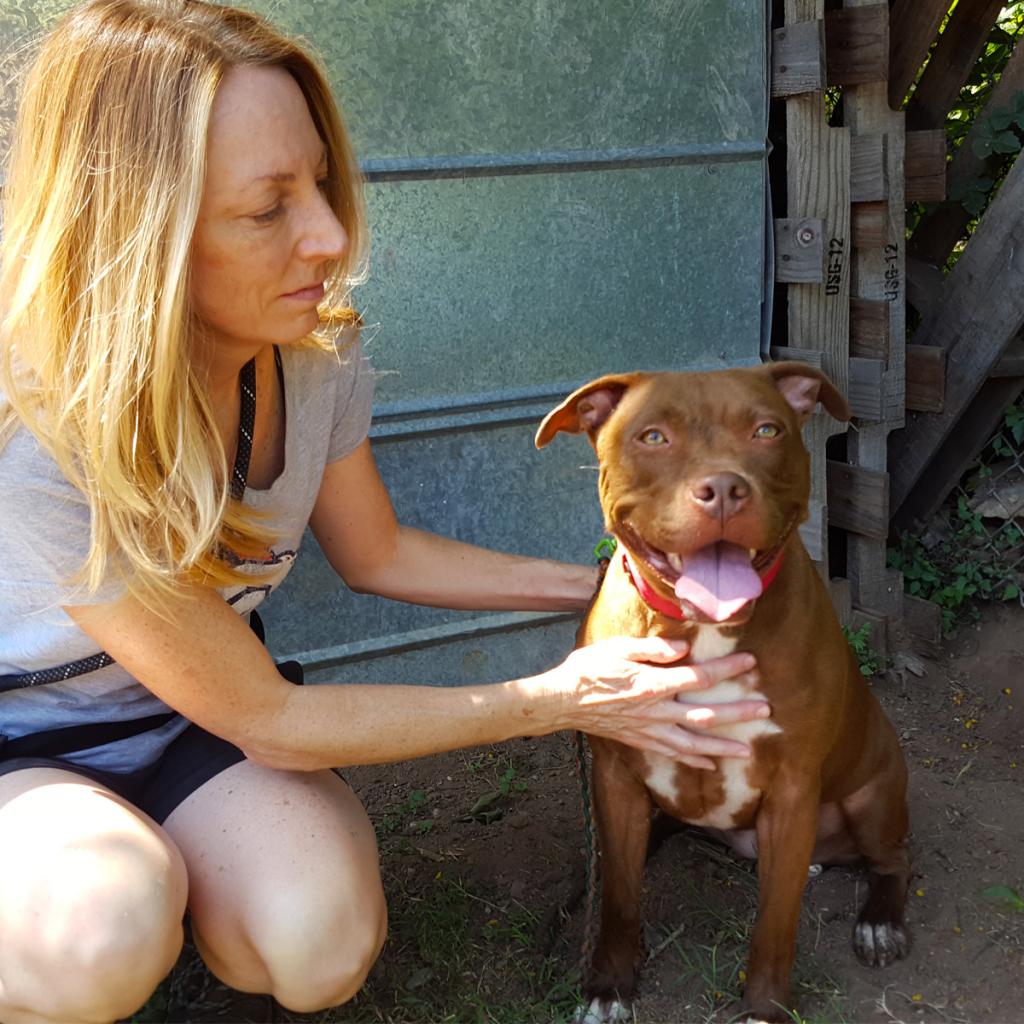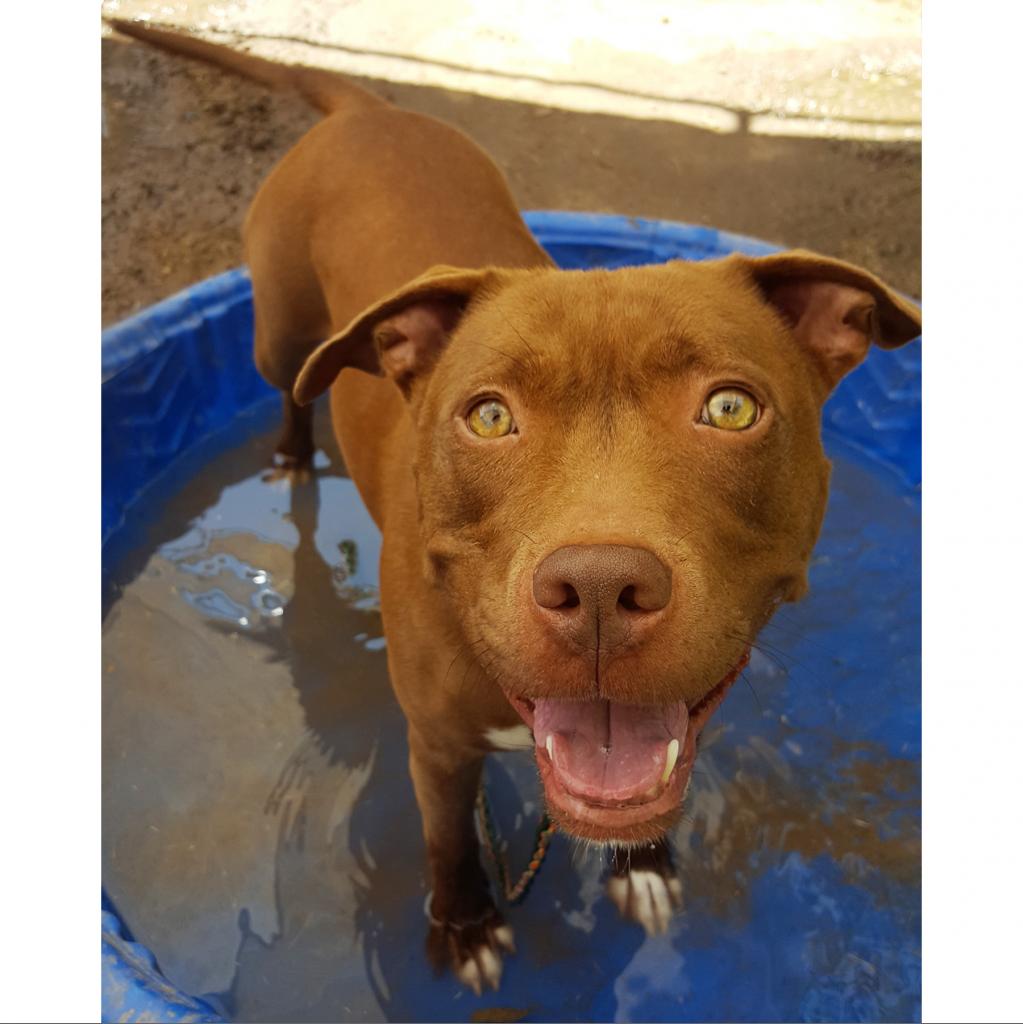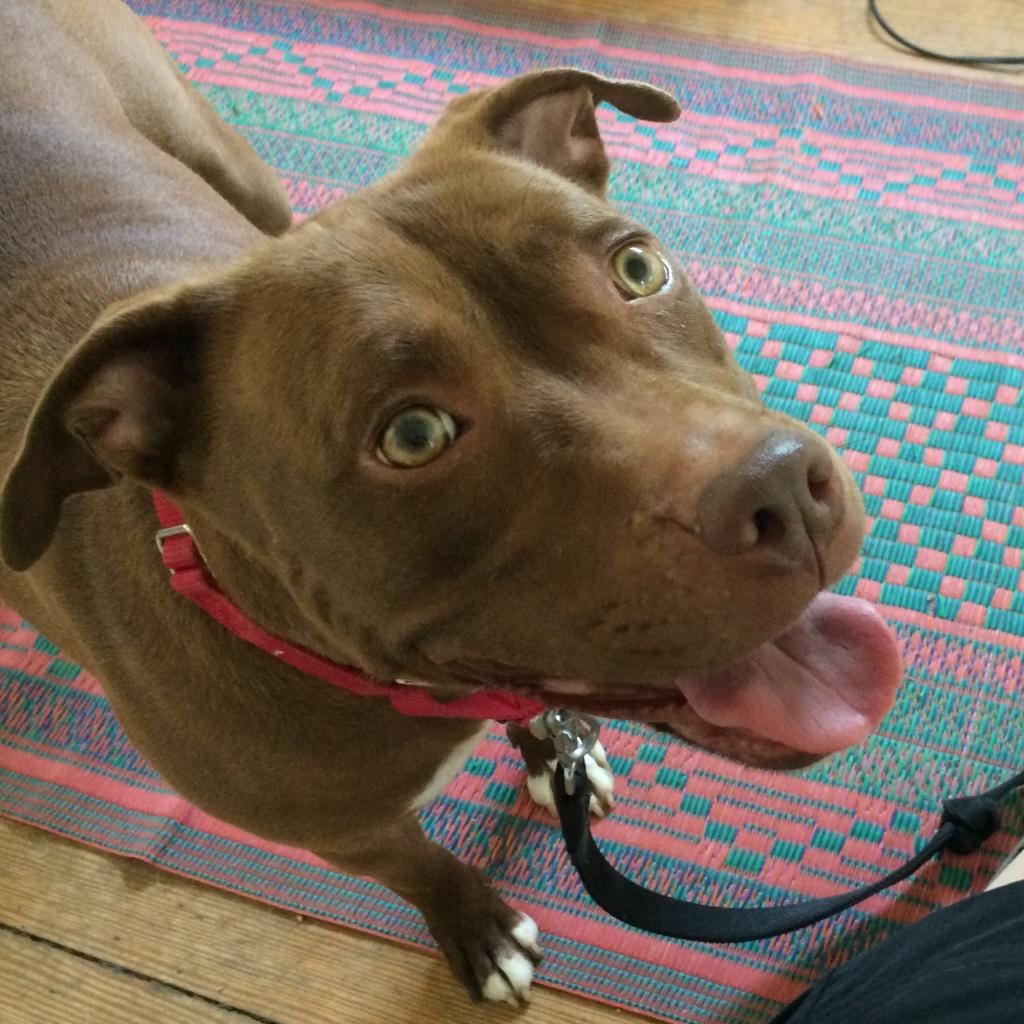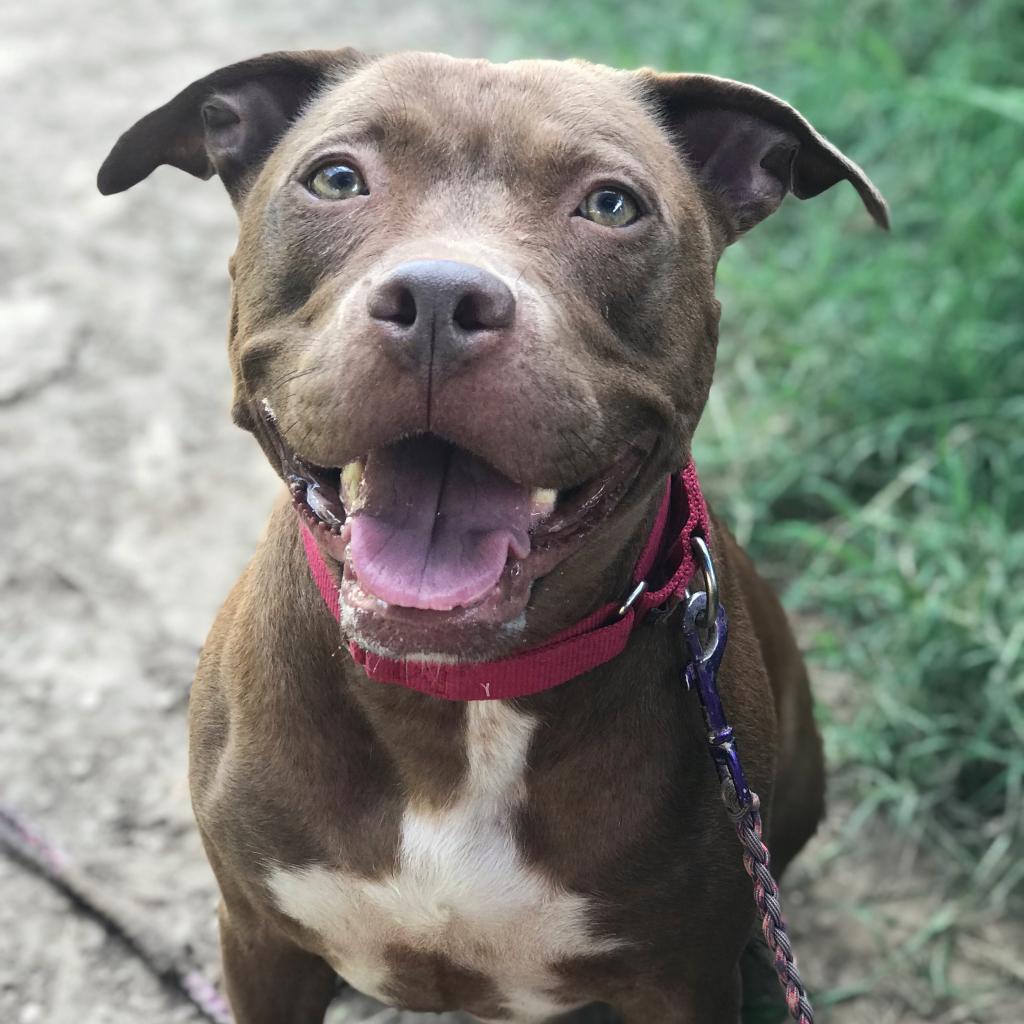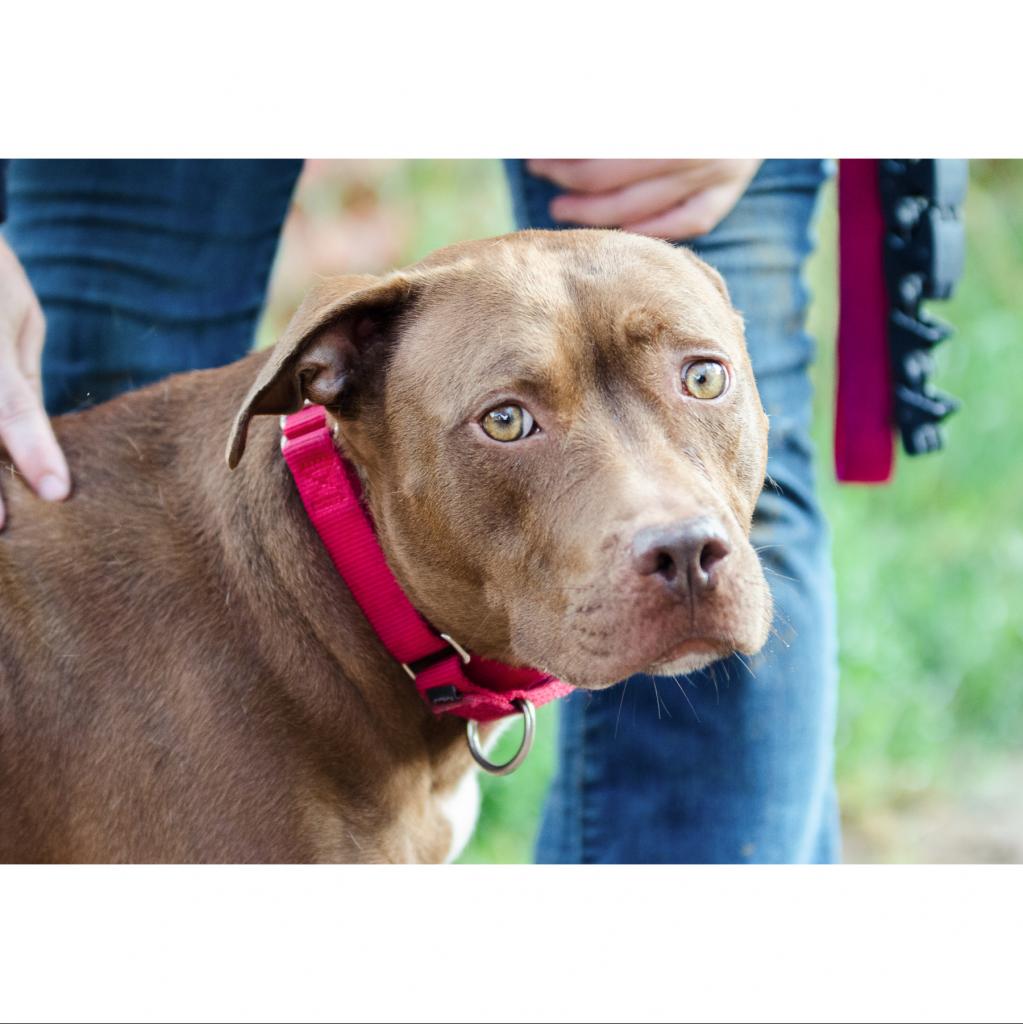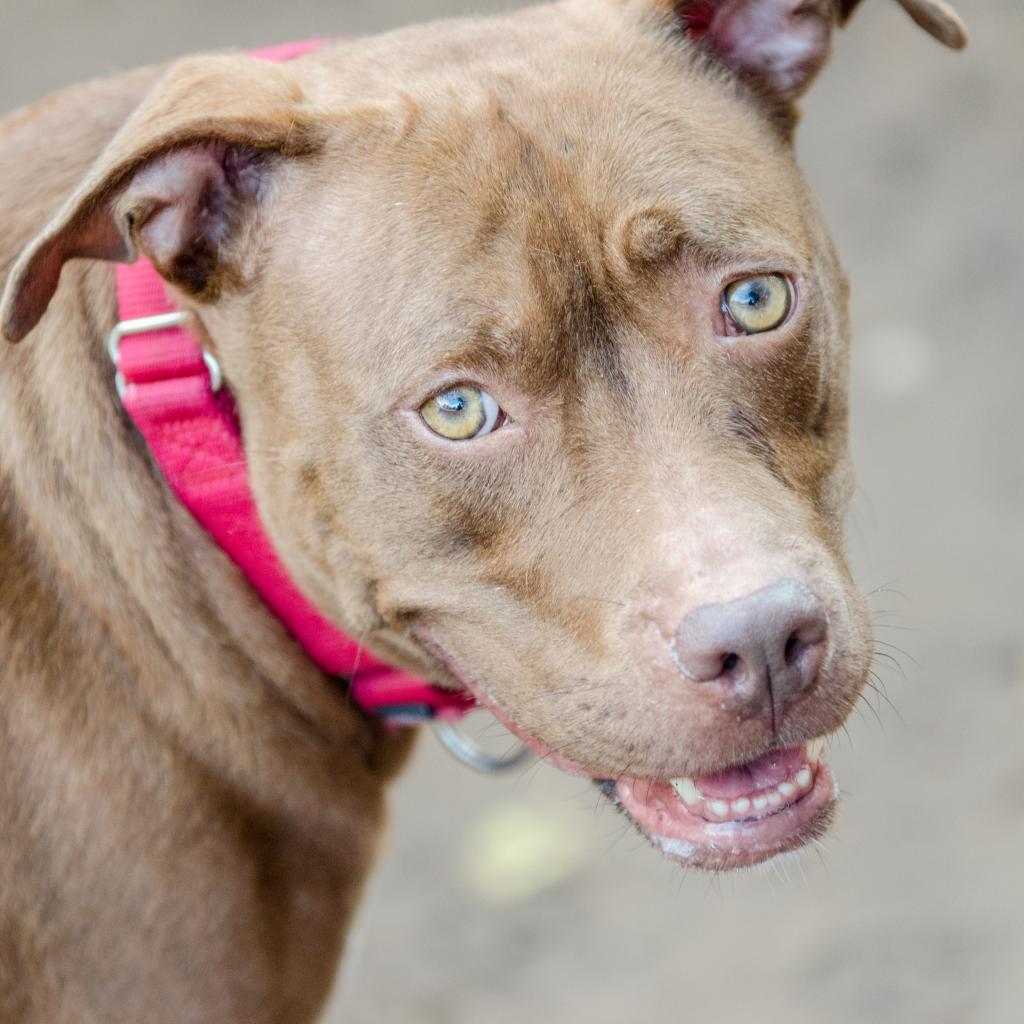 ---
---
Sunny is a lovely middle-aged lady who will make a great family companion. We're having a great time hosting her at APA! but we're hoping to get her into her forever home soon.

Sunny loves to meet new people and is very affectionate, especially when in a quiet place on a leash or just hanging out on the couch where she can snuggle and be close to you. She likes hugs and being petted all over, especially her cheeks below her ears. If you crouch down, she can't help but press her body up against yours and put her face in yours for kisses.

Sunny has a medium-low energy level. She prefers short bursts of exercise, with plenty of lounging afterwards. She'll explore the yard, sniffing about and looking for critters, do about 3 or 4 incredibly fast zoomies, then she's done. She likes rope toys and will play fetch but it's not her favorite pastime. She'd much prefer soaking in a kiddie pool while trying to catch flies.

Sunny already knows sit and down and is working on a bunch of new skills in APA's Total Obedience Program. The Total Obedience Program (TOP) is modeled after the AKC's Canine Good Citizen (CGC) test. As a TOP dog, Sunny has a personalized training plan and works with a volunteer trainer several times a week to help her learn the skills to become the best dog she can be! Sunny is learning skills like sit and down, walking nicely on leash, sitting calmly when approached by strangers or other dogs, staying in a sit or down until told "free," and coming when called.

Once Sunny successfully completes all the skills on her training plan she will be considered TOP Dog Ready! Sunny is working hard to become a wonderful companion, and as a part of APA's Total Obedience Program you can work with APA staff to continue to build a training relationship with Sunny after adoption and master all the TOP dog skills together. Check out a video on APA's CGC program, on which the TOP was based: https://vimeo.com/89434193

Sunny would love a home with plenty of folks who she can spend time with. Sunny has long outgrown her puppyhood, but will provide your family with lots of love and smiles. Come meet this sweet girl!