Tutu
Animal ID:
APA-A-38419
Adoption Fee:
$75.00
Sex:
F
Looks Like:
Hound
Boxer
Current Weight:
58 pounds
Date of Birth:
2013-12-29
Age:
5 years, 0 months
Other Info:
TOP Dog Trainee
Location:
TLAC
Building 1
Kennel 124
Dog Score:
U - No Information Yet
Cat Score:
U - No Information Yet
Child Score:
U - No Information Yet
Home Alone Score:
U - No Information Yet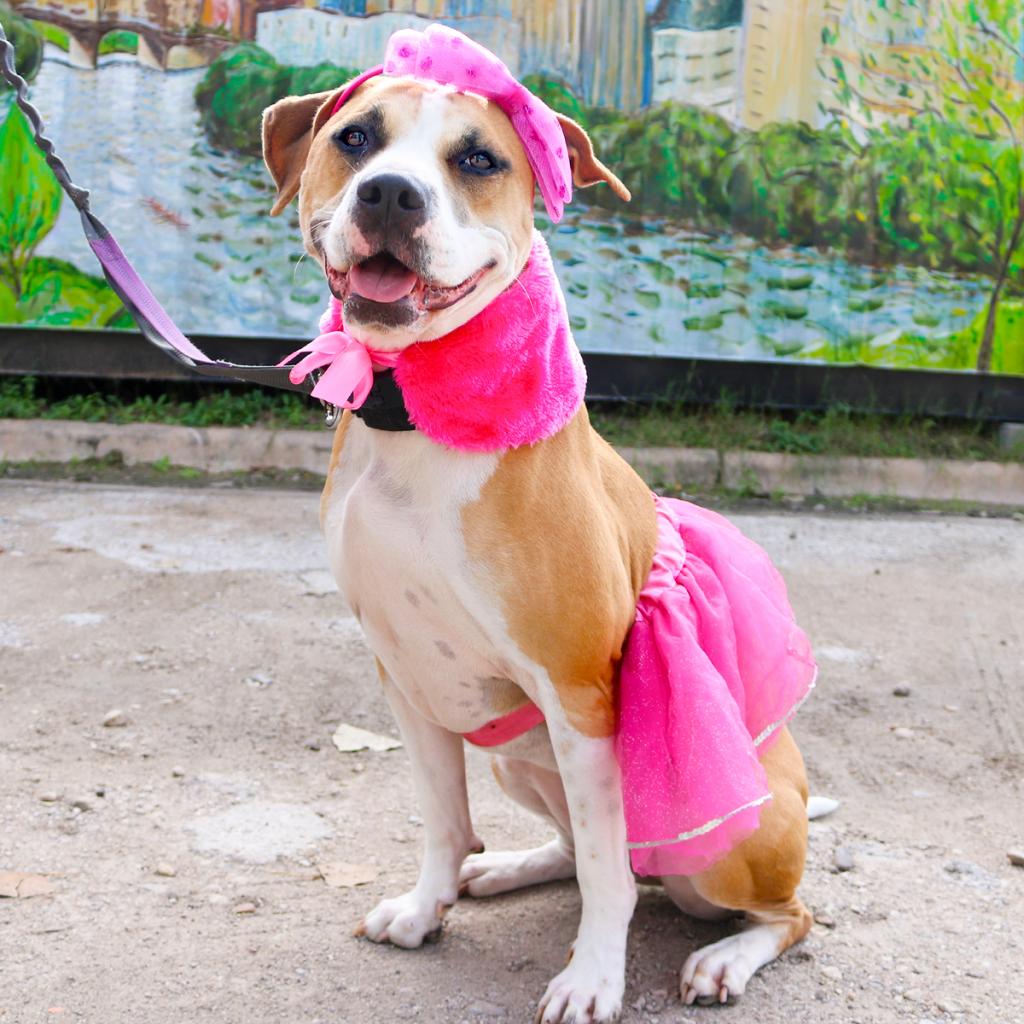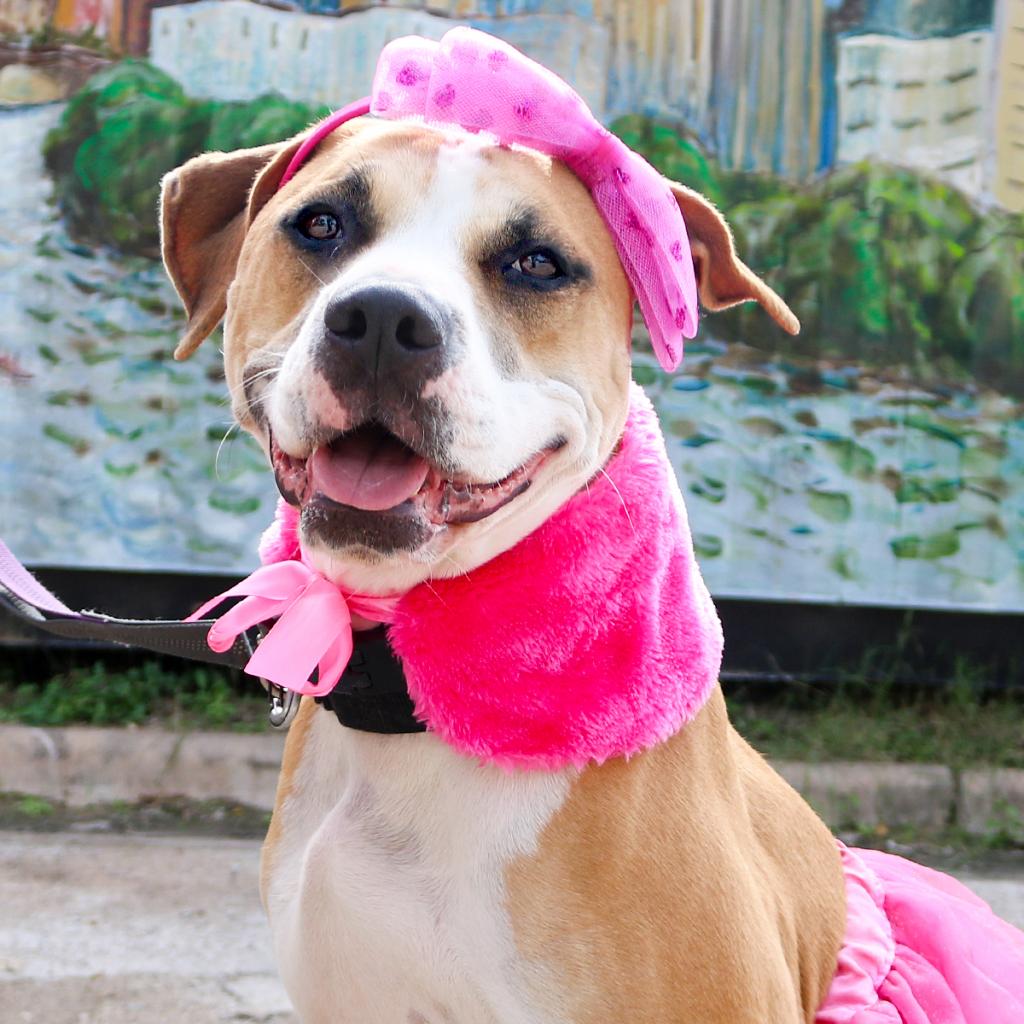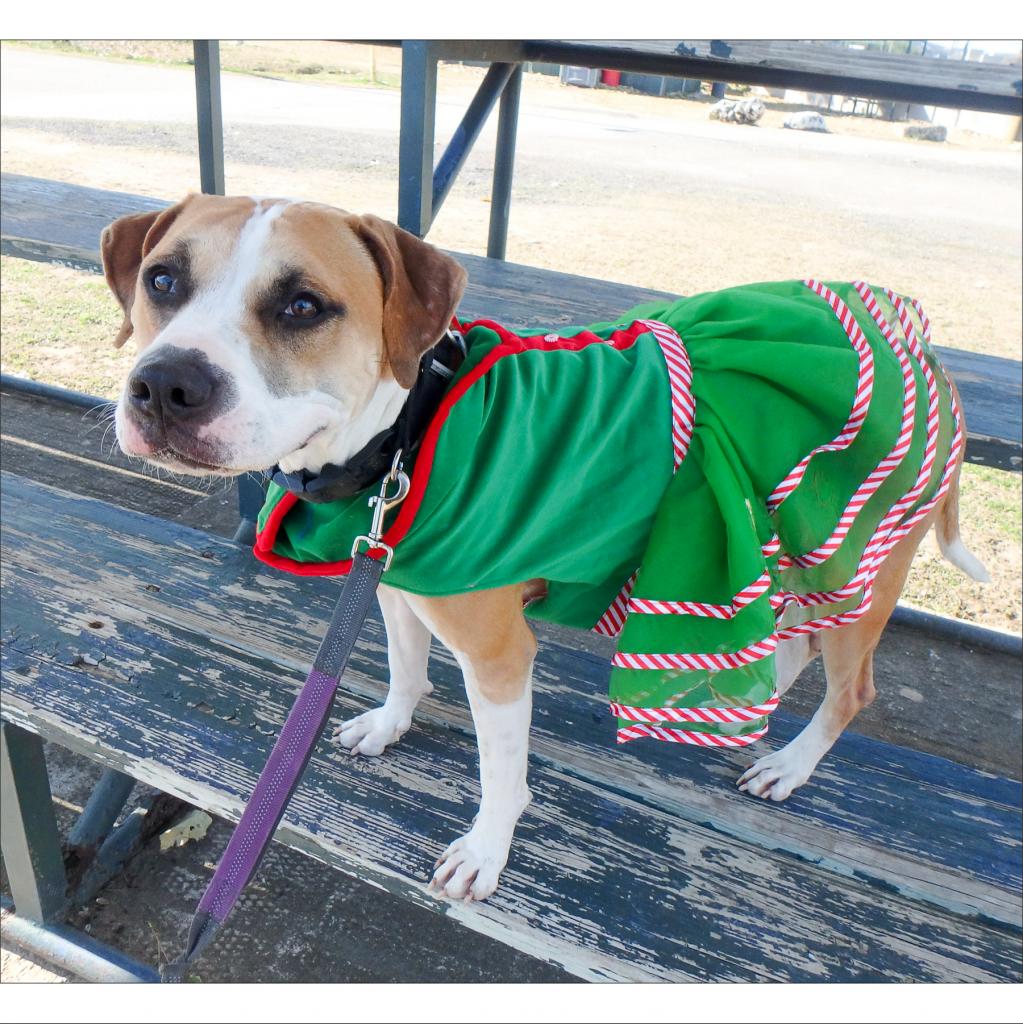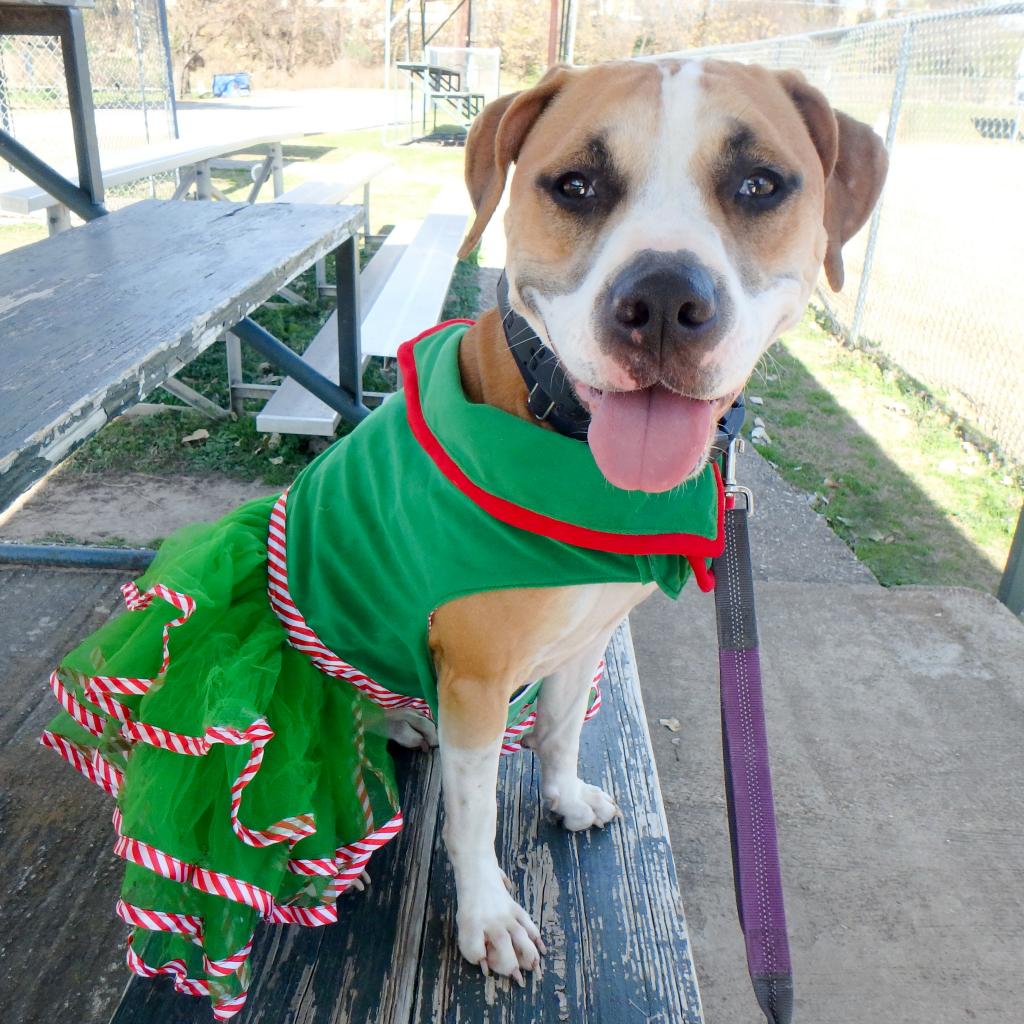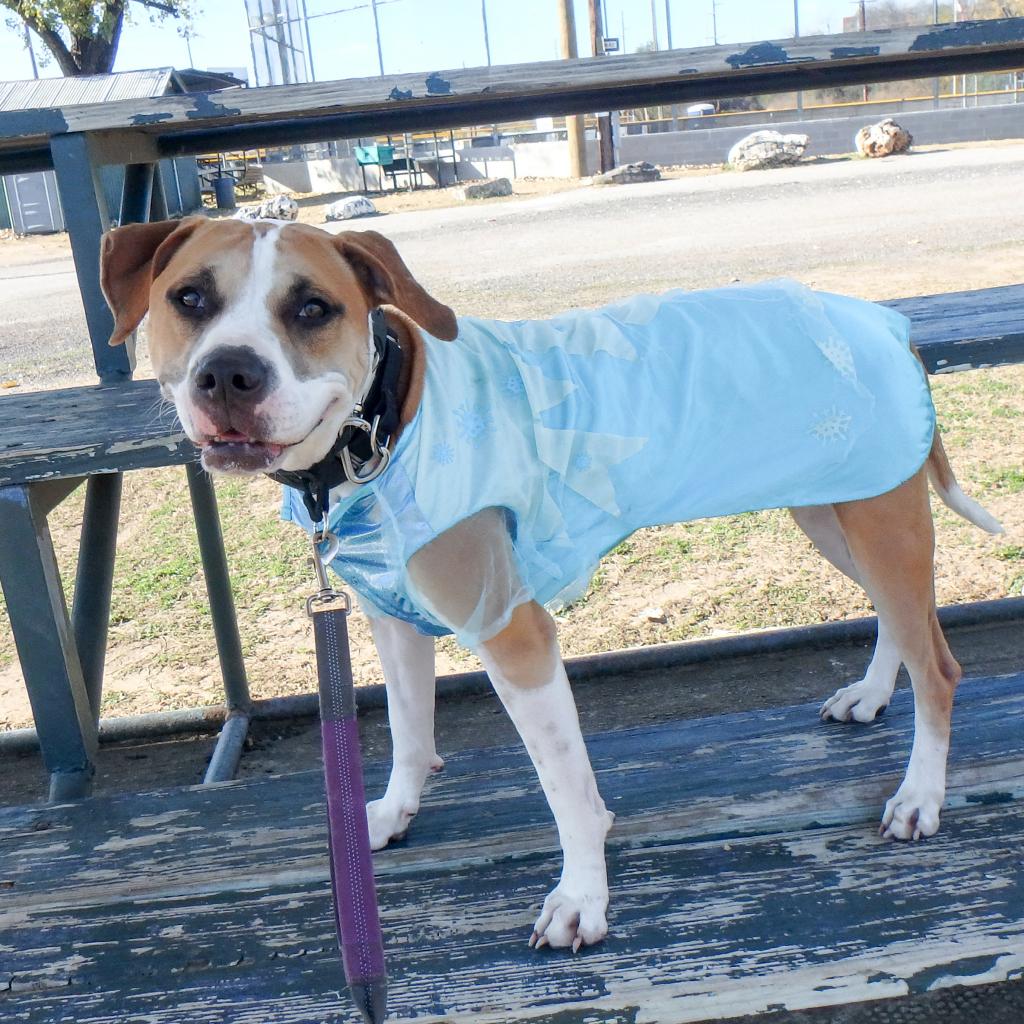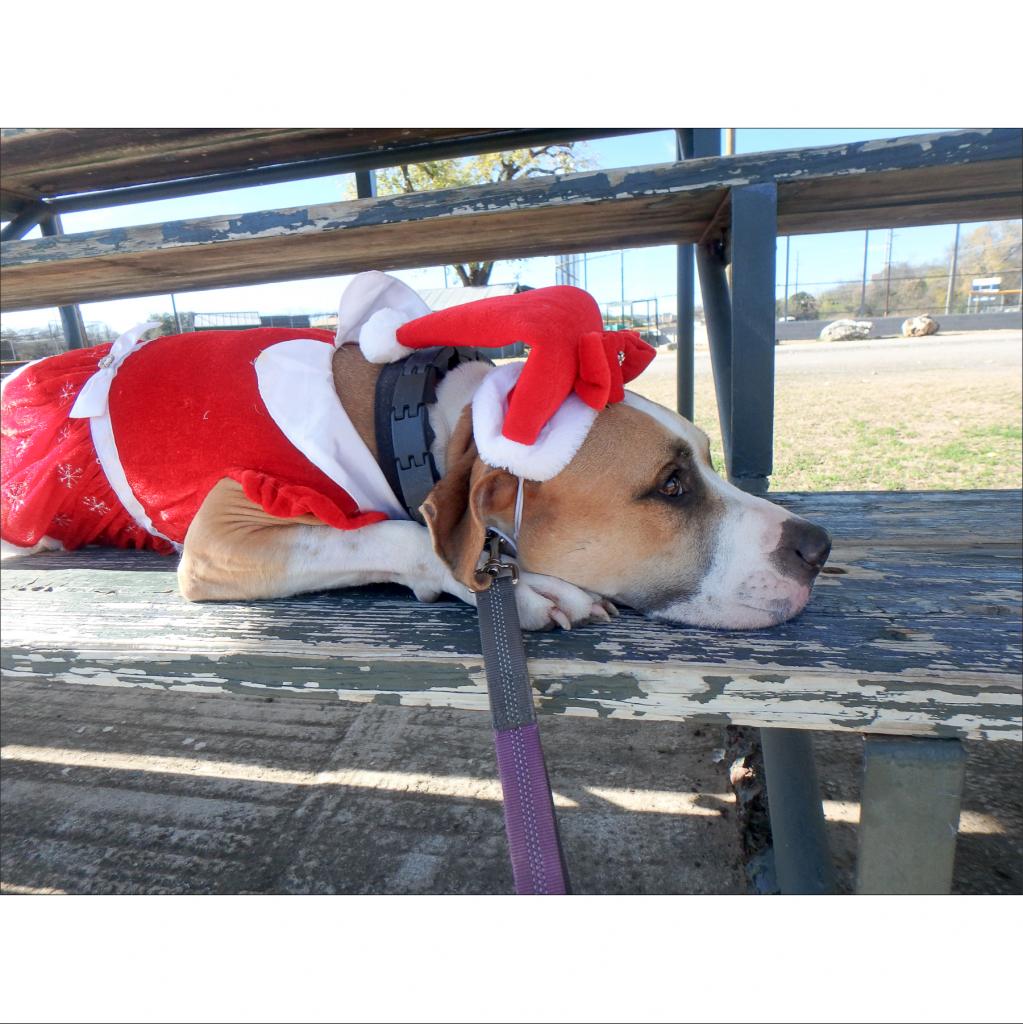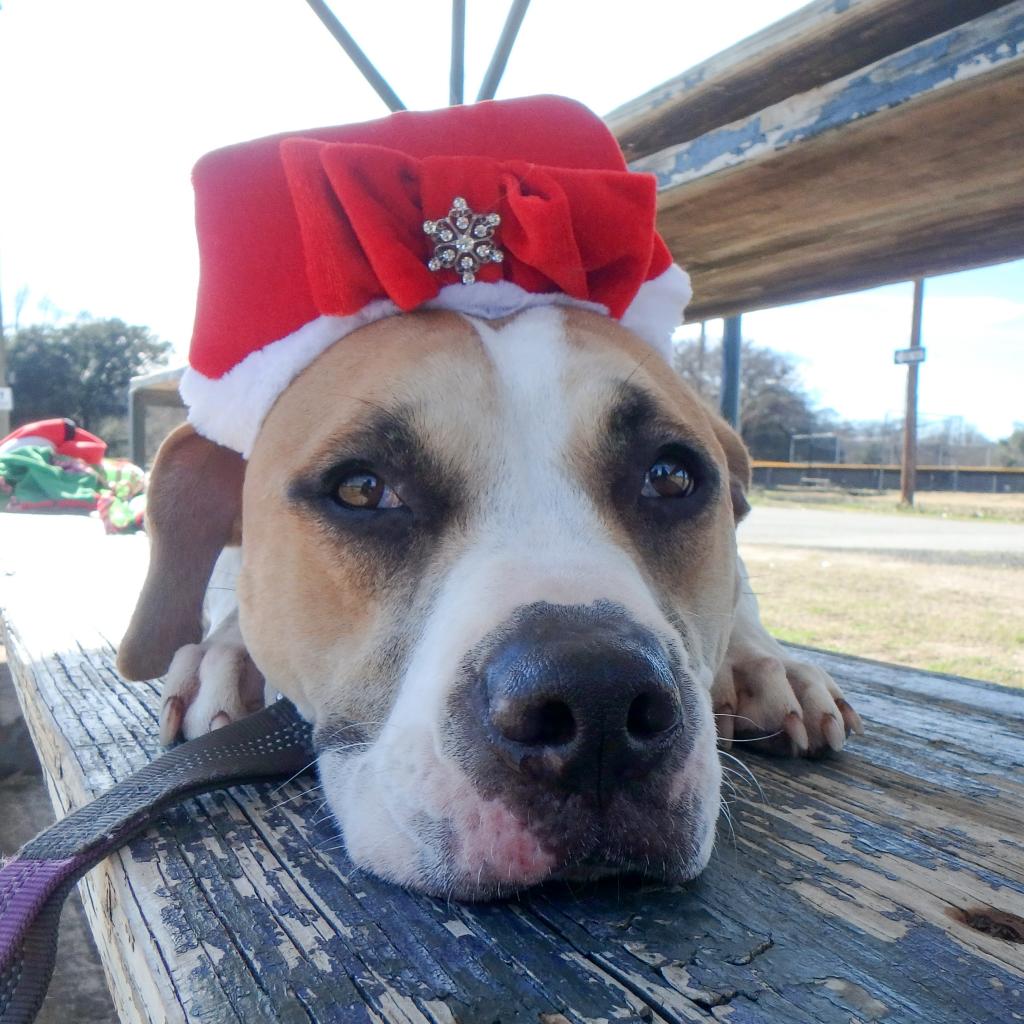 ---
---
Tutu has the grace and beauty of a prima ballerina and the athleticism of an Olympic star! Whether she's dressing up for a tea party or chasing tennis balls in the play yard, this little lady knows how to have a good time. If you're in the market for an active, fun-loving, perennially happy dog, Tutu is your girl!

Perhaps Tutu's greatest attribute is that she loves sharing quiet moments with her human friends and often sneaks in a few gentle kisses. Somehow she intuitively knows how to make her humans happy - whether that means romping around in the play yards with a big goofy grin on her face or sitting quietly on the bleachers while watching the sun dip under the horizon.

When she's not dressing up in her cute little outfits or loping around the ball fields like a thoroughbred, Tutu is thriving in APA!'s Total Obedience Program. She's proving to be a quick study - especially when treats are involved - and will soon have mastered all the skills that will help her adjust easily into her new forever home.

The Total Obedience Program (TOP) is modeled after the AKC's Canine Good Citizen (CGC) test. As a TOP dog, Tutu has a personalized training plan and works with a volunteer trainer several times a week learning skills like sit and down, walking nicely on leash, sitting calmly when approached by strangers or other dogs, staying in a sit or down until told "free," coming when called and "Place", which means she will go to a specific place in your home on command.

Once Tutu successfully completes all the skills on her training plan, she will be considered TOP Dog Ready! Tutu is working hard to become a wonderful companion, and as a part of APA's Total Obedience Program you can work with APA staff to continue to build a training relationship with her after adoption and master all the TOP dog skills together. Check out a video on APA's CGC program, on which the TOP was based: https://vimeo.com/89434193

Once you meet Tutu, you'll see that she's a very special girl. Please consider visiting her today so you can see how much she has to offer. It's time she finds a loving forever home that she so deserves!