Frank
Animal ID:
APA-A-46099
Adoption Fee:
$0.00
Sex:
M
Looks Like:
Shepherd, German
Mix
Current Weight:
60.4 pounds
Date of Birth:
2013-11-27
Age:
5 years, 2 months
Other Info:
TOP Dog Trainee
Location:
TLAC
Building 3
Kennel 233
Dog Score:
1 - Would do best not living with other dogs.
Cat Score:
3 - Has had mixed interactions with cats
Child Score:
1 - Needs an adult only home.
Home Alone Score:
4 - Has been left home alone somewhat successfully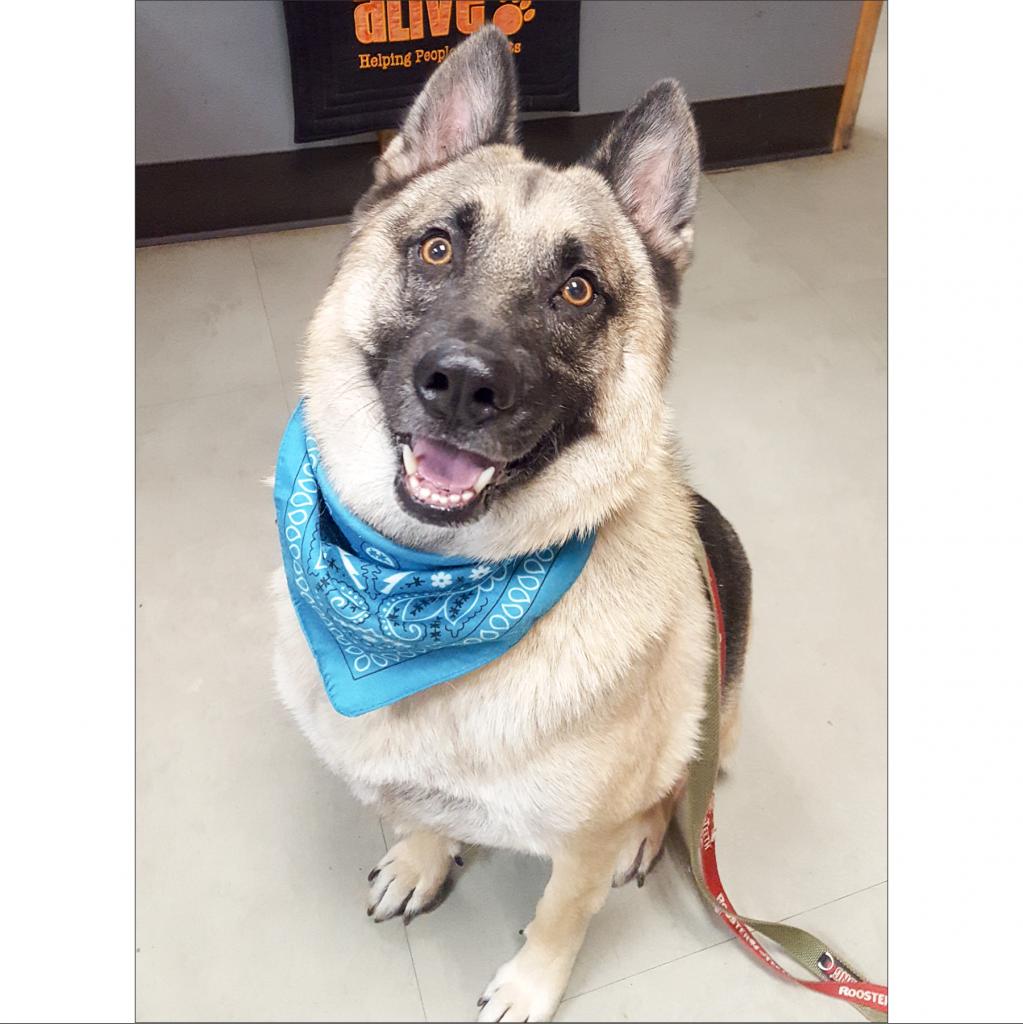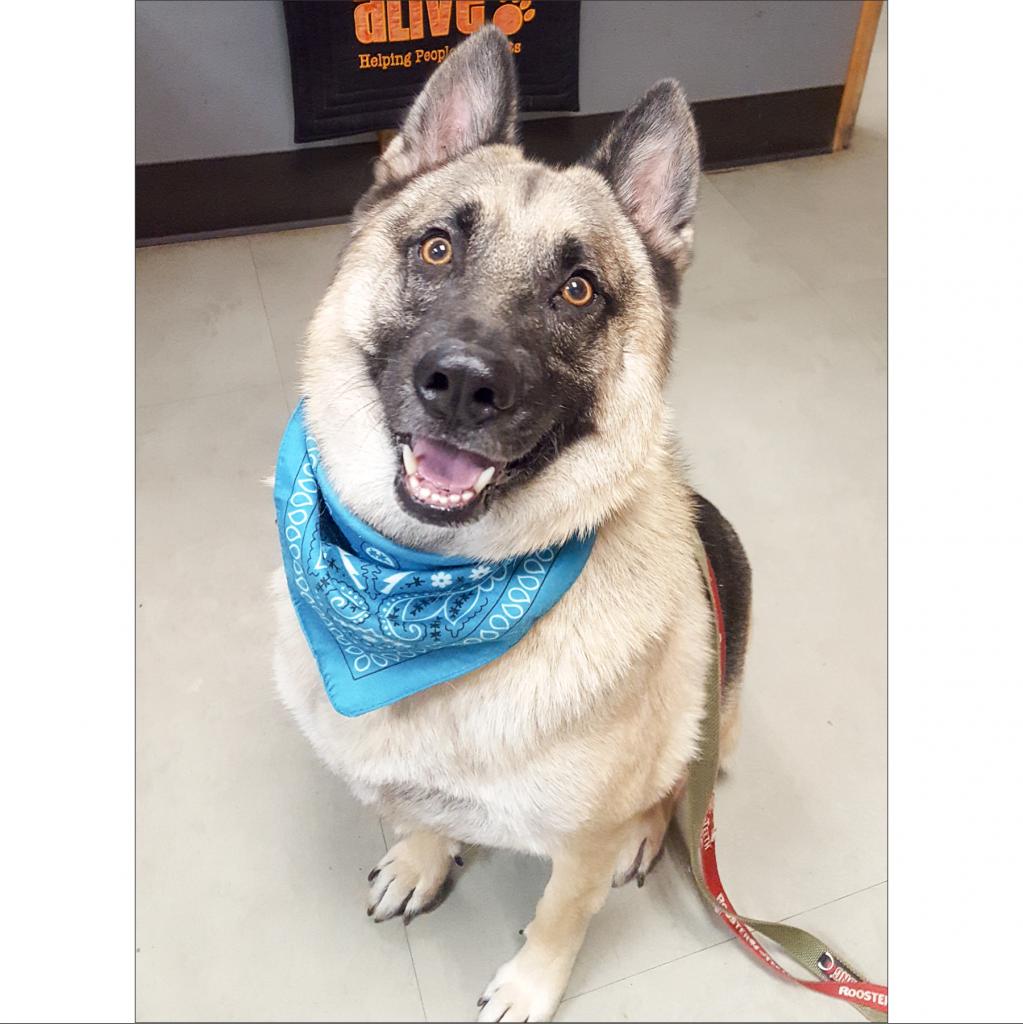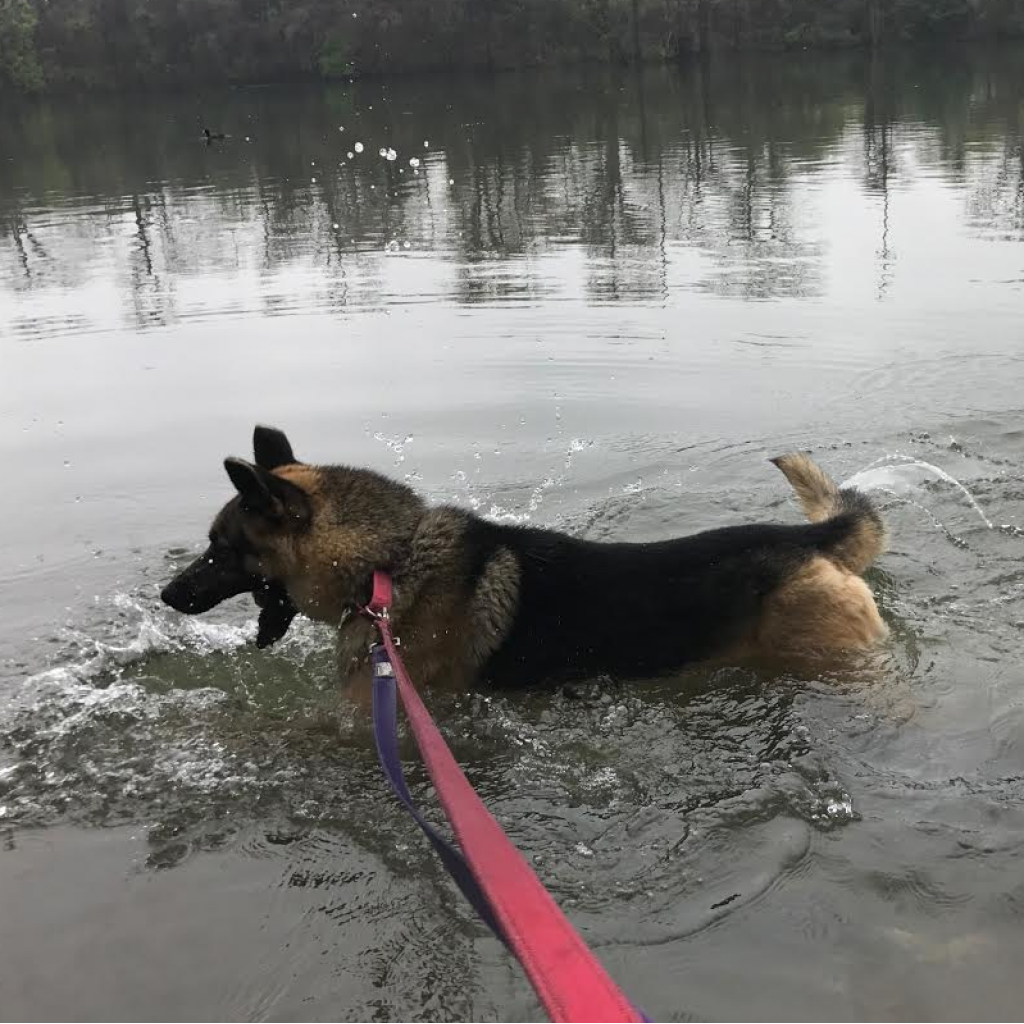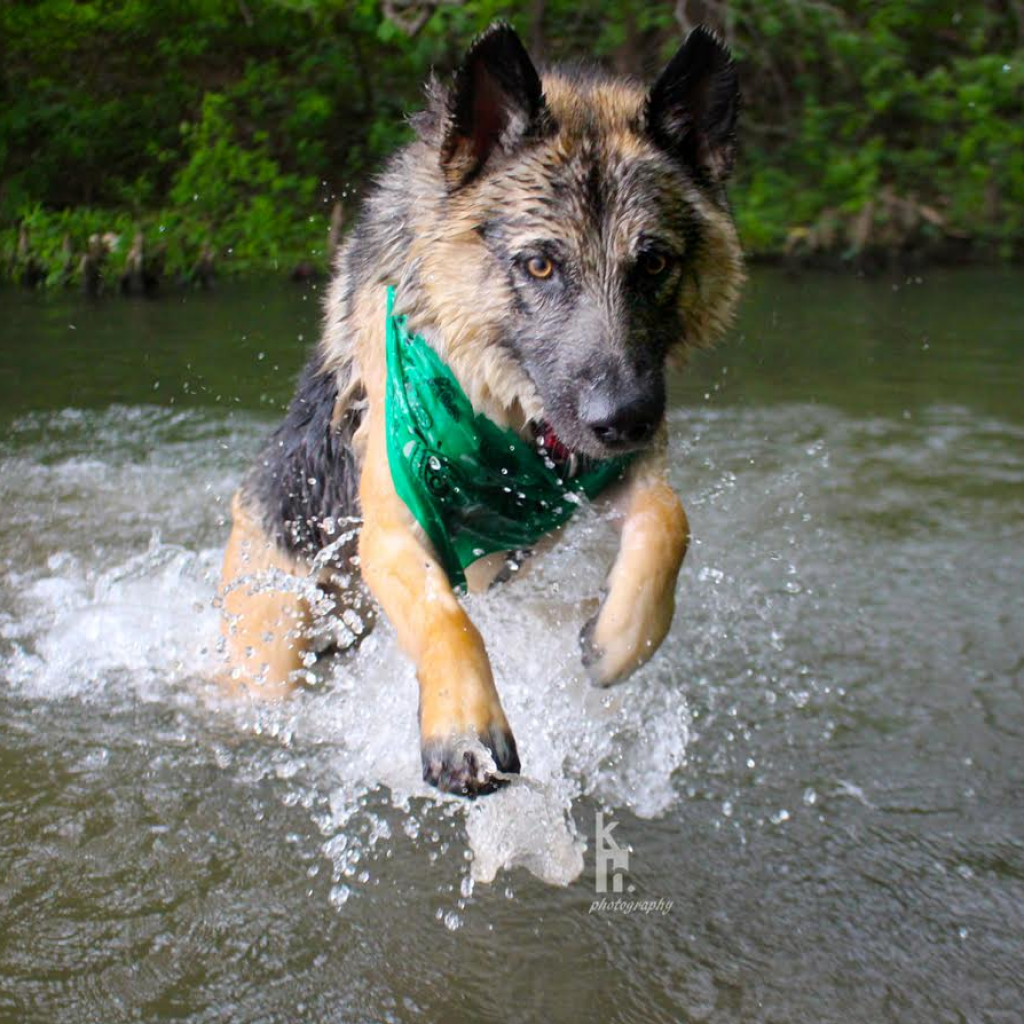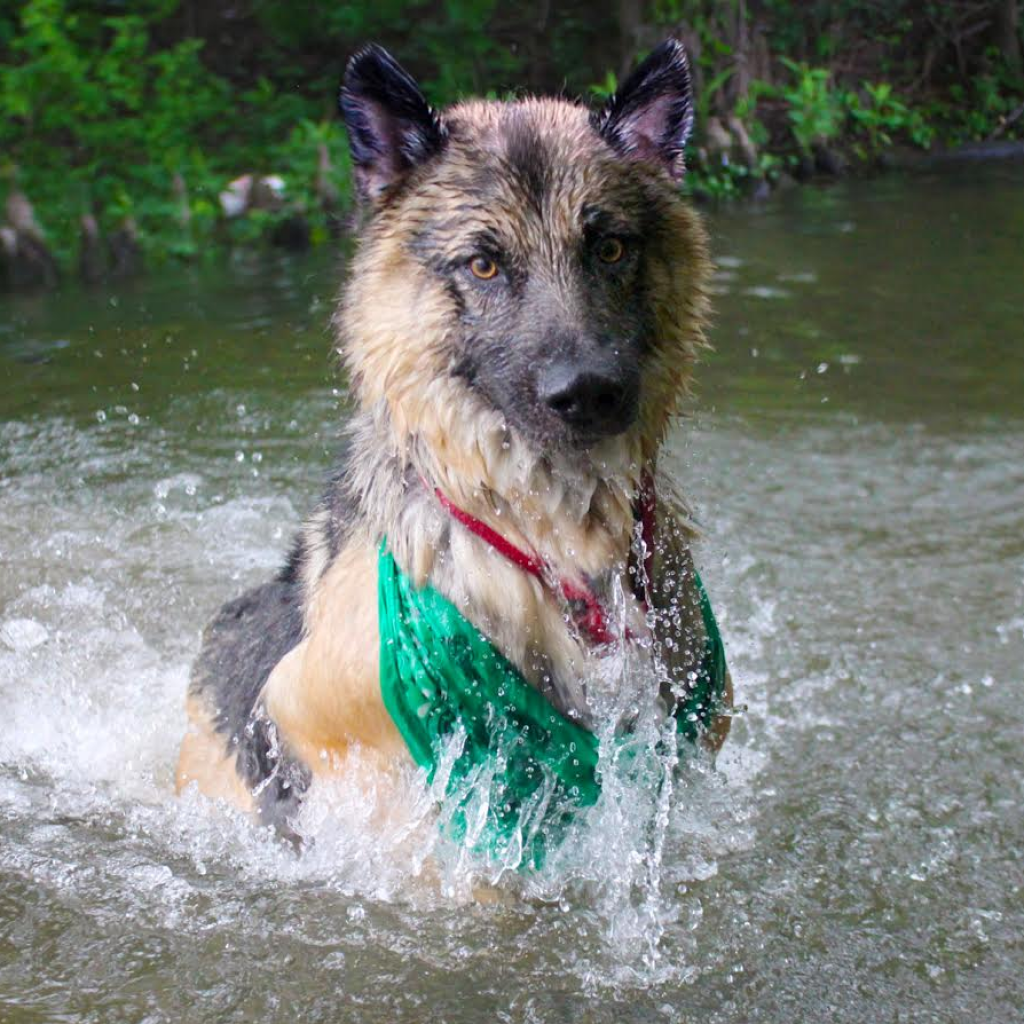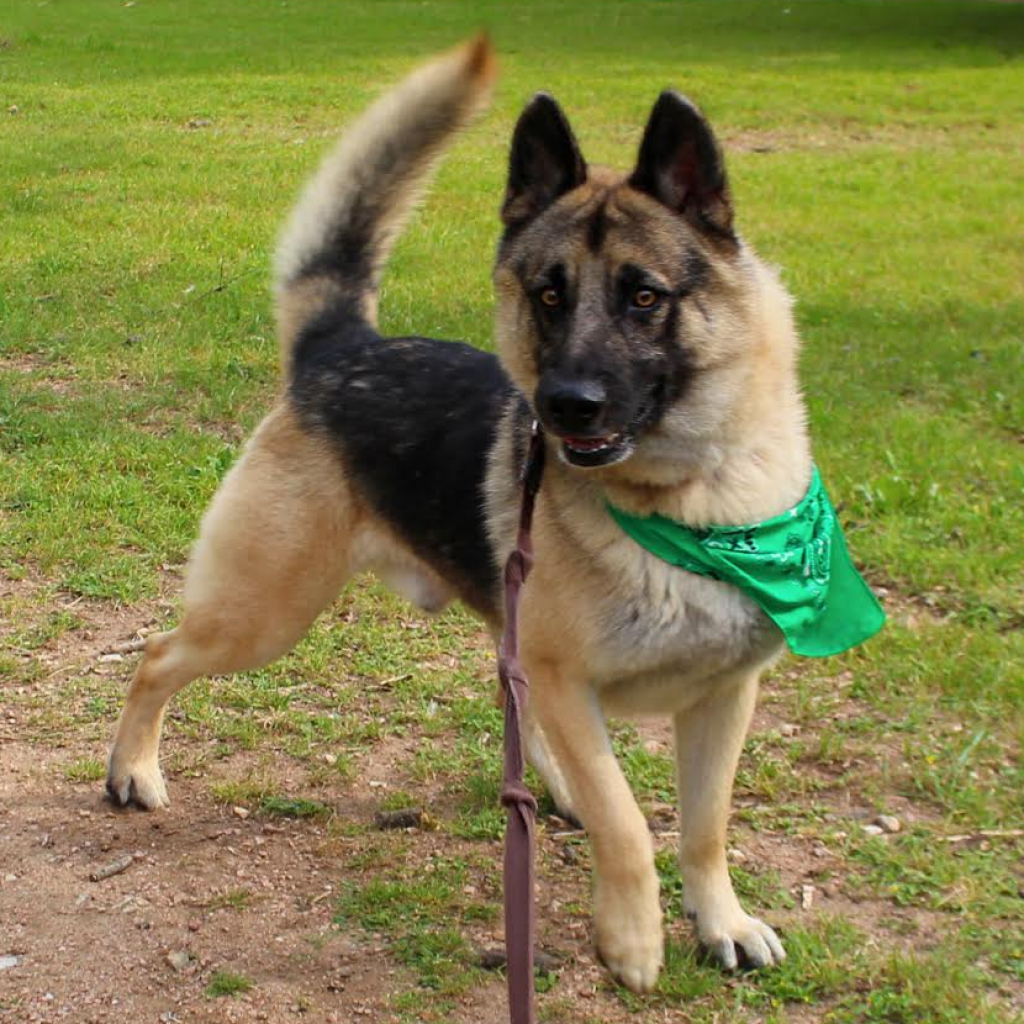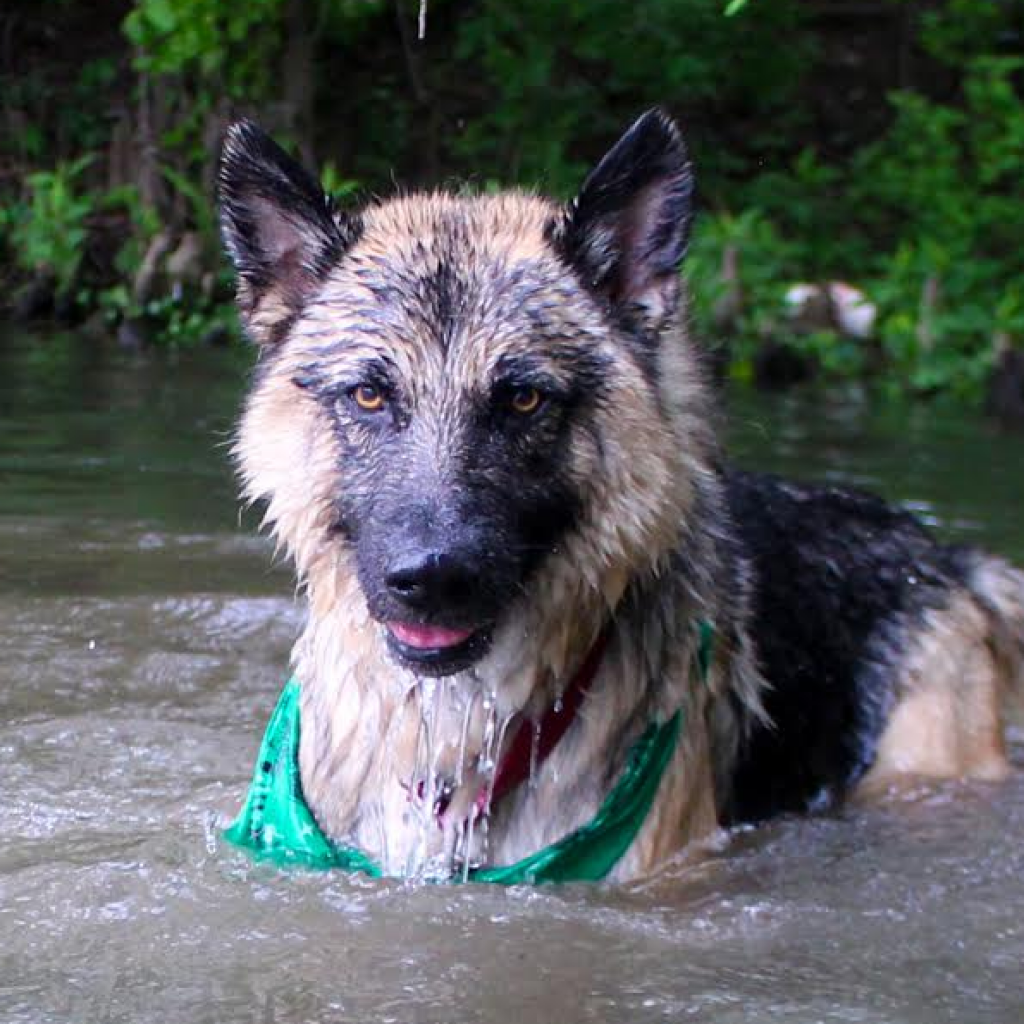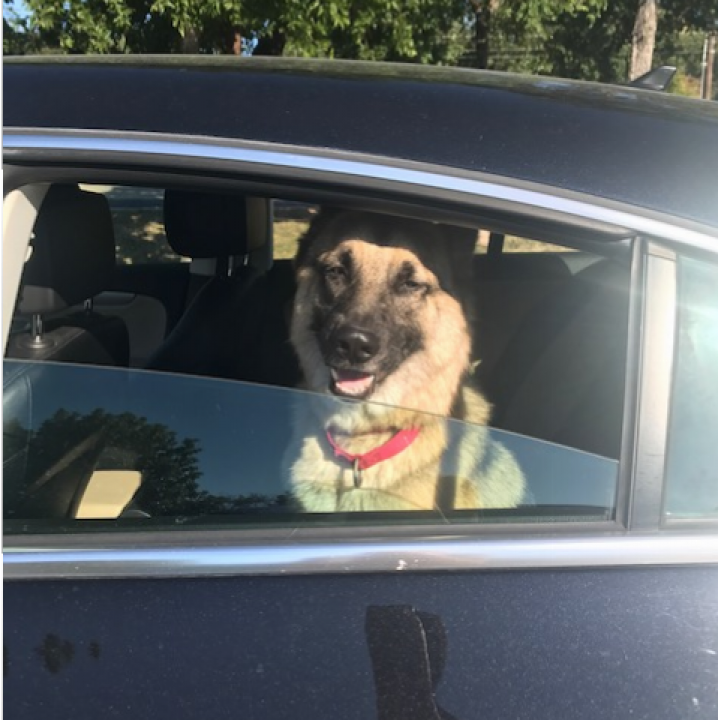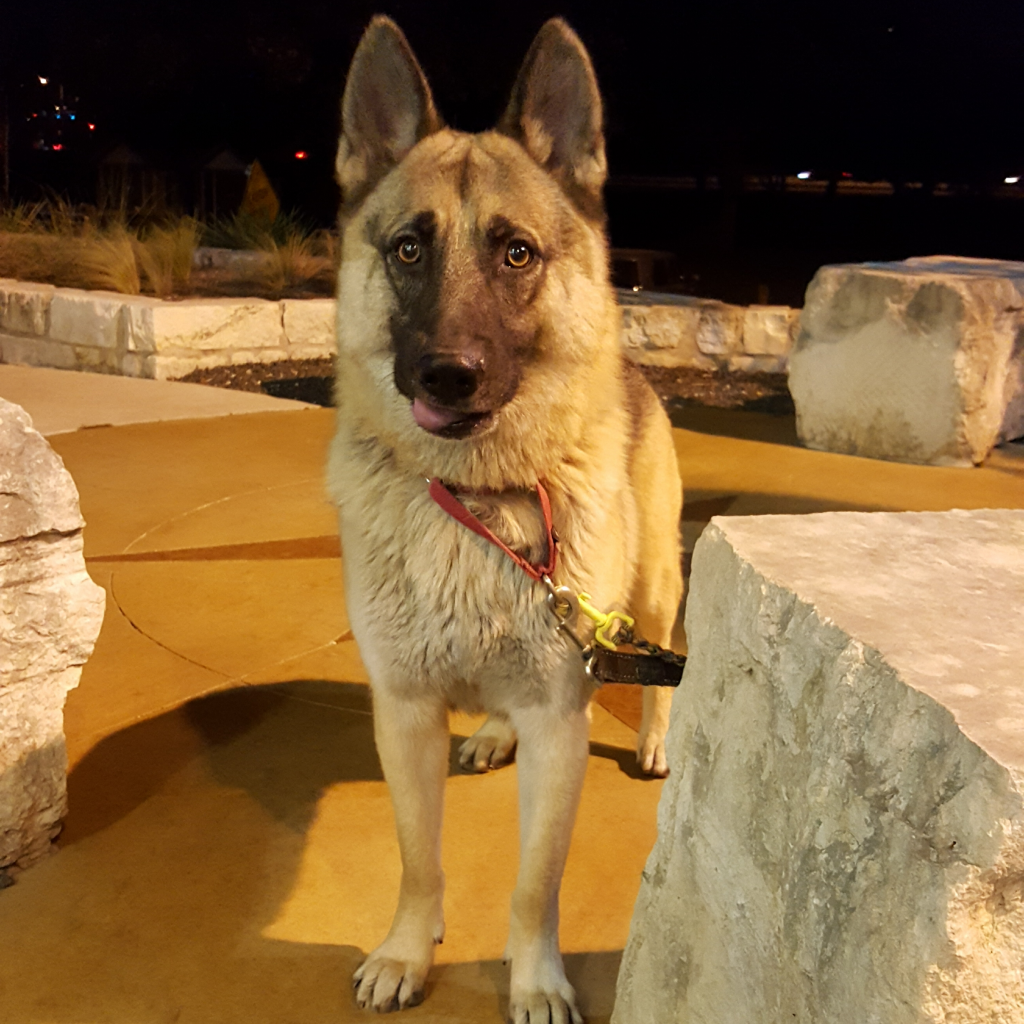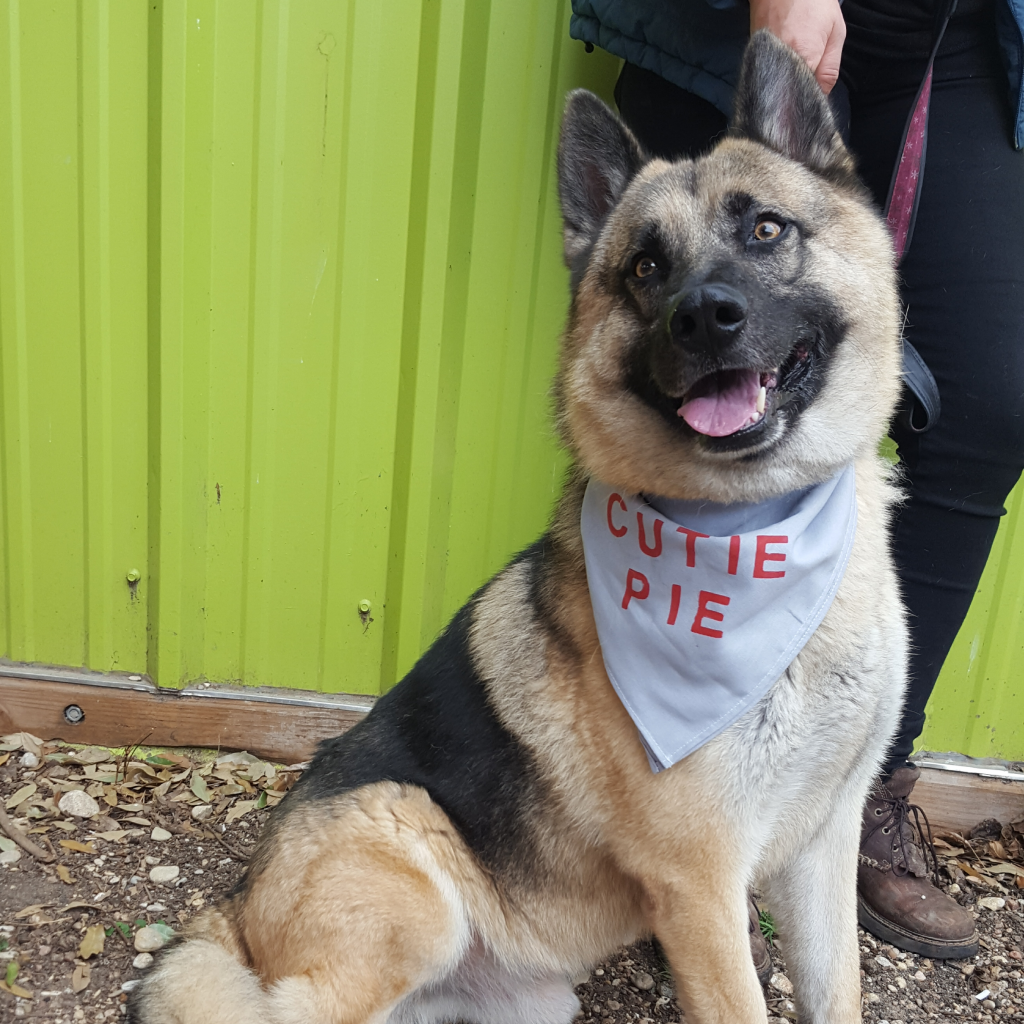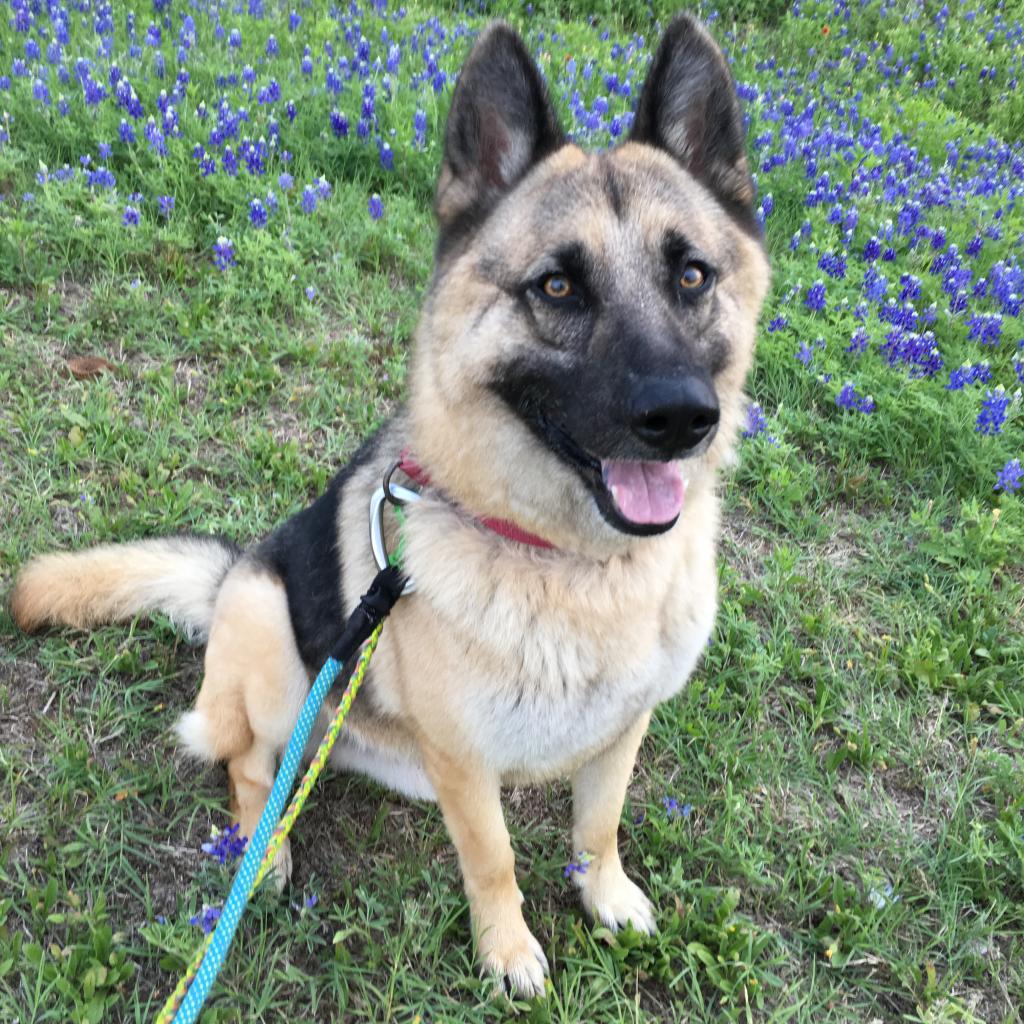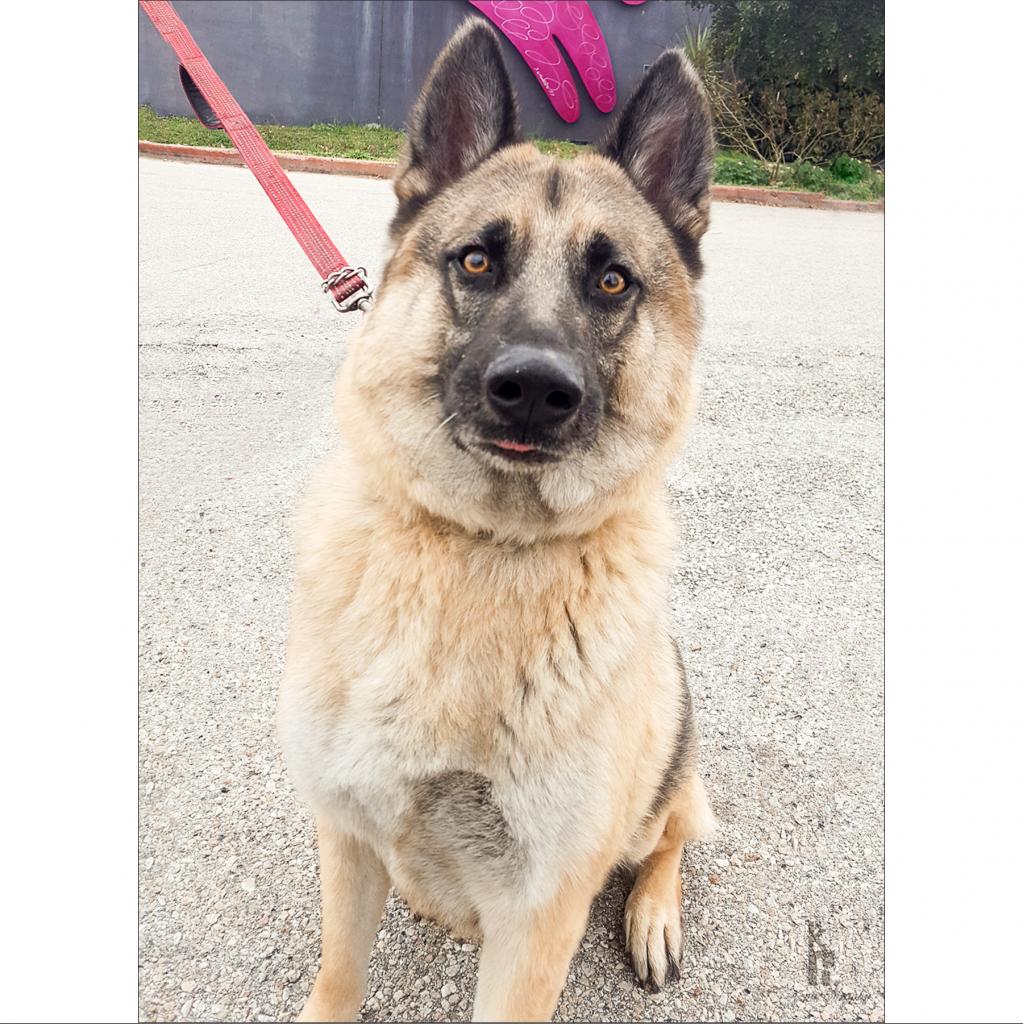 ---
---
Sweet Franklin is a Michael Phelps wannabe! He adores swimming and is fearless in the water. He is also a member of our RuffTail Runners group, where he gets to join our volunteer runners for strolls on the Lady Bird trail. Looking for an all-around good hiking mate? Look no further! His paws were made for walkin', and he will be right by your side for new adventures for the small price of a bowl of ice water.

Franklin seems like a dog who will bond closely with his family; he quietly allows pets and grooming of his gorgeous coat while probably thinking "oh, I'm so lucky to have you, please don't stop". Recently he was invited on a sleepover to a volunteer's home where he was a gentleman; no begging for food, no getting on furniture and no potty accidents. He is very obedient and well-behaved and can sit on command, so we know he has some training in his past.

Frank is learning new things in APA!'s Total Obedience Program (TOP), which is modeled after the AKC's Canine Good Citizen (CGC) test. As a TOP dog, Frank has a personalized training plan and works with a volunteer trainer several times a week to help him learn the skills to become the best dog he can be! Frank is learning skills like down, walking nicely on leash, sitting calmly when approached by strangers or other dogs, staying in a sit or down until told "free," coming when called and "Place", which means he will go to a specific place in your home on command.

Once he successfully completes all the skills on his training plan, Frank will be considered TOP Dog Ready! He is working hard to become a wonderful companion, and as a part of APA's Total Obedience Program you can work with APA staff to continue to build a training relationship with Frank after adoption and master all the TOP dog skills together. Check out a video on APA's CGC program, on which the TOP was based: https://vimeo.com/89434193

Come on down and check out this handsome ball of fluff. It'll be love at first sight!