Rustler
Animal ID:
APA-A-46692
Sex:
M
Looks Like:
Terrier, American Staffordshire
Mix
Current Weight:
70.1 pounds
Date of Birth:
2013-02-12
Age:
4 years, 7 months
Location:
TLAC
Building 3
Kennel 239
Dog Score:
2 - Could potentially lived with a well matched dog friend. Come speak with us to find out more!
Cat Score:
1 - Needs to live in a home without cats
Child Score:
2 - Could potentially live with older children.
Home Alone Score:
3 - Has mixed notes about being left home alone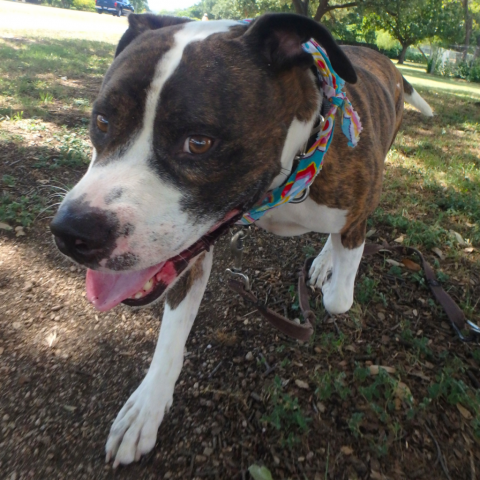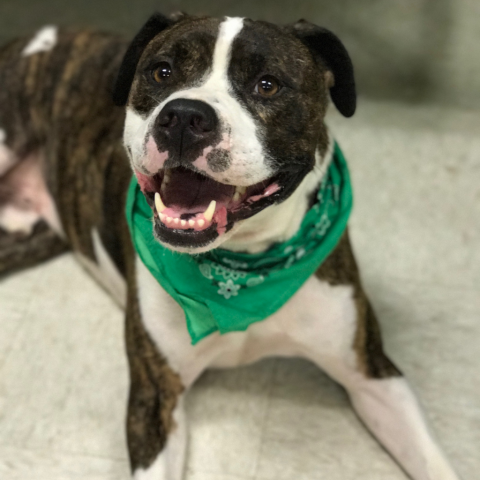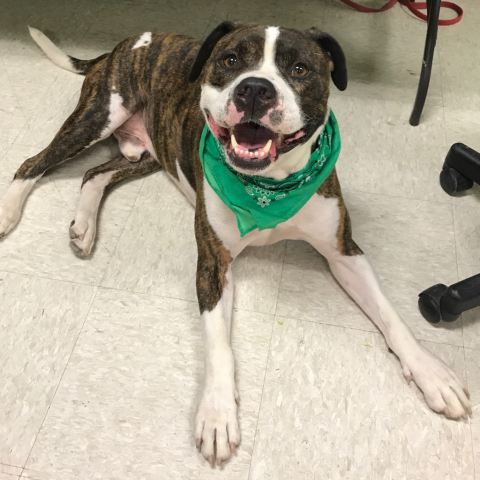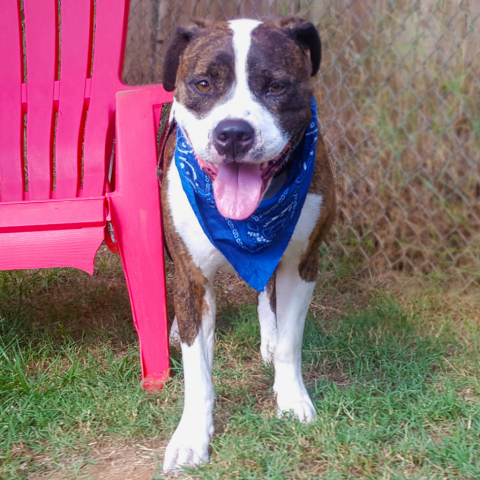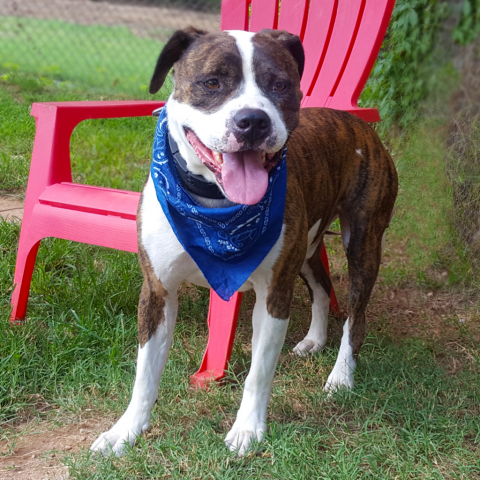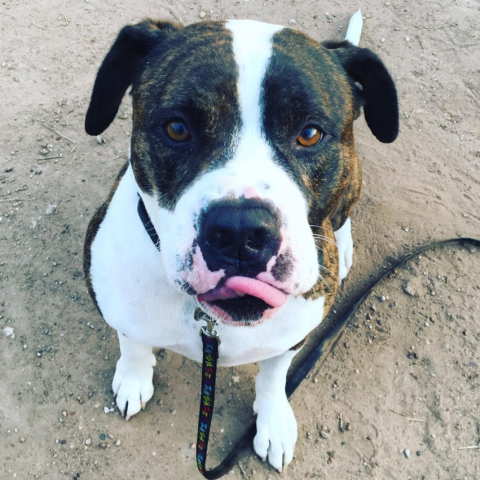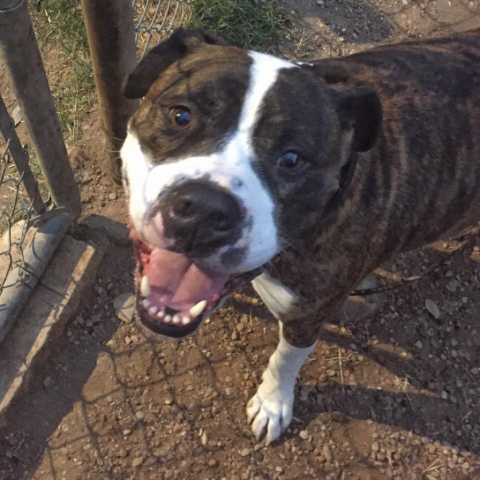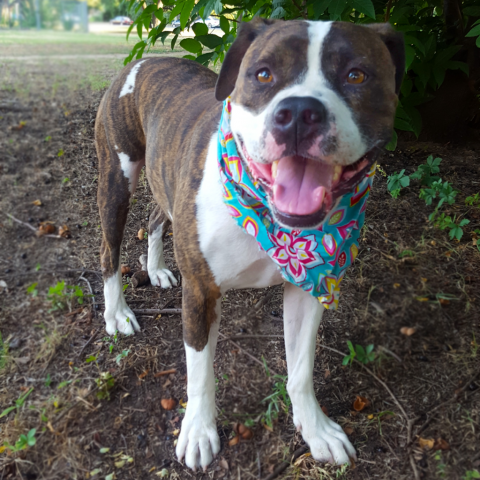 ---
---
We've rustled up a good'un here! Rustler is a handsome, healthy young adult who would love to settle in with a family. This fun dog will put a smile on everyone's face.

Rustler has previously lived in a home, so he knows his way around the house. He's good with basic commands and is anxious to learn more. He's fantastic on a leash - he loves to go for walks, and he doesn't get distracted by other people or dogs, as he keeps his focus on his walking partner.

Rustler has a medium energy level, and once he's back at home he takes life a little slower. He's very affectionate, and loves to be with his favorite people. He's got an ever-present bounce in his step that reflects his sunny outlook, and wants to be everyone's friend.

Because he's previously lived with a family, Rustler is not particularly enamored with shelter life, and he'd love a chance to make a great impression on you! Don't forget that when you adopt from APA!, you're helping two dogs - the one you're welcoming into your home, and the one who will be able to join our program.