Papaya
Animal ID:
APA-A-46848
Adoption Fee:
$0.00
Sex:
F
Looks Like:
Terrier, Pit Bull
Mix
Current Weight:
67 pounds
Date of Birth:
2013-02-10
Age:
5 years, 4 months
Other Info:
TOP Dog Trainee
Location:
TLAC
Building 1
Kennel 116
Dog Score:
2 - Could potentially live with a well matched dog friend. Come speak with us to find out more!
Cat Score:
U - No Information Yet
Child Score:
2 - Could potentially live with older children.
Home Alone Score:
5 - Has been left home alone successfully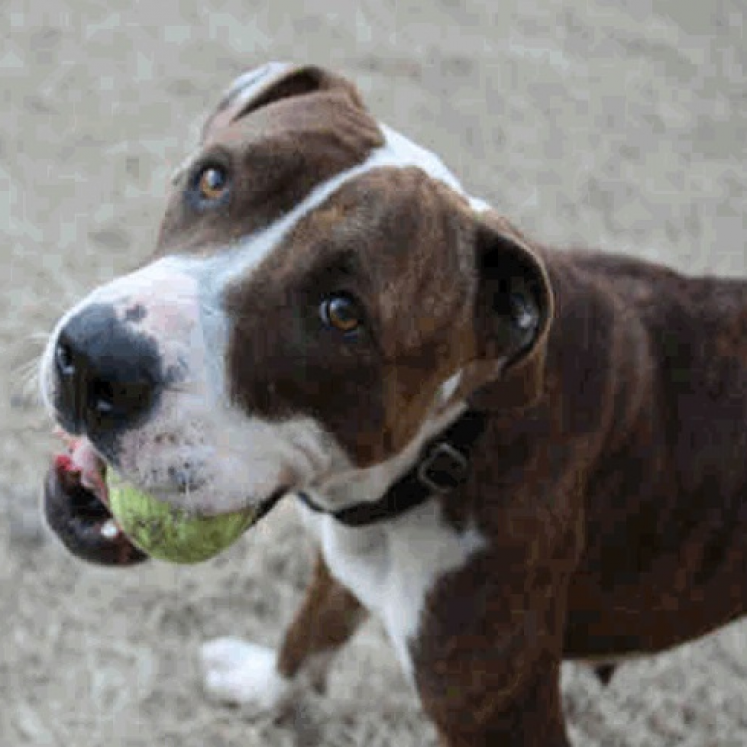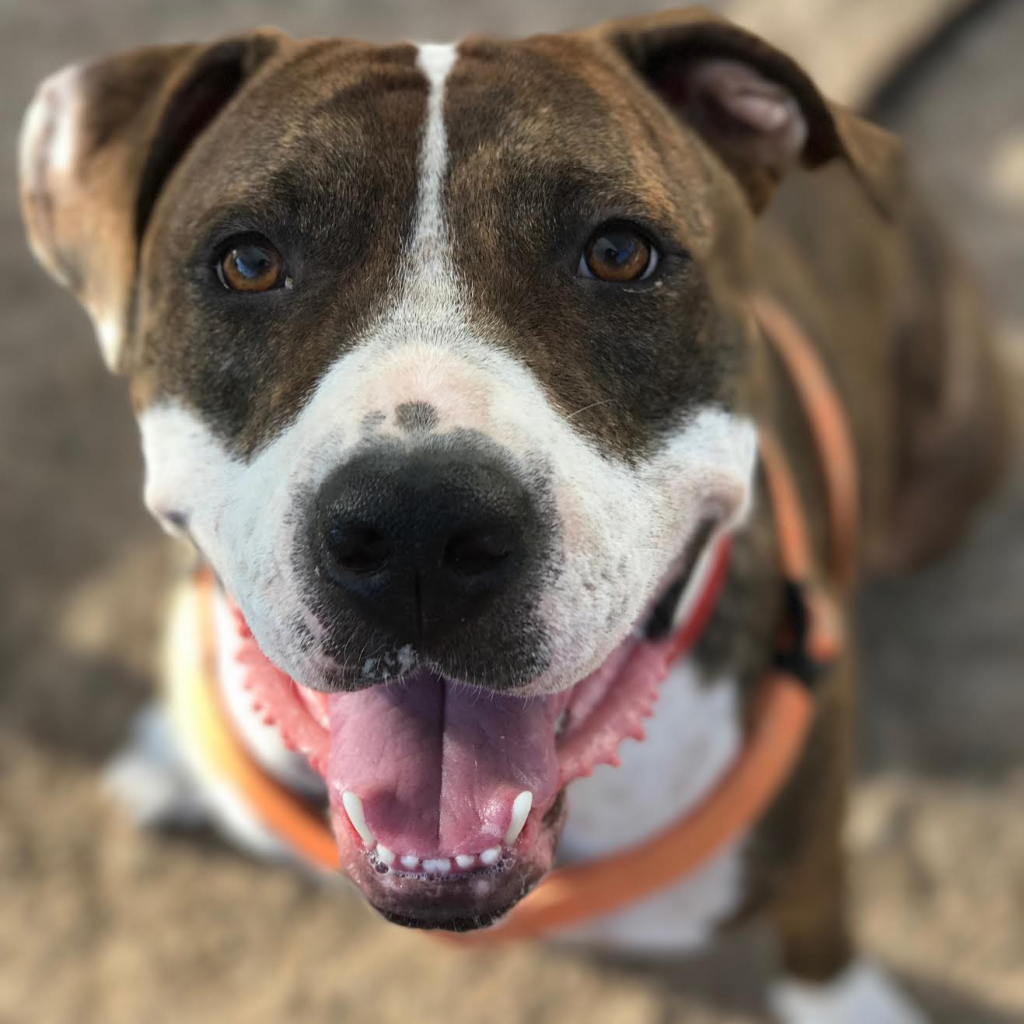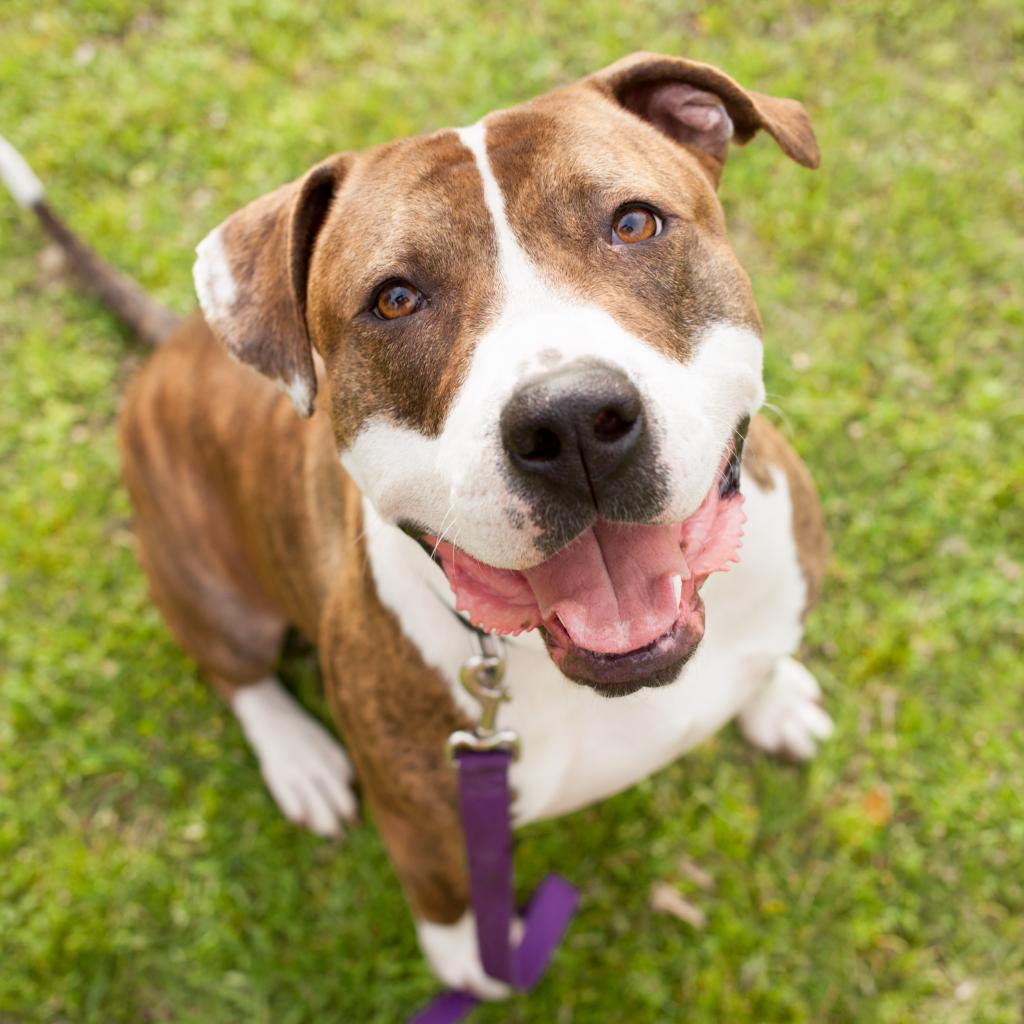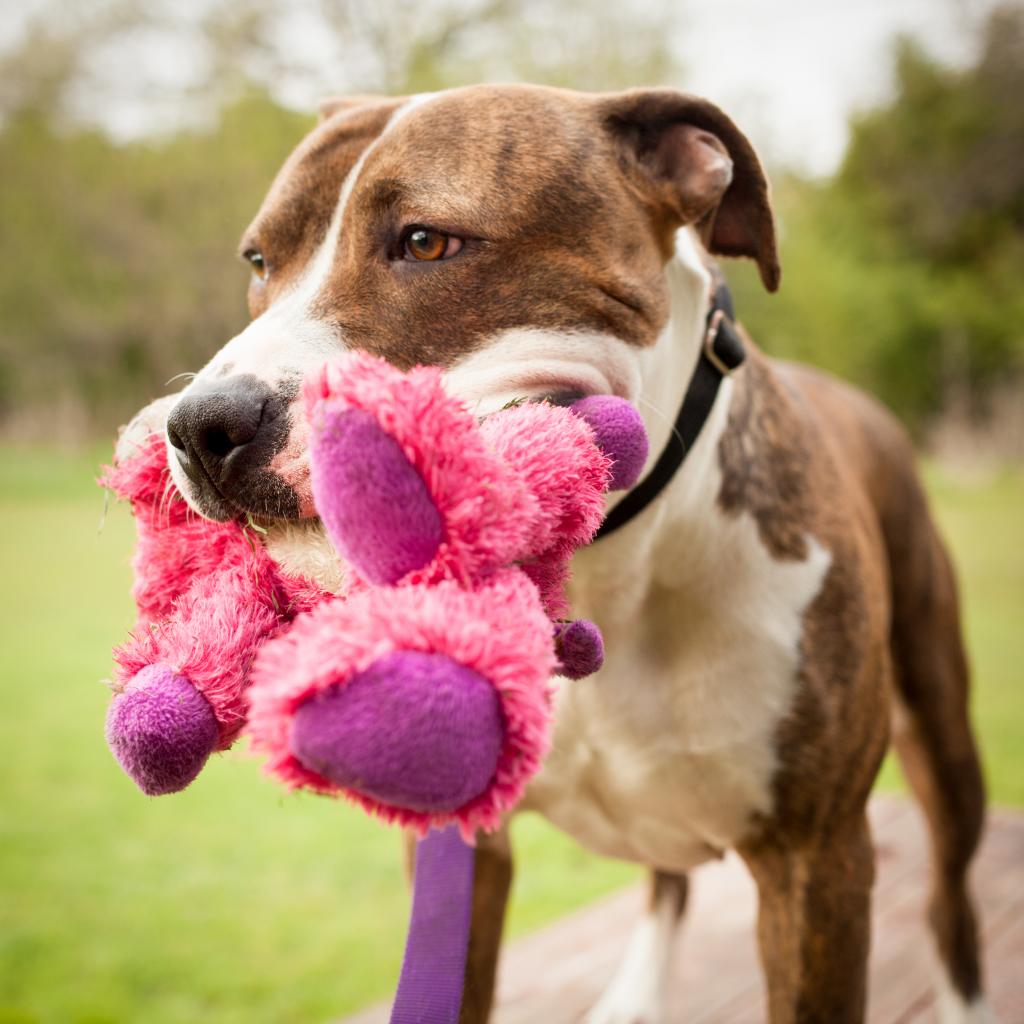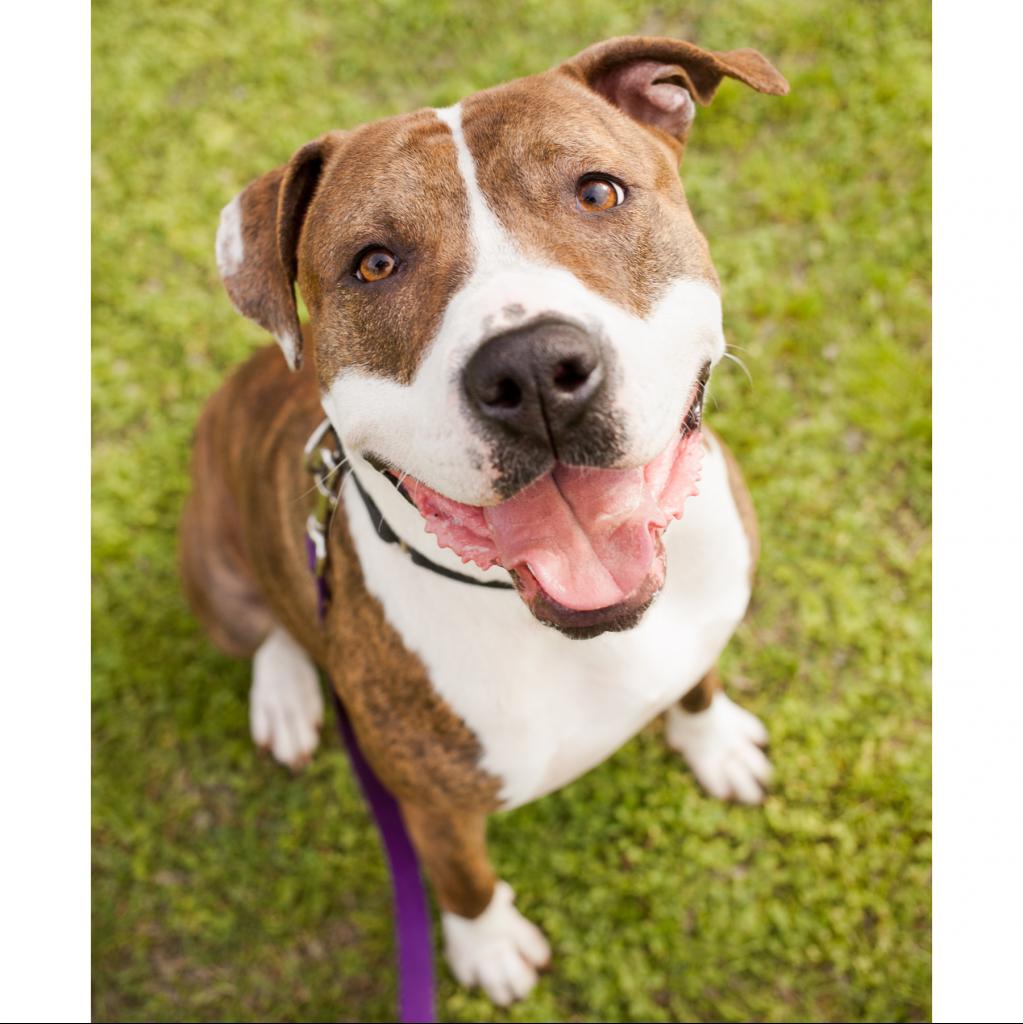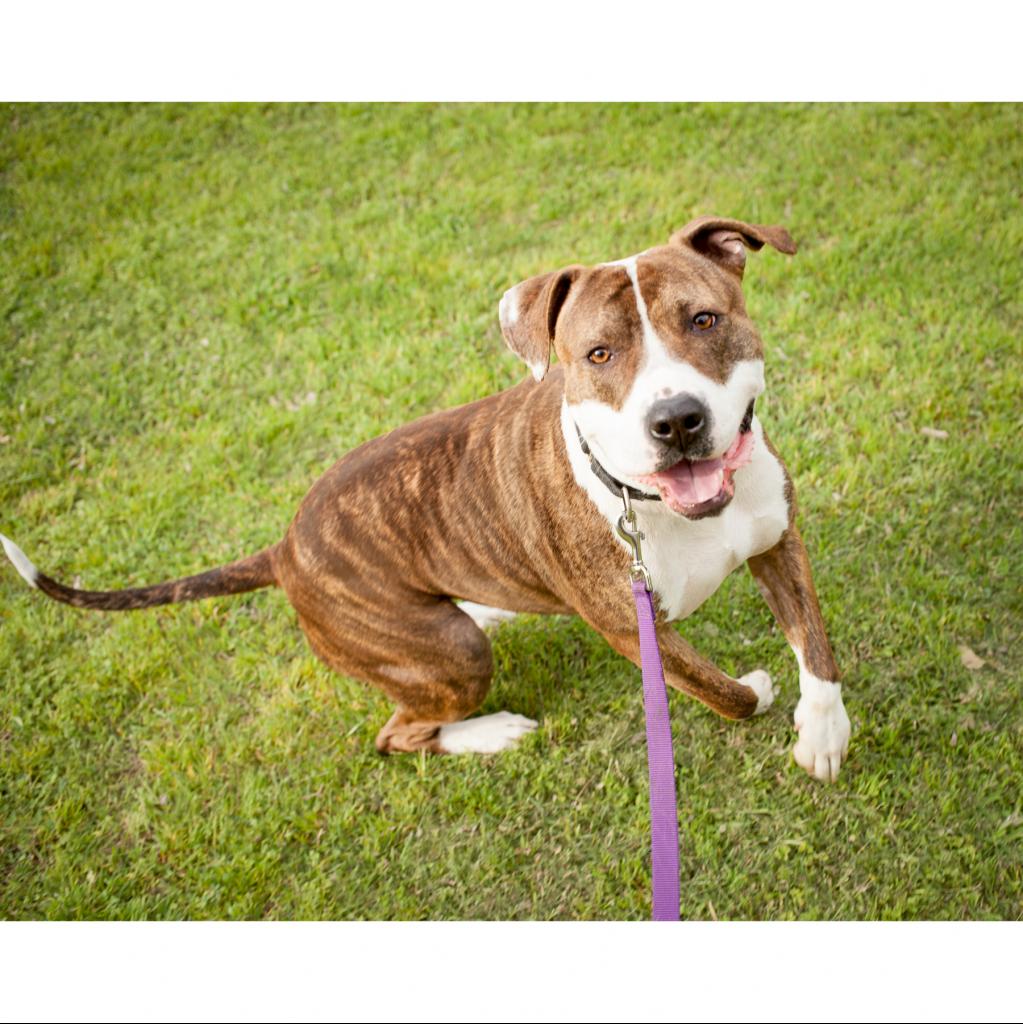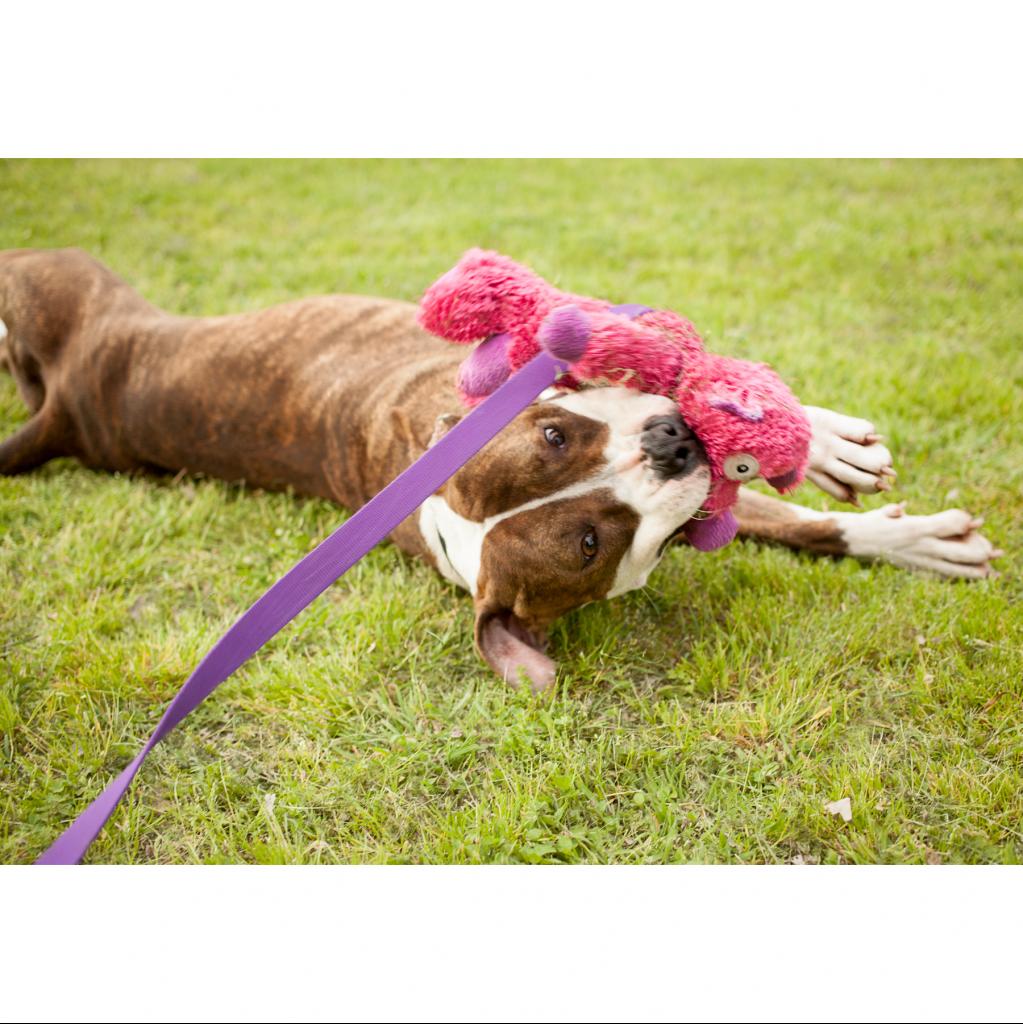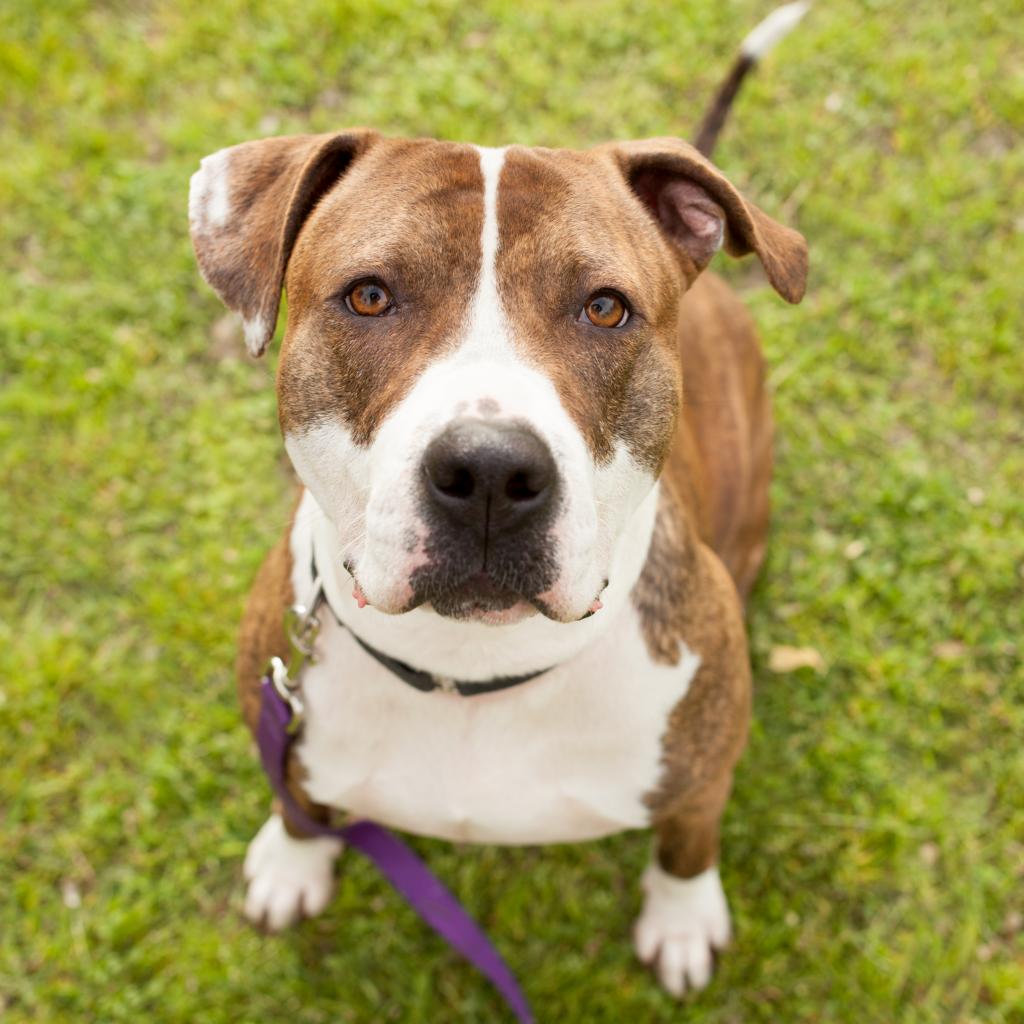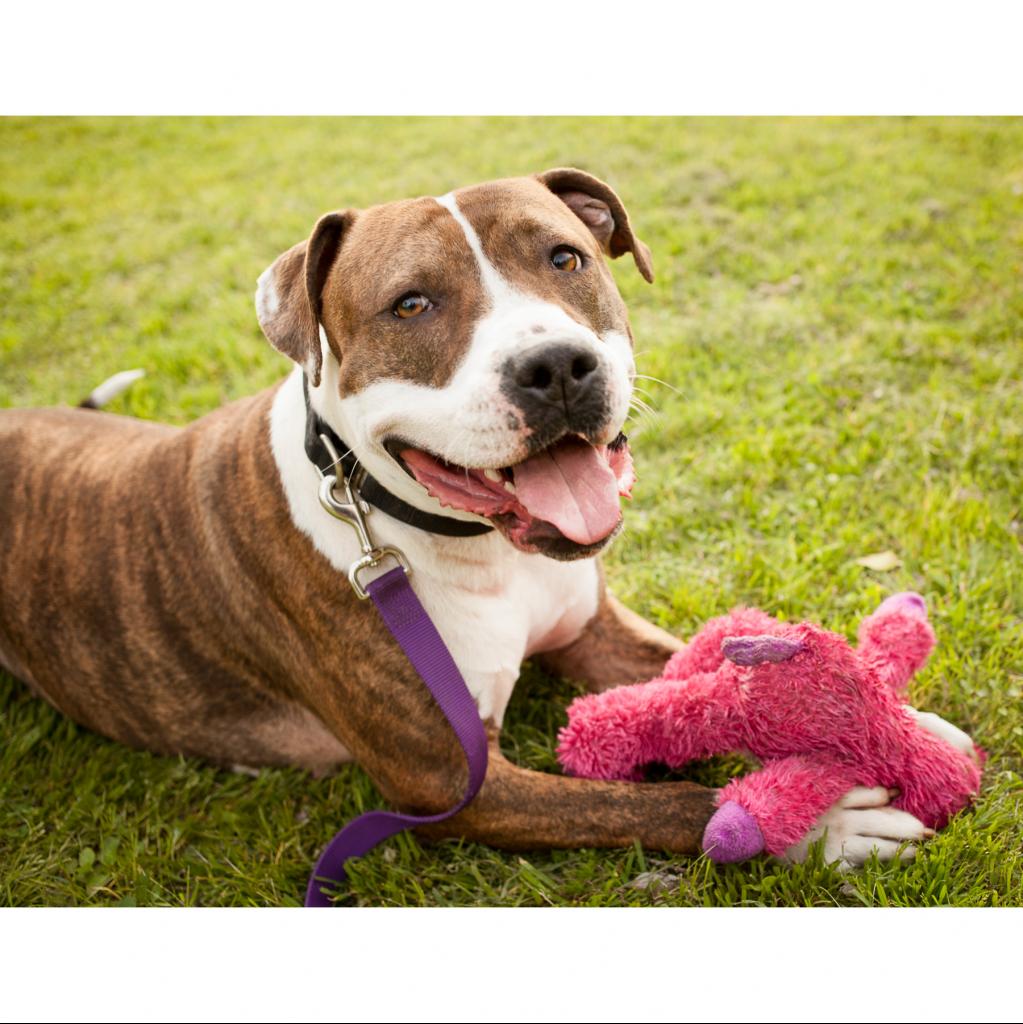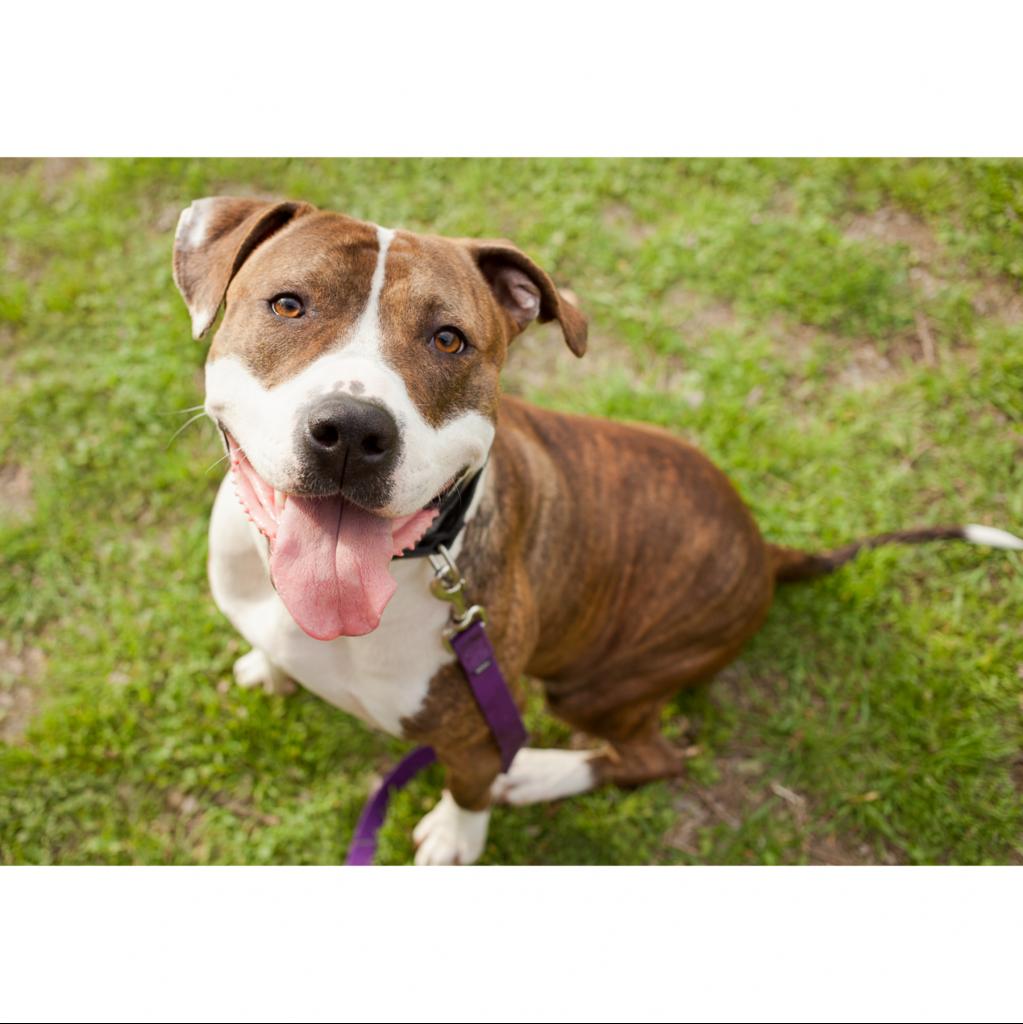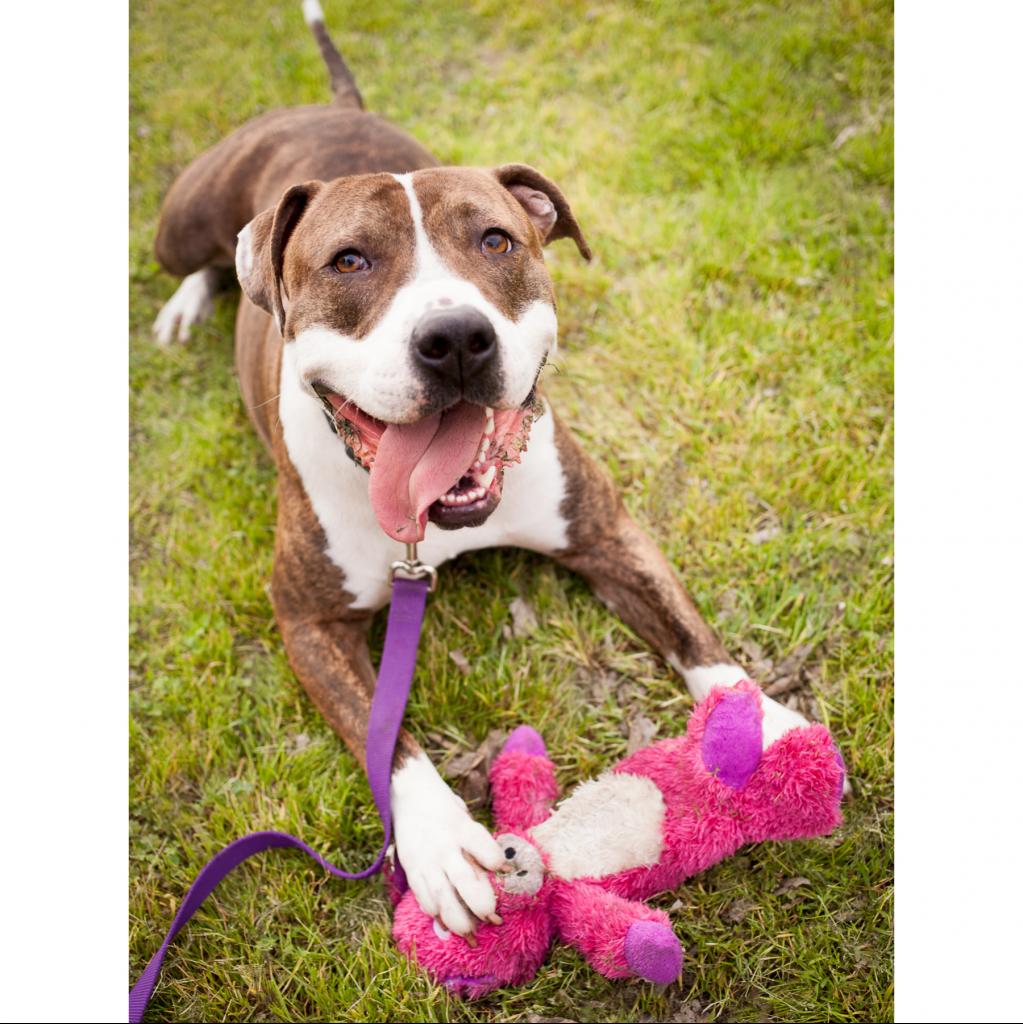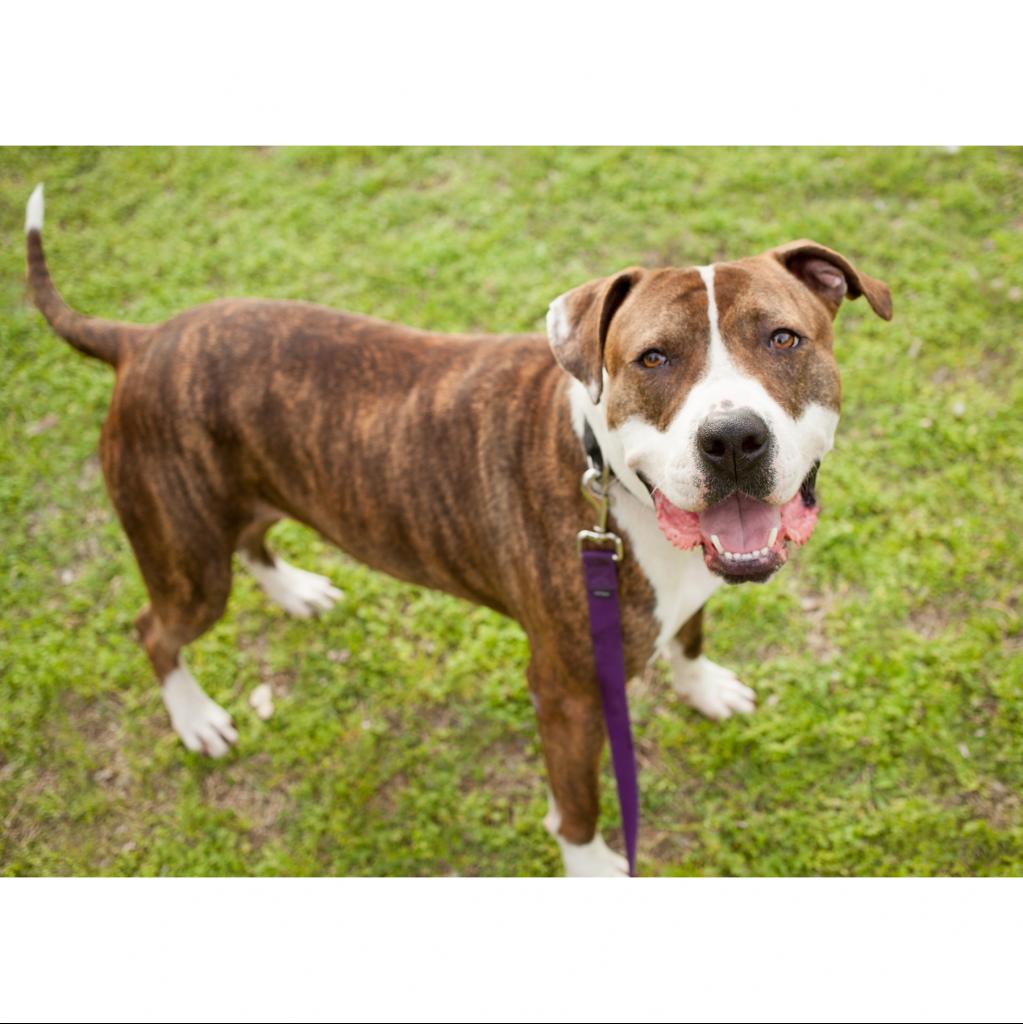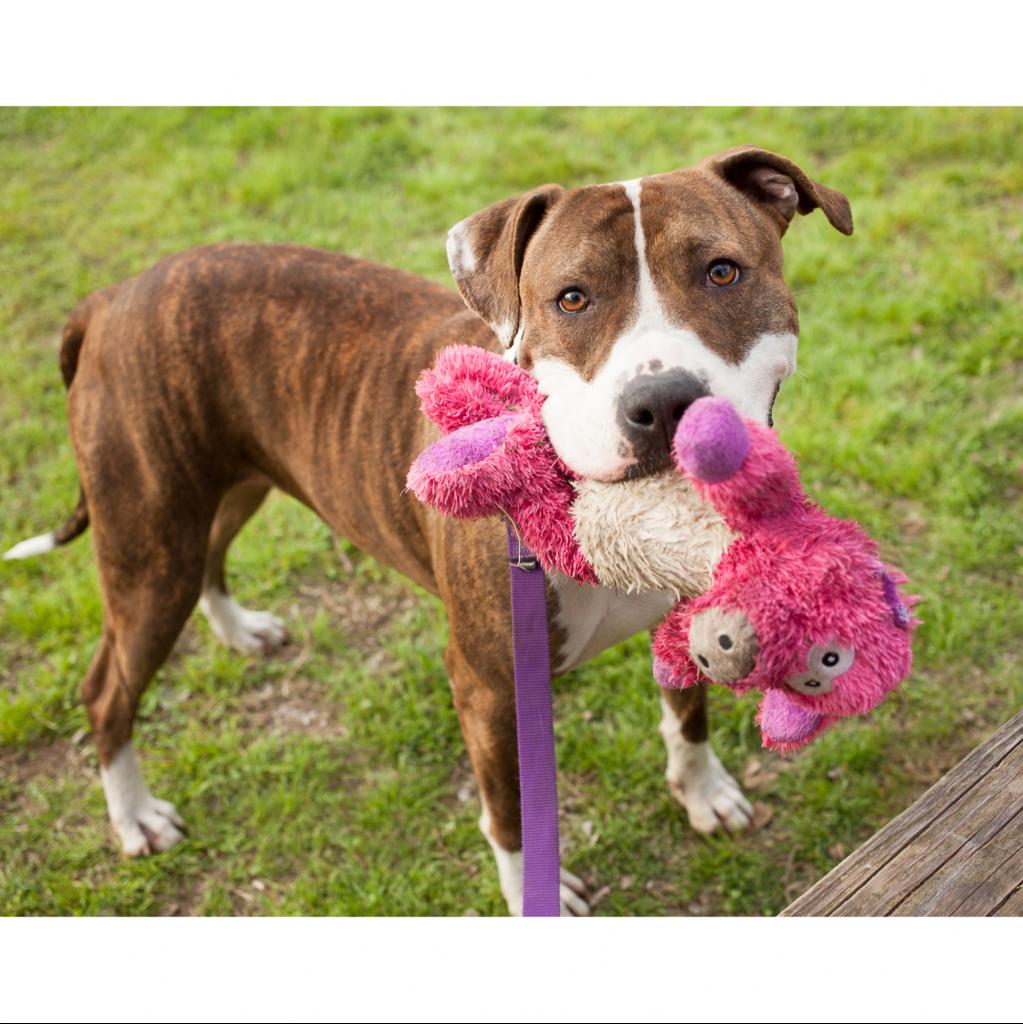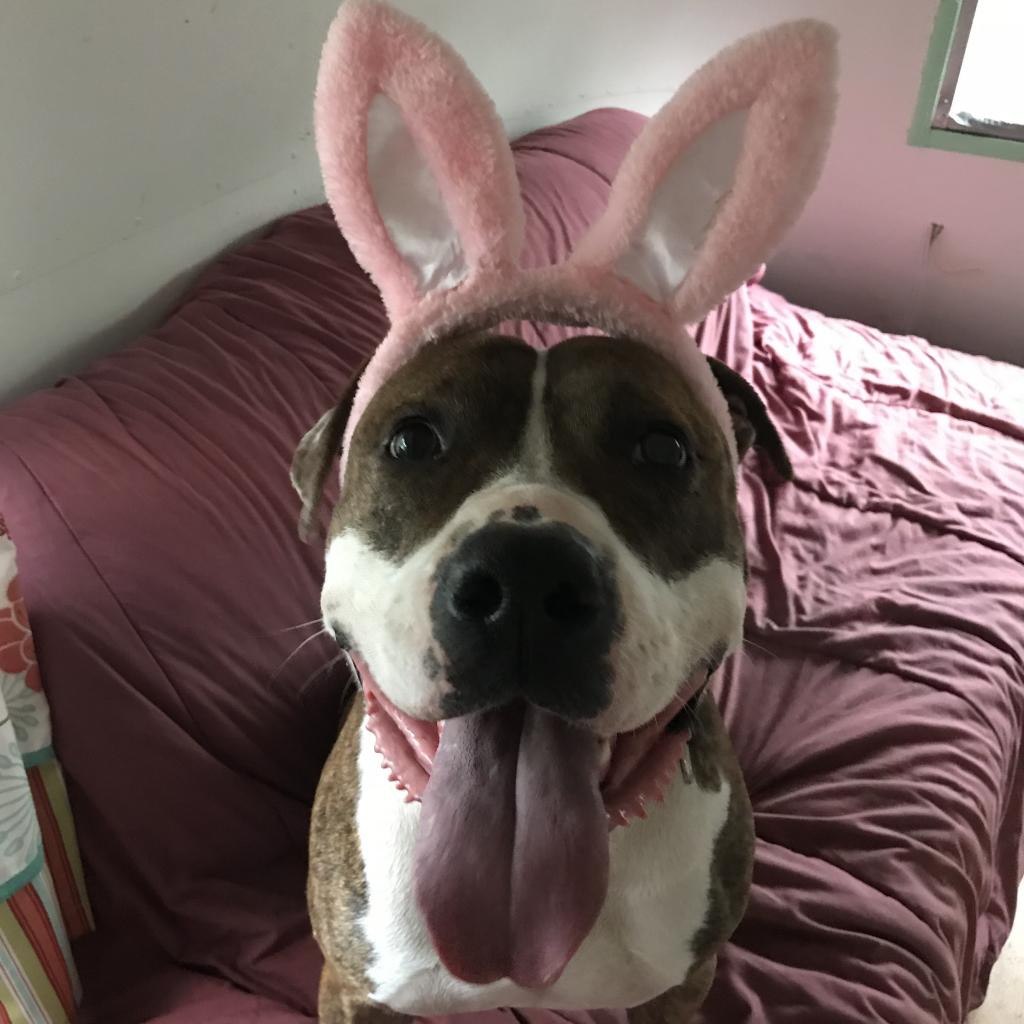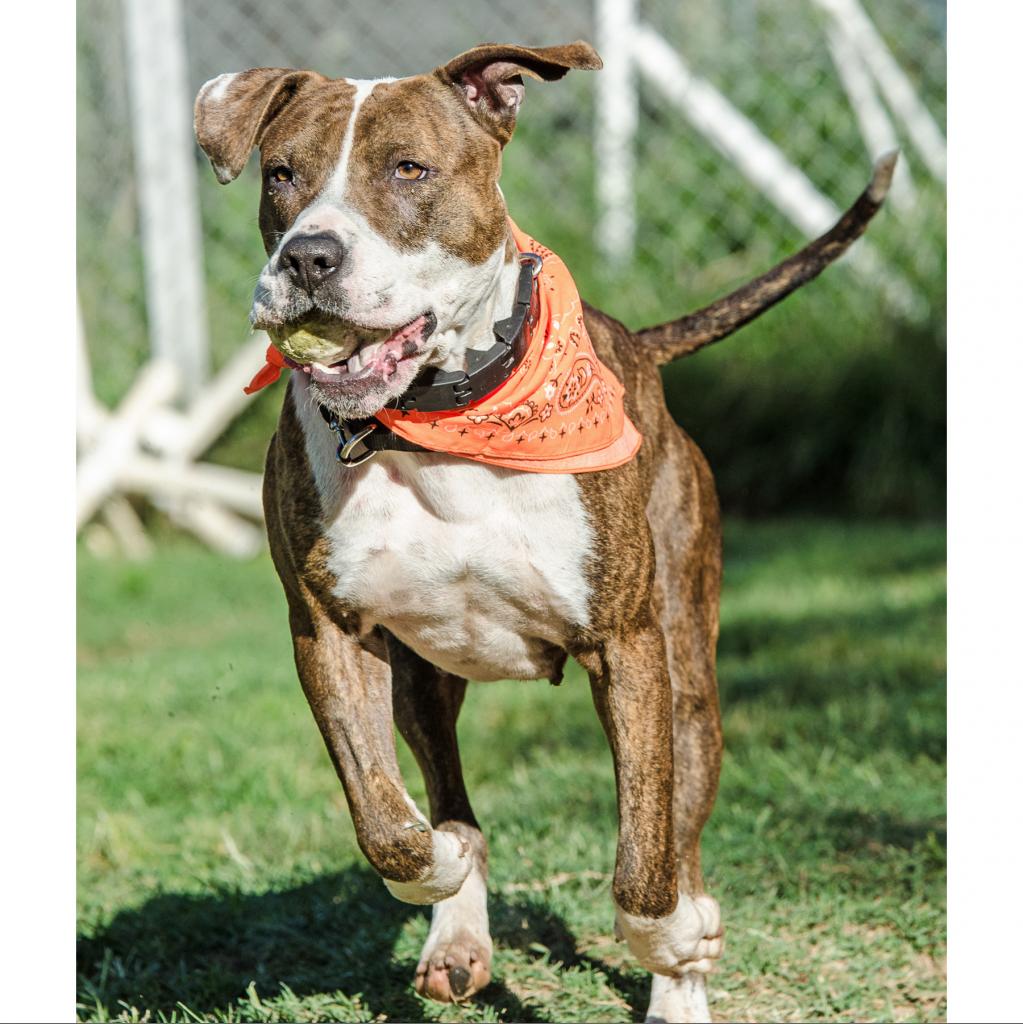 ---
---
Who else loves a nice sweet papaya? We've got a healthy, ripe one here at APA! Papaya is ready and willing to go to her new home.

Papaya is a fun, independent, active dog who will want to stay busy with her new family. She'll be a great exercise partner for everyone. She likes to stay on the go and will enjoy going for daily walks. She also loves to romp around the yard chasing tennis balls. Papaya is also a treat-motivated dog who learns quickly. She's currently approaching TOP dog status in APA's training program, and she'd love some ongoing work with her new family!
We've also noticed that Papaya is not at all needy. Once she's burned a few calories she'll enjoy some affection and petting, but she definitely likes to get her exercise in first. We love her independent spirit and playful attitude!
Papaya enjoys learning new things and is in the Total Obedience Program. The Total Obedience Program (TOP) is modelled after the AKC's Canine Good Citizen (CGC) test. As a TOP dog, Papaya has a personalized training plan and works with a volunteer trainer several times a week to help her learn the skills to become the best dog she can be! She is learning skills like sit and down, walking nicely on leash, sitting calmly when approached by strangers or other dogs, staying in a sit or down until told "free," and coming when called.

Once Papaya successfully completes all the skills on her training plan she will be considered TOP Dog Ready! Papaya is working hard to become a wonderful pet and as a part of APA's Total Obedience Program you can work with APA staff to continue to build a training relationship with Papaya after adoption and master all the TOP dog skills together. Check out a video on APA's CGC program, on which the TOP was based: https://vimeo.com/89434193

For a family who is looking for an enthusiastic, athletic companion, Papaya could make a great addition to your home. And remember that when you adopt you'll also help us free up space so that another dog can join us at APA!