Olympia
Animal ID:
APA-A-46924
Adoption Fee:
$25.00
Sex:
F
Looks Like:
Terrier, Pit Bull
Current Weight:
85.4 pounds
Date of Birth:
2013-07-26
Age:
5 years, 6 months
Other Info:
TOP Dog Ready
Location:
TLAC
Building 1
Kennel 120
Dog Score:
2 - Could potentially live with a well matched dog friend. Come speak with us to find out more!
Cat Score:
2 - There's potential. Let's talk about how to slowly integrate dogs and cats!
Child Score:
2 - Could potentially live with older children.
Home Alone Score:
5 - Has been left home alone successfully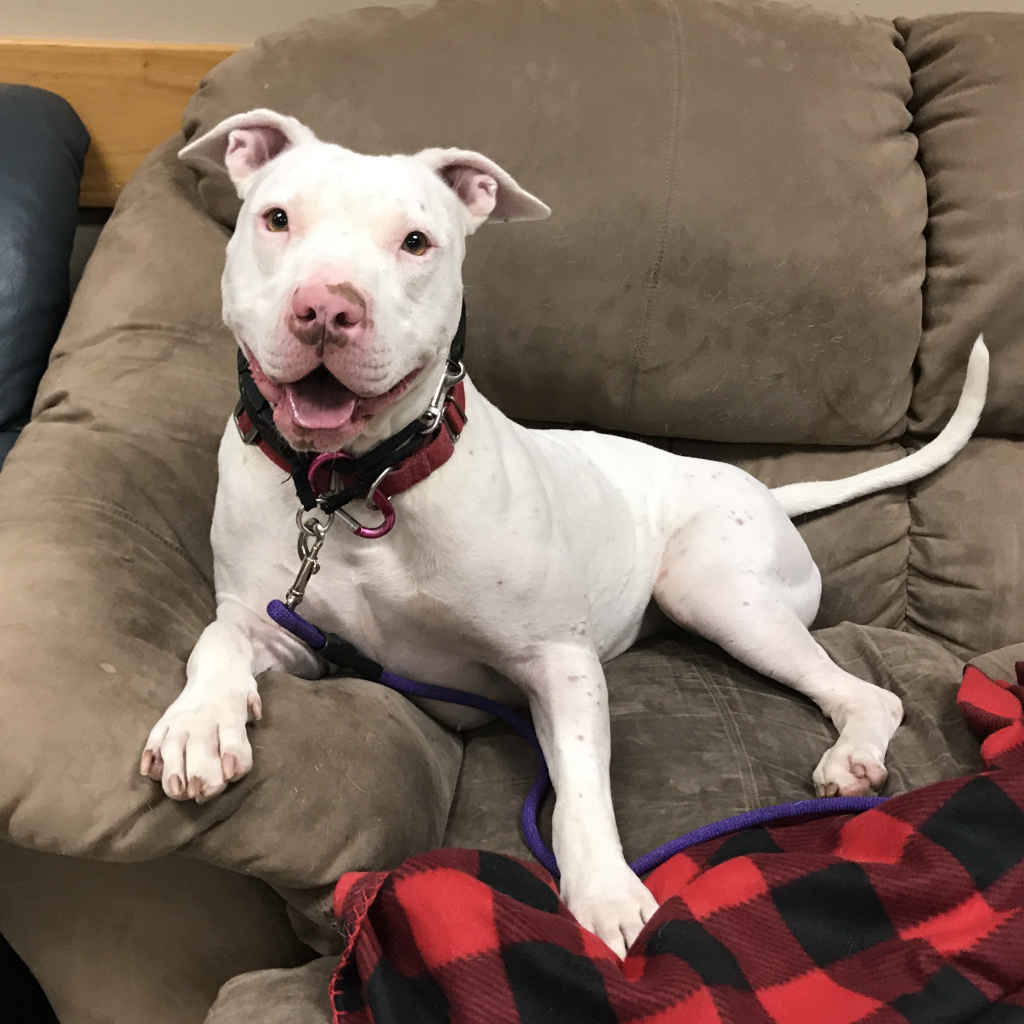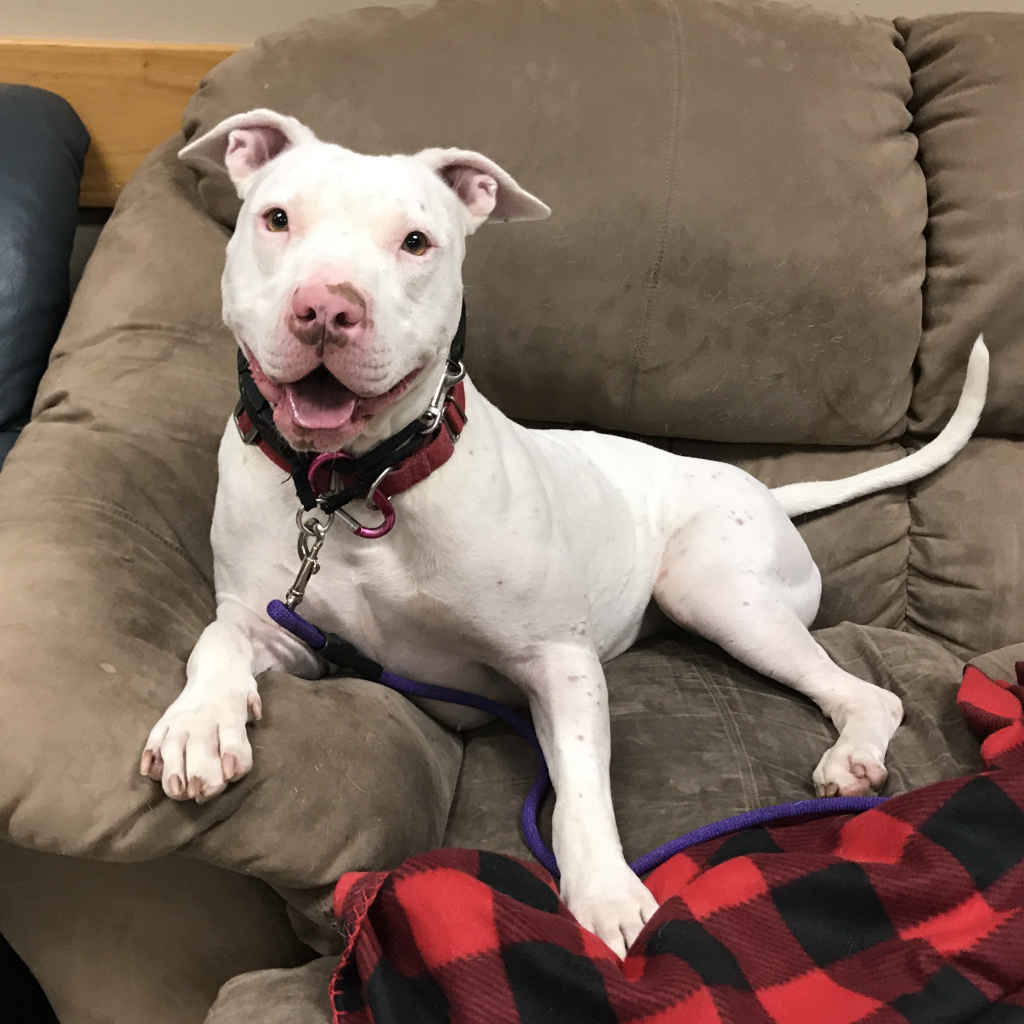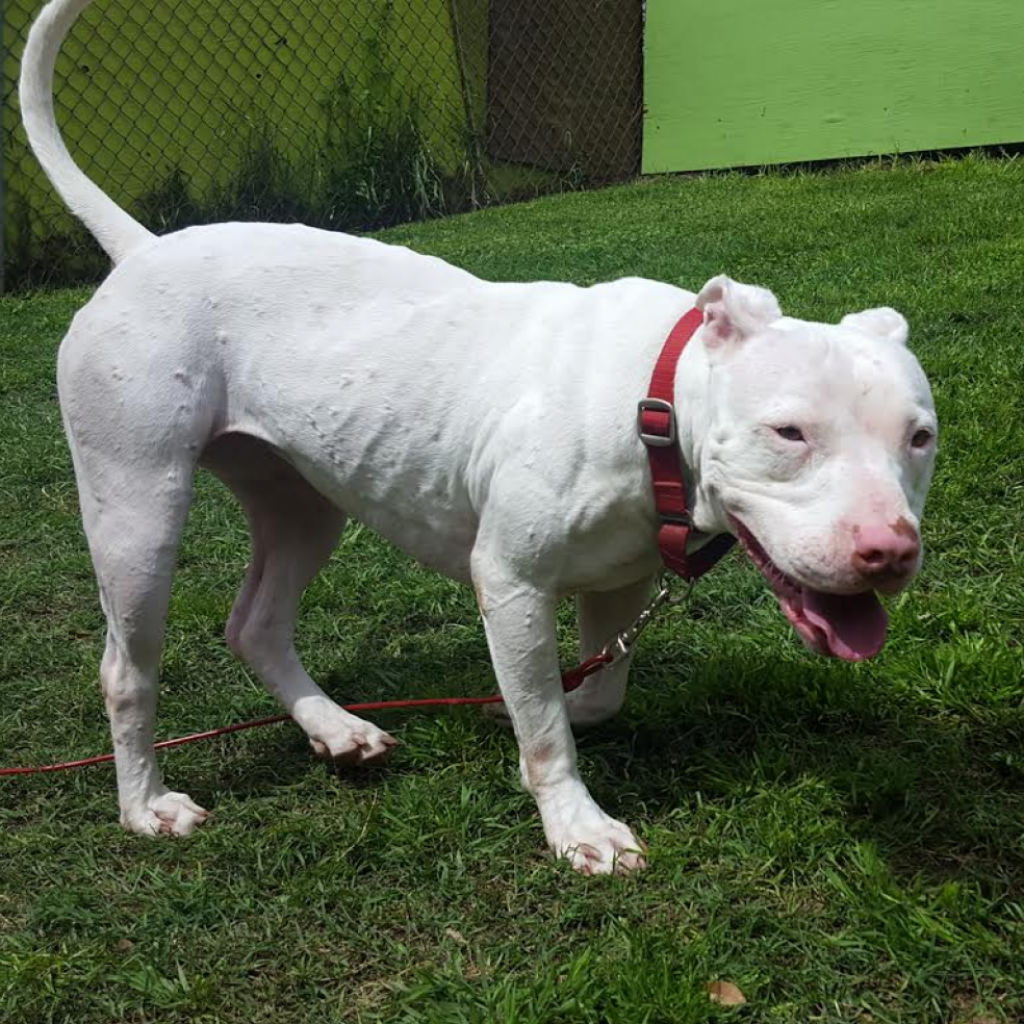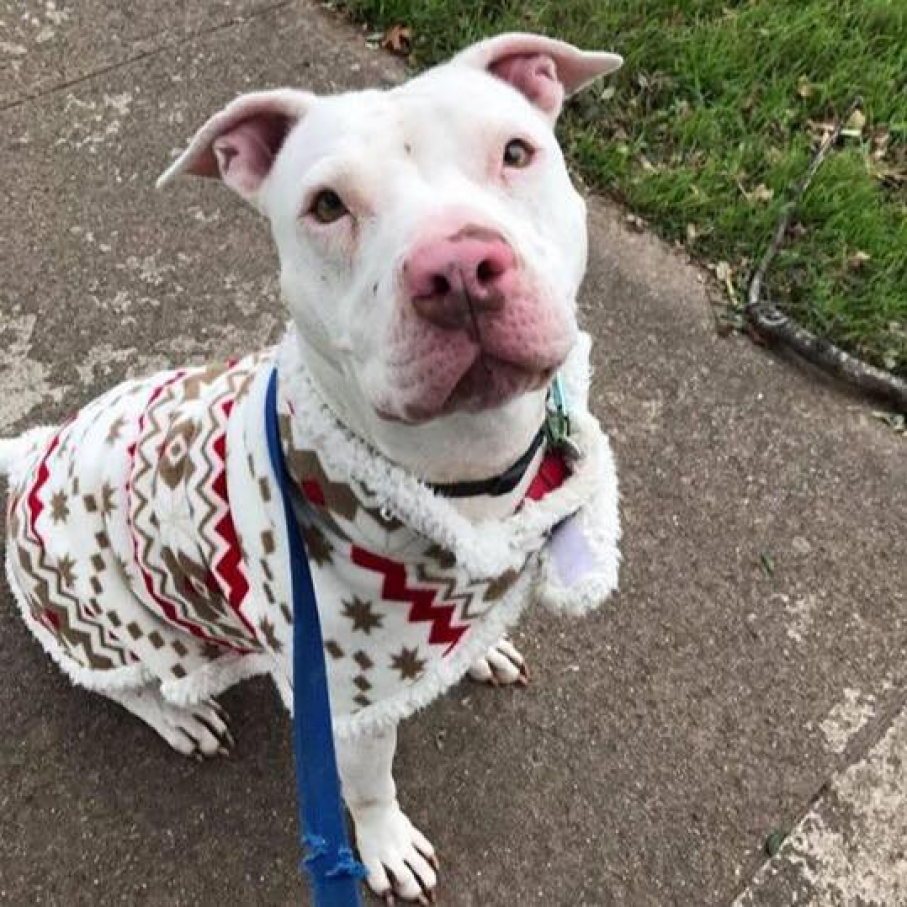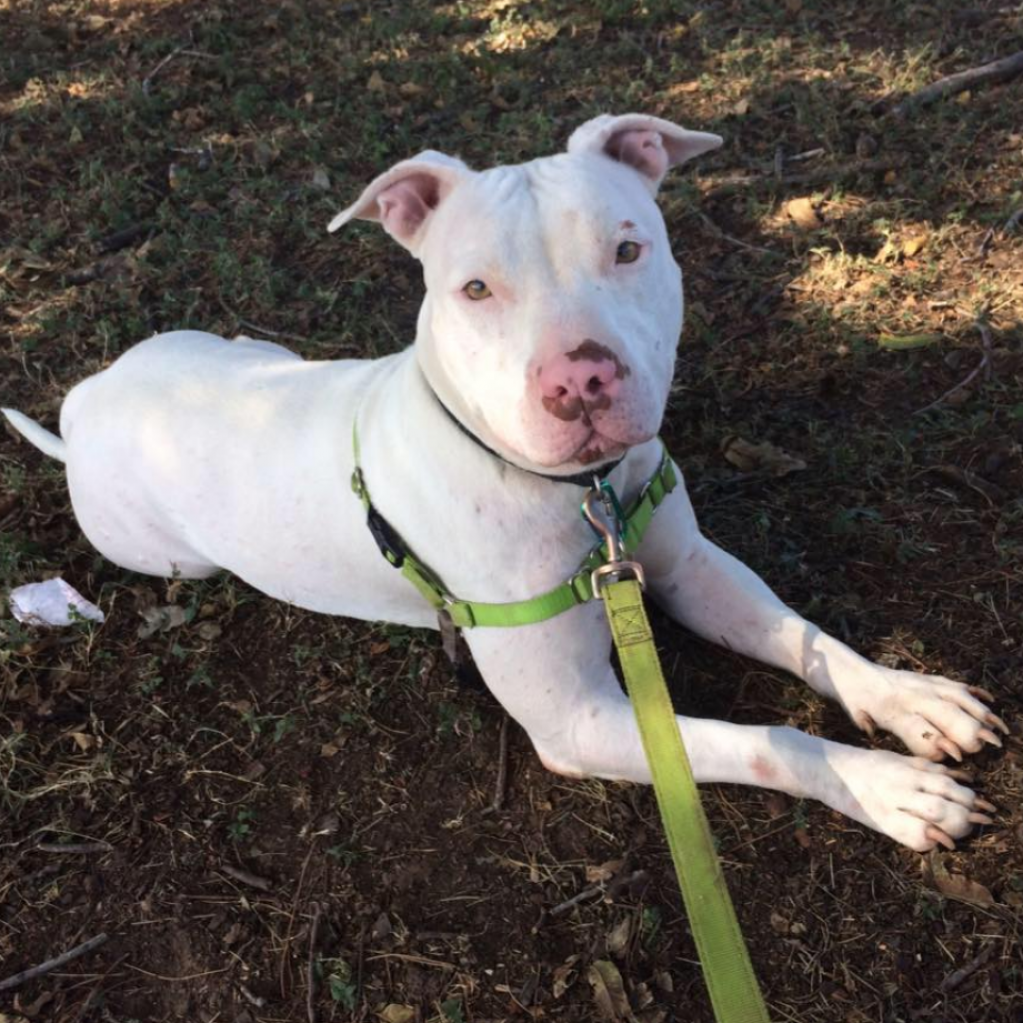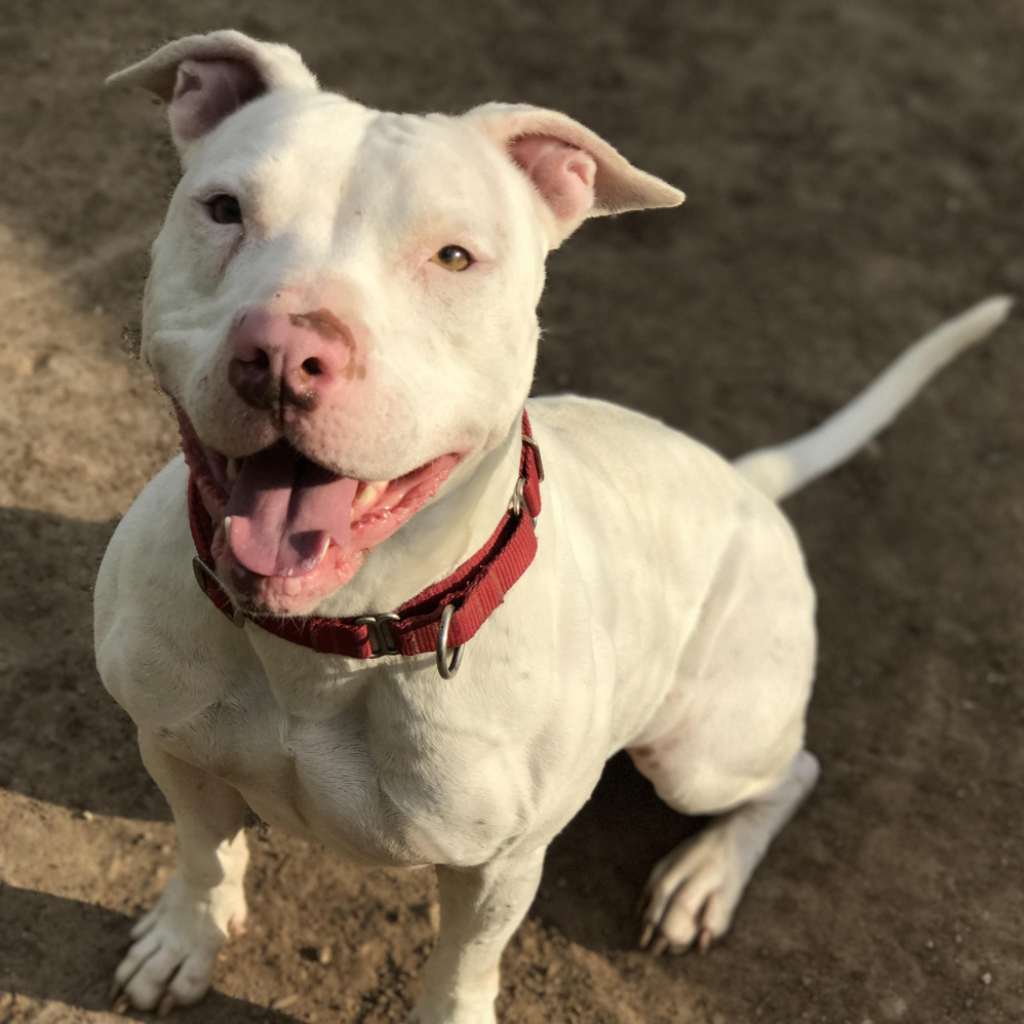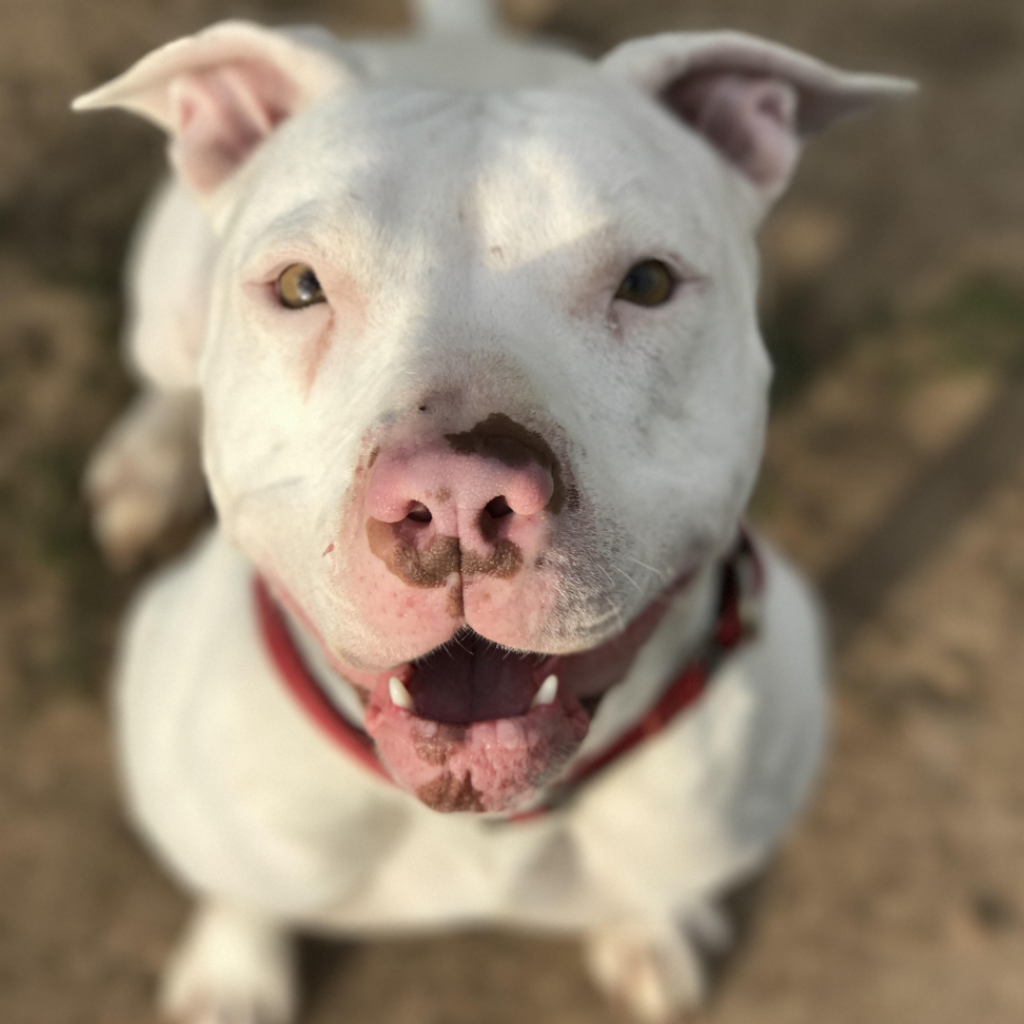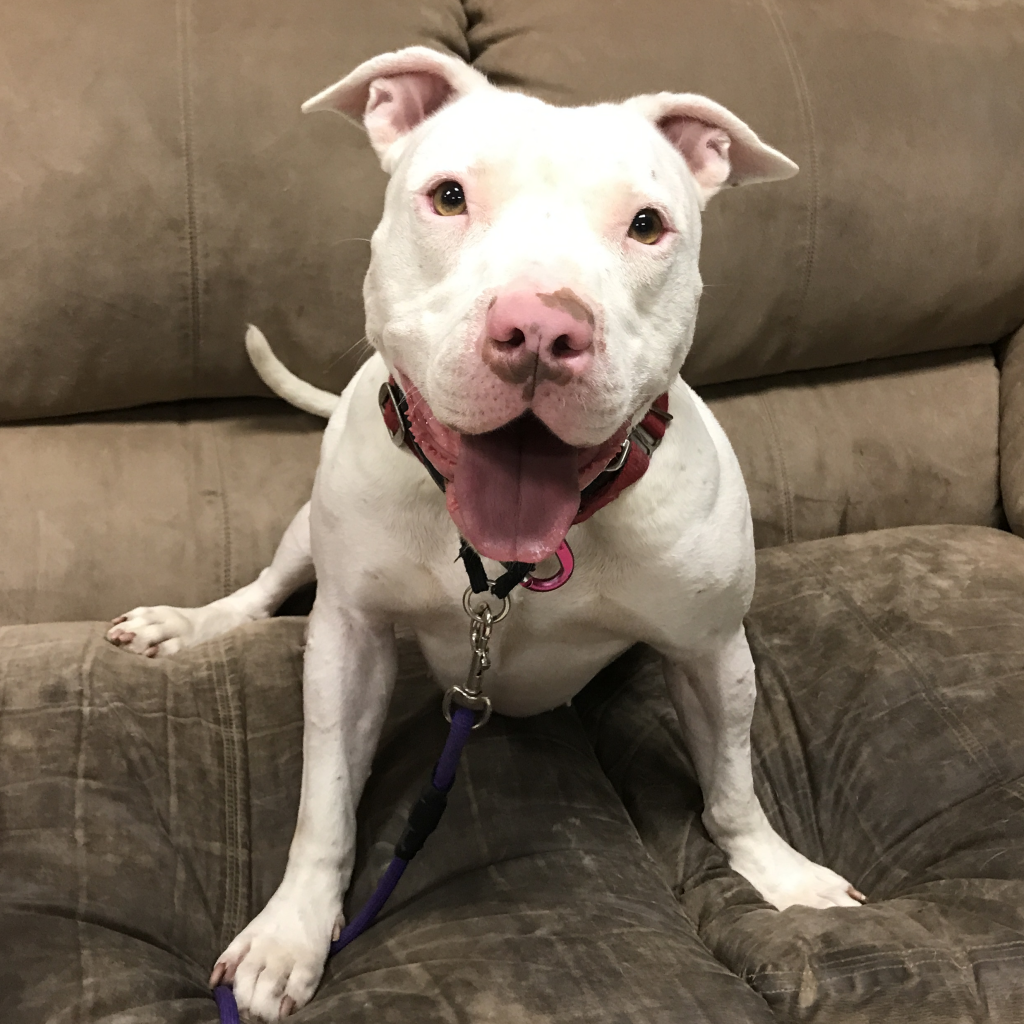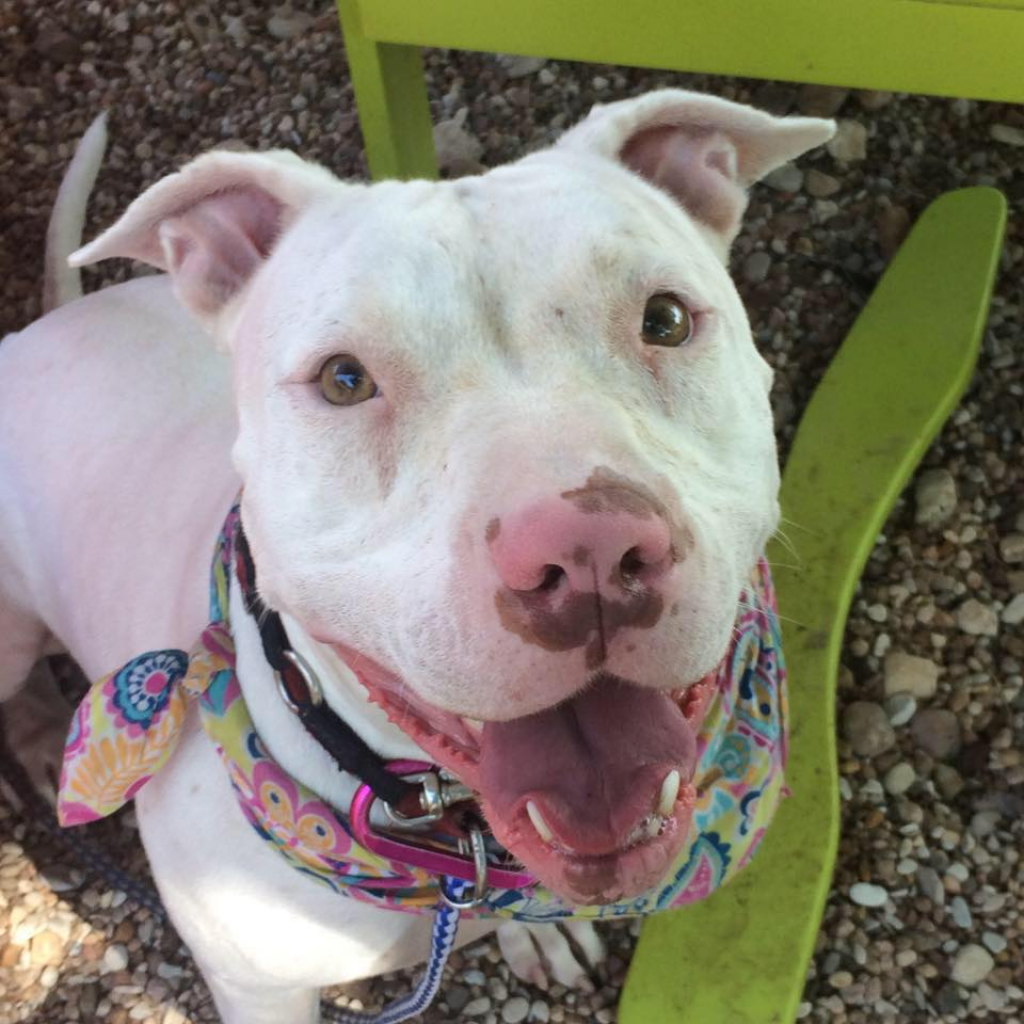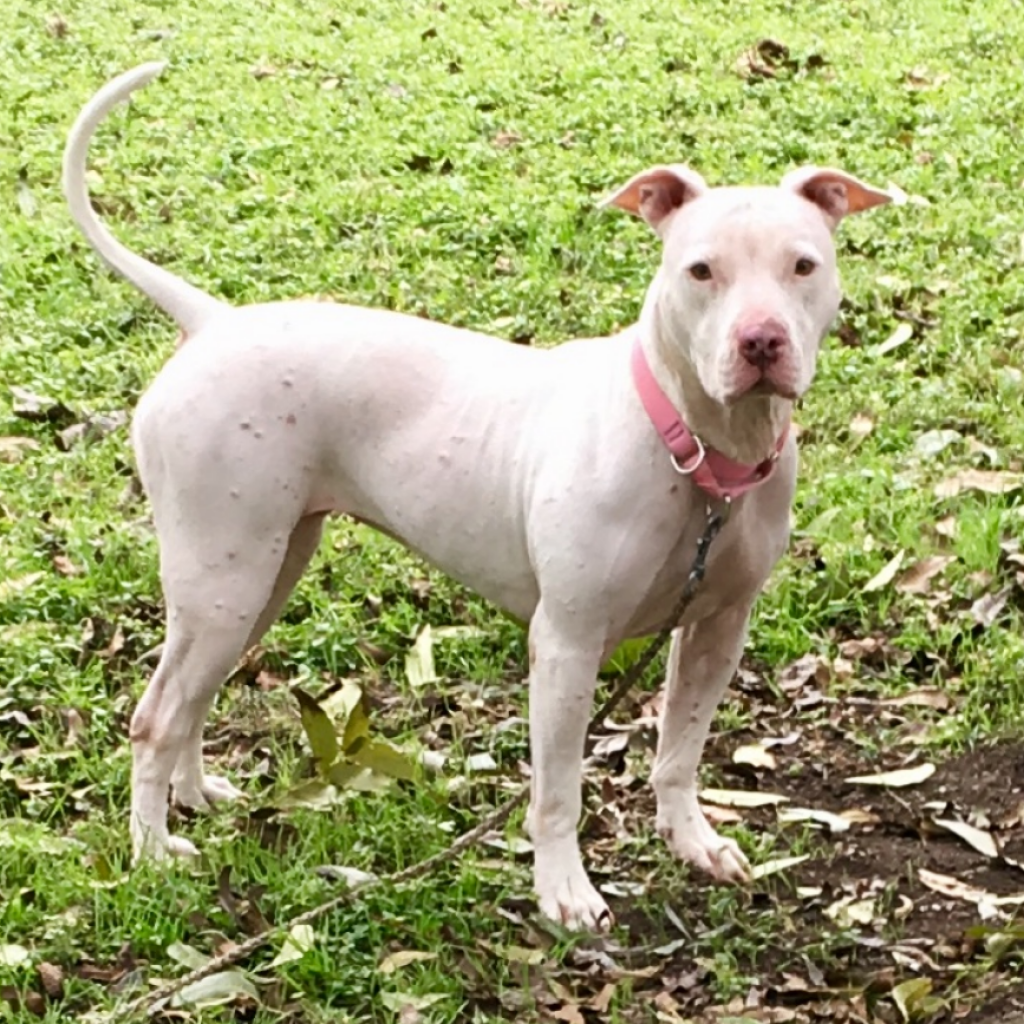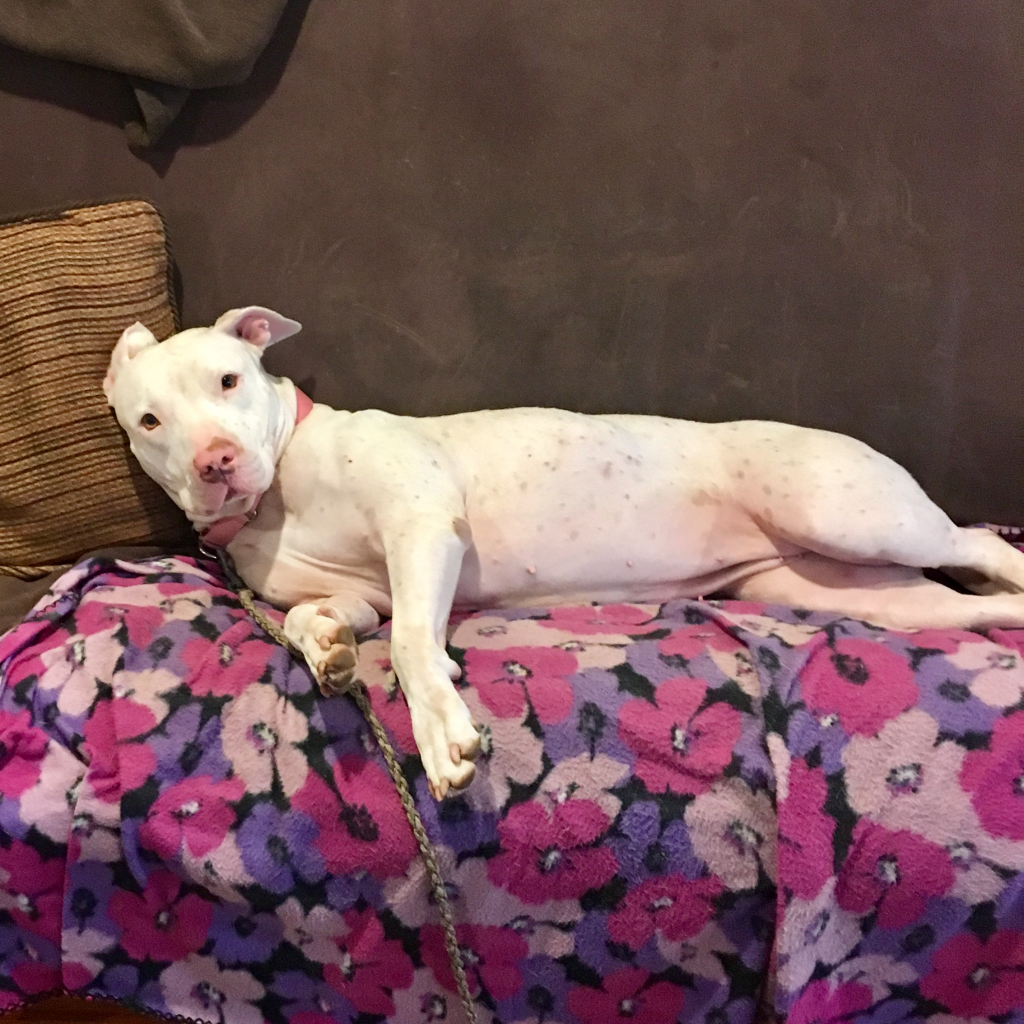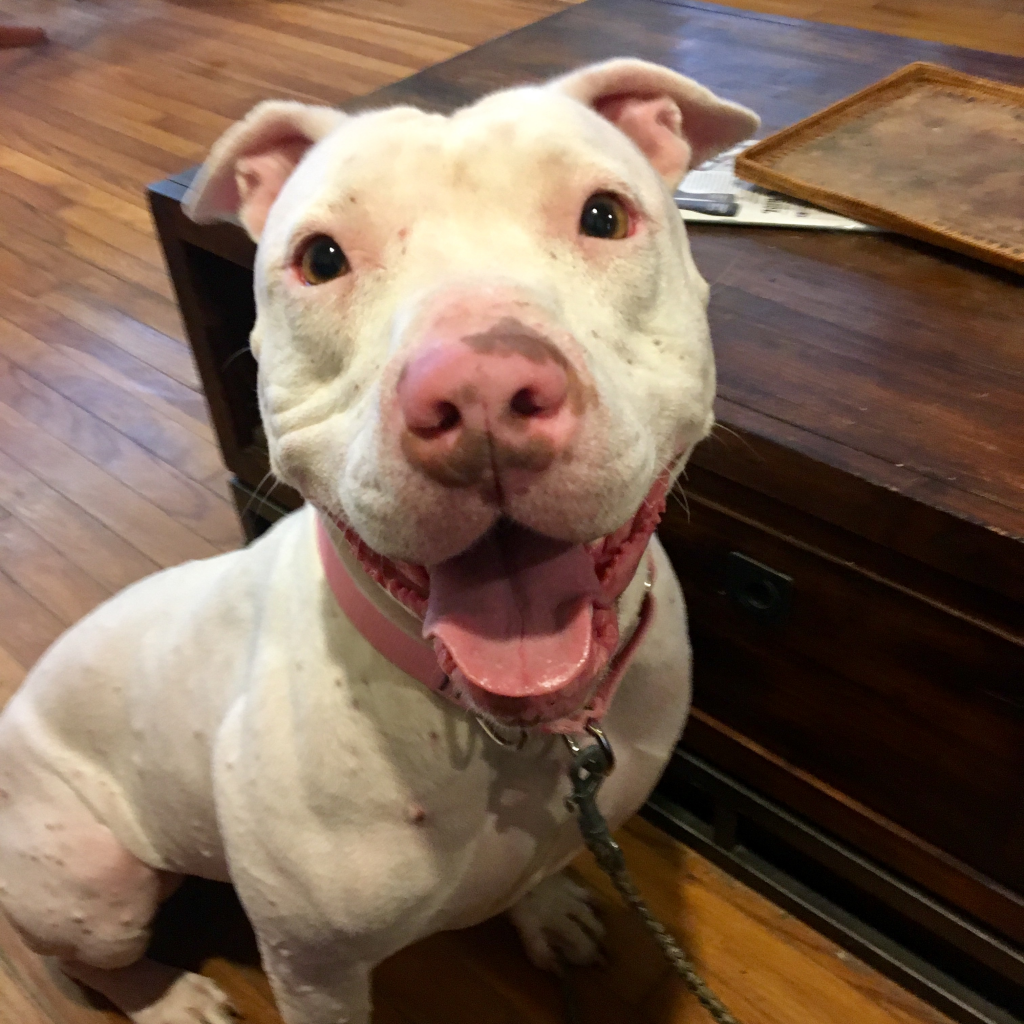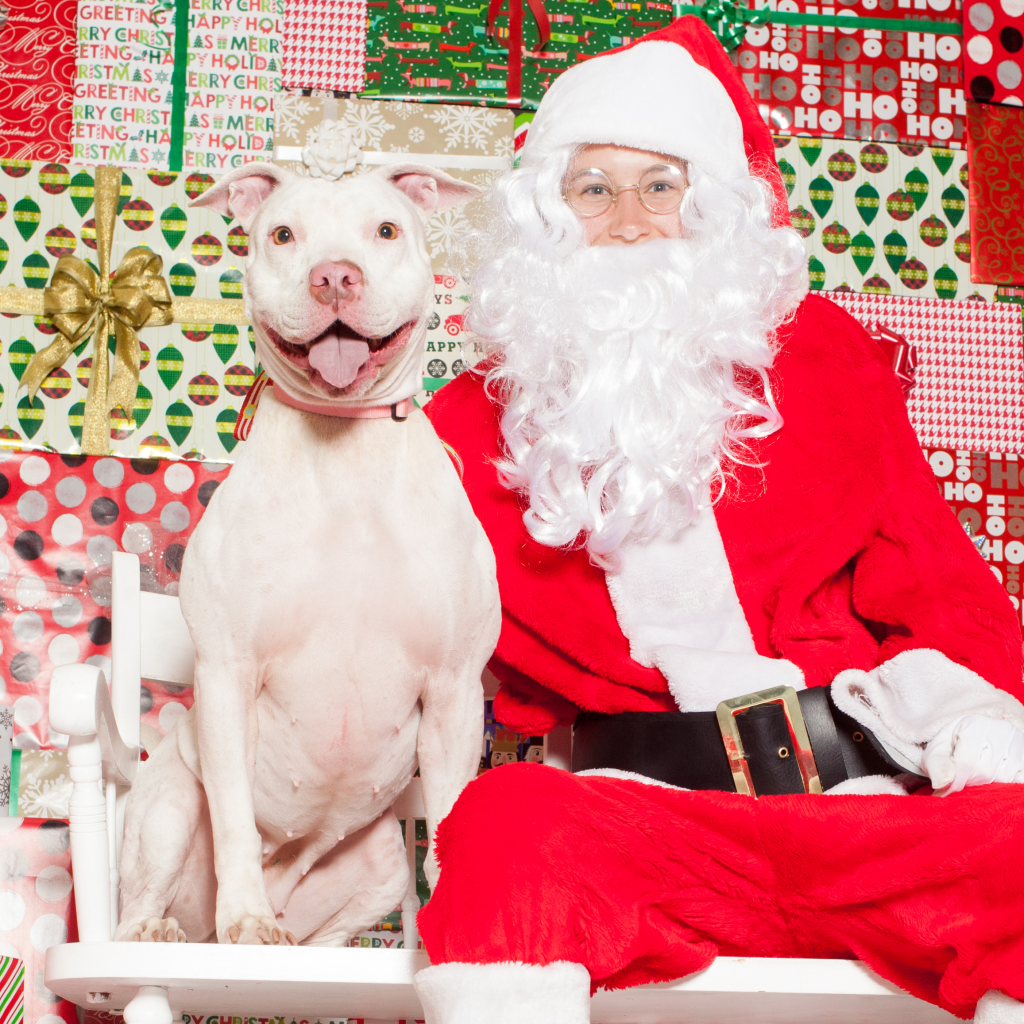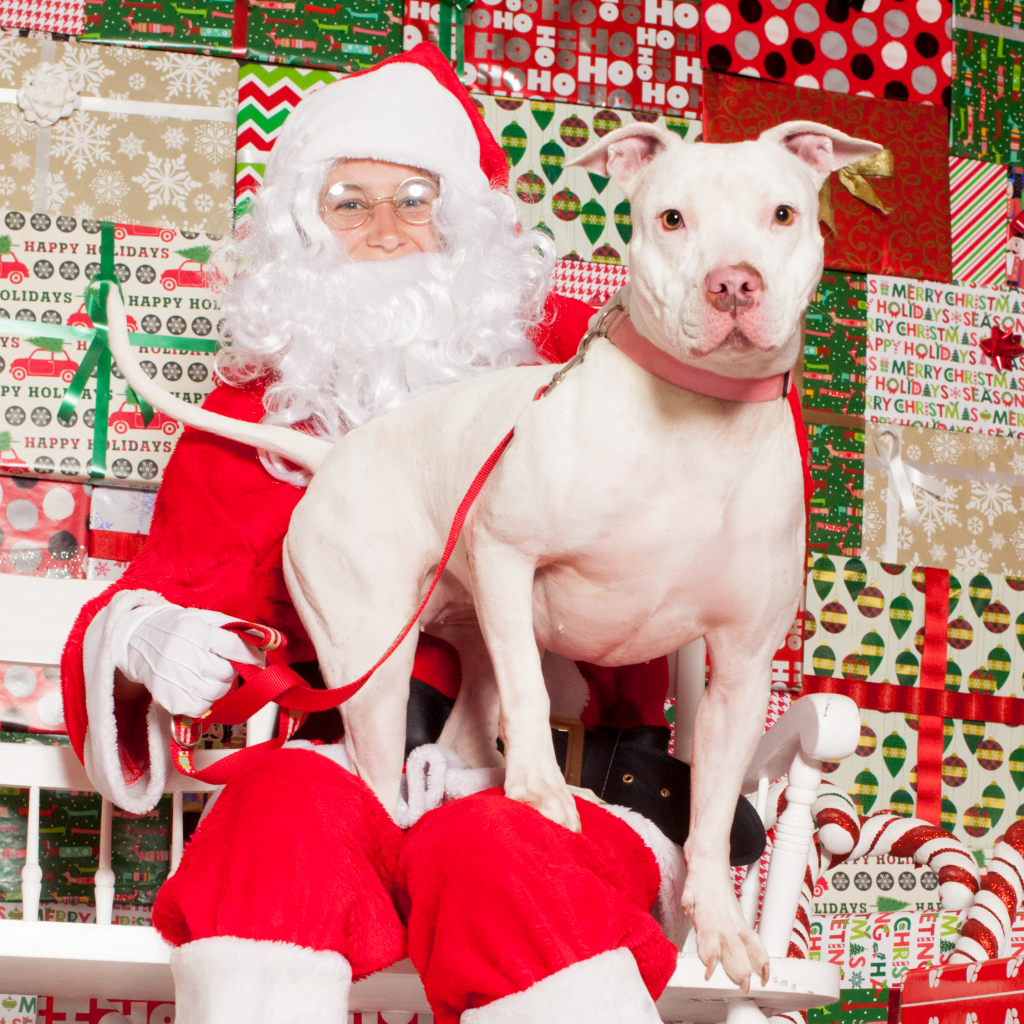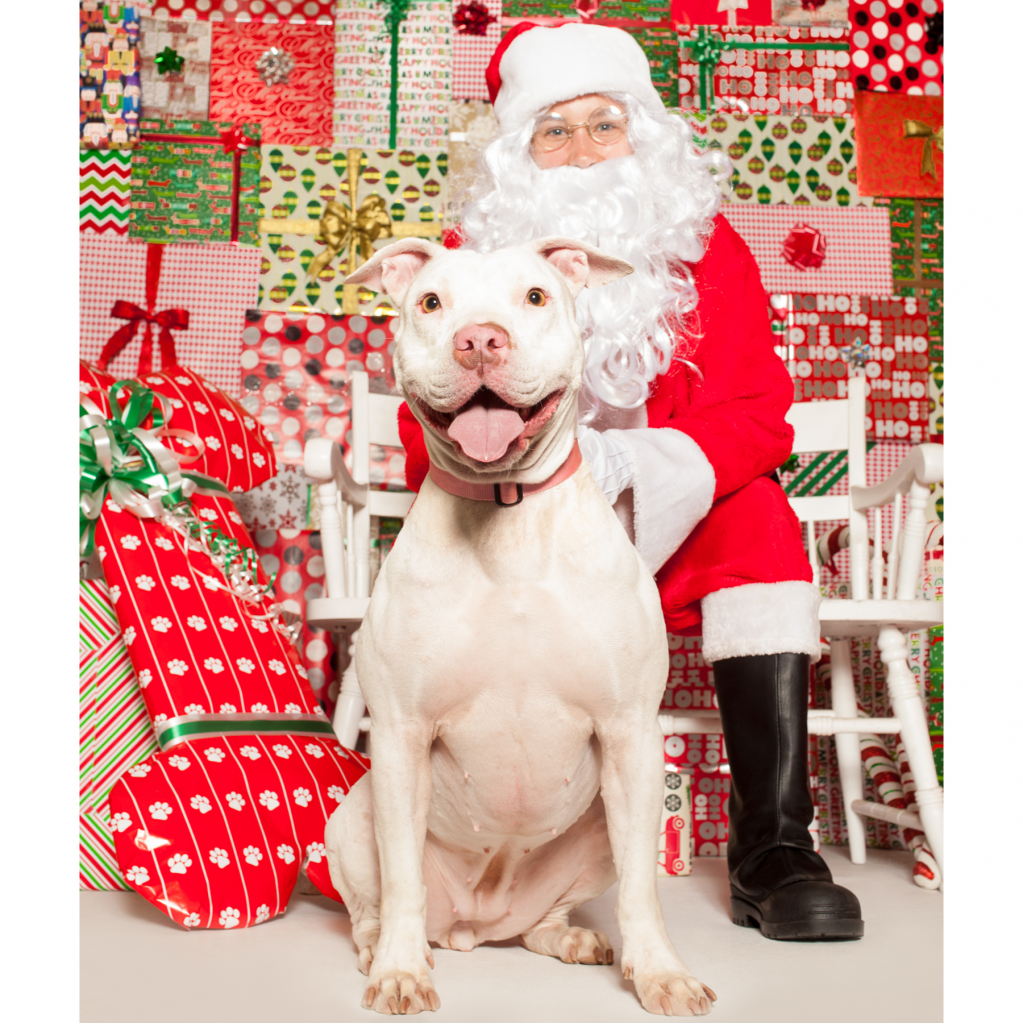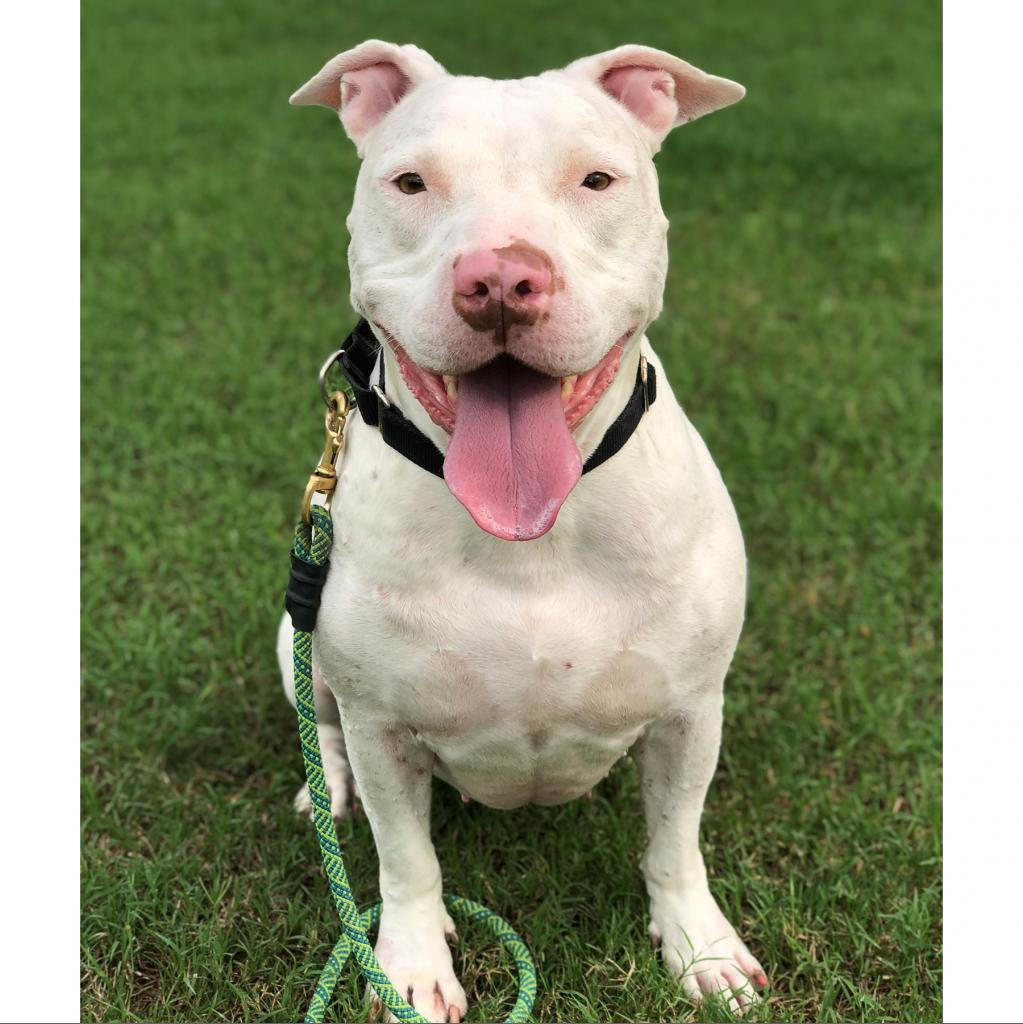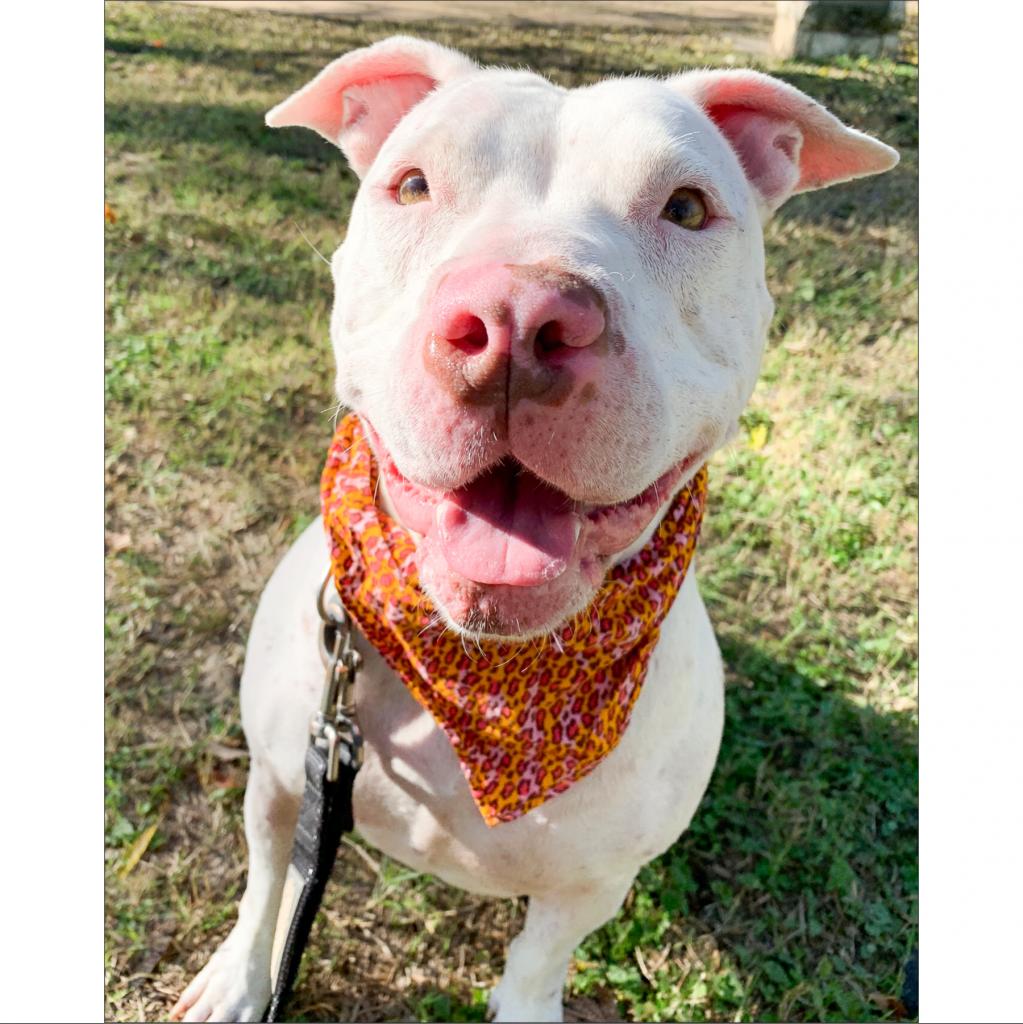 ---
---
Olympia is an affectionate lady who likes zooming around the yard and going for hikes and runs and playing fetch. And after she gets her ya-yas out, she's ready to settle down for some cuddle time. She'll give you kisses and gently take treats or lean against you for pets and butt scratches, which are her favorite. Olympia is friendly with meeting strangers, quiet in the home and is very content just napping on the couch. She also gets really excited about car rides, especially when she gets to ride shotgun.

Olympia is always eager to learn new things and is thriving in APA!'s Total Obedience Program, so much so that she recently became TOP Dog Ready, which means Olympia has already learned all the skills in her training plan! The Total Obedience Program (TOP) is modeled after the AKC's Canine Good Citizen (CGC) test. As a TOP Dog, Olympia works with a volunteer trainer several times a week to help her learn the skills to become the best dog she can be!

Dogs in the program learn skills including sit and down, walking nicely on leash, sitting calmly when approached by strangers, calmly walking past another dog, staying in a sit or down until told "free," coming when called and "Place", which means Olympia will go to a specific place in your home on command.

Olympia has worked hard to become a wonderful companion, and as a part of APA's Total Obedience Program you can work with APA staff to continue to build a training relationship with her after adoption and master all the TOP dog skills together. Check out a video on APA's CGC program, on which the TOP was based: https://vimeo.com/89434193

Come meet this sweetheart today!