Wyatt
Animal ID:
APA-A-47473
Adoption Fee:
$25.00
Sex:
M
Looks Like:
Terrier, Pit Bull
Mix
Current Weight:
68 pounds
Date of Birth:
2014-08-01
Age:
3 years, 10 months
Other Info:
TOP Dog Trainee
Location:
TLAC
Building 1
Kennel 133
Dog Score:
1 - Would do best not living with other dogs.
Cat Score:
2 - There's potential. Let's talk about how to slowly integrate dogs and cats!
Child Score:
1 - Needs an adult only home.
Home Alone Score:
4 - Has been left home alone somewhat successfully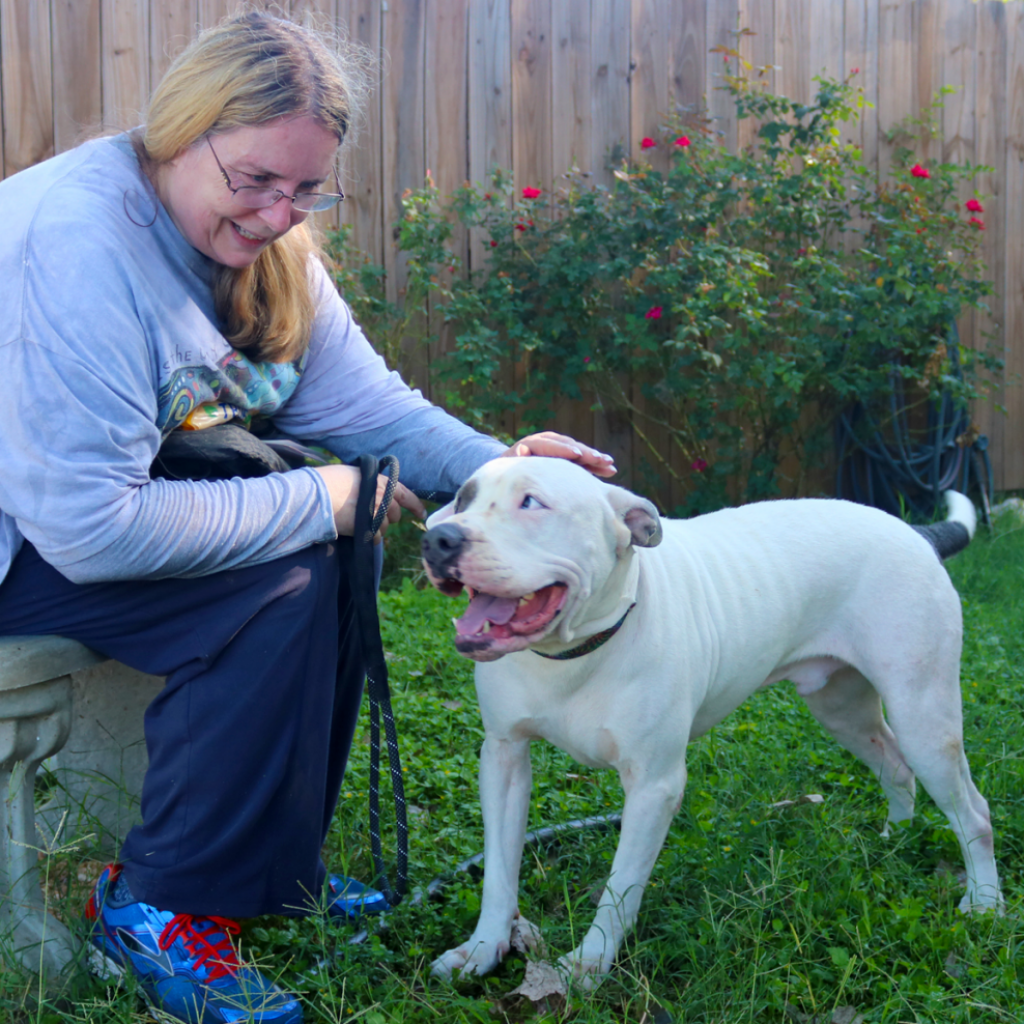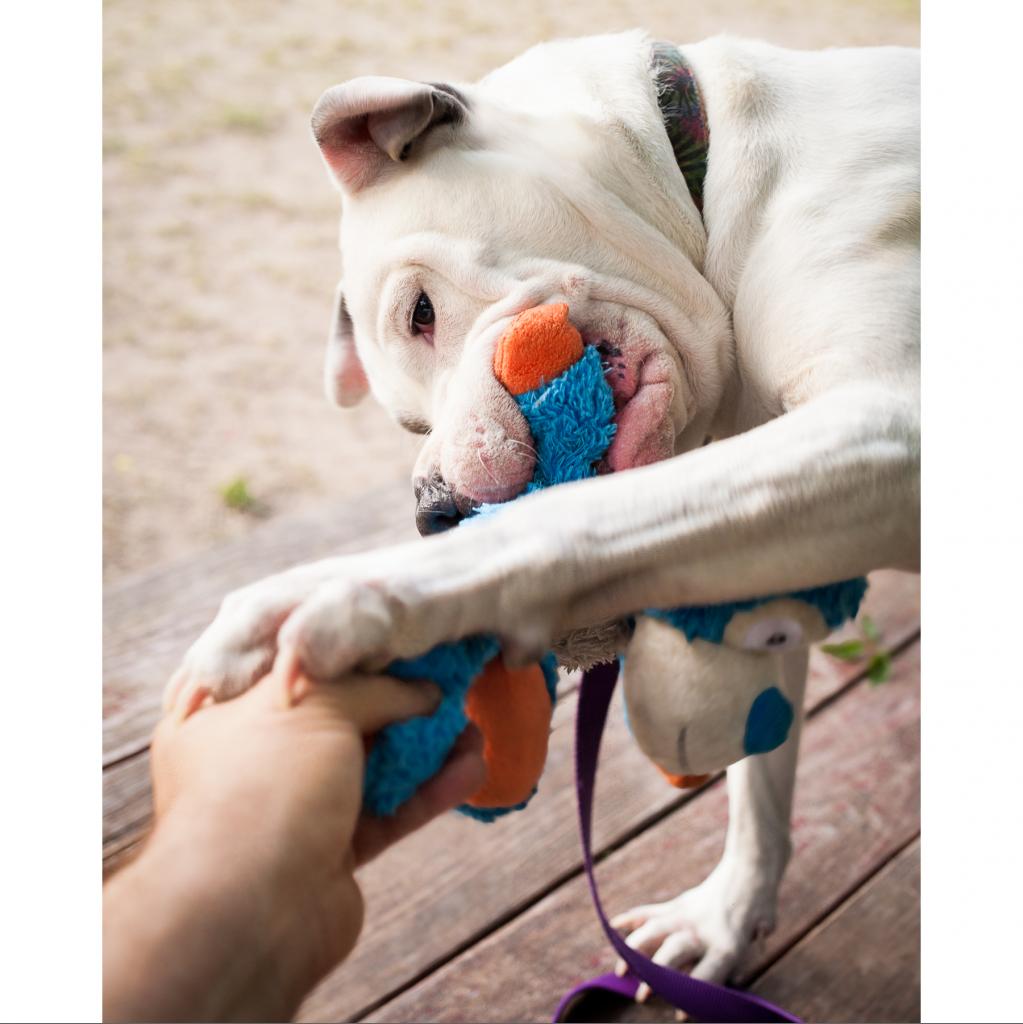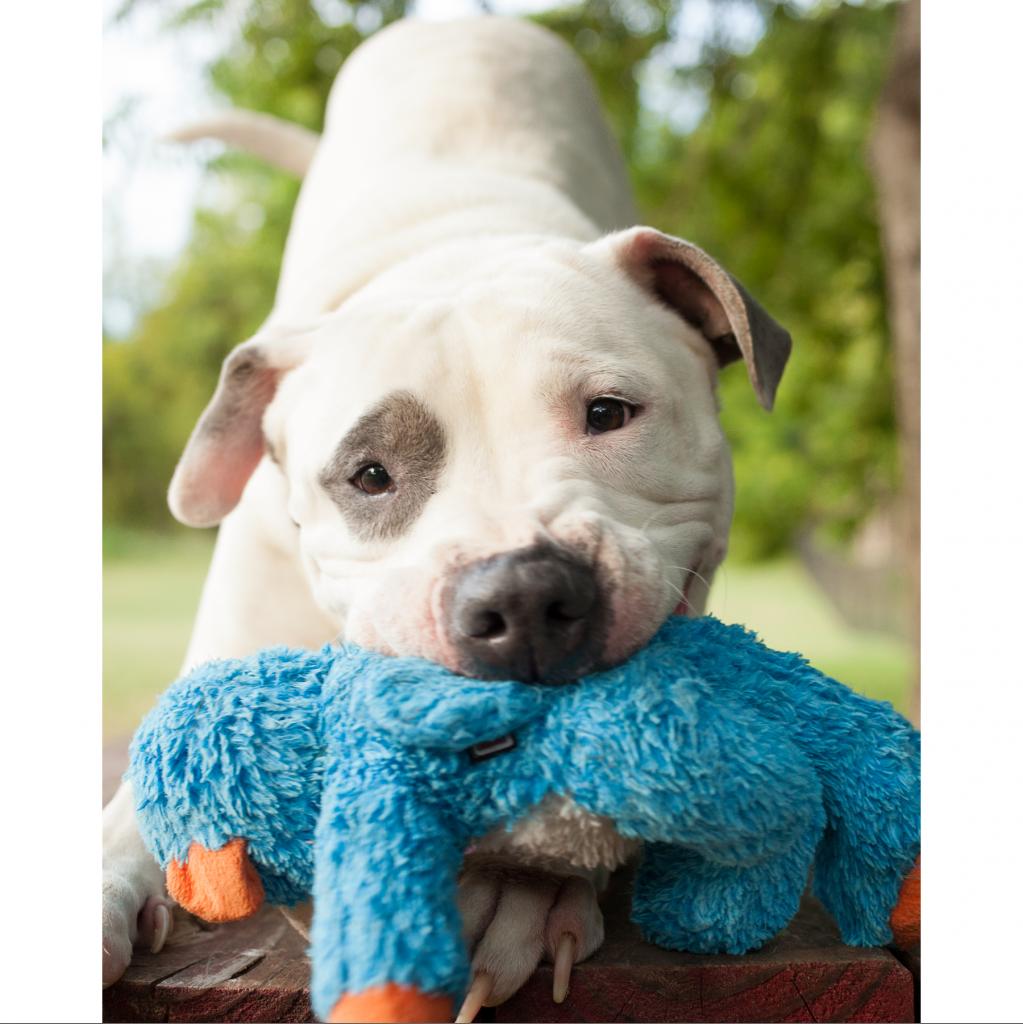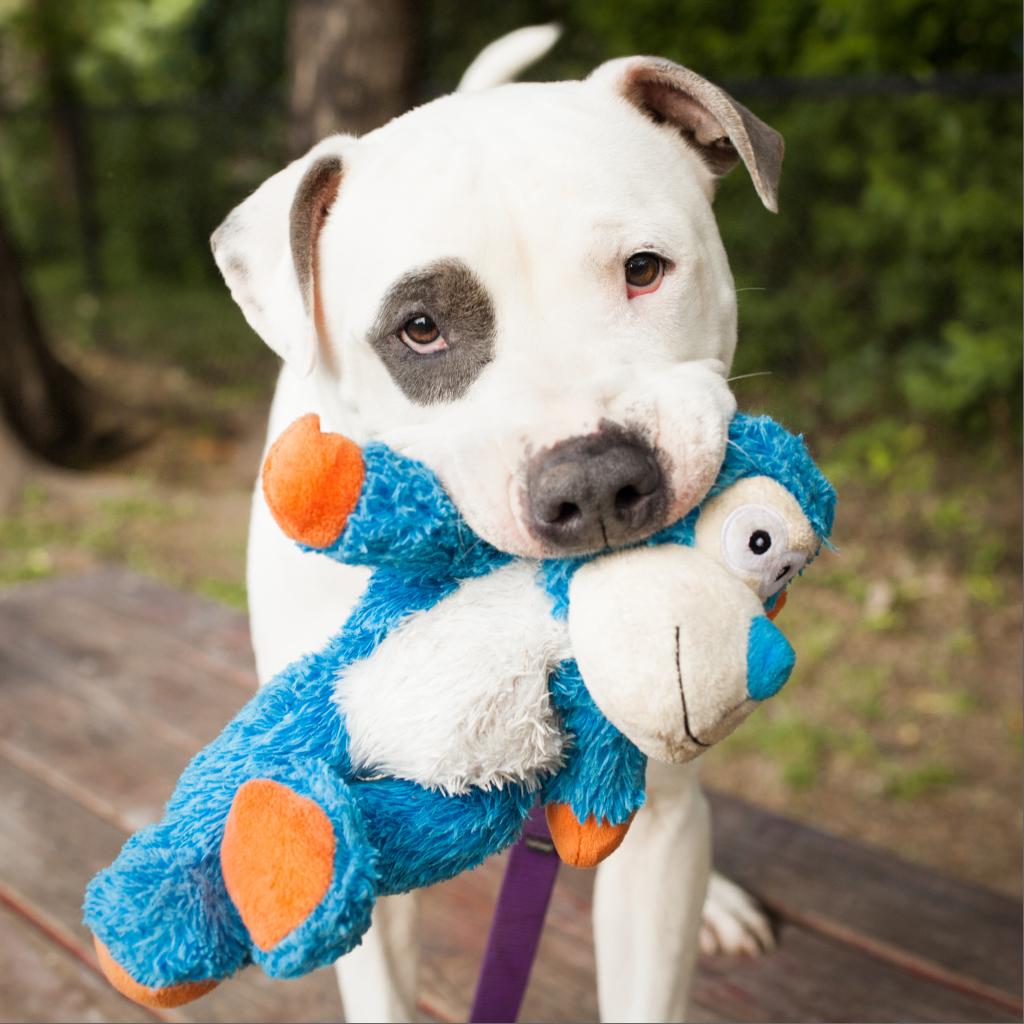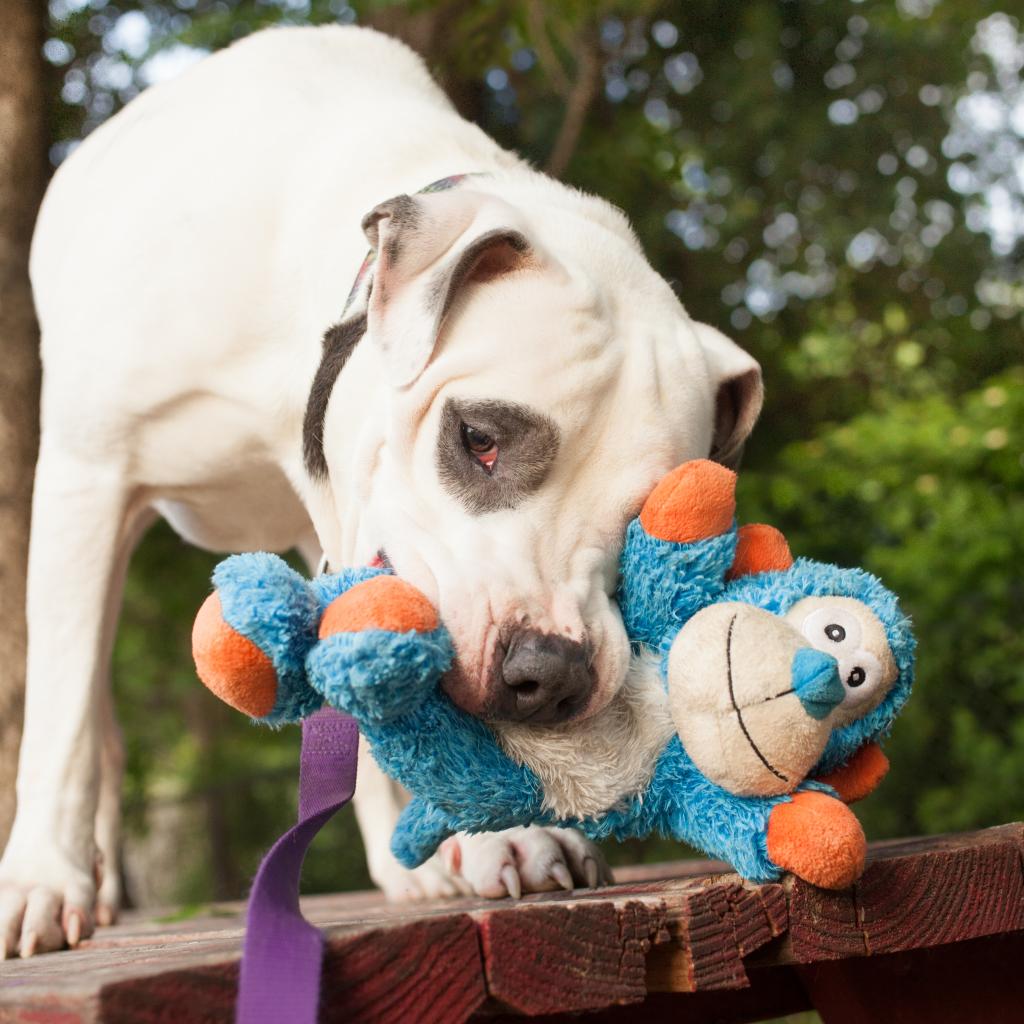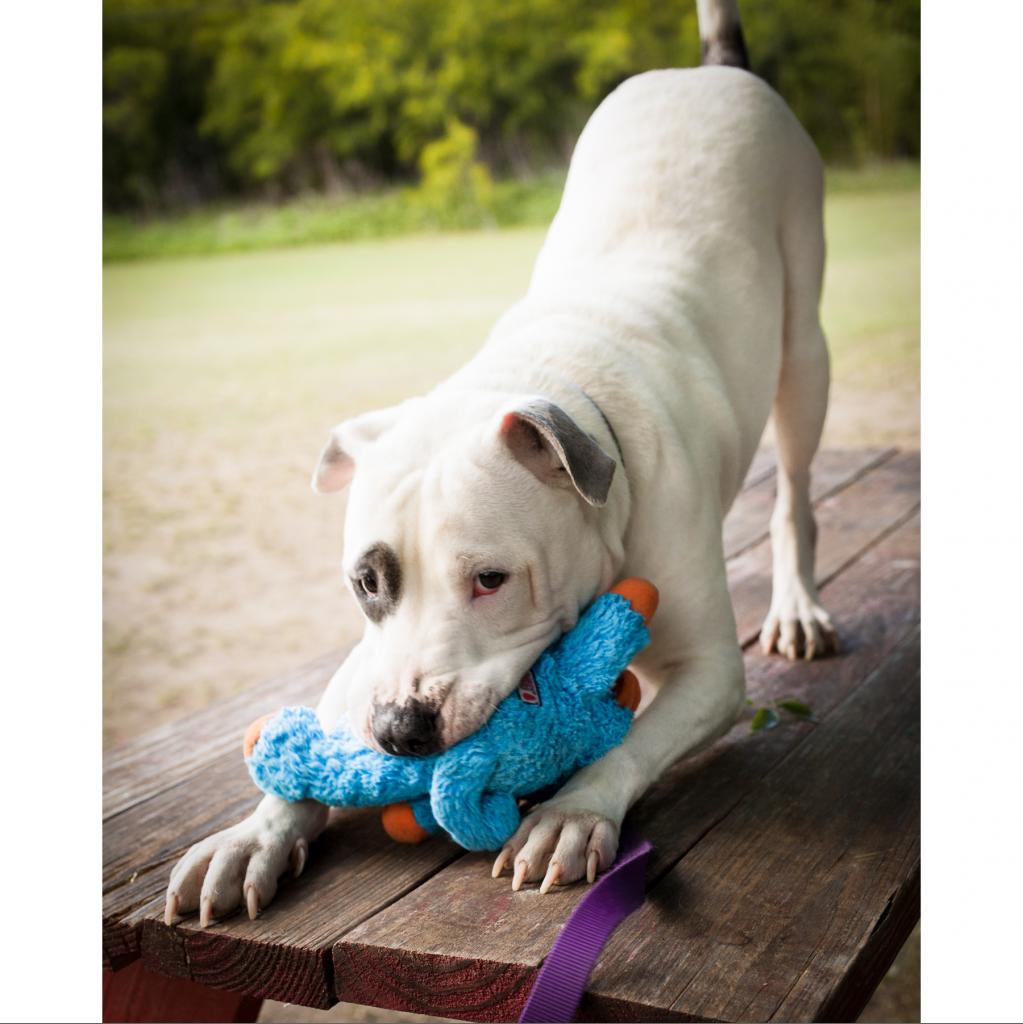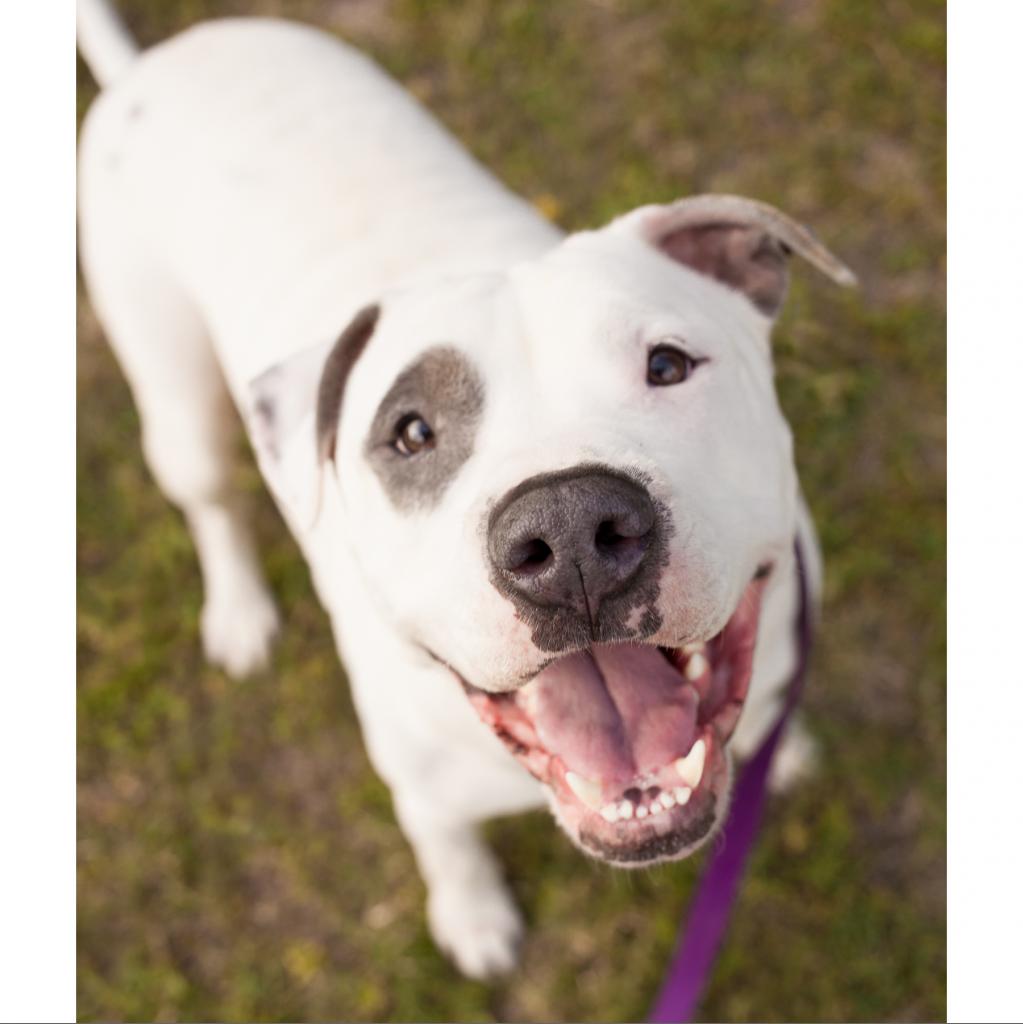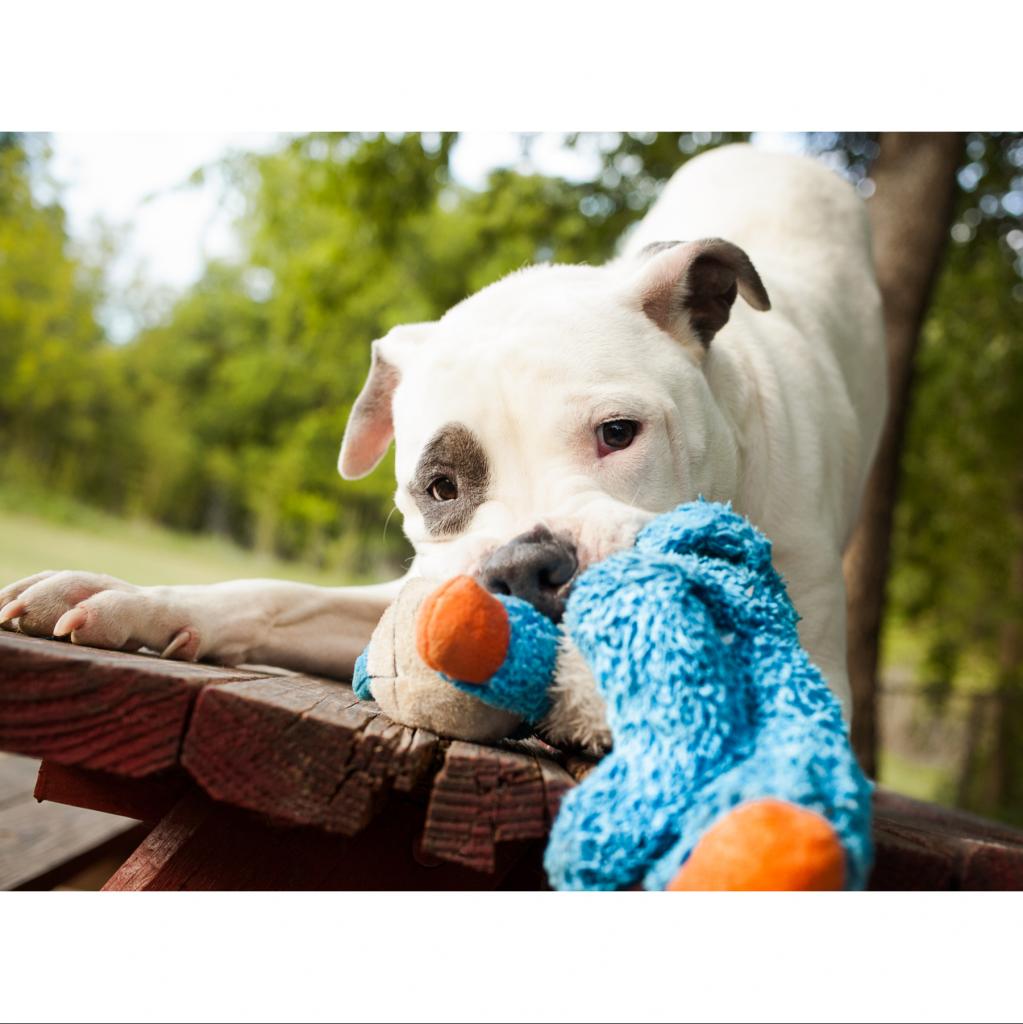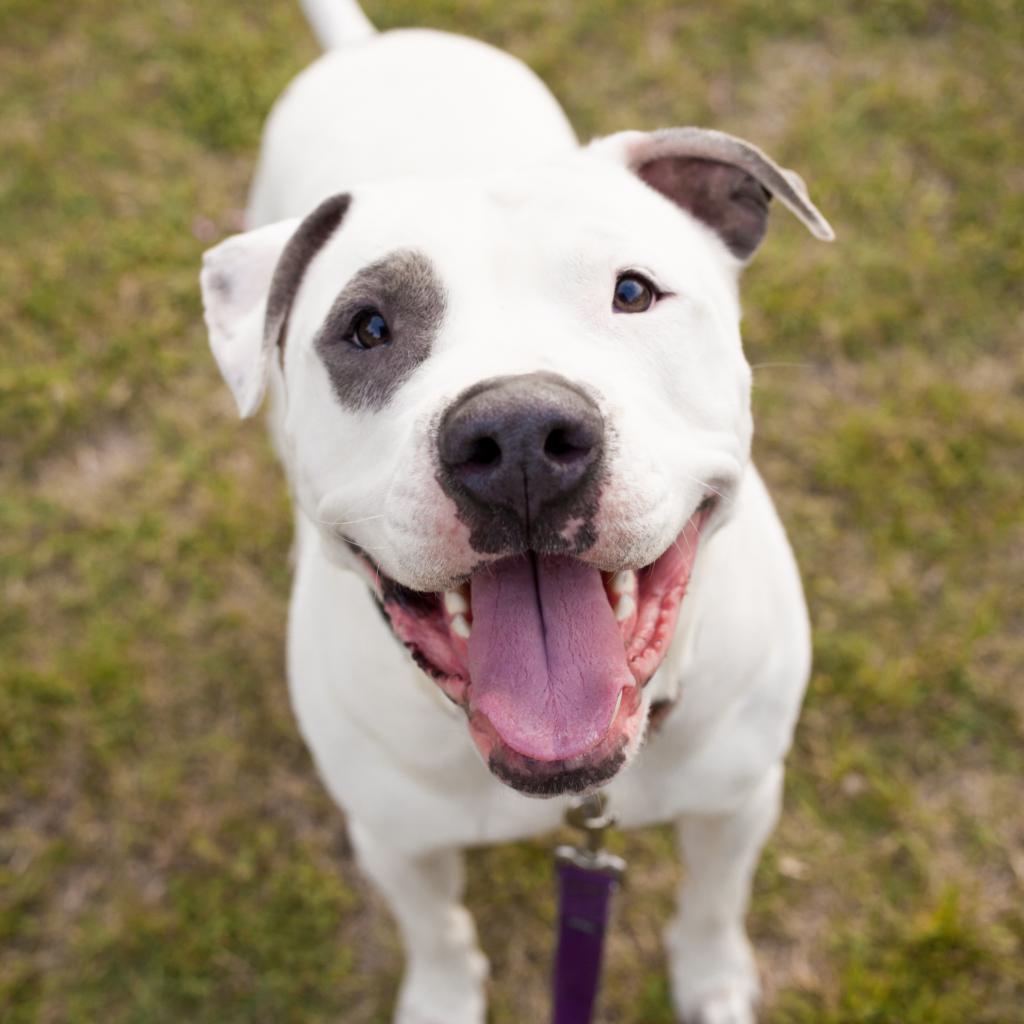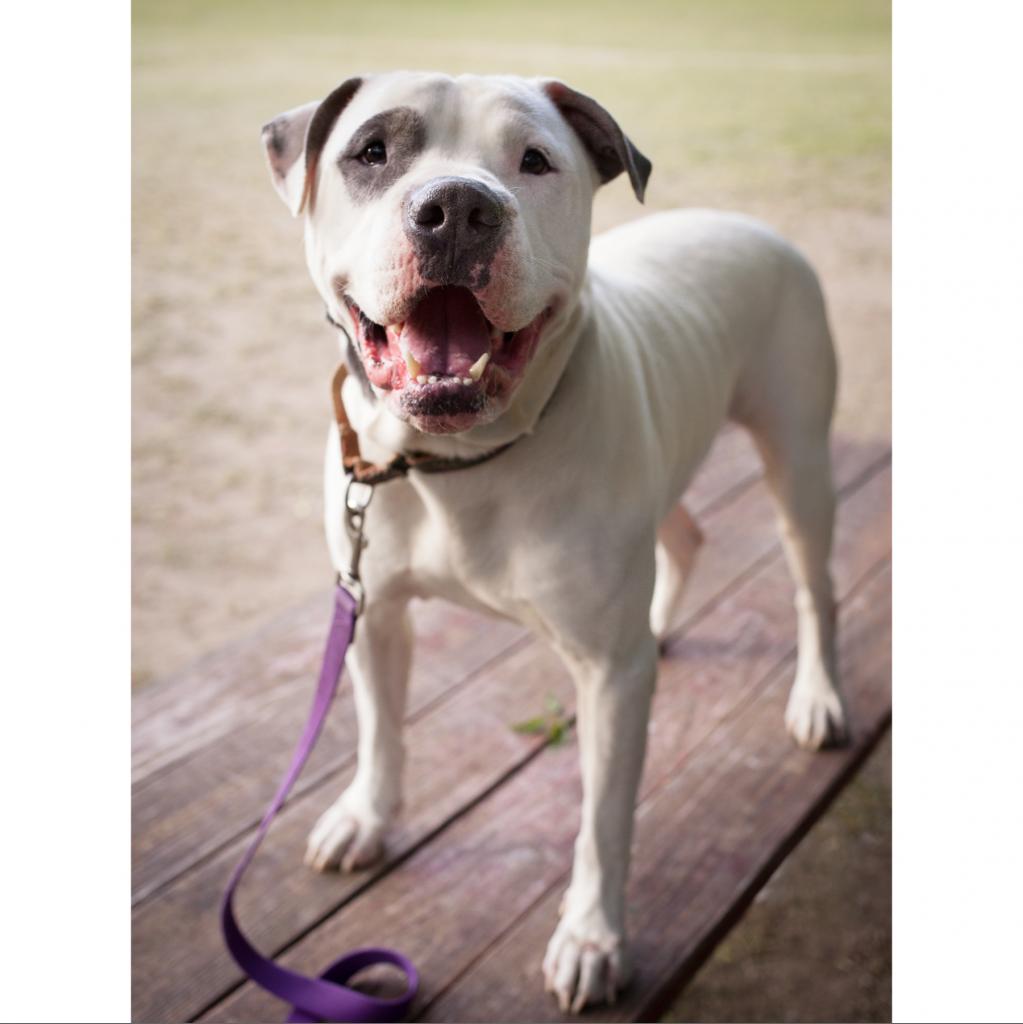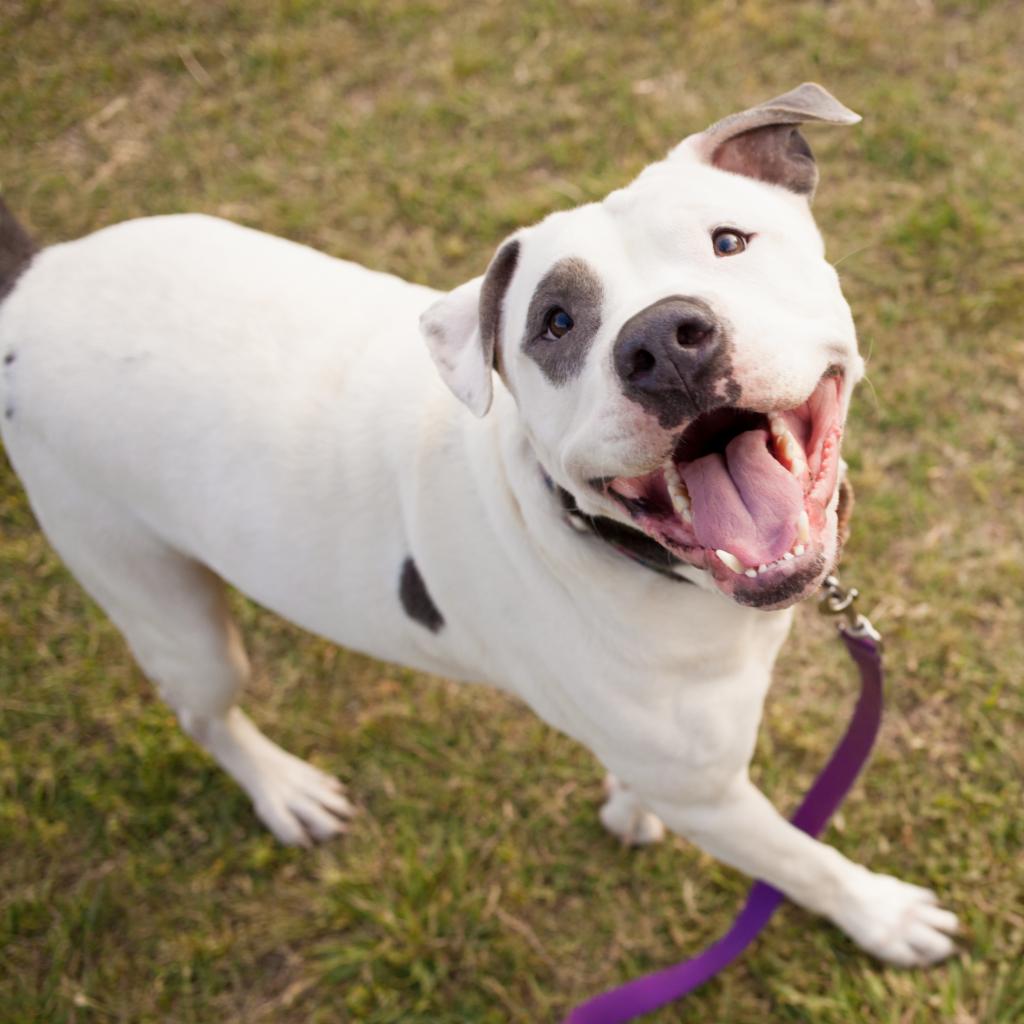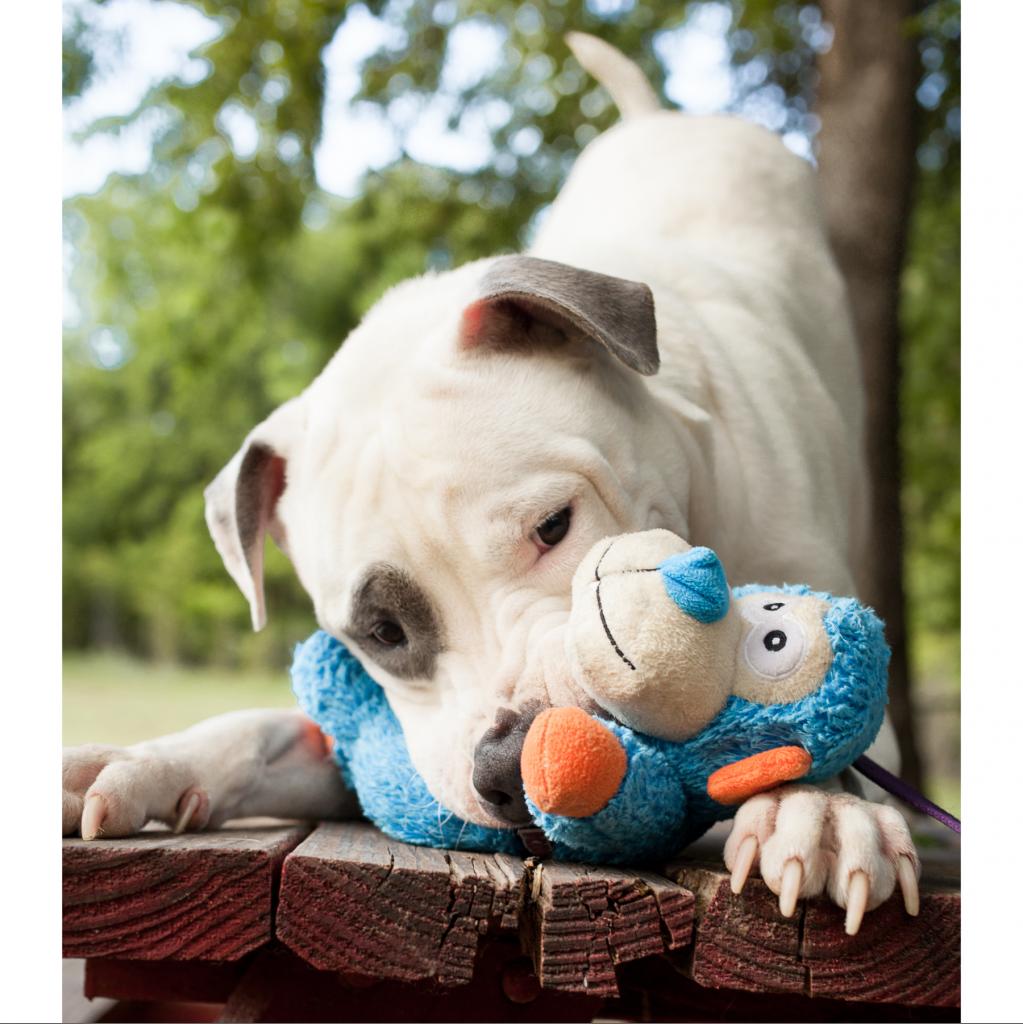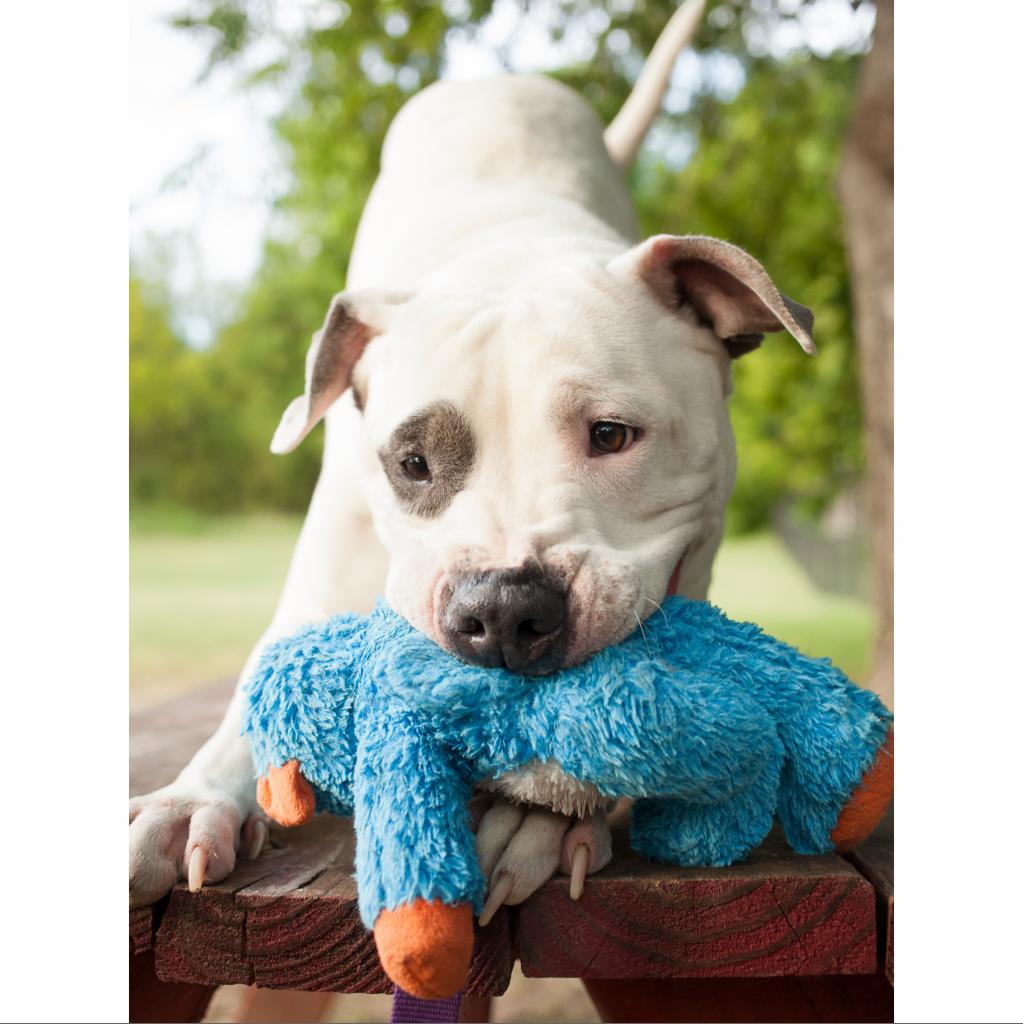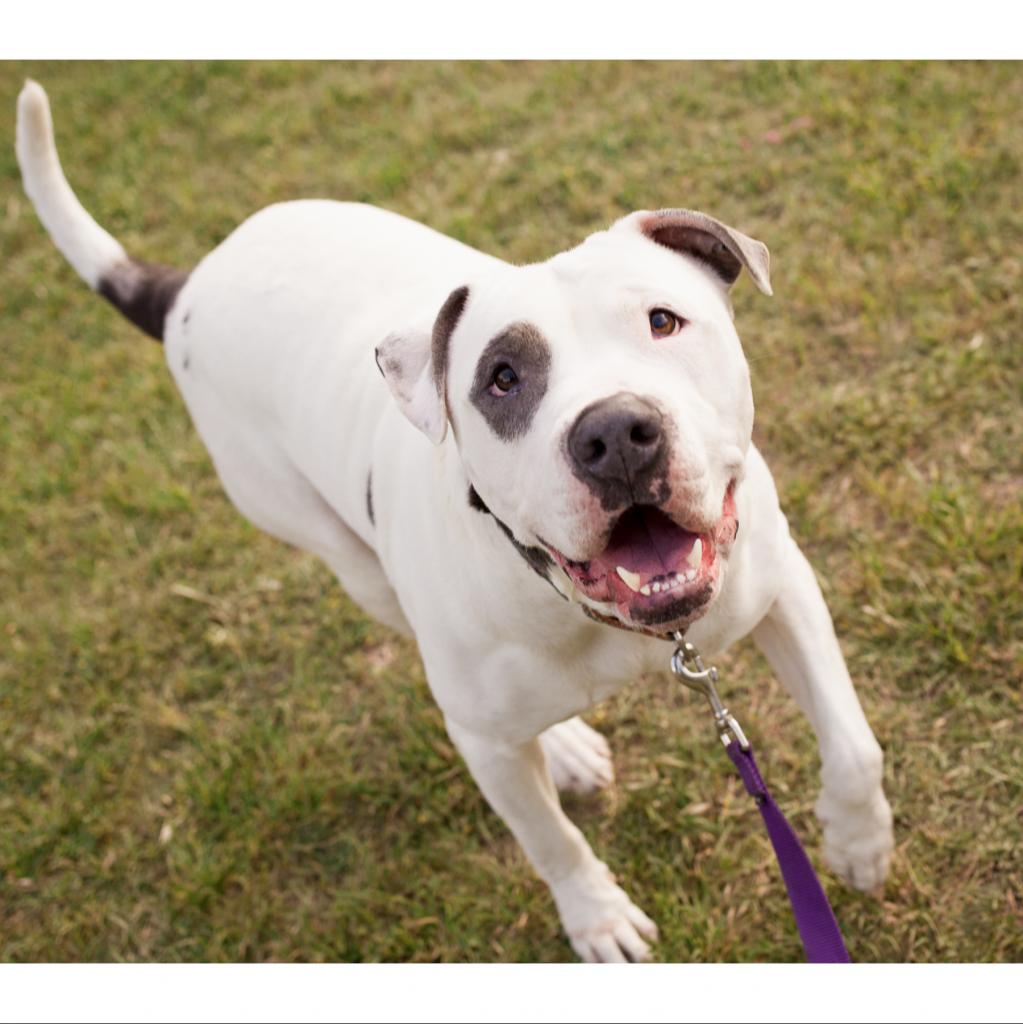 ---
---
Wyatt is a sensitive soul who spent most of his life in a backyard, and we'd love to find him a soft place to sleep inside since he's never had that. Now at the shelter, this smooshy people-pleaser is content to cuddle the day away with his human friends. He may be a big boy, but that doesn't stop him from climbing right into their laps to get some good pets. In fact he "sings" when he sees his favorite people and he is very keen on making them happy, mainly so he can get them to play with his toys with him. And Wyatt loves all kinds - ropes, balls, squeakies, stuffies... He's a fun guy who's able to keep himself entertained, but prefers if you play tug of war with him! But Wyatt would give it all up for some scritches. He loves intense scritchy sessions, and melts into a puddle of joy when he's getting them.

This affectionate guy is a smartie, too. He tries so hard in his training because he wants to be a good dog for his people and is learning very quickly. He has mastered sit, down, recall, is learning place, and he's crate and house-trained!

Wyatt is also thriving in the Total Obedience Program. The Total Obedience Program (TOP) is modeled after the AKC's Canine Good Citizen (CGC) test. As a TOP dog, Wyatt has a personalized training plan and works with a volunteer trainer several times a week to help him learn the skills to become the best dog he can be! Wyatt is learning skills like walking nicely on leash, sitting calmly when approached by strangers or other dogs, staying in a sit or down until told "free," and coming when called.

Once Wyatt successfully completes all the skills on his training plan he will be considered TOP Dog Ready! Wyatt is working hard to become a wonderful companion, and as a part of APA's Total Obedience Program you can work with APA staff to continue to build a training relationship with Wyatt after adoption and master all the TOP dog skills together. Check out a video on APA's CGC program, on which the TOP was based: https://vimeo.com/89434193

Wyatt is looking for a low-traffic home with a giant sofa and a bin full of toys and humans who he can cuddle with. Come meet this sweet pup and see if he's right for yours!