Spoodoo
Animal ID:
APA-A-48125
Adoption Fee:
$25.00
Sex:
M
Looks Like:
Terrier, Pit Bull
Mix
Current Weight:
56 pounds
Date of Birth:
2012-03-17
Age:
6 years, 11 months
Other Info:
TOP Dog Trainee
Location:
In Foster
email


[email protected]


to inquire
Dog Score:
2 - Could potentially live with a well matched dog friend. Come speak with us to find out more!
Cat Score:
3 - Has had mixed interactions with cats
Child Score:
1 - Needs an adult only home.
Home Alone Score:
4 - Has been left home alone somewhat successfully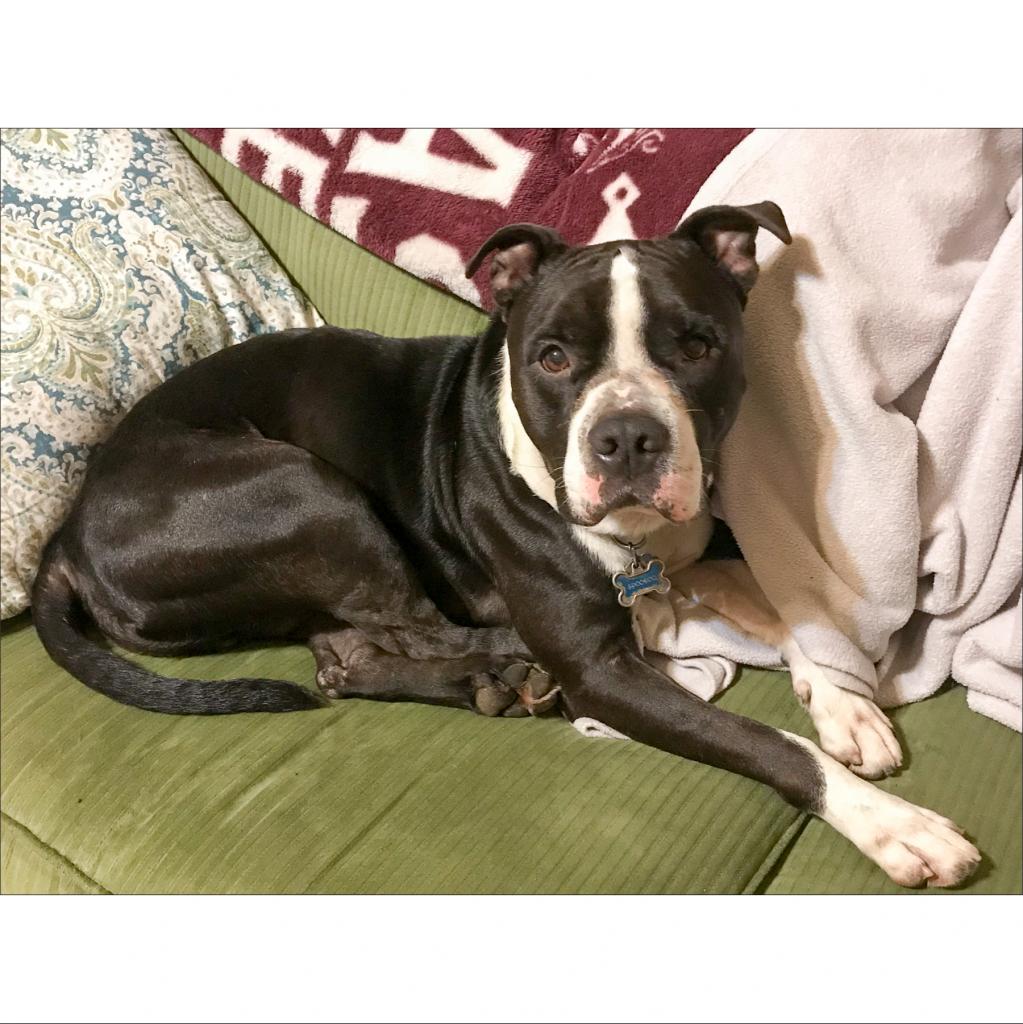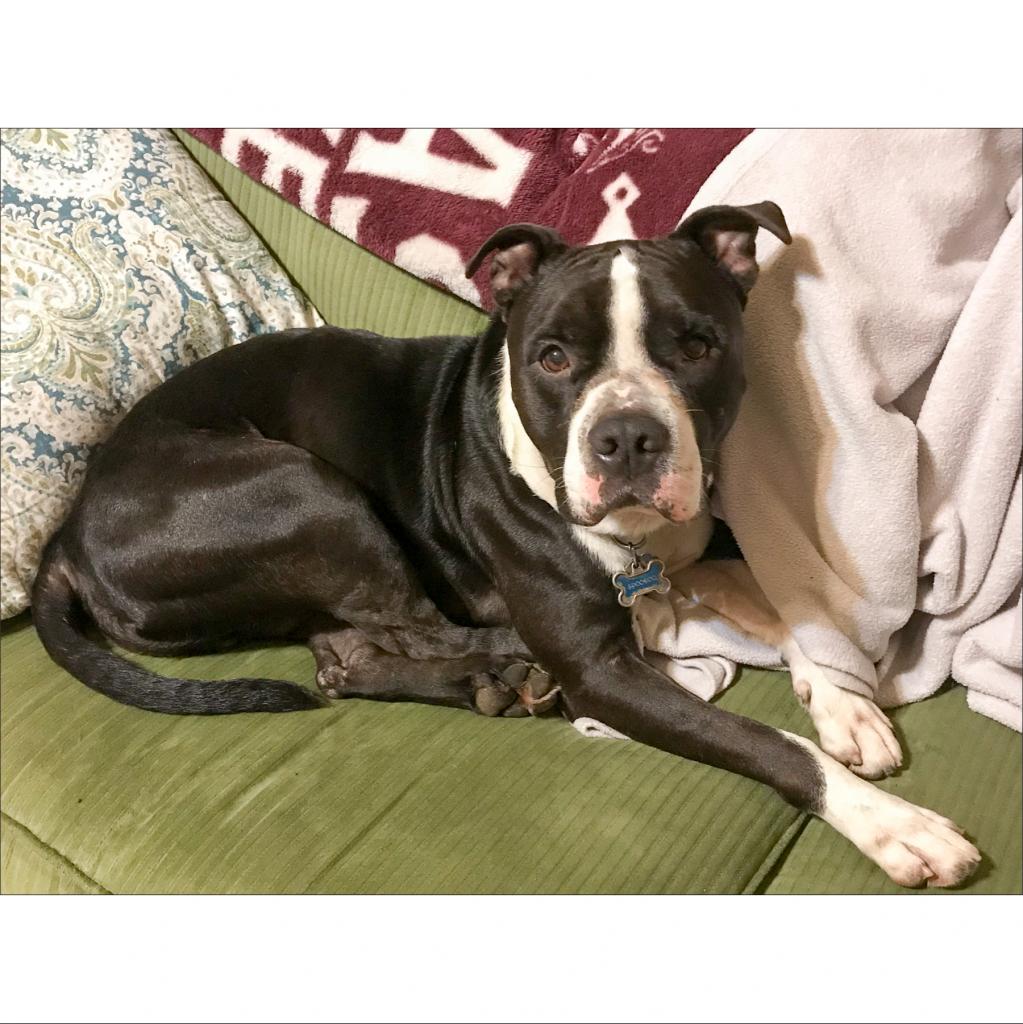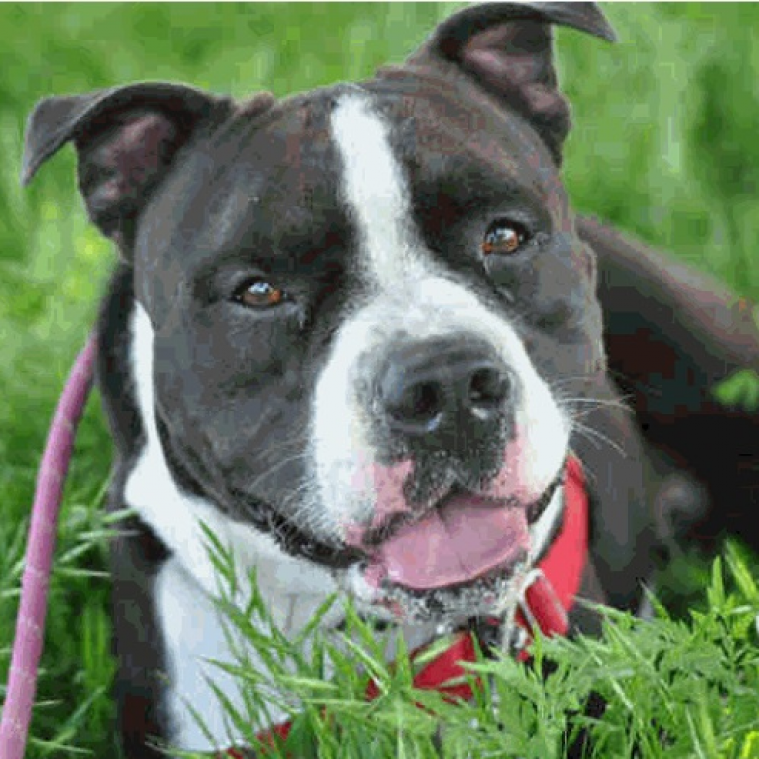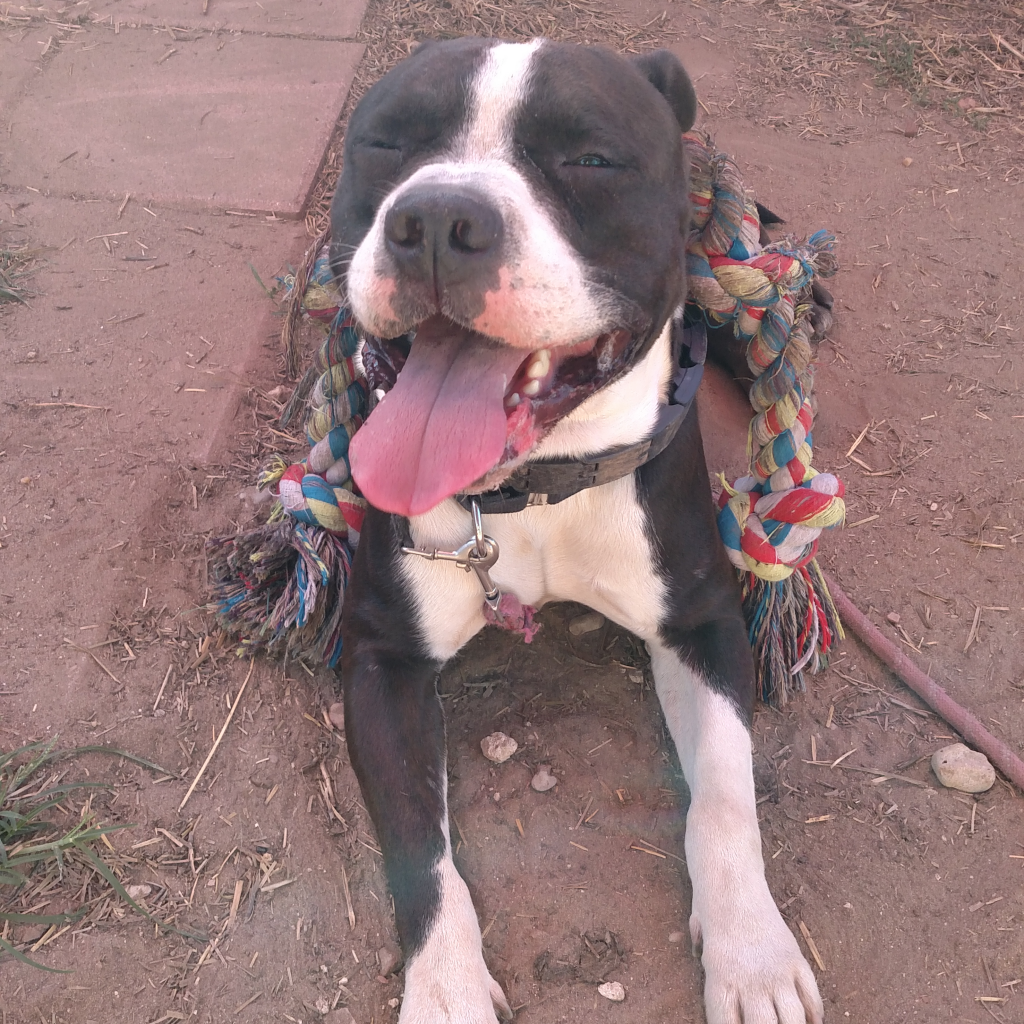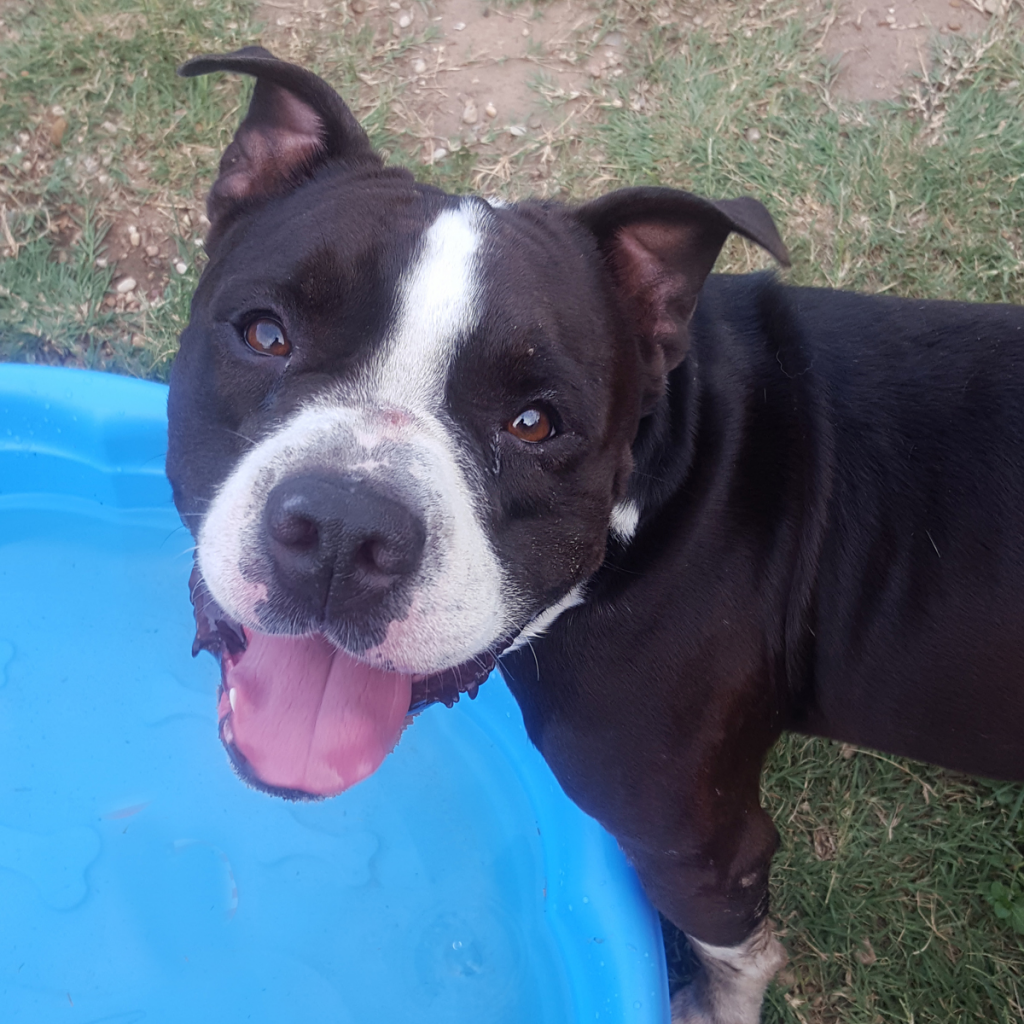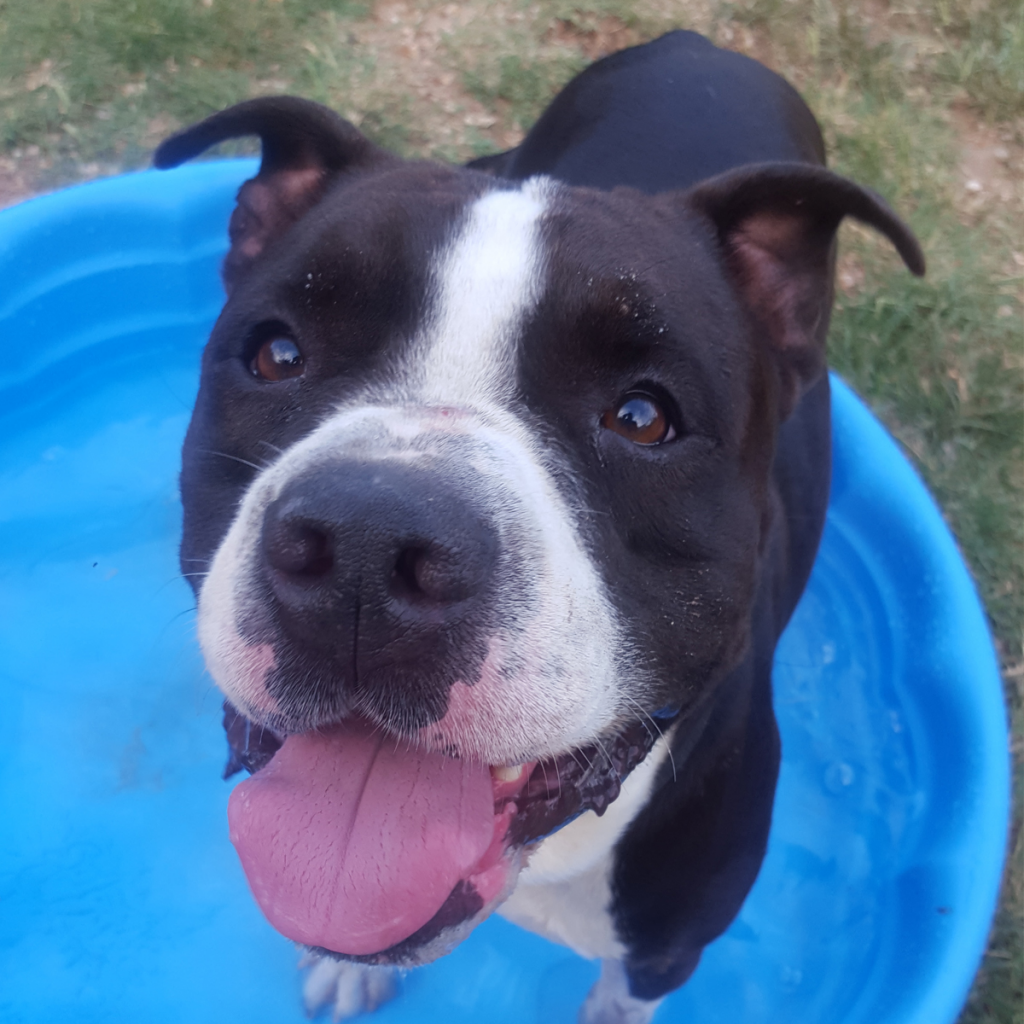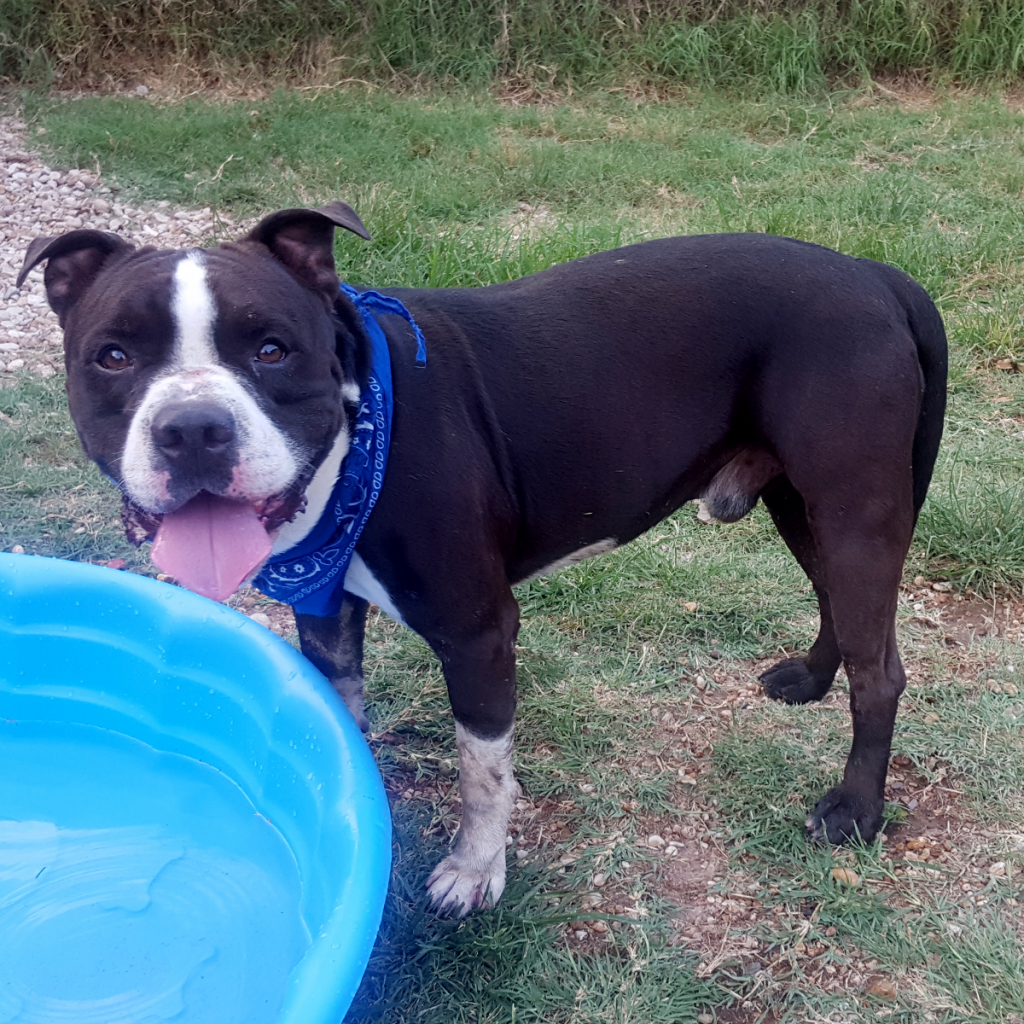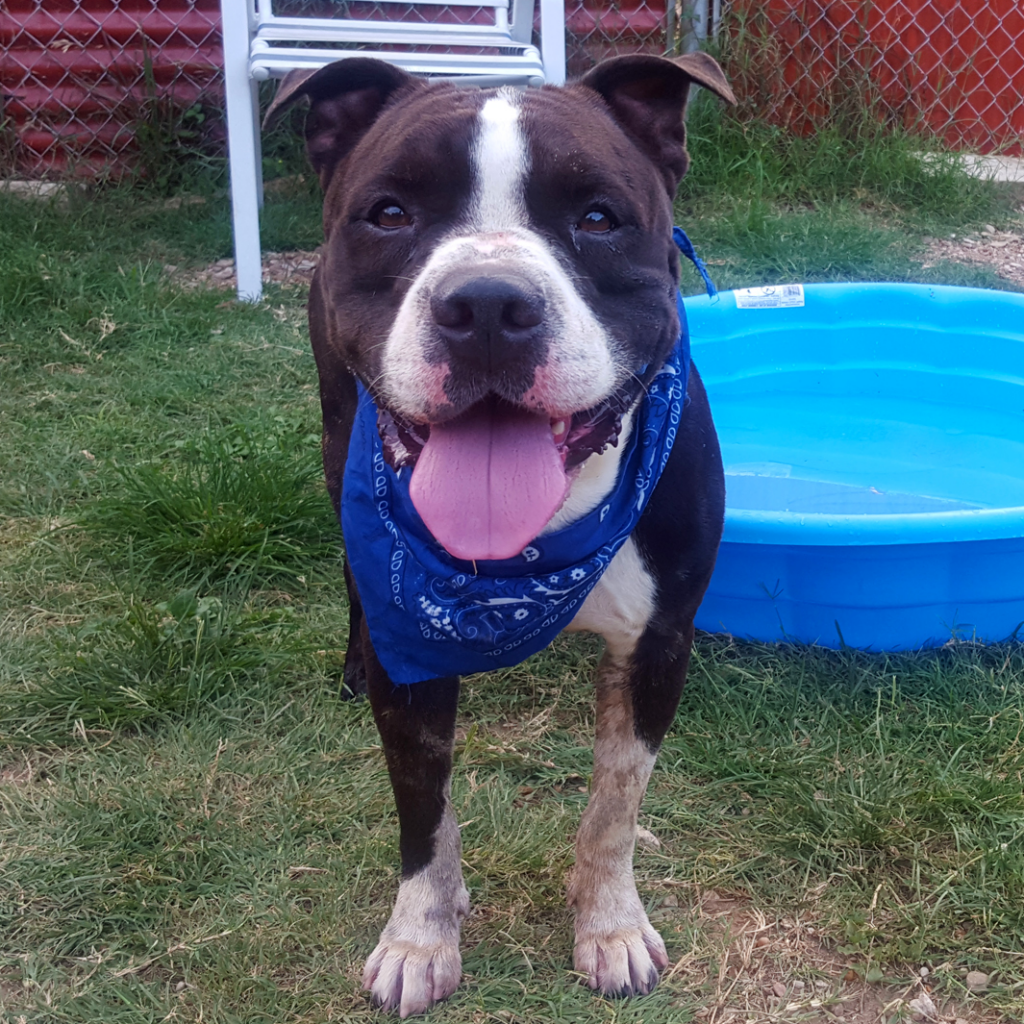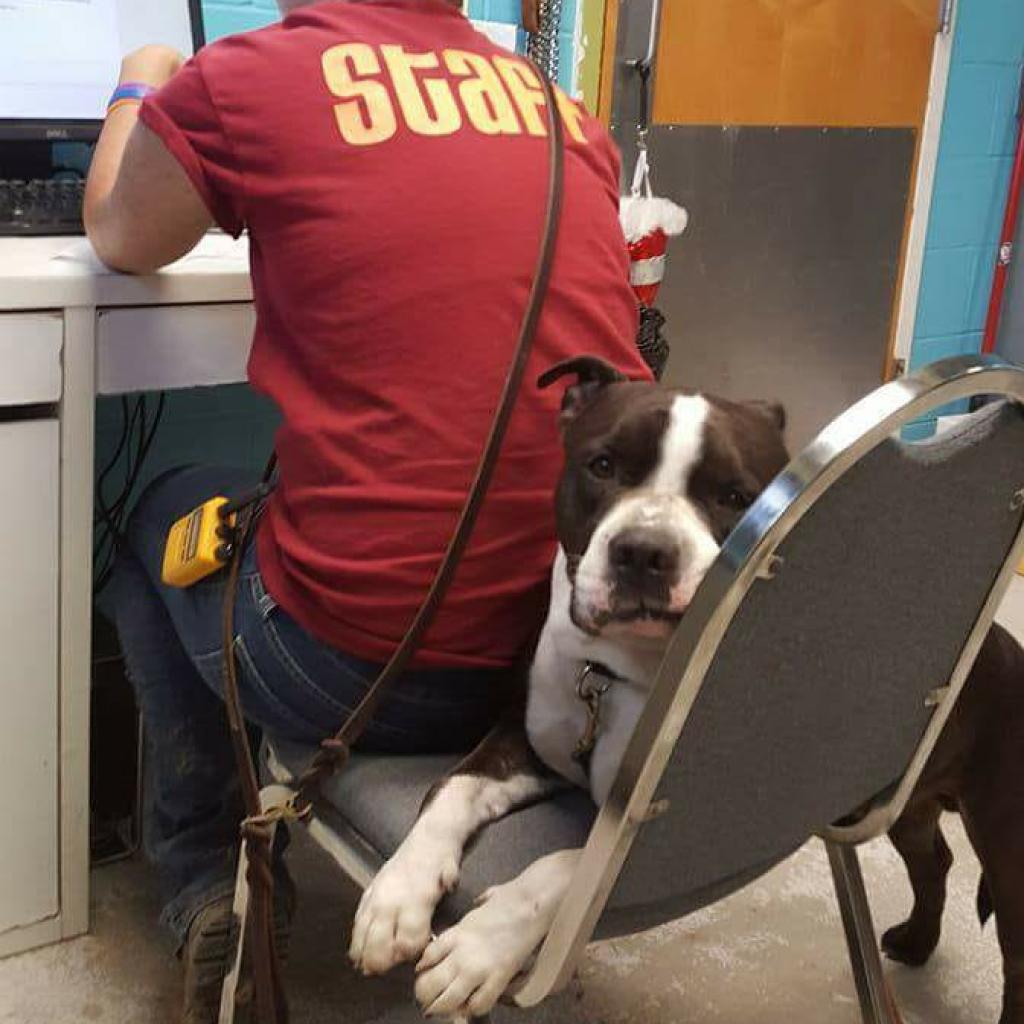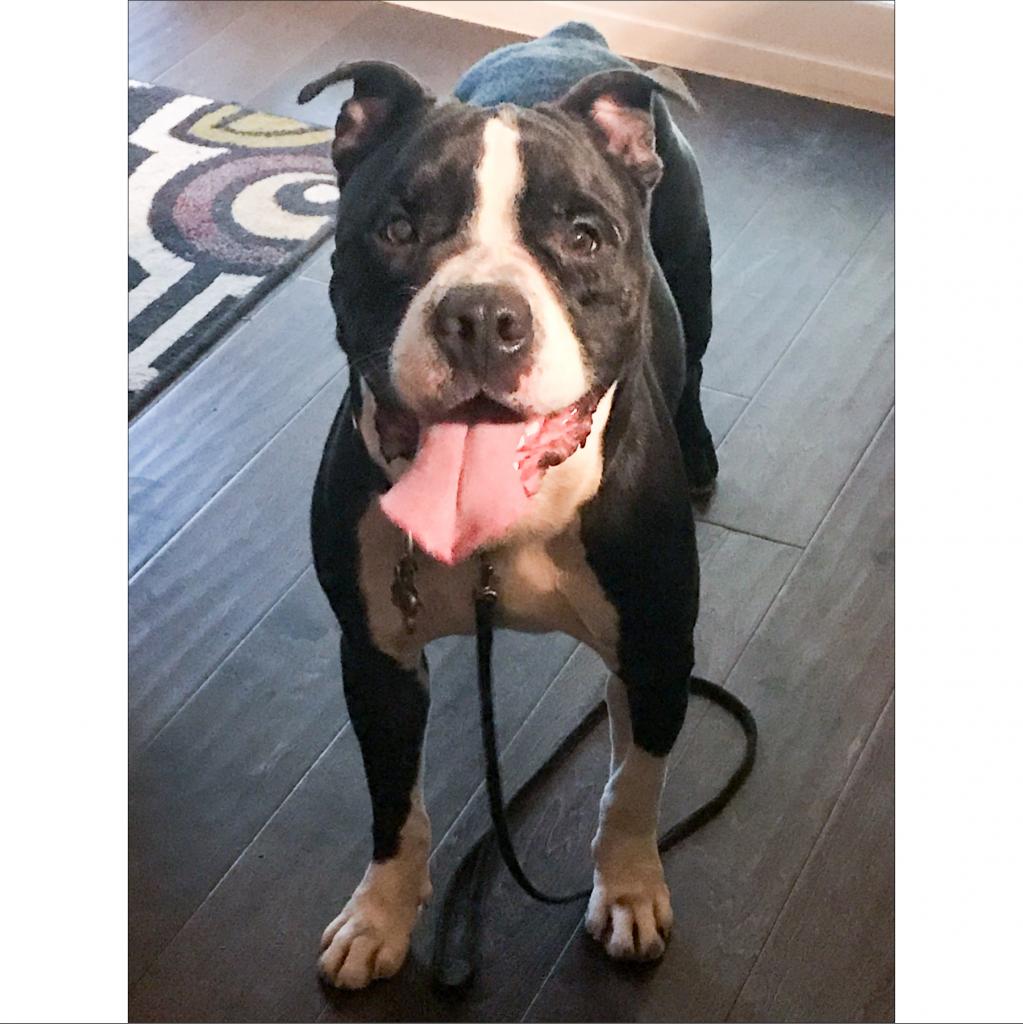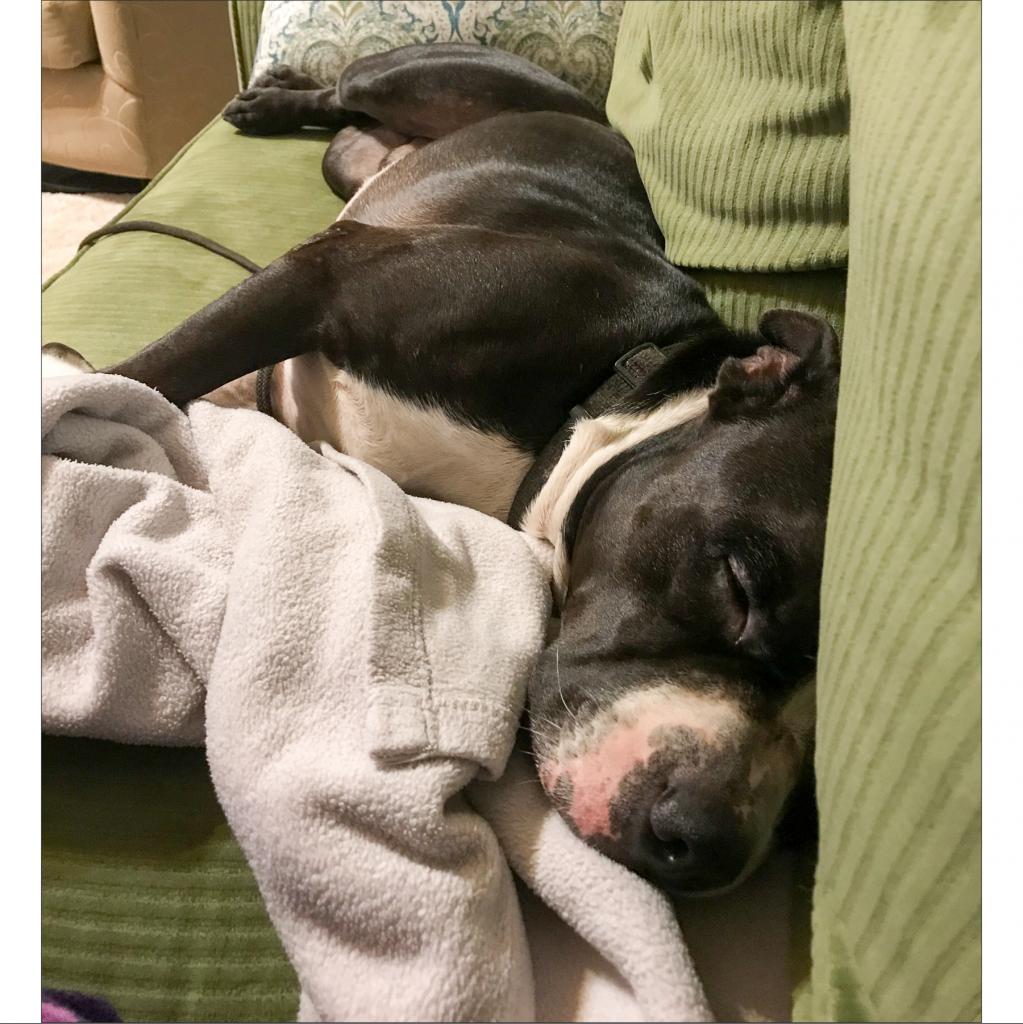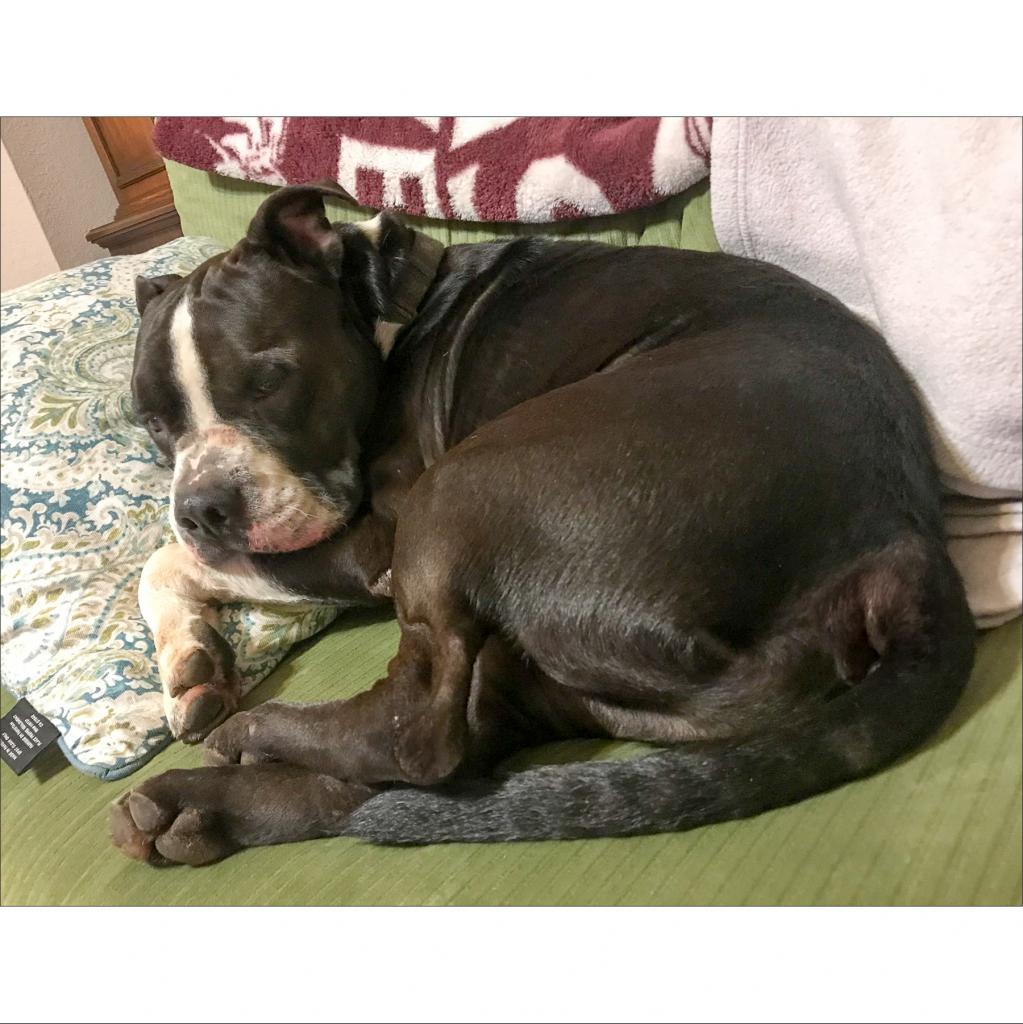 ---
---
Spoodoo is a speedy boy! He loves doing zoomies, then will sprawl out on the ground, pop up and zoom again! After he gets the zoomies out of his system, Spoodoo likes to come hang out with his friends, leaning in for pets petting and ear scratches and getting some nice quality snuggle time in while his humans enjoys that beautiful smooshy face.

Spoodoo is getting along nicely in playgroup with his dog buddies at the shelter and we think he could go home with a well-matched doggie sibling. He's also reported to have done great with the resident cat in a previous foster home.

Spoodoo loves playing with rope toys and especially enjoys scent games. He's a smart pup too and is eager to please his people. He's already house and crate-trained and is learning all kinds of great skills in APA!'s Total Obedience Program.

The Total Obedience Program (TOP) is modeled after the AKC's Canine Good Citizen (CGC) test. As a TOP dog, Spoodoo has a personalized training plan and works with a volunteer trainer several times a week to help him learn the skills to become the best dog he can be! Spoodoo is learning skills like sit and down, walking nicely on leash, sitting calmly when approached by strangers or other dogs, staying in a sit or down until told "free," coming when called and "Place", which means he will go to a specific place in your home on command.

Once he successfully completes all the skills on his training plan, Spoodoo will be considered TOP Dog Ready! Spoodoo is working hard to become a wonderful companion, and as a part of APA's Total Obedience Program you can work with APA staff to continue to build a training relationship with him after adoption and master all the TOP dog skills together. Check out a video on APA's CGC program, on which the TOP was based: https://vimeo.com/89434193

Spunky, cuddly, silly and just an all around fun pup, Spoodoo is more than ready to move to a forever home where he can get all the love he so deserves. Come meet this sweet guy!