May
Animal ID:
APA-A-49106
Sex:
F
Looks Like:
Terrier, Pit Bull
Mix
Current Weight:
59 pounds
Date of Birth:
2015-03-31
Age:
2 years, 9 months
Location:
TLAC
Building 1
Kennel 127
Dog Score:
2 - Could potentially lived with a well matched dog friend. Come speak with us to find out more!
Cat Score:
3 - Has had mixed interactions with cats
Child Score:
1 - Needs an adult only home.
Home Alone Score:
4 - Has been left home alone somewhat successfully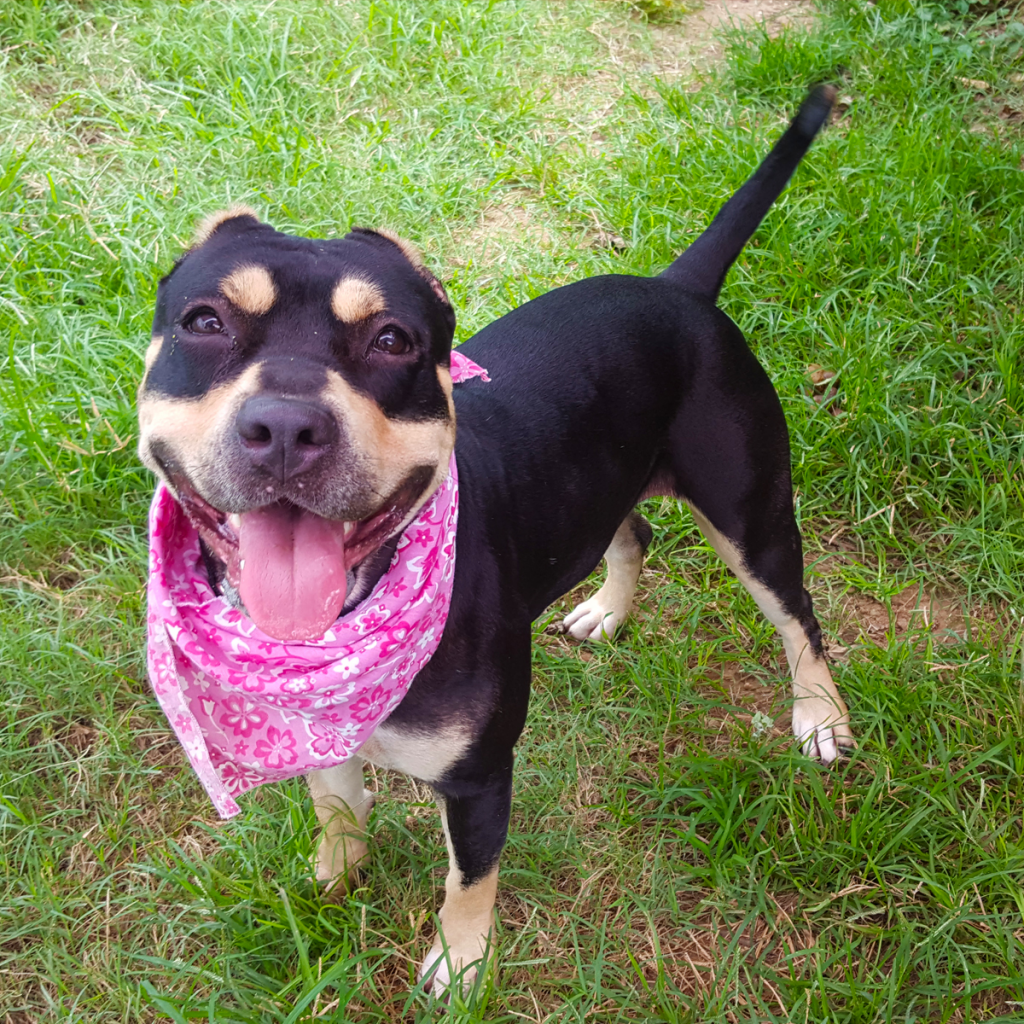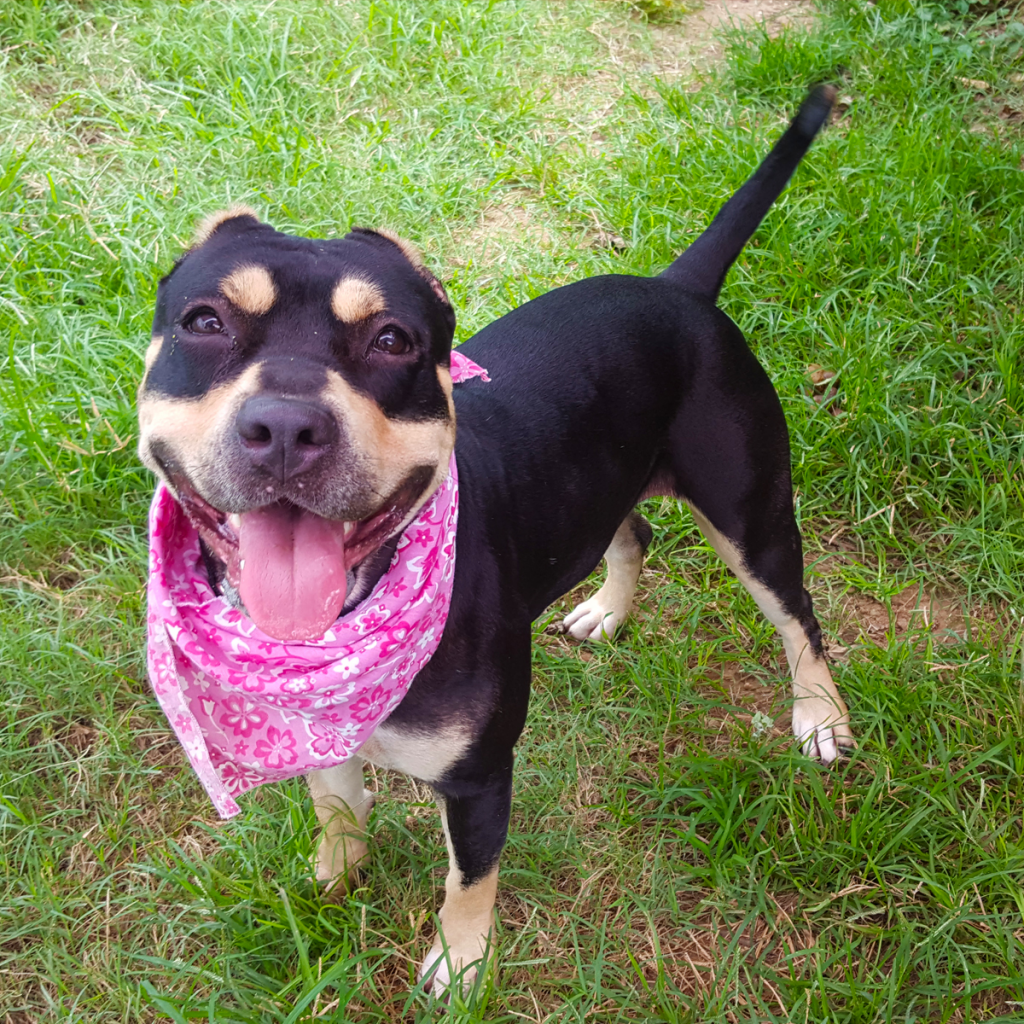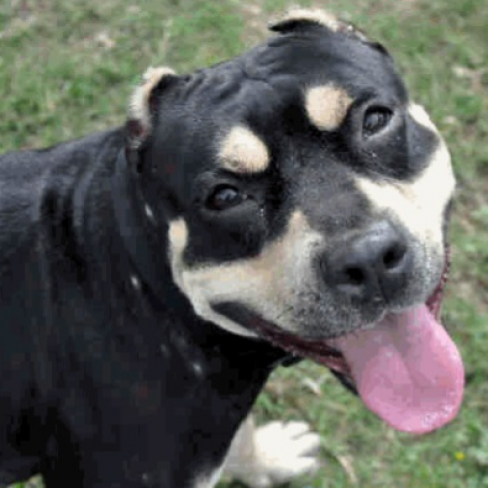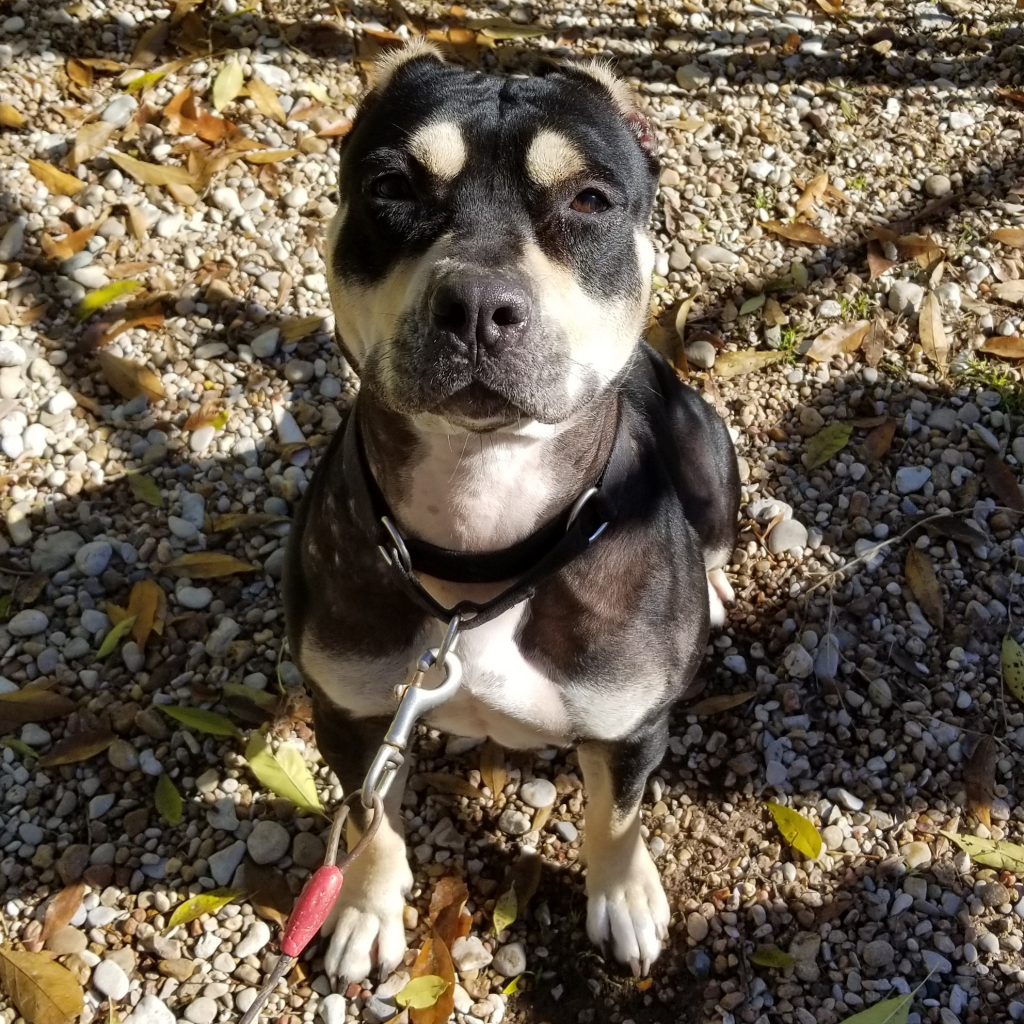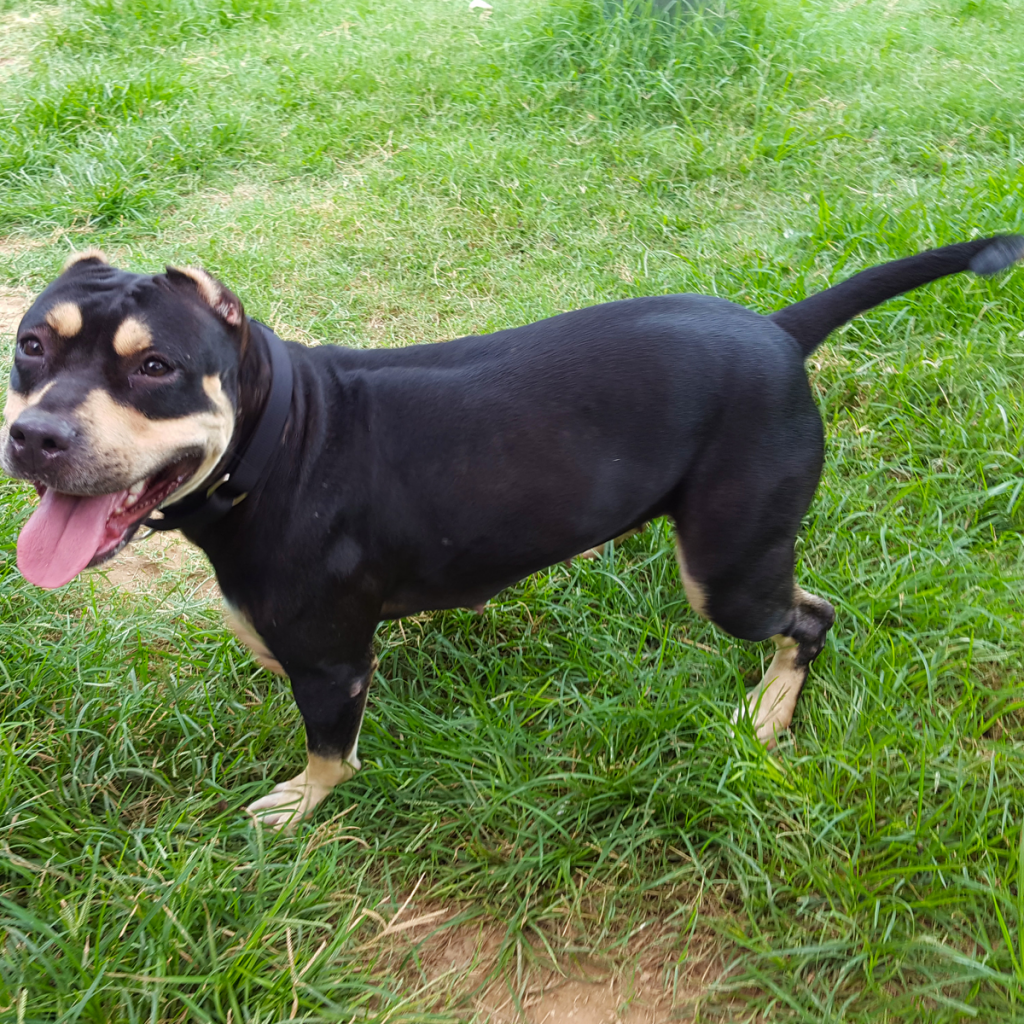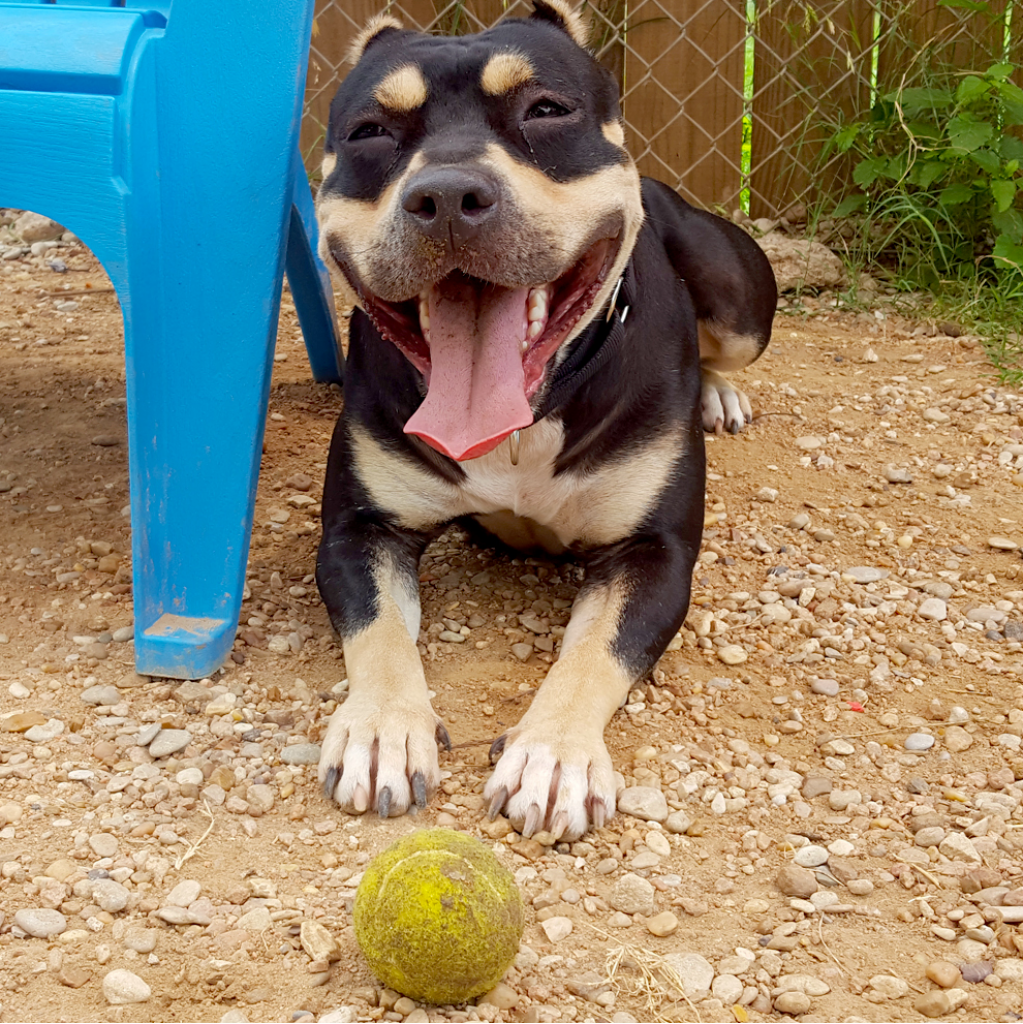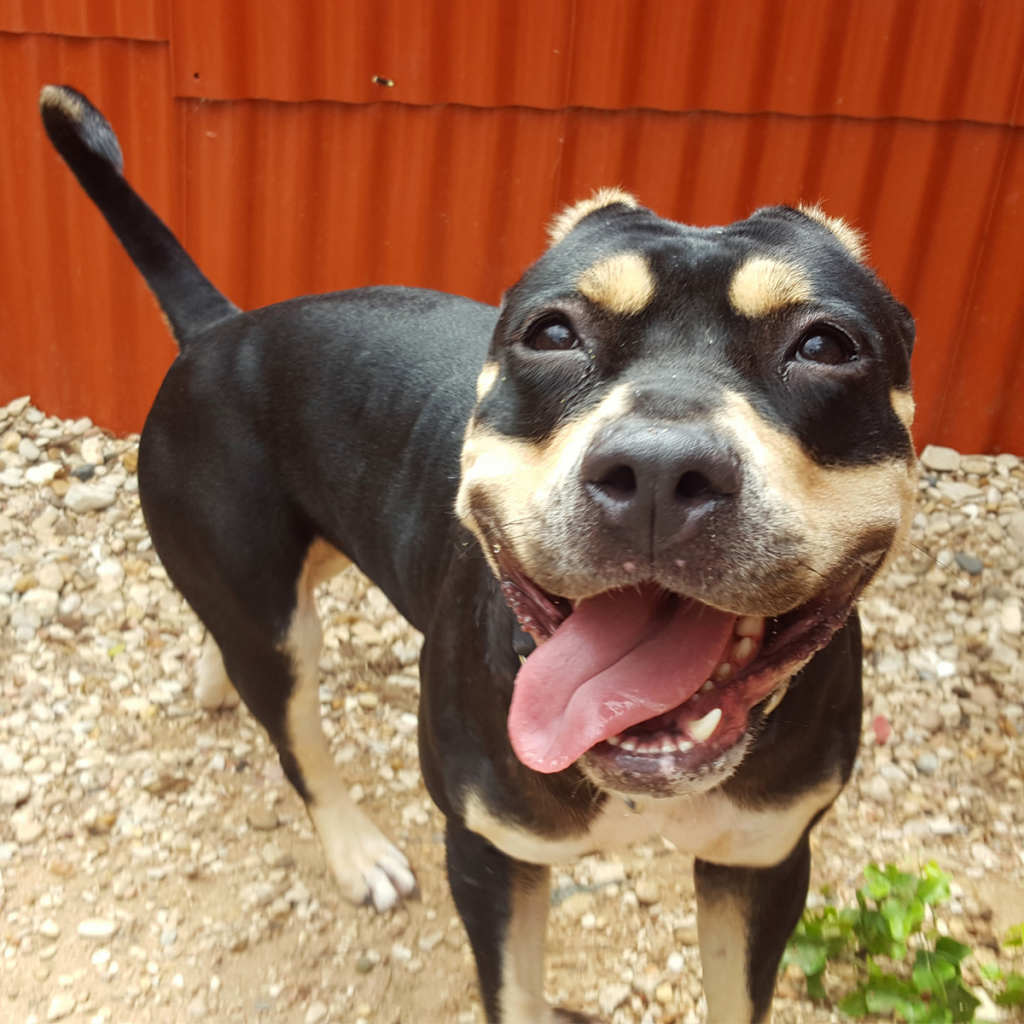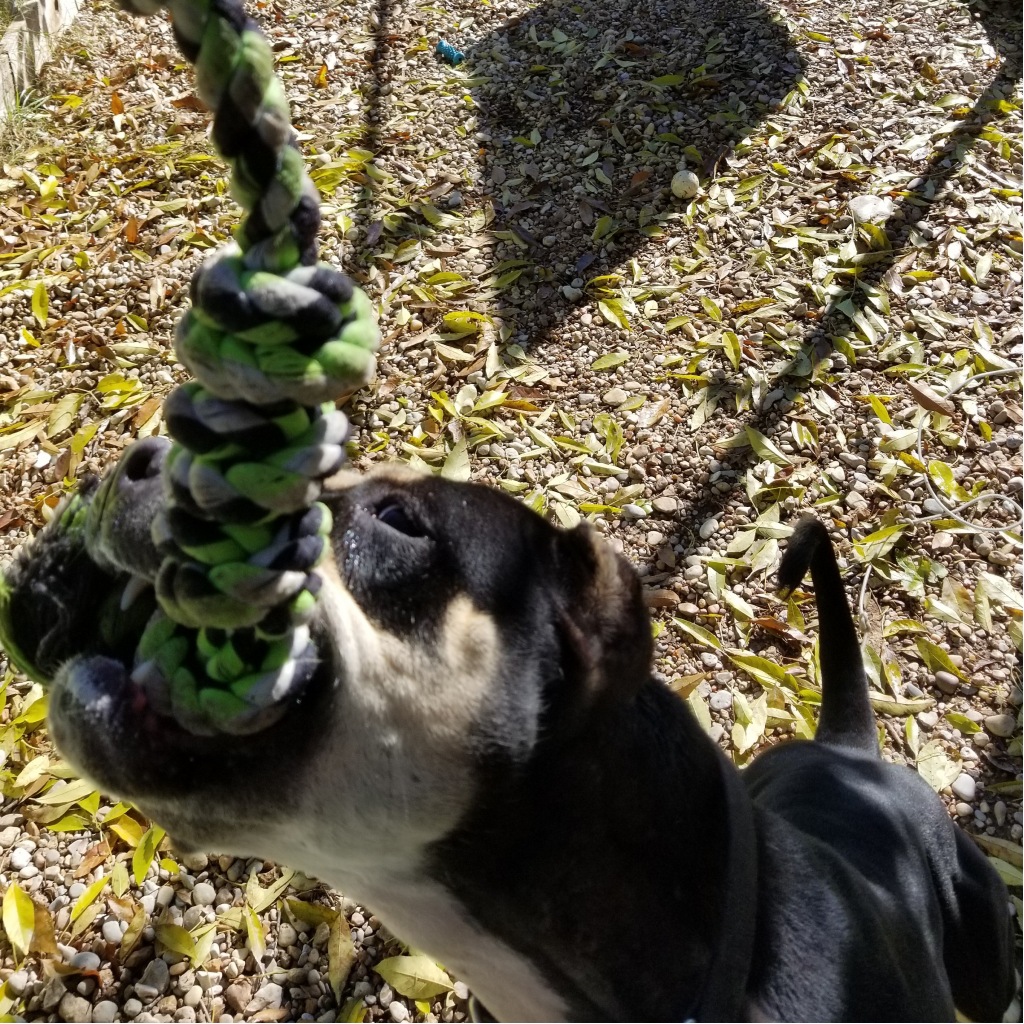 ---
---
May's signature wiggling walk and big smile will make you squeal with glee! She just spreads joy wherever she goes. It's hard to choose a word other than "perfect to describe this girl who is equal parts spunky and sweet!

May is quite the athlete and loves fetching and water - and especially loves when these two are combined. She's been known to stick her whole head underwater to retrieve a ball. As much fun as she is to play with, she is also very well-behaved in a home. She is housebroken, calm, and respectful of human items and food. She is content to snuggle with you or lay by your feet as you watch TV.

May knows 'sit' and walks well on leash. She would make a great hiking partner. She also seems to learn quickly and loves food, so we think she would make a great training student.

Aside from her skills, she's just a doll and a delight to be around. She has the biggest, brightest smile and is so much fun! Come visit her at APA today.