Yancey
Animal ID:
APA-A-49874
Sex:
F
Looks Like:
Terrier, Pit Bull
Mix
Current Weight:
48 pounds
Date of Birth:
2015-06-09
Age:
2 years, 5 months
Location:
TLAC
Building 3
Kennel 264
Dog Score:
2 - Could potentially lived with a well matched dog friend. Come speak with us to find out more!
Cat Score:
3 - Has had mixed interactions with cats
Child Score:
1 - Needs an adult only home.
Home Alone Score:
5 - Has been left home alone successfully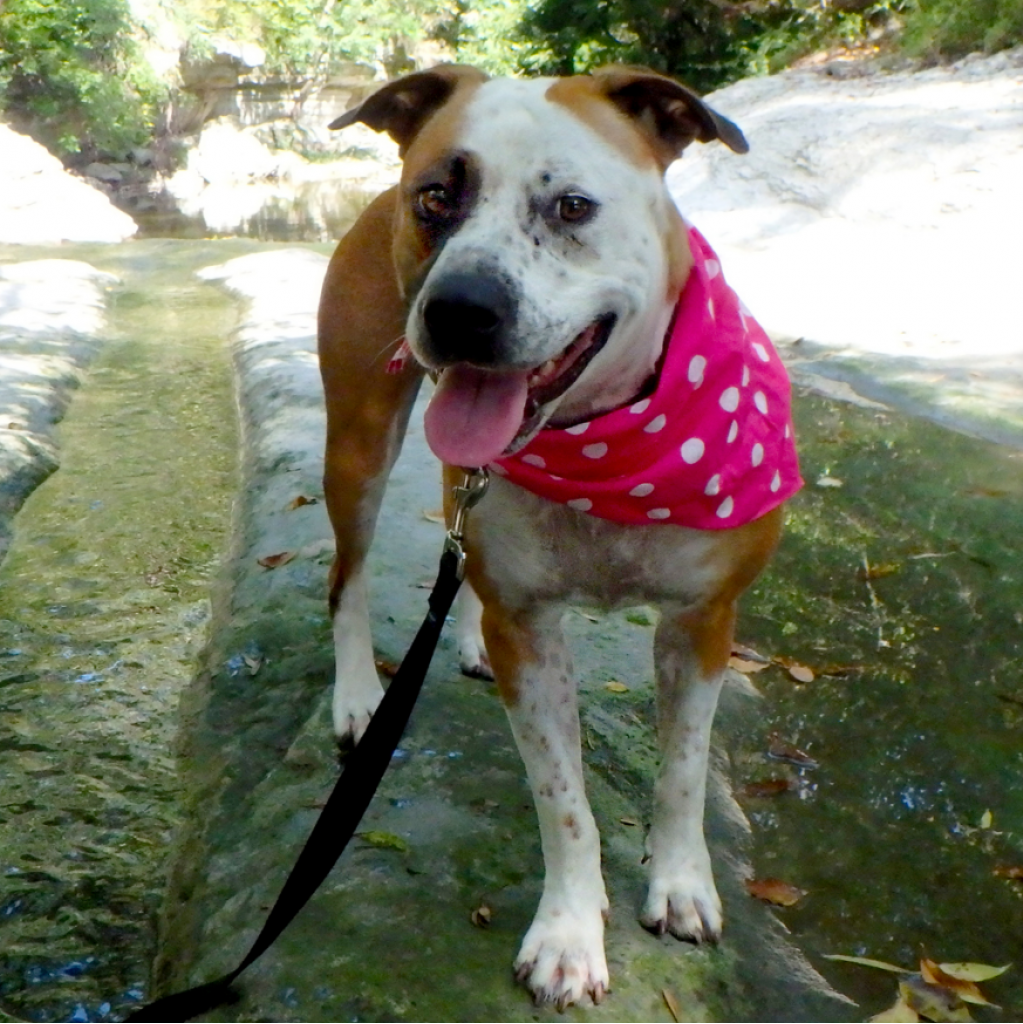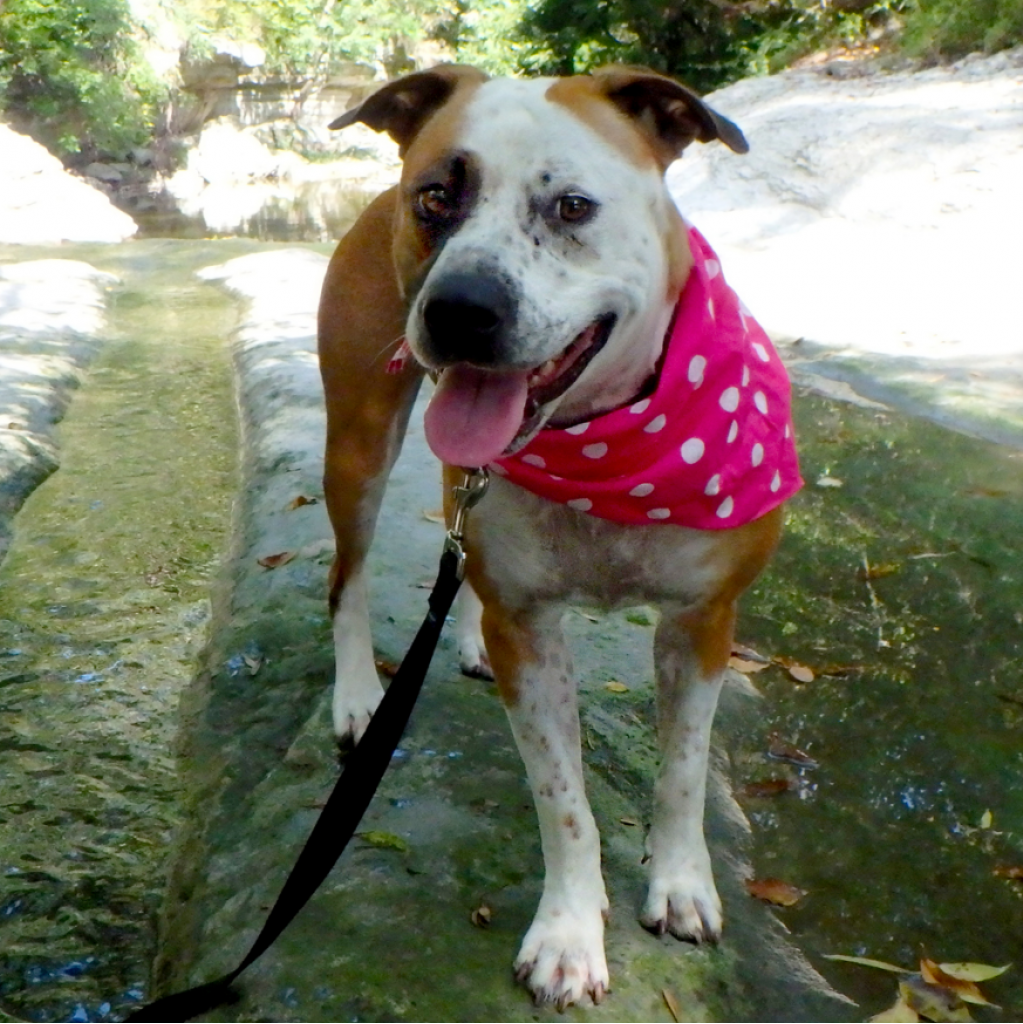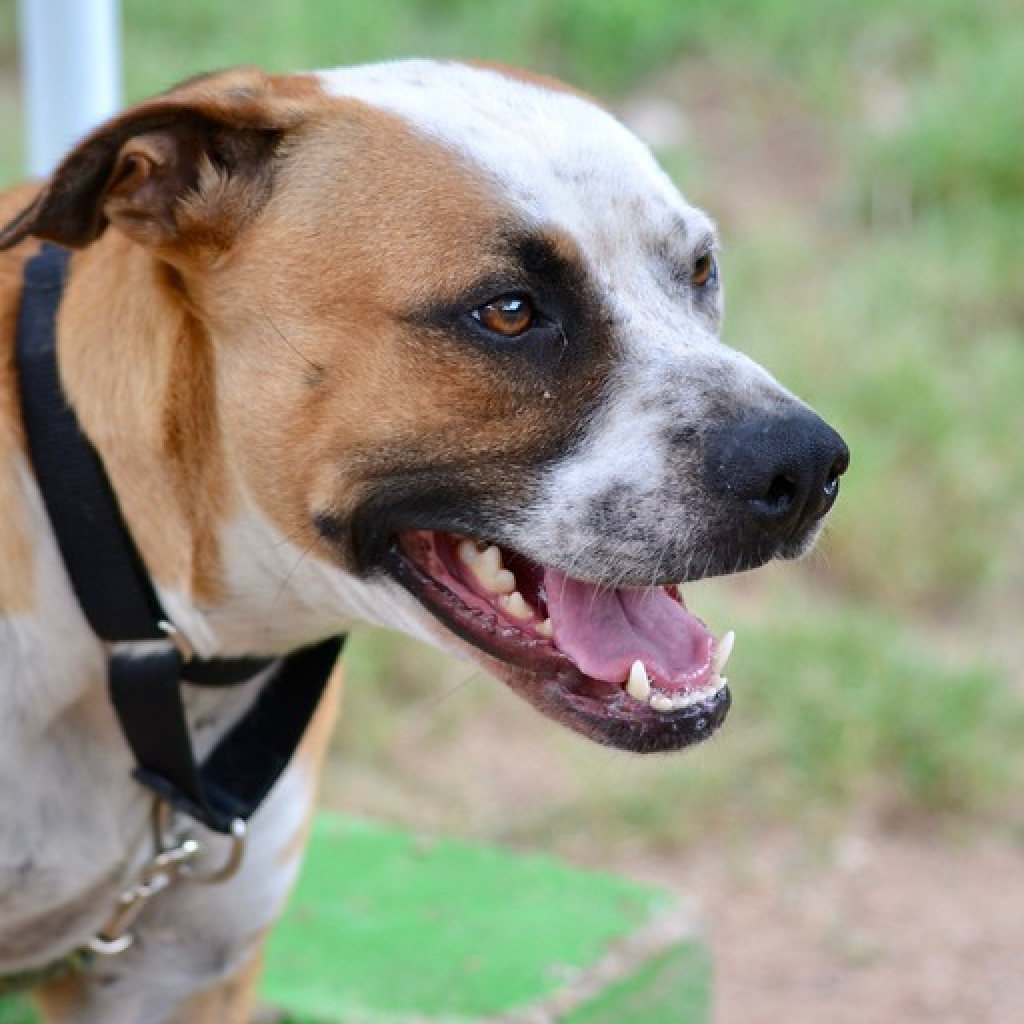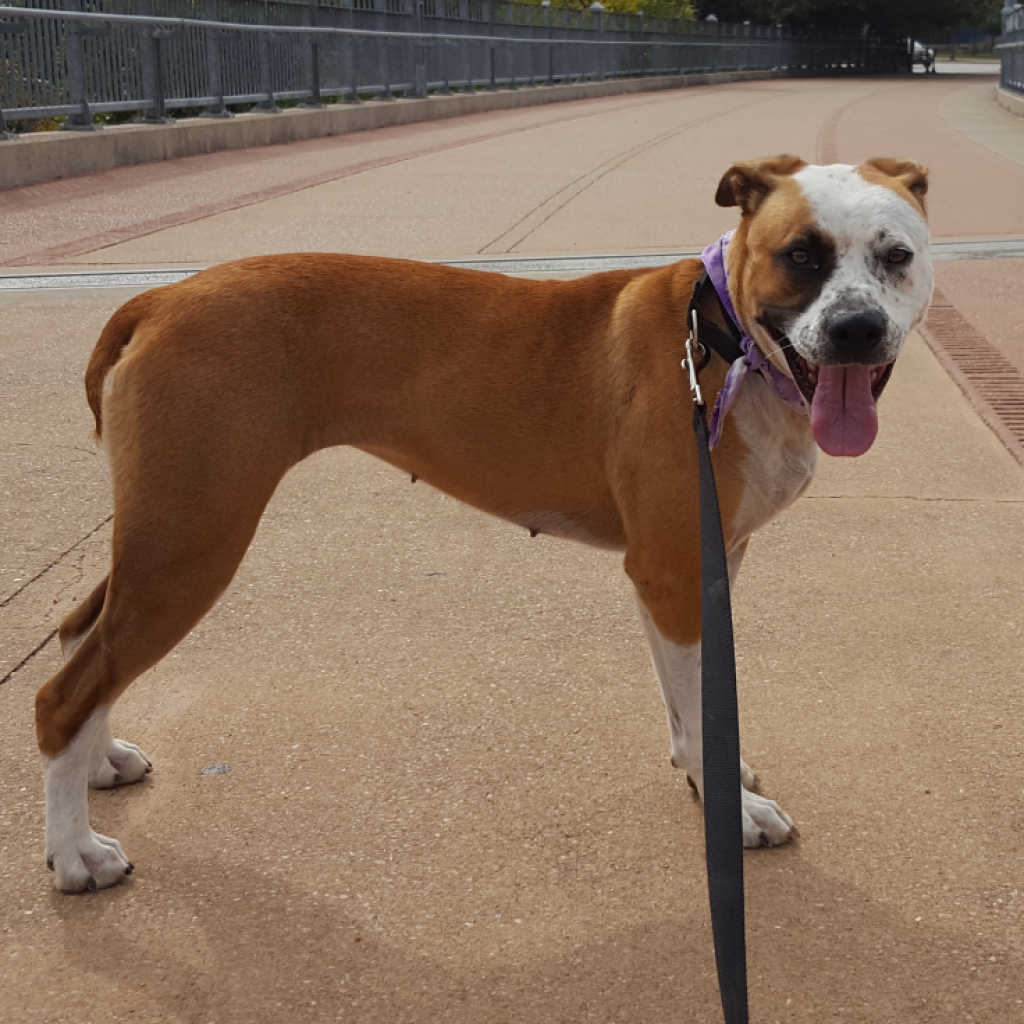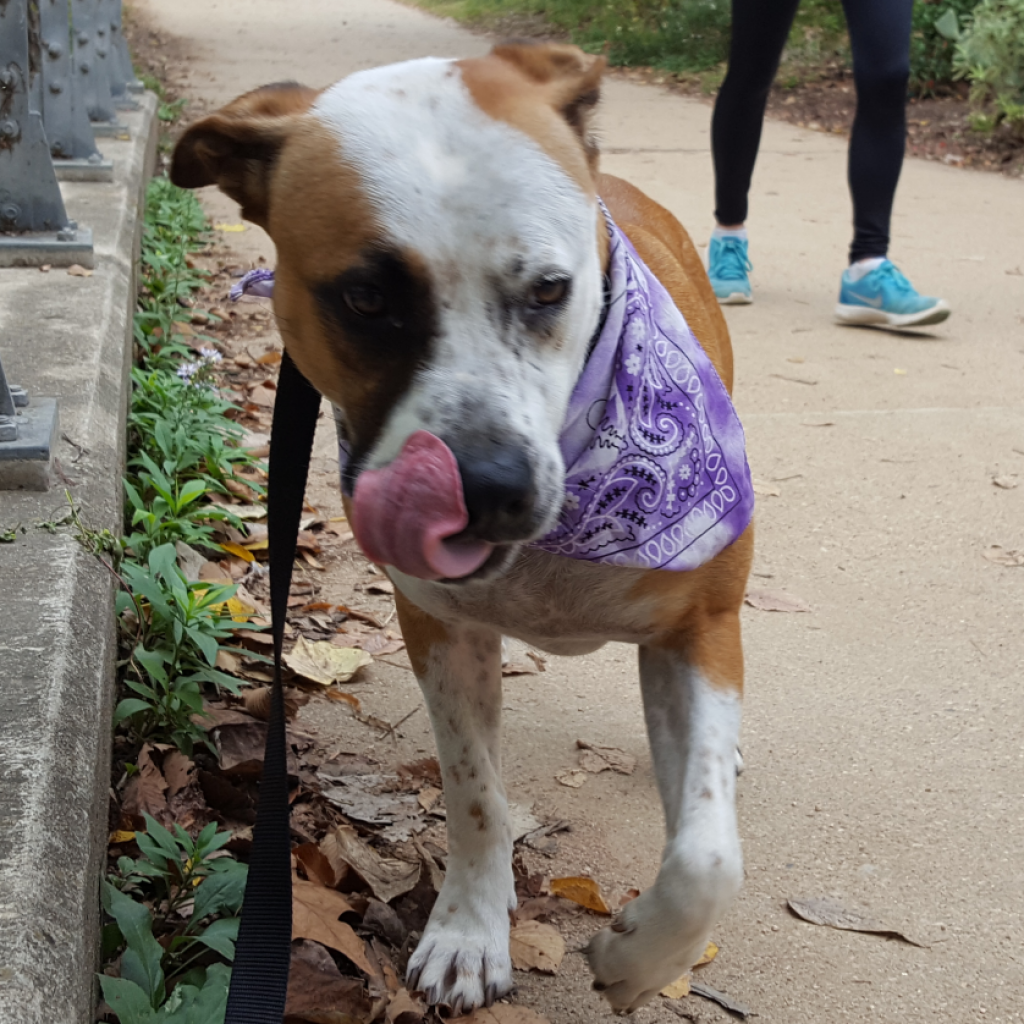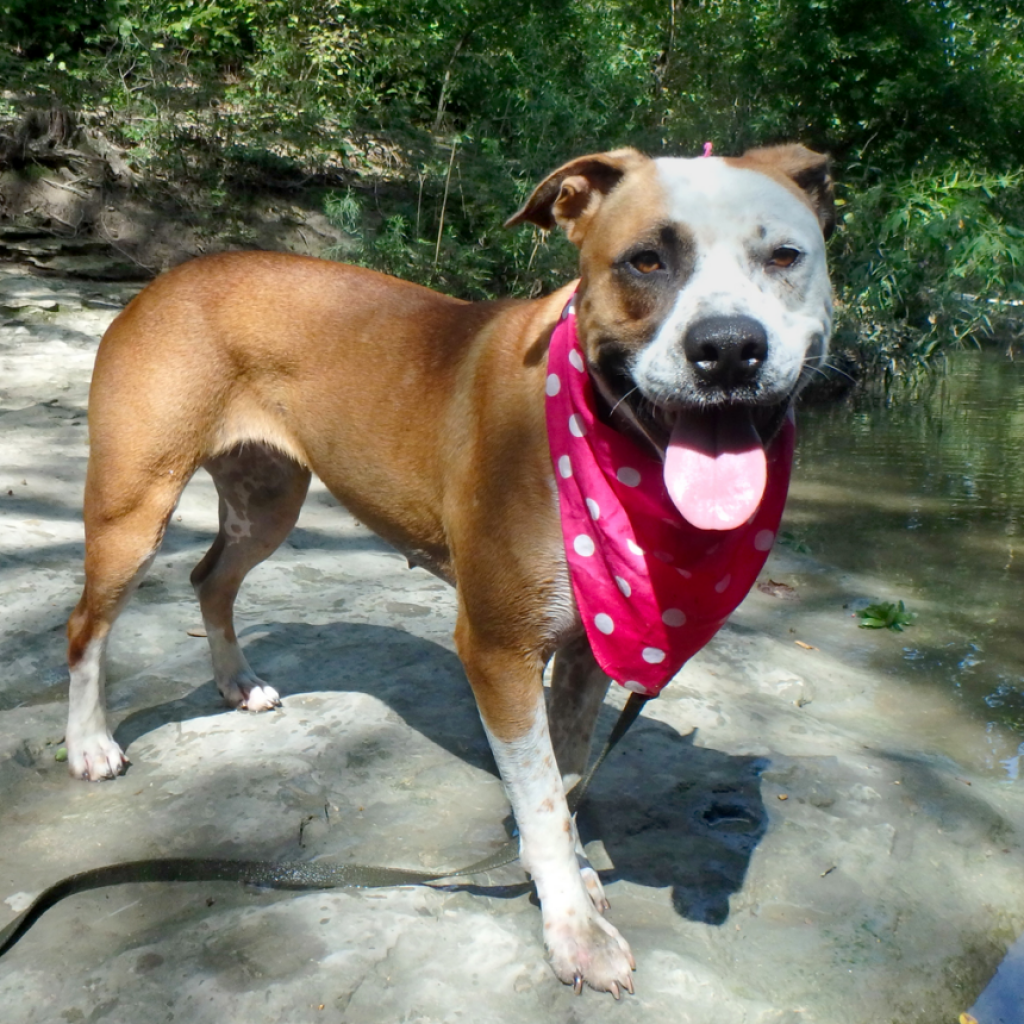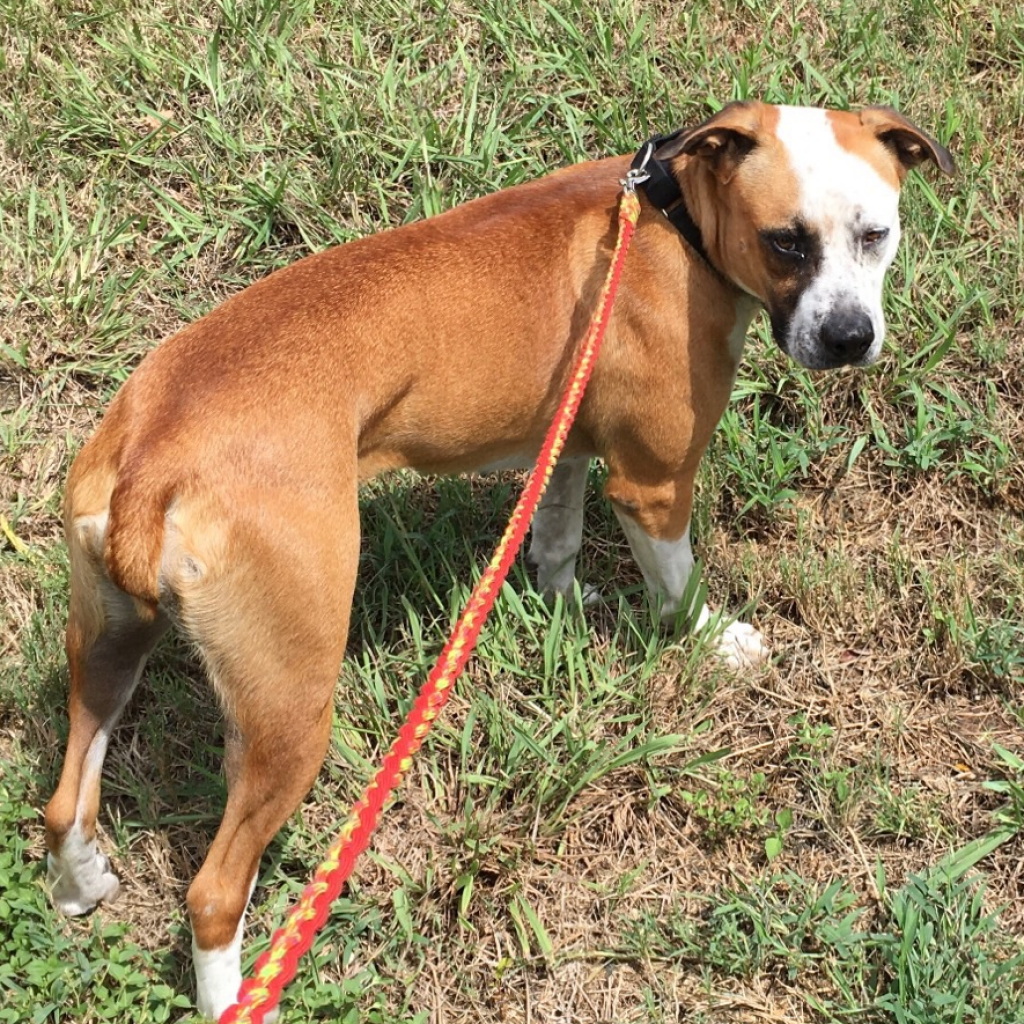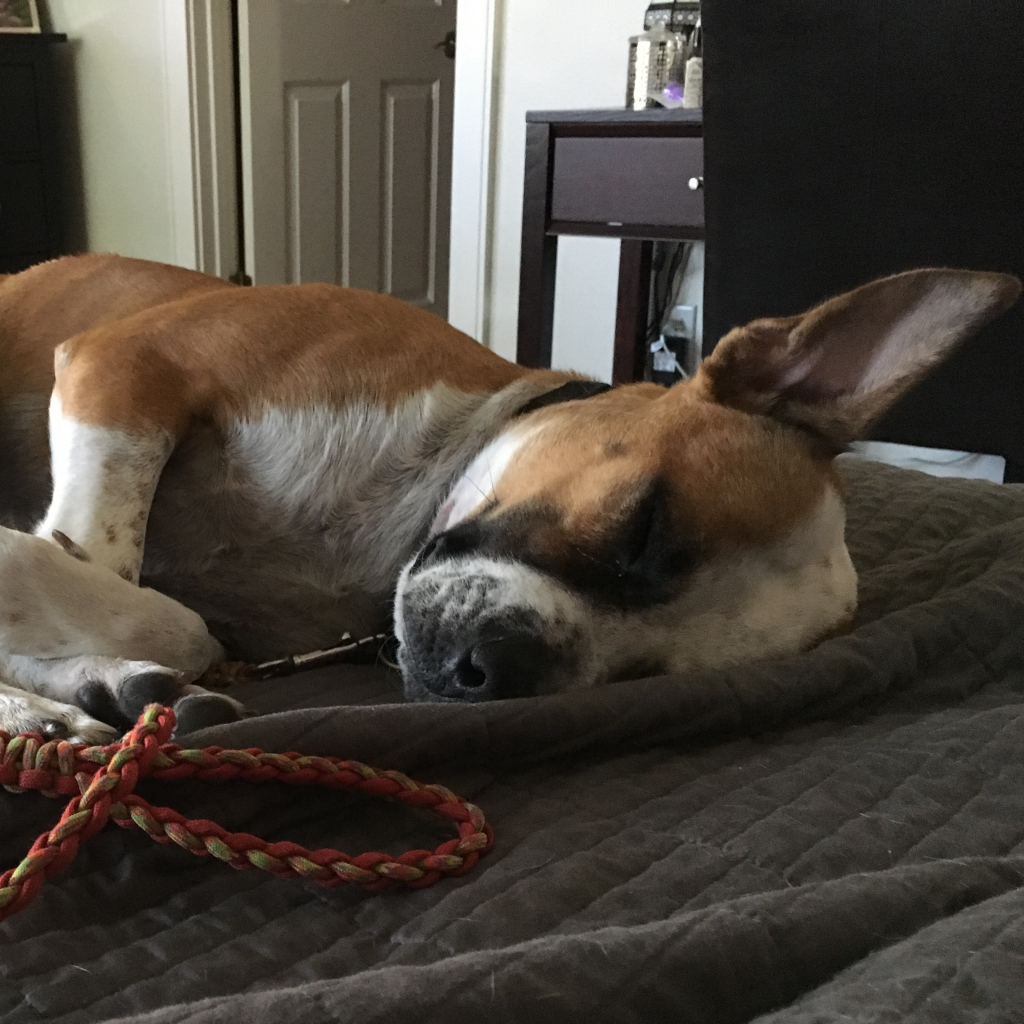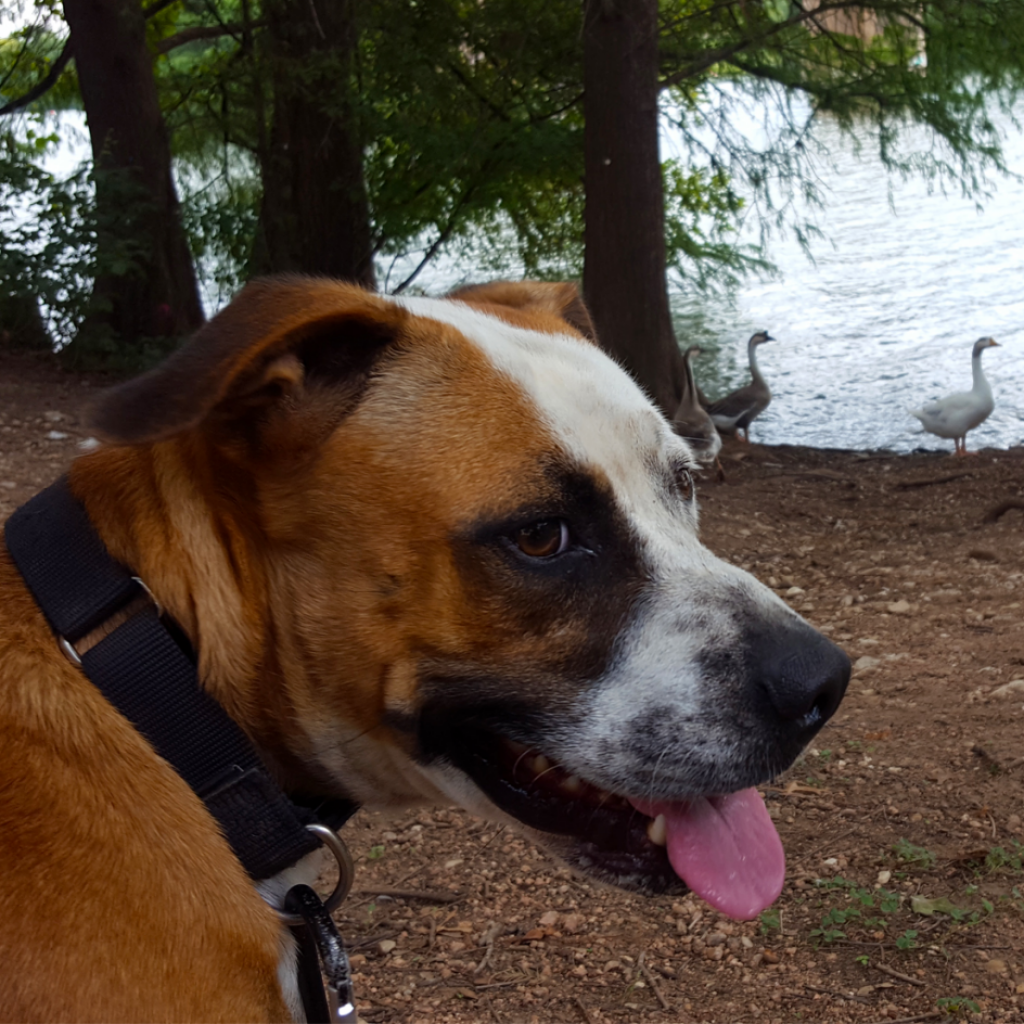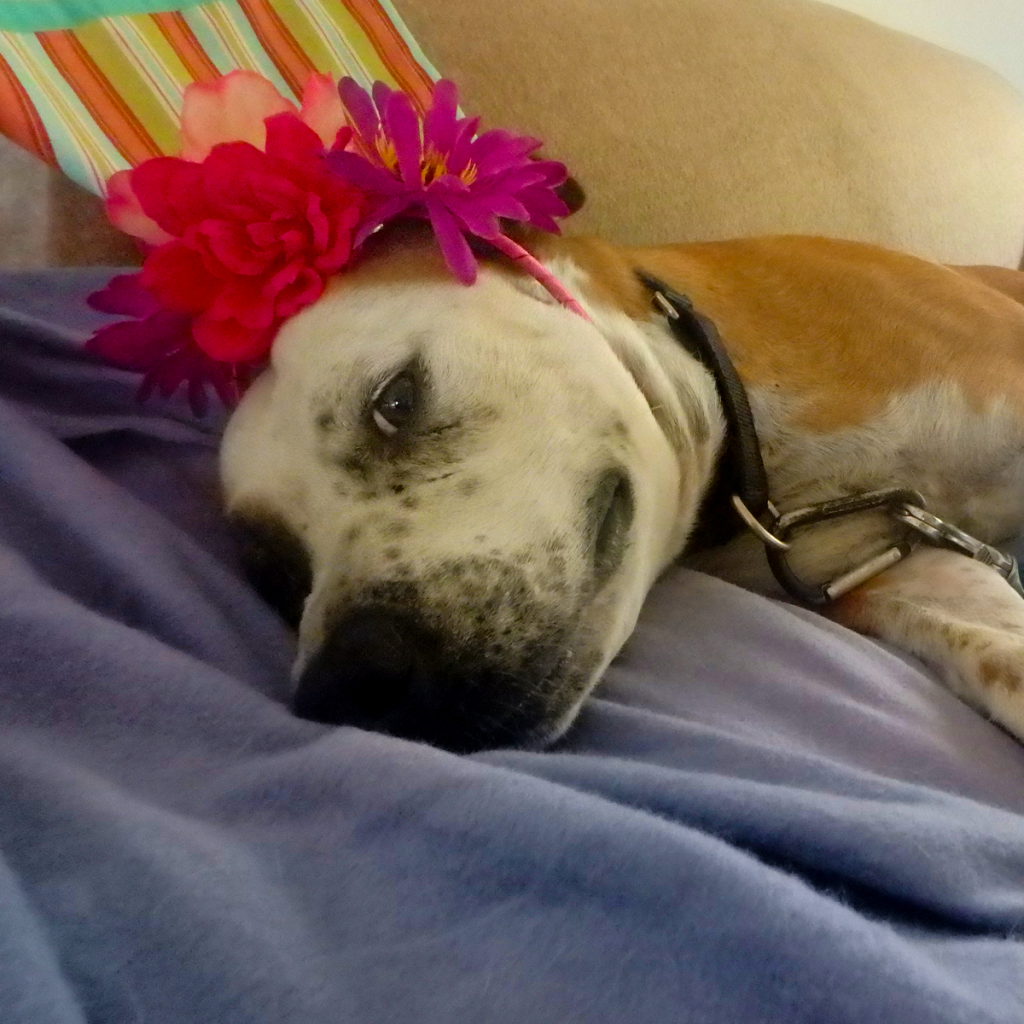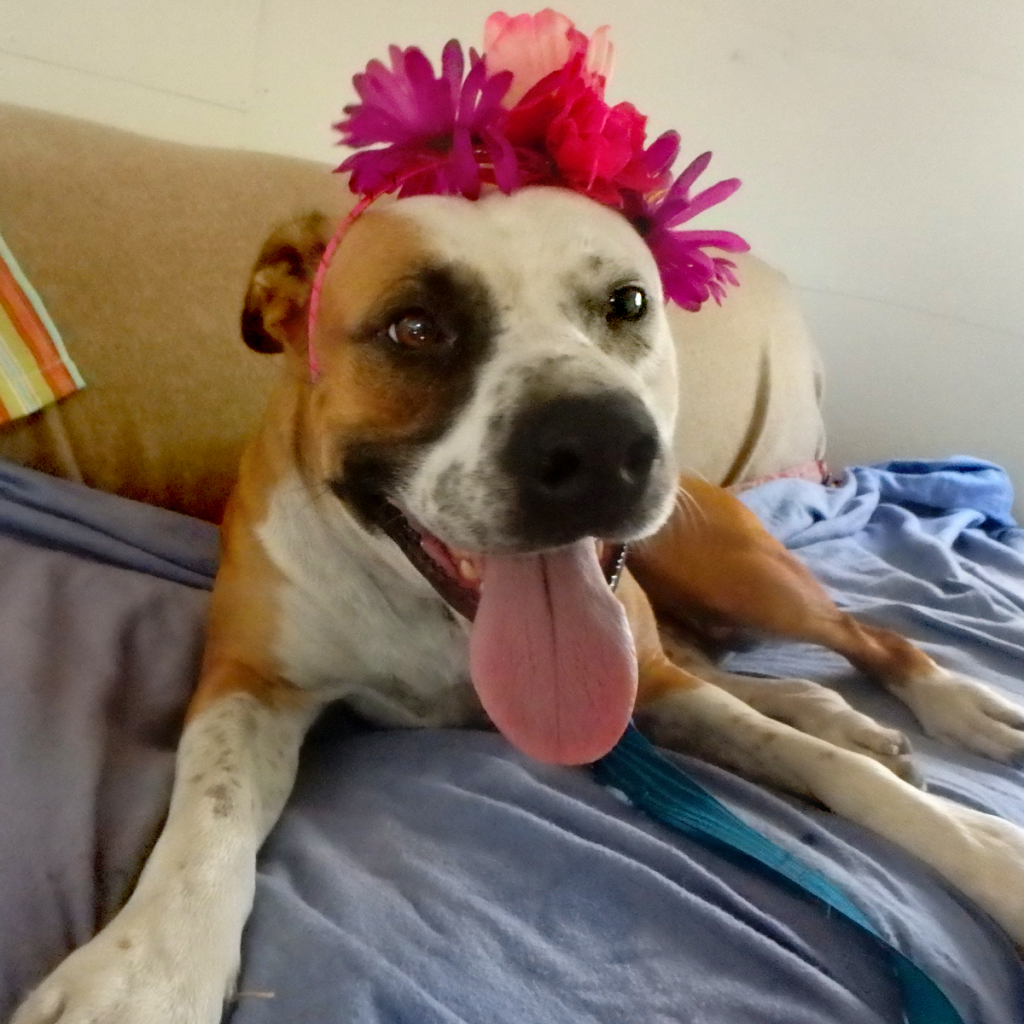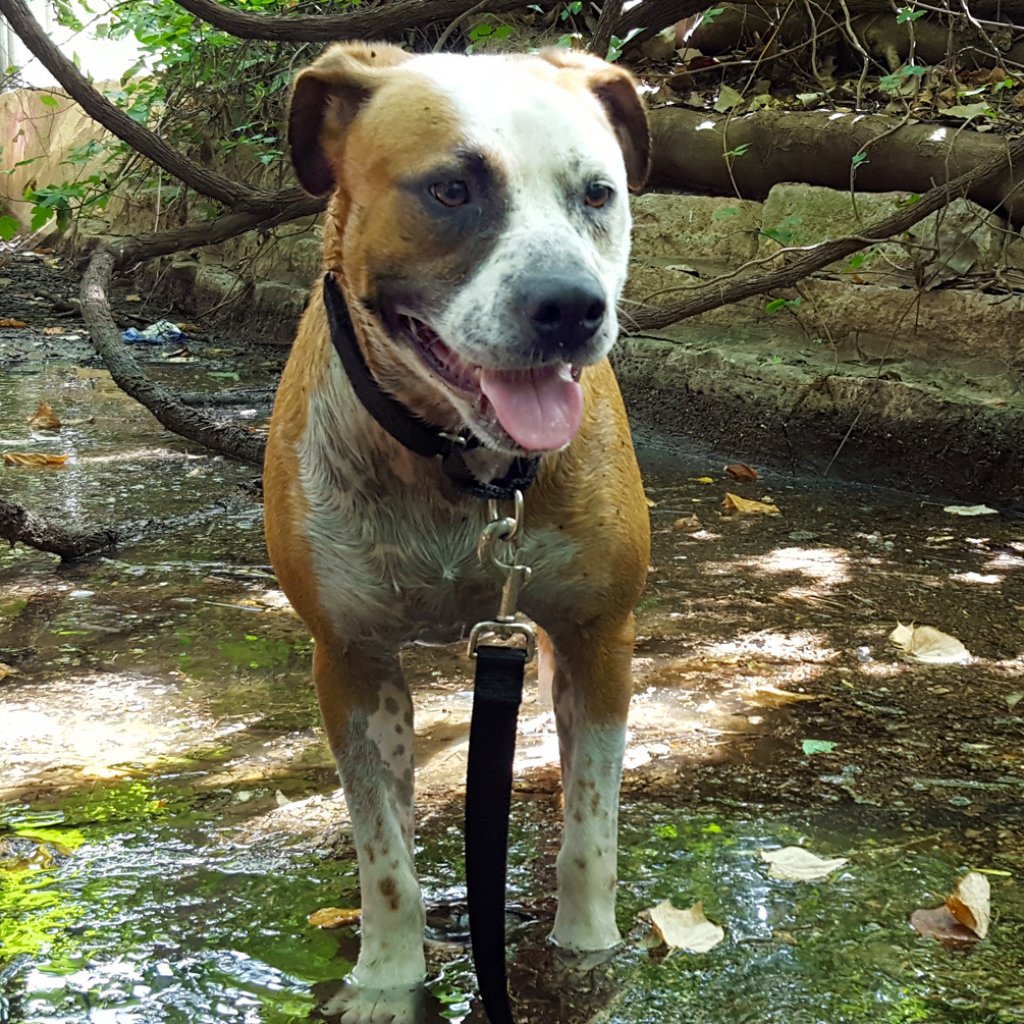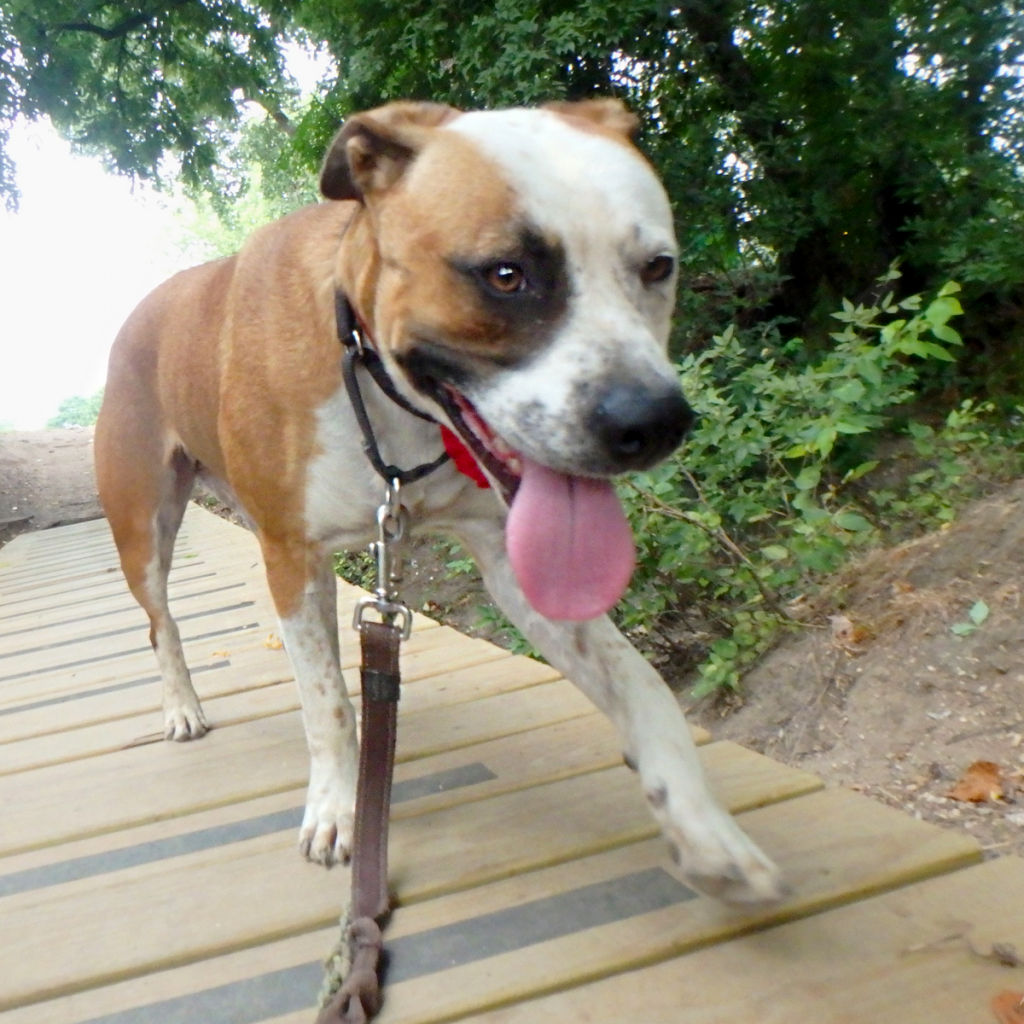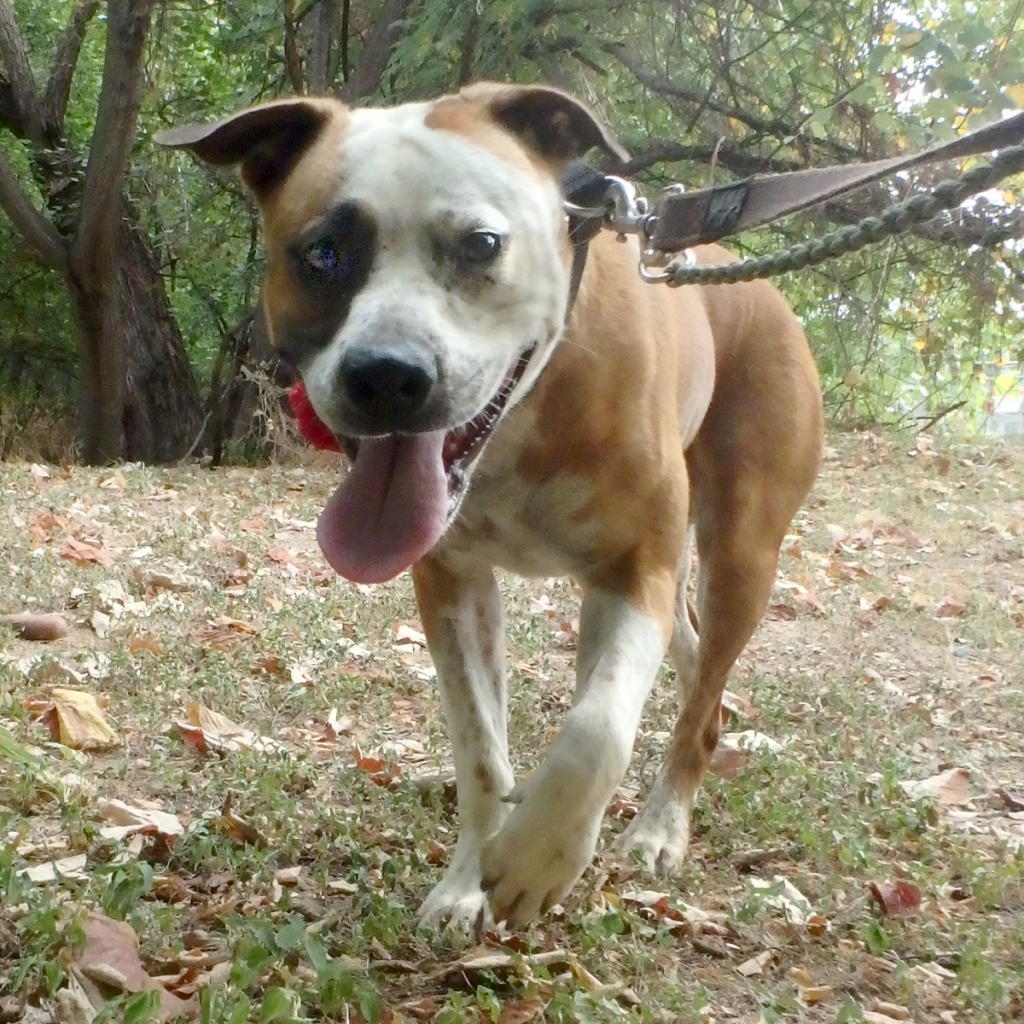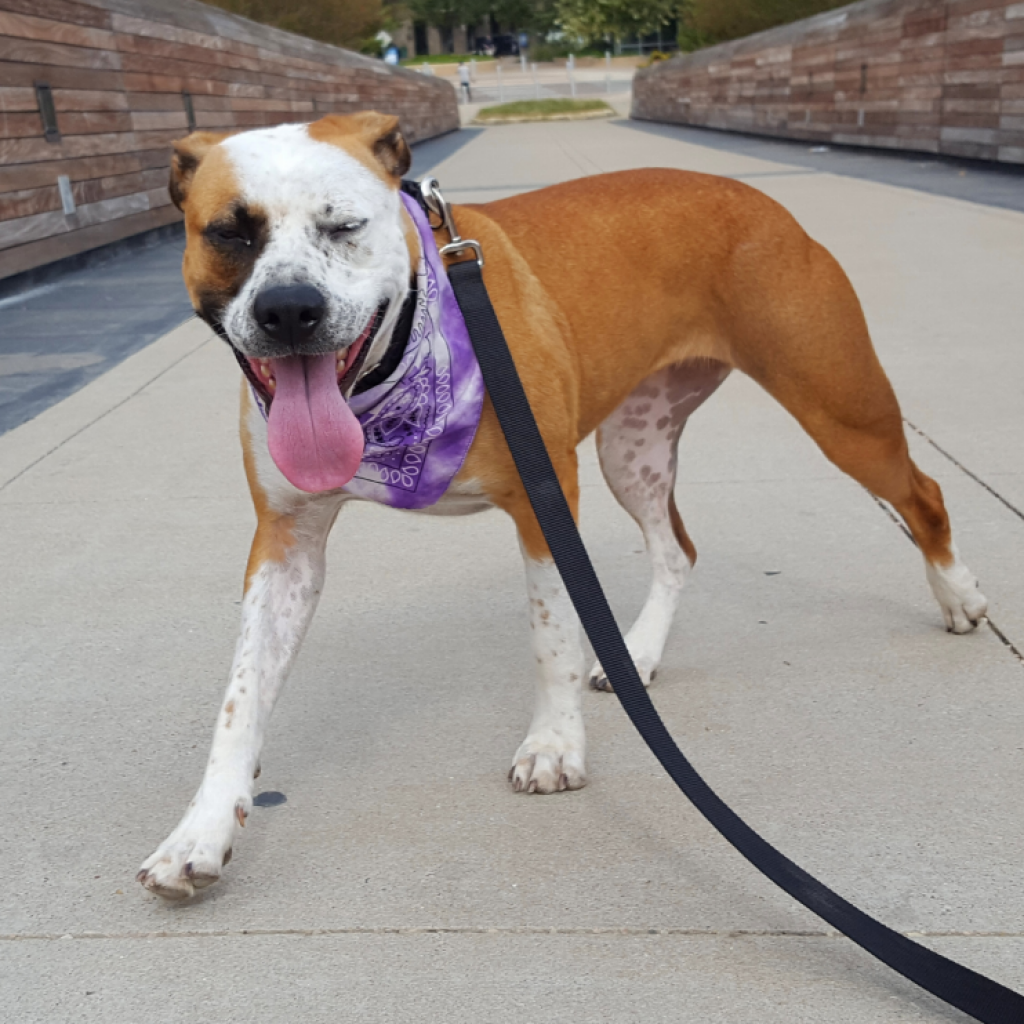 ---
---
Yancey is a sweet, mild-mannered lady who would love nothing more than to be your friend and playmate. She can't wait to meet her forever family that will give her the second chance and the loving family she deserves.

Yancey can be a little shy but is learning to trust her people more and more every day. She's overjoyed to see her favorite people every time they walk through the door. That rewarding feeling will completely melt your heart!

Yancey does well in her crate and walks calmly on her leash. She enjoys a good run or jog with her person and seems to smile when she's trotting along. If you're up for a quiet day, she's also the ultimate Netflix marathon companion and will gladly sit through just about anything!

From her cute, stubby tail to the markings across her eyes that look like Phantom of the Opera, Yancey is full of tenderness, and she will make the perfect companion for the perfect person. Come meet sweet Yancey today!

From Yancey's foster: "Watching Yancey slowly warm up to you and come out of her shell is so rewarding. She went from a dog that wouldn't let me touch her to morning cuddles where she loves to be laying next to you on her back getting a belly rub. I think she could really benefit from a foster home where she can be gradually exposed to more humans and animals to hopefully become less shy She is very quiet. She doesn't bark even when other dogs bark at her.

She loves going on long walks. She pulls on the leash some to go faster but not to pull away from me. I tell her to slow down and she normally does pretty quickly.

She's very well house broken. She will stand at the door when she has to go out. And she will hold it for a really long time through the night. She loves to sleep in bed with you and will sleep in as long as you want. She has become quite the cuddler in the mornings before getting up. She will lay a paw across you in the mornings during cuddle sessions when she isn't quite ready to stop cuddling and get up. She is a very active dreamer and light snorer, especially when dreaming. It is very funny to watch her dream.

She will play with stuffed toys by pouncing on them and throwing them up in the air and then running a few steps away from them. S he doesn't really want to engage with you during play more than you throwing the stuffed toy in the air to her (not fetch or tug of war). She seems a little uncertain if play is okay.

She does well in a crate when left alone. It takes a little effort to get her in there but she does fine once in. She also does well in the car. She can jump up by herself and will go and lay down in the very back of the SUV. She is curious about the fast food windows but stays in the back and won't mess with your food. She will come check out what you are eating but has been very good about listening if I tell her no when she gets too close to my food (even when on the coffee table right at her nose)."