Tanner
Animal ID:
APA-A-50702
Sex:
M
Looks Like:
Poodle, Miniature
Mix
Current Weight:
6.56 pounds
Date of Birth:
2006-07-31
Age:
11 years, 1 month
Location:
In Foster
email


[email protected]


to inquire
Dog Score:
4 - Has positive notes about interacting with dogs in the shelter or at home. A good candidate to live with other dogs.
Cat Score:
4 - Has positive notes with cats.
Child Score:
5 - Has lived with children.
Home Alone Score:
5 - Has been left home alone successfully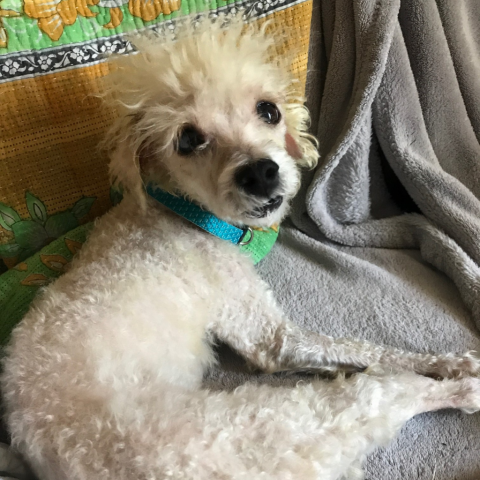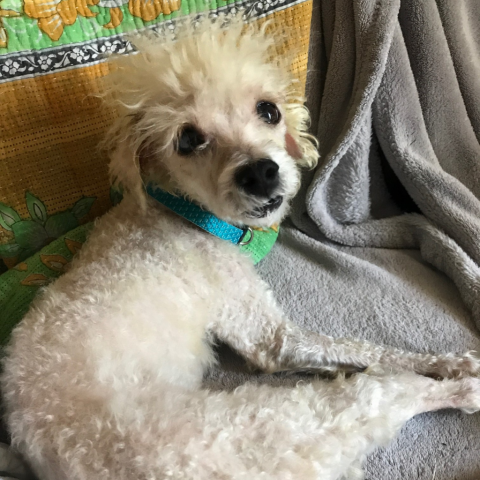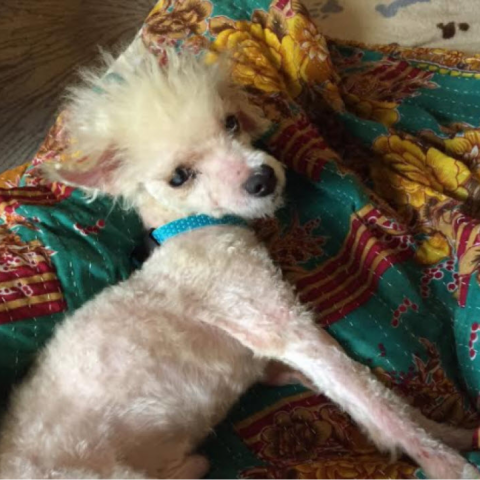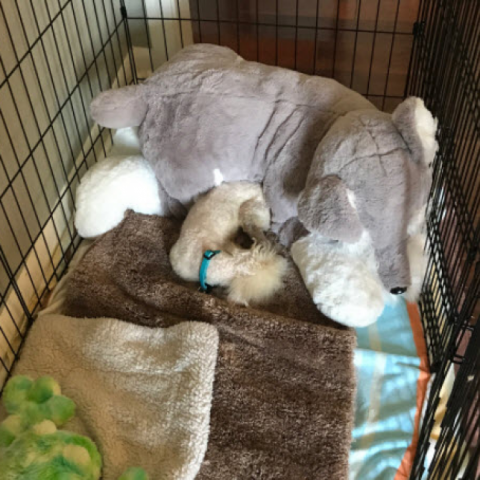 ---
---
Tanner is an adorably silly miniature poodle, who came to Austin Pets Alive with a neurological condition rendering him unable to walk, made worse by a terrible ear infection. As his ear infection was treated and resolved, his mobility improved. Tanner is still a sideways kinda dog...he leans to the left and will topple over often, but he trots around his foster mom's yard like he owns the place...even when he falls he just keeps on going.

While it's unclear exactly what has made Tanner so wobbly, he is easily managed. He only weighs about 6 lbs, so when he needs to be carried it's no problem at all. His foster mom notes that he is an enthusiastic eater and prefers eating laying down. He is offered water several times a day (he has trouble getting to the water bowl on his own), and is house trained, though he should be carried outside to potty.

Tanner does not walk on a leash, but he should be carefully watched when outside because he does scoot around quite fast, and his person should be nearby when he potties to ensure he doesn't fall over when he goes (and doesn't soil himself).

Tanner currently lives with 2 other small dogs who are careful not to trample him and share laptime with him. He also lives with cats, who he mostly ignores except when he feels like barking at them.

We don't know what kind of family Tanner had in a prior life, but his new family will need to provide a little bit of extra attention and care to keep him clean & groomed (he will need a groomer who can carefully manage his inability to stand without support). If you think you can provide the extra care Tanner needs, we are sure you'll be delighted.