Barbie
Animal ID:
APA-A-51807
Adoption Fee:
$160.00
Sex:
F
Looks Like:
Terrier, Pit Bull
Current Weight:
53.8 pounds
Date of Birth:
2015-08-01
Age:
2 years, 7 months
Location:
In Foster
email


[email protected]


to inquire
Dog Score:
U - No Information Yet
Cat Score:
U - No Information Yet
Child Score:
U - No Information Yet
Home Alone Score:
4 - Has been left home alone somewhat successfully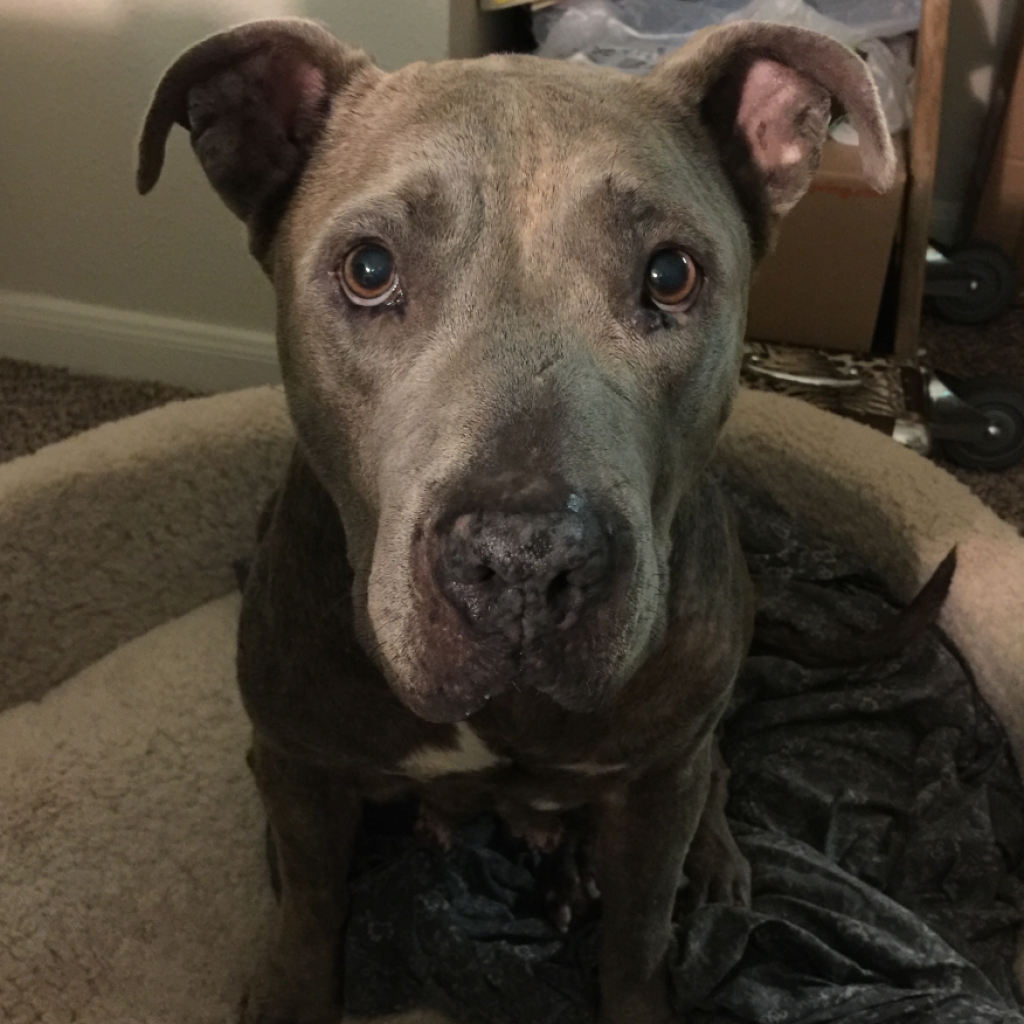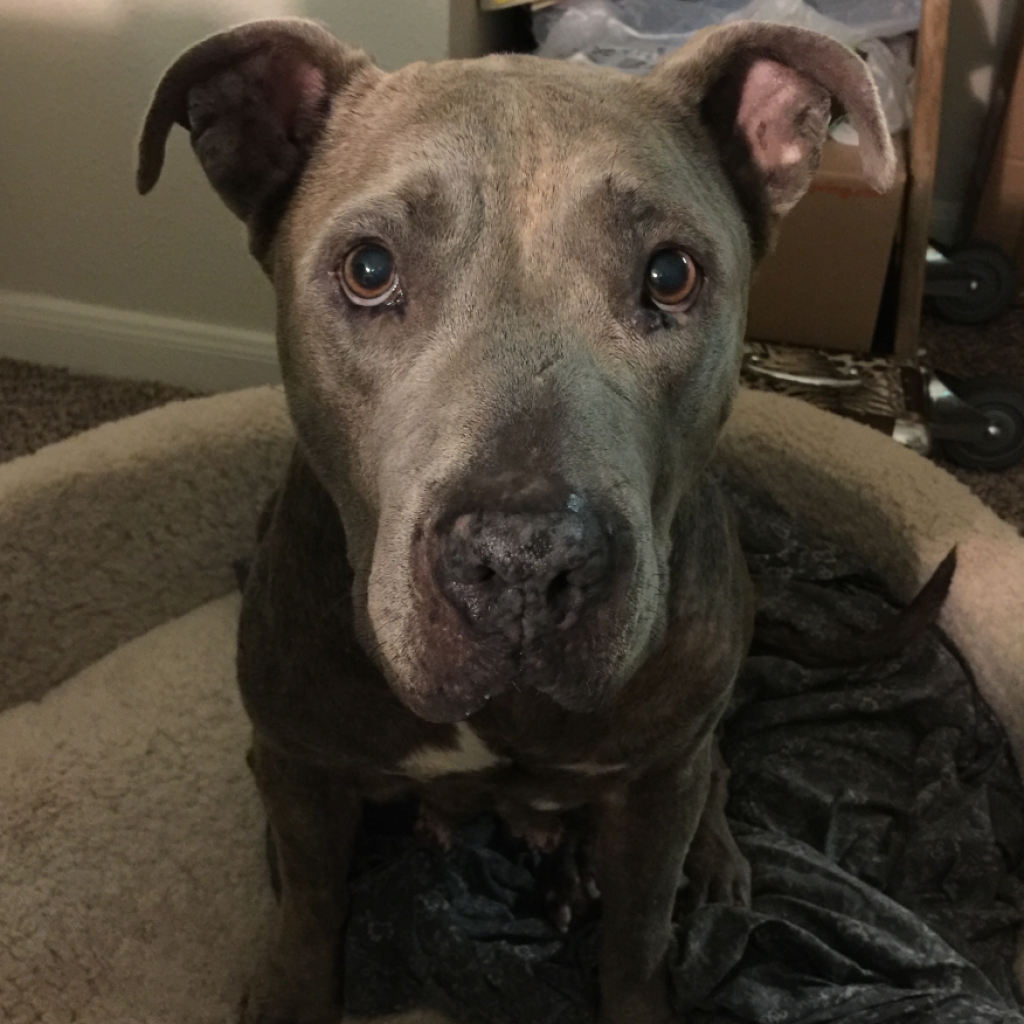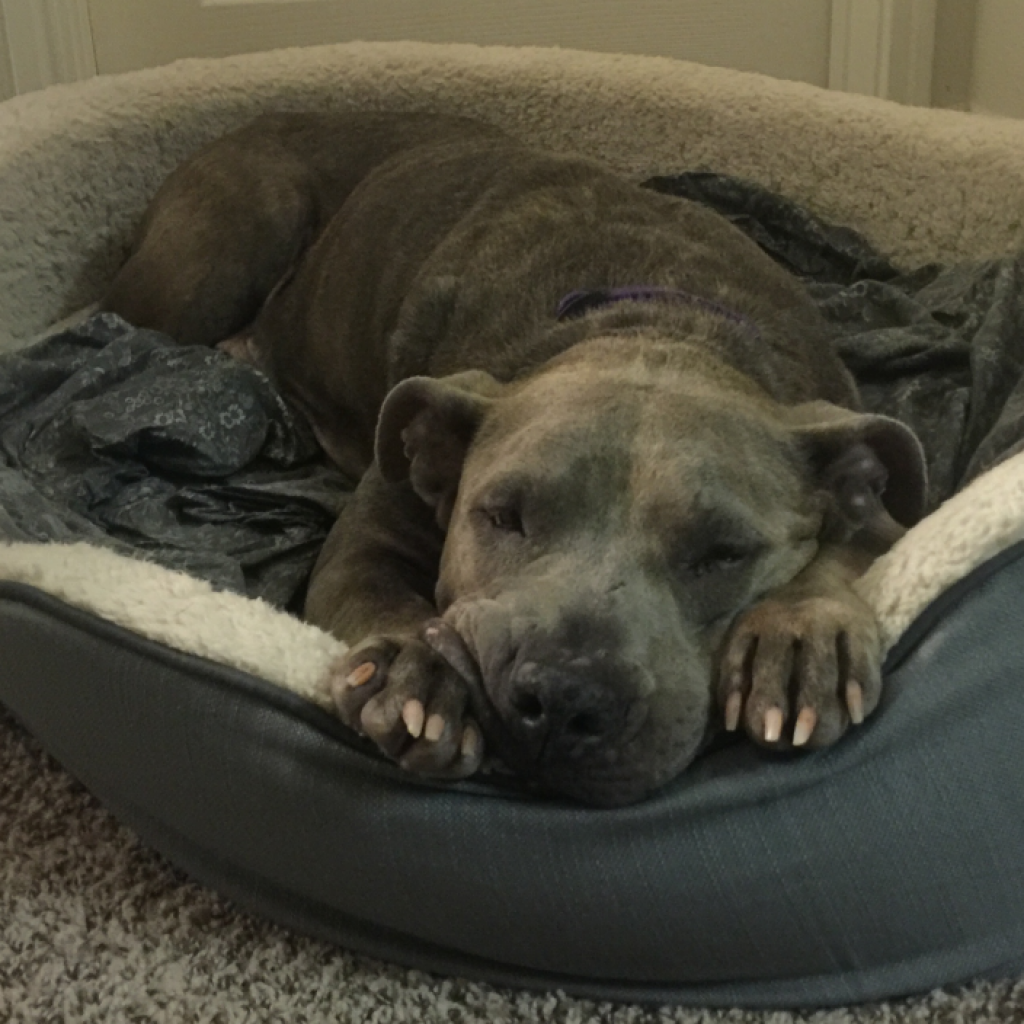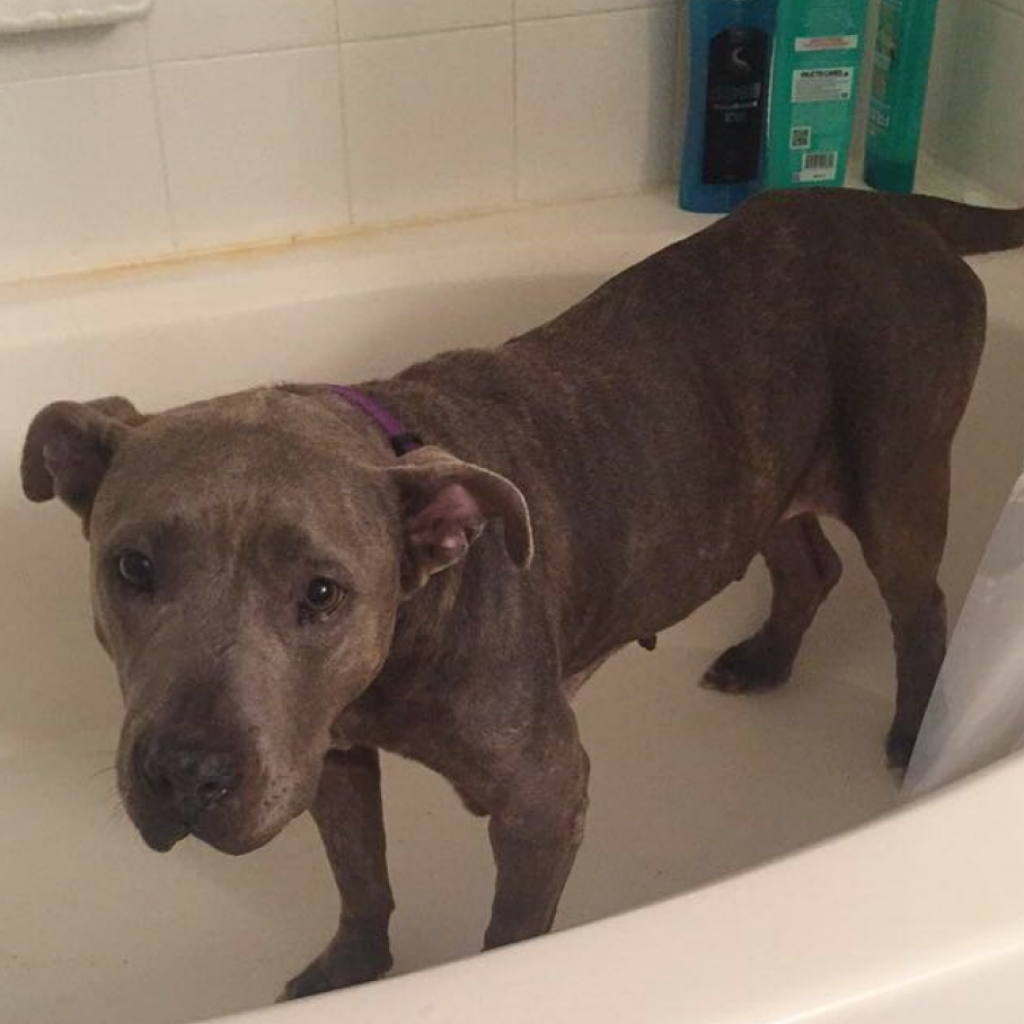 ---
---
Barbie the most gentle, sweet pooch! This resilient girl is a Hurricane Harvey survivor, and was a long-time stray prior to that. She has had a tough life, but her bright expressive eyes exude pure love and affection. It will completely win your heart!

She is an absolute angel in her crate, and is working on her "sit, stay, lay down, and "heel commands. She's house trained and absolutely mild mannered to her core. Barbie is so attentive, and even if she doesn't know an exact command, she'll do her best to follow instructions, and is amazingly well behaved.

This affectionate lady loves to be petted and loves to be close to her person. She loves to sleep with her people at night, if they're ok with it, and will always be near if they're sitting at a desk or another chair. This sweet girl loves her people so much, she will follow them around and will keep a close protective eye on their every move. When you come home, she will do a comical bounce and bat her paws around. It's pretty endearing!

Barbie loves to be lazy, and her sleep time is something she thoroughly cherishes! She likes to go on walks for a while, but eventually will hilariously try and turn around to go home. After a long snooze, she also can get pretty playful, but settles down very quickly again. Her current foster says that Barbie doesn't like to get her feet wet, and when it's raining really pushes how long before she's willing to go out and take care of her business. She can be quite the silly pooch.

Barbie is such a sweetheart, and she deserves to feel the reassurance that her love will be reciprocated. She would probably thrive in a home where she's the only other dog, as she hasn't been around many in her life. Mostly, Barbie just wants a home with soft spaces where she can nap, and a loving family that will adore her for all her days! Come meet Barbie! Her deep beautiful eyes will melt you to the core!