Americus
Animal ID:
APA-A-54008
Adoption Fee:
$25.00
Sex:
M
Looks Like:
Terrier, Pit Bull
Mix
Current Weight:
52 pounds
Date of Birth:
2015-08-17
Age:
2 years, 7 months
Other Info:
CGC Trainee
Location:
TLAC
Building 1
Kennel 109
Dog Score:
3 - Has had mixed notes about interacting with dogs in the shelter or at home. A candidate to live with other dogs.
Cat Score:
U - No Information Yet
Child Score:
3 - Mixed notes around children.
Home Alone Score:
4 - Has been left home alone somewhat successfully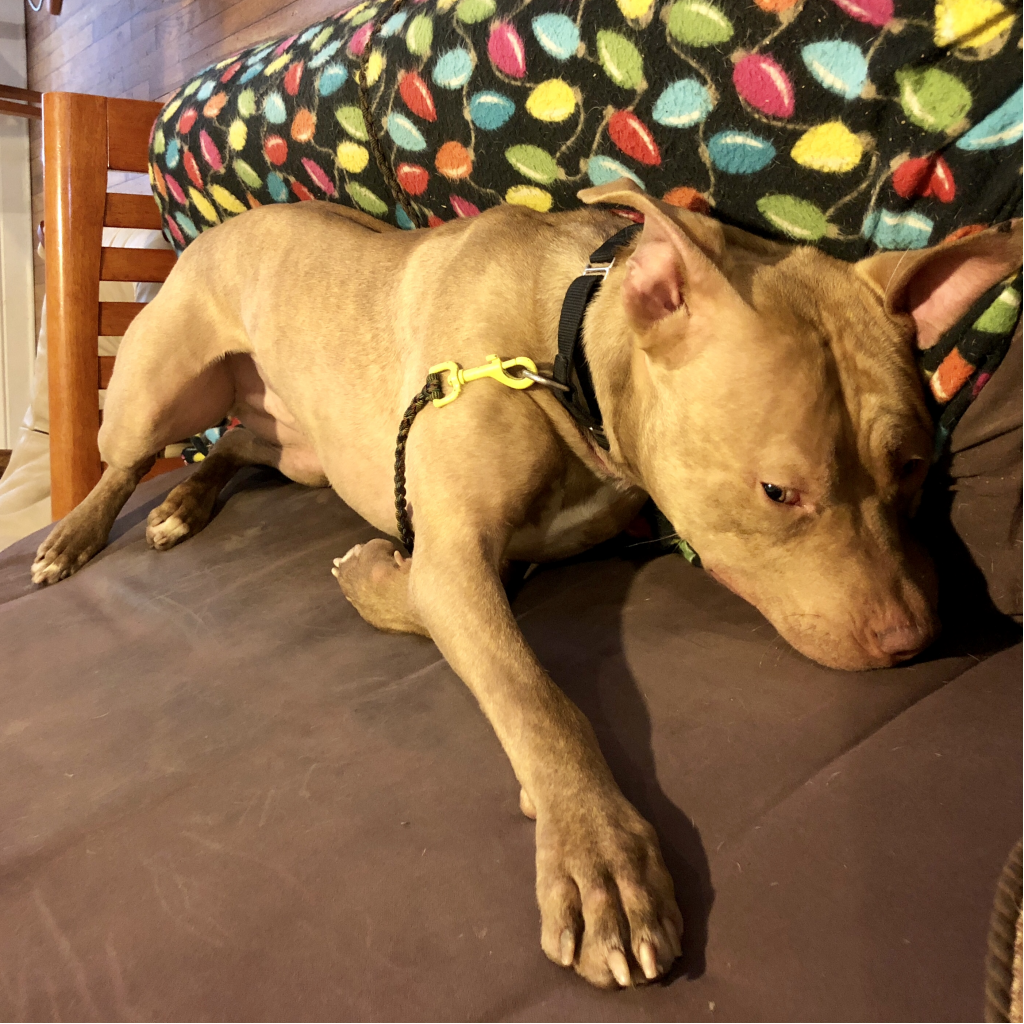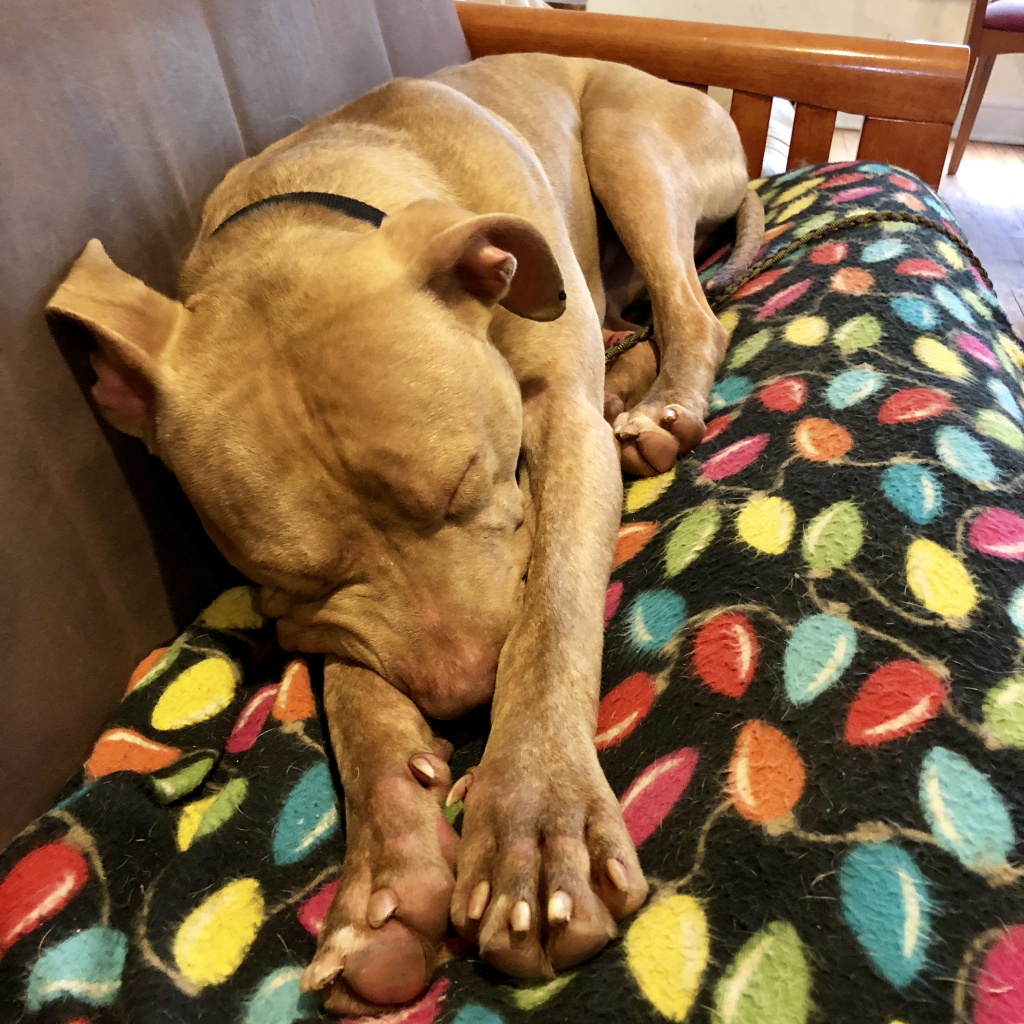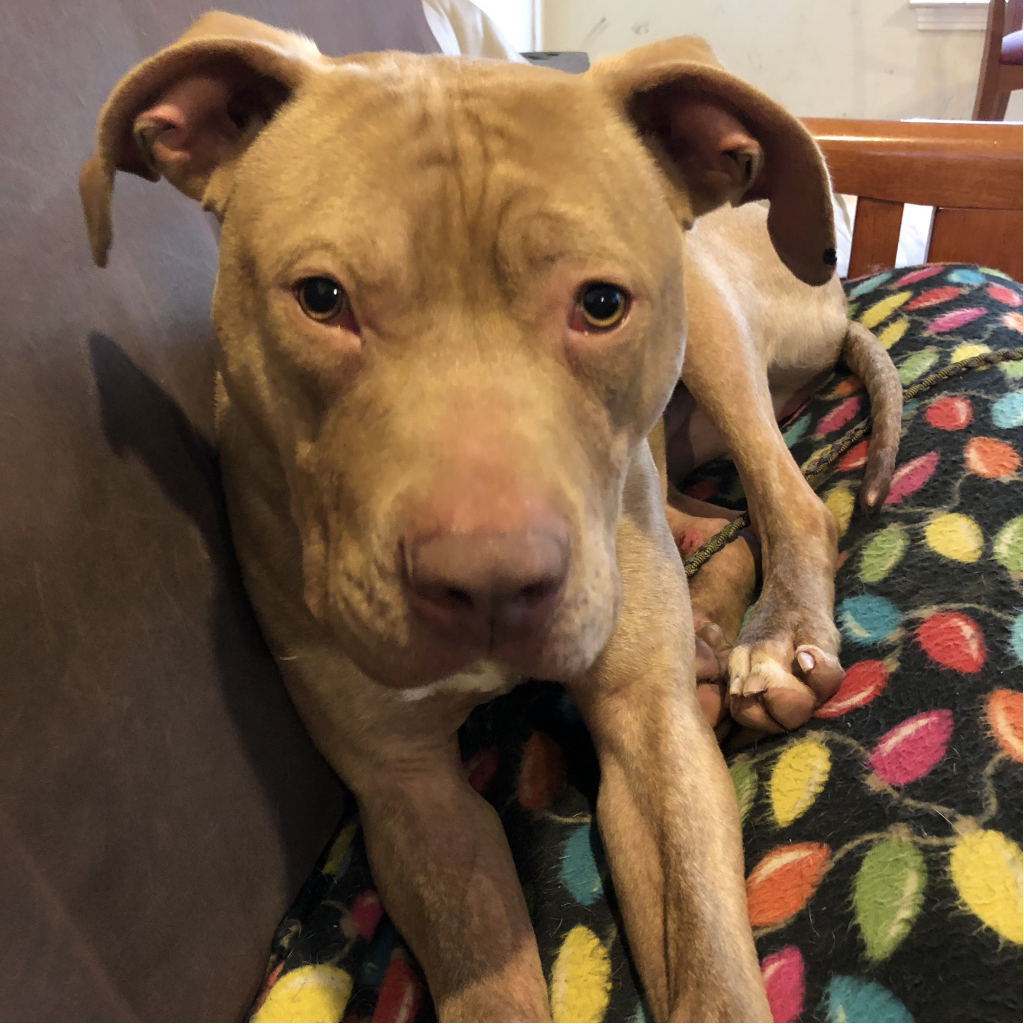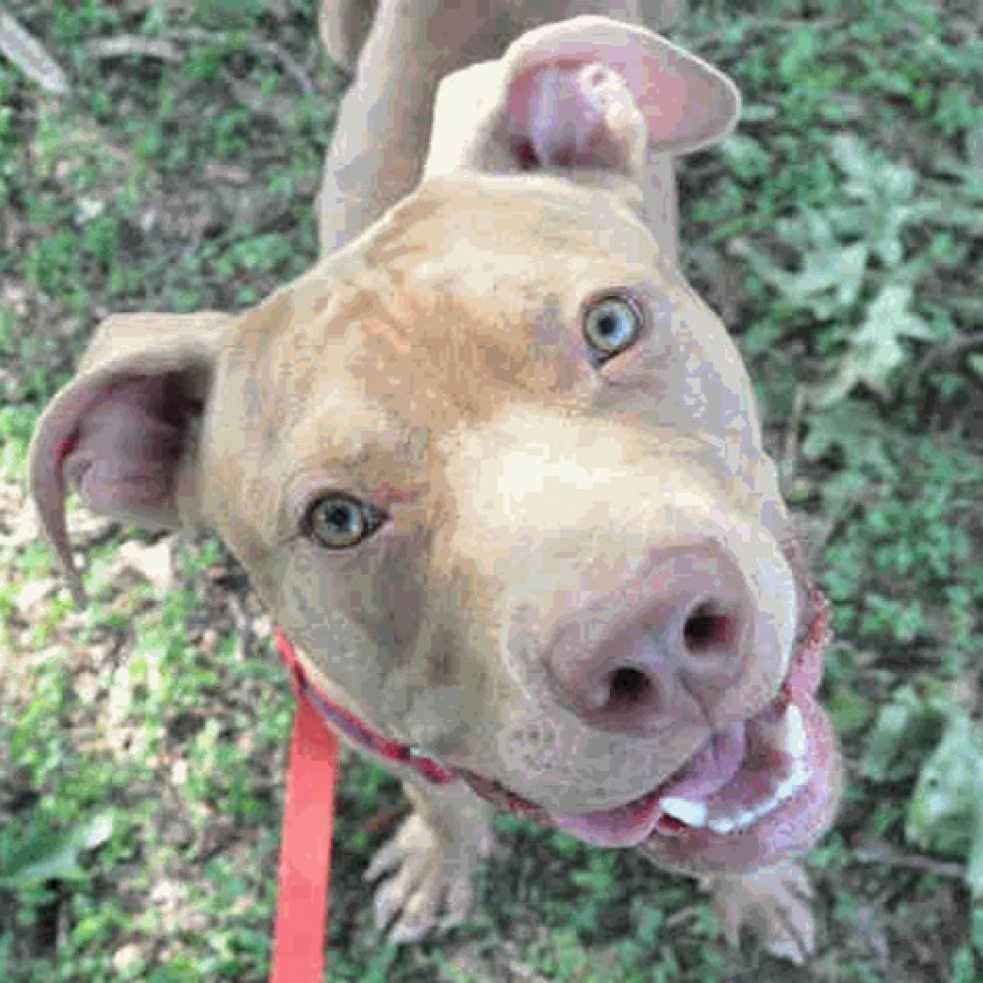 ---
---
Americus is a vivacious, energetic, fun loving pooch! He was rescued after Hurricane Harvey and can't wait to meet his forever family and bring on the fun, laughs, and good times!

Americus is a great communicator, and will effectively make sure his person knows when he's bored and in need of some exciting stimulation. He usually is asking to learn a new trick or go on an adventure. This feisty pooch loves any and every toy ever and is so full of energy. He adores his outside time, and he'll gladly romp around and sniff, keeping himself occupied, but also is thrilled to play a little rough house and tug of war. He does have a very confident, independent nature and is full of the cutest curious energy. He really is fun to watch.

This goofy kid loves his humans tremendously and will cuddle with all his might. He snuggles so warmly, he really seems to be attempting to get as close as he can. If you kneel down to his level, he will slide his whole body onto your knee and fully bury his head into your side.

Americus has a comical rowdy side where he likes to play hard and sometimes push other dog's buttons. With that, he'd love to have another dog sibling that is patient with his quirks

Americus walks like a champ on his leash and after one try learned that in order to get a rawhide, he has to sit and remain totally still. This smart fella is a proud Canine Good Citizen trainee and works with a volunteer trainer several times a week toward the goal of passing the American Kennel Club's CGC test! Americus has been working hard to be a dog you can take anywhere with pride. To pass the CGC test, a dog must demonstrate obedience and general reliability in real world situations. Dogs in APA's CGC program learn to sit and down, walk nicely on leash, sit calmly when approached by strangers or another dog, won't approach people or dogs without permission, greet people appropriately, stay in a sit or down until told "free," and come when called. As part of APA's CGC program you can work with APA to continue to build a training relationship with Americus after adoption and get officially CGC certified for free! Check out a video about CGC: https://vimeo.com/89434193

Americus really wants to be your ultimate side kick and wants to be included on all your adventures! He is so full of life and zest, and he would make such a wonderful buddy! He really just wants a home that will adore him. Come meet Americus! He promises to keep you giggling!