Presley
Animal ID:
APA-A-54514
Adoption Fee:
$160.00
Sex:
M
Looks Like:
Hound
Mix
Current Weight:
54 pounds
Date of Birth:
2015-10-16
Age:
2 years, 5 months
Location:
TLAC
Building 1
Kennel 139
Dog Score:
1 - Would do best not living with other dogs.
Cat Score:
U - No Information Yet
Child Score:
1 - Needs an adult only home.
Home Alone Score:
2 - I'm working on it!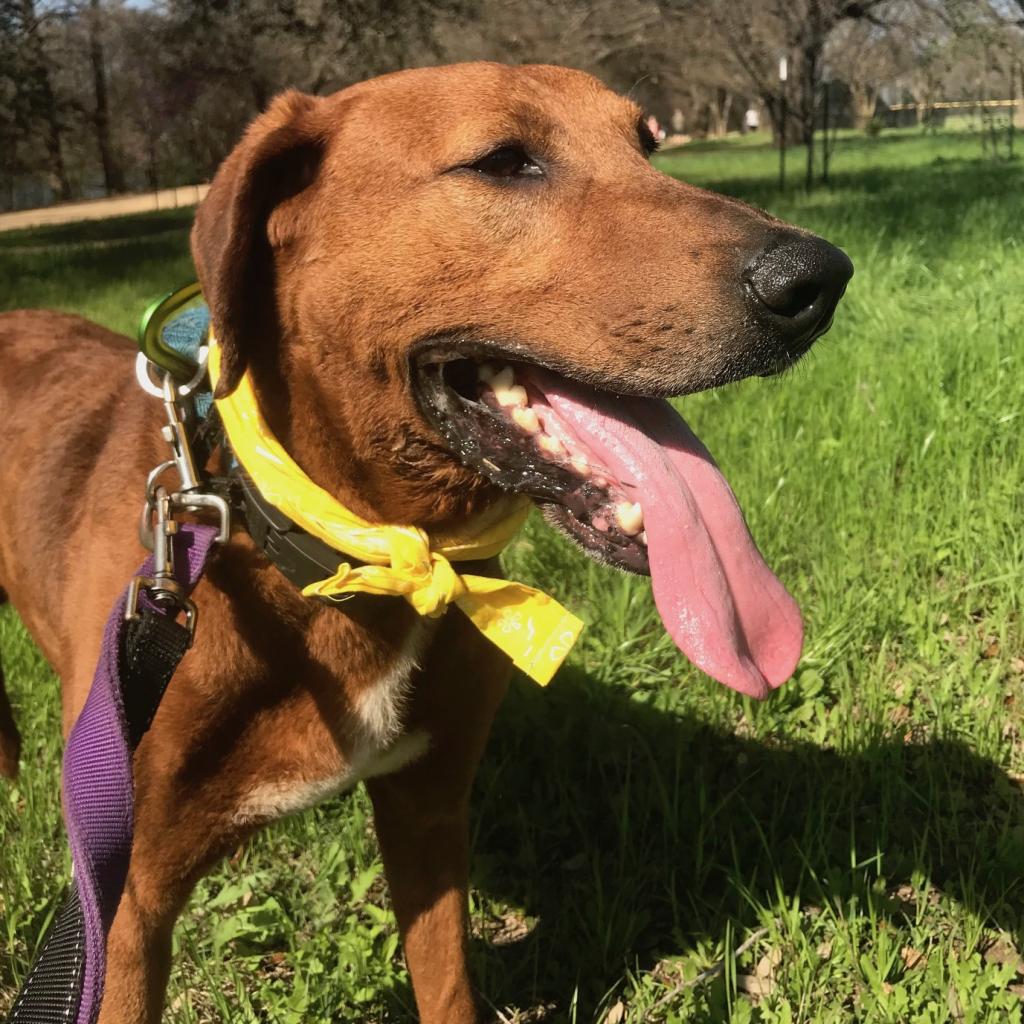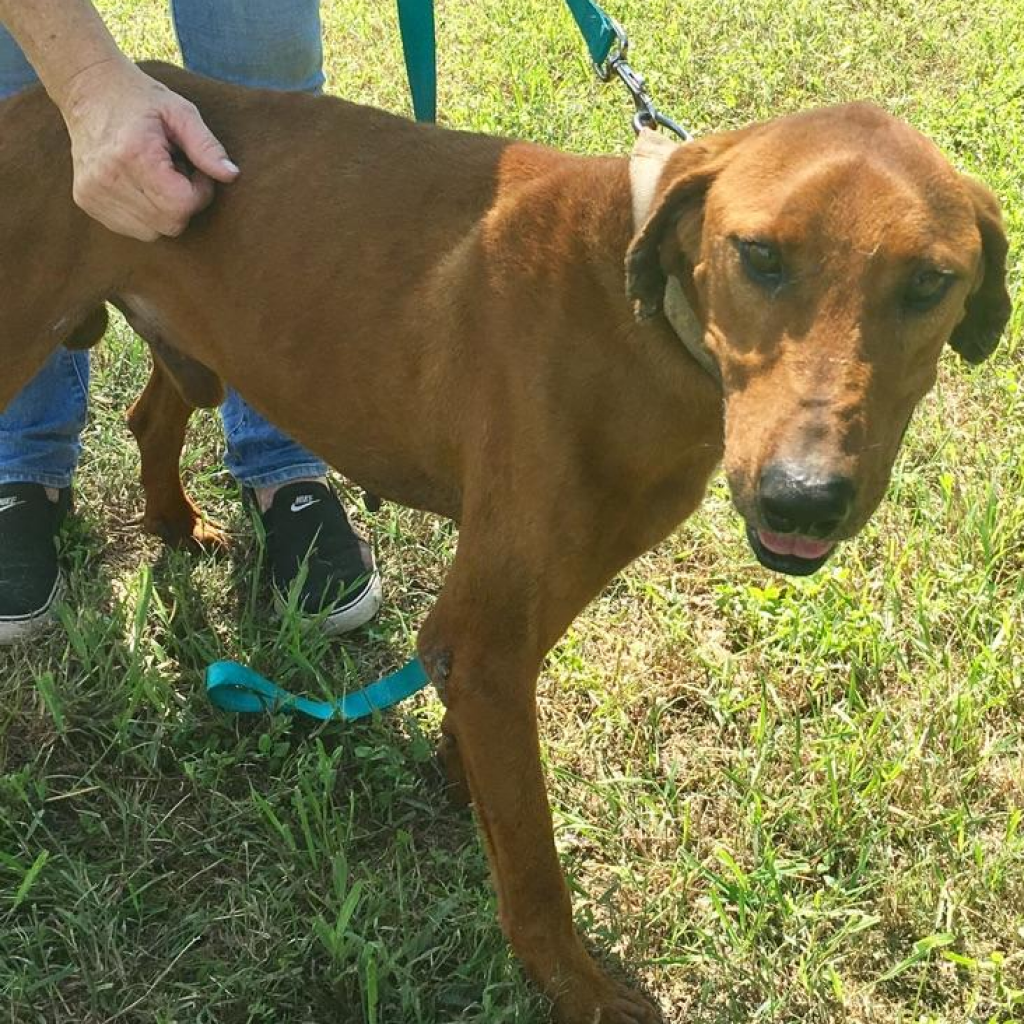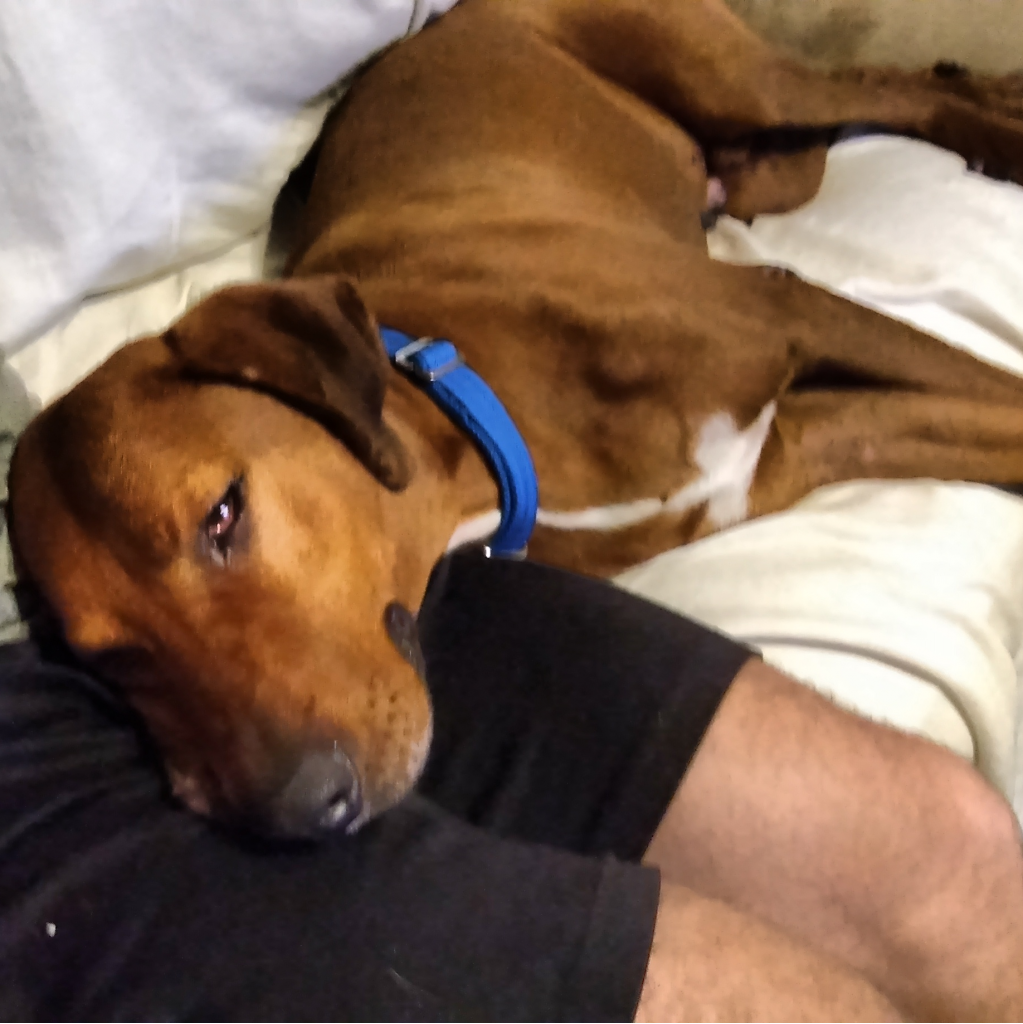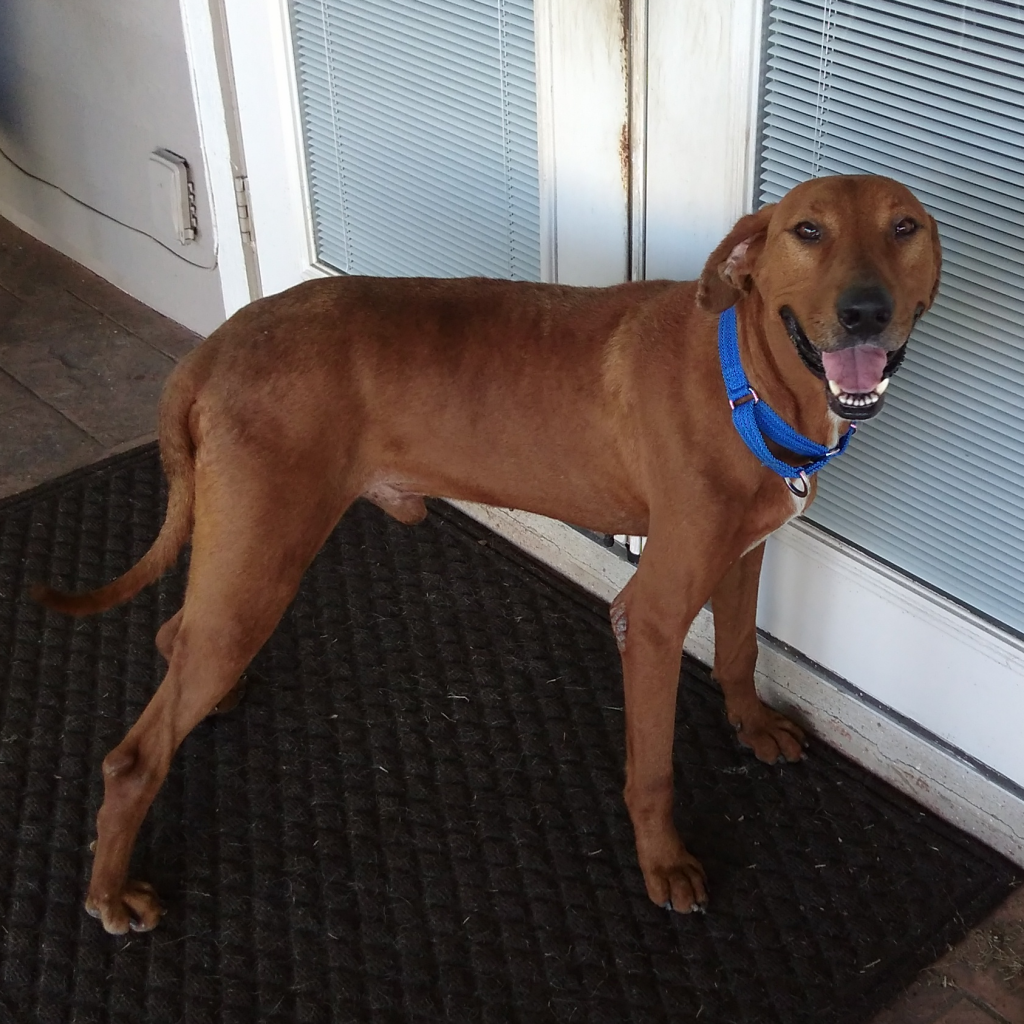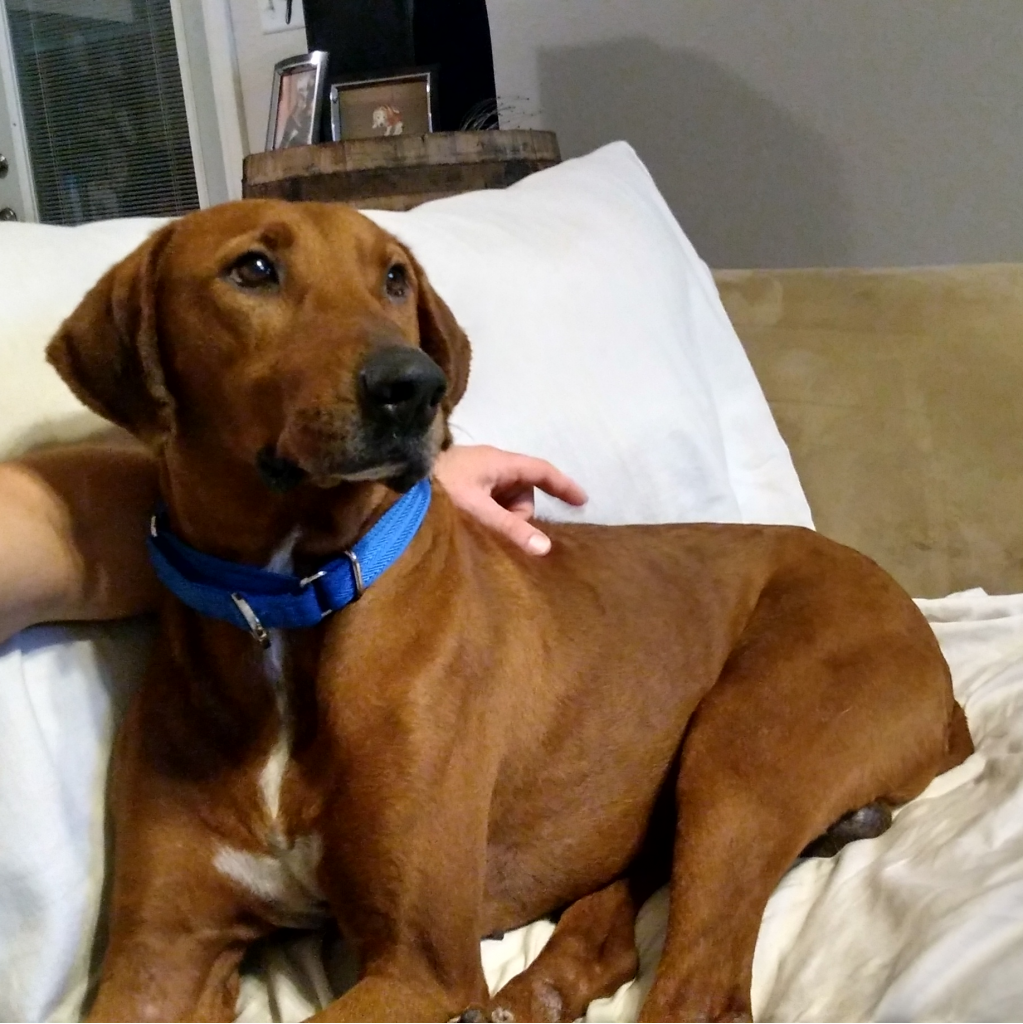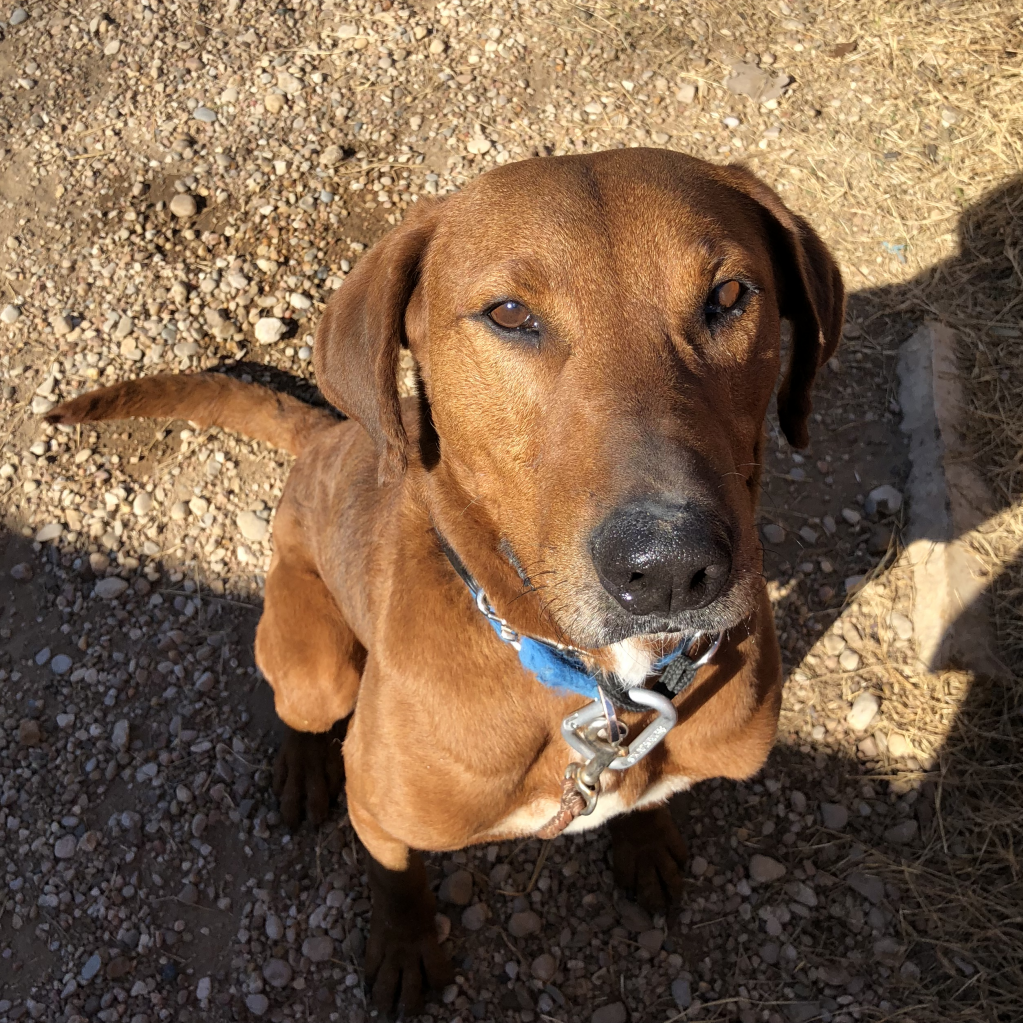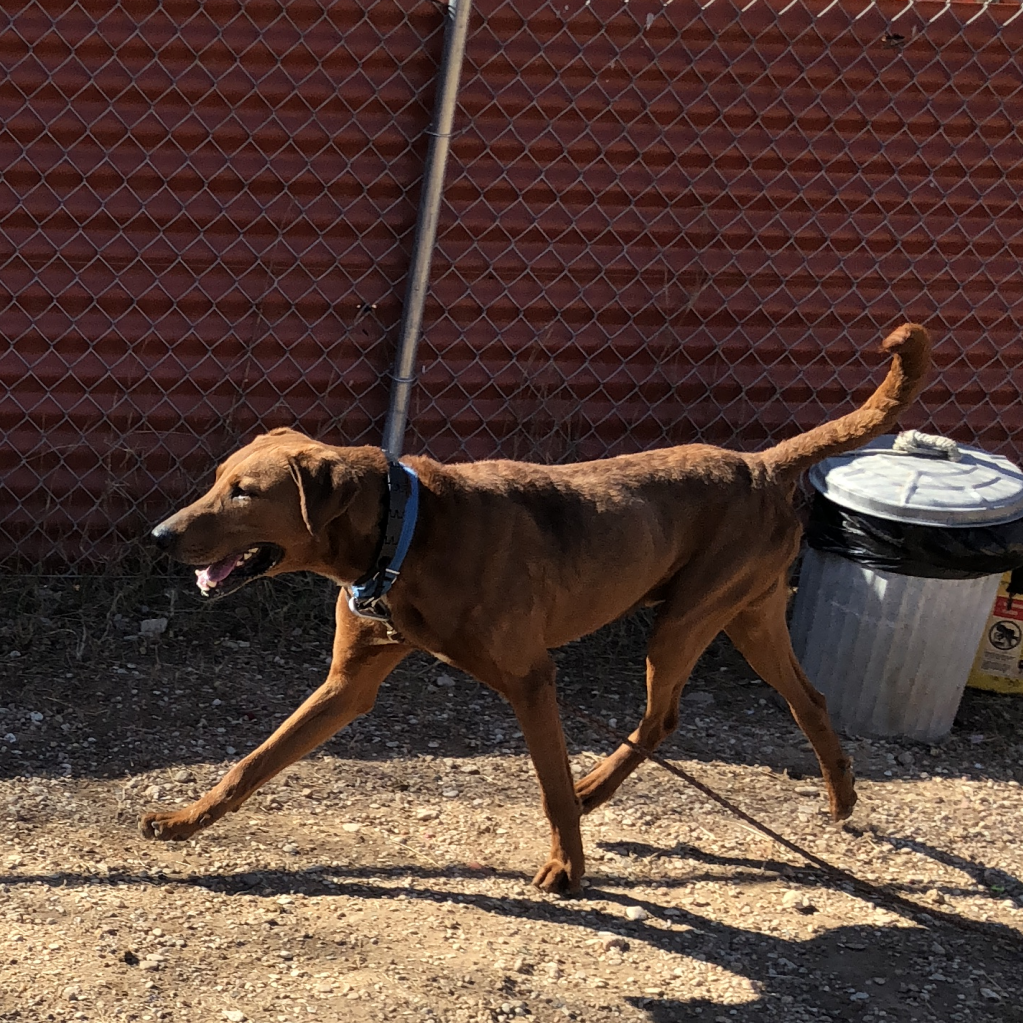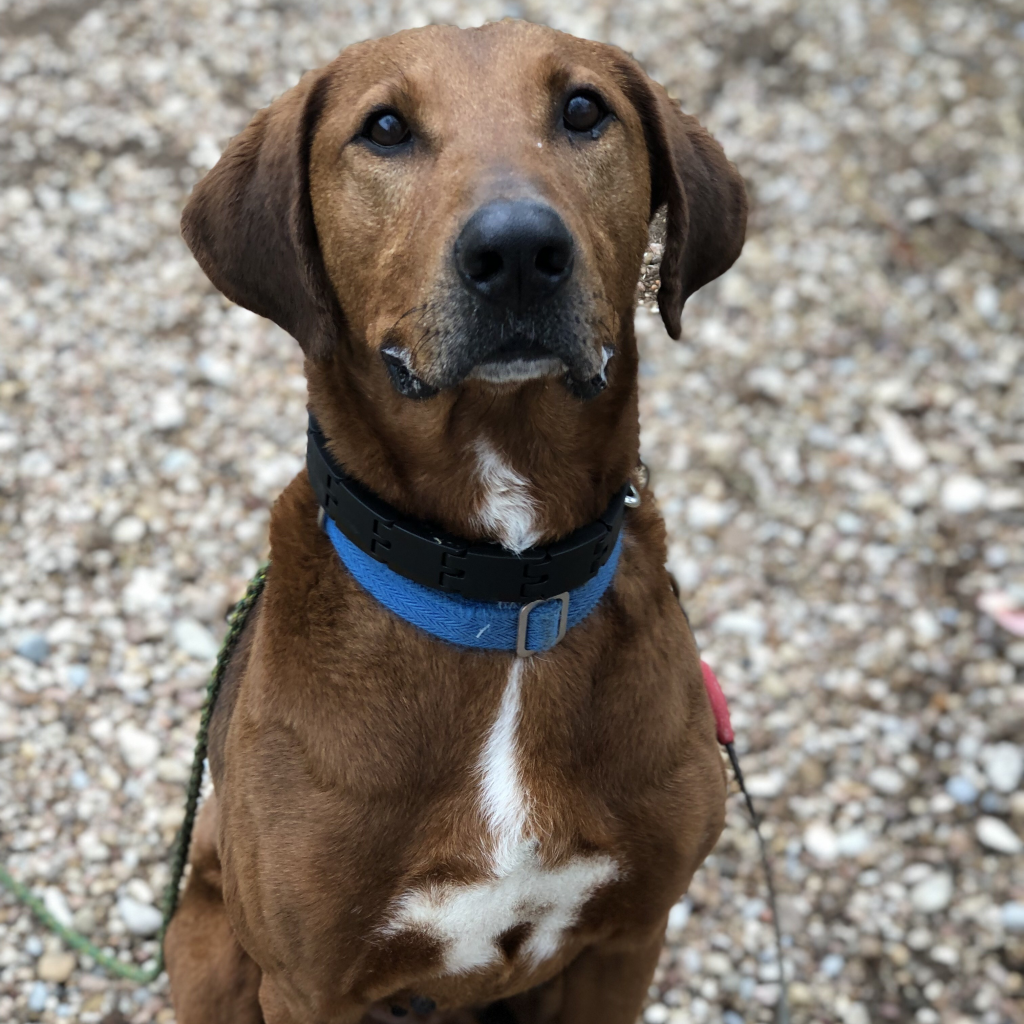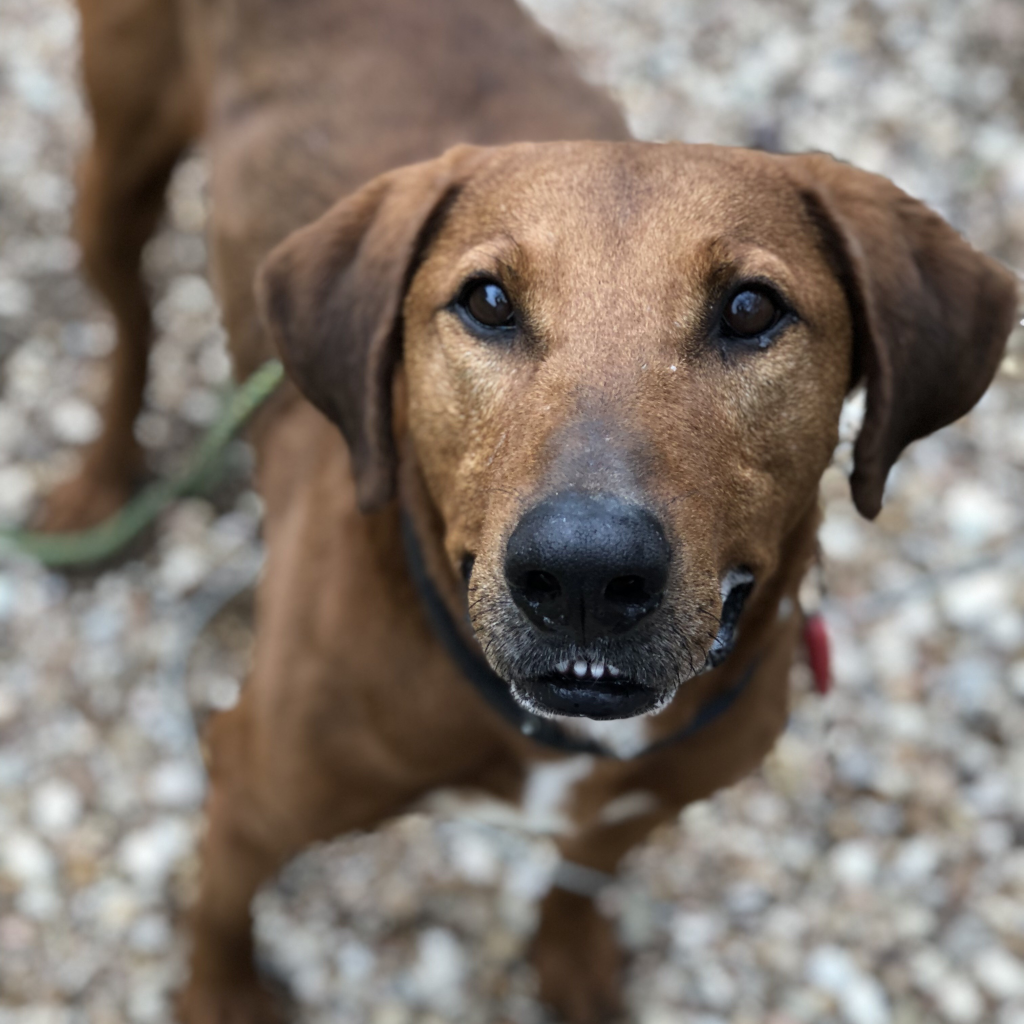 ---
---
Meet Presley, a hound mix who loves to explore the world with his hound nose. Walks involve a lot of sniffing, though he will keep up and focused on a jog.

Are you a morning person? Great! Because Presley is ready to take a walk pretty much as soon as he wakes up. The rest of the day, he's as chill as can be. This calm boy has never been heard to bark at another dog or human, even when other dogs are barking or growling at him. He's just too friendly to get involved in all that. He hasn't been observed with cats, but he has shown no prey instincts with squirrels when out on walks. And he's seen to be very gentle with the only child he has met to date.

Presley is learning fast. He is mostly house-trained and learned to sit in just a couple of days. He is learning about how his crate is his special place, though if he's in there, he's not with his person who might give him a chin scratch, which is one of his favorite things.

Presley is a great guy waiting on his forever home. He'd love a yard to sniff around, but mostly he'd love for you to come meet him.