Smoke
Animal ID:
APA-A-54560
Adoption Fee:
$25.00
Sex:
F
Looks Like:
Cattle Dog, Australian (Blue Heeler)
Mix
Current Weight:
44.25 pounds
Date of Birth:
2005-08-16
Age:
13 years, 0 months
Location:
In Foster
email


[email protected]


to inquire
Dog Score:
4 - A good candidate to live with other dogs.
Cat Score:
3 - Has had mixed interactions with cats
Child Score:
3 - Mixed notes around children.
Home Alone Score:
4 - Has been left home alone somewhat successfully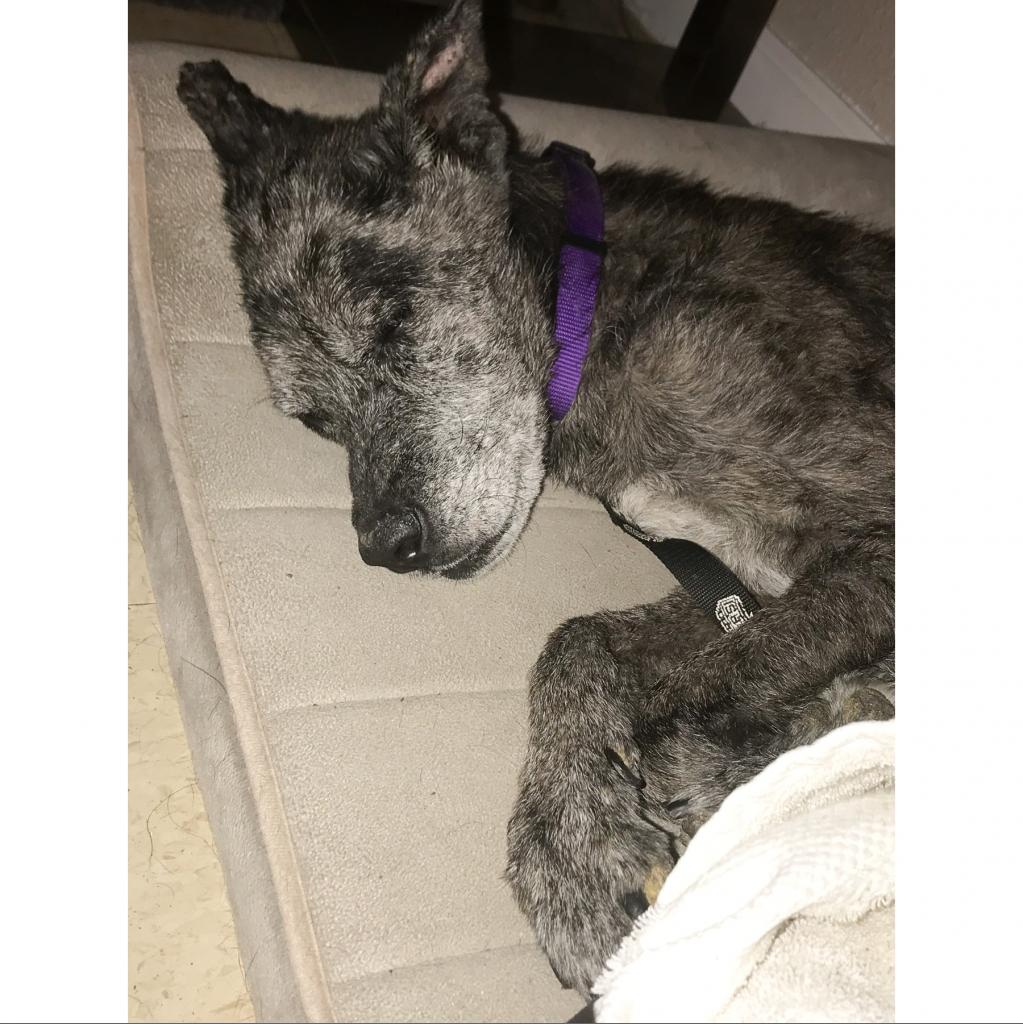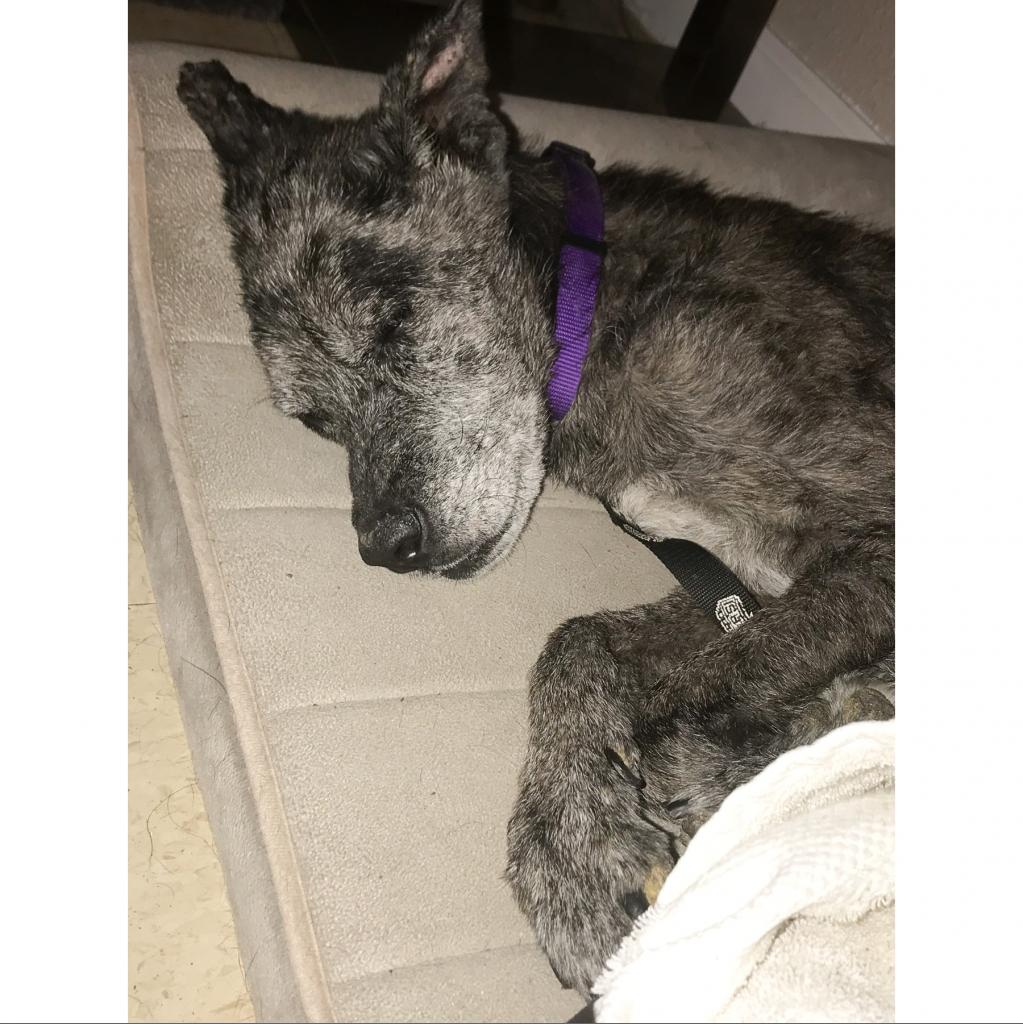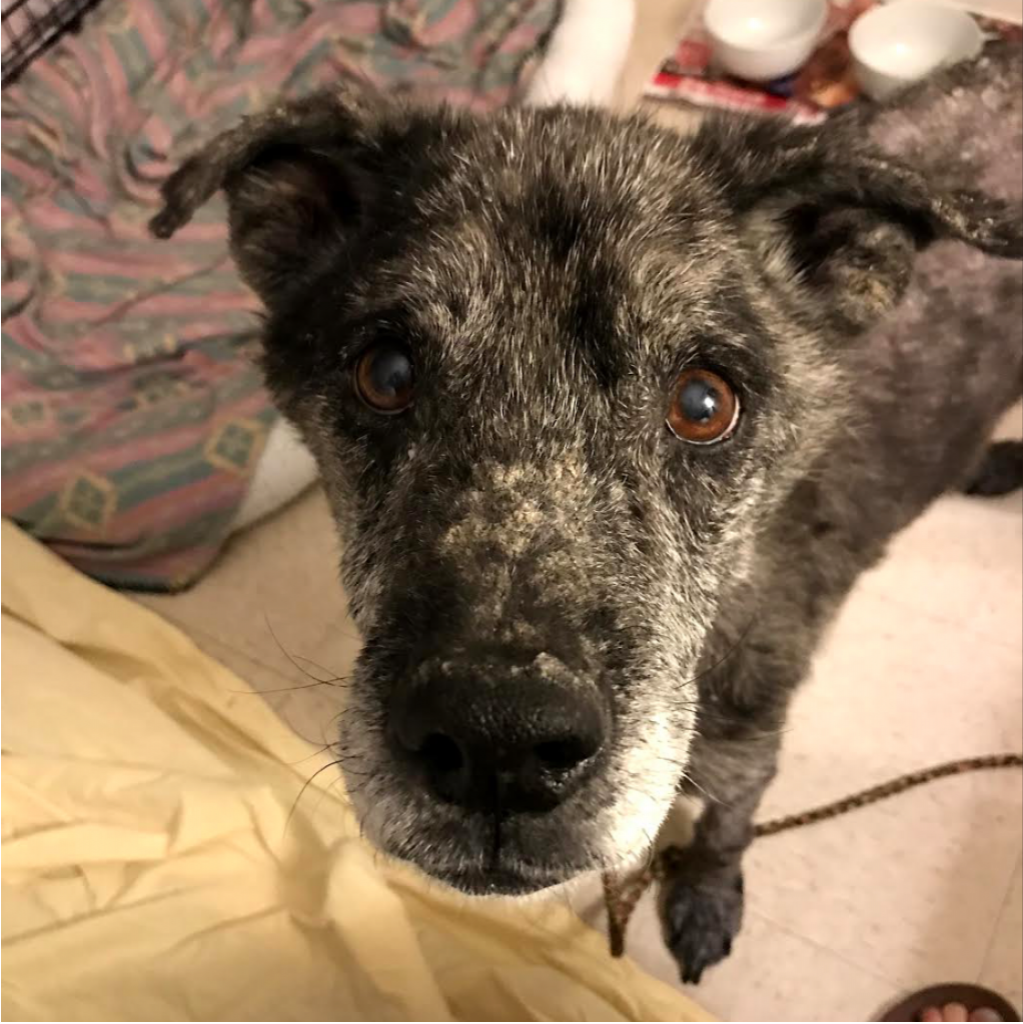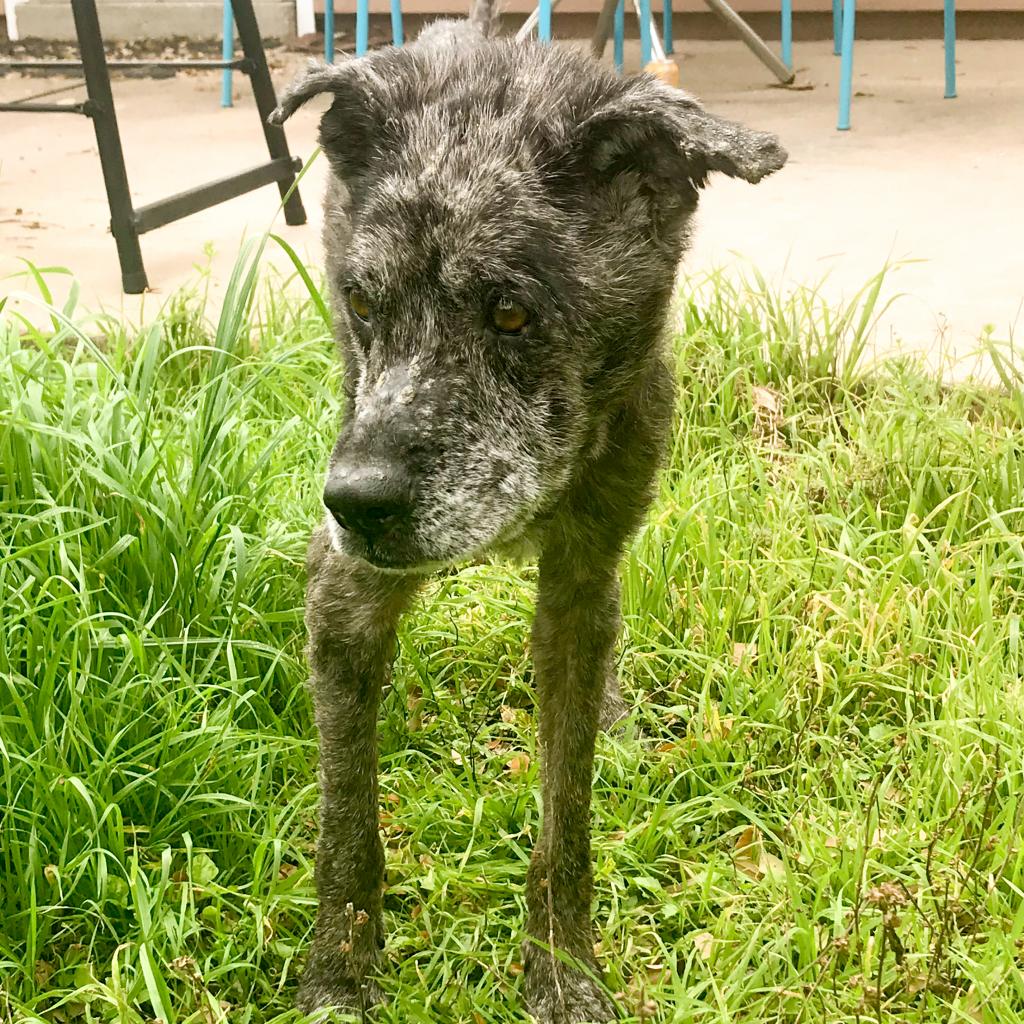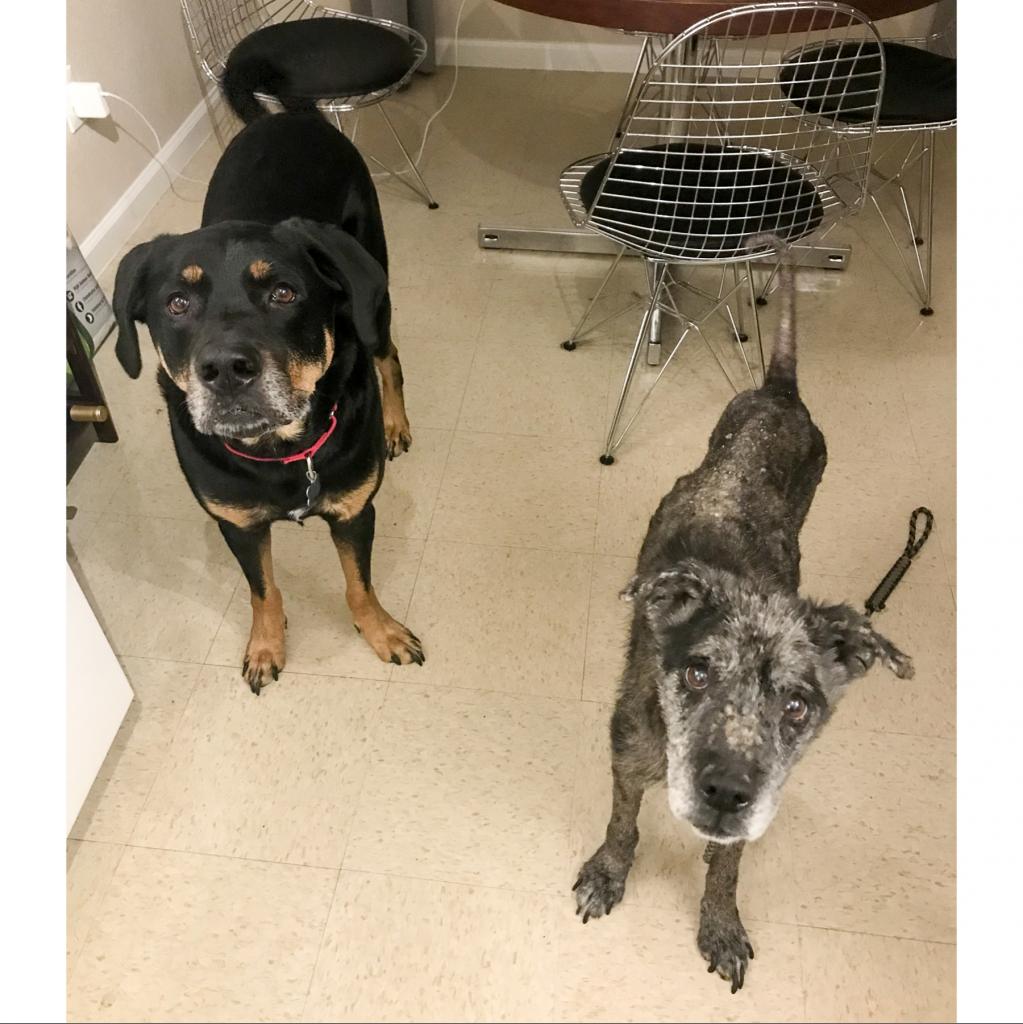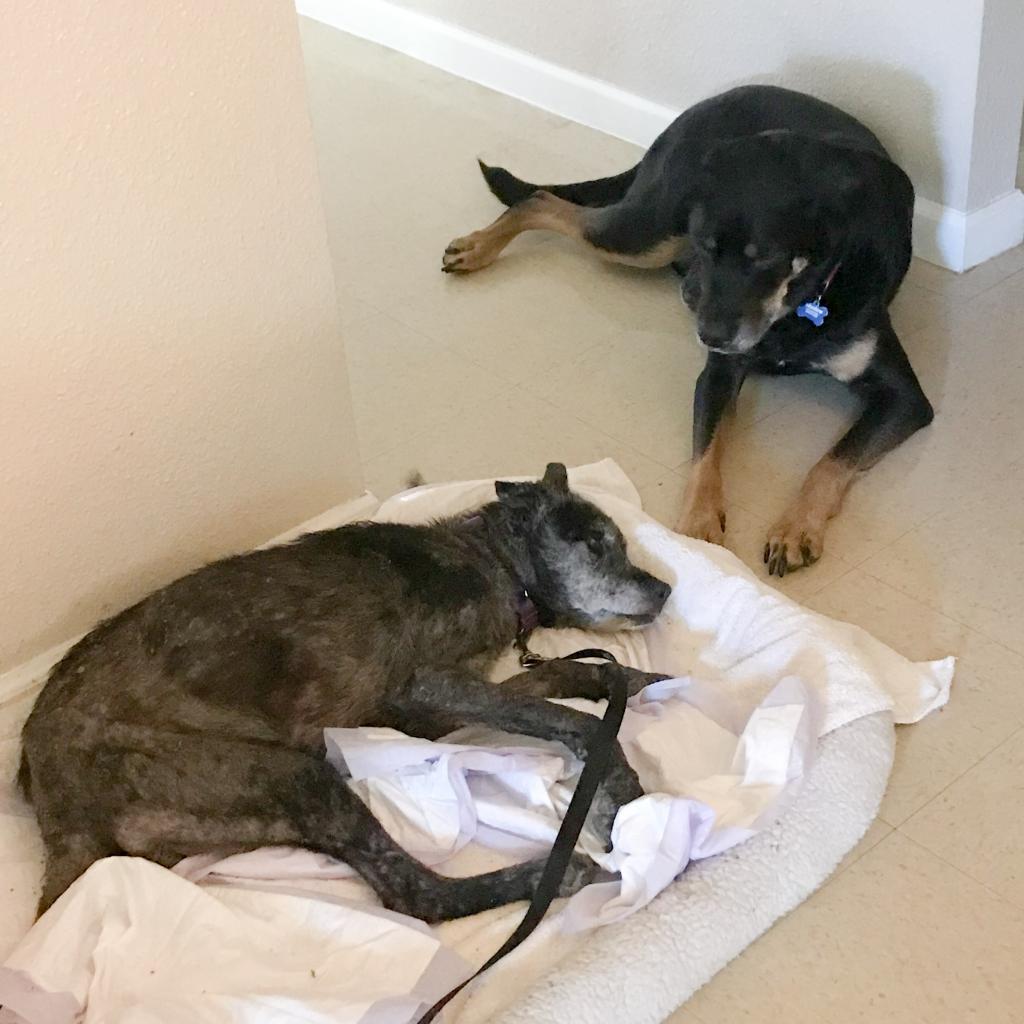 ---
---
Smoke is a sweet and sassy lady who has had quite an adventurous year and is frankly all adventured out. She much rather prefers to stay home and chill.

Once Smoke realizes she can settle in and relax, she opens up. She's very low key, though she still likes to go on walks - just at her pace and no one else's. Don't try to rush her or she'll hit you with a withering Smoke glare that her foster parents have grown to love, even though she is trying to be very serious. She is great with other dogs, and would probably prefer to have one around as they make her feel a little more secure.

Smoke is pretty comfortable with her senior status until treats or food appear. Then she immediately becomes 10 years younger as she bolts from clear across the house at the rustle of a treat bag. Milk Bones are her fountain of youth.

Give Smoke a nice quiet place with a nice quiet dog and she really is a breeze. She likes to pretend she is a demanding diva who cannot be appeased, and she carries herself that way. But one look in her eyes and you can see the sweet dog she really is. In the end, she's not the toughest nut to crack. Make her feel loved and safe, and she is yours forever.

And treats. Lots of treats, please.