Bubbles
Animal ID:
APA-A-55022
Adoption Fee:
$160.00
Sex:
M
Looks Like:
Terrier
Mix
Current Weight:
21.4 pounds
Date of Birth:
2014-10-03
Age:
4 years, 3 months
Location:
In Foster
email


[email protected]


to inquire
Dog Score:
4 - A good candidate to live with other dogs.
Cat Score:
U - No Information Yet
Child Score:
U - No Information Yet
Home Alone Score:
4 - Has been left home alone somewhat successfully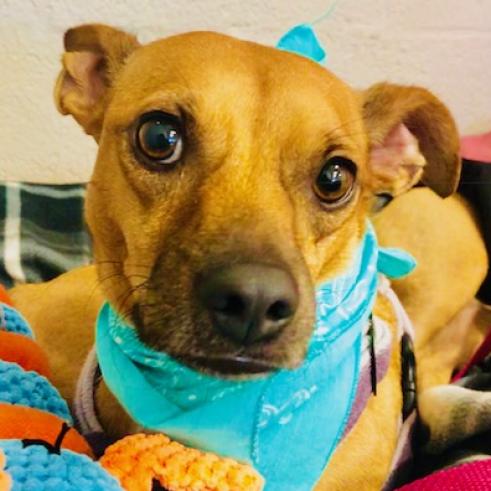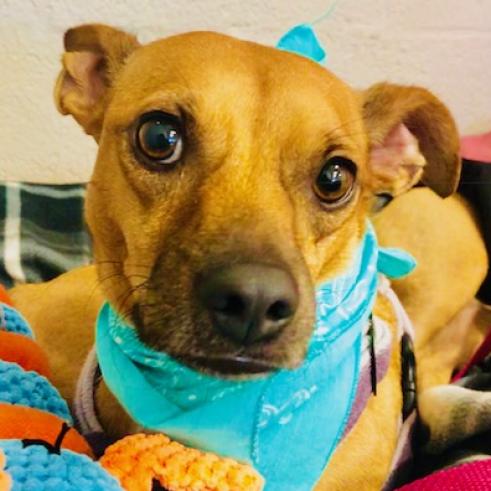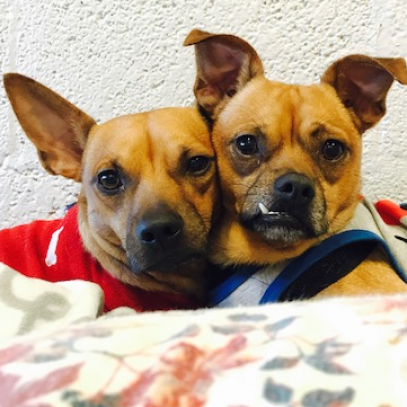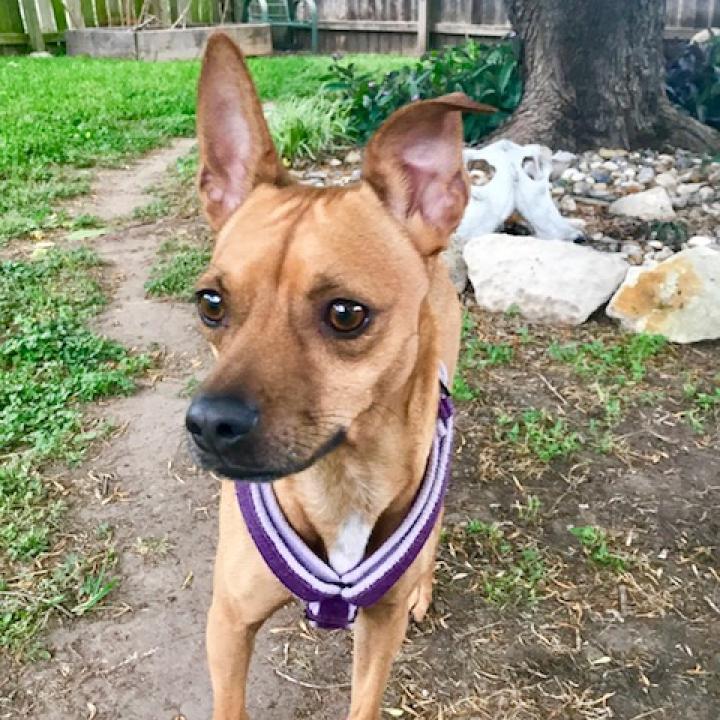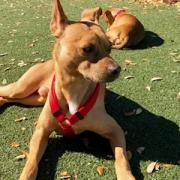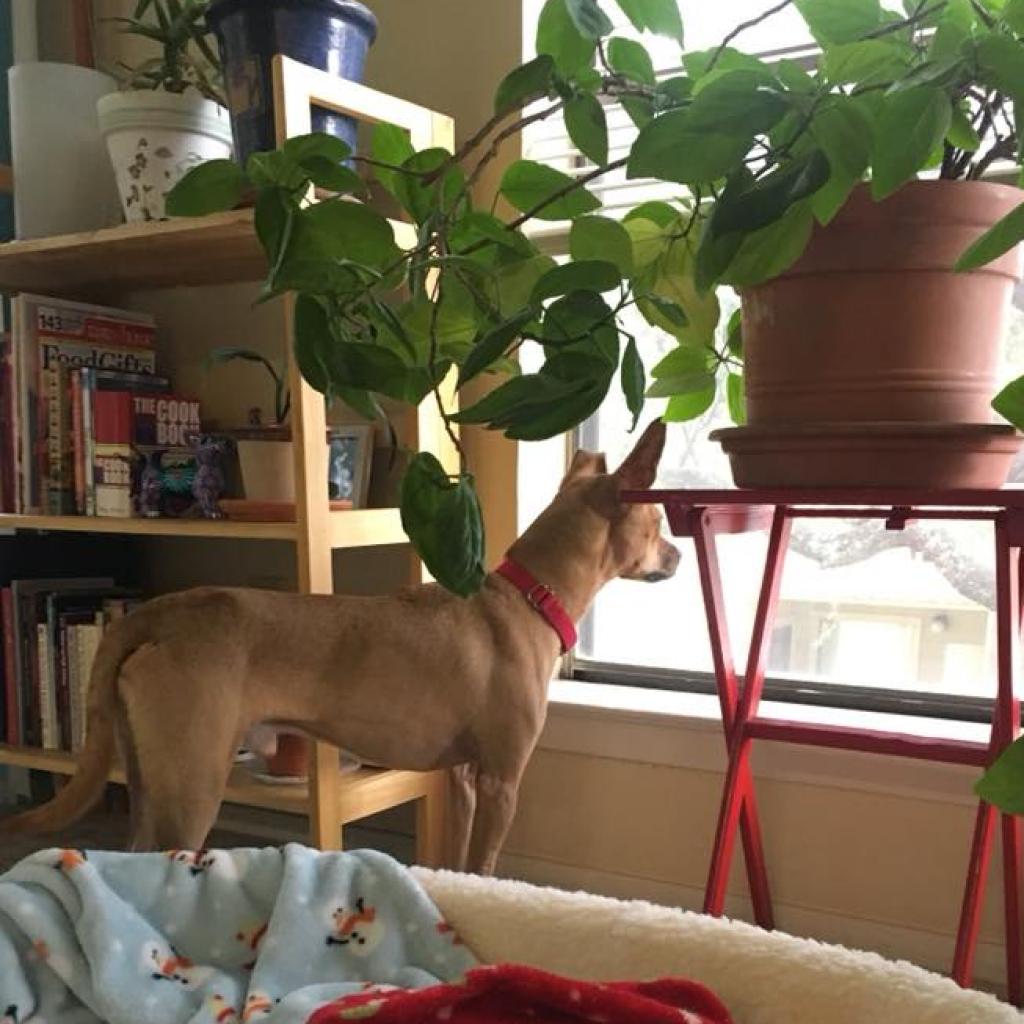 ---
---
Bubbles isn't just a name, it's a way of life. Bubbles loves his pool time - even if his attempts to eat the water aren't very successful. But if there's water around, you can be sure Bubbles will be diving in head-first and trying to bite those splashes!

When Bubbles isn't enjoying his aquatic escapades, he enjoys collecting toys and bringing them back to his space and hanging out with his doggie and human friends at the shelter. Bubbles's lived with a variety of little dogs and gets along well with most of them. A medium-energy pup, Bubbles likes his chill time but is always up for an adventure and does well on leash.

Bubbles is incredibly sweet with his human friends and will give them a nice cuddle if they sit with him in his dog bed. He likes to rub his face against them and will lift his head so you can kiss him or so he can give you a kiss. With his soft velvety face and pretty brown eyes, he's impossible to resist. It takes Bubbles some time to warm up to new people, but once he does, he becomes a very loving companion.

Sweet but independent, Bubbles doesn't ask for much - just a quiet place to hang out, some doggy friends to chill with and a nice kiddie pool to splash in. If that sounds like your setup, come meet this adorable pup!