Cricket
Animal ID:
APA-A-55345
Adoption Fee:
$50.00
Sex:
F
Looks Like:
Retriever, Labrador
Boxer
Current Weight:
50 pounds
Date of Birth:
2011-09-29
Age:
6 years, 11 months
Location:
TLAC
AAC Building
Kennel 44
Dog Score:
2 - Could potentially live with a well matched dog friend. Come speak with us to find out more!
Cat Score:
U - No Information Yet
Child Score:
3 - Mixed notes around children.
Home Alone Score:
5 - Has been left home alone successfully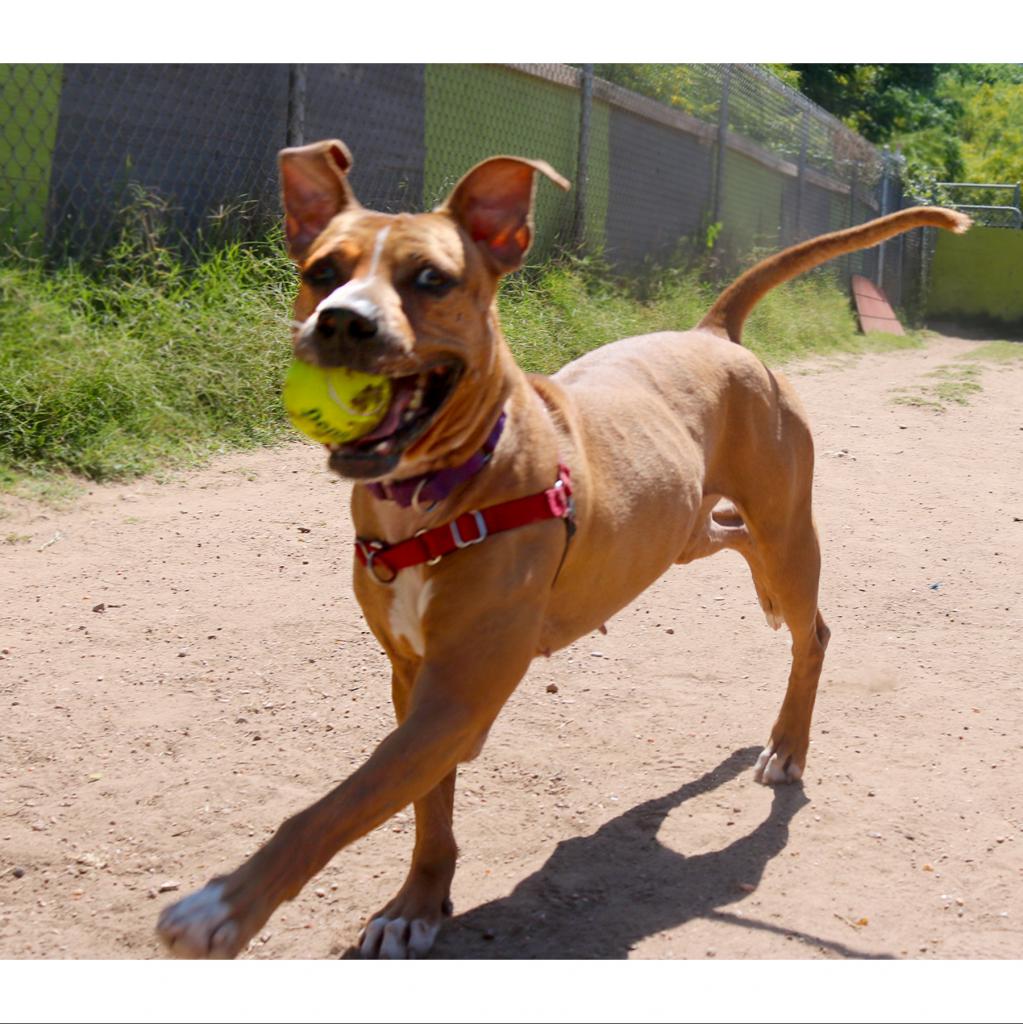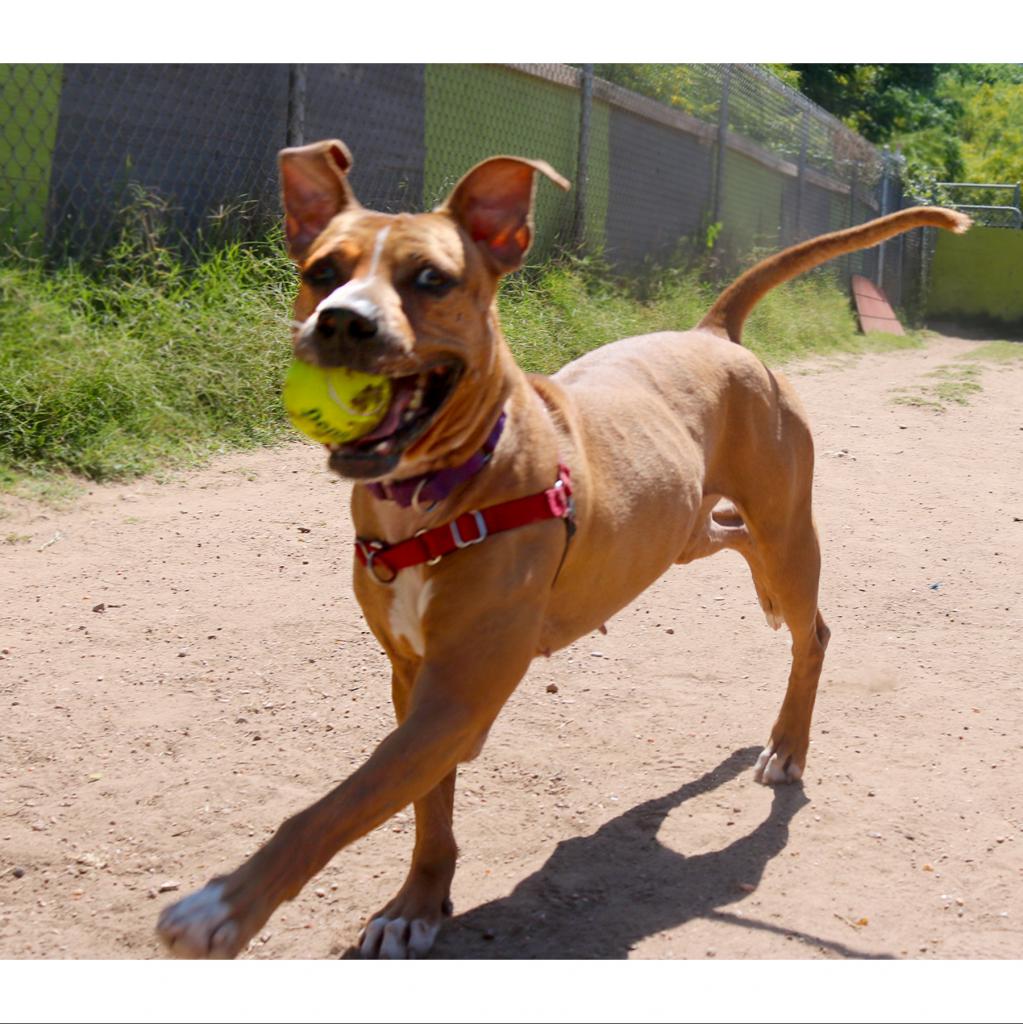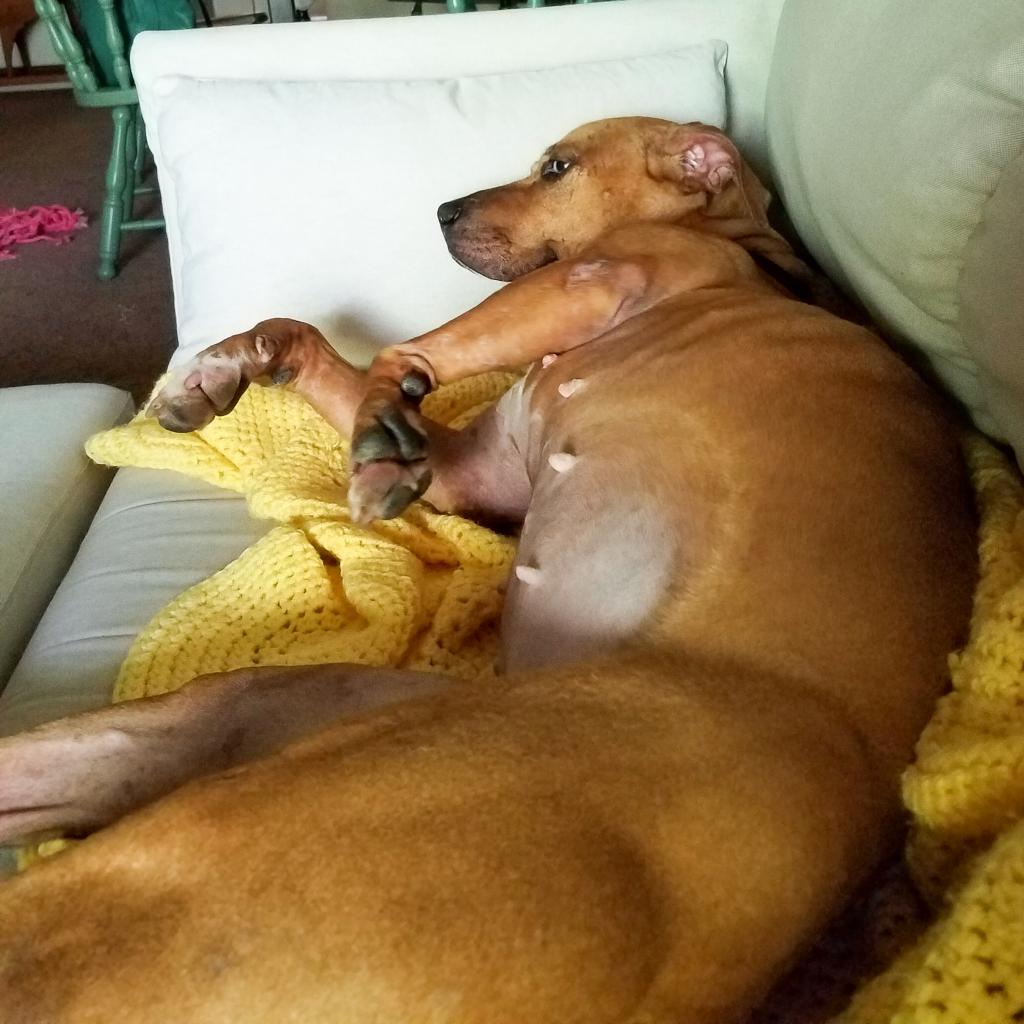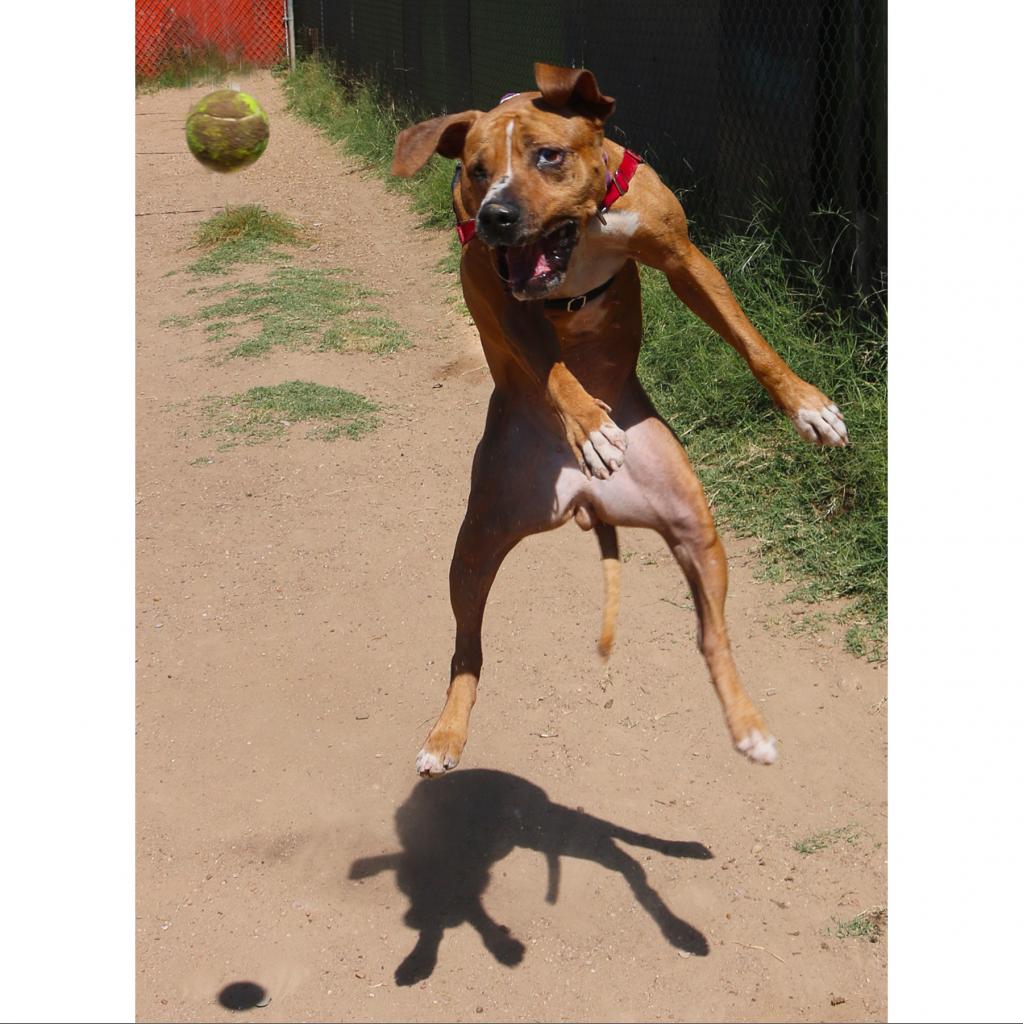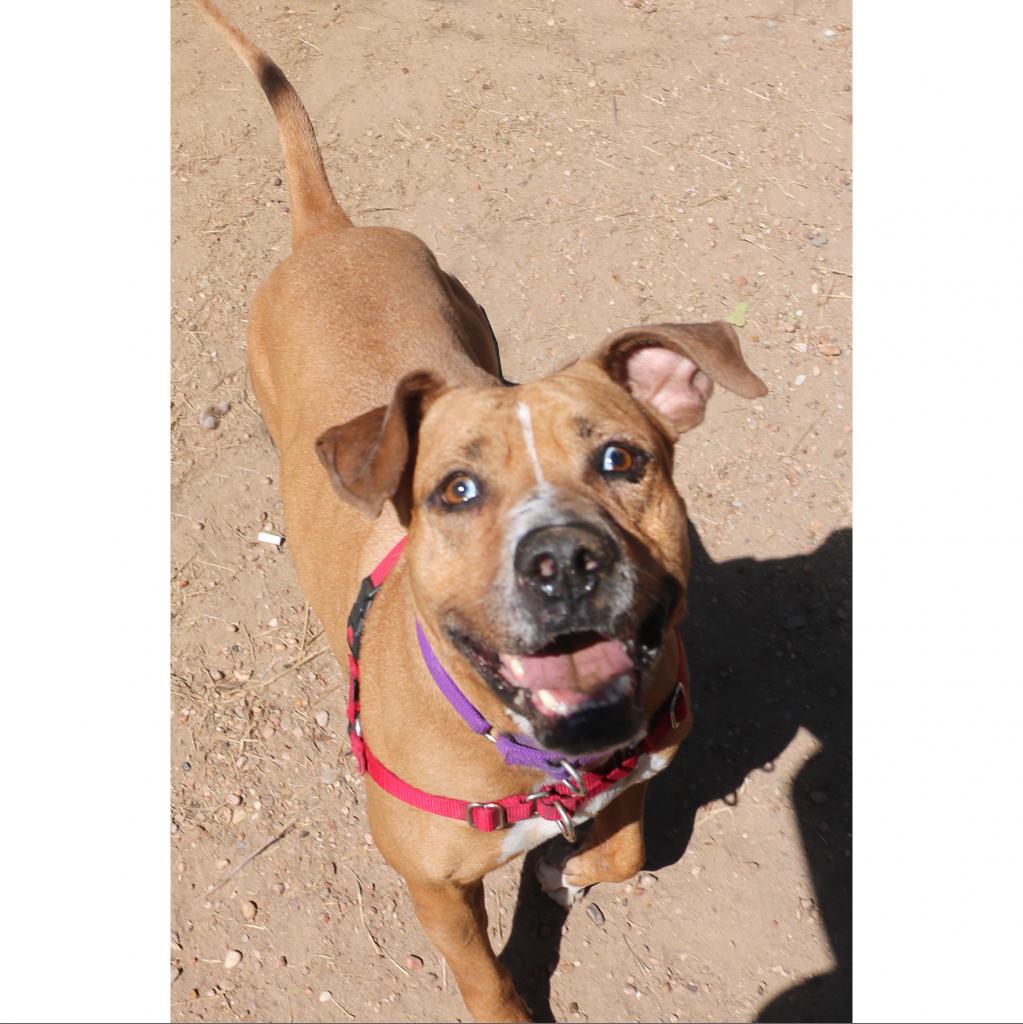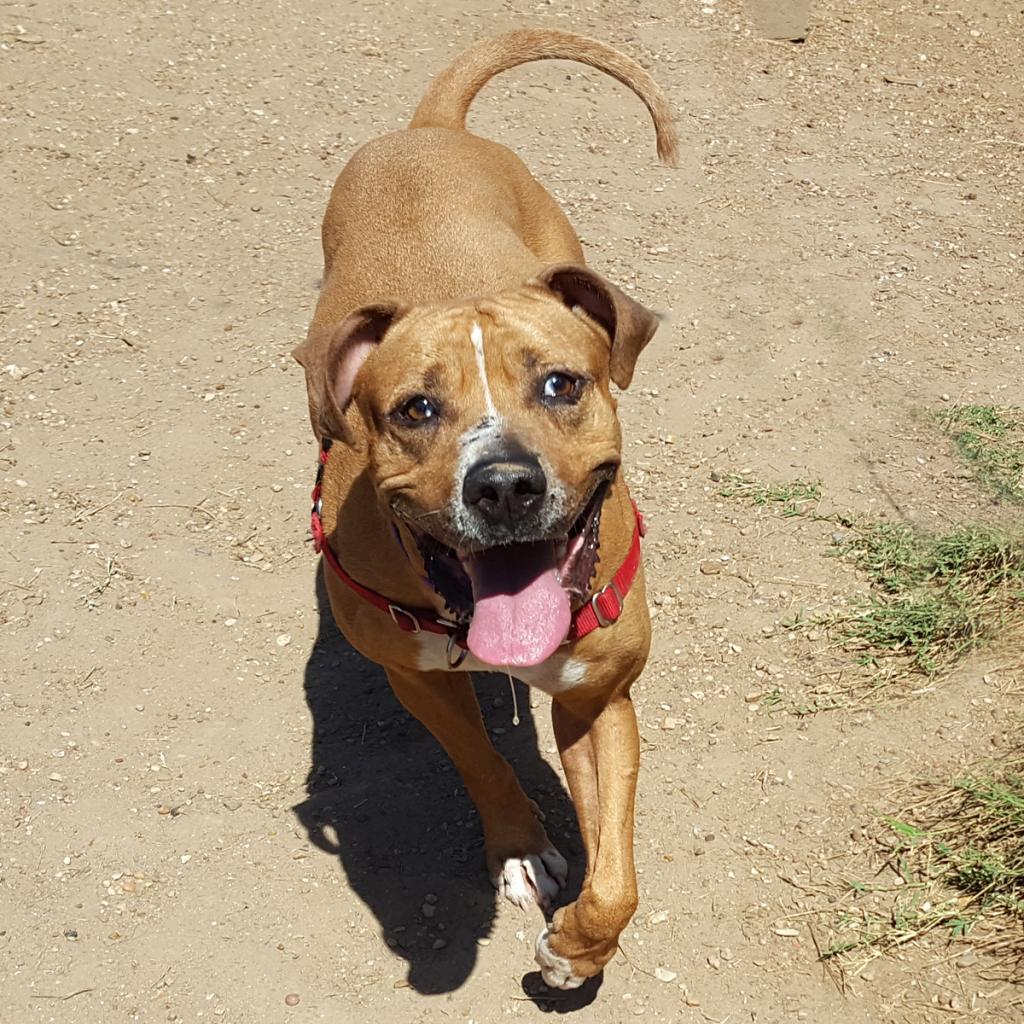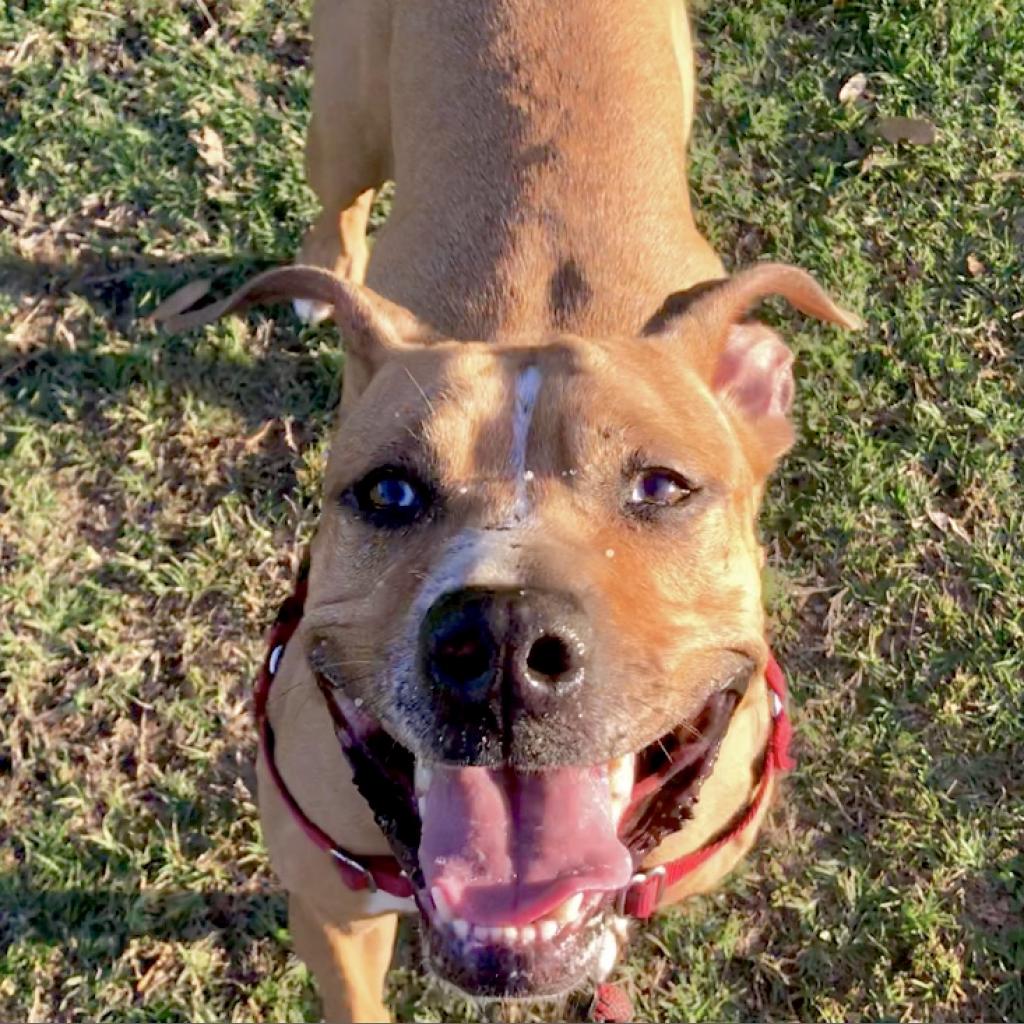 ---
---
Besides the adorable way she tilts her head as she waits for a treat, the most important thing to know about Cricket is that she is an admirer and collector of toys. Cricket LOVES toys and she always keeps several in her kennel. And she often proudly shows off one to her volunteer visitors. If she passes a toy while on a walk at APA! she must investigate and evaluate. If she were a human, she'd have a whole room "mint in box."

In addition to toys, Cricket loves being pet and getting belly rubs and going on walks where she gives great eye contract to keep those treats coming. She also loves training. In fact, Cricket is such a good training buddy that she's in APA's Canine Good Citizen (CGC) program, and she excels in her training sessions. She works with a volunteer trainer several times a week toward the goal of passing the American Kennel Club's CGC test. Cricket's a quick study and is already excelling at loose leash walks, working walks, "roll over", "come", "sit" and "down".

To pass the CGC test, a dog must demonstrate obedience and general reliability in real world situations. Dogs in the CGC program learn to walk nicely on leash, sit calmly when approached by strangers or another dog, won't approach people or dogs without permission, greet people appropriately, stay in a sit or down until told, and come when called. As part of APA's CGC program you can work with APA to continue to build a training relationship with Cricket after adoption and get officially CGC certified for free!

Check out a video about CGC: https://vimeo.com/89434193

If you're looking for a smart, happy, loving pup who's eager to learn and eager to please, come meet Cricket!