Jamie
Animal ID:
APA-A-56705
Adoption Fee:
$25.00
Sex:
M
Looks Like:
Terrier, American Staffordshire
Mix
Current Weight:
51.2 pounds
Date of Birth:
2015-11-26
Age:
3 years, 2 months
Other Info:
TOP Dog Trainee
Location:
In Foster
email


[email protected]


to inquire
Dog Score:
1 - Would do best not living with other dogs.
Cat Score:
U - No Information Yet
Child Score:
1 - Needs an adult only home.
Home Alone Score:
4 - Has been left home alone somewhat successfully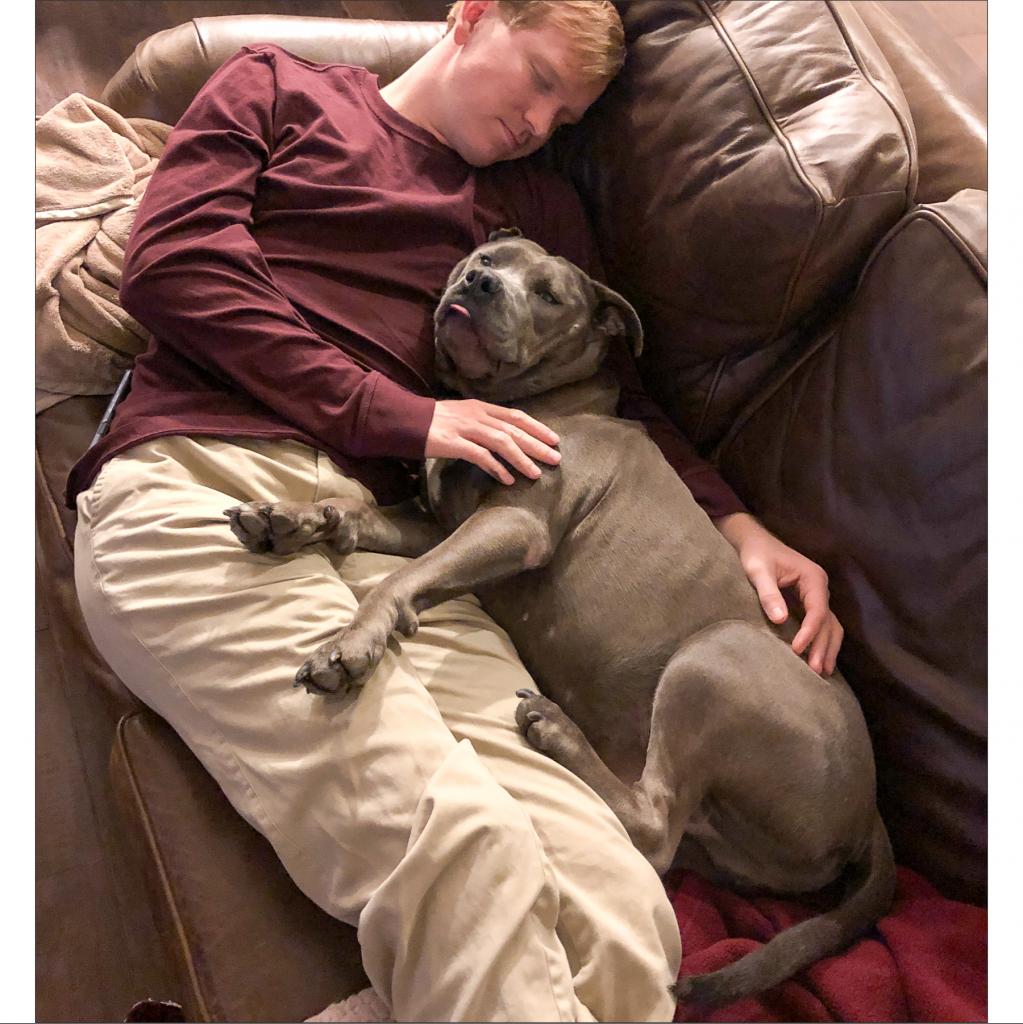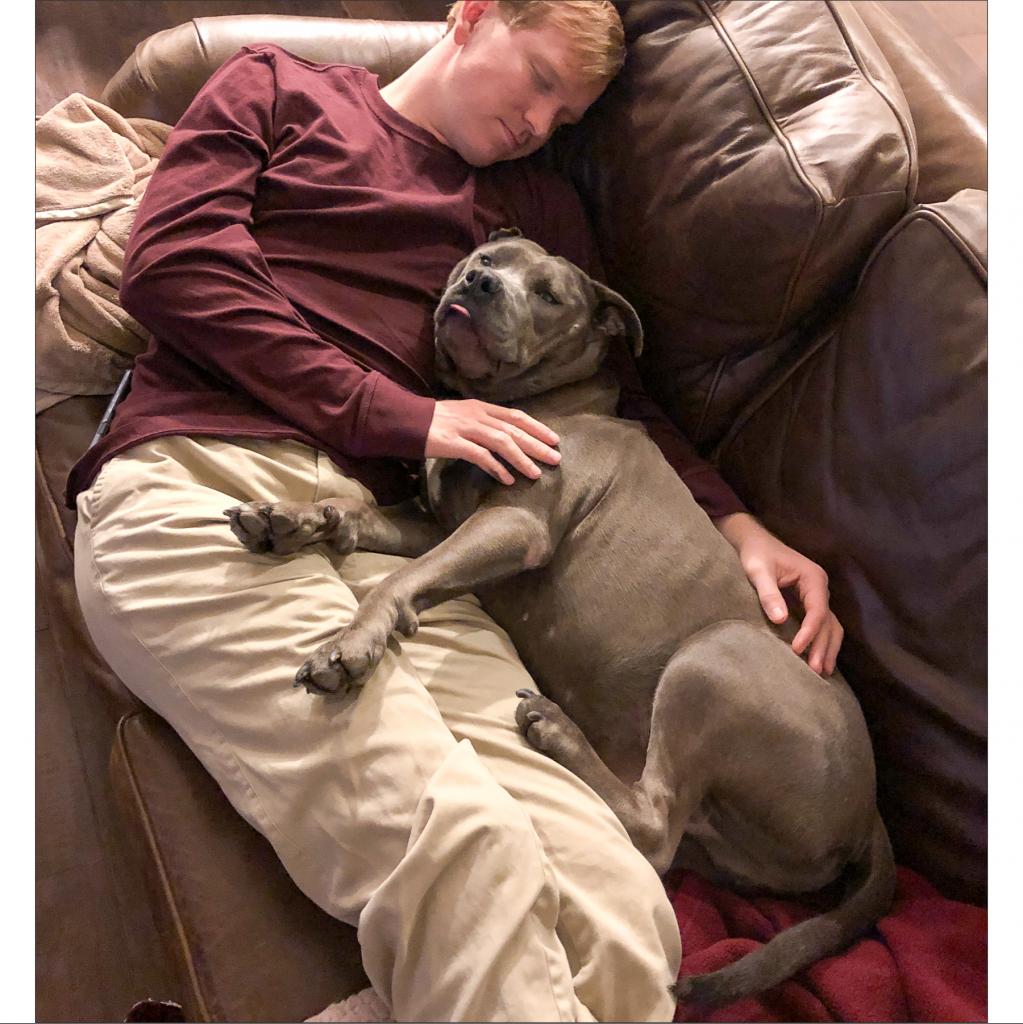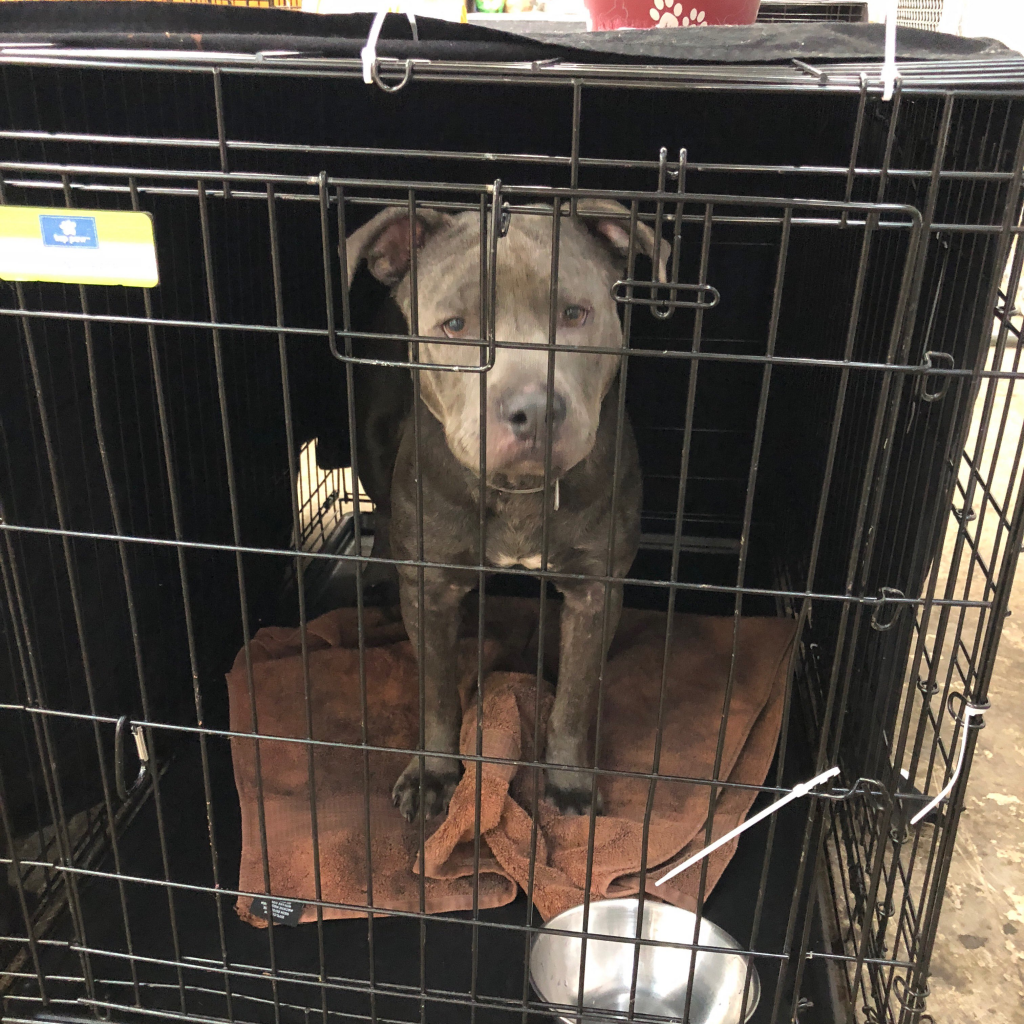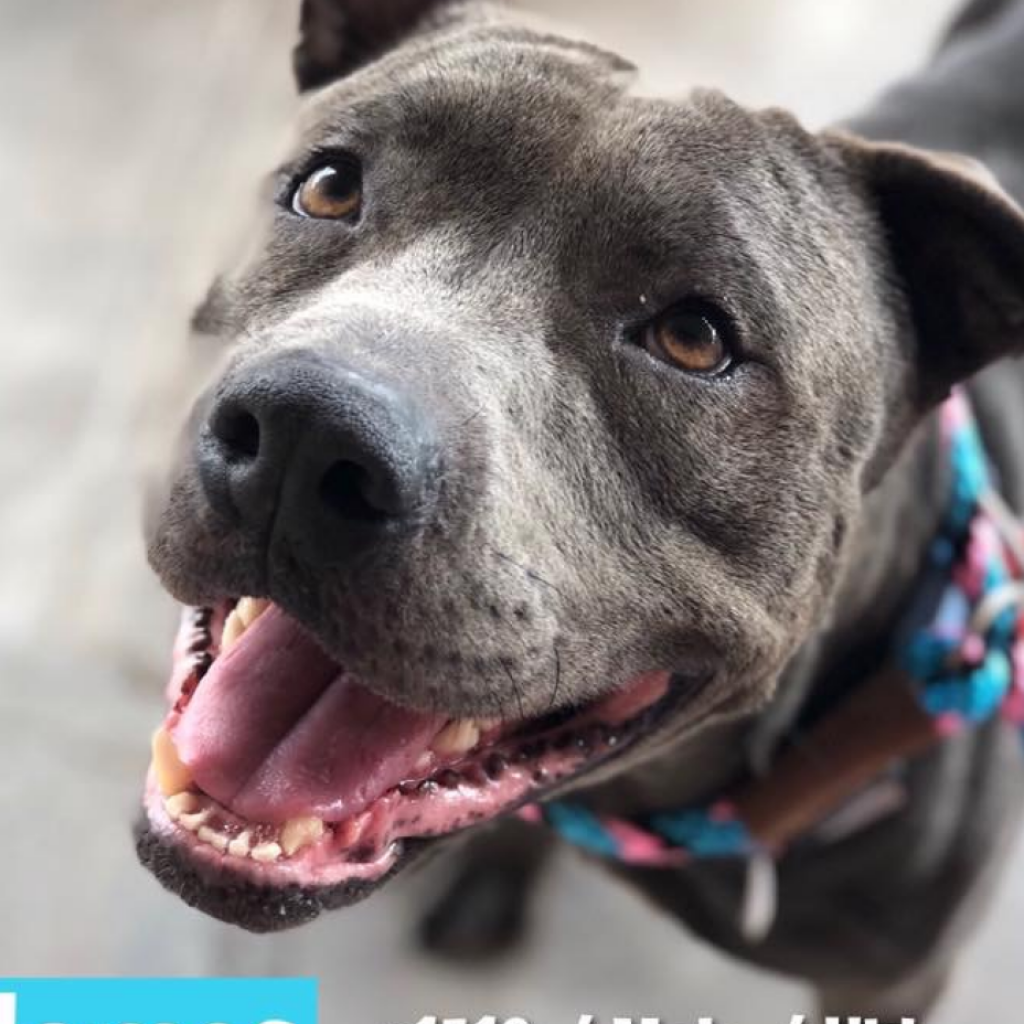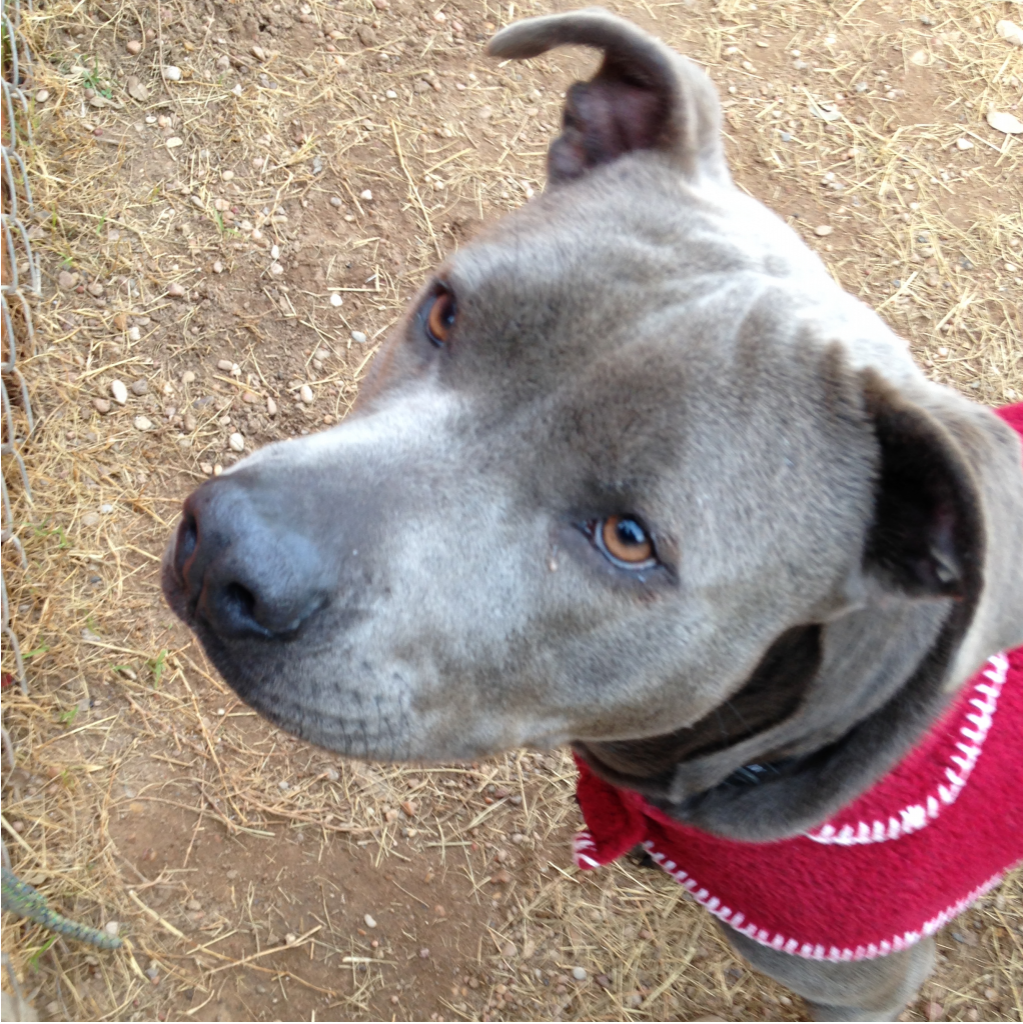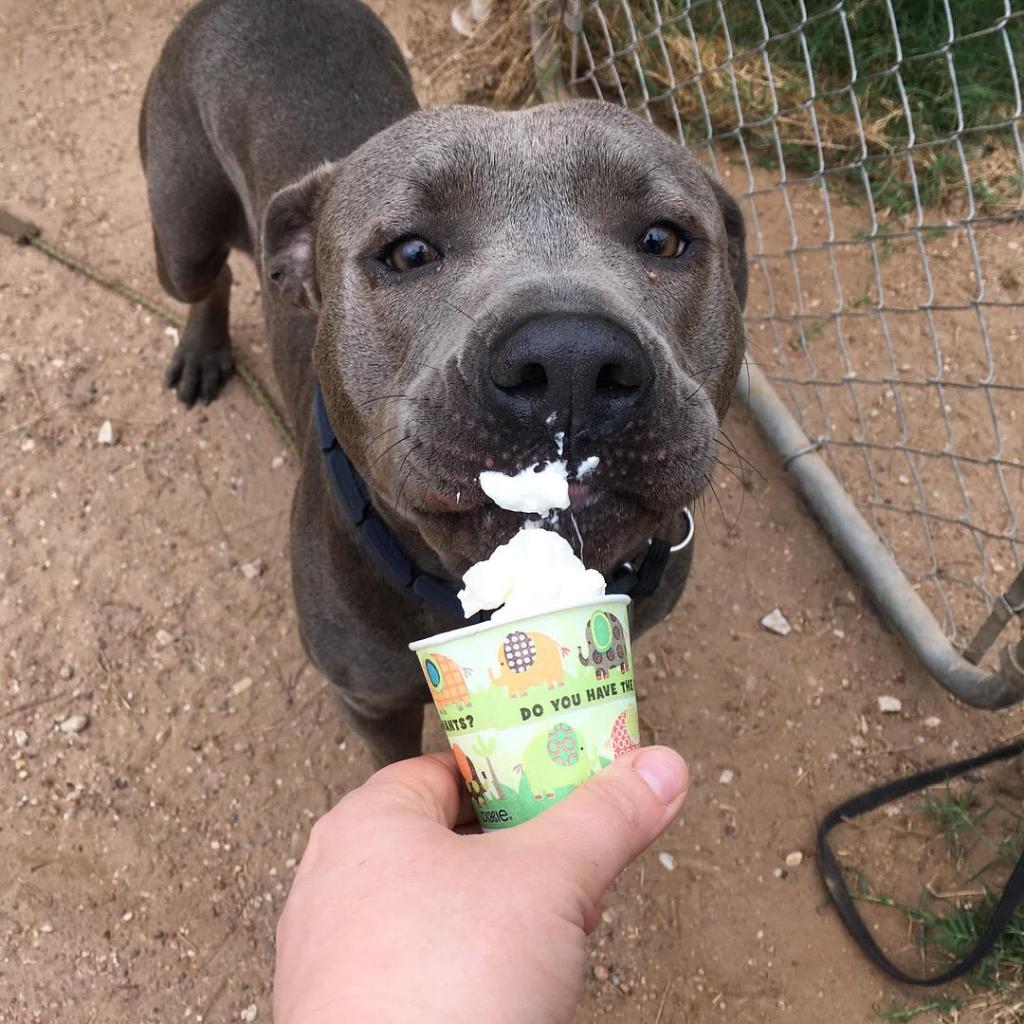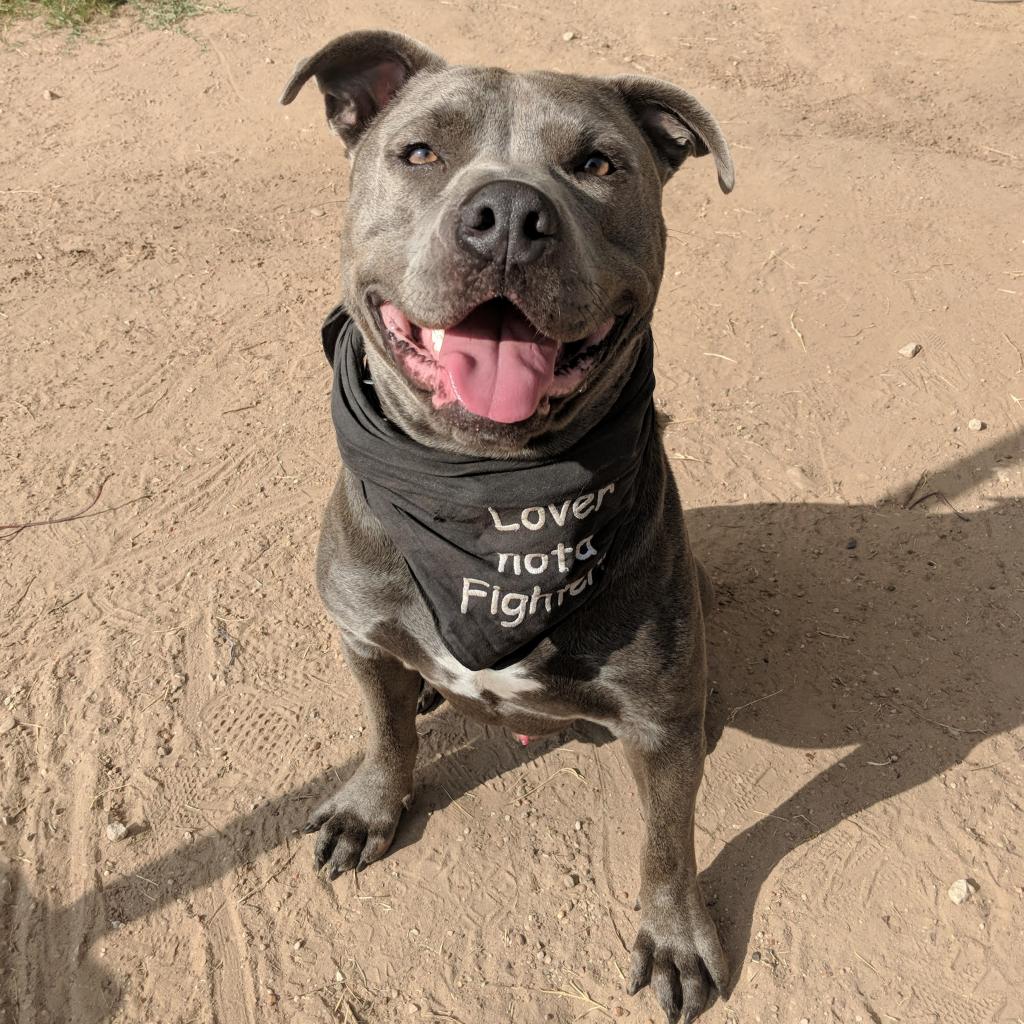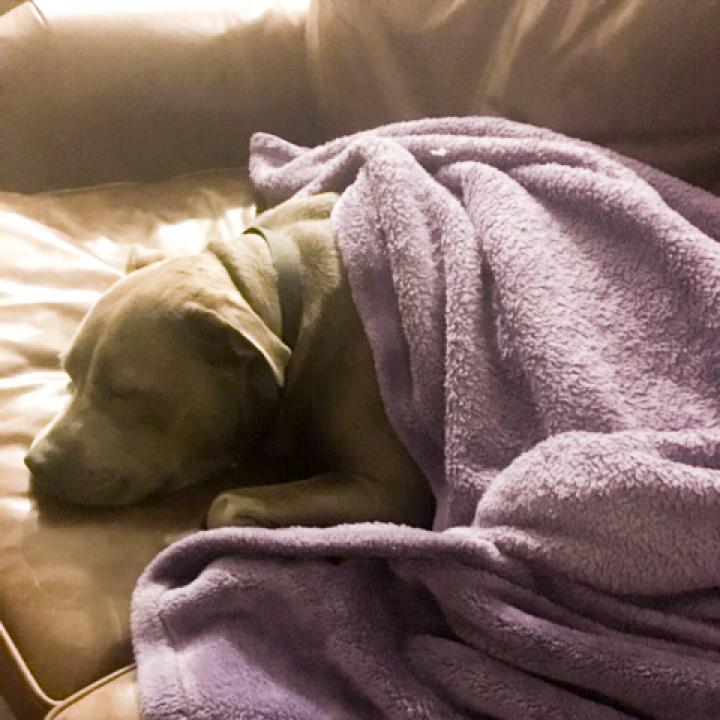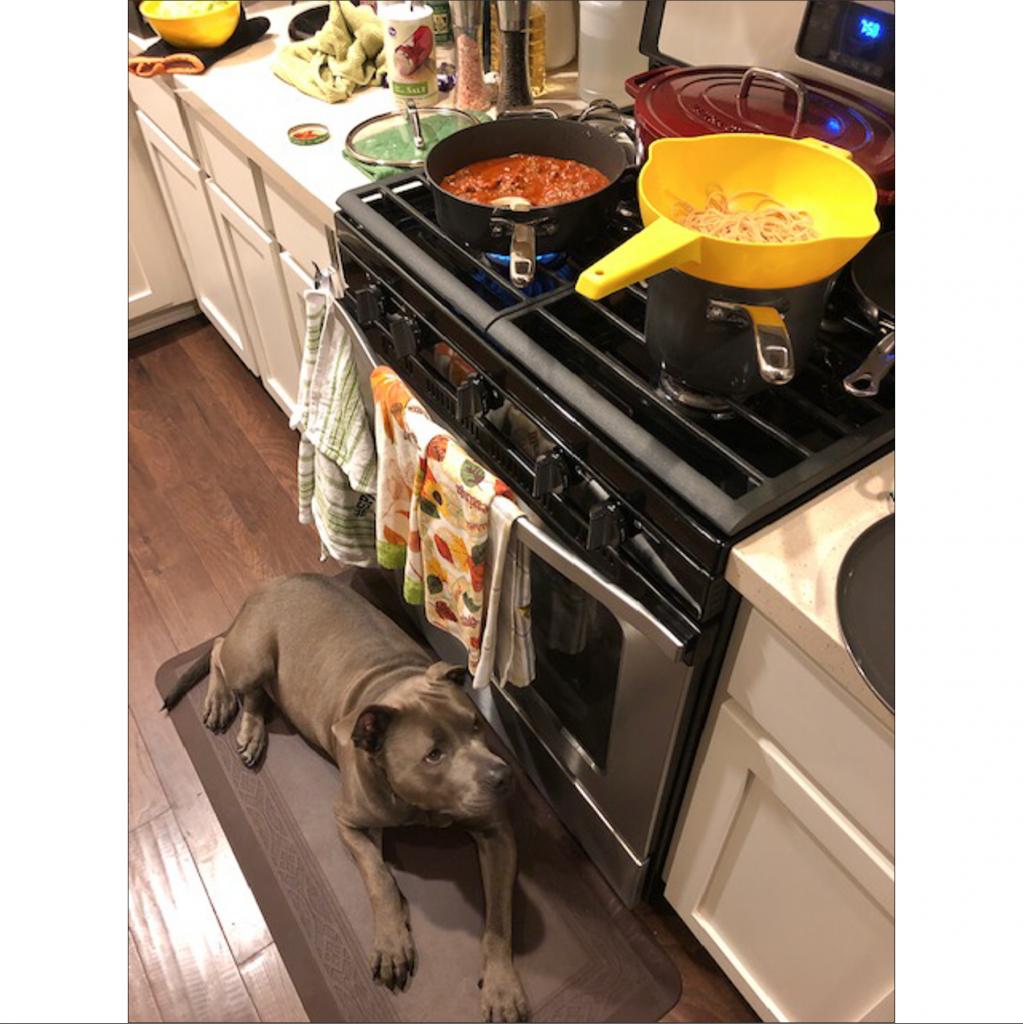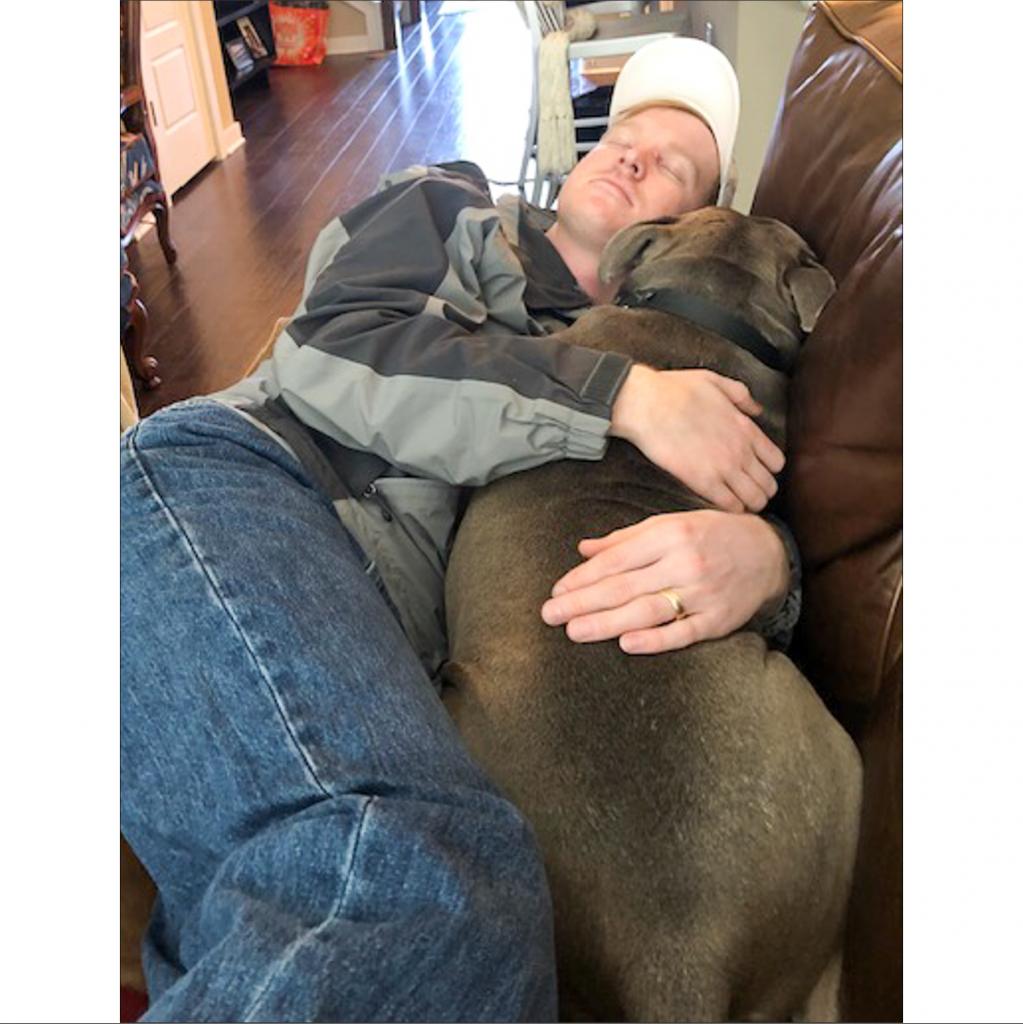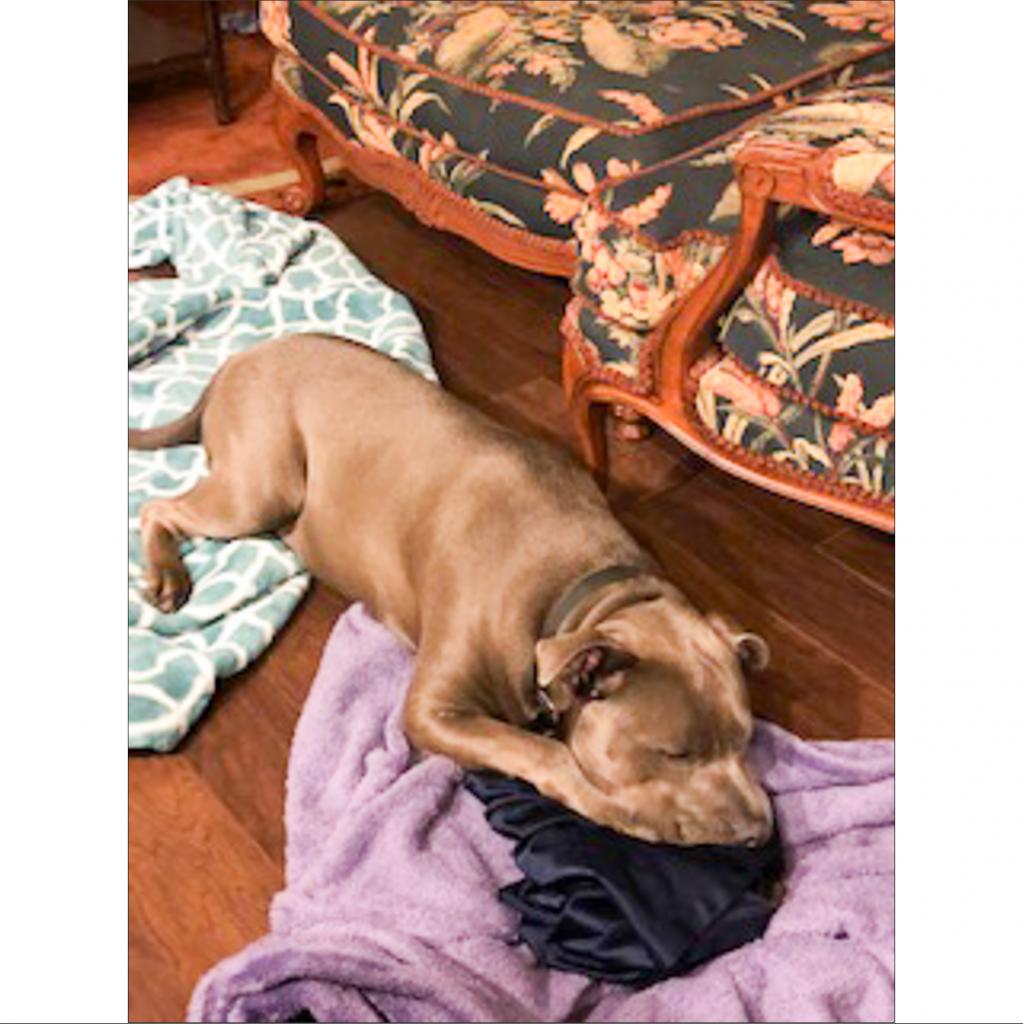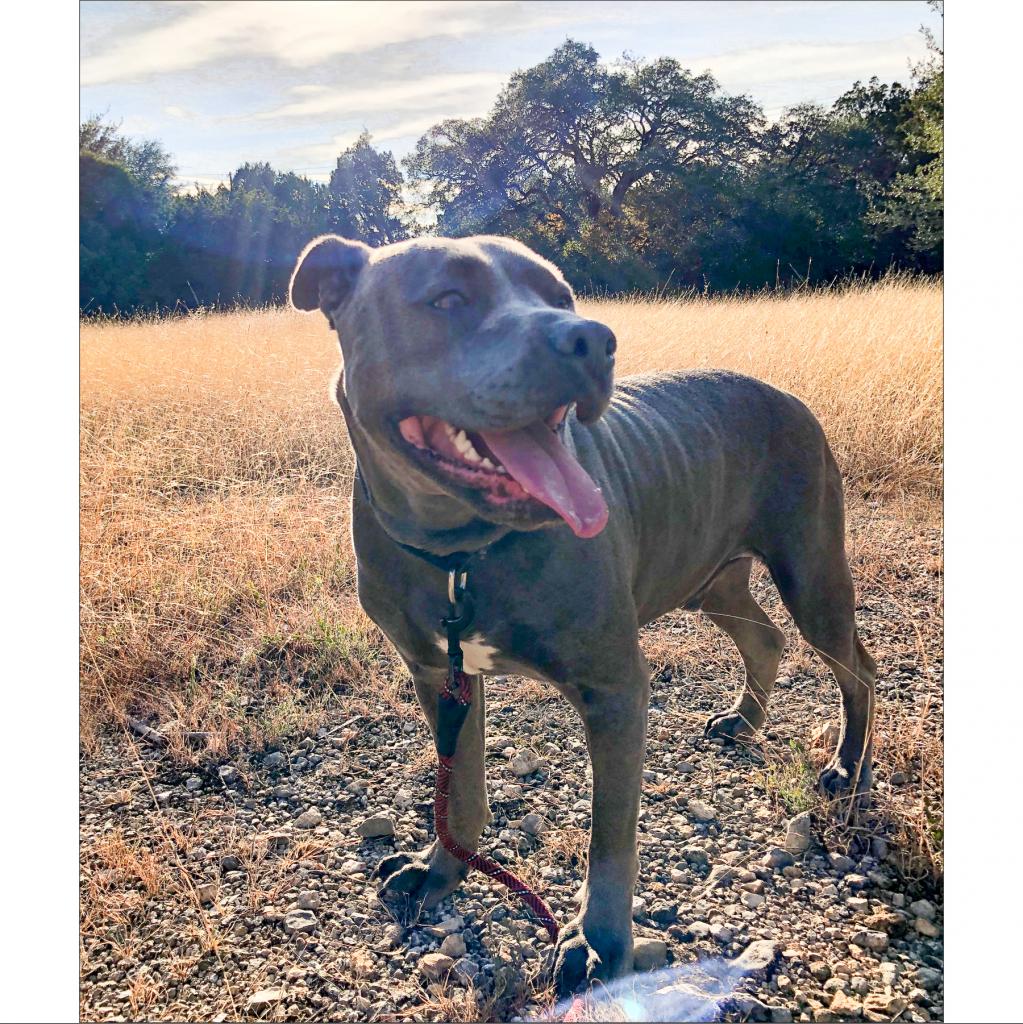 ---
---
Jamie has a big heart, a beautiful smile and sensitive eyes that seem to understand everything his people say to him.

A fairly low energy guy with short bursts of playfulness, Jamie's great with meeting strangers, loves getting attention and wants to play with new people right away. But more than anything, Jamie is a giant cuddle monster and enjoys nothing more than cuddling on the couch with his people. He will happily let you hug him to your heart's content and he never protests. If you want to snuggle up and hug for hours, that's just fine with this big sweetie.

Jamie's also super low maintenance and doesn't need to be exercised constantly. He desires little more than a space on the couch to sleep on. And maybe a yard he can hang out in. Jamie LOVES sitting outside in the sun and adores just walking around in the yard. Oh, and blankets. Jamie's foster mom said his new home "needs blankets" because Jamie likes to have a nice pile to curl up with. But a space on the couch, a yard and some blankets will make Jamie the happiest pup in the world.

Jamie is fully house-trained, does great left home alone uncrated for long work days and doesn't show any destructive tendencies. He just curls up on the couch or his doggie bed and naps the day away until your arrival, at which point you can expect a very enthusiastic welcoming party. Jamie knows "sit", "paw", "stay" and "no" and responds really well to corrections. And he does wonderfully in the car - whenever he goes on walks, he stops at cars parked on the street, hoping that he'll get to go for a ride!

Jamie is also thriving in APA!'s Total Obedience Program. The Total Obedience Program (TOP) is modeled after the AKC's Canine Good Citizen (CGC) test. As a TOP dog, Jamie has a personalized training plan and works with a volunteer trainer several times a week to help him learn the skills to become the best dog he can be! Jamie is learning skills like walking nicely on leash, sitting calmly when approached by strangers or other dogs, staying in a sit or down until told "free," coming when called and "Place", which means he will go to a specific place in your home on command.

Once Jamie successfully completes all the skills on his training plan, he will be considered TOP Dog Ready! Jamie is working hard to become a wonderful companion, and as a part of APA's Total Obedience Program you can work with APA staff to continue to build a training relationship with Jamie after adoption and master all the TOP dog skills together. Check out a video on APA's CGC program, on which the TOP was based: https://vimeo.com/89434193

Loving, trustworthy and just an all around great pup, Jamie hopes for a home with people who will give him plenty of cuddle time (and yards and some blankets). In return he promises to love you forever. Come meet him!