Jamie
Animal ID:
APA-A-56705
Adoption Fee:
$25.00
Sex:
M
Looks Like:
Terrier, American Staffordshire
Mix
Current Weight:
51.2 pounds
Date of Birth:
2015-11-26
Age:
3 years, 0 months
Other Info:
TOP Dog Trainee
Location:
In Foster
email


[email protected]


to inquire
Dog Score:
1 - Would do best not living with other dogs.
Cat Score:
U - No Information Yet
Child Score:
1 - Needs an adult only home.
Home Alone Score:
4 - Has been left home alone somewhat successfully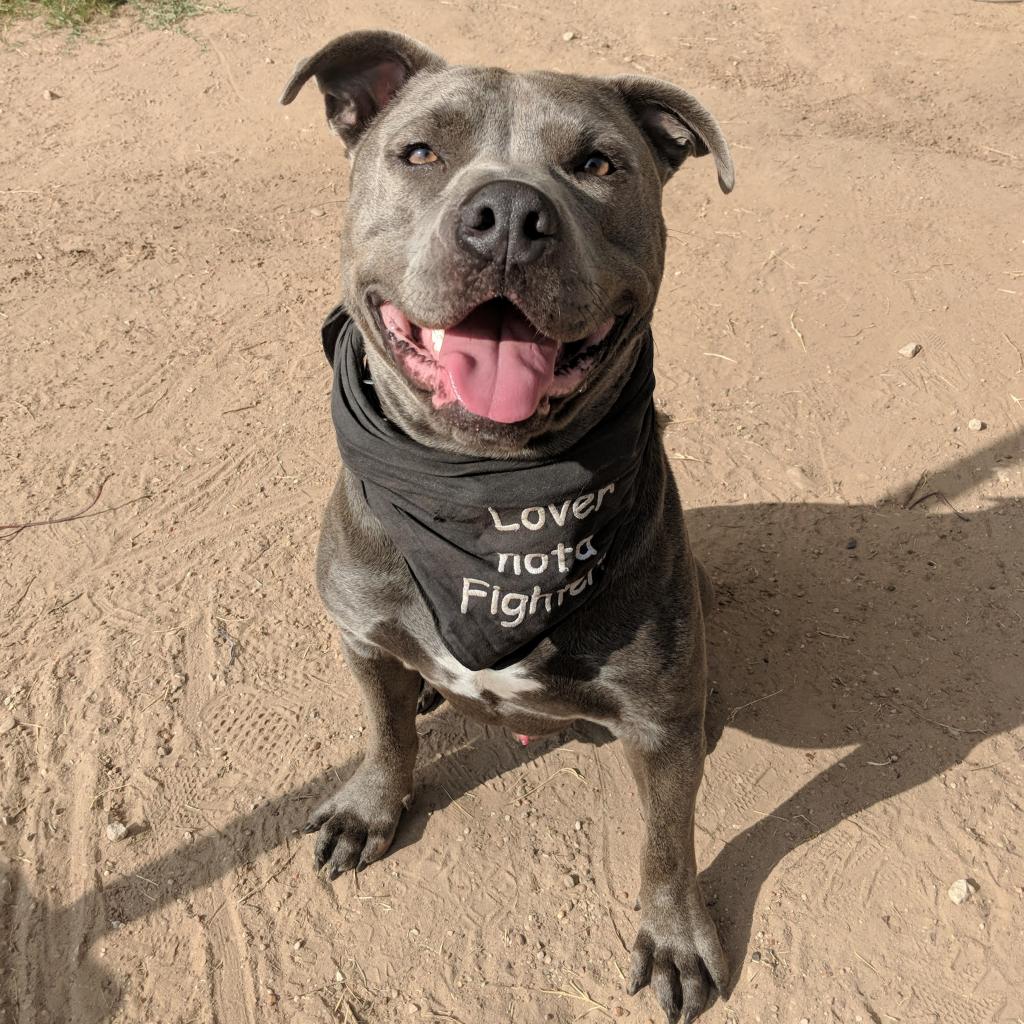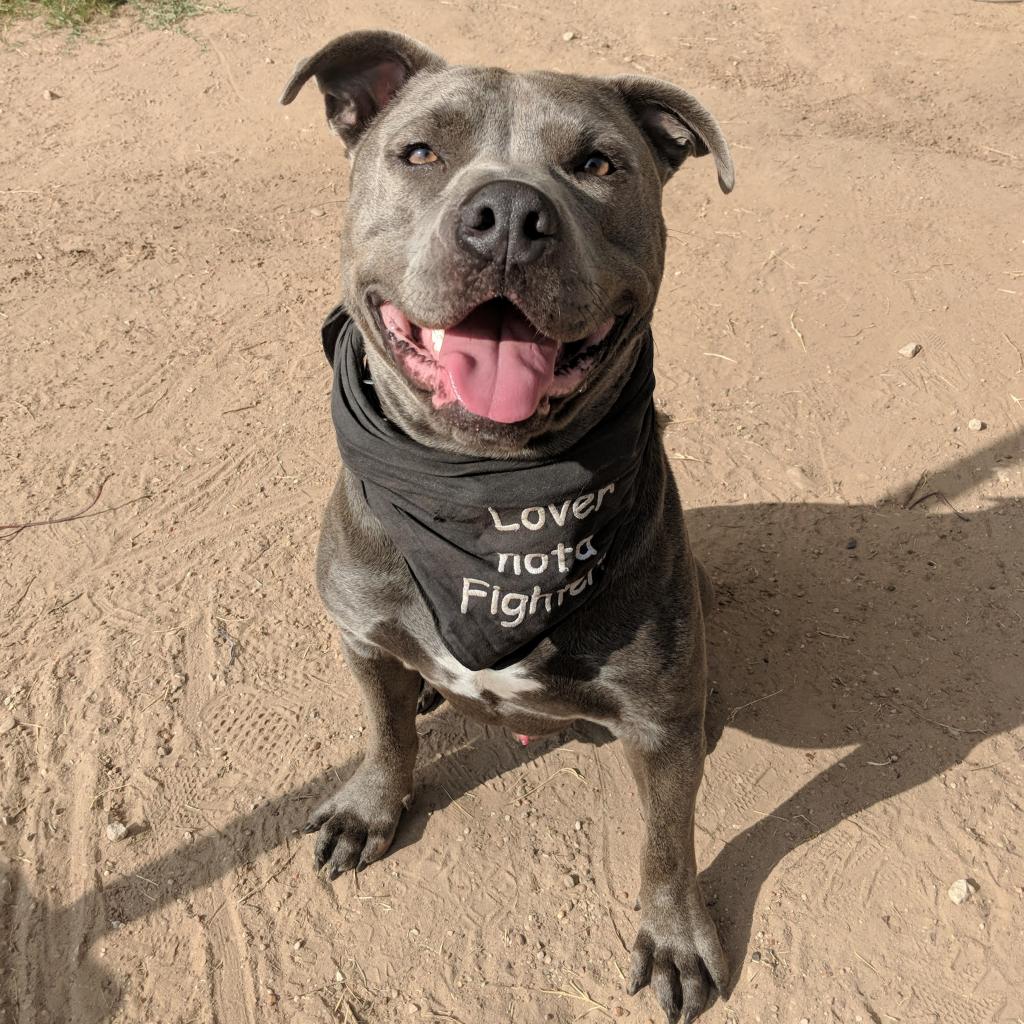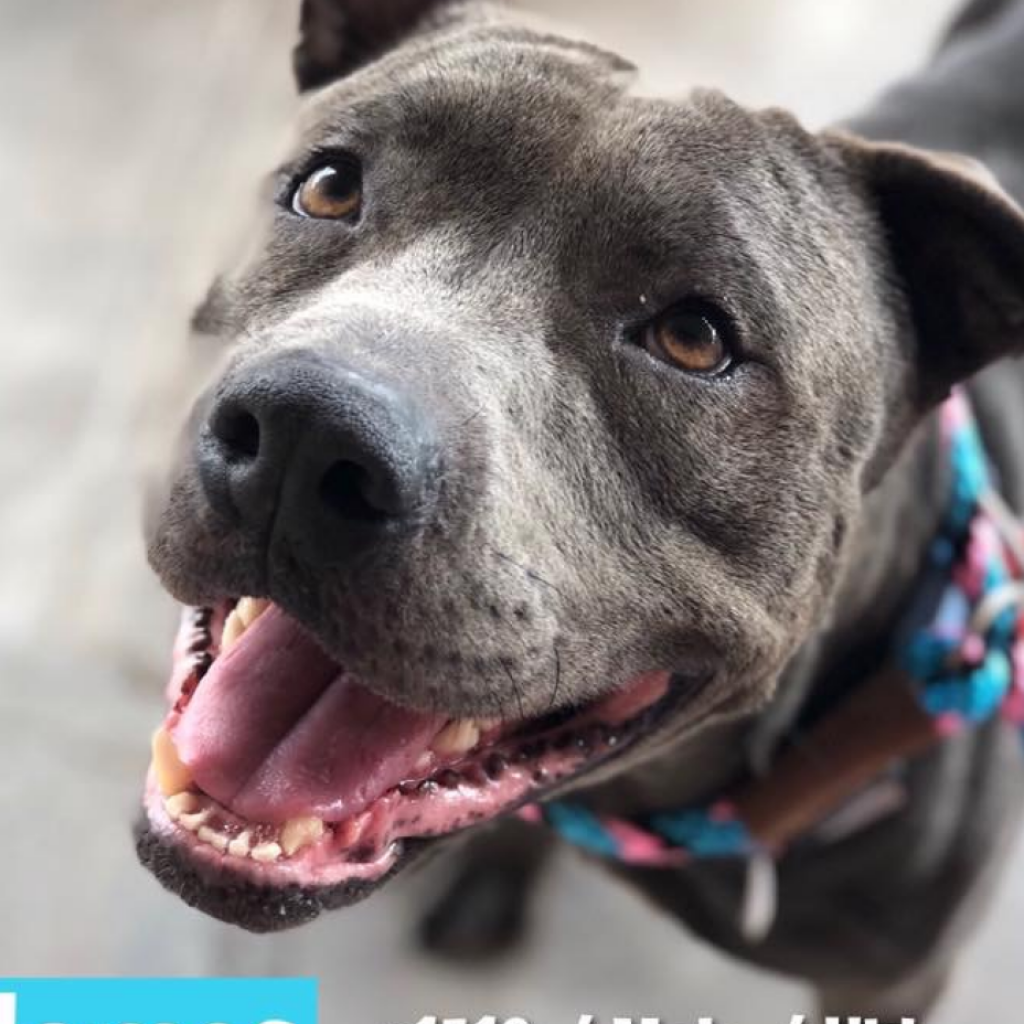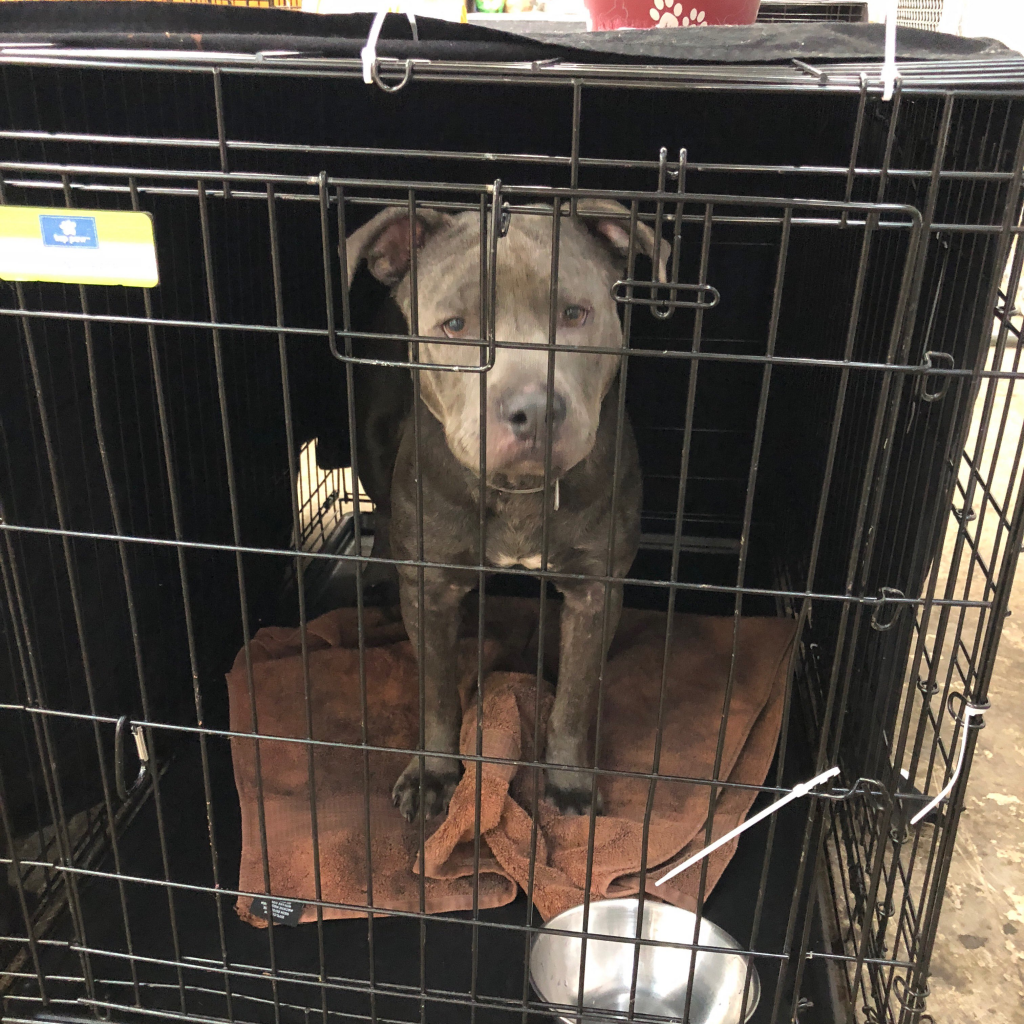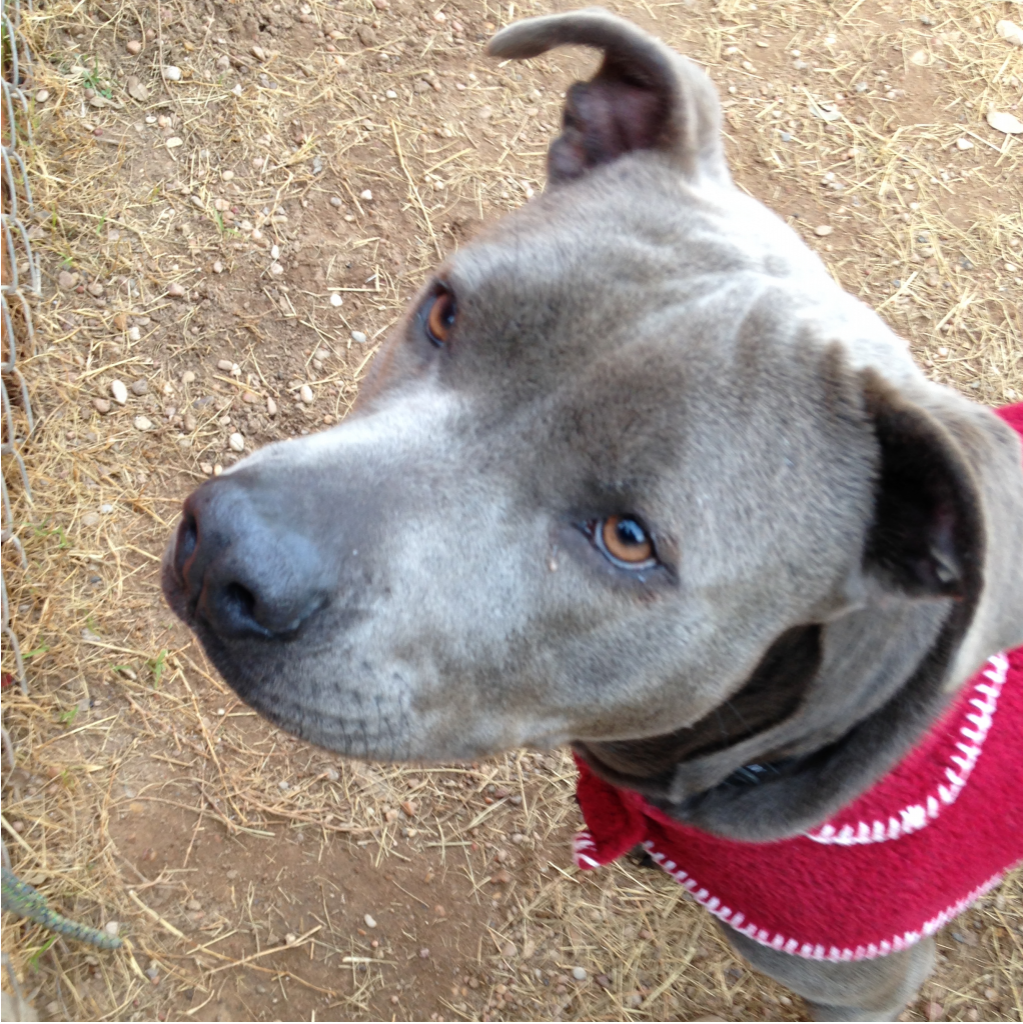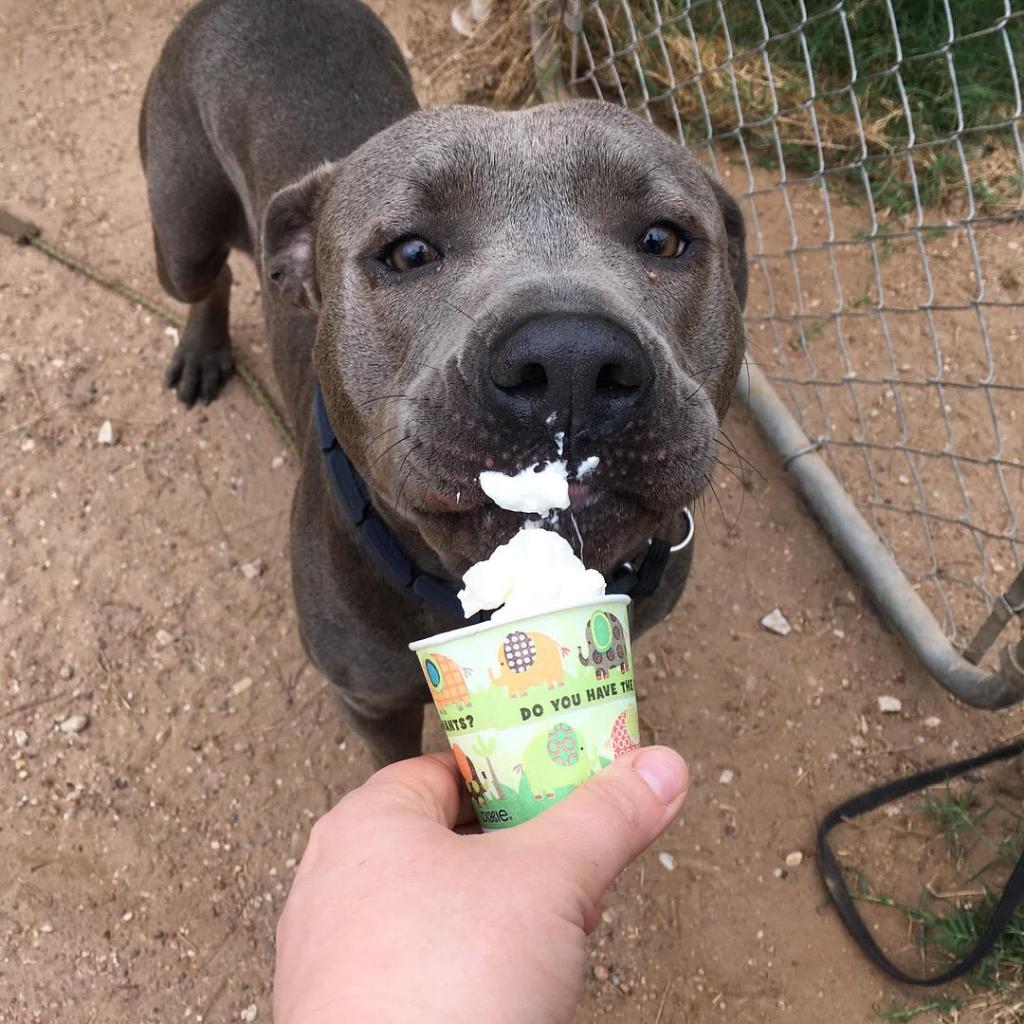 ---
---
Jamie's tale is a real rags-to-riches story in the making. He was picked up as a stray by one of our partners in Houston, and in February became one more of the many dogs transferred into our care in the months-long aftermath from Hurricane Harvey. In February alone, APA! took in nearly 100 dogs from coastal areas still recovering.

Shortly after Jamie arrived he began limping on and off, and his kennel stress was overwhelming and only getting worse, so we moved him to one of our offices to give his mind and body a break. Our vets discovered he had what appeared to be an old trauma to his back, but he needed help to heal completely. We got him the care he needed, and all the while he wiggled his way into our hearts. Now he's feeling great, and he's turned into quite the spunky fellow!

Jamie is a sweet goofball who has some puppyish tendencies, but he is making great progress with his manners and skills (e.g. sit, drop, come, house training, crate training) - all the while showing us what a great personality he has! He is very playful with his friends, but he is still gaining confidence about the world and can be a bit of a baby about "scary things like bikes. But since he hangs out with staff every day, he gets lots of training and his confidence is improving bit by bit!

If you are looking for a dog who's always happy to see you, a dog who loves to play tug and snuggle in equal measure, a dog who is bound to make you smile - you've found him. Jamie has already made huge strides, and we expect with patience, continued training (which the APA! team will provide for life!), and a more structured and a bit quieter life, he has the potential to truly blossom into an even better dog than he already is. Come meet this sweet guy!