Monroe
Animal ID:
APA-A-56843
Adoption Fee:
$25.00
Sex:
F
Looks Like:
Chihuahua
Mix
Current Weight:
6.5 pounds
Date of Birth:
2009-09-26
Age:
9 years, 0 months
Location:
Tarrytown
Run 3
Dog Score:
2 - Could potentially live with a well matched dog friend. Come speak with us to find out more!
Cat Score:
2 - There's potential. Let's talk about how to slowly integrate dogs and cats!
Child Score:
2 - Could potentially live with older children.
Home Alone Score:
4 - Has been left home alone somewhat successfully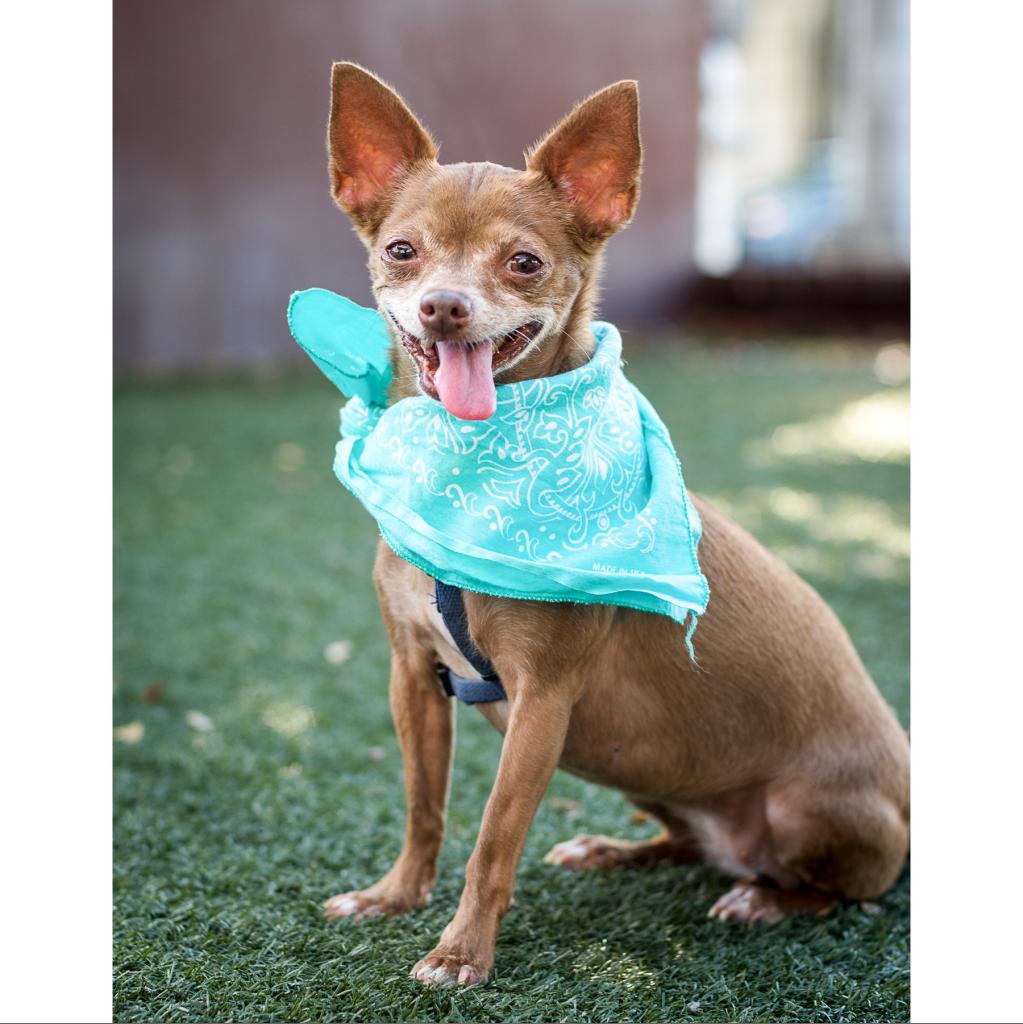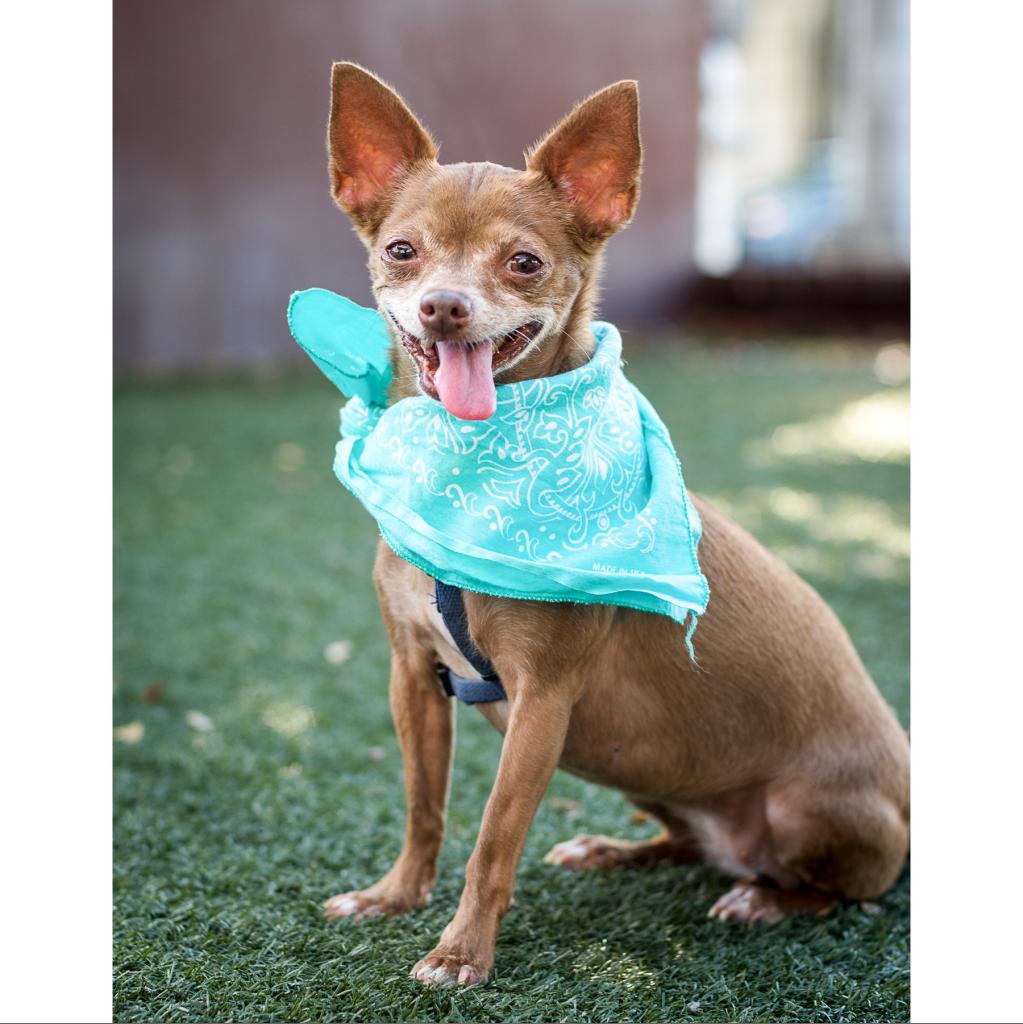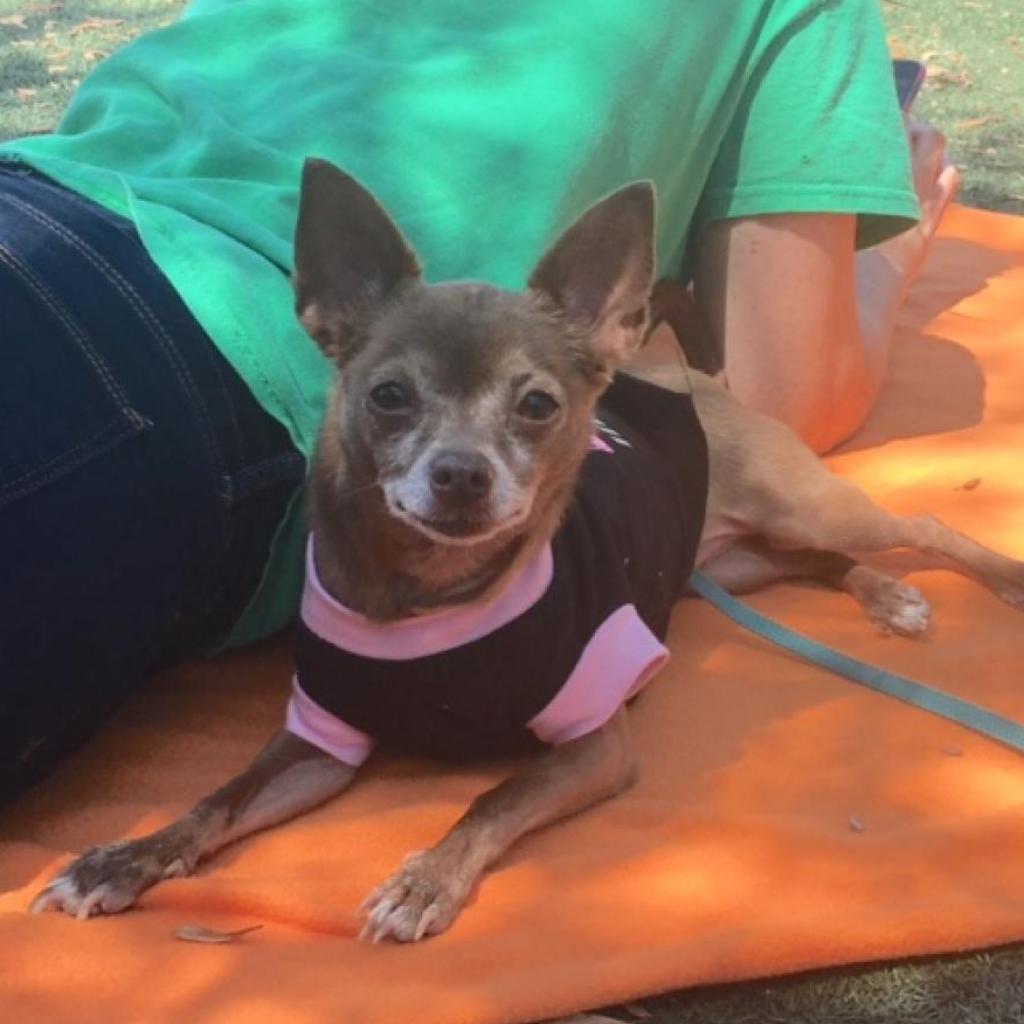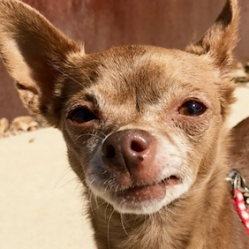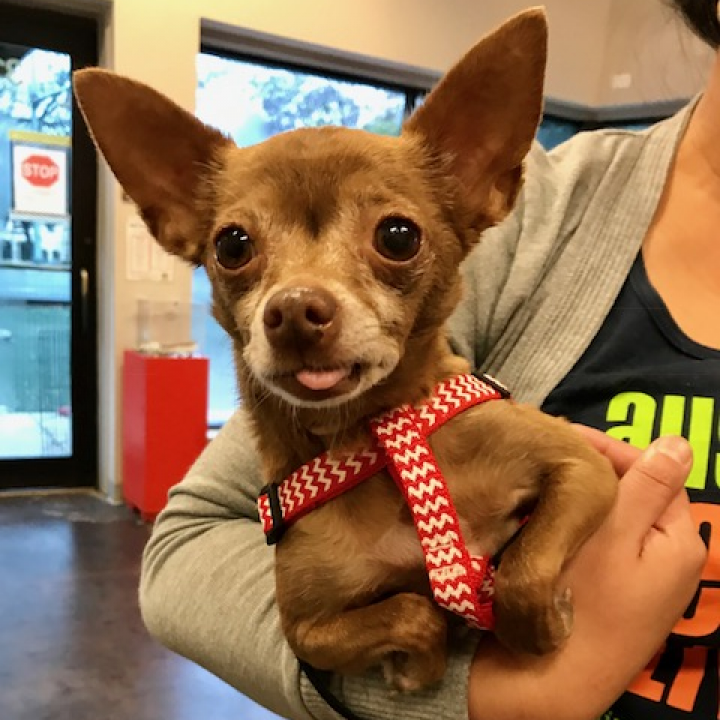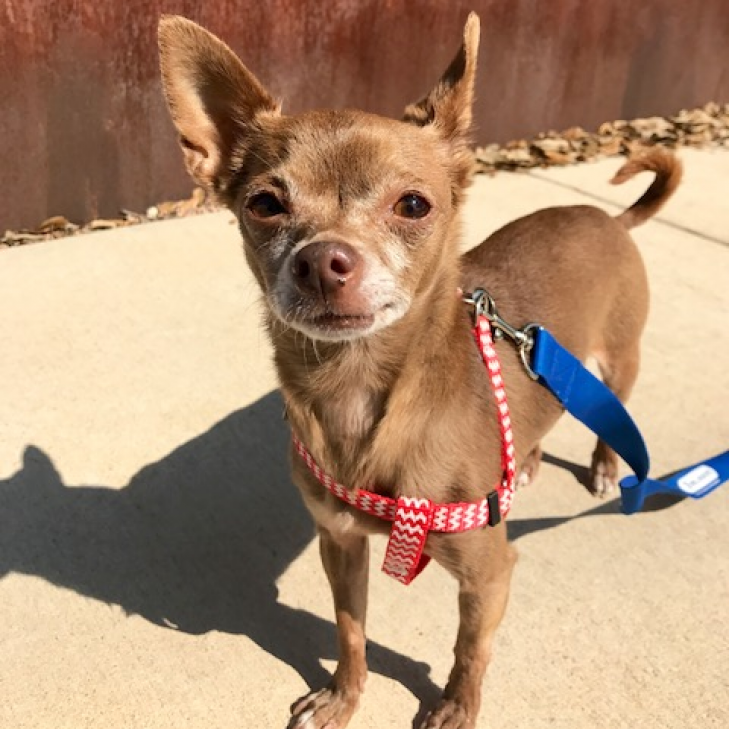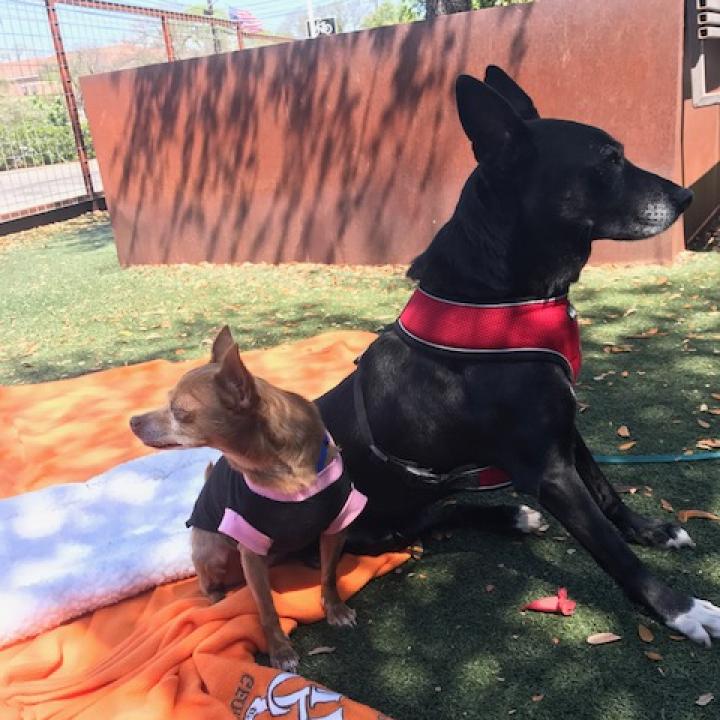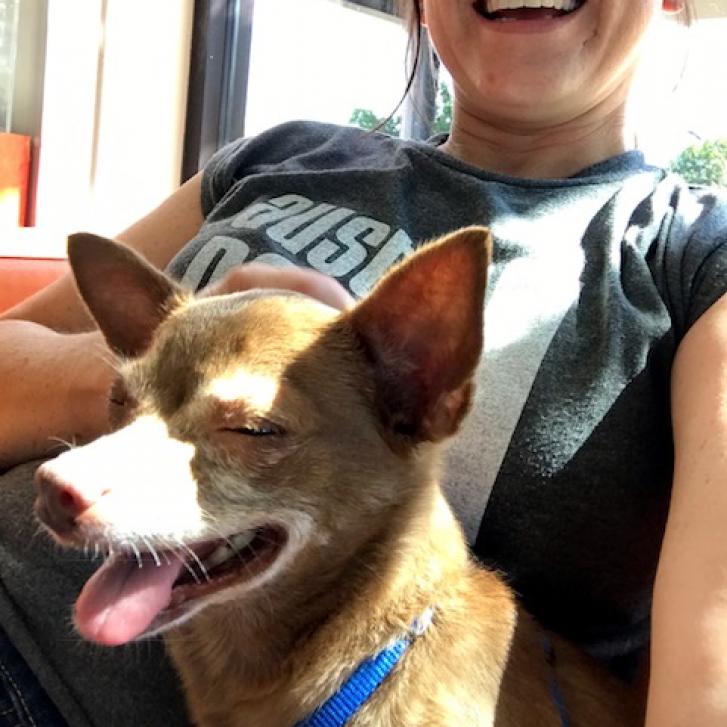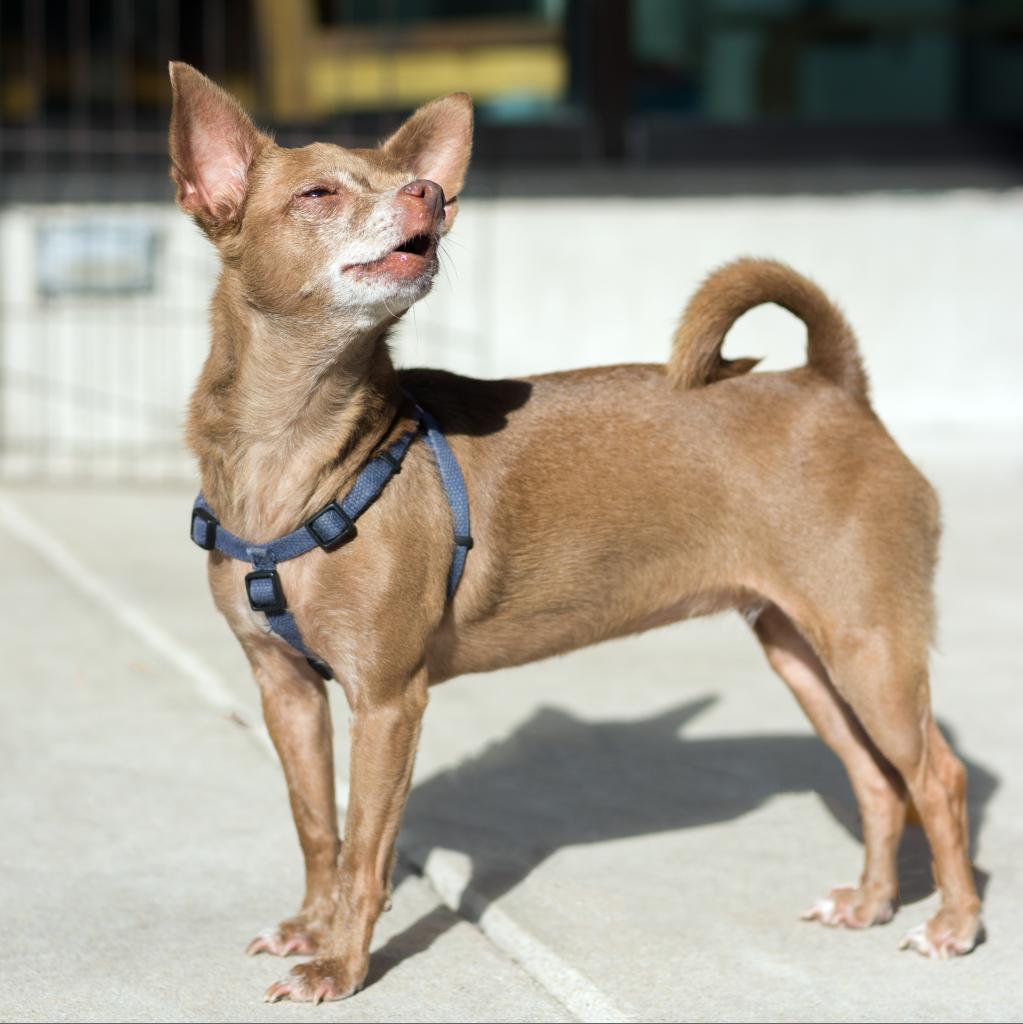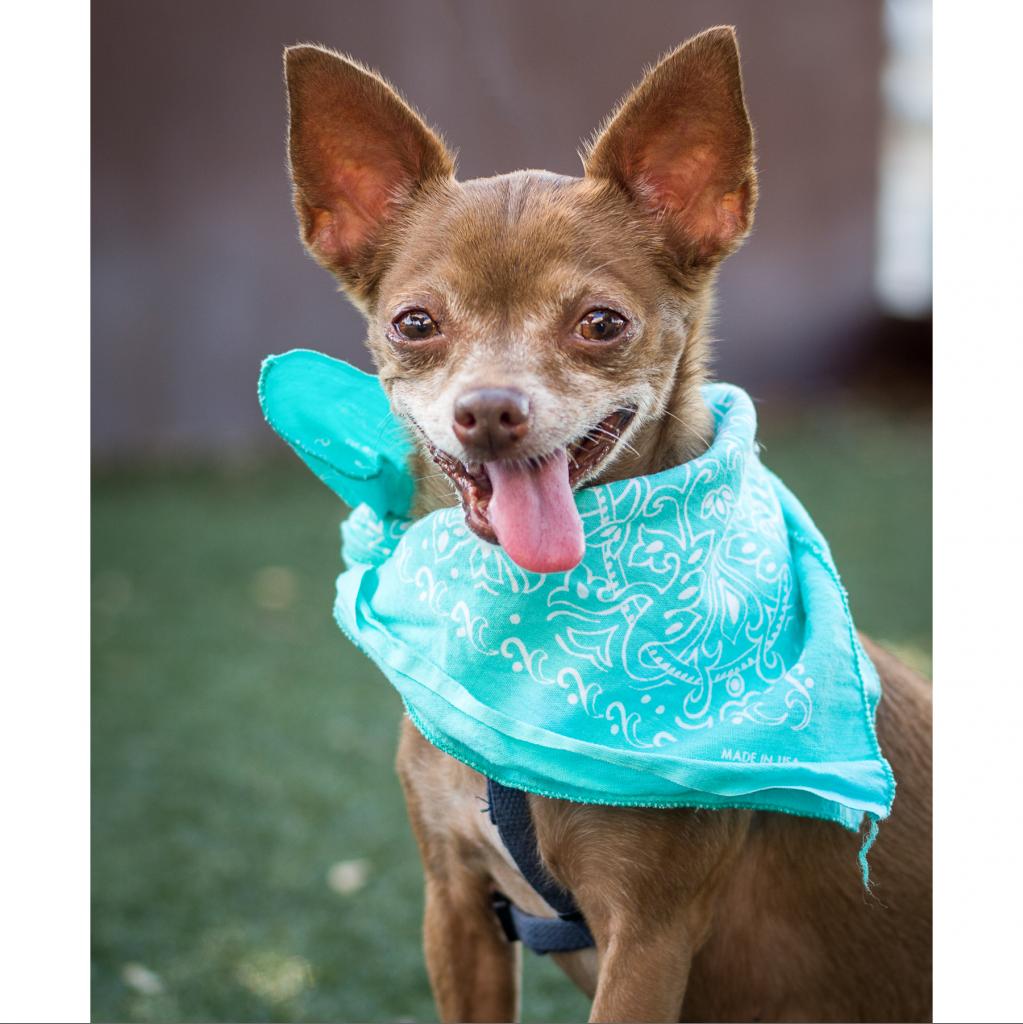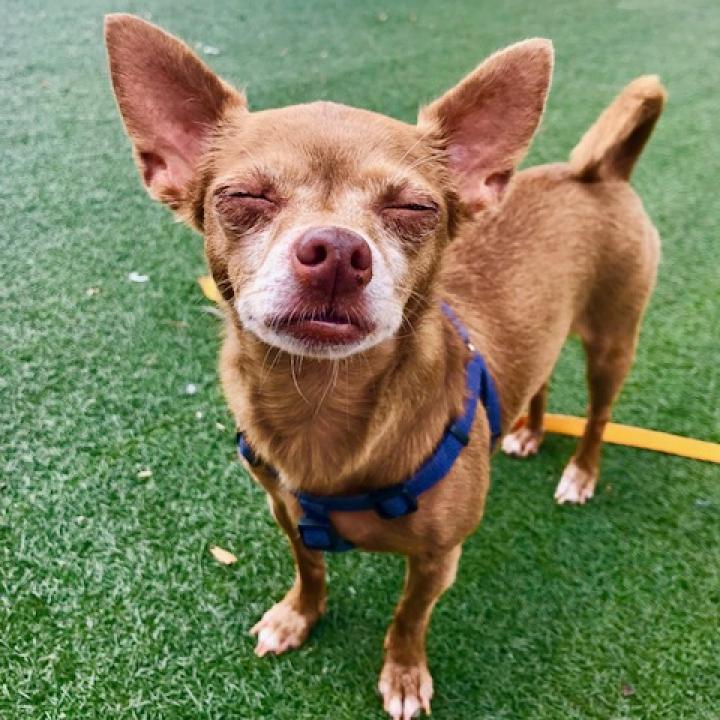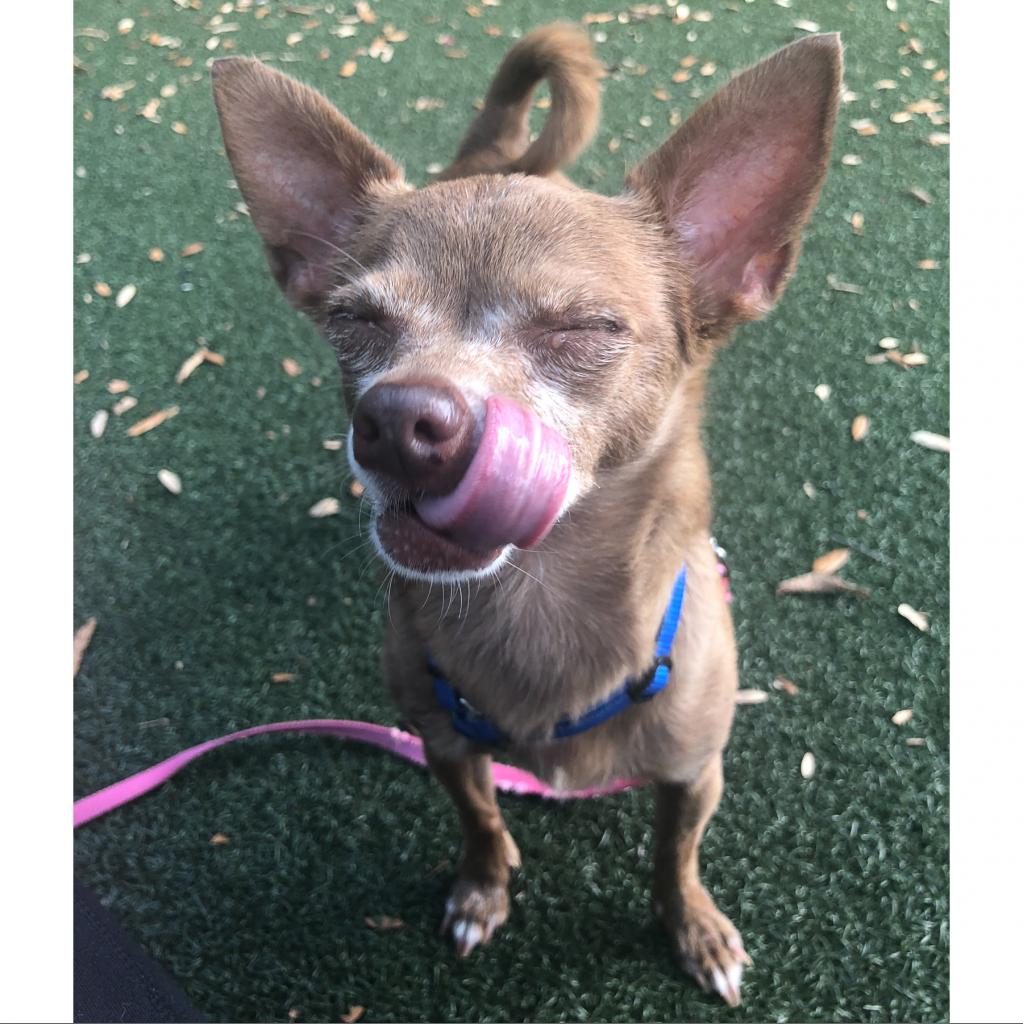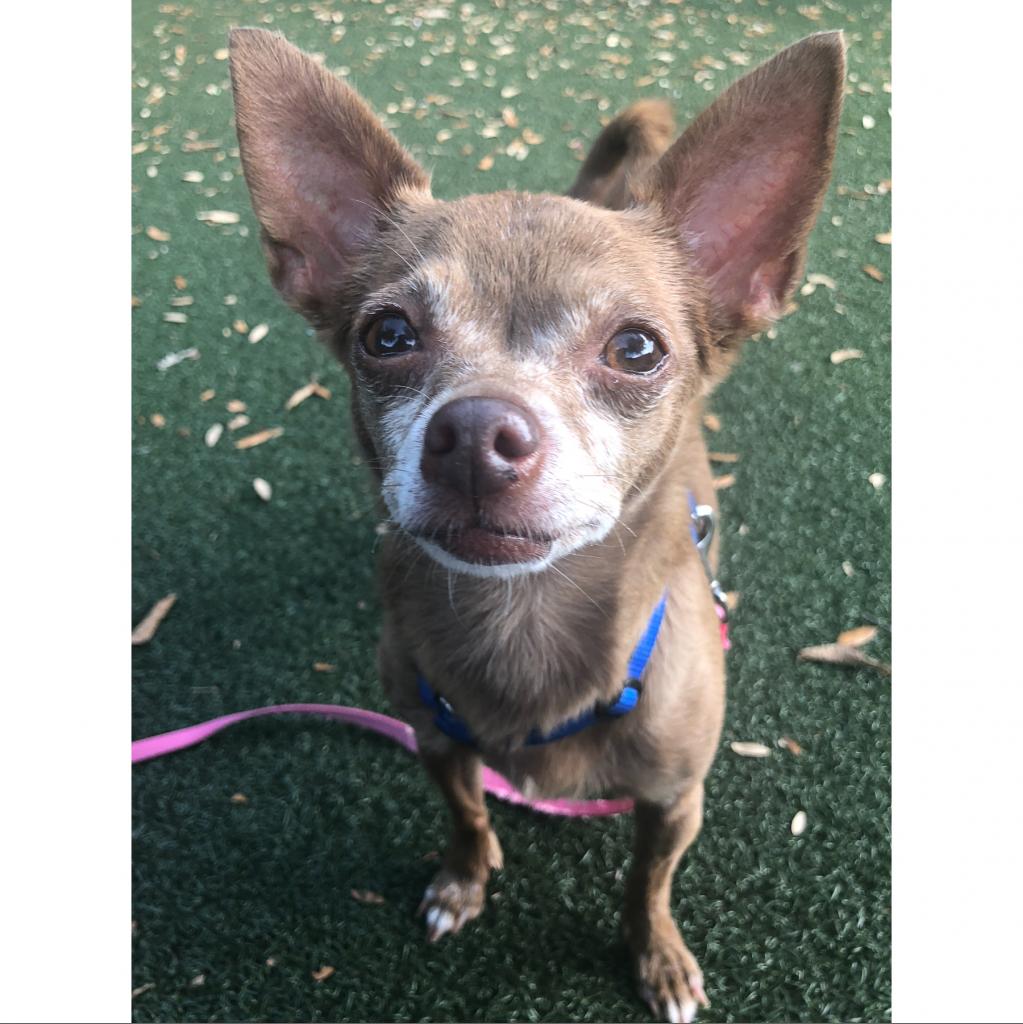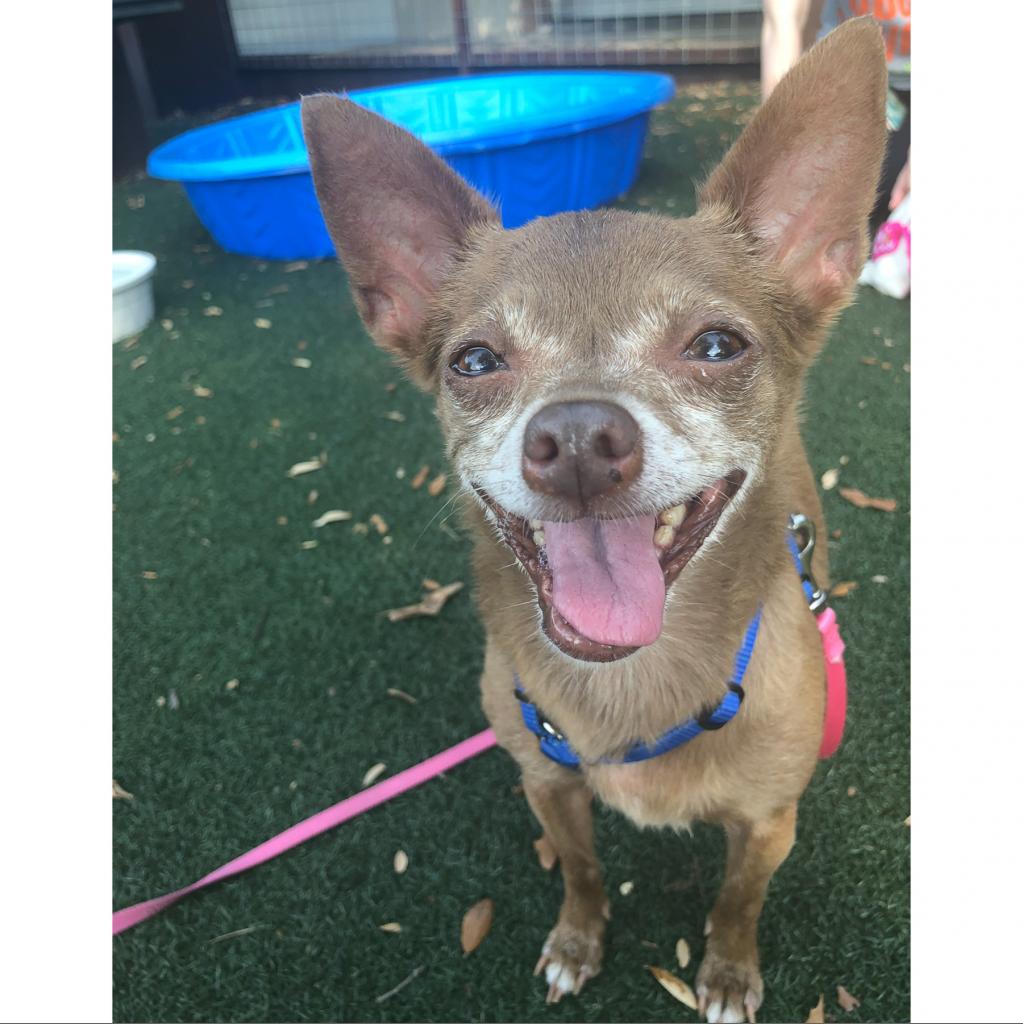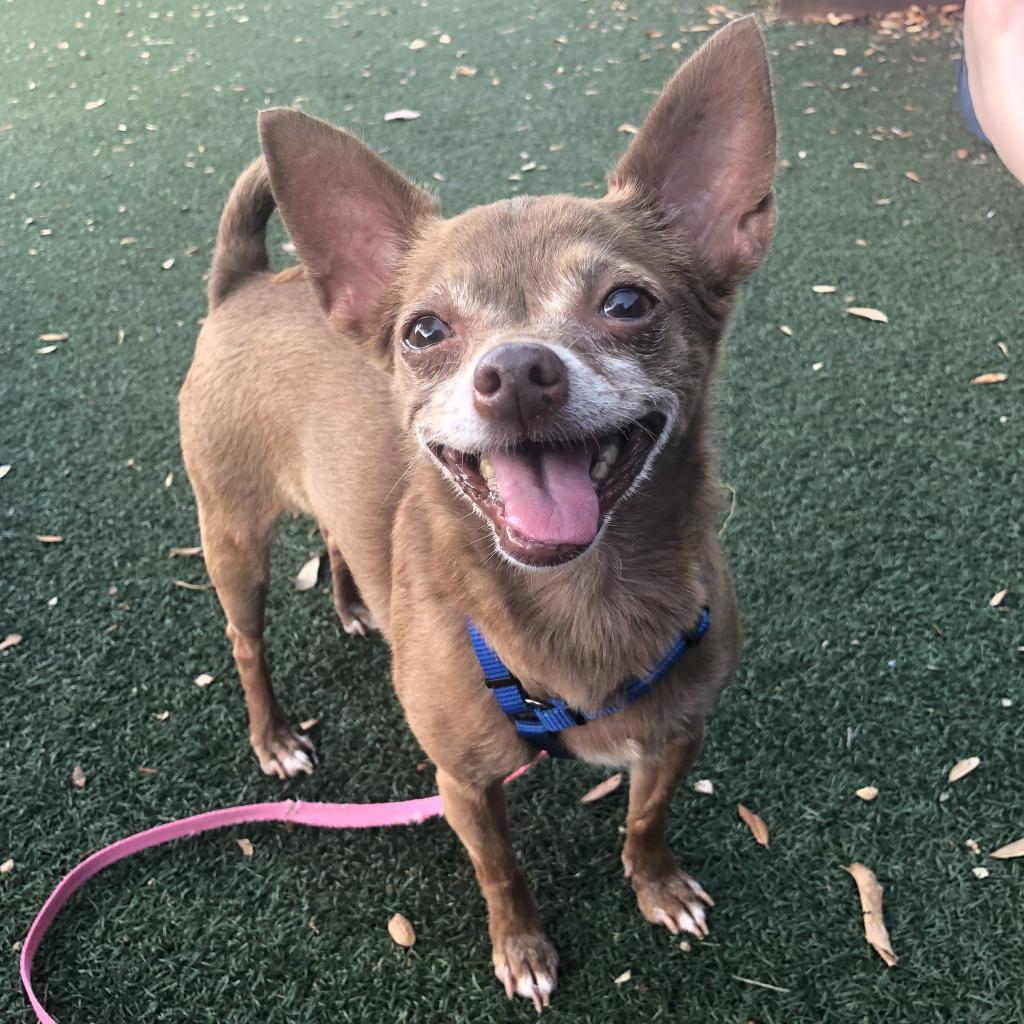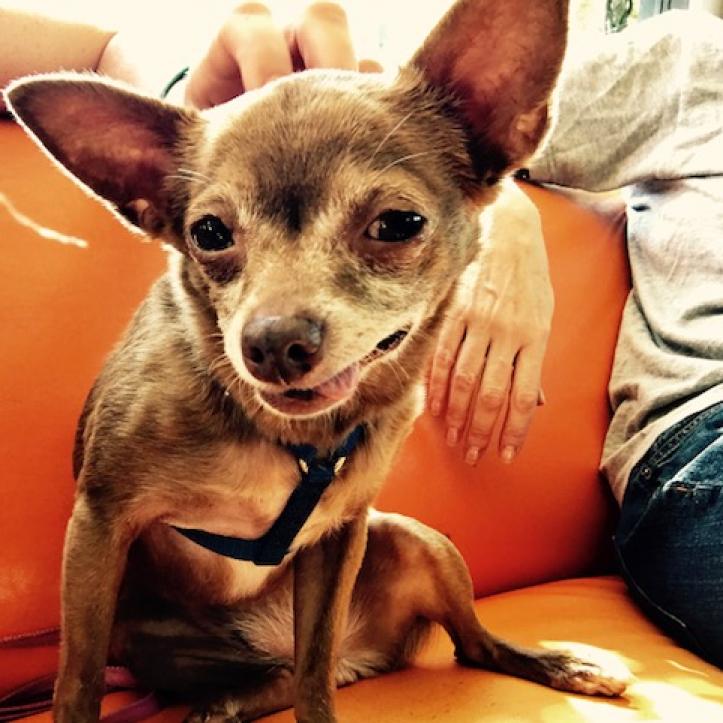 ---
---
What gives Monroe pep in her step? Toys!! If they are soft and squeaky and Monroe-sized, that's even better.

Nothing excites Monroe more than finding a new toy so that she can add it to her treasure trove of precious items. When she is ready to be your friend, she will bring a toy and place it in your lap to invite you to play tug. Monroe is a confident woman and knows how to communicate what she wants. This little lady believes she is the queen of her domain so if you follow the protocol, you will be on your way to becoming her loyal subject!

Monroe is an introvert so even though she can be the occasional party animal, she needs alone time to recharge and would love a calm, quiet household where she can do that. Monroe is fiercely devoted to her loved ones and will be your best friend after you have been allowed entrance into her inner circle.

Monroe has had experience living in a home, and does like having a palace to call her own. On overnight visits with volunteers she will pick a space to be hers and just hang out there with a toy. She seems house-trained and isn't barky.

If you need a queen in your life, Monroe says that she is up for the job! Come meet this sweet, sassy girl!