Charlie Garza
Animal ID:
APA-A-56967
Adoption Fee:
$160.00
Sex:
M
Looks Like:
Boxer
Current Weight:
55 pounds
Date of Birth:
2010-01-20
Age:
8 years, 4 months
Location:
In Foster
email


[email protected]


to inquire
Dog Score:
2 - Could potentially live with a well matched dog friend. Come speak with us to find out more!
Cat Score:
U - No Information Yet
Child Score:
4 - Has had positive interactions with children.
Home Alone Score:
4 - Has been left home alone somewhat successfully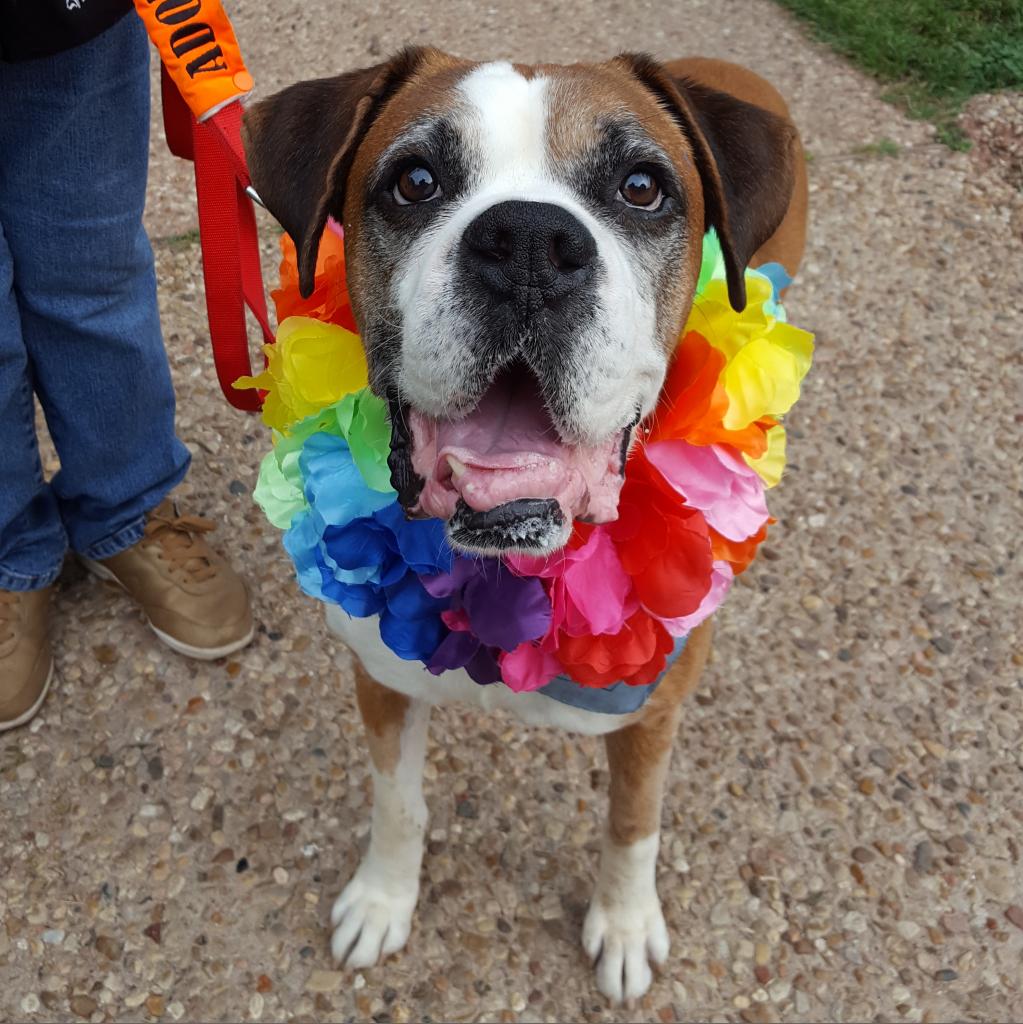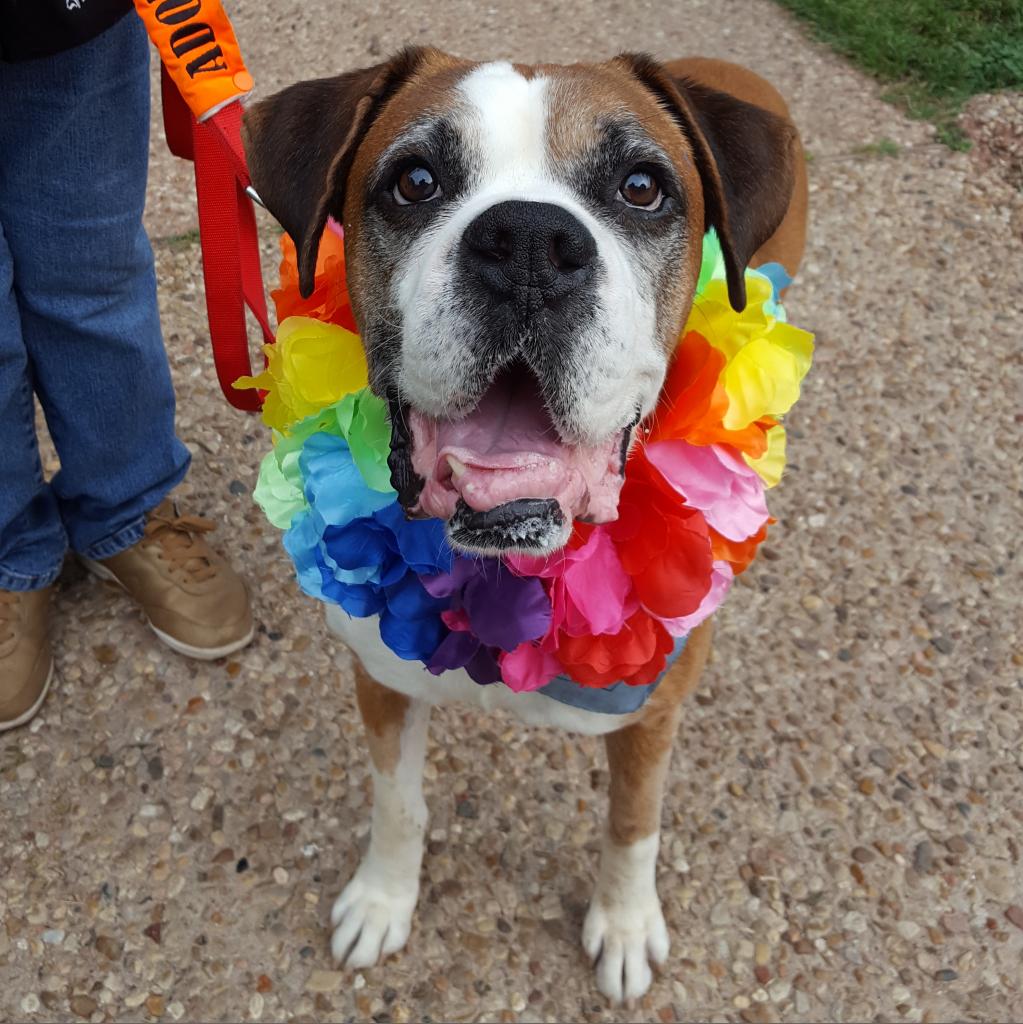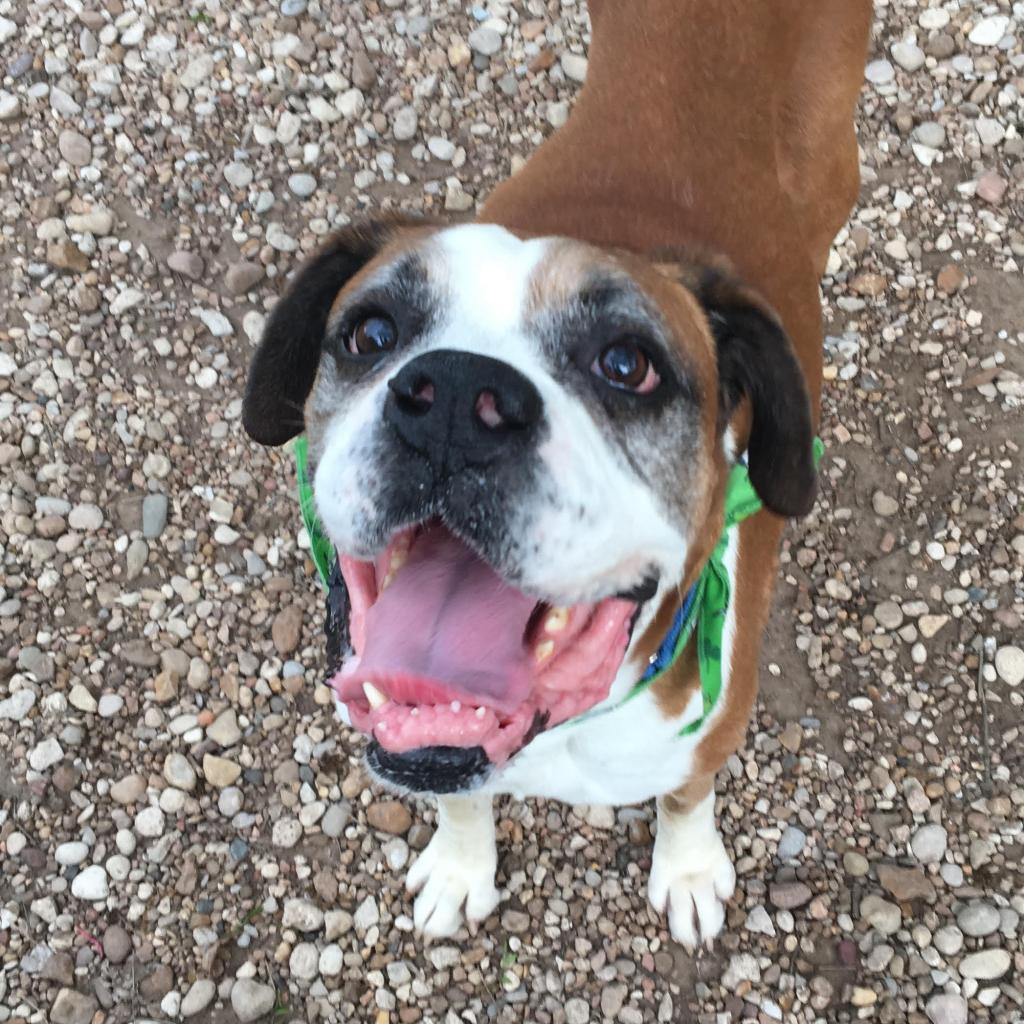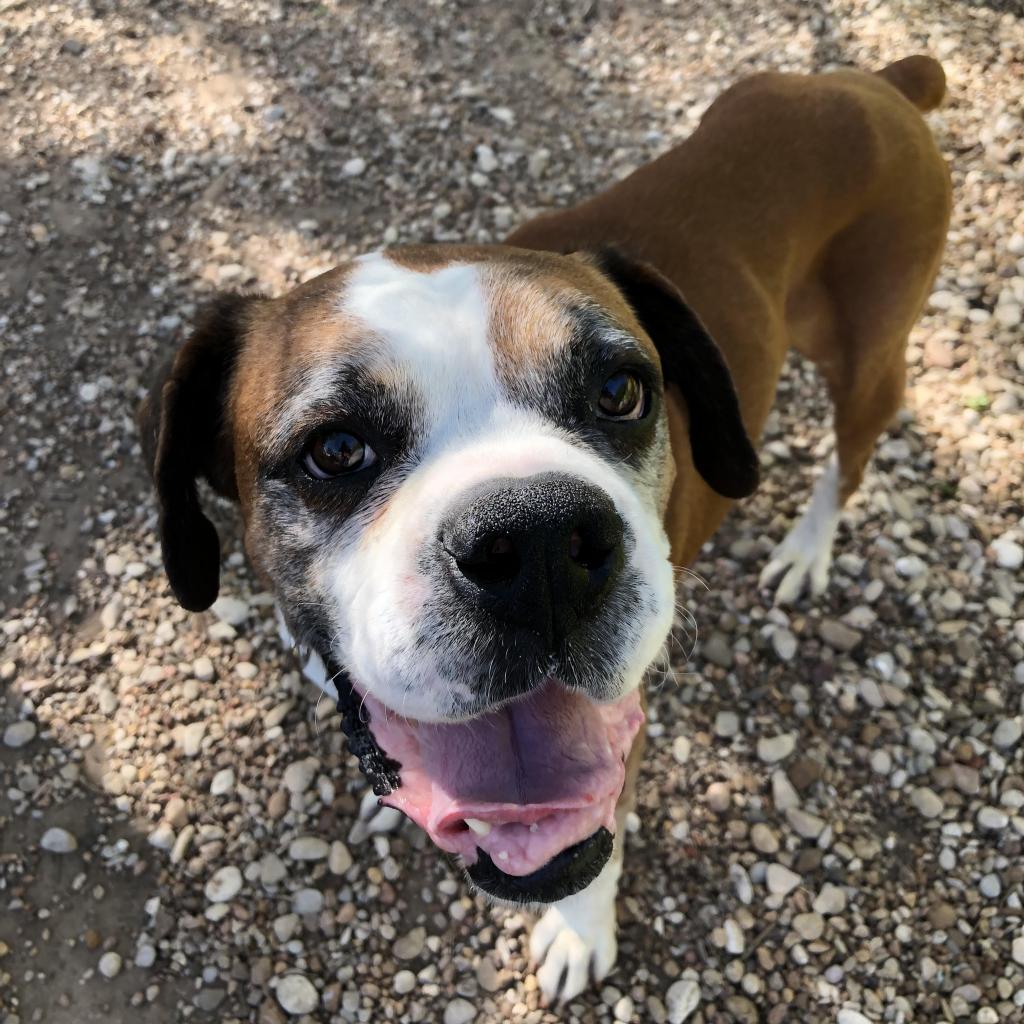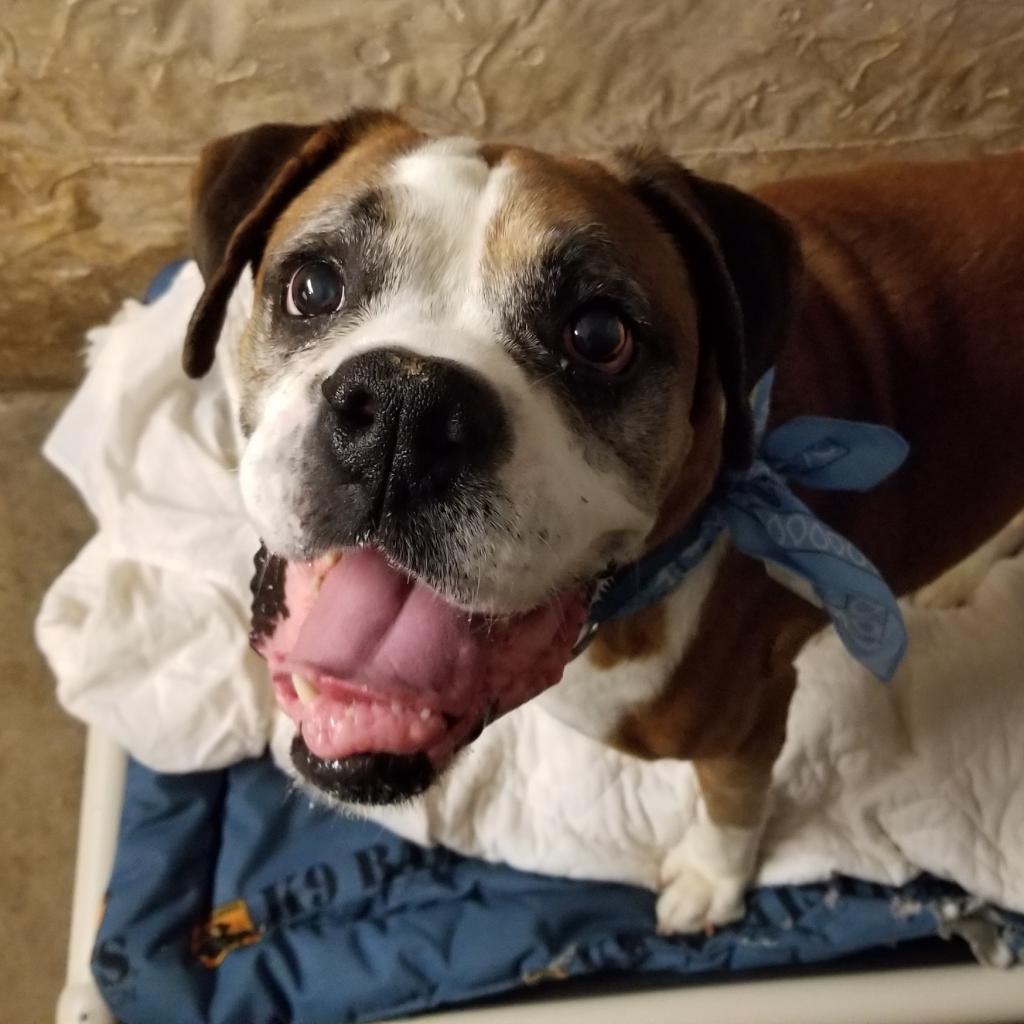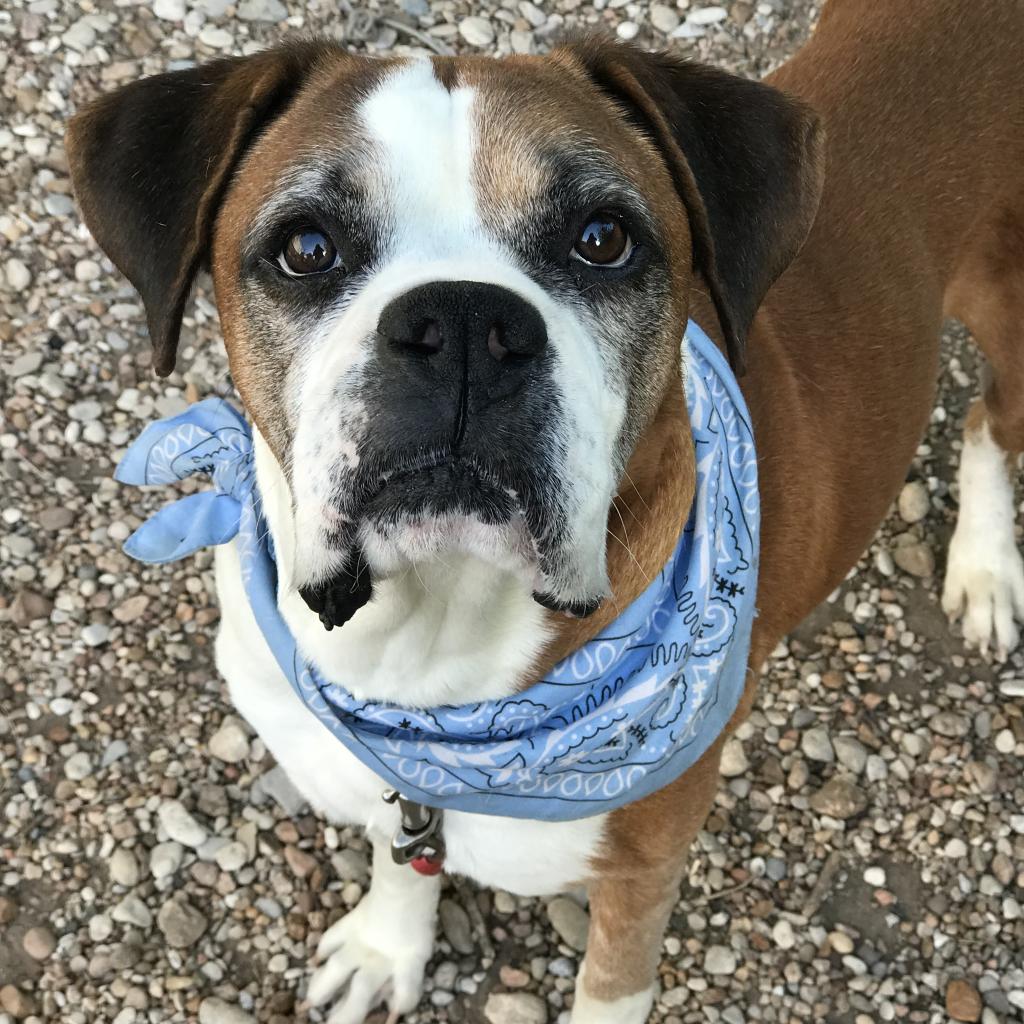 ---
---
If you're looking for a couch potato buddy who's happy to snuggle at your feet while you binge watch TV, Charlie Garza's your guy!

This social pup will happily entertain your family and house guests alike. He loves meeting new people and will walk right up to them to smooze, tail a wagging. At a recent party at his foster home, he spent most of the time chilling on the floor, just waiting for a pet and nuzzle.

Well-mannered and fully house-trained, Charlie might not be crazy about his crate, but he does great left home alone. In fact, he's so well-behaved, that he once checked out the possibility of climbing on the sofa, putting one foot up on it. His foster mom told him no, and he hasn't tried again, even when she's away at work. He also walks well on leash and he's content to keep himself entertained with his toys at home.

Charlie's been great with kids, even grabby toddlers. He's so gentle he doesn't even hurt his toys, especially his favorite stuffed animal that he takes great care of. He was also introduced to his foster's chickens and seems to understand that they're not for eating.

Charlie is getting peppier in his foster home as he recovers from knee surgery, even chasing a squirrel once, but as he heals, we think he'll still be a pretty low energy pup.

Charlie would be a great addition to just about any home and we think would be an ideal dog for someone elderly or disabled, and would make for a great therapy dog. Low speed and low maintenance, you feed him, let him go outside, he takes care of his business quickly and comes back in. It doesn't get much better than that!

Sweet, calm and patient, Charlie's ready to meet his new family. Come meet him and see if he's perfect for yours!