Asha
Animal ID:
APA-A-59791
Adoption Fee:
$25.00
Sex:
F
Looks Like:
Terrier, Yorkshire, Yorkie
Current Weight:
6.5 pounds
Date of Birth:
2010-08-06
Age:
8 years, 4 months
Location:
In Foster
email


[email protected]


to inquire
Dog Score:
3 - Has had mixed notes about interacting with dogs in the shelter or at home. A candidate to live with other dogs.
Cat Score:
5 - Has lived with cats successfully.
Child Score:
4 - Has had positive interactions with children.
Home Alone Score:
2 - I'm working on it!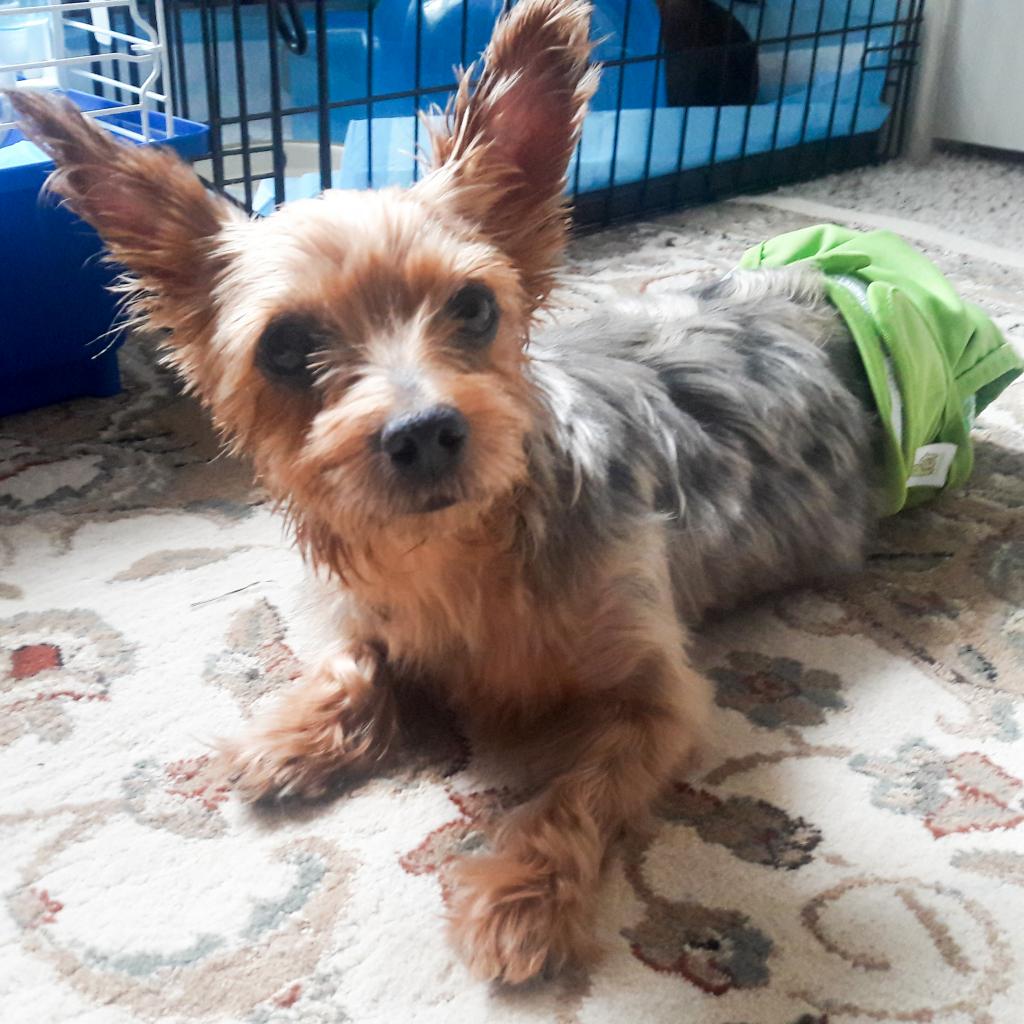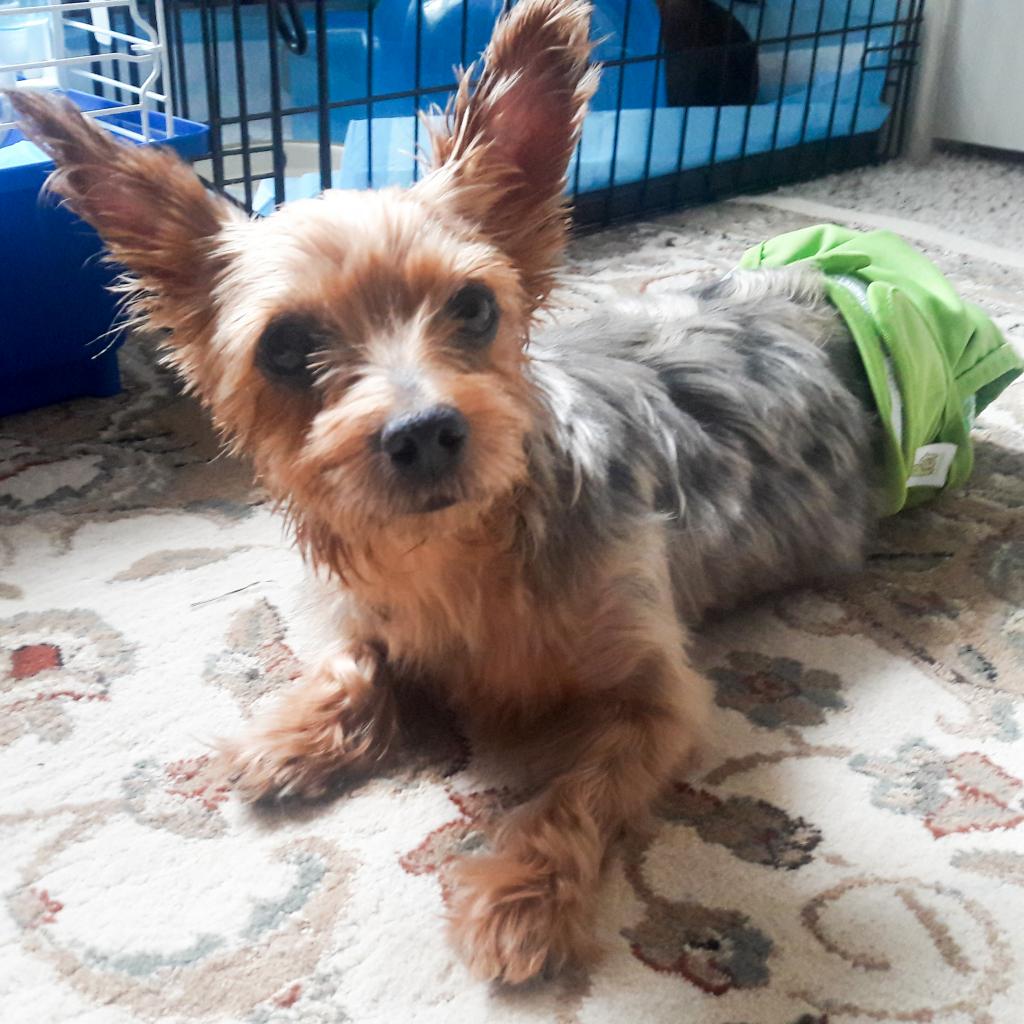 ---
---
Asha is a wee delicate floof of cuteness who never met a person she didn't like. She would love nothing more than to hang out with you all day. She is good with calm dogs after some adjustment time - she just doesn't like them invading her space. But she's good with cats and LOVES the guinea pigs in her foster home. Guinea pigs are tiny floofs who just sit around and be cute all day and Asha can relate. They are her spirit animal and she'll spend hours just watching them do their thing.

Asha is not your ordinary dog, however. Asha is paralyzed. She makes the best of things, and in certain ways, this makes her a very low key dog to have around. But in other ways, she will need a lot more care and attention than your average dog. Her ideal home is one where someone can work from home. She is incontinent and wears diapers and needs a family who has plenty of time to take care of her special needs.

Asha's foster family will testify that she is well worth the effort. Adorable and super loving, this little girl really loves her people and she will always be sure to show you how grateful she is that you have taken the time to care for her and love her. She needs you. And you might be surprised to find you need her too. And maybe a guinea pig or two.