Princess
Animal ID:
APA-A-60126
Adoption Fee:
$160.00
Sex:
F
Looks Like:
Terrier
Mix
Current Weight:
75 pounds
Date of Birth:
2014-04-05
Age:
4 years, 8 months
Location:
In Foster
email


[email protected]


to inquire
Dog Score:
4 - A good candidate to live with other dogs.
Cat Score:
U - No Information Yet
Child Score:
3 - Mixed notes around children.
Home Alone Score:
4 - Has been left home alone somewhat successfully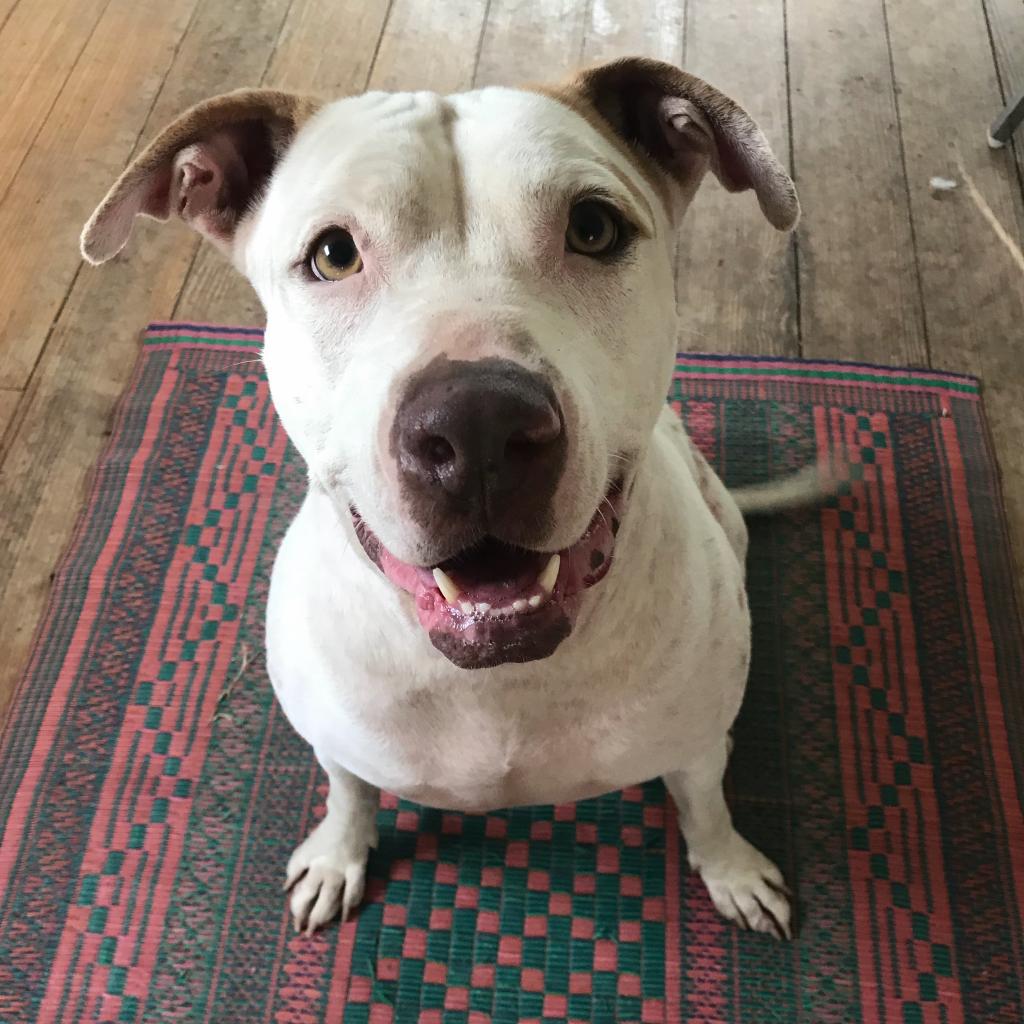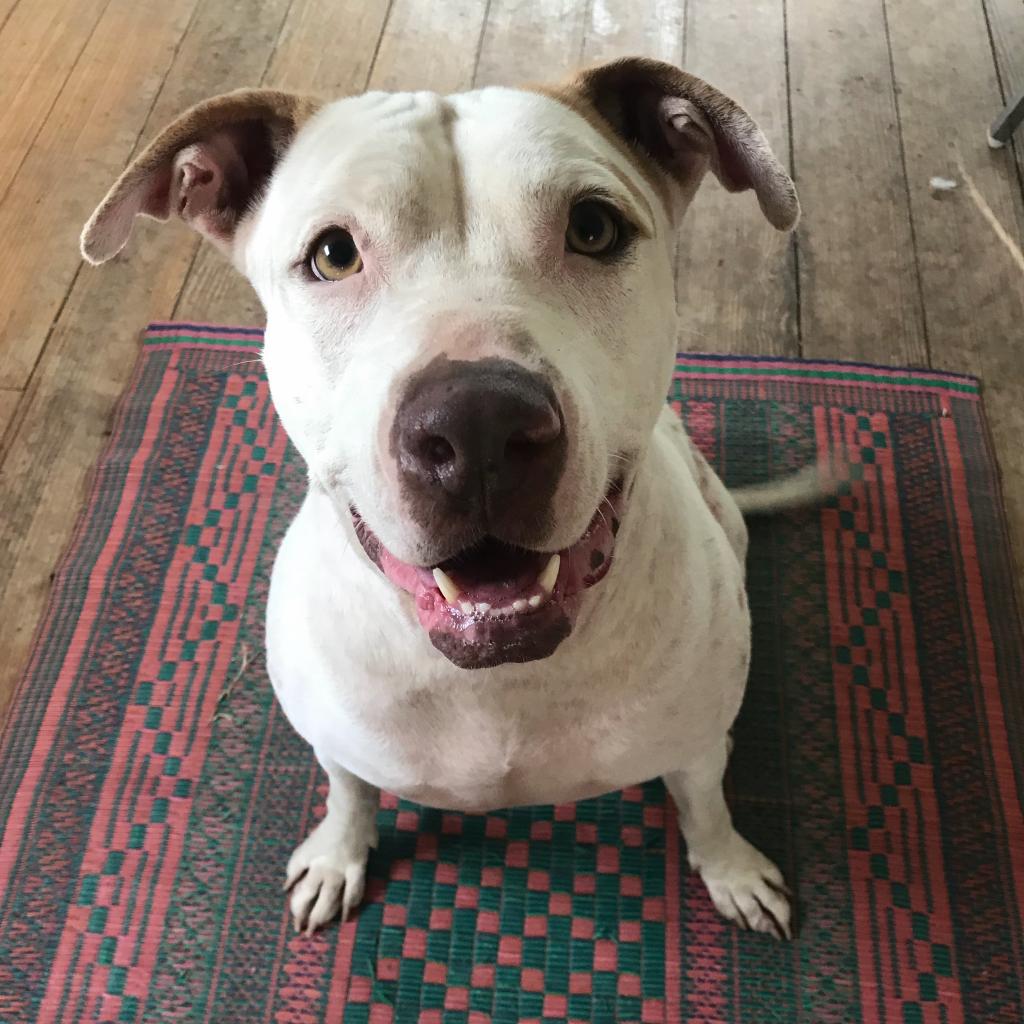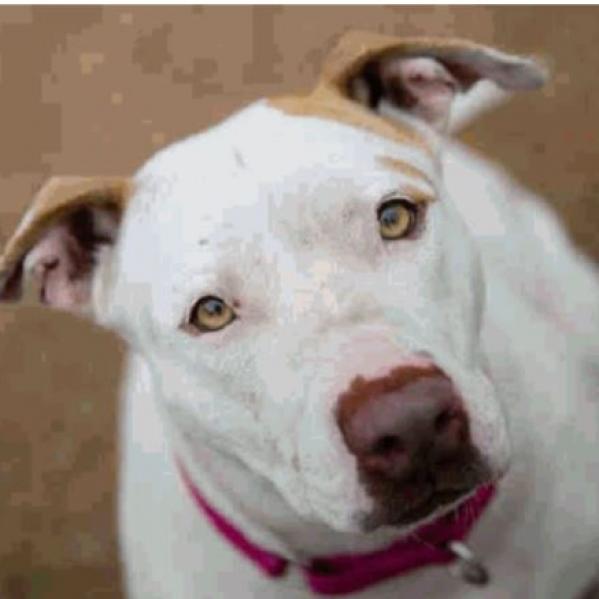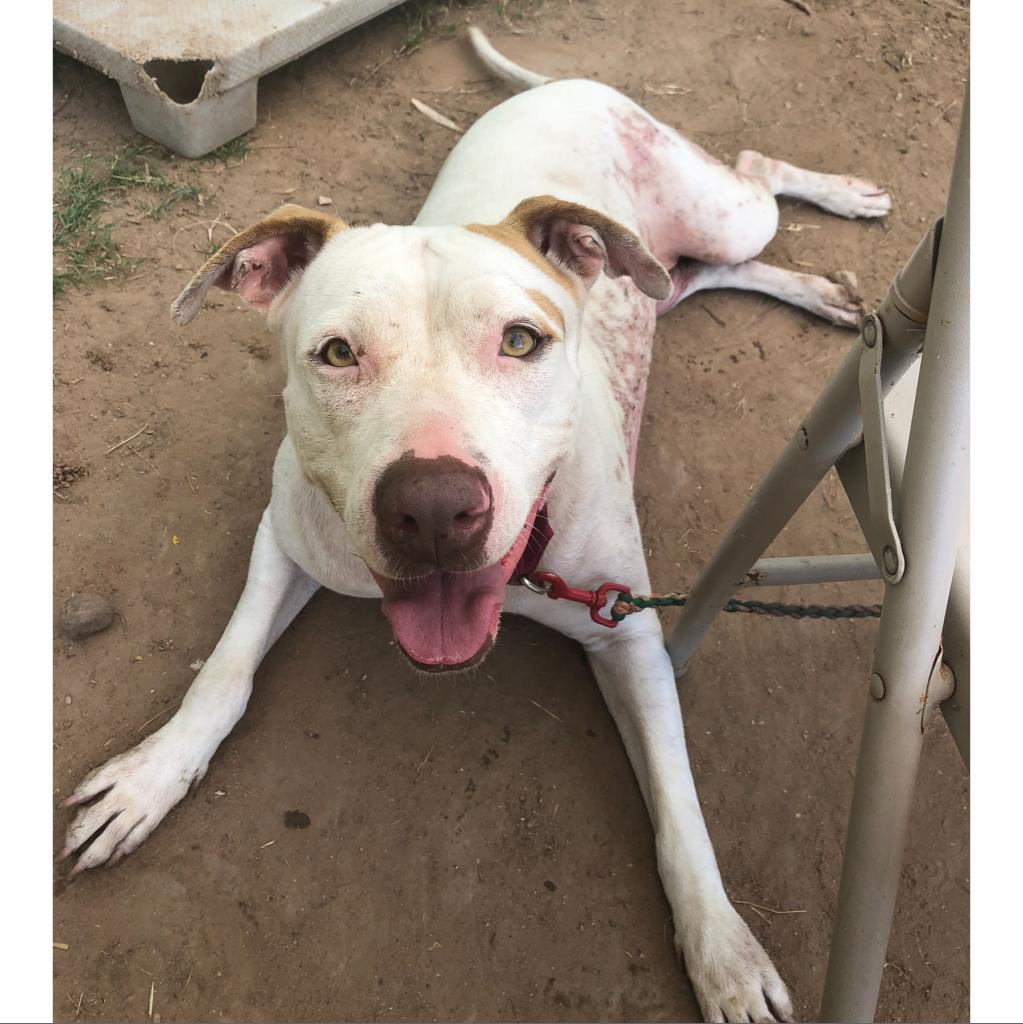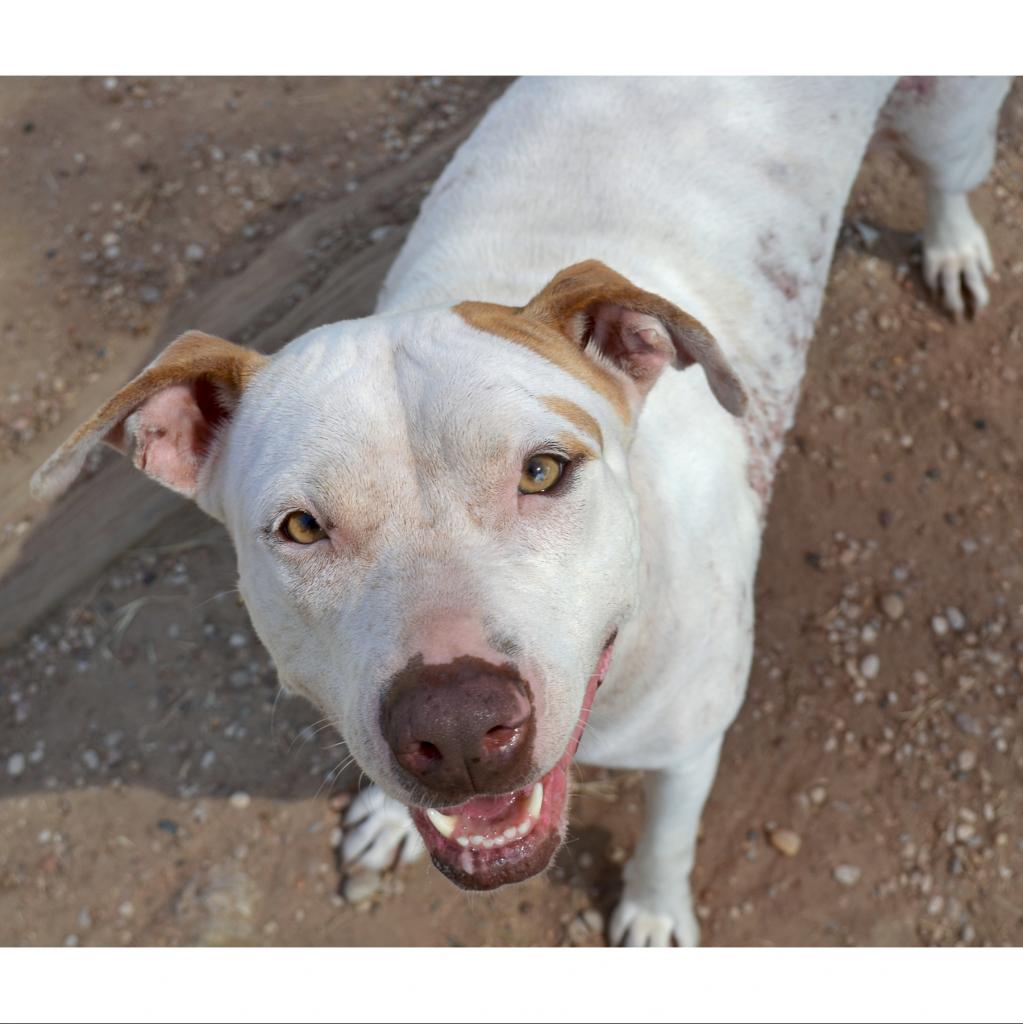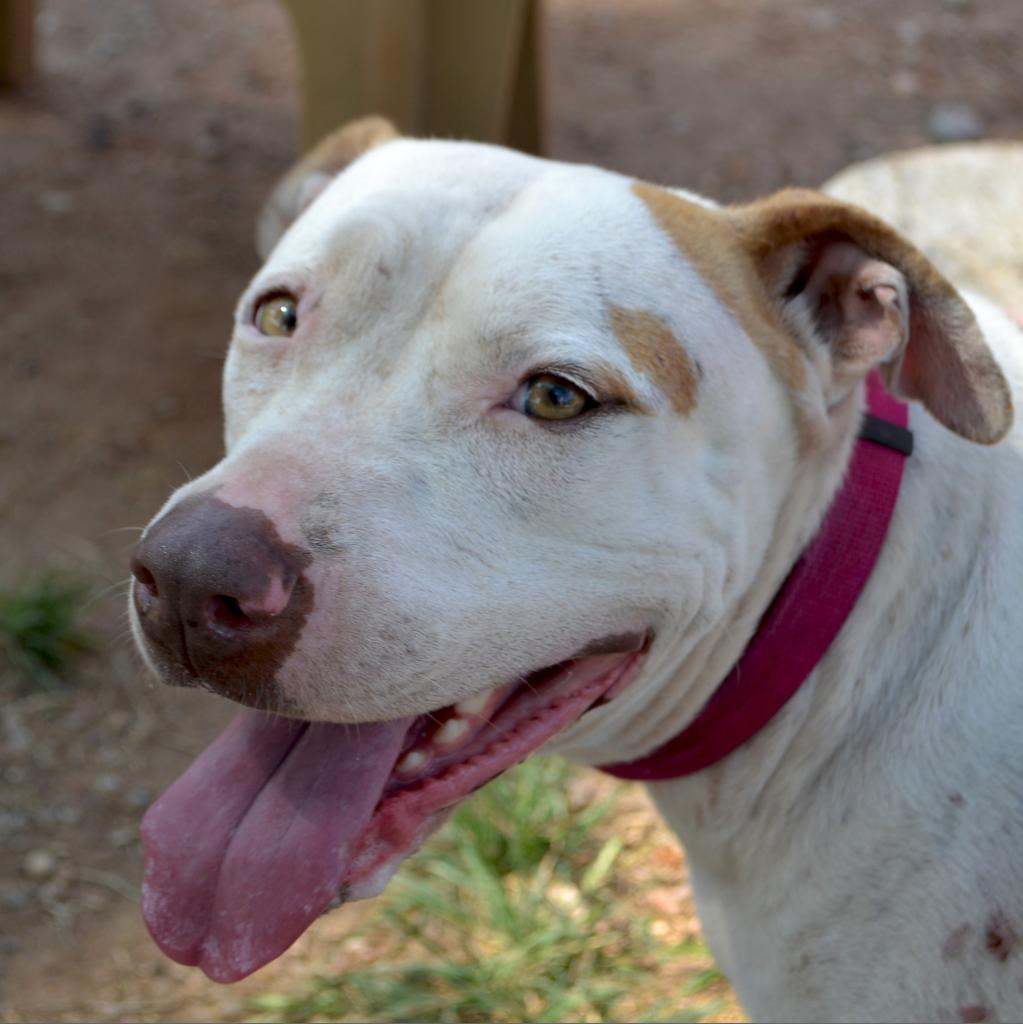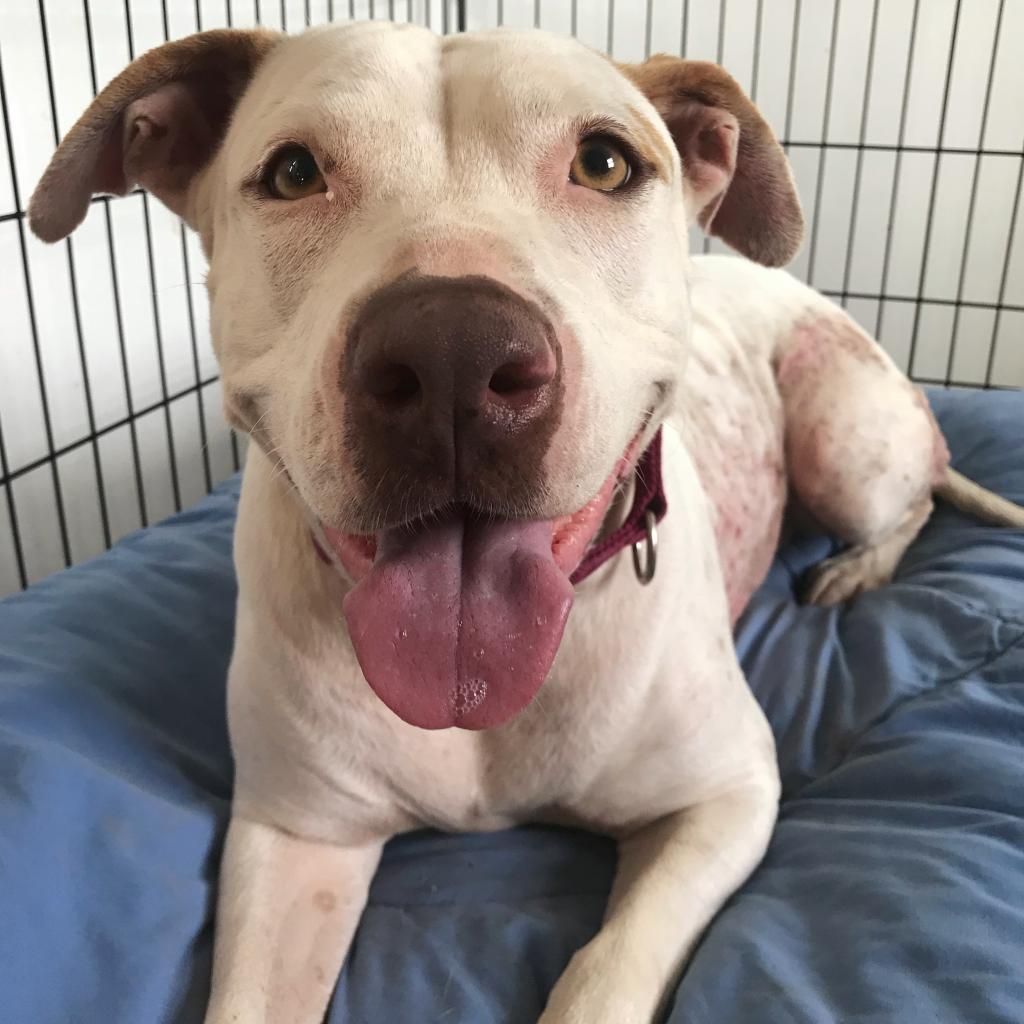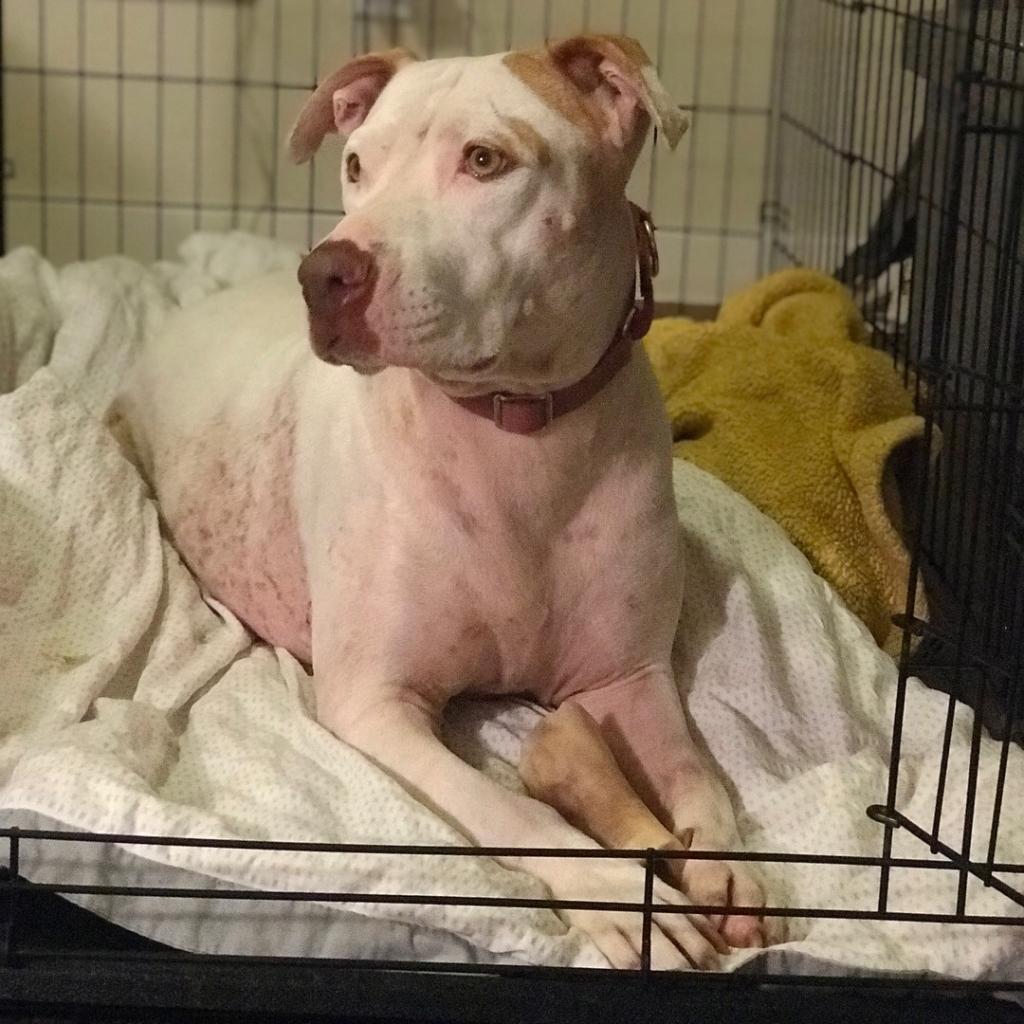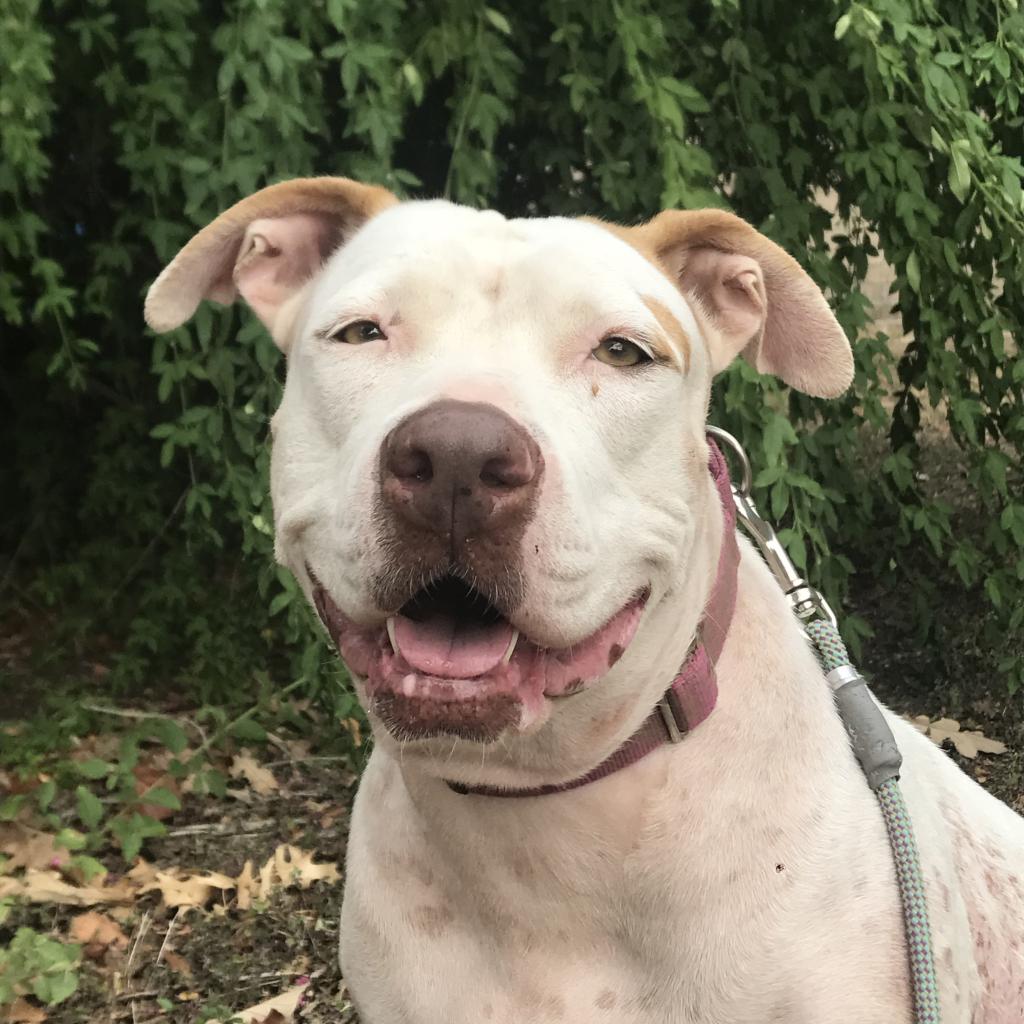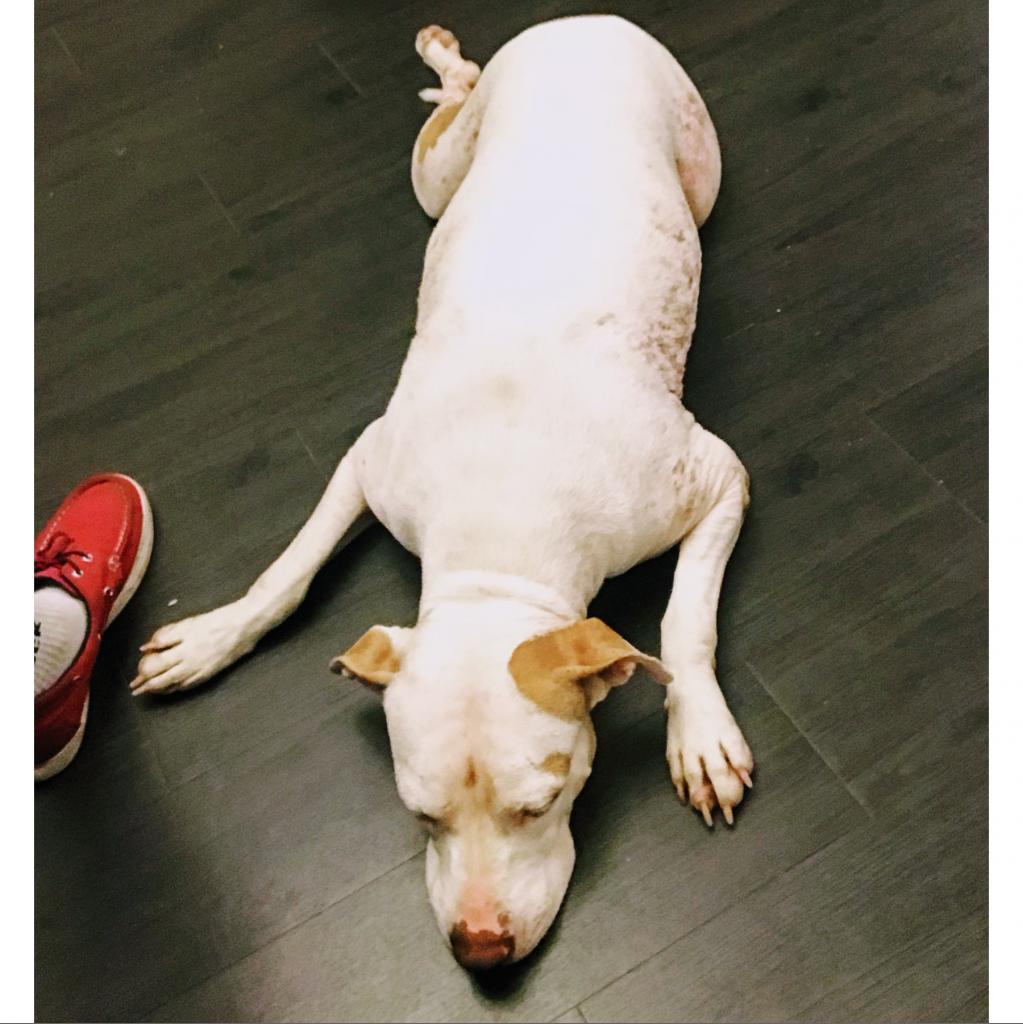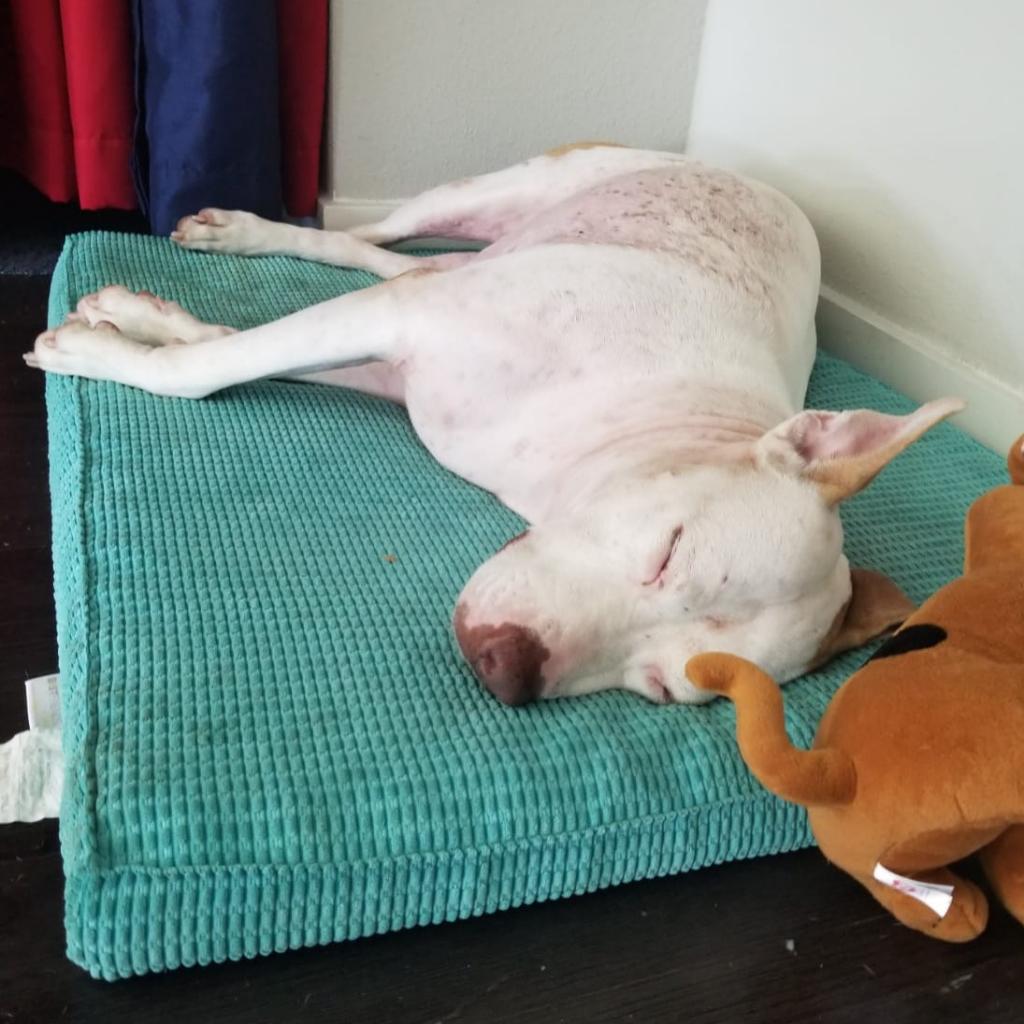 ---
---
Princess is a rare, soulful and sensitive lady. Her foster mom says she's human-like in her displays of affection and that she has never met a dog so soft and sweet. Princess is one of those rare dogs that gives hugs and will even say thank you - when you put her harness on, she kisses and nudges you, and looks into your eyes in very appreciate way. Same with when you give her food, or put her bed down. She also loves to give kisses and will follow you from room to room like an adorable shadow.

Princess is also extremely playful, but isn't pushy about it. She enjoys playing tug of war and loves moving her toys from room to room, getting them organized. Her favorite stuffed animal is a Scooby Dog and she uses him as a pillow or cuddles him in between her paws as she sleeps. She's also really into bones and pig ears. She likes to bury them outside or inside in blankets and boxes. Her other favorite "toys" are shoes, which her foster parents allow her to play with as she doesn't really chew them and likes to gingerly hold them in her mouth. She really loves sandals and bringing assorted ones to you. She also loves being outside where she sprints and jumps like a deer, and she also likes to go swimming.

Princes is house-broken and is making great progress on her leash skills. She does great left home alone outside of her crate. She loves her bed, and even found a box with blankets to make herself a second bed, much like a cat.

We think Princess would likely do well with a well-matched doggie sibling. She's a little shy with new people and dogs and doesn't seem to know what to make of them. She barks, but with a wagging tail, and just seems so uncertain whether these are potential friends or not. But she's is extremely sweet and loving with people once she's familiar with them and the same might go for other pups.

Kind, intelligent, empathetic and so much fun, Princess is truly one of a kind. She'd love a home with people who will included her in their activities and hopefully a yard to romp in. Come meet this amazing pup!