King Triton
Animal ID:
APA-A-61182
Adoption Fee:
$25.00
Sex:
M
Looks Like:
Retriever, Chocolate Labrador
Mix
Current Weight:
93 pounds
Date of Birth:
2015-06-29
Age:
3 years, 6 months
Other Info:
TOP Dog Trainee
Location:
TLAC
Building 1
Kennel 138
Dog Score:
2 - Could potentially live with a well matched dog friend. Come speak with us to find out more!
Cat Score:
U - No Information Yet
Child Score:
1 - Needs an adult only home.
Home Alone Score:
4 - Has been left home alone somewhat successfully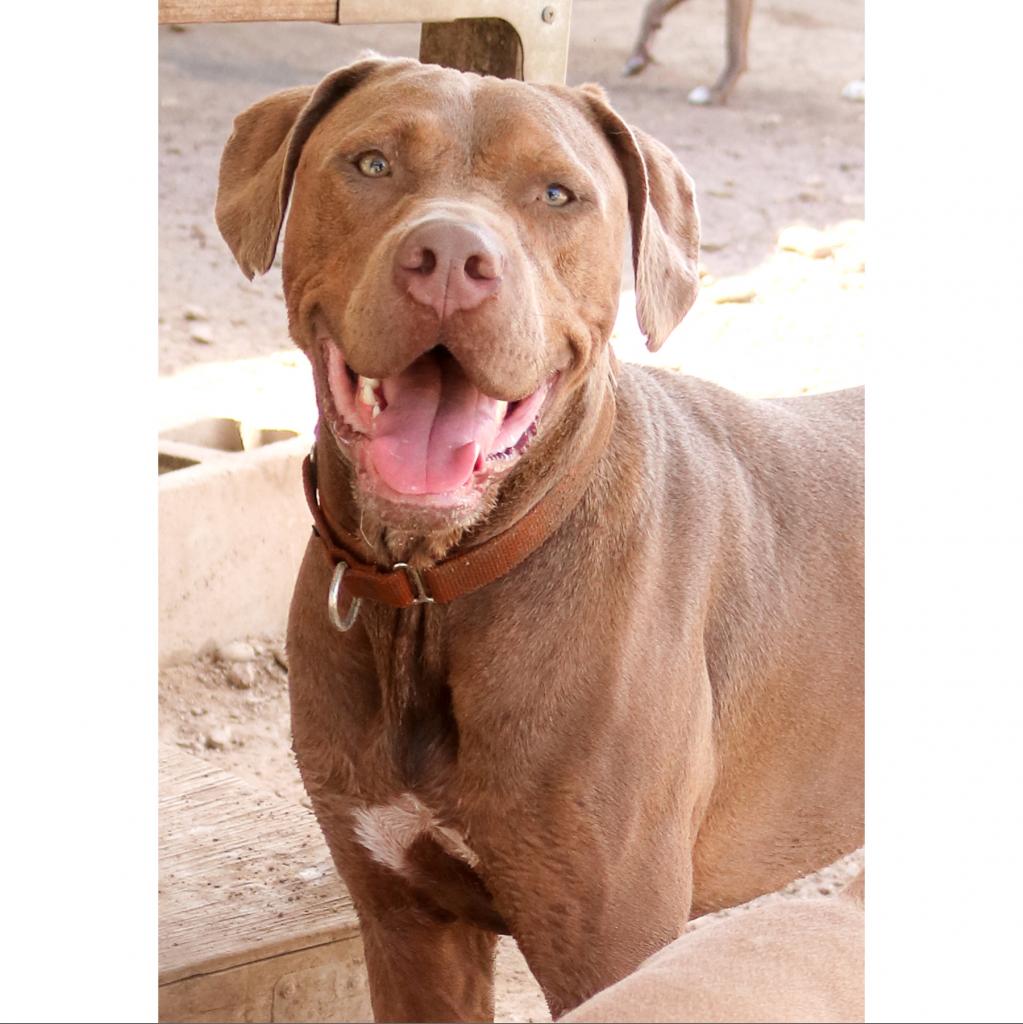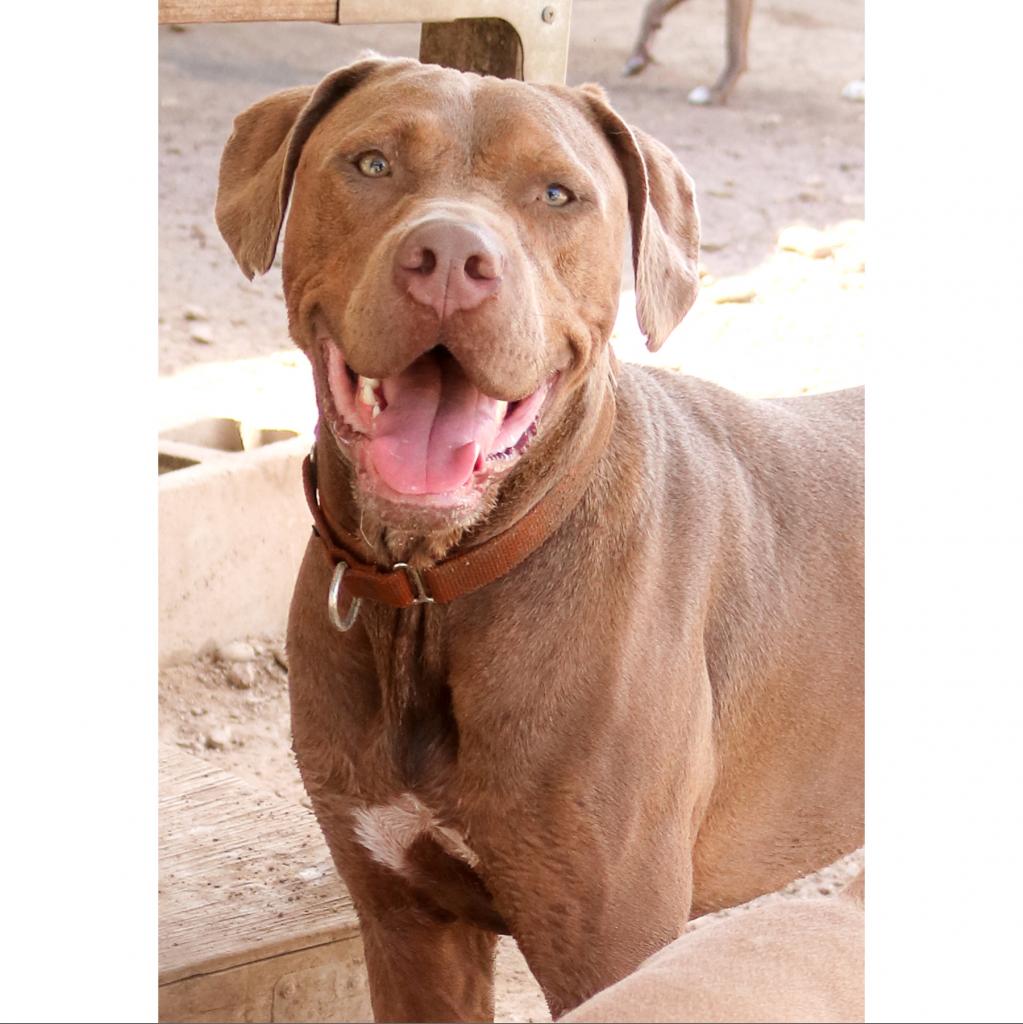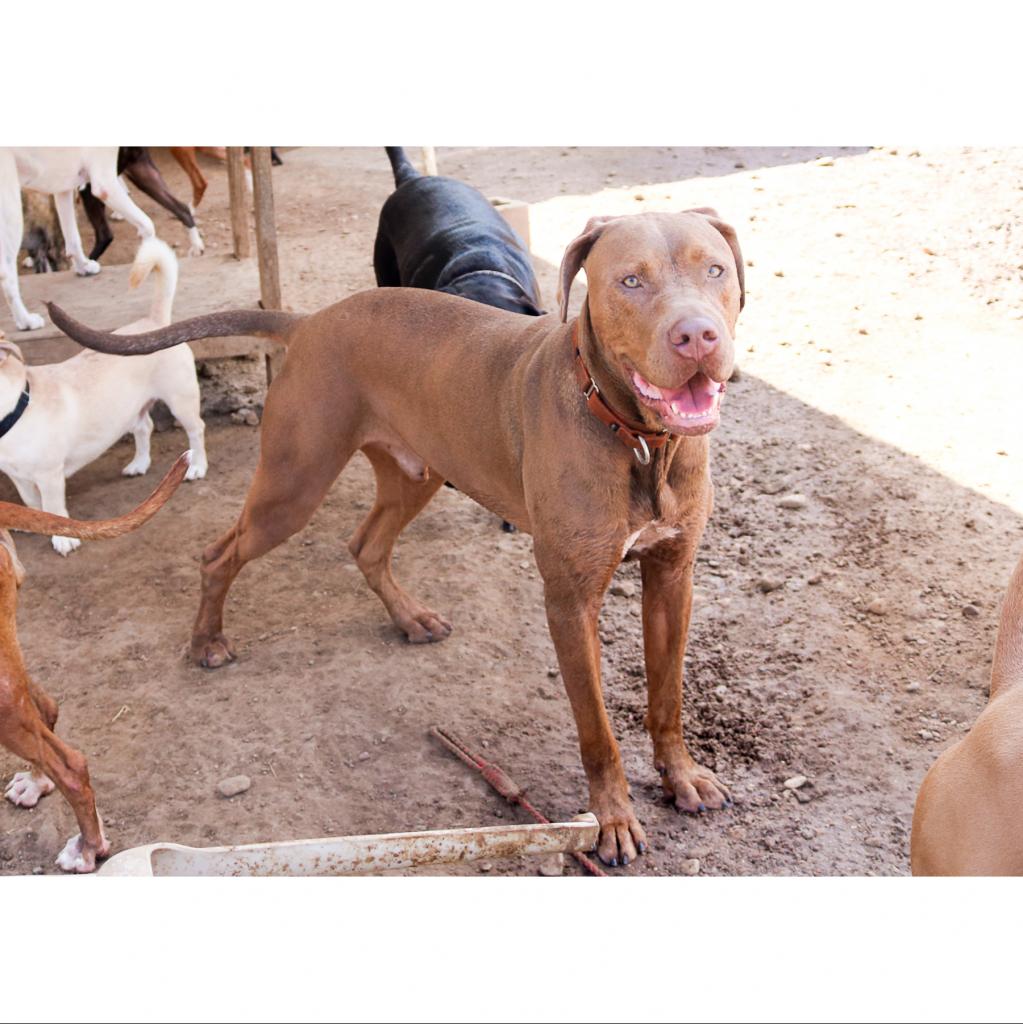 ---
---
King Triton has been described as 50% legs 50% uncoordinated goof and 100% hilarious. This sweet boy is super fun and so so awkward, and at 90-plus pounds is guaranteed to induce laughter at all the graceless galloping and tumbling over. He loves fetch but is always losing the ball, just to realize later that it's underneath him. He's classically handsome and looks oh so regal, though that isn't really the case. He also loves kiddie pools, though he's nearly too big for them - he runs into them at full speed and likes to splash around like a big goofy puppy.

King Triton is shy with people at first, but once he becomes comfortable, he is very affectionate and playful with his person and we think would make for an amazing giant cuddle buddy. Treats are the way to his heart and it's not long before King Triton's tail is wagging as he tries to sucker more out of you. This also means he makes a great training partner. He's already housebroekn, walks well on leash with a gentle leader and is making great progress in APA!'s Total Obedience Program.

The Total Obedience Program (TOP) is modeled after the AKC's Canine Good Citizen (CGC) test. As a TOP dog, King Triton has a personalized training plan and works with a volunteer trainer several times a week to help him learn the skills to become the best dog he can be! He's learning skills like sit and down, walking nicely on leash, sitting calmly when approached by strangers or other dogs, staying in a sit or down until told "free," coming when called and "Place", which means he will go to a specific place in your home on command.

Once King Triton successfully completes all the skills on his training plan, he will be considered TOP Dog Ready! King Triton is working hard to become a wonderful companion, and as a part of APA's Total Obedience Program you can work with APA staff to continue to build a training relationship with King Triton after adoption and master all the TOP dog skills together. Check out a video on APA's CGC program, on which the TOP was based: https://vimeo.com/89434193

King Triton would love a home with someone willing to continue his training as well as help him get all that energy out. A nice yard to romp around in would be a bonus. In return he promises to keep you completely entertained and loved. Come meet this great pup!