Hank Azaria
Animal ID:
APA-A-61756
Adoption Fee:
$160.00
Sex:
M
Looks Like:
Terrier, Pit Bull
Mix
Current Weight:
50.2 pounds
Date of Birth:
2016-05-22
Age:
2 years, 6 months
Other Info:
CGC Trainee
Location:
TLAC
Building 3
Kennel 239
Dog Score:
3 - Has had mixed notes about interacting with dogs in the shelter or at home. A candidate to live with other dogs.
Cat Score:
U - No Information Yet
Child Score:
U - No Information Yet
Home Alone Score:
U - No Information Yet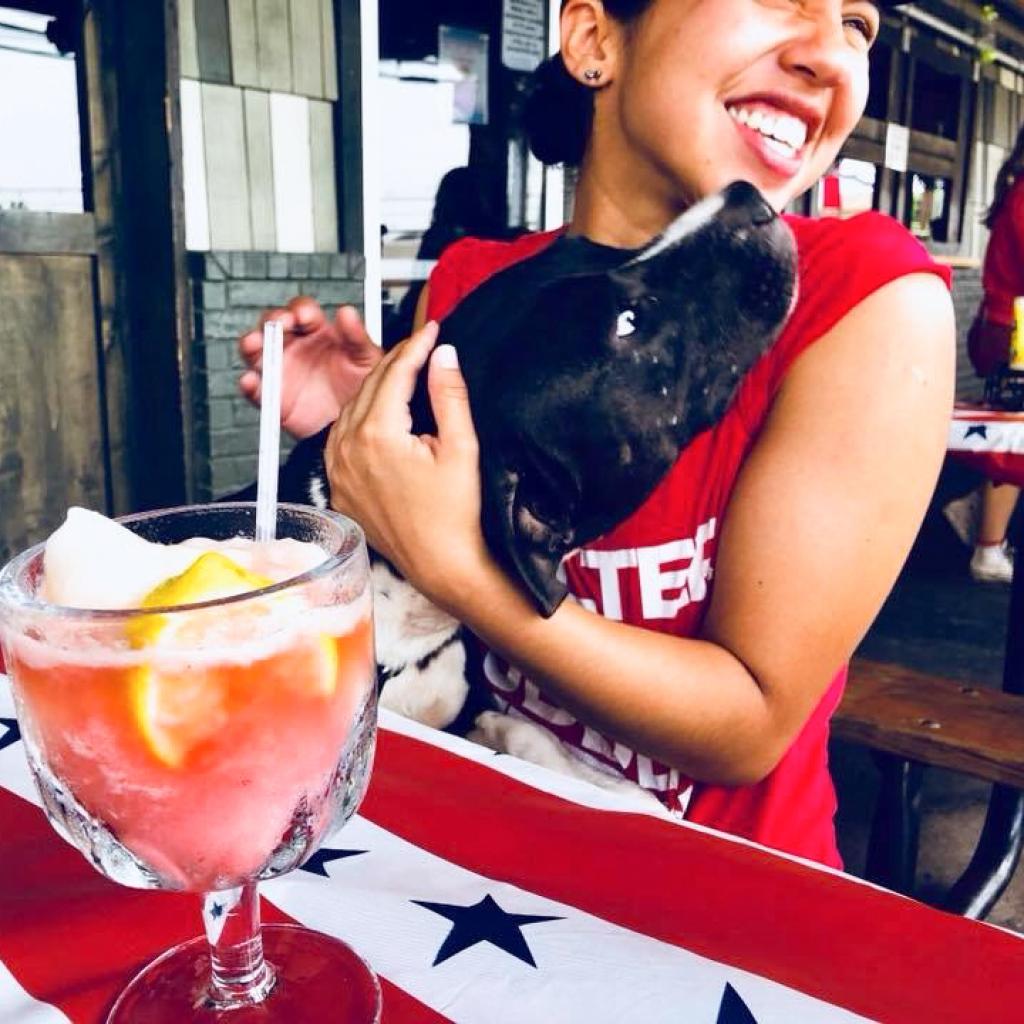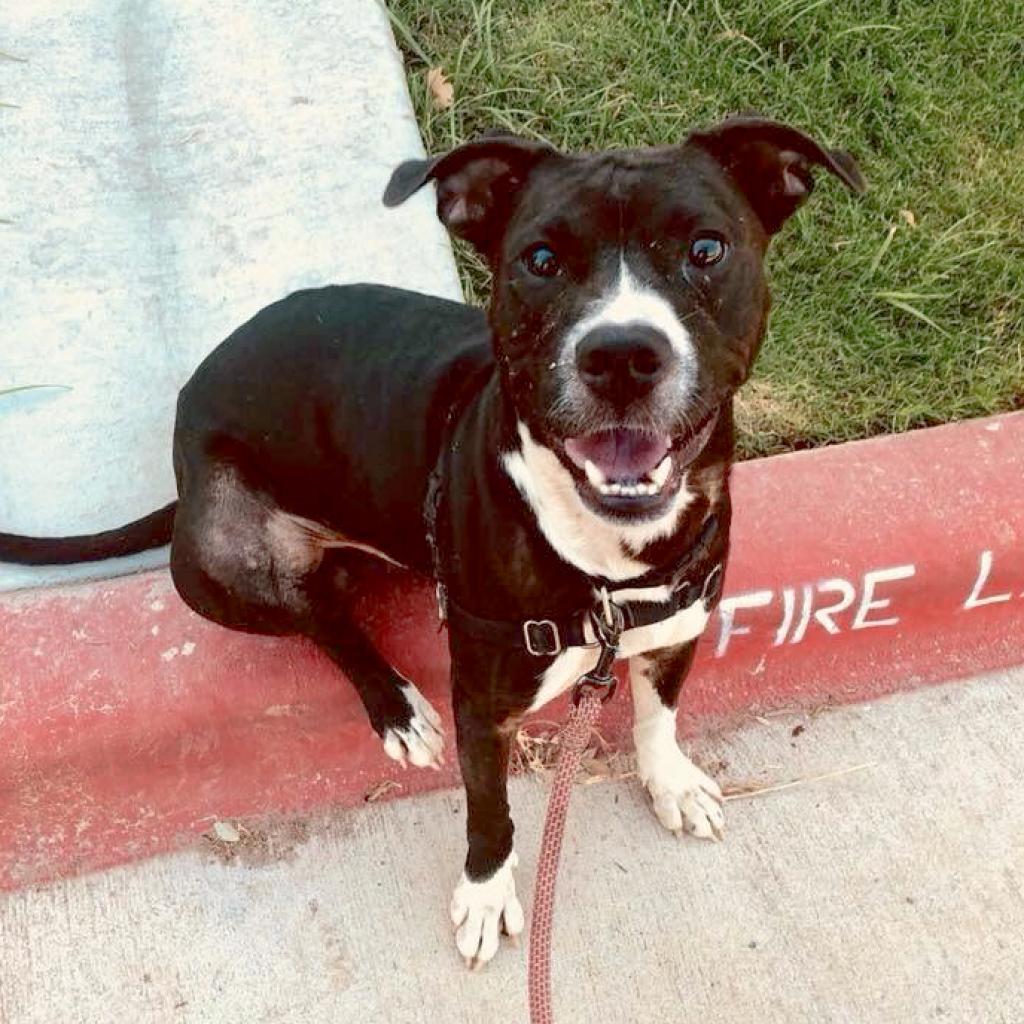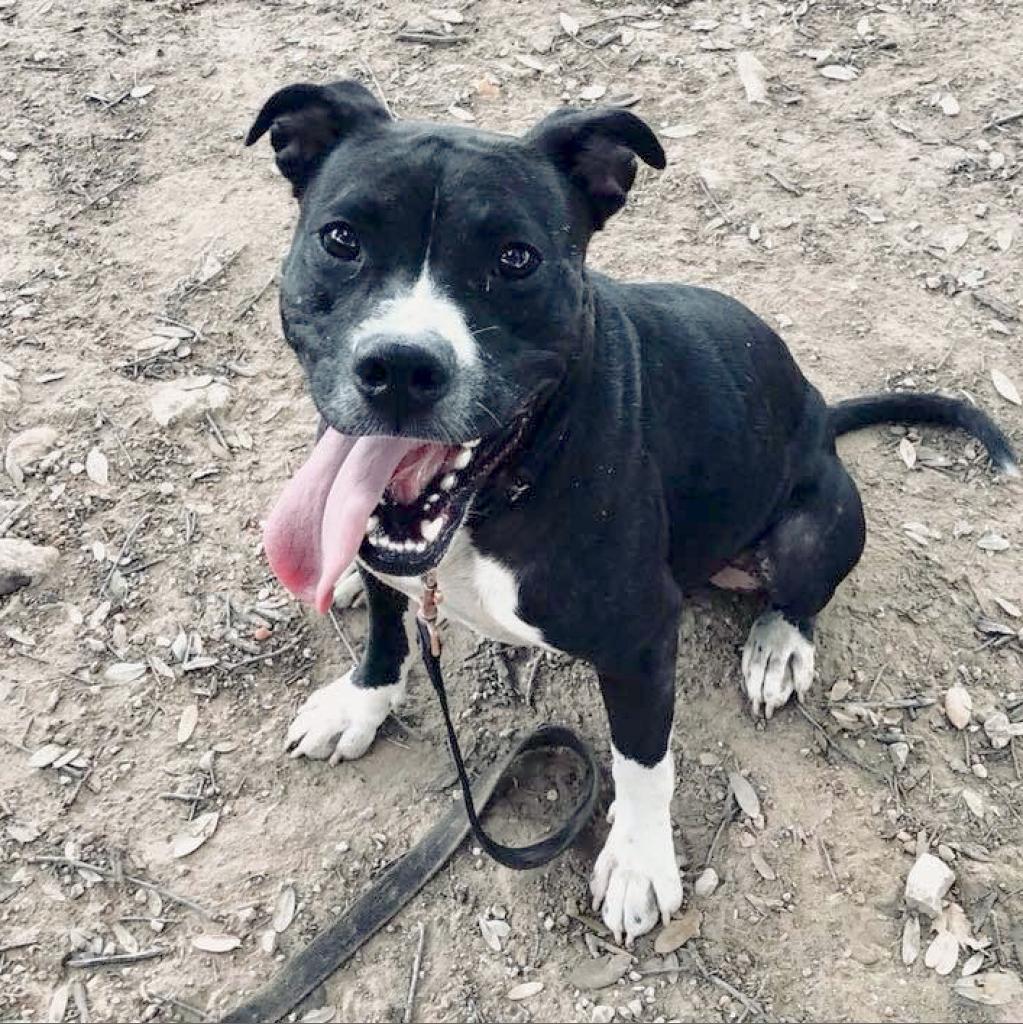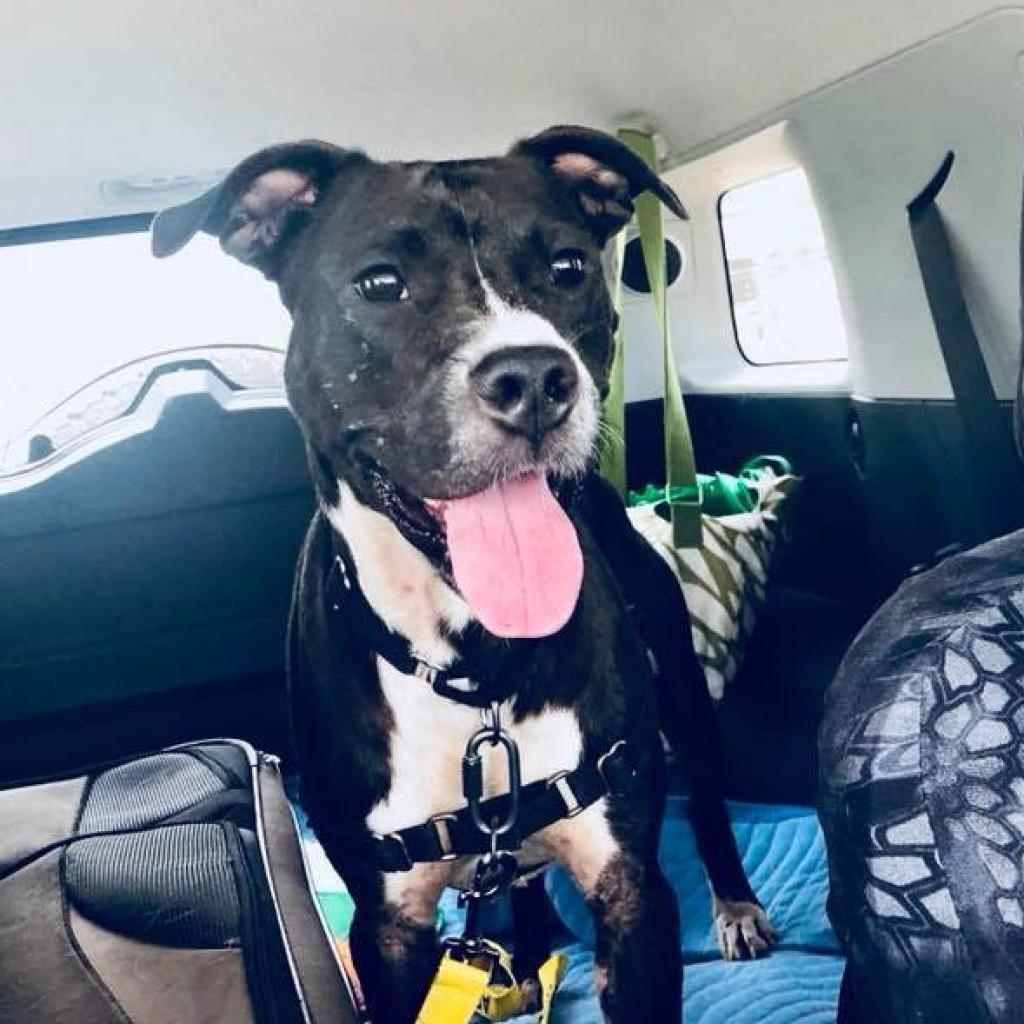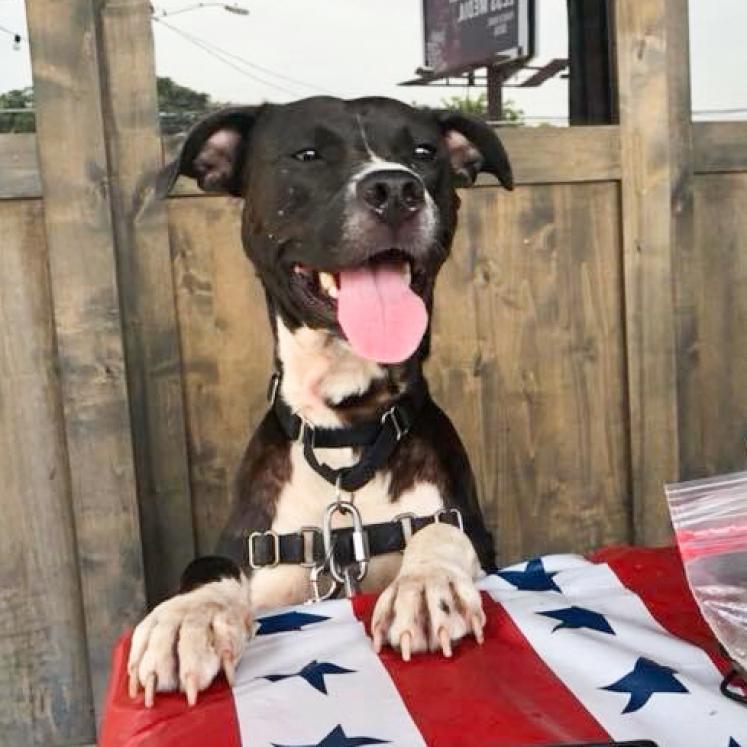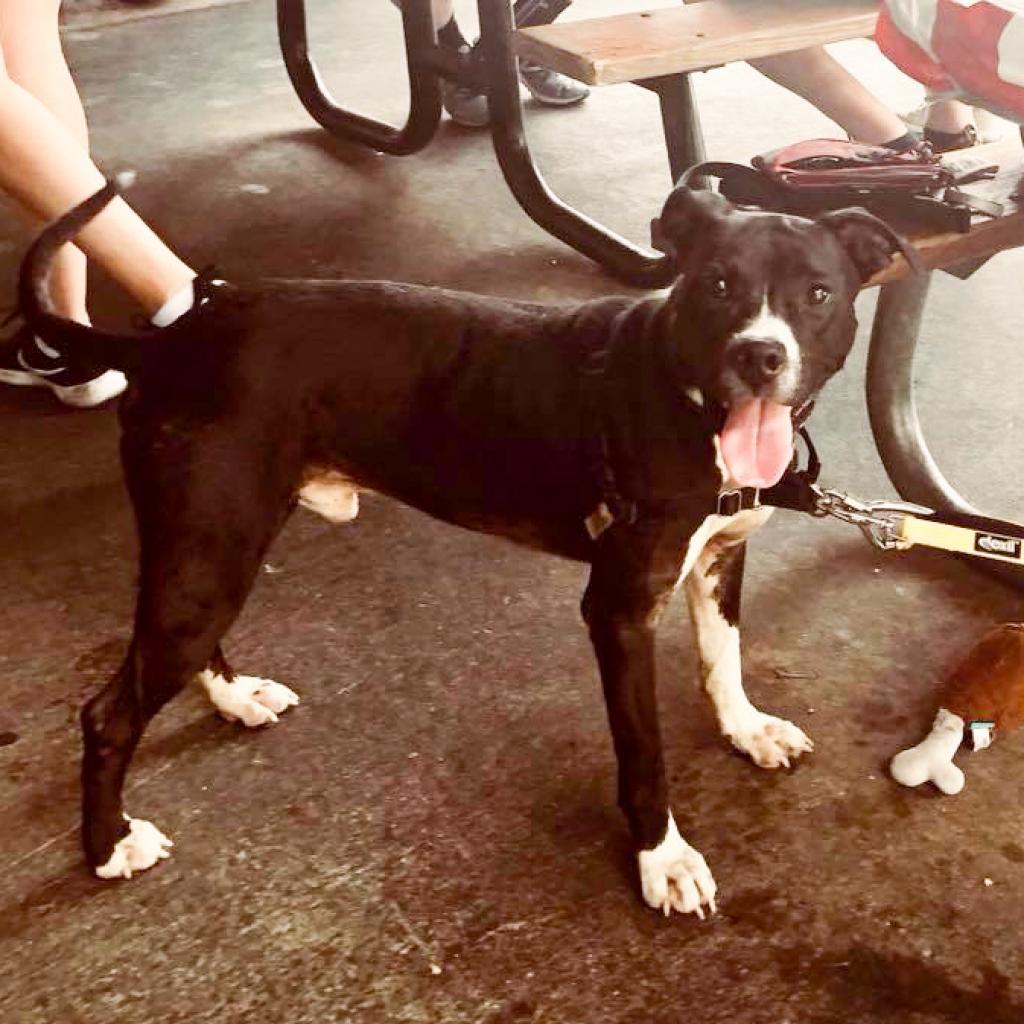 ---
---
HI, I'M HANK! WHAT'S YOUR NAME, ARE WE FRIENDS NOW? I LOVE YOU. WHAT ARE YOU EATING? CAN I HAVE? OK, WE TALK LATER. ARE WE GOING SOMEWHERE? IS IT FUN? I BET IT'S FUN. I'M JUST GOING TO ASSUME IT'S FUN. HI, I'M HANK!

That pretty much sums up Hank Azaria. This exuberant pup is very intelligent and very social, with both people and other dogs. He was taken to a bar patio and had more fun than anyone there. He rode nicely in the car and loved every minute of his outing. Hank wanted to meet every new person and dog, and once he got over the initial excitement, he calmly sat while his friends fed him pieces of cheeseburger. His expression while eating that burger was priceless (It was probably his first one). If you're looking for a dog who can be comfortable in any situation, Hank certainly fits the bill.

Shelter life has been very stimulating for Hank with all the new people and places. He's still a youngin and working on his manners, but everything he does comes from love and enthusiasm. He is a bundle of energy and gets so excited about going to playgroup and playing with his canine buddies. Settling into a consistent routine will likely mellow him a little, though it's clear he's a party animal at heart.

APA!'s Canine Good Citizen (CGC) program is helping Hank learn his manners. He works with a volunteer trainer several times a week toward the goal of passing the American Kennel Club's CGC test. To pass the CGC test, a dog must demonstrate obedience and general reliability in real world situations. Dogs in the CGC program learn to walk nicely on leash, sit calmly when approached by strangers or another dog, how to greet people appropriately, stay in a sit or down until told "free," and come when called.

Hank is working hard to be a dog you can take anywhere with pride, and as part of APA's CGC program you can work with APA to continue to build a training relationship with him after adoption and get officially CGC certified for free! Check out a video about CGC: https://vimeo.com/89434193

Curious, spunky and very affectionate, Hank would do best with an active family that would take him hiking and swimming and a home that some kind of action going on most of the time. He would love to play every day and another doggie playmate to keep him occupied would definitely be a good idea.

Hank is a classic extrovert with a zest for life. If that fits your bill, come meet him!