Sadi
Animal ID:
APA-A-63179
Adoption Fee:
$25.00
Sex:
F
Looks Like:
Terrier
Terrier, Pit Bull
Current Weight:
56 pounds
Date of Birth:
2016-03-15
Age:
2 years, 11 months
Location:
In Foster
email


[email protected]


to inquire
Dog Score:
2 - Could potentially live with a well matched dog friend. Come speak with us to find out more!
Cat Score:
U - No Information Yet
Child Score:
U - No Information Yet
Home Alone Score:
5 - Has been left home alone successfully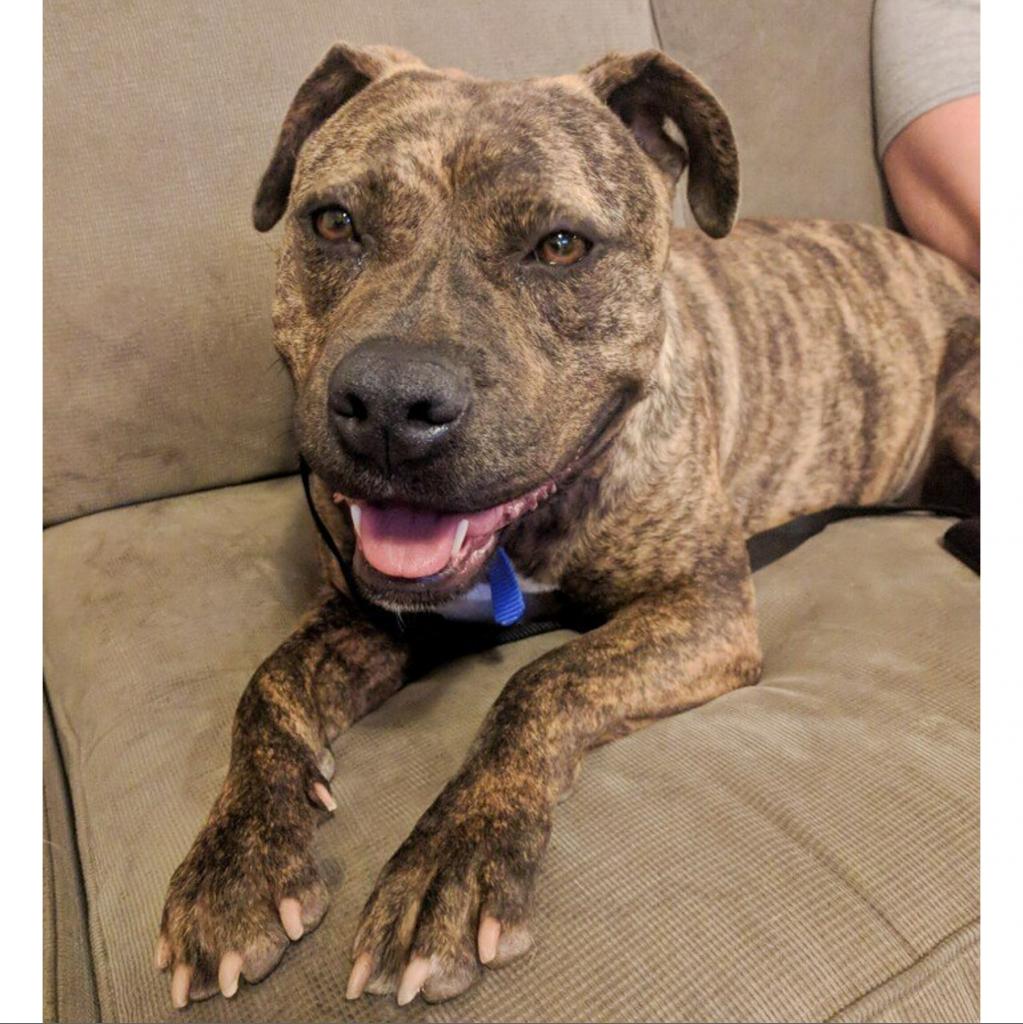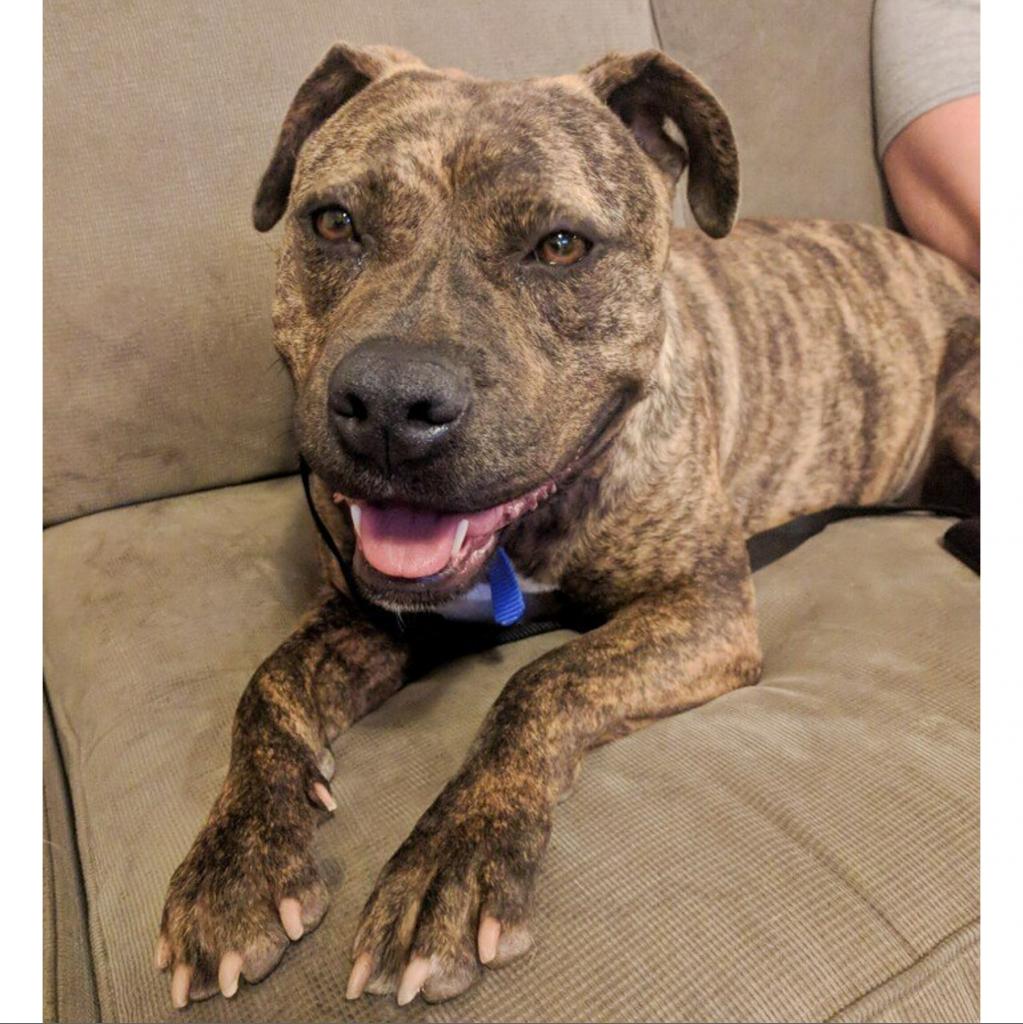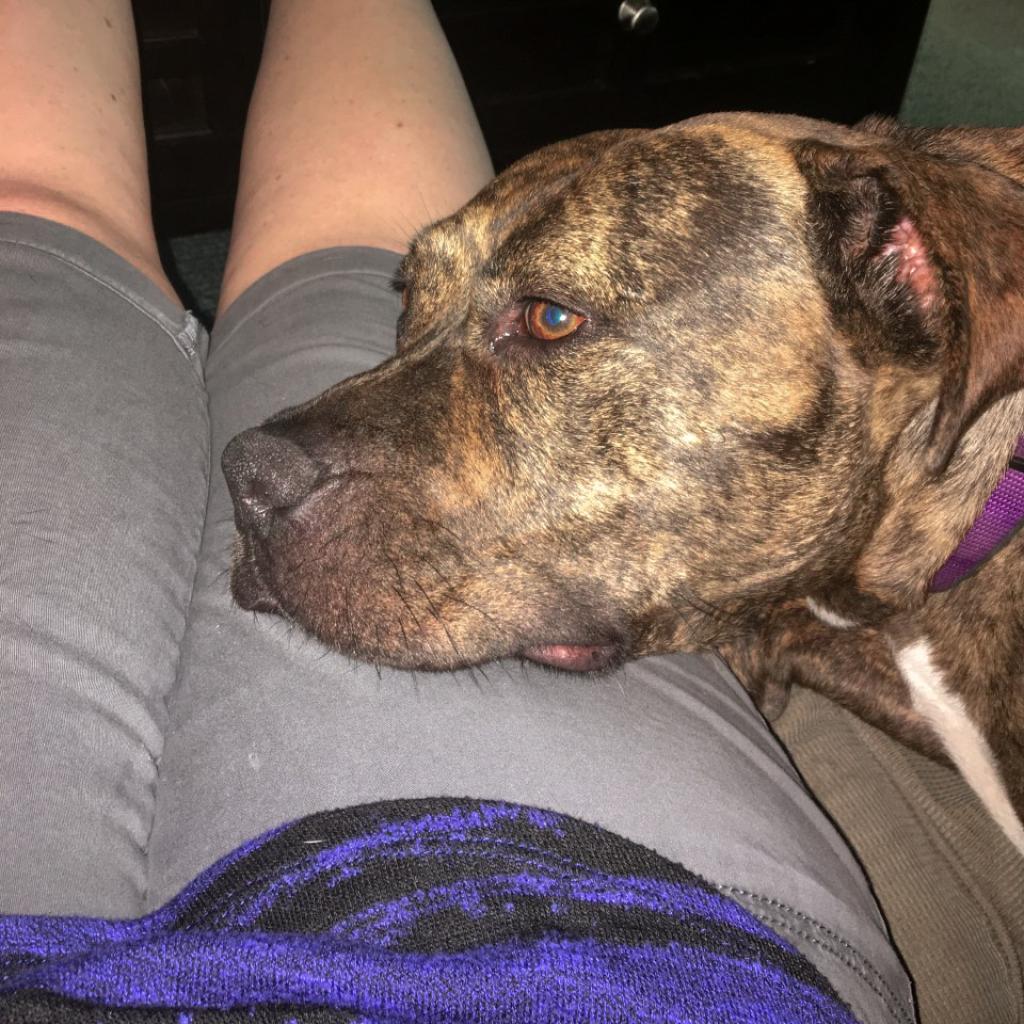 ---
---
Sadi is a well-behaved and happy girl who likes to be where her humans or canine friends are, following them around the house to see what everybody's up to. Sadi seeks out attention but is always polite about it. She excitedly accepts pets when offered and will climb into her foster dad's lap when invited. While Sadi can be very playful and prances adorably when she gets excited, she overall has a pretty medium energy level.

Sadi gets along beautifully with the resident 75 lb pittie mix - they love to roughhouse or just follow each other around the house or yard. There's also a beagle in her foster home, but she told Sadi to leave her alone and Sadi's happy to oblige, because that's the kind of girl Sadi is. She just wants everybody to be happy.

It's no surprise that Sadi has excellent manners in the home - she's house-trained, knows "sit" and "no" and does wonderfully in her crate and will go right in when you say "kennel". If there's no room on the couch for Sadi because it's full of people and beagles, she's happy to go chill in her crate until a spot opens up. If allowed on the bed, she'll stay out of your way, sleeping politely at the foot of it, but she'll also sleep through the night in her crate without any fuss.

Sadi can be a little shy with new people, but she warms up quickly because Sadi really loves humans. She gives gentle kisses, and if you say "kiss kiss", Sadi is happy to oblige. She'll lay her head in your lap to ask for pets, but she isn't pushy about seeking out affection - as long as she can be close to her people, she's a happy girl.

Sadi also LOVES going for walks and would thrive with a family that will include her in their adventures. Throw in a doggie companion and a backyard to romp around in and Sadi's the happiest pup in the world. If you're looking for a loving companion for the entire family, come meet sweet Sadi!