Rudy
Animal ID:
APA-A-63202
Adoption Fee:
$0.00
Sex:
M
Looks Like:
Terrier, Pit Bull
Current Weight:
60.2 pounds
Date of Birth:
2012-09-11
Age:
6 years, 5 months
Other Info:
CGC Trainee
Location:
TLAC
Building 2
Kennel 197
Dog Score:
1 - Would do best not living with other dogs.
Cat Score:
U - No Information Yet
Child Score:
2 - Could potentially live with older children.
Home Alone Score:
4 - Has been left home alone somewhat successfully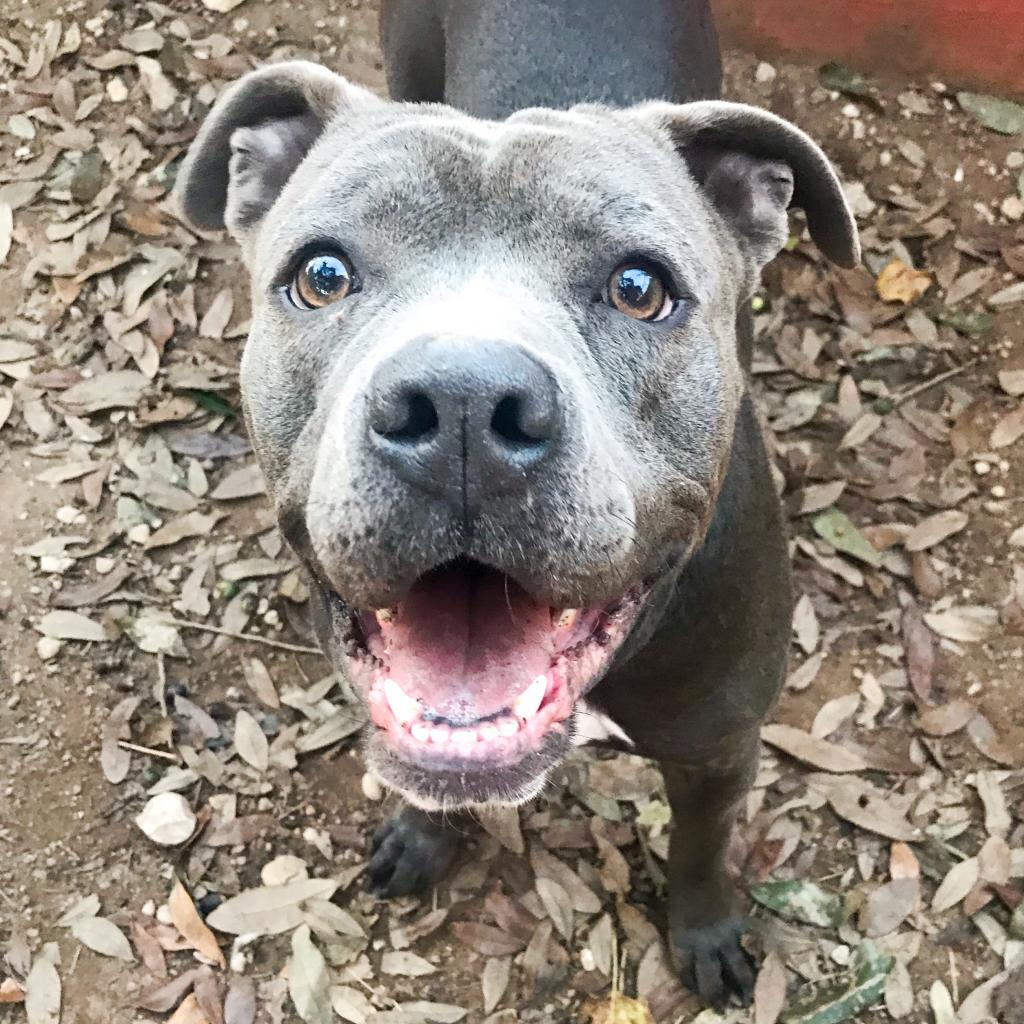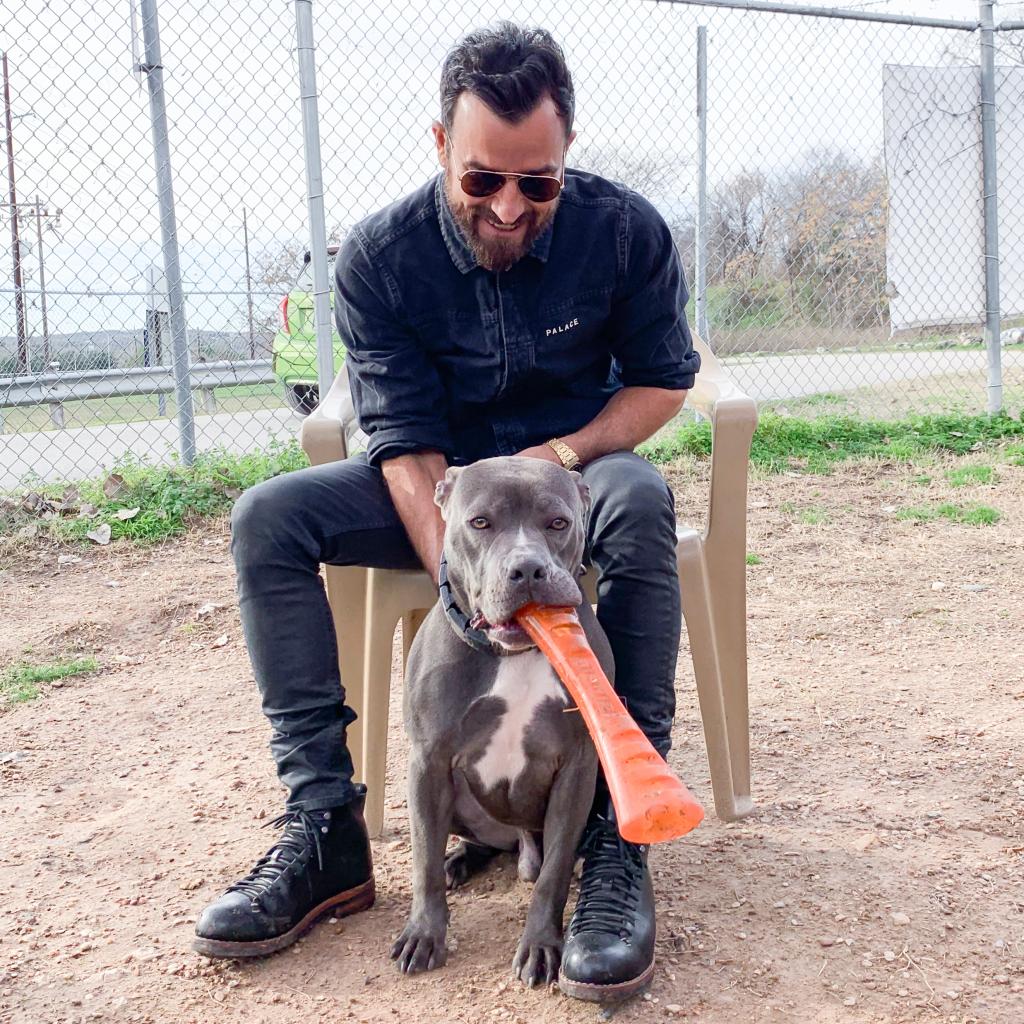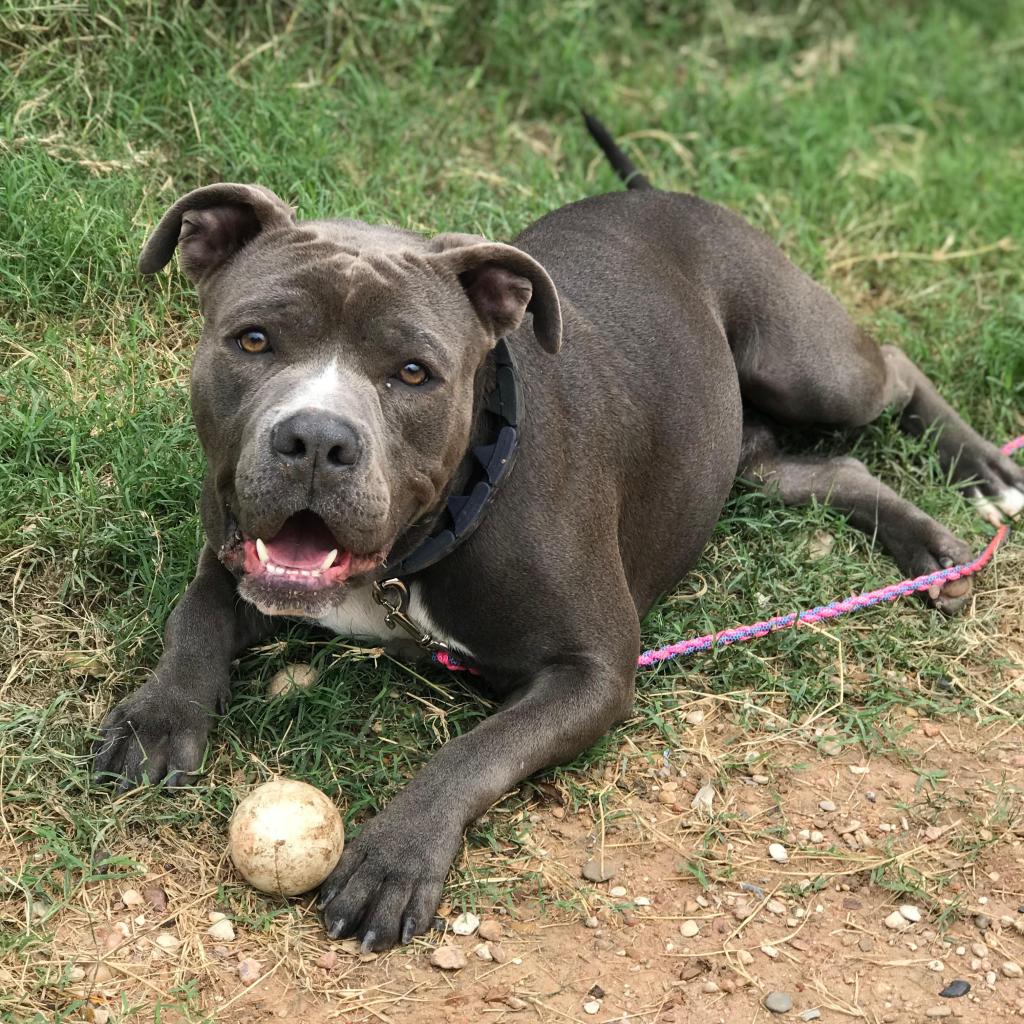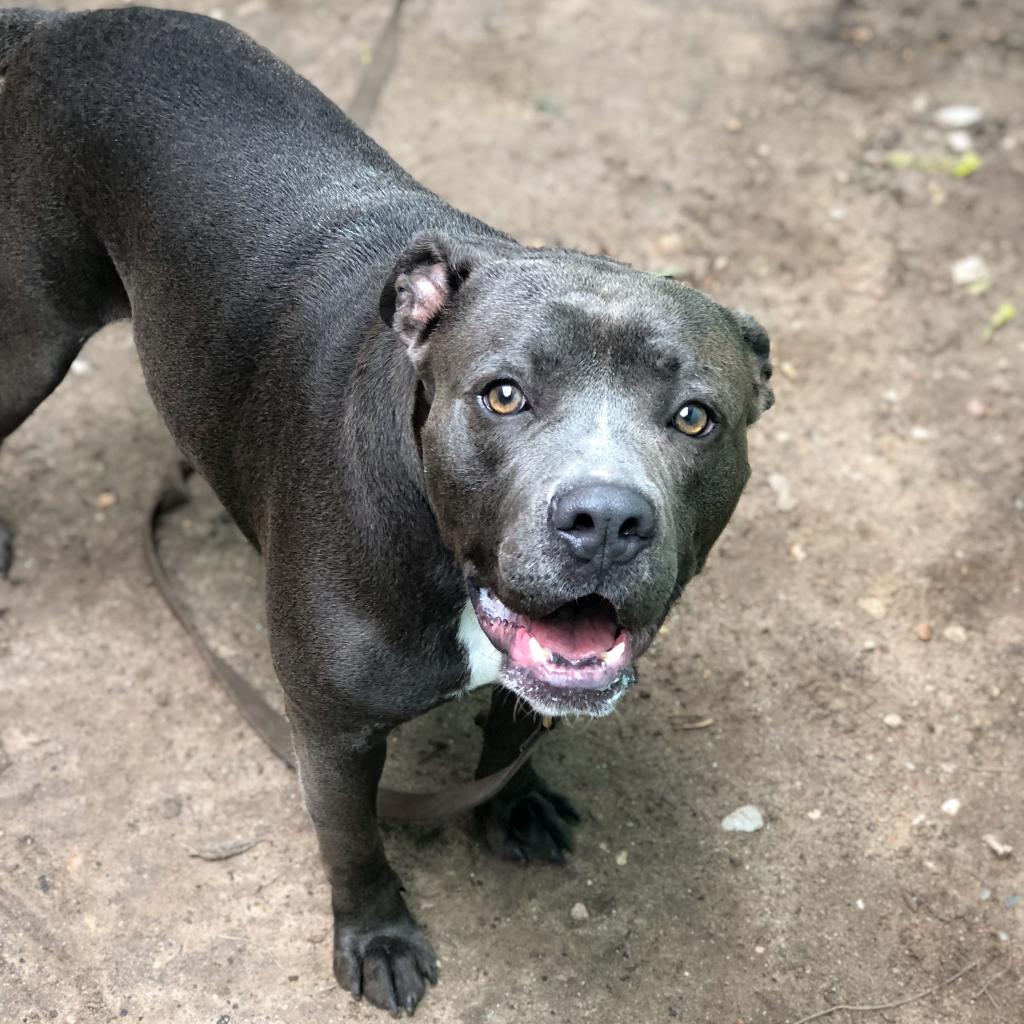 ---
---
A charmer of the first order, this ball-crazy love bug quickly won over Justin Theroux, who featured him on his Instagram from his recent Austin visit! https://www.instagram.com/stories/highlights/18019391569026756/

Rudy is a high-energy pup and "gigantic goob" who gets so excited when he goes for walk that sometimes his butt moves faster than his front! He loves to play fetch and romp around with any kind of toy. He's very snuggly, even when meeting new people, and he spent some time in a foster home with kids between 6 and 12 years-old. While he was super affectionate with them, he'd probably do best with older kids who can handle his exuberant energy.

Although Rudy's a total goofball, he's got it together enough to be house and crate-trained. He's very eager to please his people and is learning all kinds of neat skills in APA!'s Canine Good Citizen (CGC) program where he works with a volunteer trainer several times a week toward the goal of passing the American Kennel Club's CGC test. To pass the CGC test, a dog must demonstrate obedience and general reliability in real world situations. Dogs in the CGC program learn to walk nicely on leash, sit calmly when approached by strangers or another dog, how to greet people appropriately, stay in a sit or down until told "free," and come when called.

Rudy working hard to be a dog you can take anywhere with pride, and as part of APA's CGC program you can work with APA to continue to build a training relationship with him after adoption and get officially CGC certified for free! Check out a video about CGC: https://vimeo.com/89434193

Come meet this amazing pup!