Kyle
Animal ID:
APA-A-64967
Adoption Fee:
$0.00
Sex:
M
Looks Like:
Terrier, American Staffordshire
Mix
Current Weight:
60 pounds
Date of Birth:
2017-01-26
Age:
2 years, 0 months
Other Info:
TOP Dog Trainee
Location:
TLAC
Building 3
Kennel 231
Dog Score:
2 - Could potentially live with a well matched dog friend. Come speak with us to find out more!
Cat Score:
U - No Information Yet
Child Score:
1 - Needs an adult only home.
Home Alone Score:
4 - Has been left home alone somewhat successfully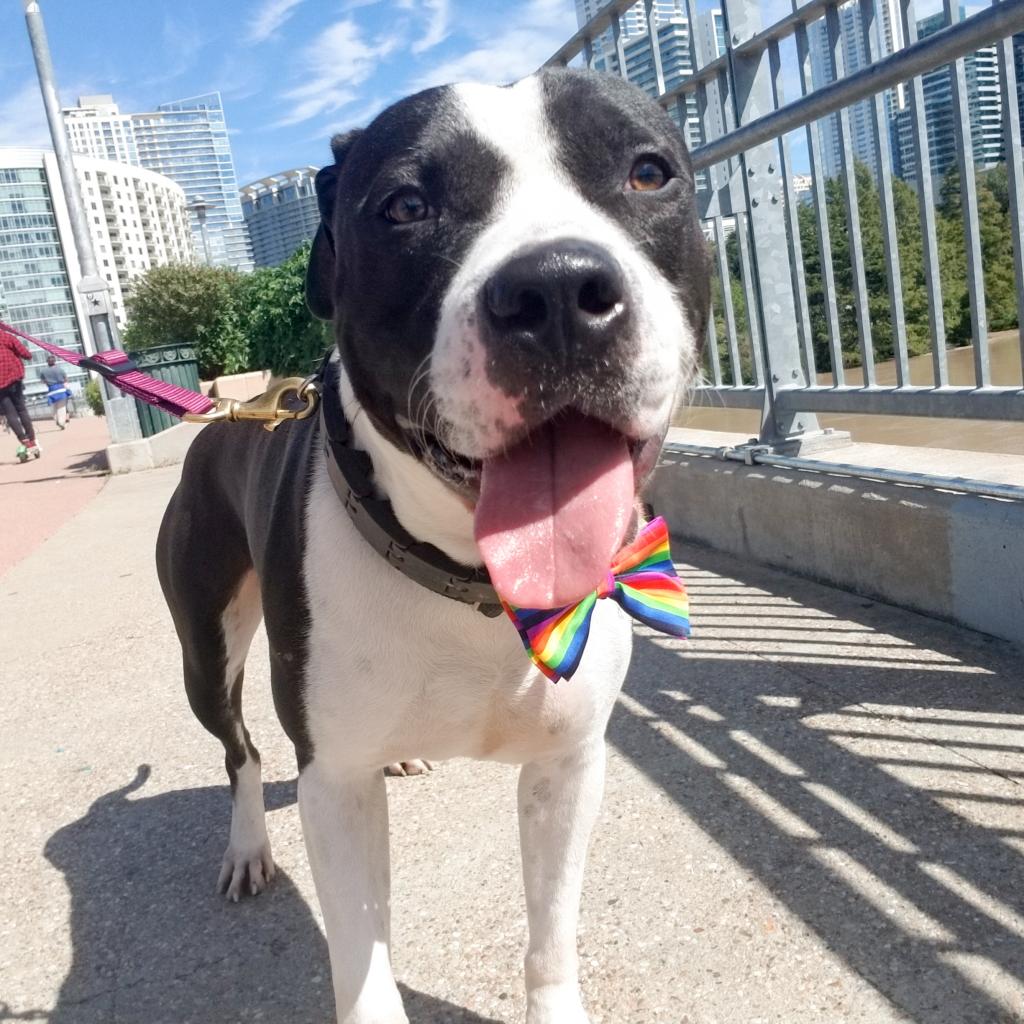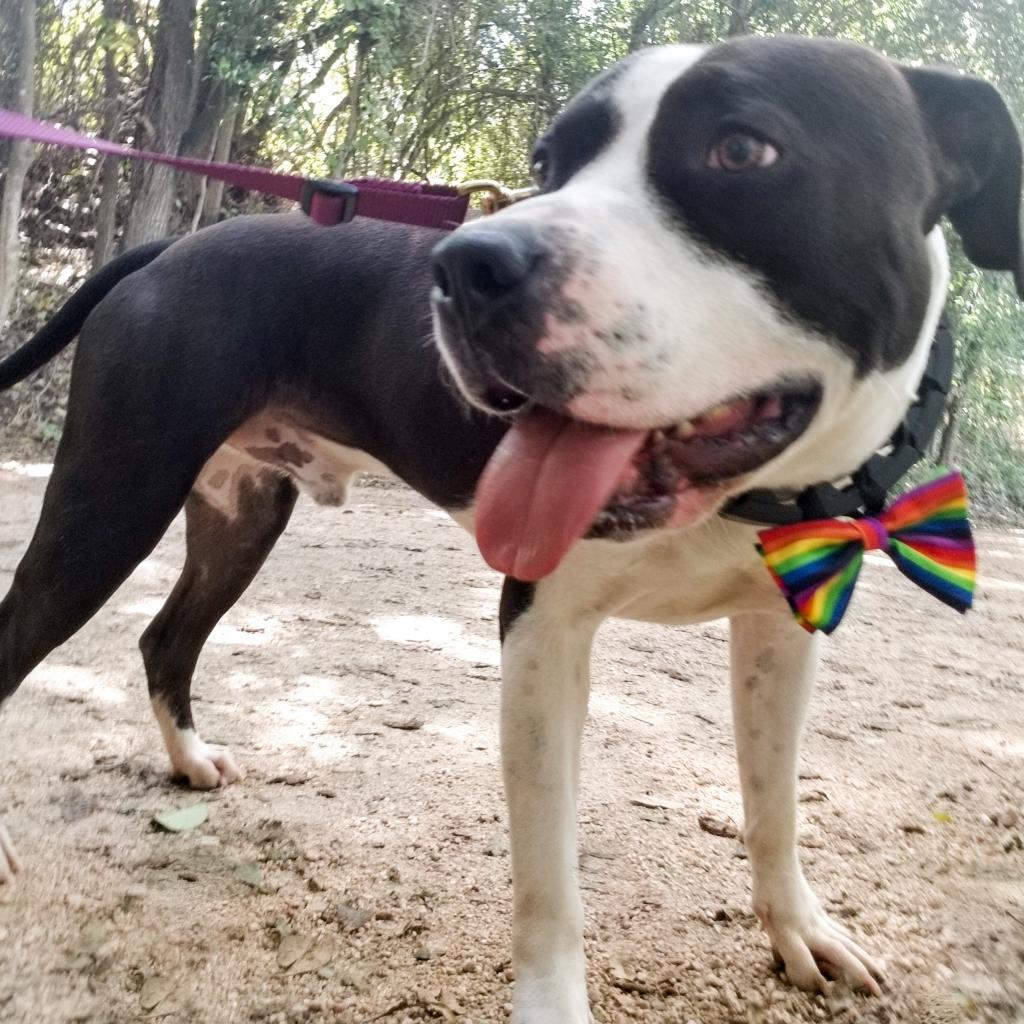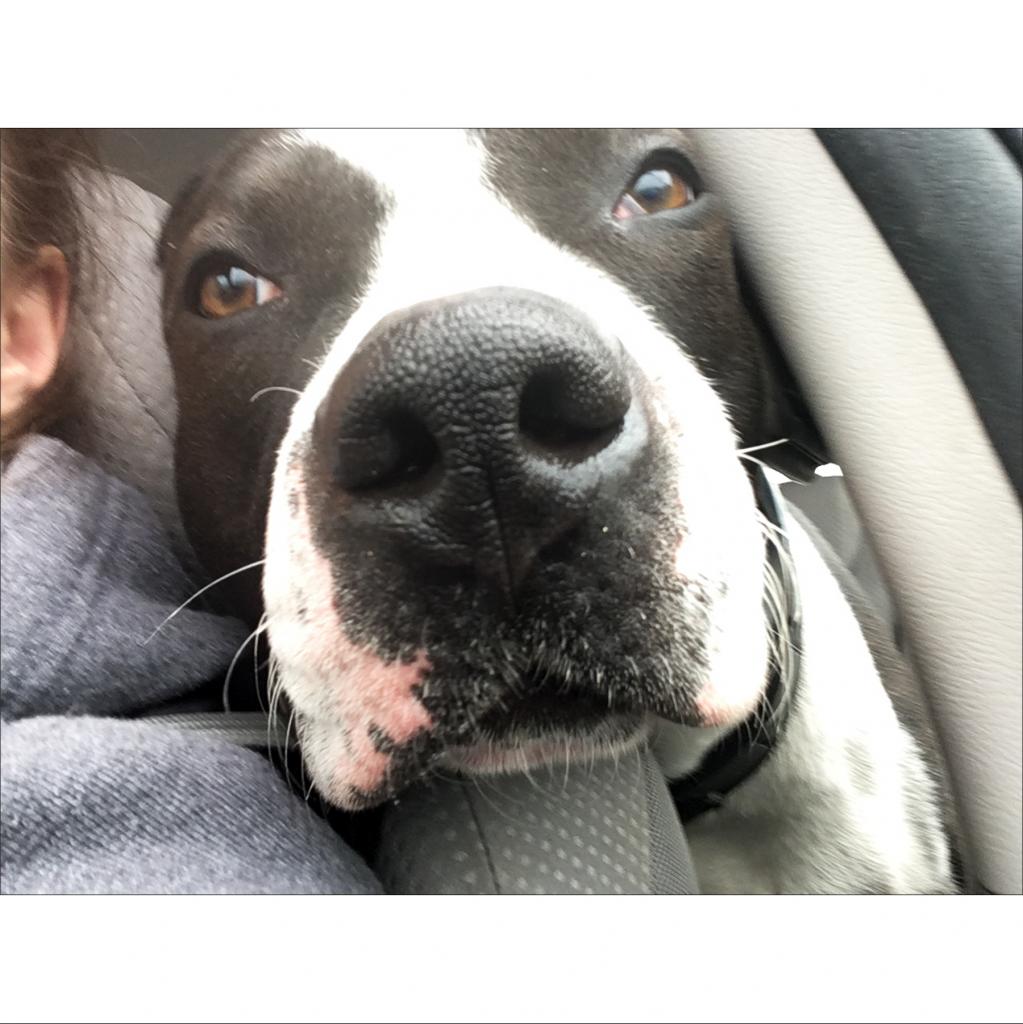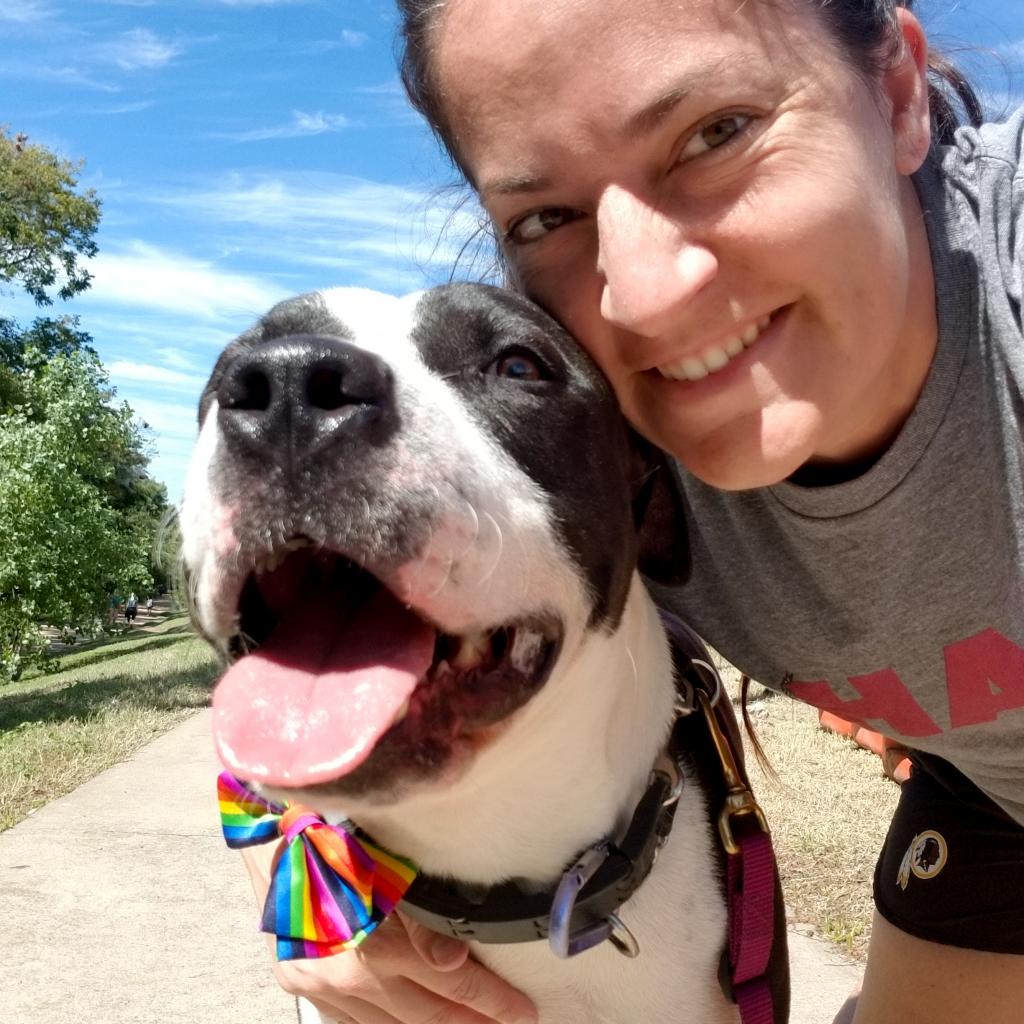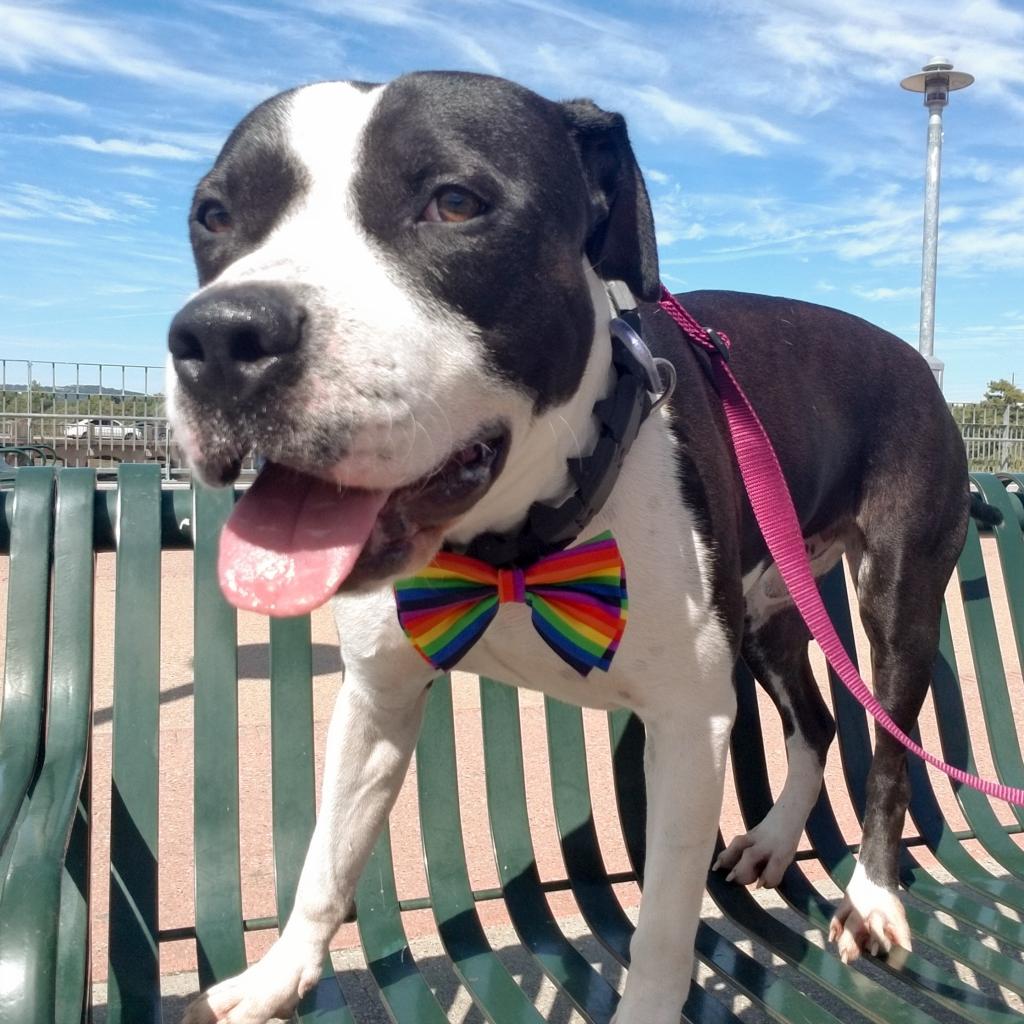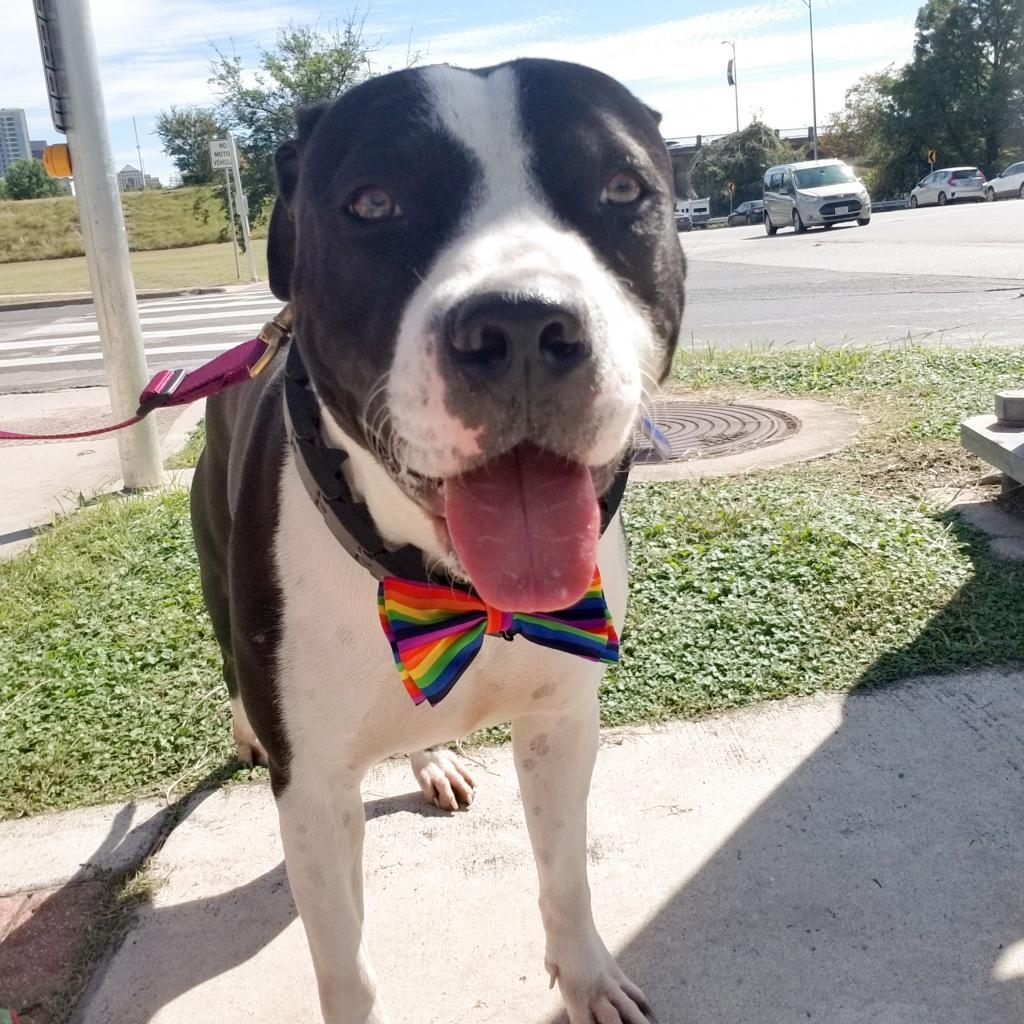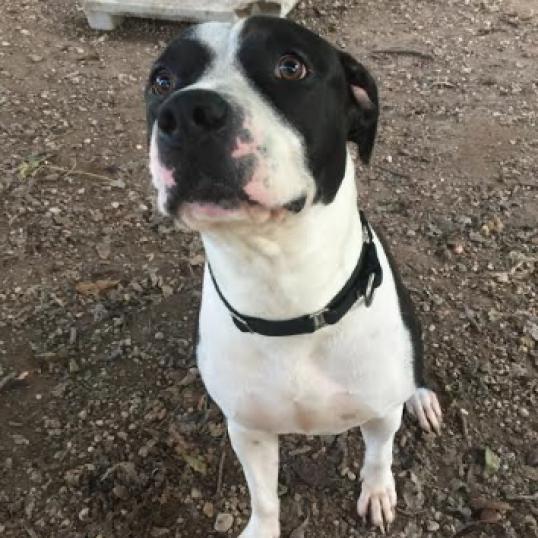 ---
---
Kyle could be best described as a very stoic, but sweet, heating blanket. He likes to be as close to his person as possible, preferably laying his whole body across you to keep you warm and show you how much he loves you. He's a bit aloof when meeting new people, but seems happy to see you the next time you visit. You'll know you're in the club when he climbs up to show what a great lapdog he thinks he'd make.

Chill and affectionate, Kyle seems to enjoy the simple things in life - having a blast eating his meals out of a kong wobbler, taking in the great outdoors on walks around the neighborhood, and of course cuddling with his person. He may have a serious face, but he's really just a big clown, enjoying a romp around the yard to get his ya-yas out, then flopping down on top of you for some well-earned leisure time. He's been an impressive house-guest on sleepovers, quickly figuring out that he needs to potty outside and sleeping quietly through the night.

This handsome guy already knows "sit" and is learning all kinds of new skills APA!'s Total Obedience Program. The Total Obedience Program (TOP) is modeled after the AKC's Canine Good Citizen (CGC) test. As a TOP dog, Kyle has a personalized training plan and works with a volunteer trainer several times a week to help him learn the skills to become the best dog he can be! He is learning skills like sit and down, walking nicely on leash, sitting calmly when approached by strangers or other dogs, staying in a sit or down until told "free," coming when called and "Place", which means he will go to a specific place in your home on command.

Once Kyle successfully completes all the skills on his training plan, he will be considered TOP Dog Ready! Kyle is working hard to become a wonderful companion, and as a part of APA's Total Obedience Program you can work with APA staff to continue to build a training relationship with him after adoption and master all the TOP dog skills together. Check out a video on APA's CGC program, on which the TOP was based: https://vimeo.com/89434193

Low key but full of personality, Kyle is an easy dog to please as long as there are laps available. While he's pretty adaptable and would likely do well in an apartment, we think he'd love a home with a yard to call his own. Come meet this great pup!