Pastry
Animal ID:
APA-A-65334
Adoption Fee:
$250.00
Sex:
M
Looks Like:
Terrier, Pit Bull
Current Weight:
14 pounds
Date of Birth:
2018-06-17
Age:
5 months
Location:
In Foster
email


[email protected]


to inquire
Dog Score:
4 - A good candidate to live with other dogs.
Cat Score:
3 - Has had mixed interactions with cats
Child Score:
4 - Has had positive interactions with children.
Home Alone Score:
3 - Has mixed notes about being left home alone
You must live within 40 miles of our Town Lake Animal Center location to adopt this dog.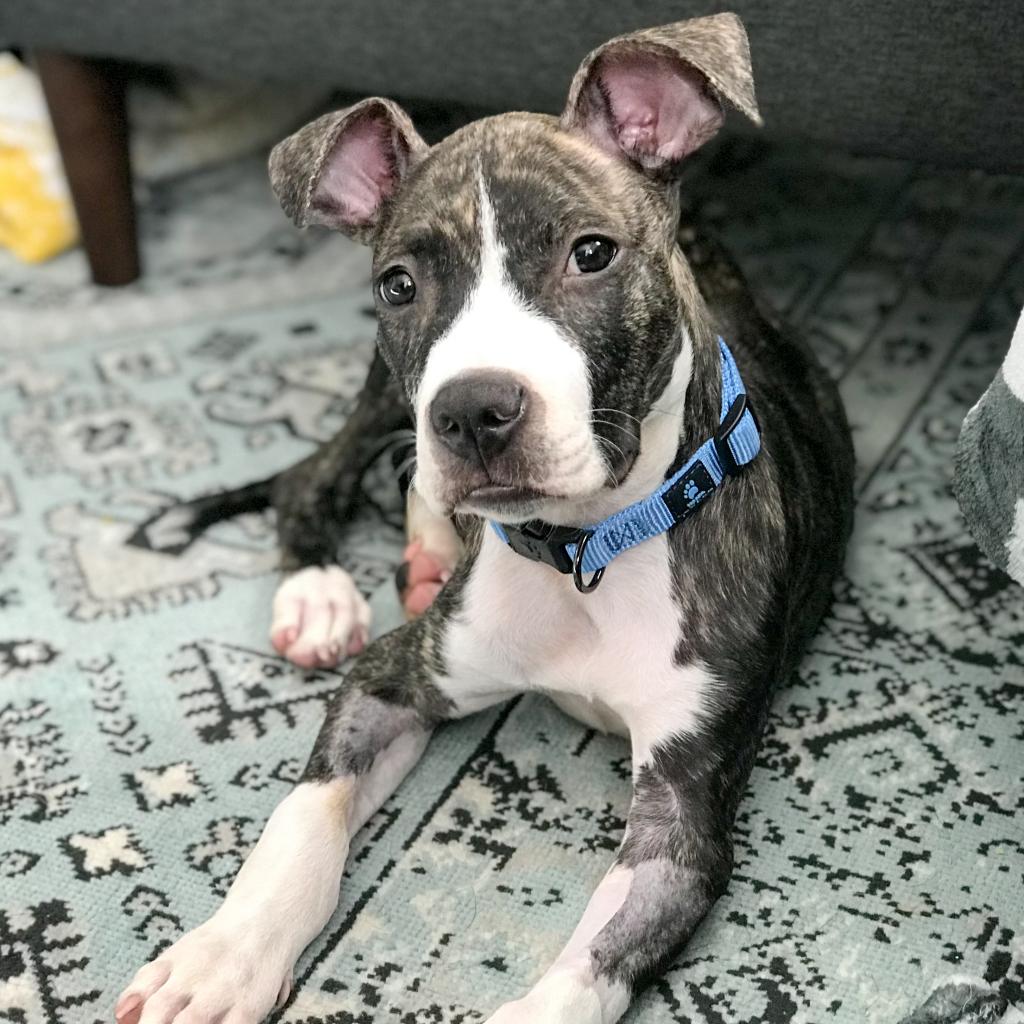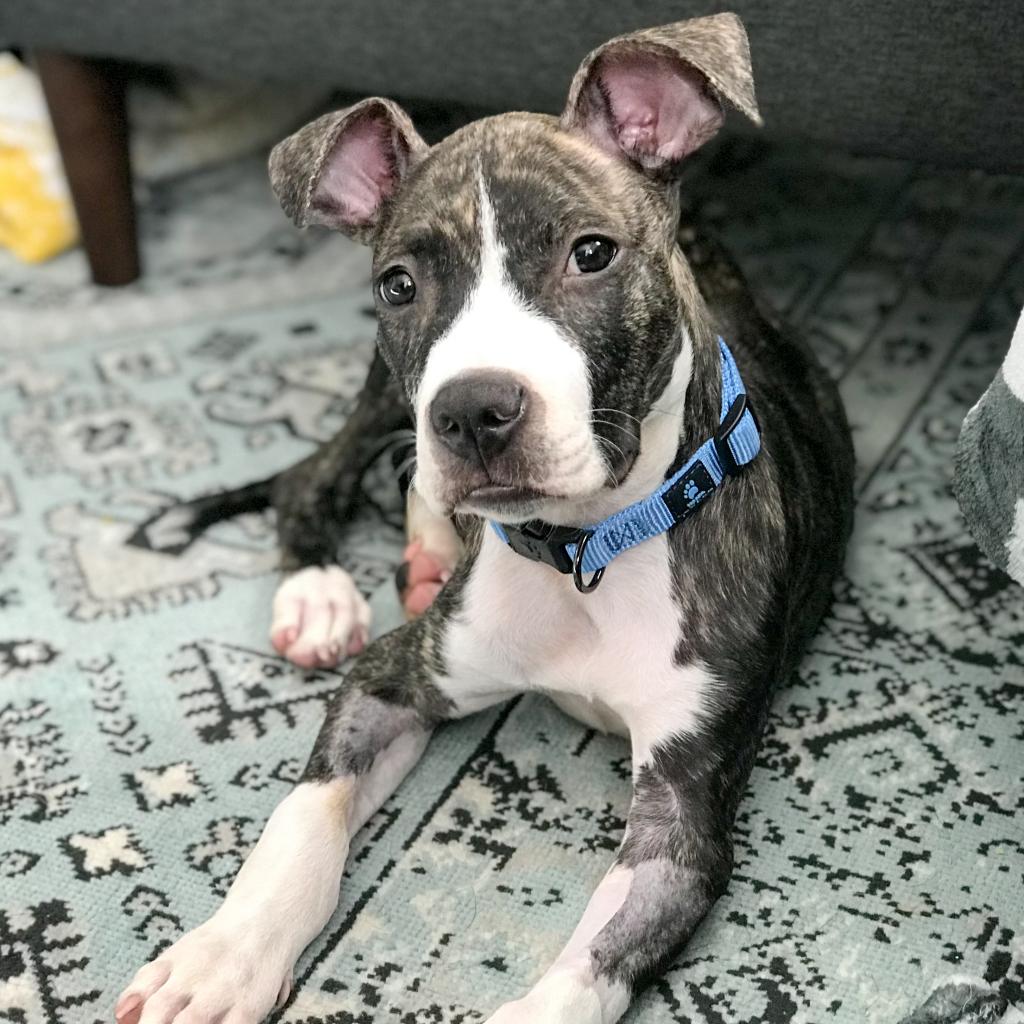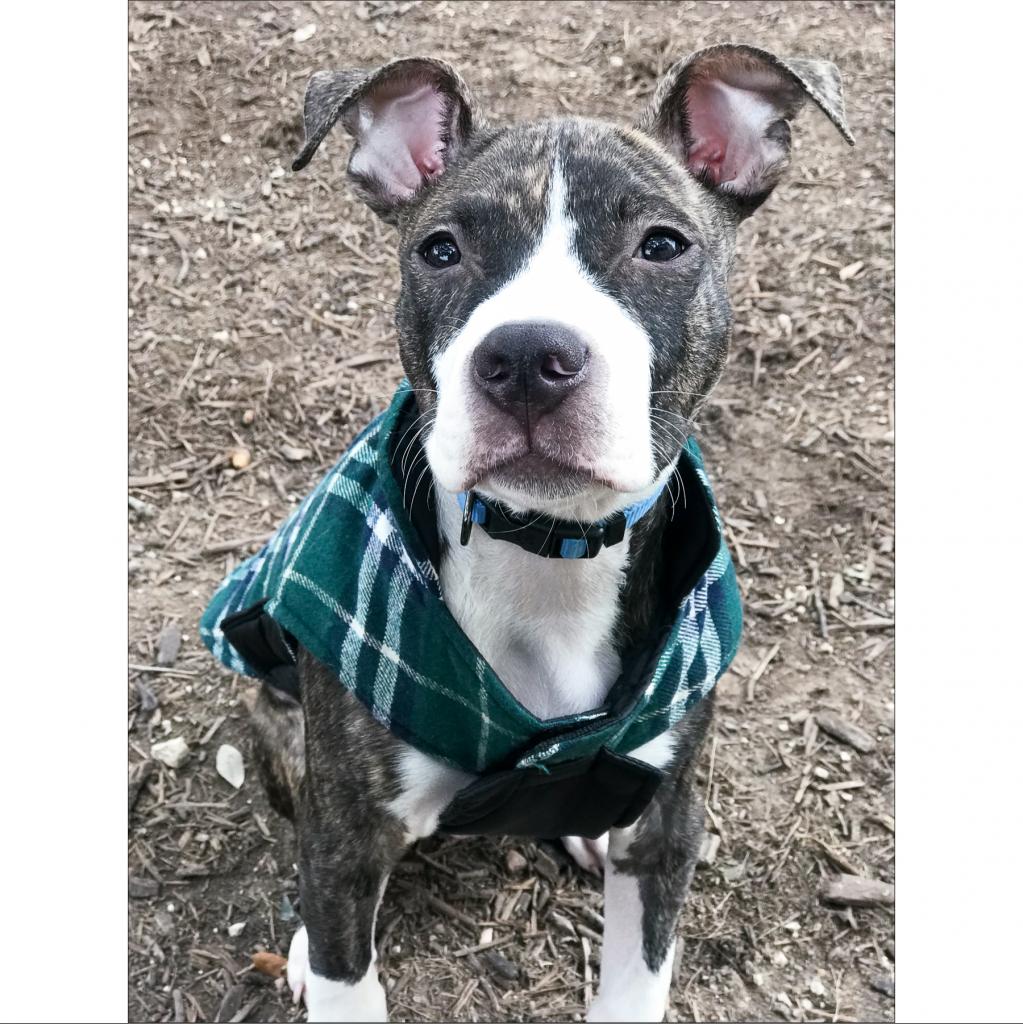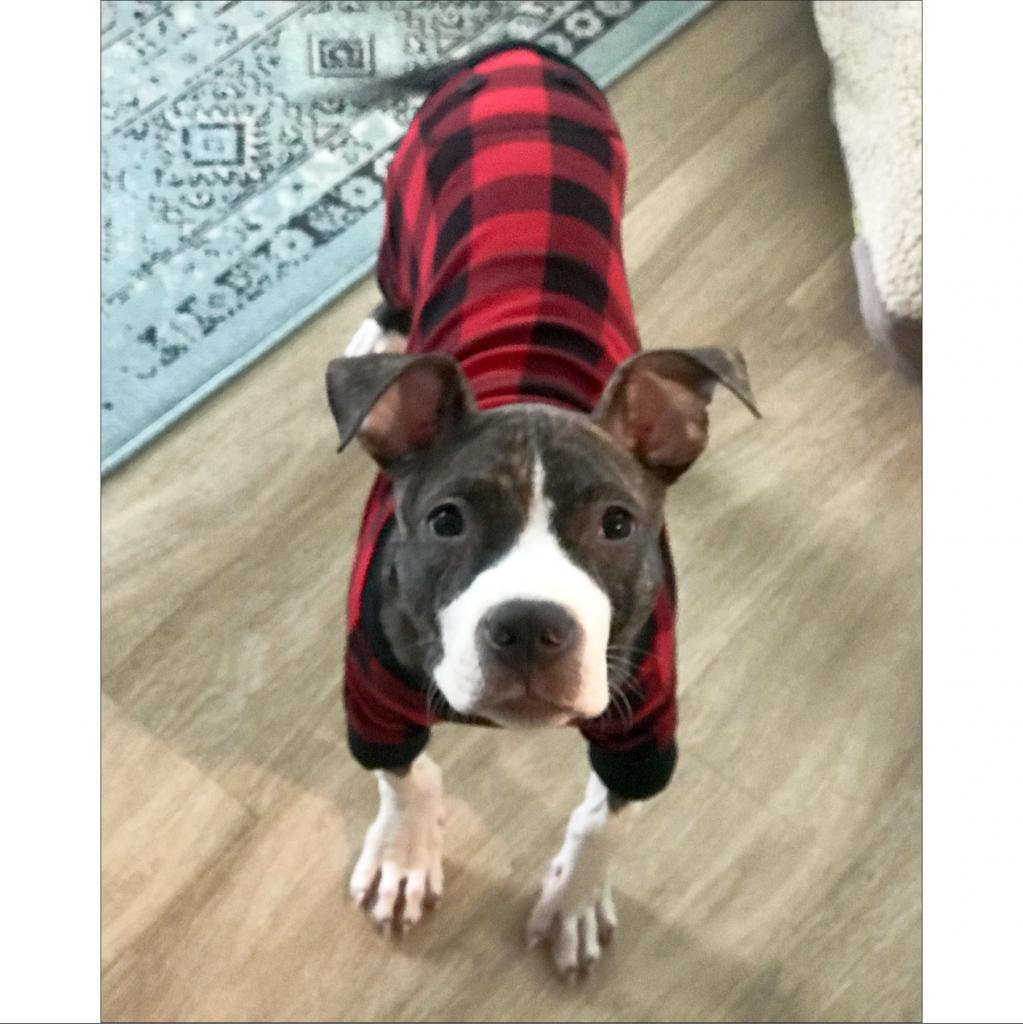 ---
---
Pastry is a lovable pup with the cutest ears and the best head tilt you've ever seen!

This pup loves to play and therefore loves to play with other dogs! Although he hasn't been around many cats yet, he's extremely curious and sure tries his best to play with them. He's quickly learning in his current foster home that the kitties aren't very interested in him, and he's been very respectful. This youngster is already crate trained, and will happily go in when he's told to. He's working hard on his basic commands and leash training. This precious kid has also finally mastered going down the stairs, although going up still makes him a little nervous.

Pastry warms up to new people almost immediately and is the happiest camper if you want to cuddle with him. He gives the sweetest puppy kisses and wants to be touching you when he's snoozing. He really wants to feel comfort and safety. Pastry is a typical puppy when it comes to his goofy amounts of playful energy. Plush toys and bones for chewing seem to be his favorite these days.

This sweet guy would love to have a home with a yard or a nice outside space to play in. He's the most lovable, affectionate pooch, and he can't wait to meet his forever family! Come meet Pastry! His sweet eyes will just melt you!