Gregory
Animal ID:
APA-A-65350
Adoption Fee:
$160.00
Sex:
M
Looks Like:
Collie, Border
Retriever, Black Labrador
Current Weight:
65 pounds
Date of Birth:
2018-07-06
Age:
7 months
Location:
TLAC
Building 2
Kennel 198
Dog Score:
3 - Has had mixed notes about interacting with dogs in the shelter or at home. A candidate to live with other dogs.
Cat Score:
2 - There's potential. Let's talk about how to slowly integrate dogs and cats!
Child Score:
3 - Mixed notes around children.
Home Alone Score:
4 - Has been left home alone somewhat successfully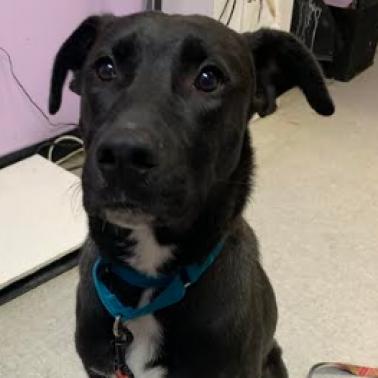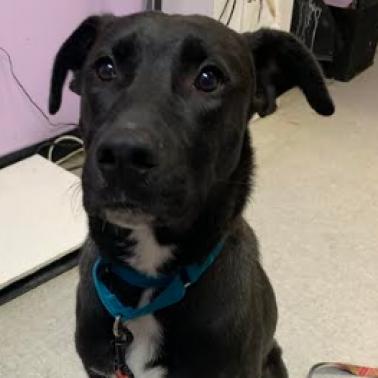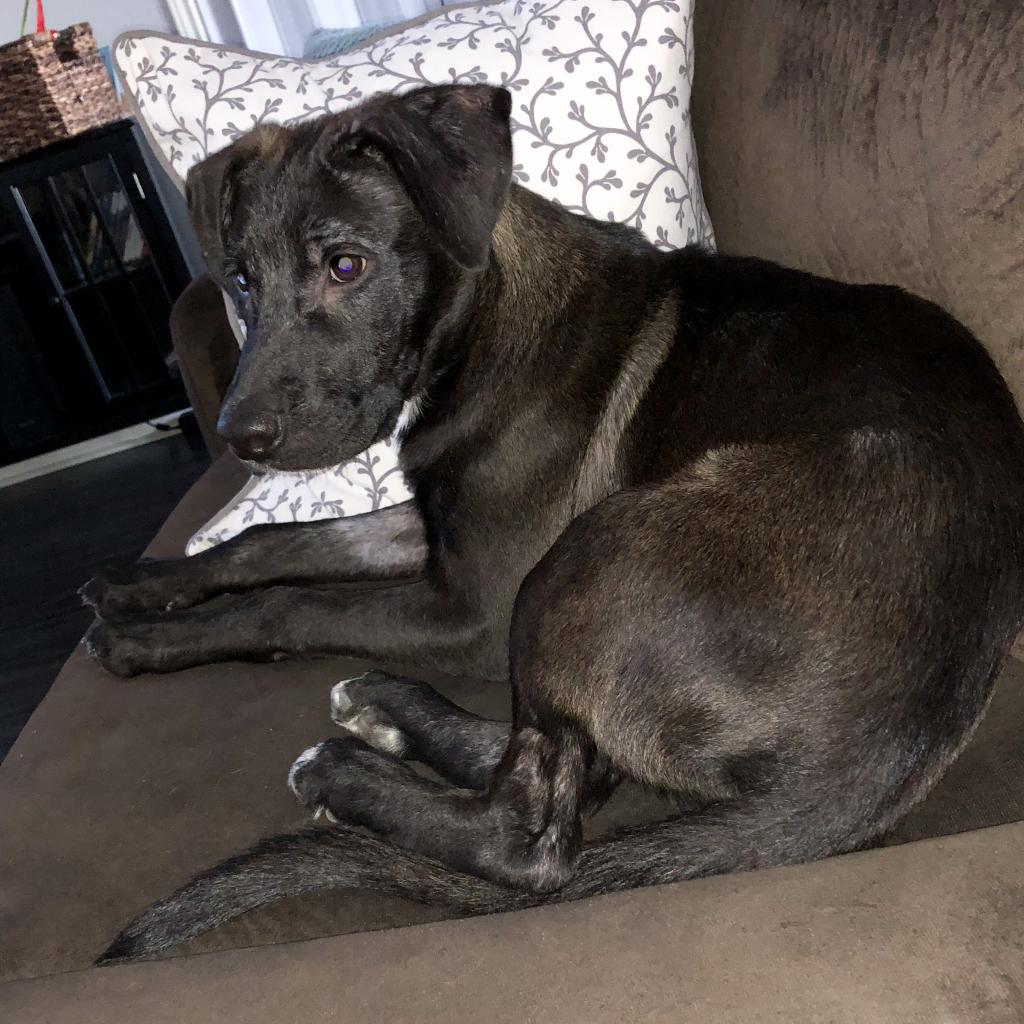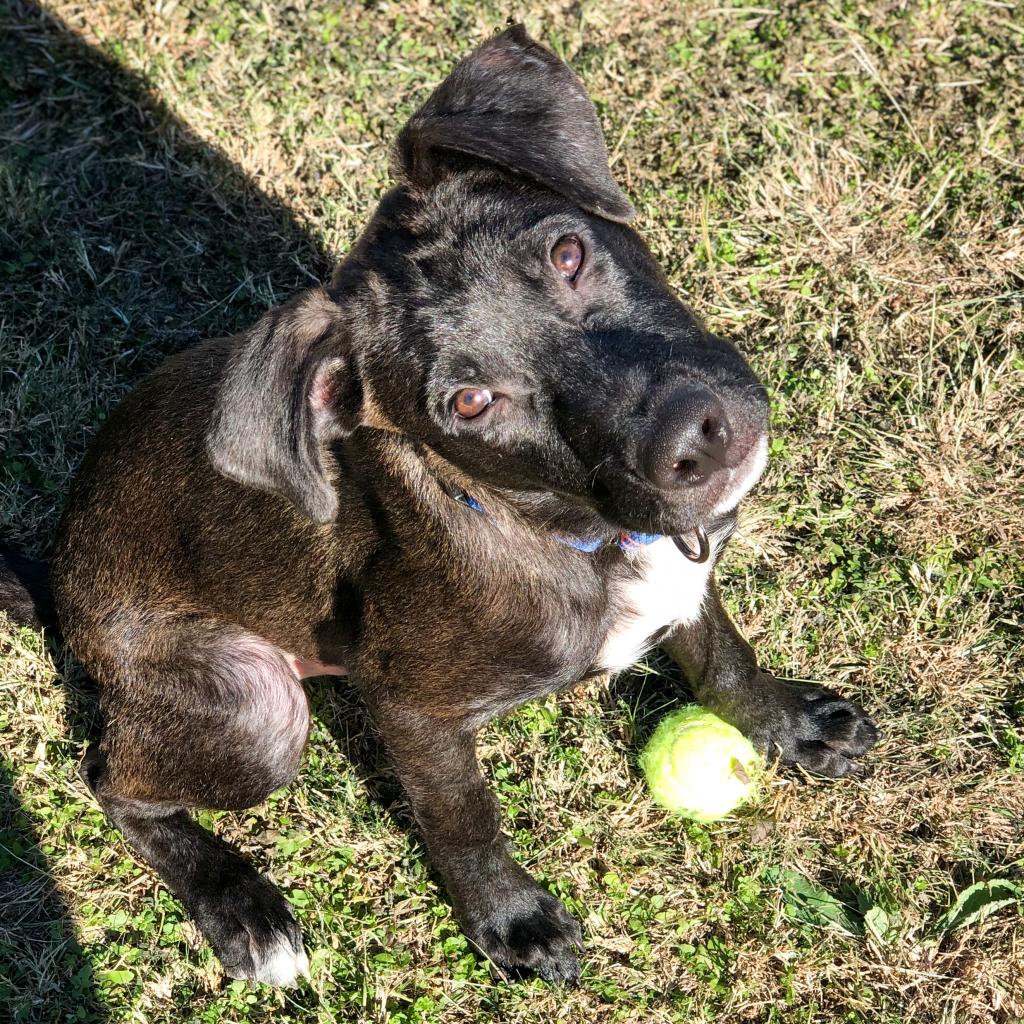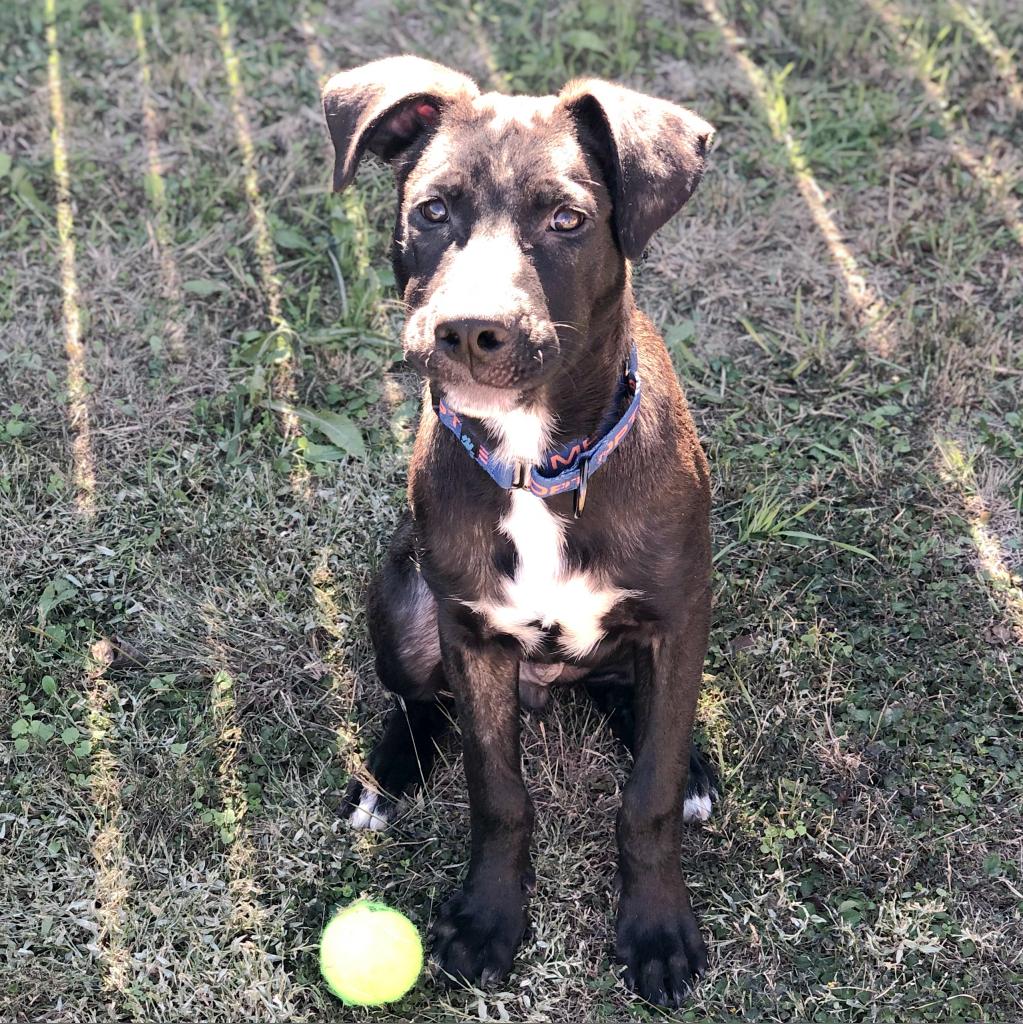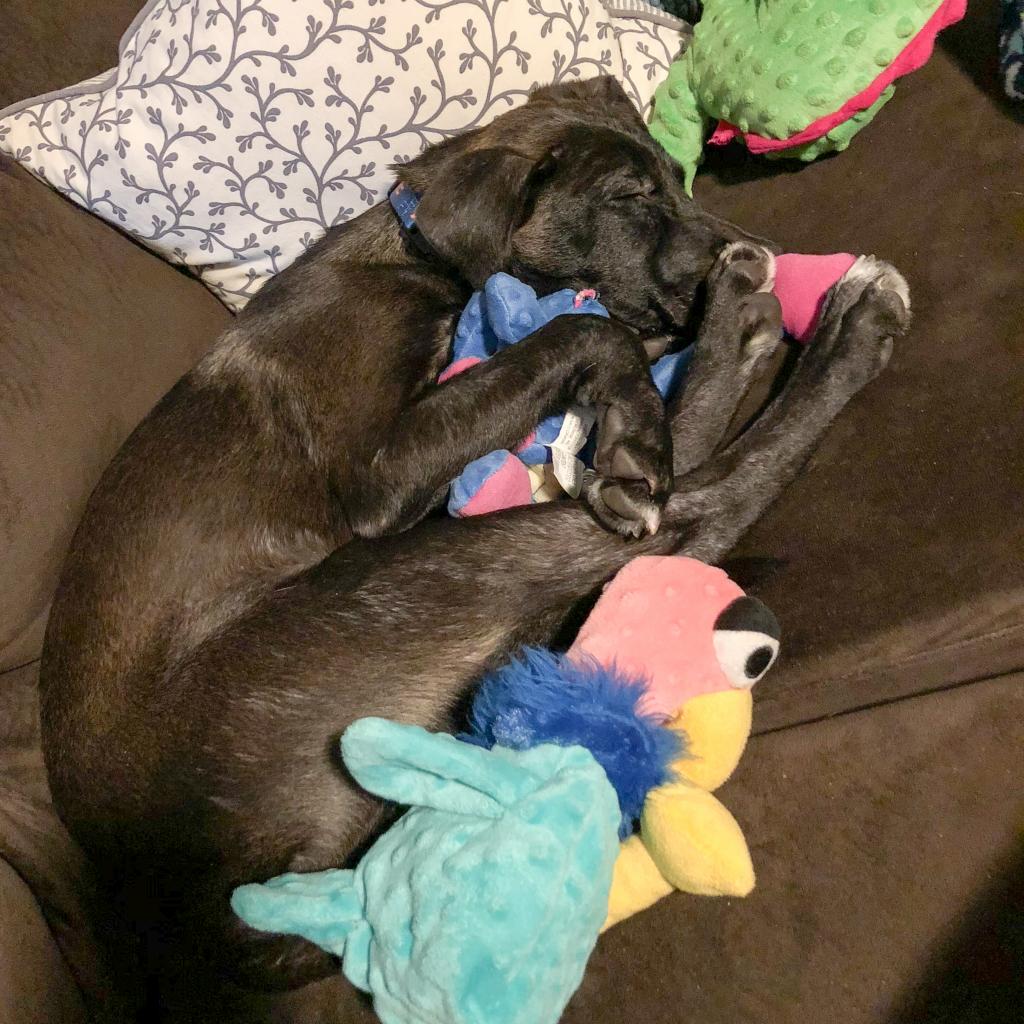 ---
---
Gregory is a perfect little puppy who's doing wonderfully in his foster home. He likes nothing more than following his people around and giving them sweet kisses or just laying across their laps when they sit on the floor with him. He enjoys playing chase and fetch and also has a favorite stuffed toy that he snuggles with at bedtime.

Gregory's an inquisitive little guy and likes to investigate whatever's going on and really enjoys looking at his reflection in the mirror. He's making great progress on the basic puppy stuff - house-training and walking nicely on leash. He will sit on command and is working on other commands as well. He loves to exercise by going for runs or playing with his ball or rope in the backyard. Once he's gotten his puppy energy out he's ready to lay on the couch with his toys and his people and take a long nap.

Gregory is a good boy who just needs some continued TLC to become the best boy. He'll make a wonderful addition to any number of loving homes who will include him in their activities and give him all the attention he deserves. Come meet great pup!



---
PUPPIES AND OTHER HIGHLY-ADOPTABLE DOGS DISCLAIMER: Puppies and other highly-adoptable dogs (small dogs or desirable-breed dogs) at APA! are very high in demand and usually have several interested adopters. Inquiring about a dog, meeting a dog, and even applying for a dog does not guarantee that you will be able to adopt the dog. Only one household will be able to adopt each dog, which means all other interested households will inevitably and unfortunately be disappointed. Please consider this in your search and set your expectations accordingly. Please also consider that adult dogs do not typically have competing adopters, and they need furever homes, too! Additionally, APA! does not allow the adoption of dogs who are related (e.g., littermates or mom and pup) to the same household for behavioral reasons.