Tut
Animal ID:
APA-A-65381
Adoption Fee:
$25.00
Sex:
M
Looks Like:
Terrier, American Staffordshire
Mix
Current Weight:
67 pounds
Date of Birth:
2014-05-19
Age:
4 years, 9 months
Other Info:
TOP Dog Trainee
Location:
TLAC
Building 2
Kennel 179
Dog Score:
3 - Has had mixed notes about interacting with dogs in the shelter or at home. A candidate to live with other dogs.
Cat Score:
3 - Has had mixed interactions with cats
Child Score:
2 - Could potentially live with older children.
Home Alone Score:
3 - Has mixed notes about being left home alone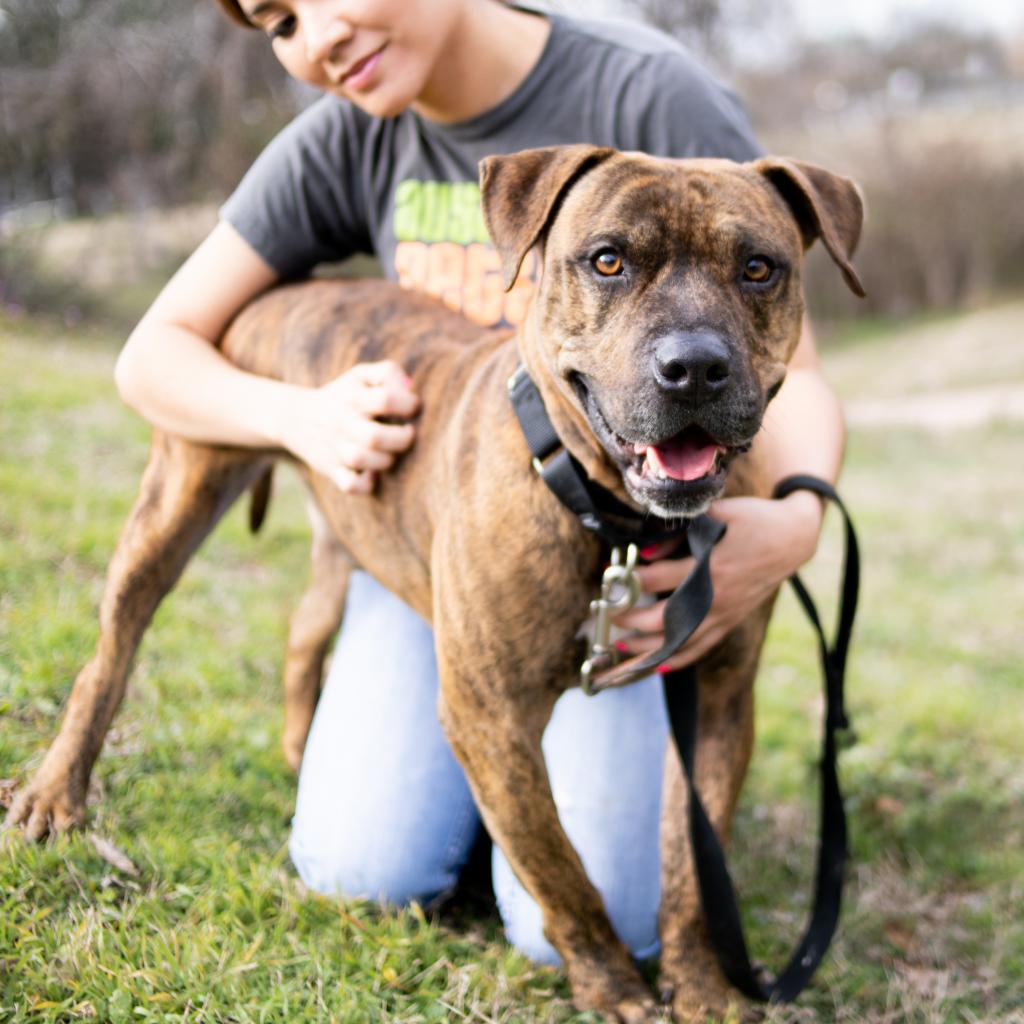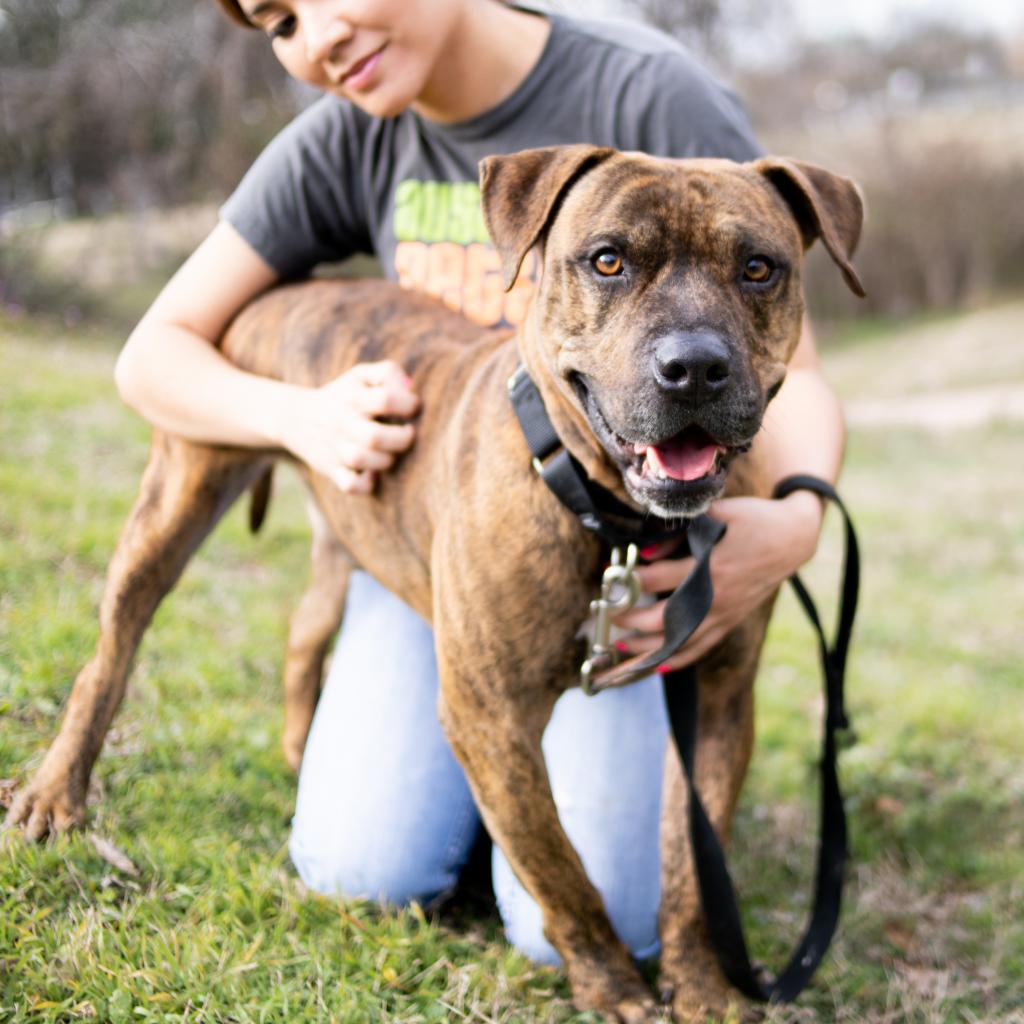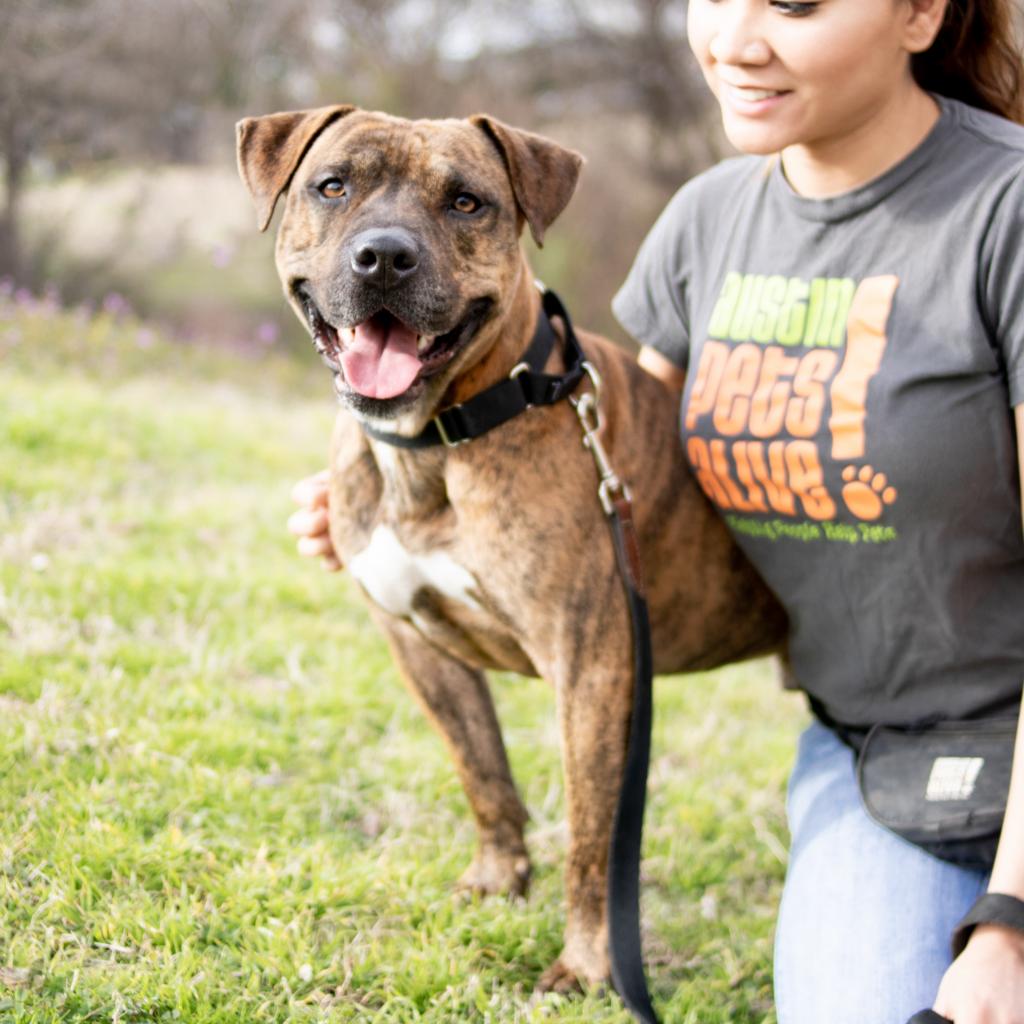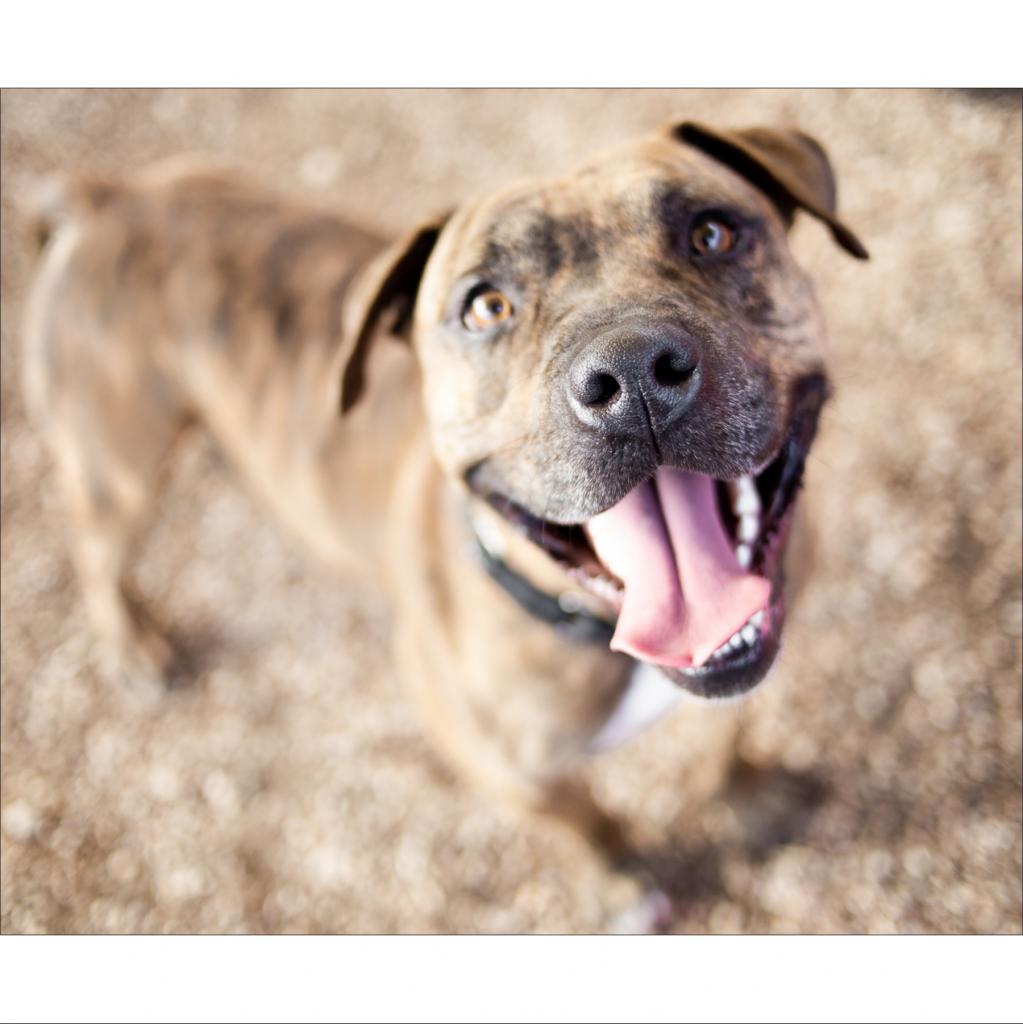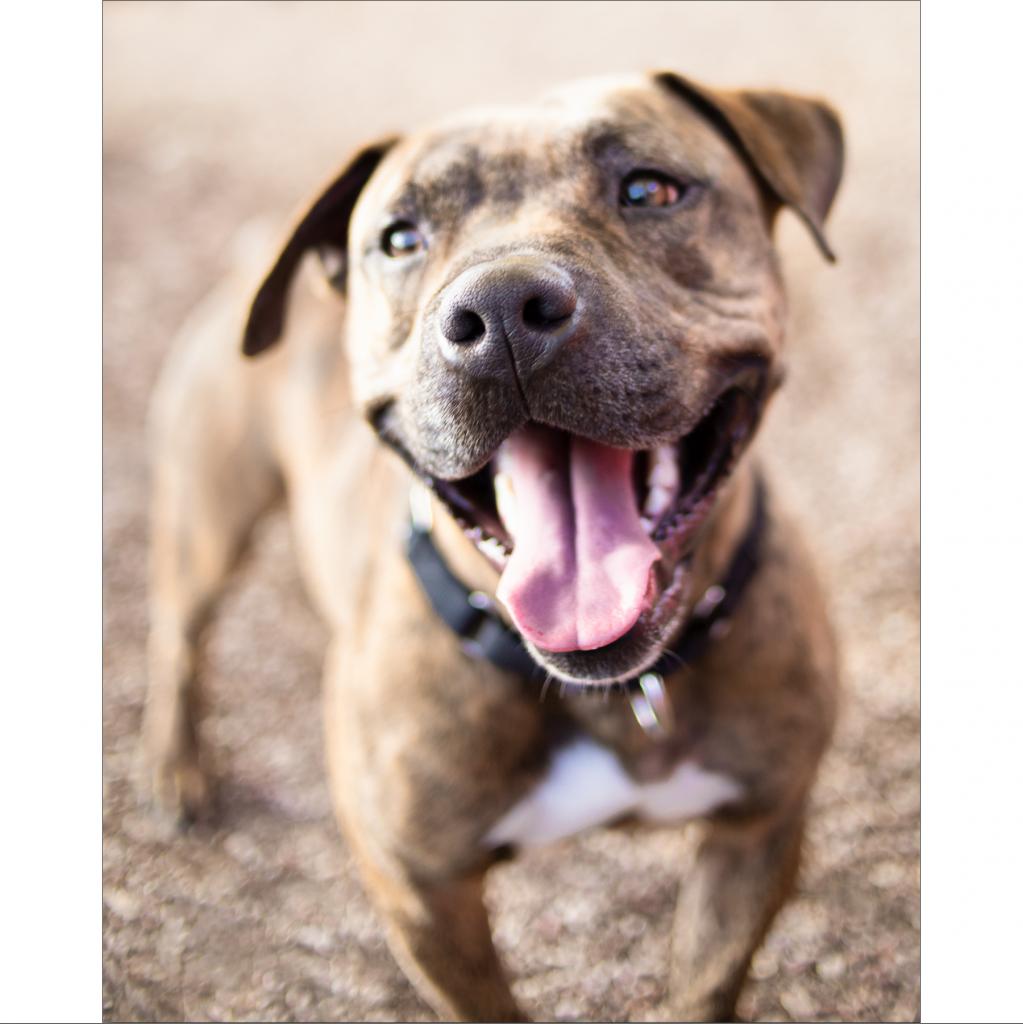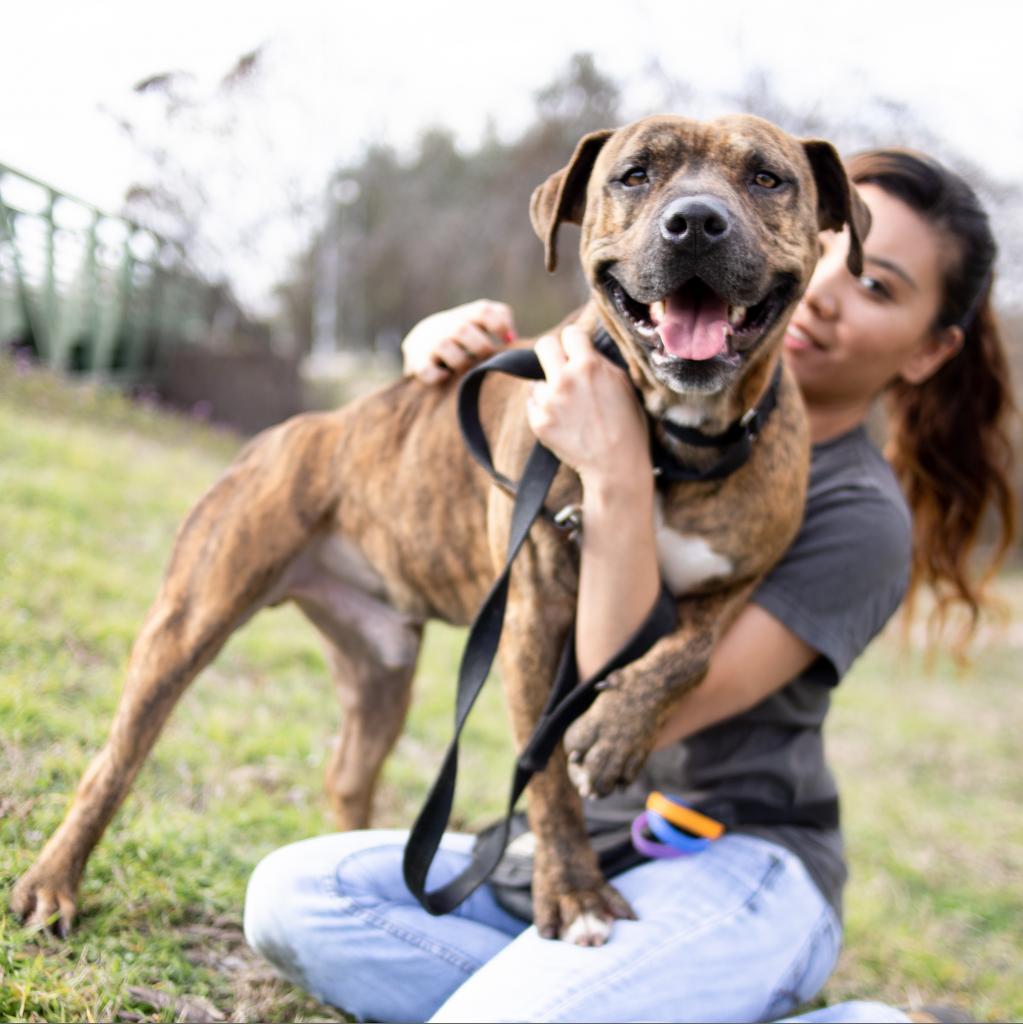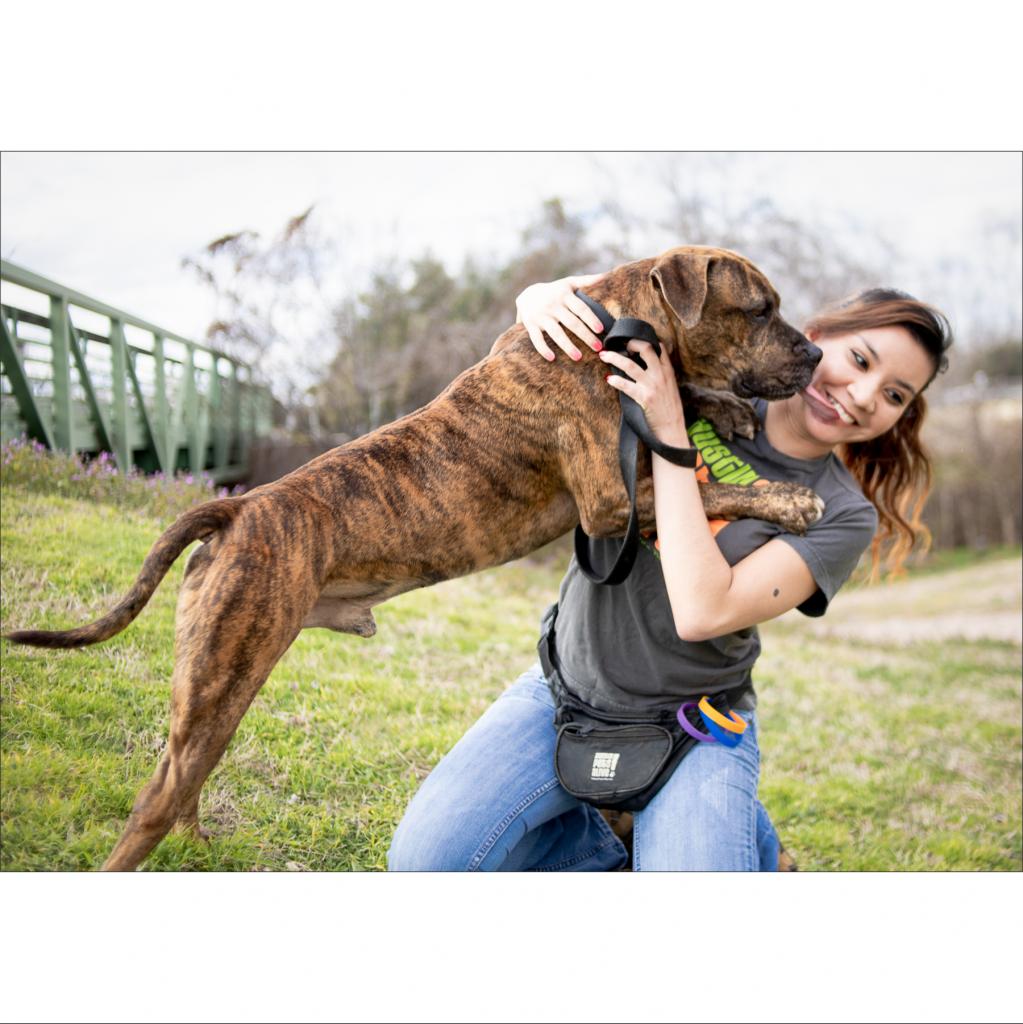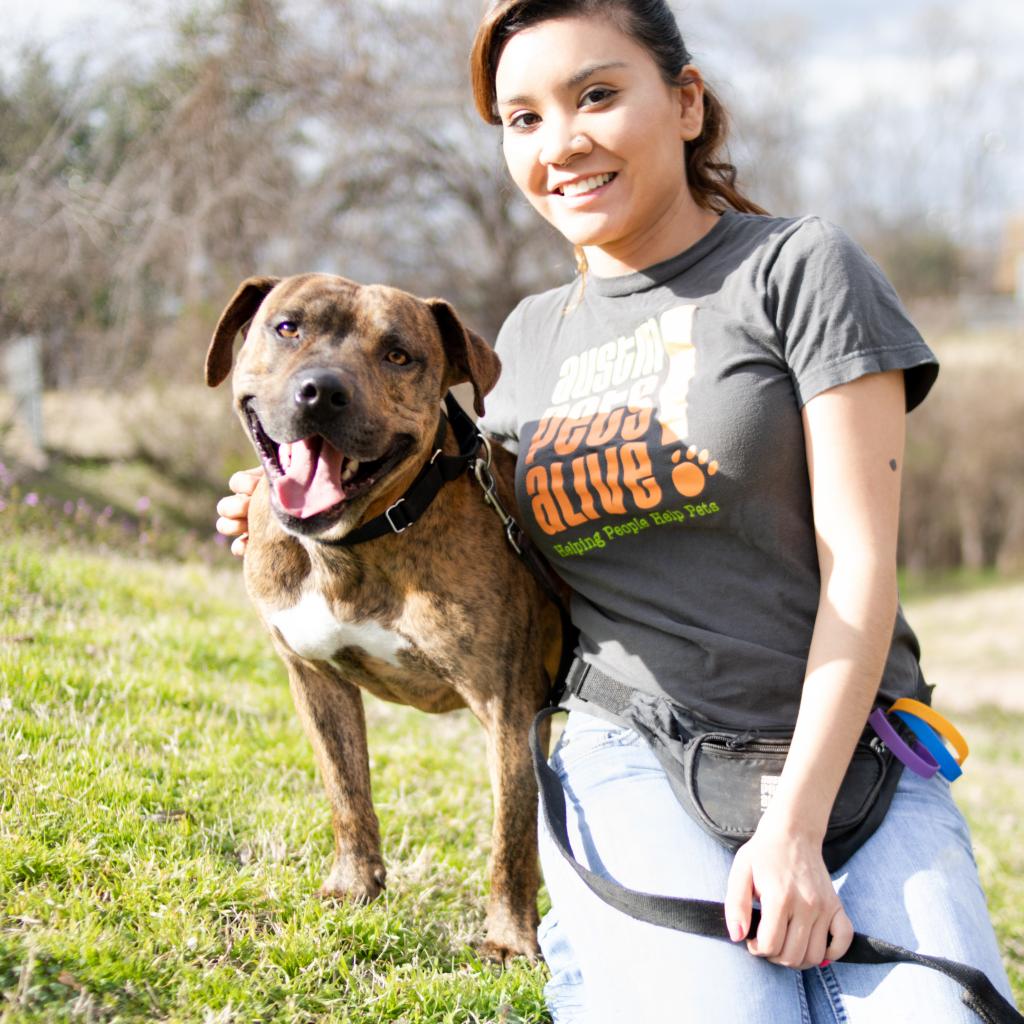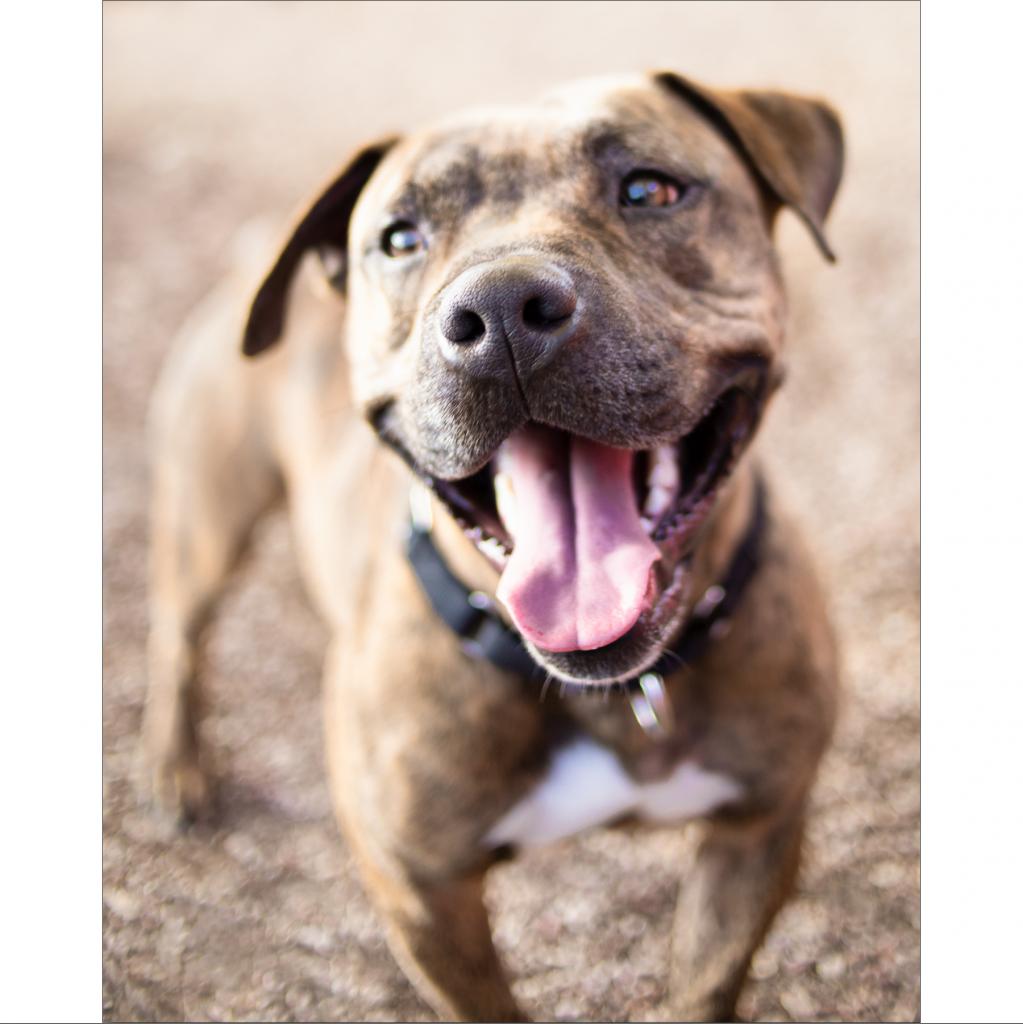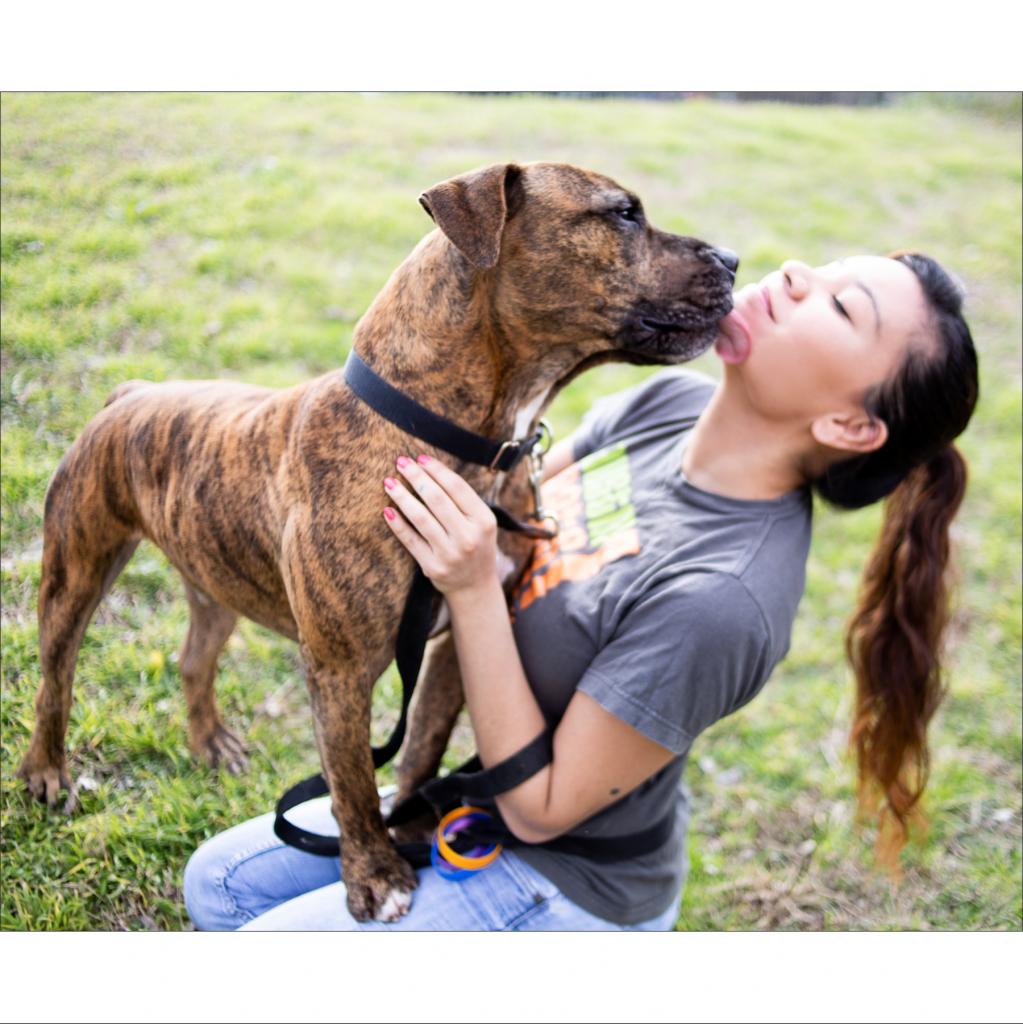 ---
---
"Are we playing or are we cuddling?"

Lively, silly, loving and playful, Tut comes with an amazing smile and personality to match. When Tut gets out of his kennel, he's ready to play or cuddle and nothing in between. Tut can seem kind of lazy and aloof, then he'll get a burst of energy out of nowhere and then it's playtime until you get tired.

This beautiful pup definitely thinks he's a lap dog, and when you sit down, you can guarantee he's hopping up for some snuggles. He loves to give kisses and be held, and if you're crouched down petting him, he'll lean into you, and if you're off balance and go down, that's just fine with Tut - he's happy to lay on you instead. It's not technically a lap, but close enough. But bust out that rope toy and you'll have a rambunctious playmate for the next few hours. Hold on tight because Tut will take you with it. He also likes playing soccer with you with one of those big plastic balls.

As exuberant as he is, Tut walks well on leash without pulling and warms up quickly to strangers. He's also house-trained and lived with two Chihuahuas in his previous home since he was a puppy and could go home with a well-matched doggie sibling.

Tut is also learning new skills in APA!'s Total Obedience Program (TOP), which is modeled after the AKC's Canine Good Citizen (CGC) test. As a TOP dog, Tut has a personalized training plan and works with a volunteer trainer several times a week to help him learn the skills to become the best dog he can be! Tut is learning skills like sit and down, sitting calmly when approached by strangers or other dogs, staying in a sit or down until told "free," coming when called and "place", which means he will go to a specific place in your home on command.

Once he successfully completes all the skills on his training plan, he will be considered TOP Dog Ready! Tut is working hard to become a wonderful companion, and as a part of APA's Total Obedience Program you can work with APA staff to continue to build a training relationship with him after adoption and master all the TOP dog skills together. Check out a video on APA's CGC program, on which the TOP was based: https://vimeo.com/89434193

Tut would love a home with people who will include him in their activities, one with a yard to romp in, maybe some older kids to play with and as much cuddle time as you can spare. If you think you can handle all that, come meet this great pup!