Tortellini
Animal ID:
APA-A-65471
Adoption Fee:
$100.00
Sex:
M
Looks Like:
Chihuahua
Mix
Current Weight:
6 pounds
Date of Birth:
2016-10-21
Age:
2 years, 2 months
Location:
In Foster
email


[email protected]


to inquire
Dog Score:
5 - Has lived with dogs successfully. A great candidate to live with other dogs.
Cat Score:
3 - Has had mixed interactions with cats
Child Score:
2 - Could potentially live with older children.
Home Alone Score:
4 - Has been left home alone somewhat successfully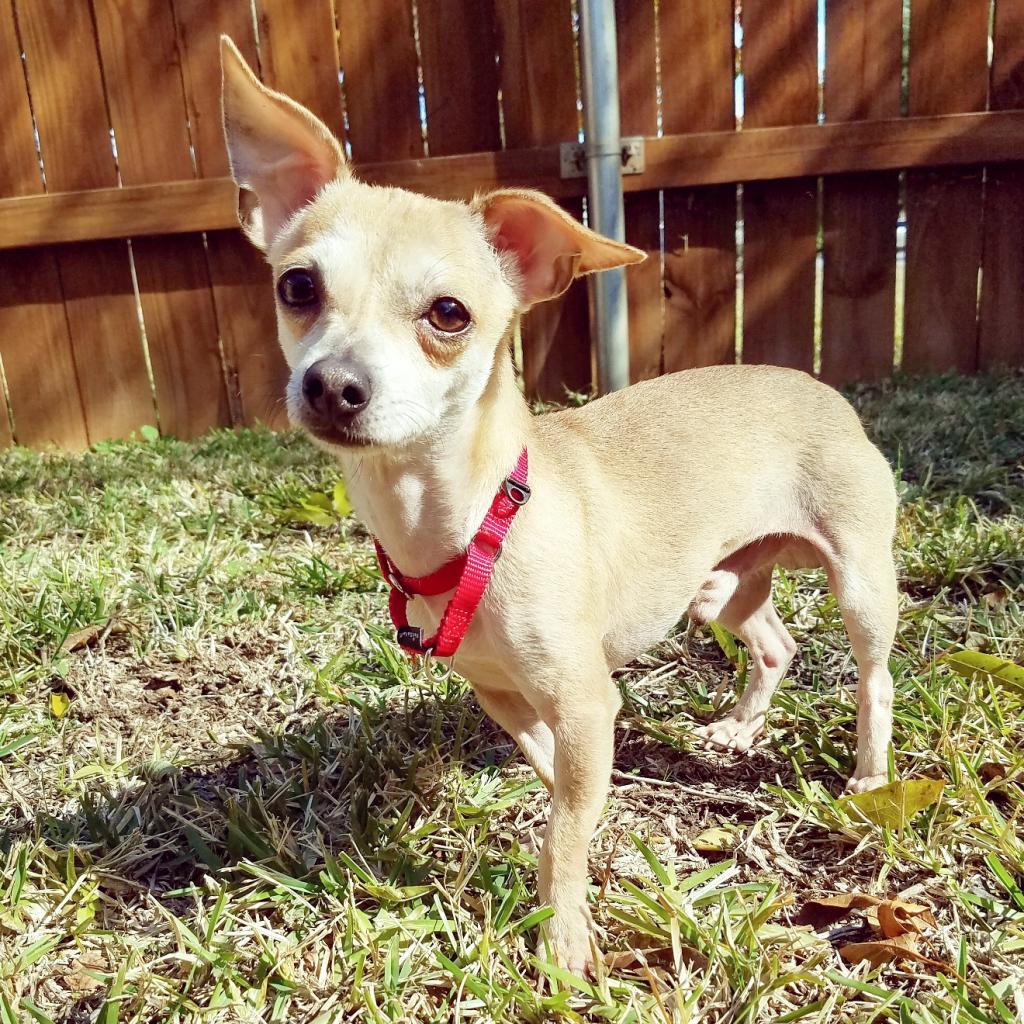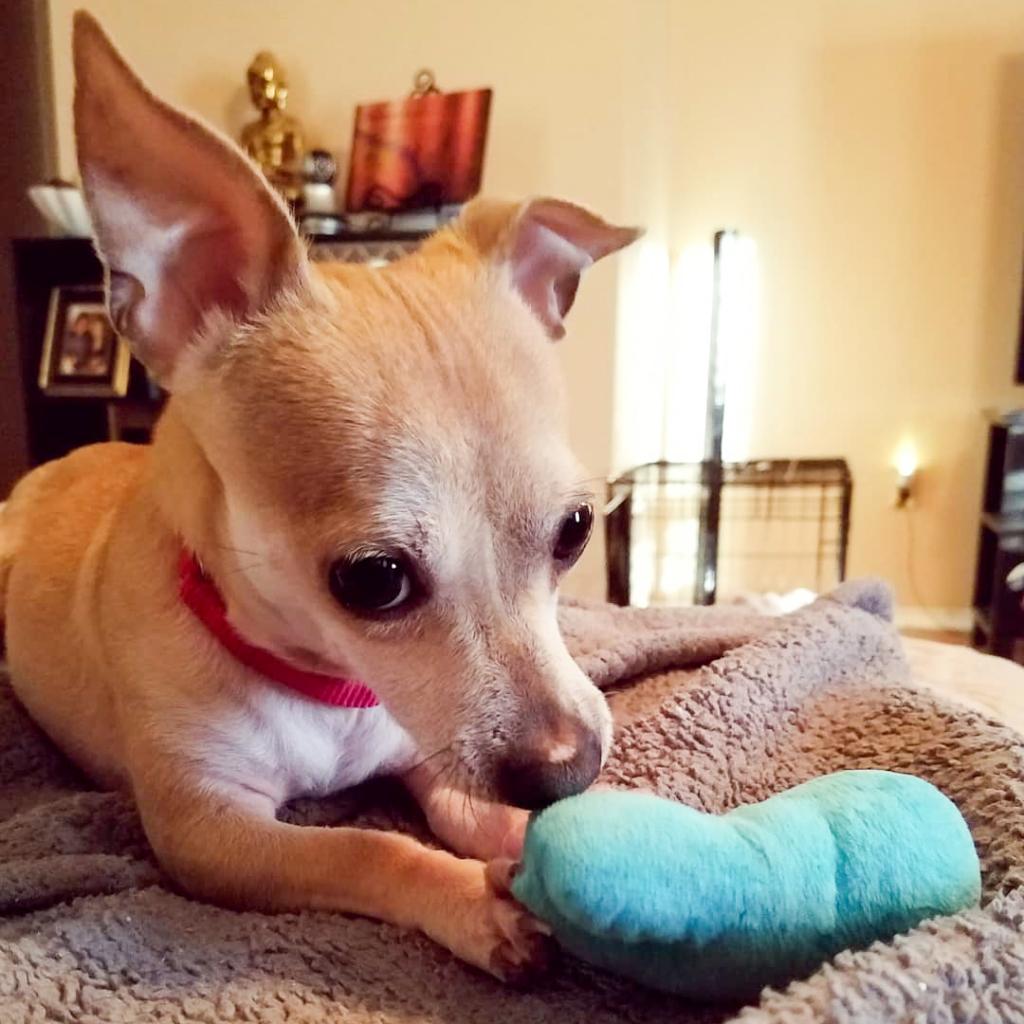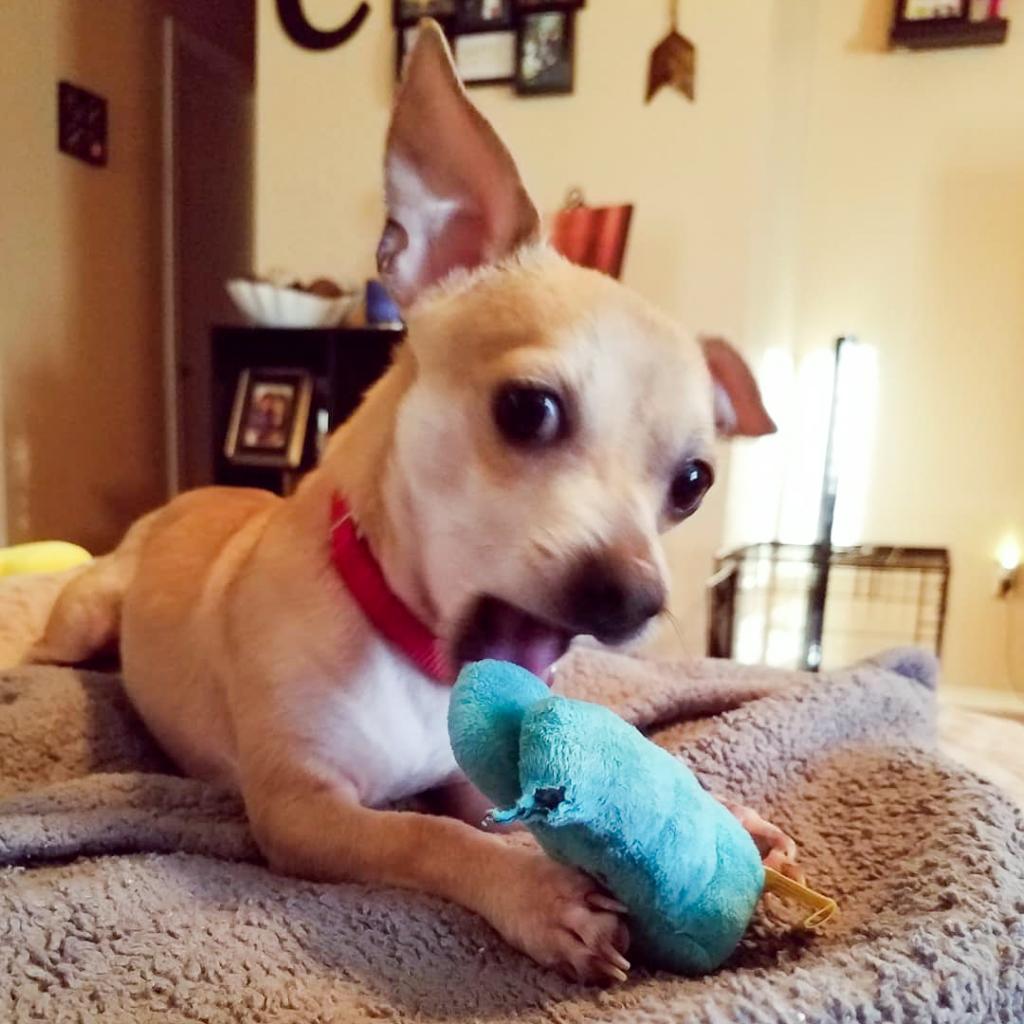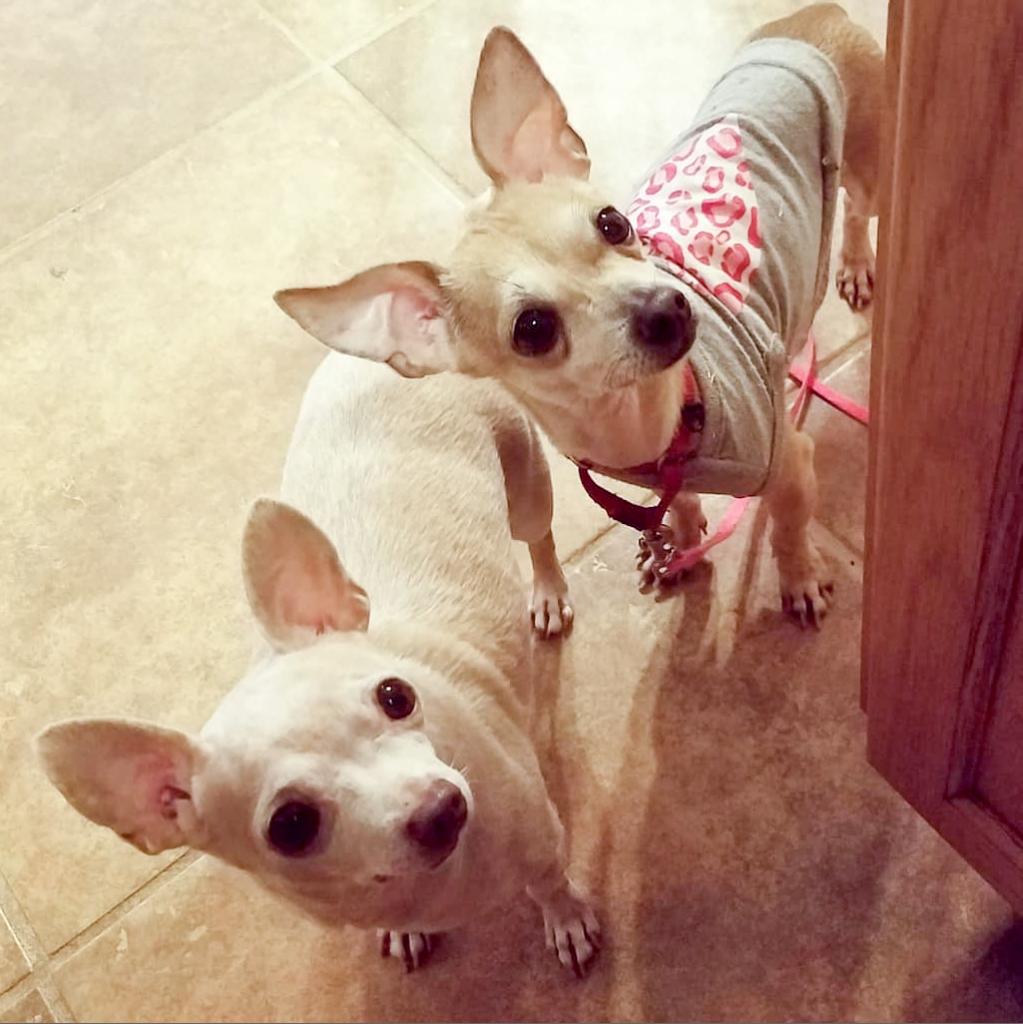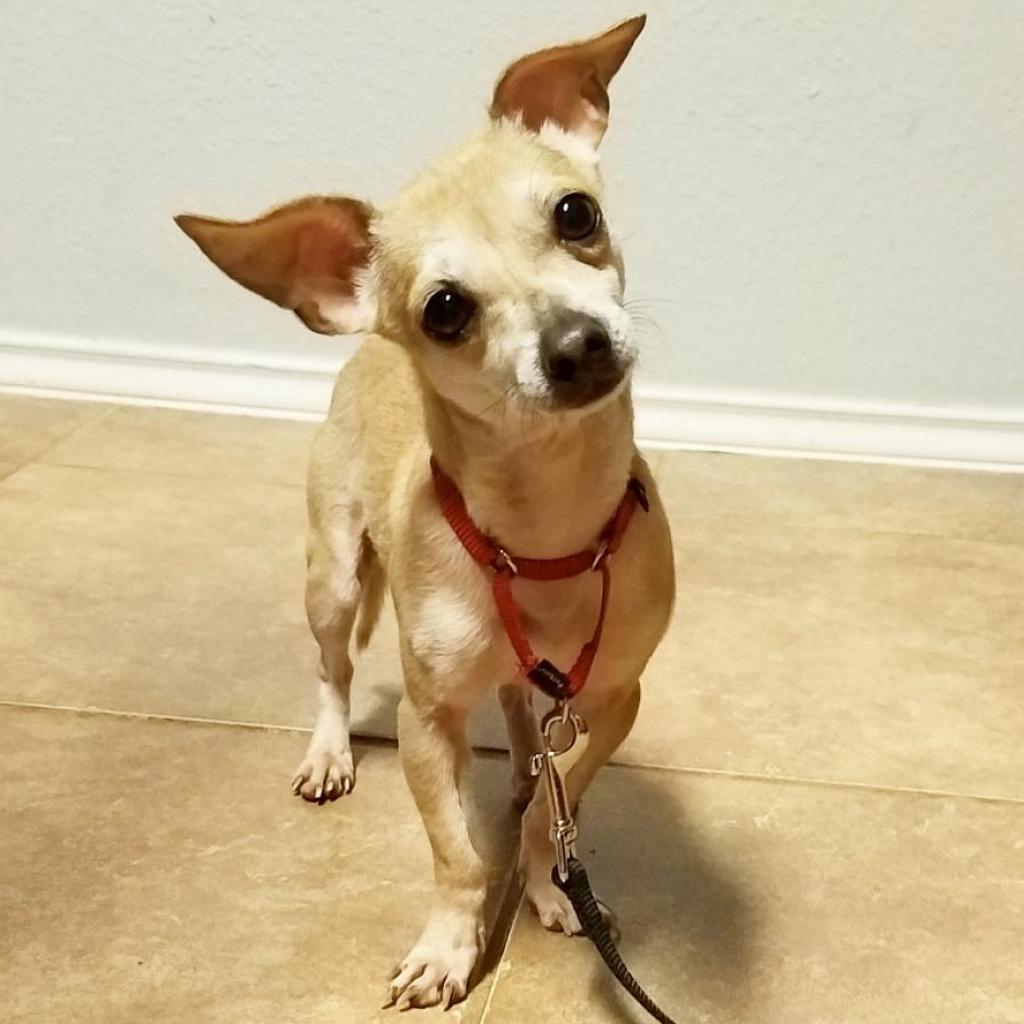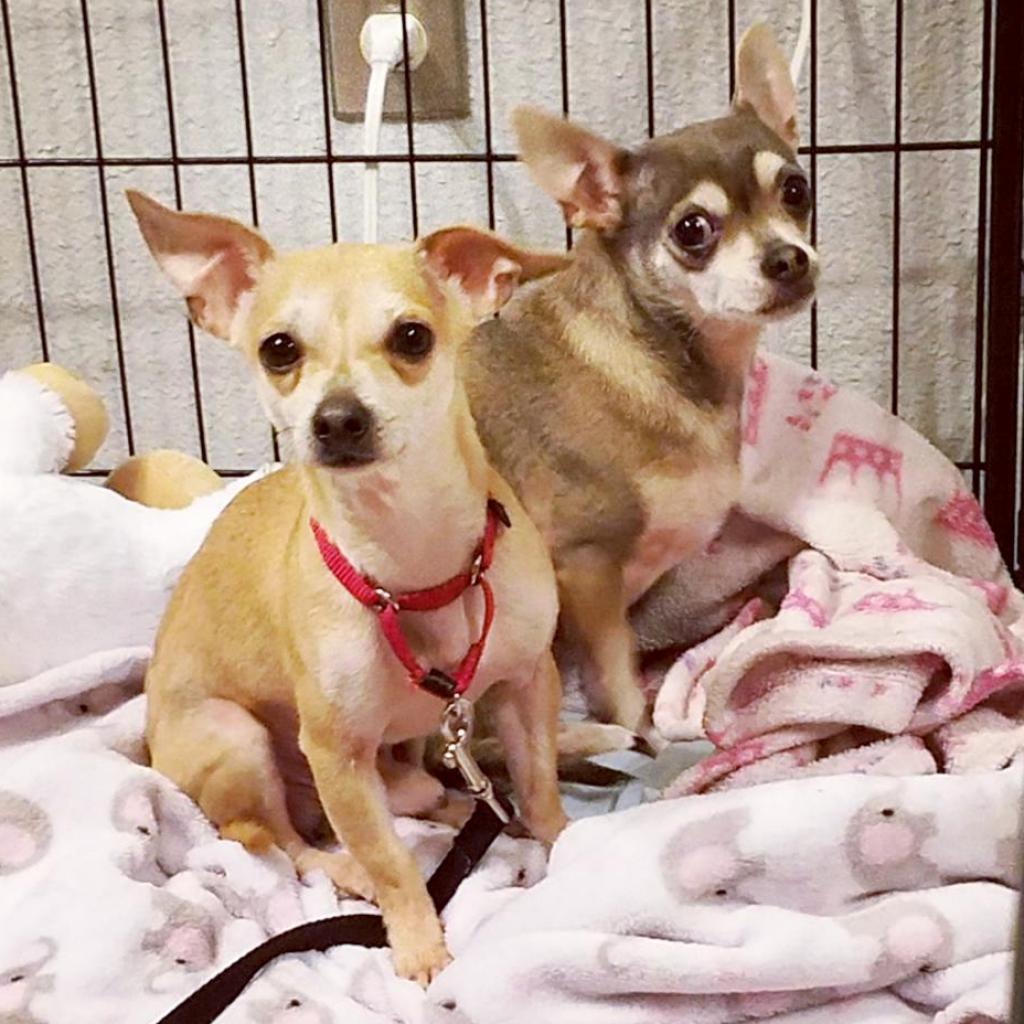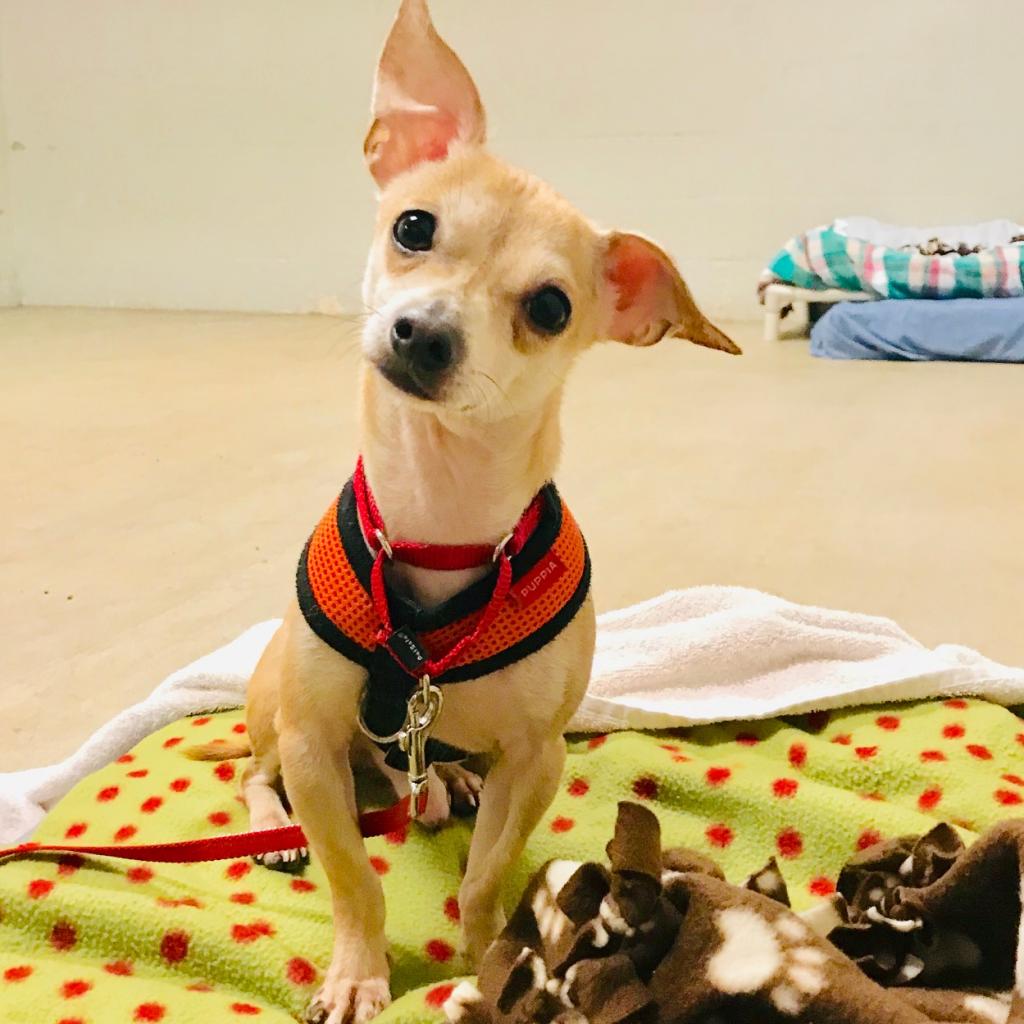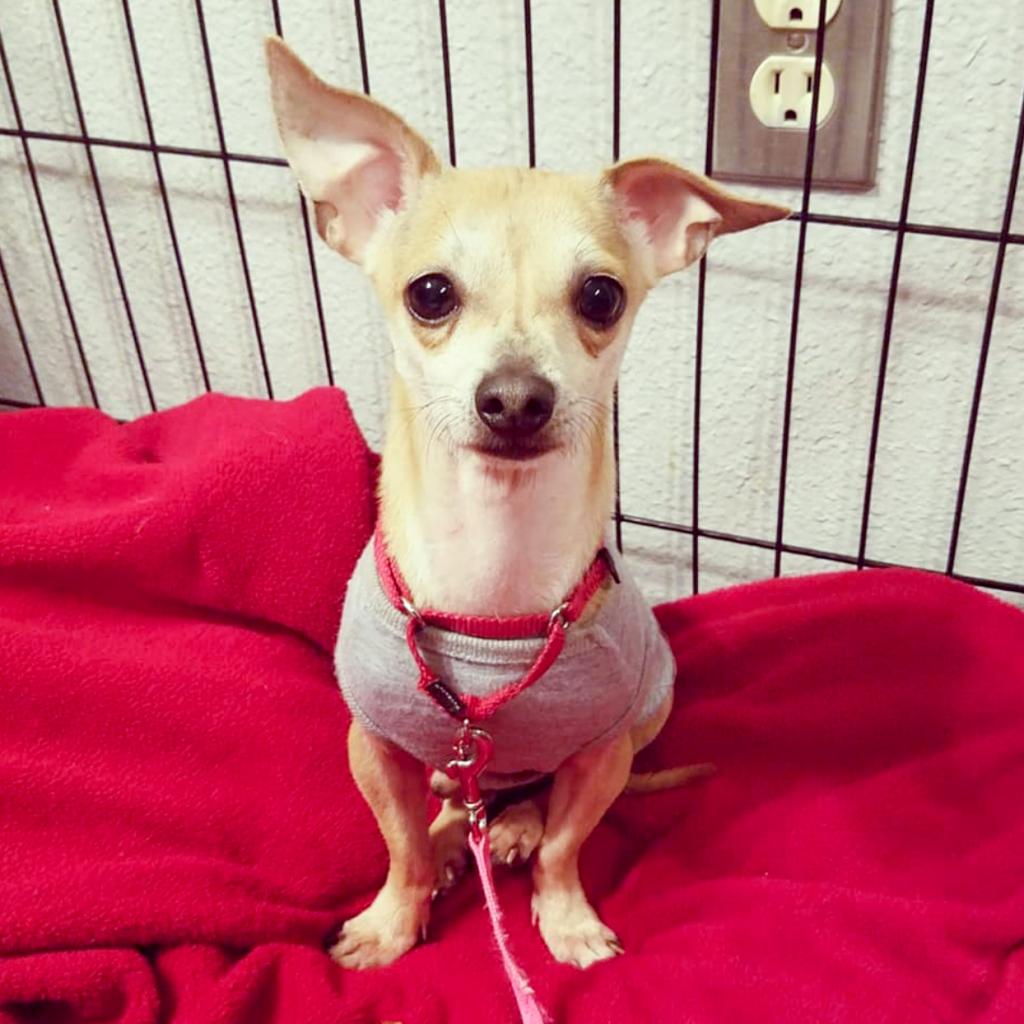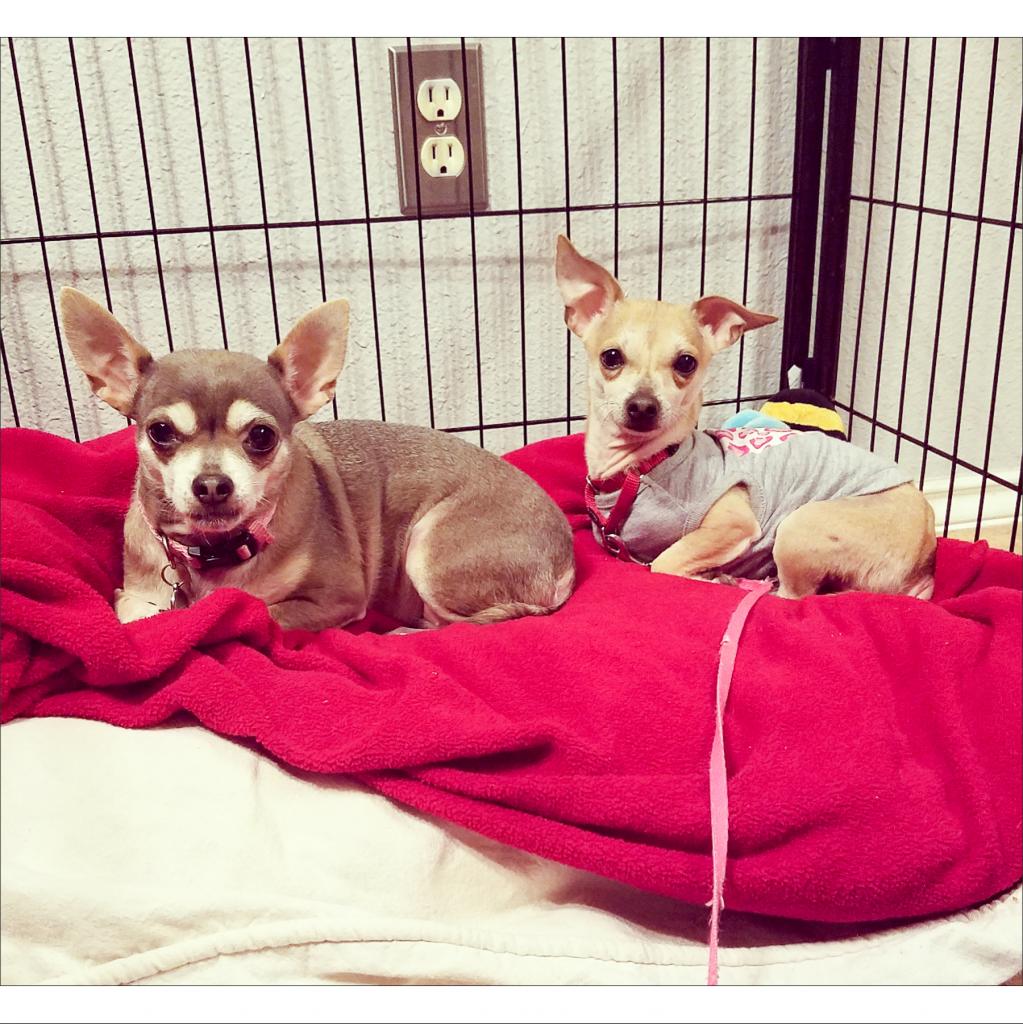 ---
---
This little cutie with a winning head tilt was captured along with three other dogs found running in a park. While Tortellini doesn't have much experience with humans, he does wonderfully with other dogs and currently lives with three Chihuhuas and a lab mix in his foster home. He's great at following their lead, LOVES cuddling with them and is much more confident about approaching people when the other dogs are there to show him they're okay. Tortellini is curious about the world around him and want to trust people, but he just needs some time to get there.

While he's figuring out this whole family dog thing, Tortellini's quickly picking up the household routines - he's already crate-trained, is making good progress on his house-training, responds well to corrections and follows the other dogs when it's time to go out for a potty break. And he always knows when it's time to eat! It's his favorite thing, and he likes to take his meals next to the resident dogs. Most of the time Tortellini's pretty chill, but he gets silly spells and will roll on his back and wiggle around in the grass. He enjoys romping in the yard with his doggie pals and just recently discovered that he loves toys and is great at keeping himself entertained with them.

Other than the adorable way he chases his tail when he's happy, Tortellini's curiosity might be his most endearing quality, as he always has to see what what his foster mom is up to. He follows her around the house, is always ready for a snack or treat and will stand on his hind legs to ask for them!

Tortellini would do best in a home with a yard and a canine sibling (or more!) to show him the ropes as they seem to really help build his confidence. His yearning to trust is very apparent, and he's eager to show his forever family what a great companion he'll be! Come meet him!