Candy Corn
Animal ID:
APA-A-65590
Adoption Fee:
$250.00
Sex:
M
Looks Like:
Terrier, Pit Bull
Current Weight:
20 pounds
Date of Birth:
2018-08-30
Age:
5 months
Location:
In Foster
email


[email protected]


to inquire
Dog Score:
4 - A good candidate to live with other dogs.
Cat Score:
4 - A good candidate to live with cats.
Child Score:
4 - Has had positive interactions with children.
Home Alone Score:
3 - Has mixed notes about being left home alone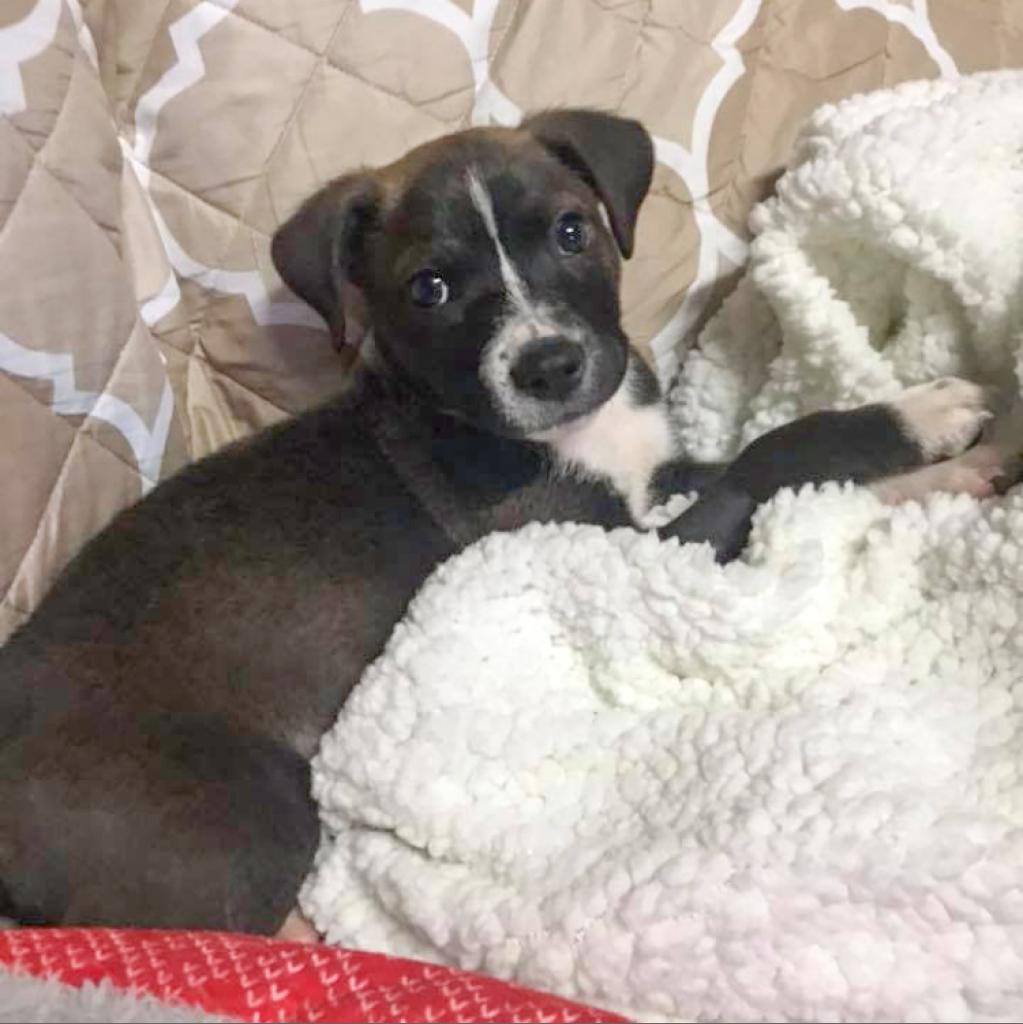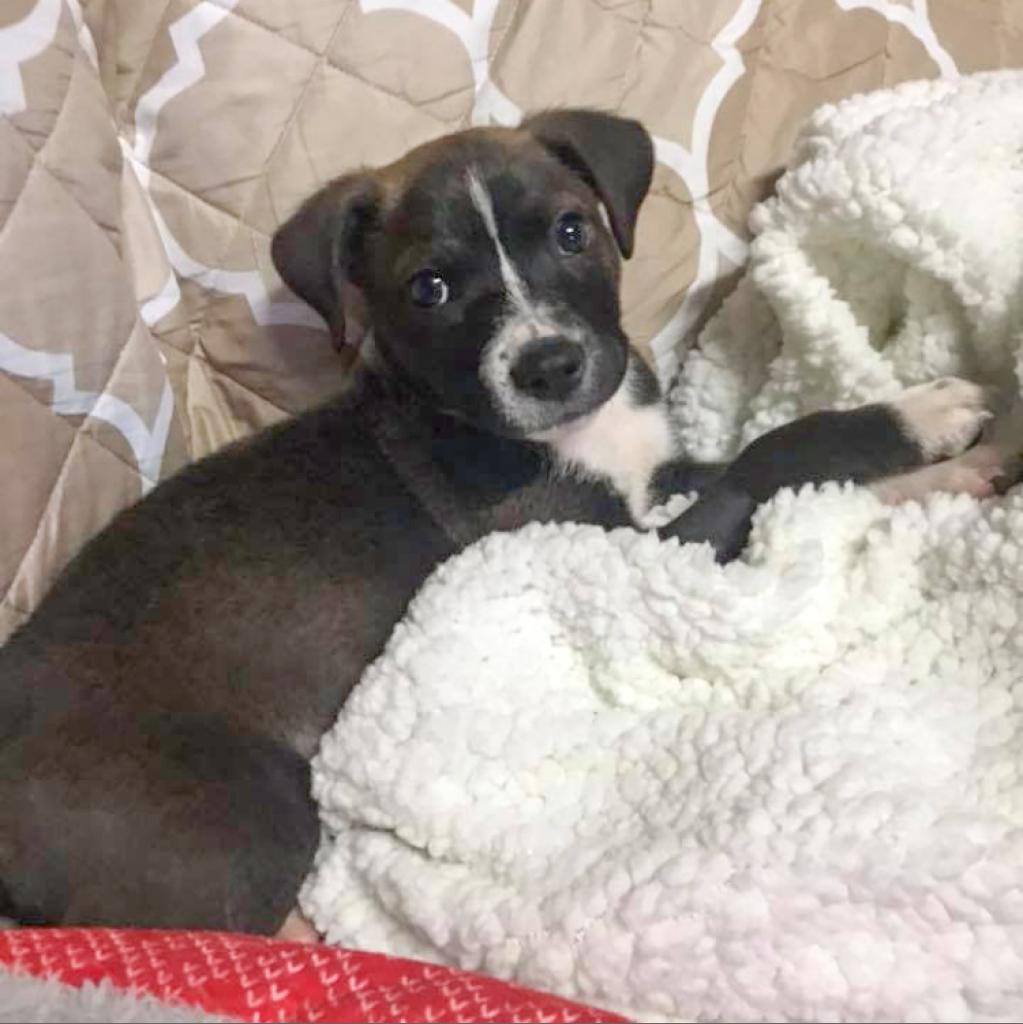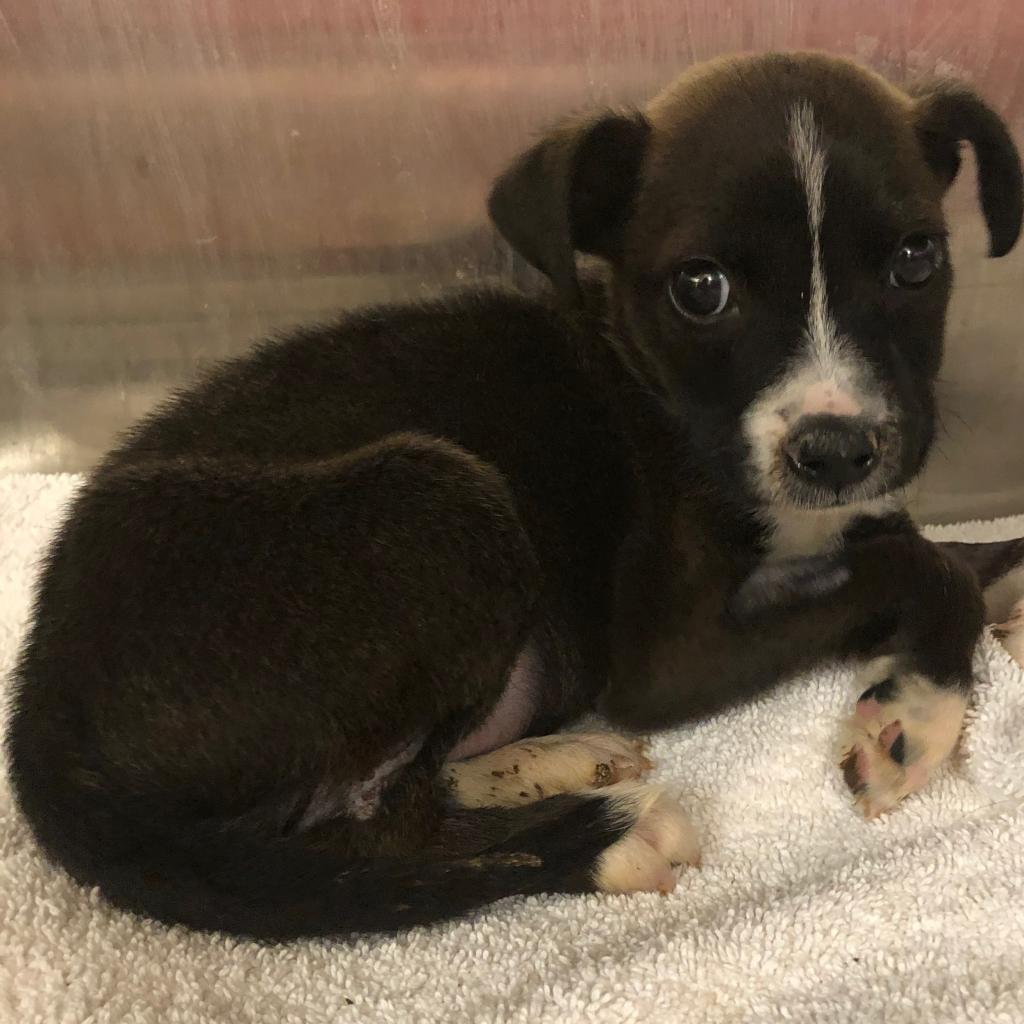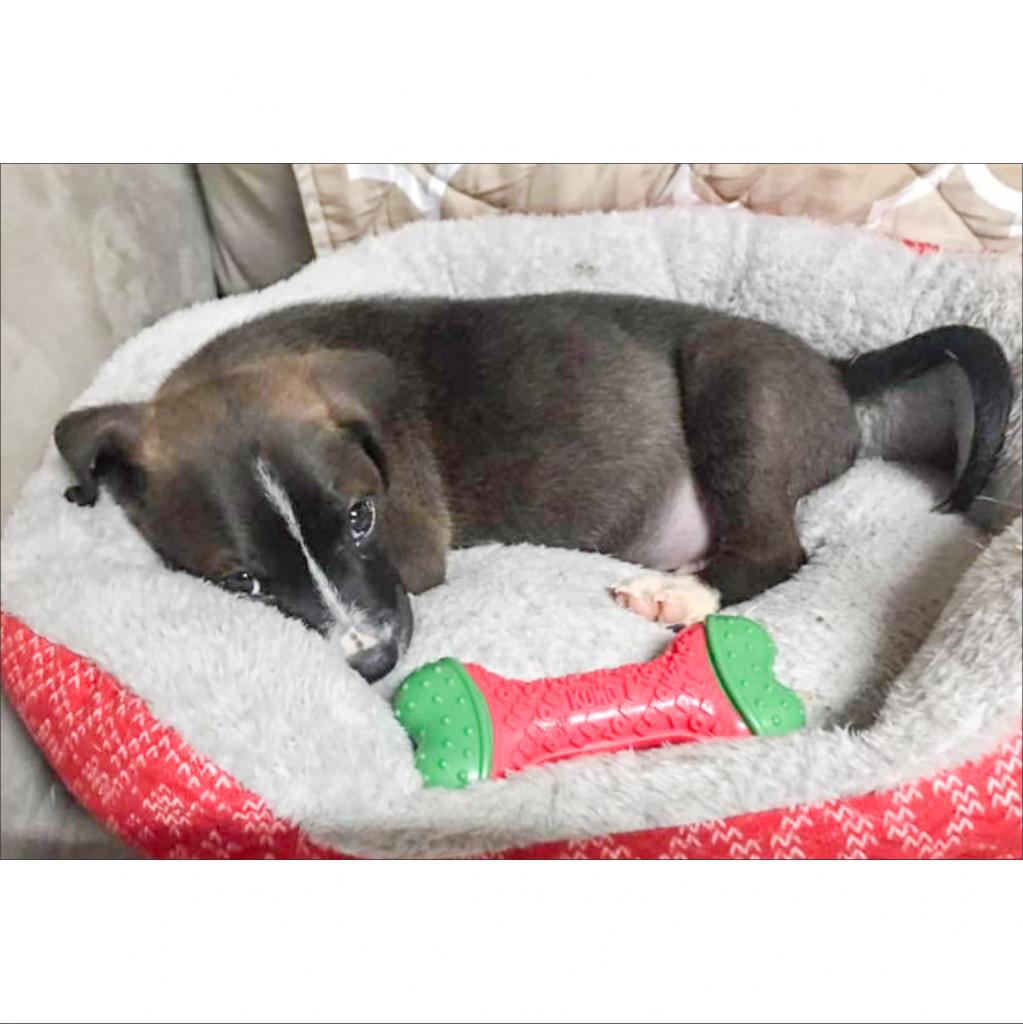 ---
---
Candy Corn is an adorable puppy who loves to be held and cuddled. He's a bit shy at first when meeting new people, but warms up quickly and then becomes very playful. He's very good with kids and lives with a couple dogs in his foster home and gets along great with everyone.

Candy Corn is doing well with his crate and leash training and already knows "sit" and "shake". He follows his foster mom around the house like an adorable little shadow and loves being petted. When you hold him or if he's sitting with you he will lean in to you and "grab" your hand with his paw.

Candy Corn likes playing tug-o-war with humans and other dogs and does a lot of running around the yard. He has an adorable bounce and hop when he runs or gets super excited. He's a big fan of anything that squeaks or rolls, and he loves his chew toys.

Candy Corn would make a wonderful addition to any number of loving homes. One with a yard and some dogs or kids to play with would be nice too. Come meet this perfect puppy!


---
PUPPIES AND OTHER HIGHLY-ADOPTABLE DOGS DISCLAIMER: Puppies and other highly-adoptable dogs (small dogs or desirable-breed dogs) at APA! are very high in demand and usually have several interested adopters. Inquiring about a dog, meeting a dog, and even applying for a dog does not guarantee that you will be able to adopt the dog. Only one household will be able to adopt each dog, which means all other interested households will inevitably and unfortunately be disappointed. Please consider this in your search and set your expectations accordingly. Please also consider that adult dogs do not typically have competing adopters, and they need furever homes, too! Additionally, APA! does not allow the adoption of dogs who are related (e.g., littermates or mom and pup) to the same household for behavioral reasons.