Yorkie Porkie
Animal ID:
APA-A-65996
Adoption Fee:
$25.00
Sex:
F
Looks Like:
Terrier, Yorkshire, Yorkie
Current Weight:
9 pounds
Date of Birth:
2010-11-12
Age:
8 years, 1 month
Location:
In Foster
email


[email protected]


to inquire
Dog Score:
4 - A good candidate to live with other dogs.
Cat Score:
U - No Information Yet
Child Score:
4 - Has had positive interactions with children.
Home Alone Score:
4 - Has been left home alone somewhat successfully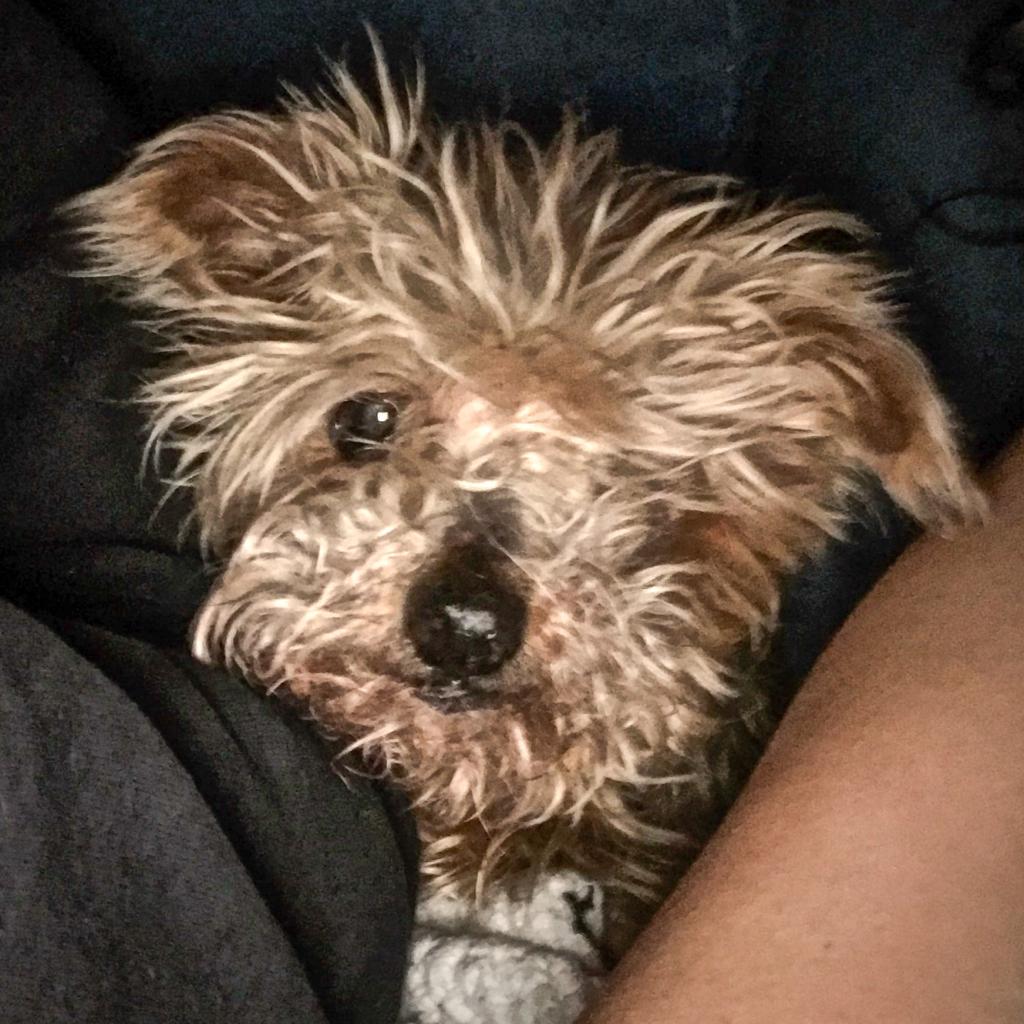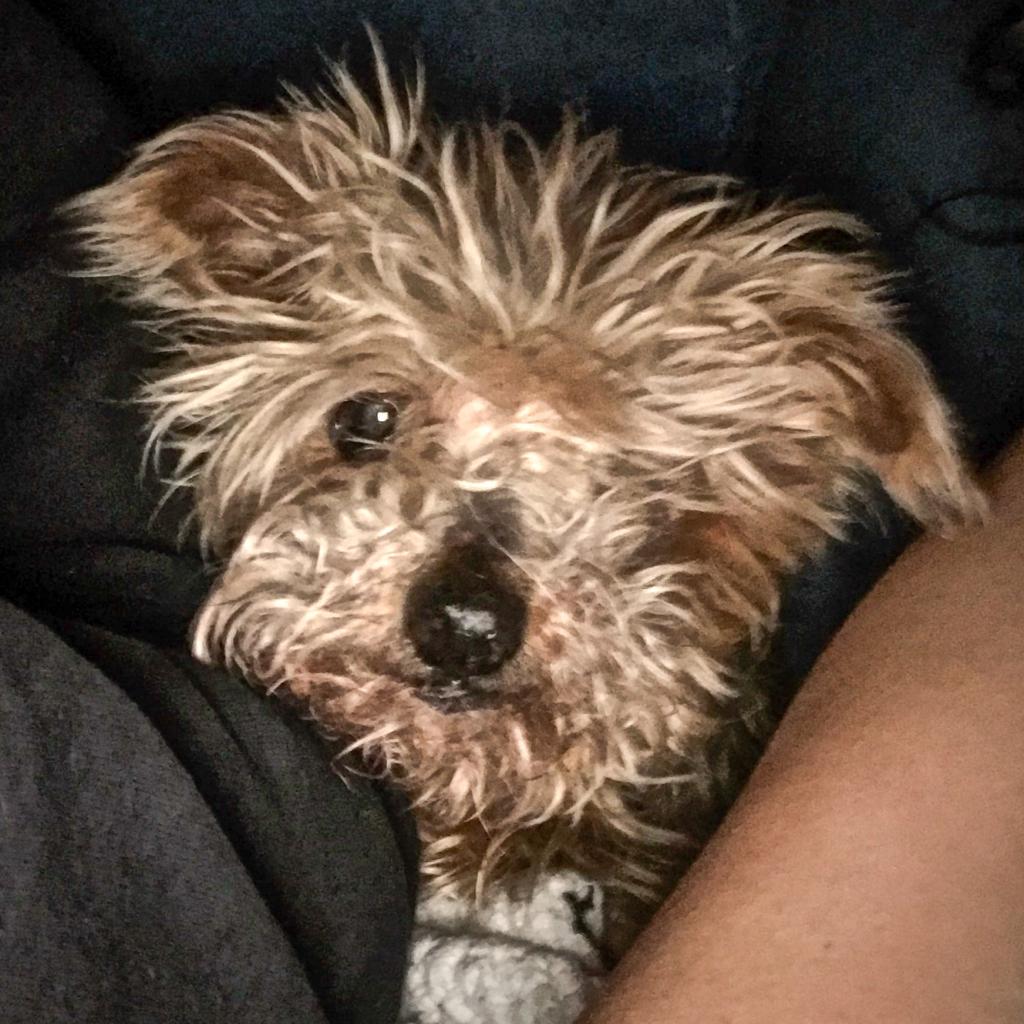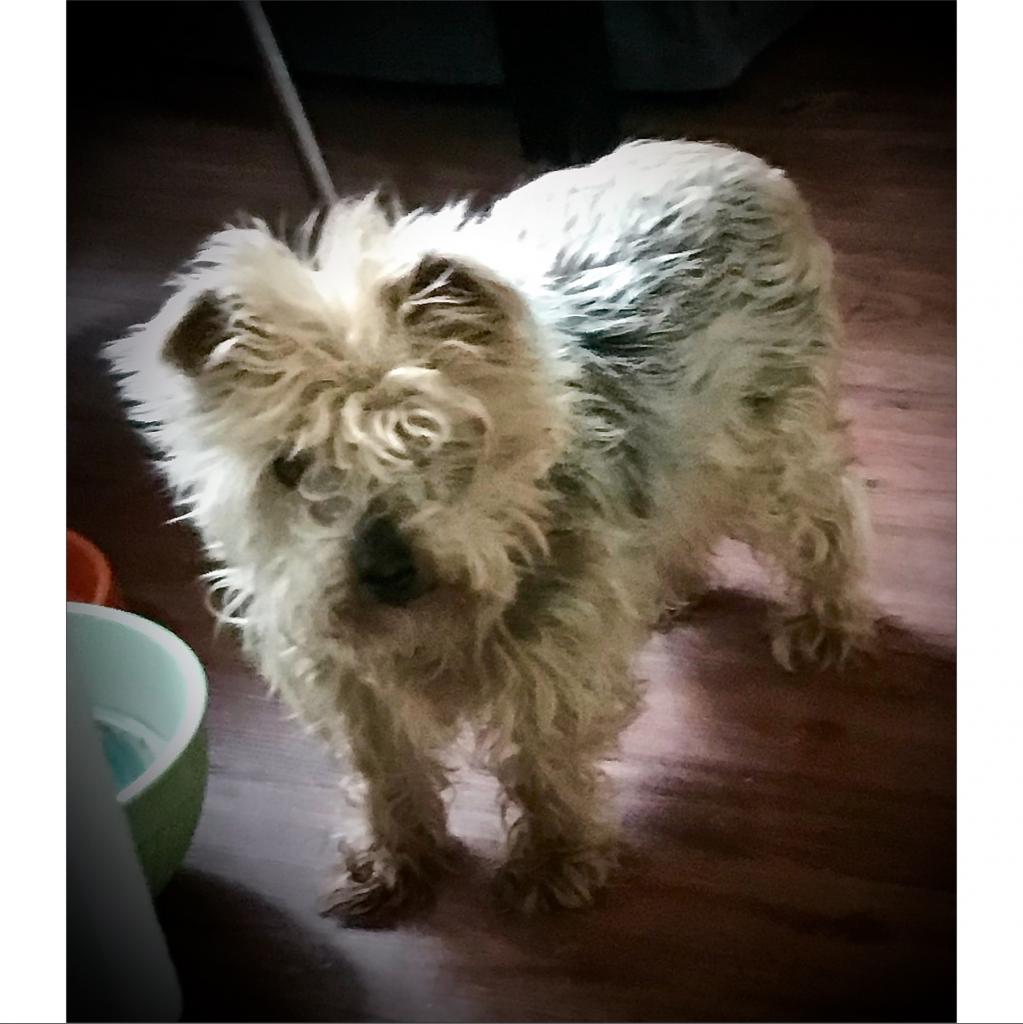 ---
---
Yorkie Porkie is the perfect lap/companion dog - she's happy and content to chill on her own, but she also very much enjoys being loved on. She's crate-trained, does great left home alone, and we think she'd be a good fit for just about any living situation and schedule.

Yorkie came to APA in pretty bad shape, but they got her all fixed her up - her friends in the clinic removed some matted hair, a few loose teeth and a pesky eye that was giving her trouble. She's healing up really well in her foster home, and although she's down an eye and doesn't hear so great, it doesn't seem to faze her. While she appreciates a slower pace and prefers to lounge and nap, she's also a curious pup and gets a little spring in her step when she goes outside.

Yorkie definitely has a little adventurer in her and loves exploring the house and yard, but her favorite thing is being loved on and snuggling on your lap. And treats! Yorkie loves loves loves treats. She's also a big fan of dog beds and blankies and stuffed animals to cuddle with.

Yorkie has lived or spent with eight other dogs of all sizes and ages and has gotten along fine with everybody. She doesn't engage with them a whole lot but is happy to just hang out and be part of the pack. She's also met three children, ages 7-13, who were very respectful of her, and she did very well with them. With her gentle and easy-going demeanor, she'd also likely do well with cats.

Calm, quiet, low-maintenance and so very cuddly, Yorkie Porkie would make a wonderful addition to any number of loving homes. Come meet this sweet girl!