Natalie
Animal ID:
APA-A-66178
Adoption Fee:
$250.00
Sex:
F
Looks Like:
Terrier, American Pit Bull
Mix
Current Weight:
Date of Birth:
2018-03-21
Age:
10 months
Location:
In Foster
email


[email protected]


to inquire
Dog Score:
3 - Has had mixed notes about interacting with dogs in the shelter or at home. A candidate to live with other dogs.
Cat Score:
U - No Information Yet
Child Score:
U - No Information Yet
Home Alone Score:
U - No Information Yet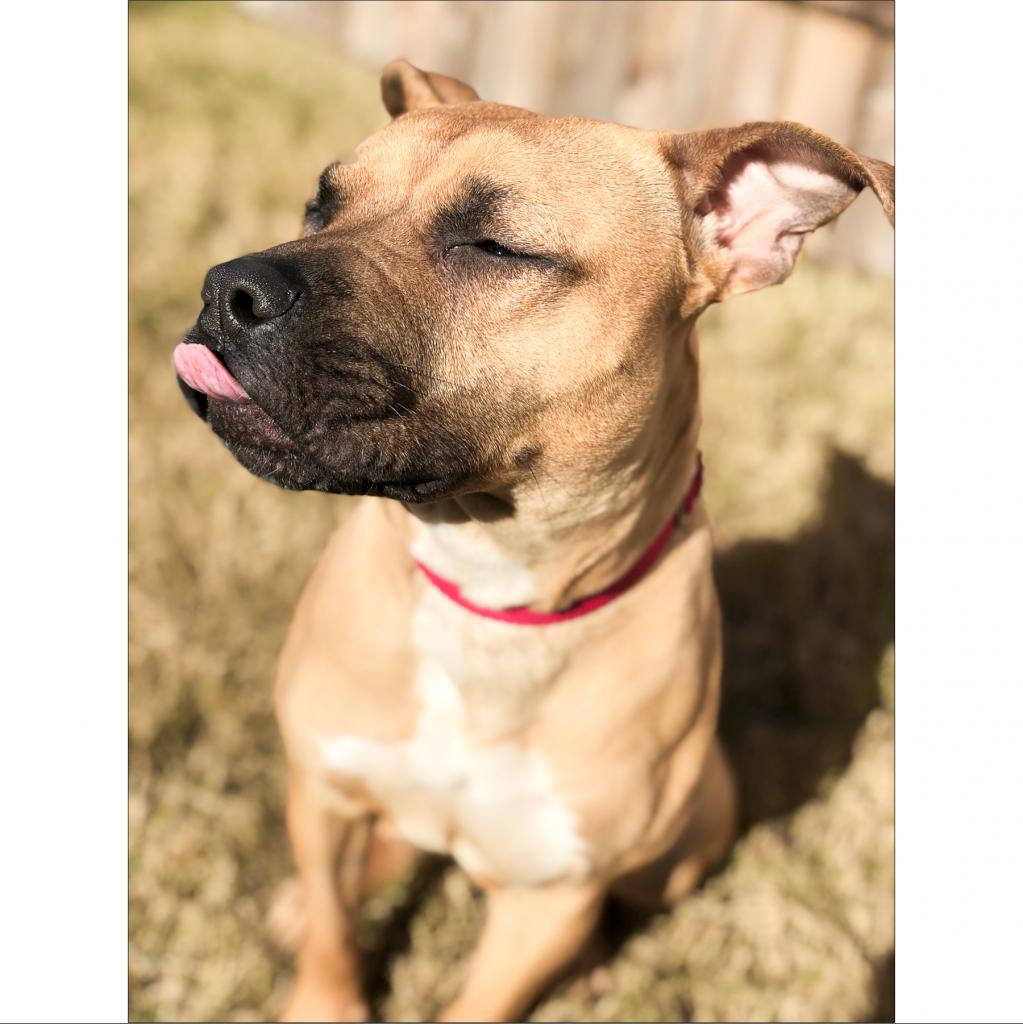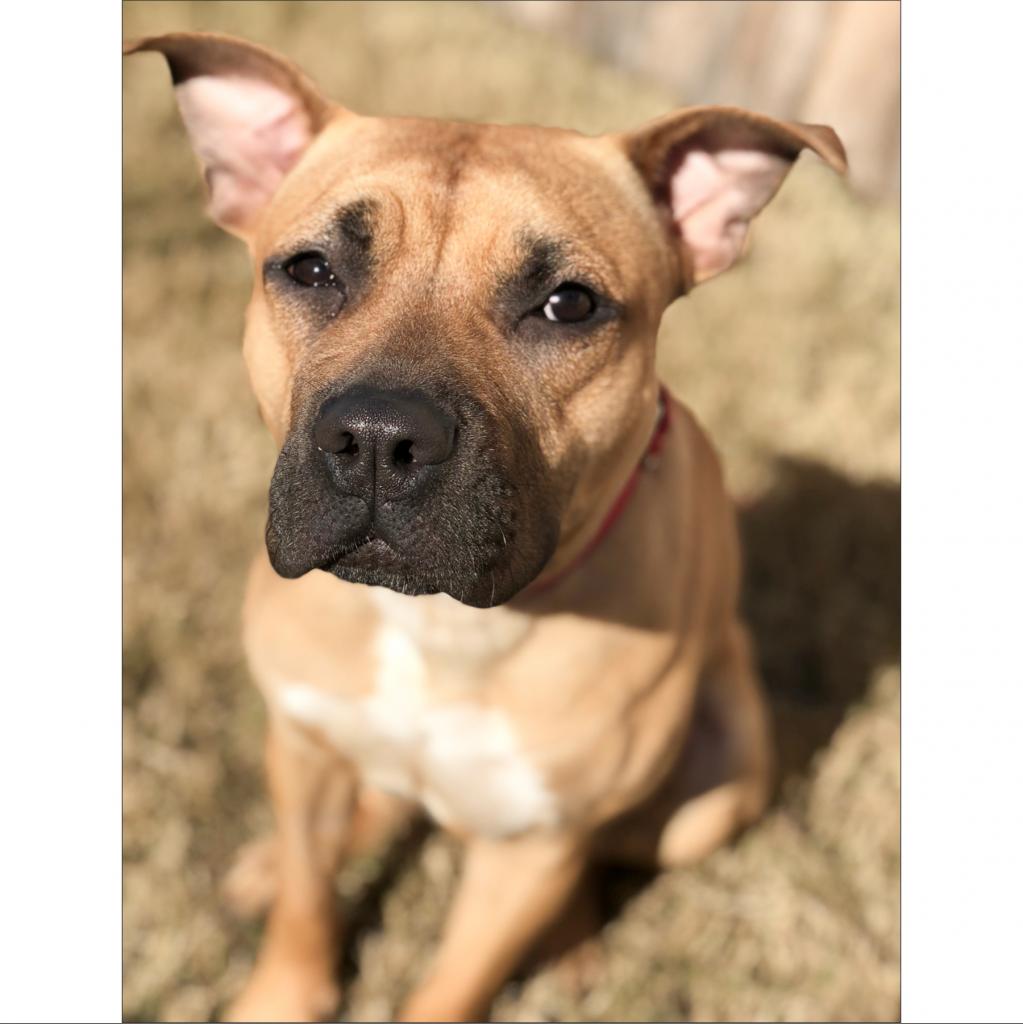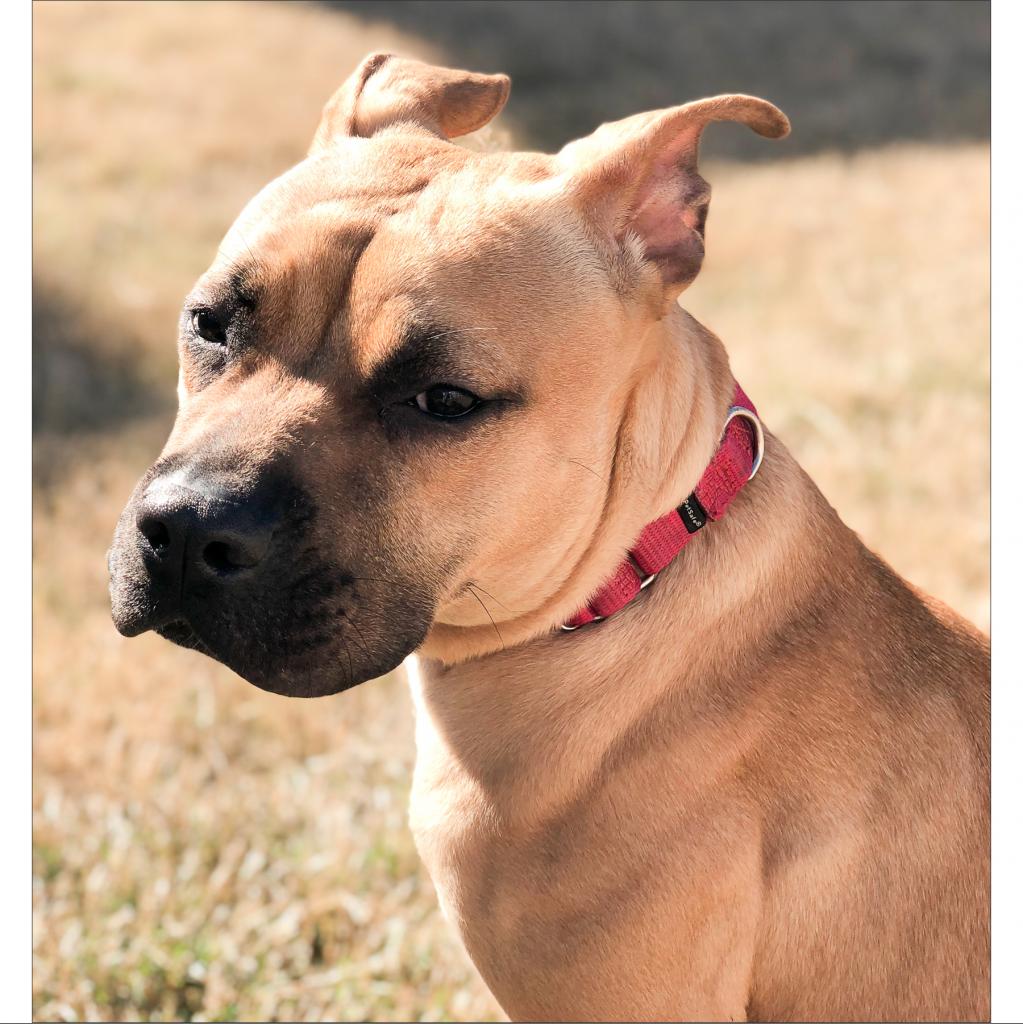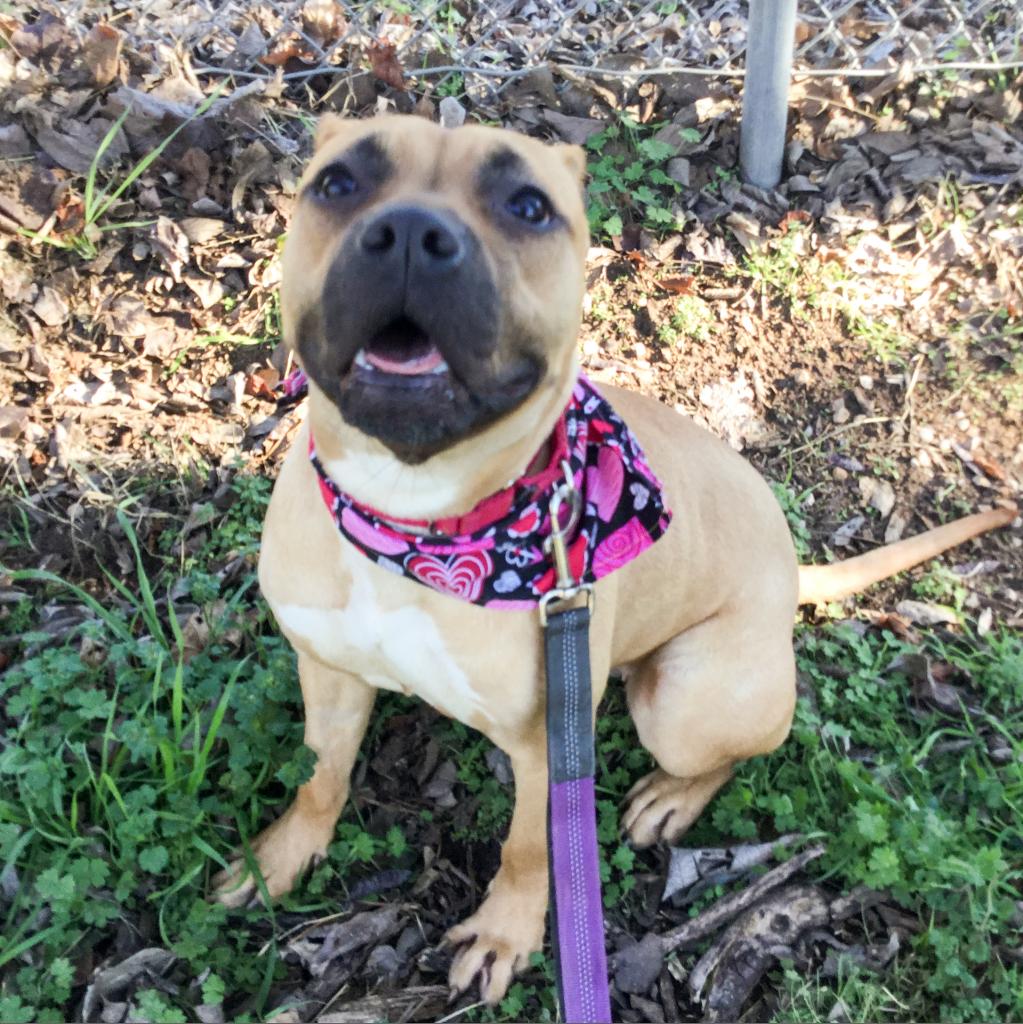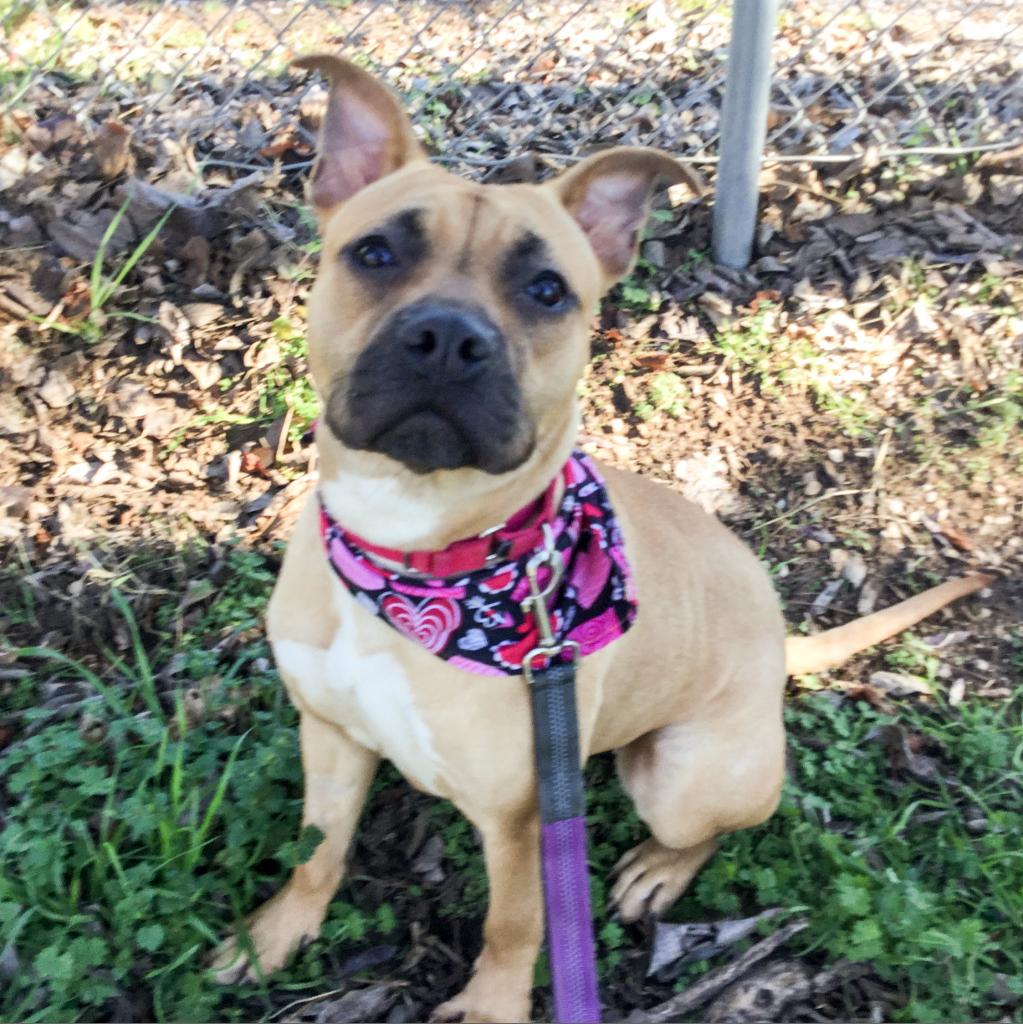 ---
---
In a word, Natalie is irresistible, and this social butterfly captures hearts wherever she goes. On the busy trail, she smiles at everyone who passes her by - dogs, humans, babies in strollers - people stop in their tracks just to regale her with compliments. Spunky and affectionate, Natalie is a little wiggle worm who just wants to be loved, cuddling and kissing just about everyone she meets.

On top of being a total sweetheart, Natalie LOVES playing with other dogs. Whether at playgroup at the shelter or in her foster home with the resident pups, Natalie has a blast mixing it up with all her doggie pals. It's very possible that Natalie was a professional wrestler in a previous life as she adores rough-housing, jumping off the couch and doing all kinds of flips and acrobatics while she's playing. There's never a dull moment when Natalie's around!

As much as she enjoys her doggie friends, Natalie bonds very close with her people and will stay by your side like an adorable little shadow - even if you walk away while she's eating, she'll leave her food to follow you. If you work from home, Natalie can't wait to be your full-time co-worker, but she'd also do well in a home with other dogs to keep her company when her people aren't around.

Truly the best of both worlds, Natalie the perfect dog for someone who enjoys going adventuring but is also up for lots of kisses and cuddles. If you're looking for a fun and friendly companion for you and your pups, Natalie's your girl!


---
PUPPIES AND OTHER HIGHLY-ADOPTABLE DOGS DISCLAIMER: Puppies and other highly-adoptable dogs (small dogs or desirable-breed dogs) at APA! are very high in demand and usually have several interested adopters. Inquiring about a dog, meeting a dog, and even applying for a dog does not guarantee that you will be able to adopt the dog. Only one household will be able to adopt each dog, which means all other interested households will inevitably and unfortunately be disappointed. Please consider this in your search and set your expectations accordingly. Please also consider that adult dogs do not typically have competing adopters, and they need furever homes, too! Additionally, APA! does not allow the adoption of dogs who are related (e.g., littermates or mom and pup) to the same household for behavioral reasons.