Adi
Animal ID:
APA-A-66249
Adoption Fee:
$160.00
Sex:
F
Looks Like:
Terrier, Pit Bull
Mix
Current Weight:
46.4 pounds
Date of Birth:
2013-11-18
Age:
5 years, 2 months
Location:
In Foster
email


[email protected]


to inquire
Dog Score:
3 - Has had mixed notes about interacting with dogs in the shelter or at home. A candidate to live with other dogs.
Cat Score:
U - No Information Yet
Child Score:
4 - Has had positive interactions with children.
Home Alone Score:
5 - Has been left home alone successfully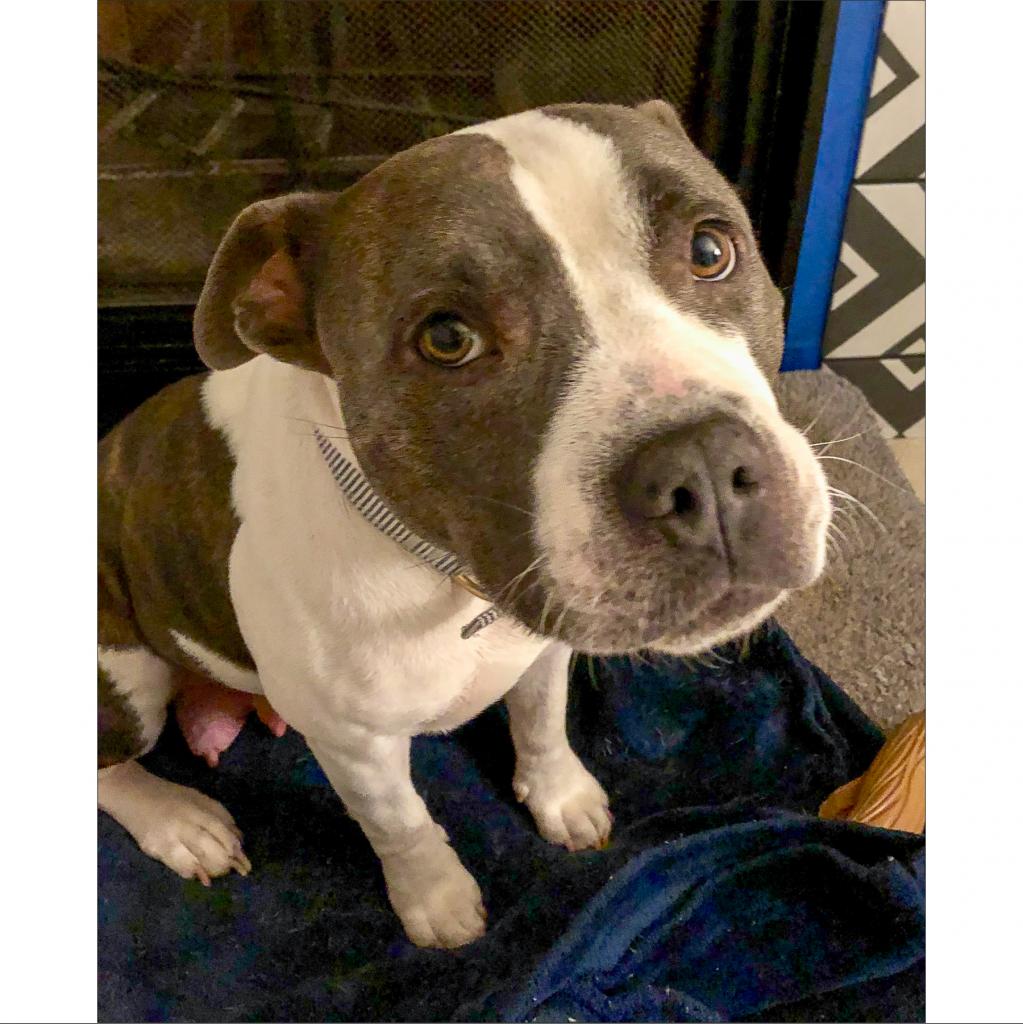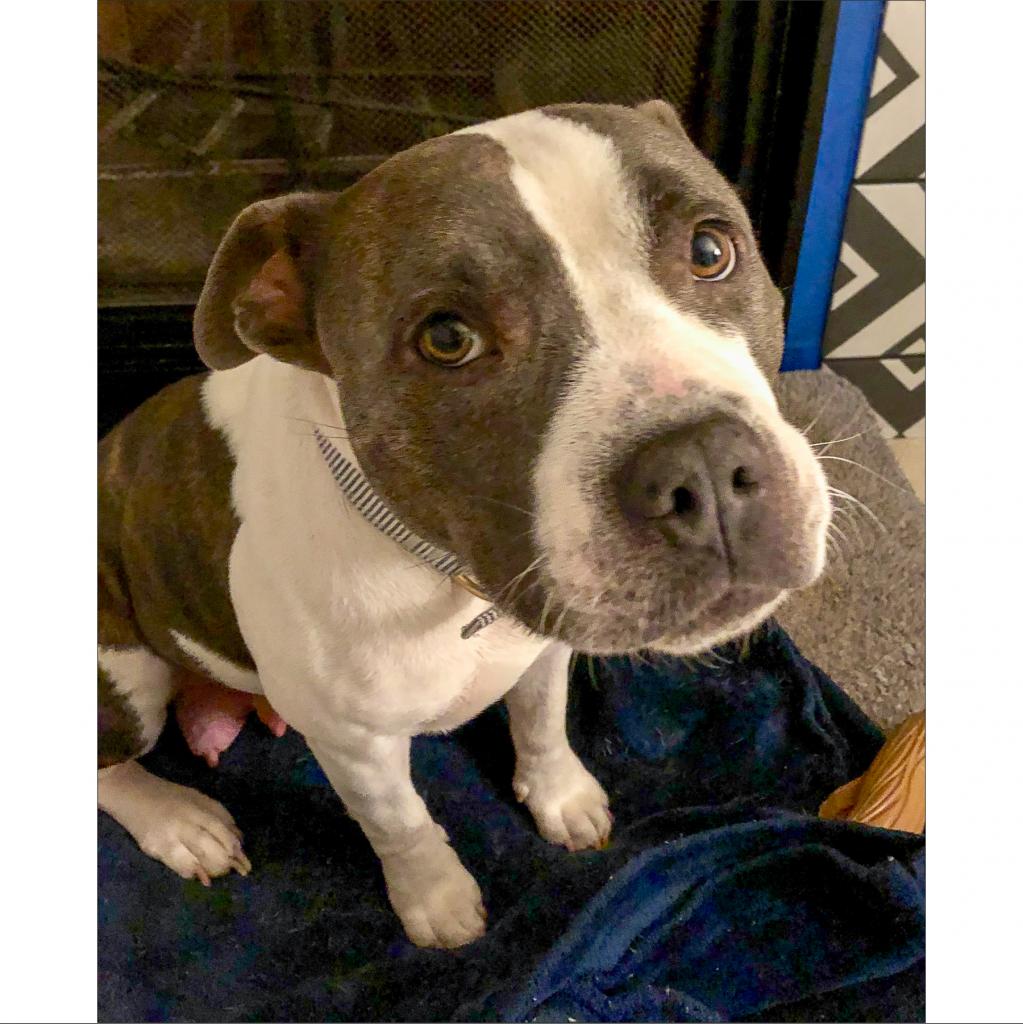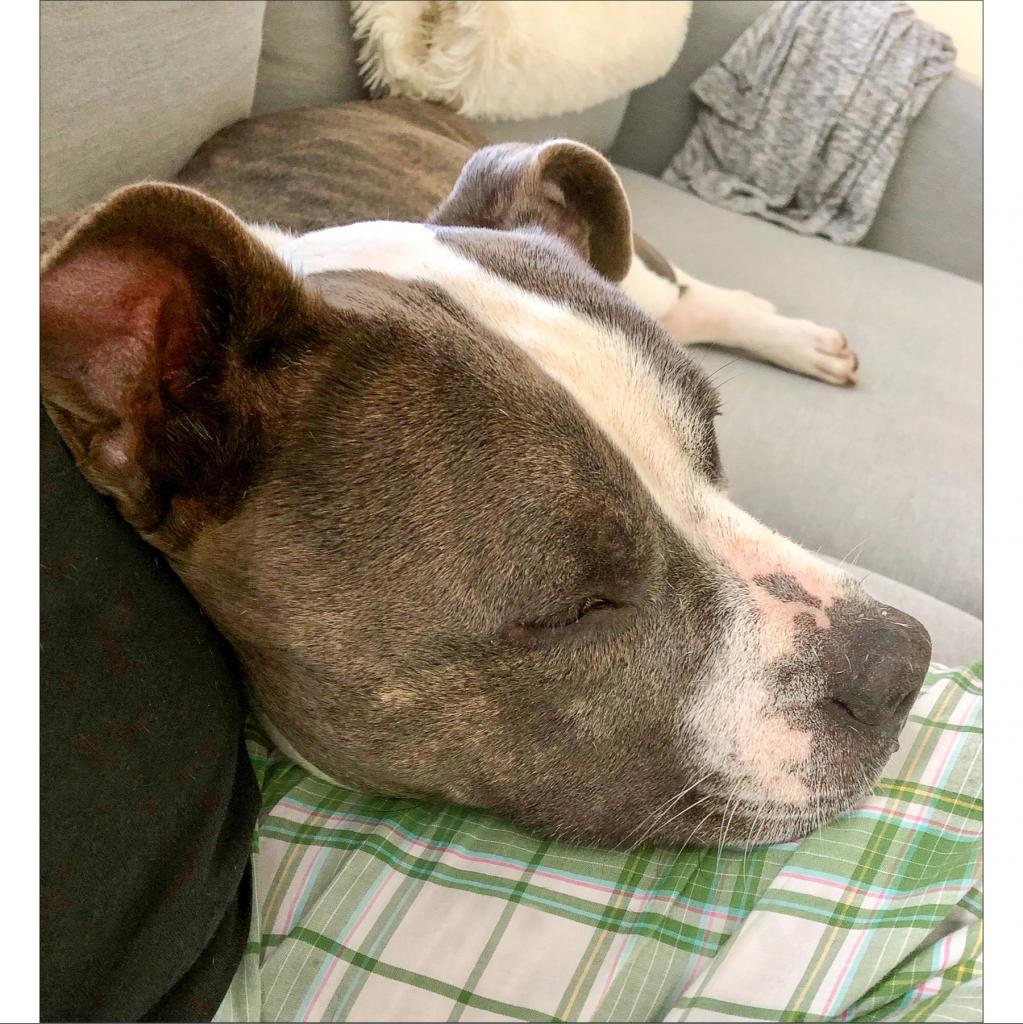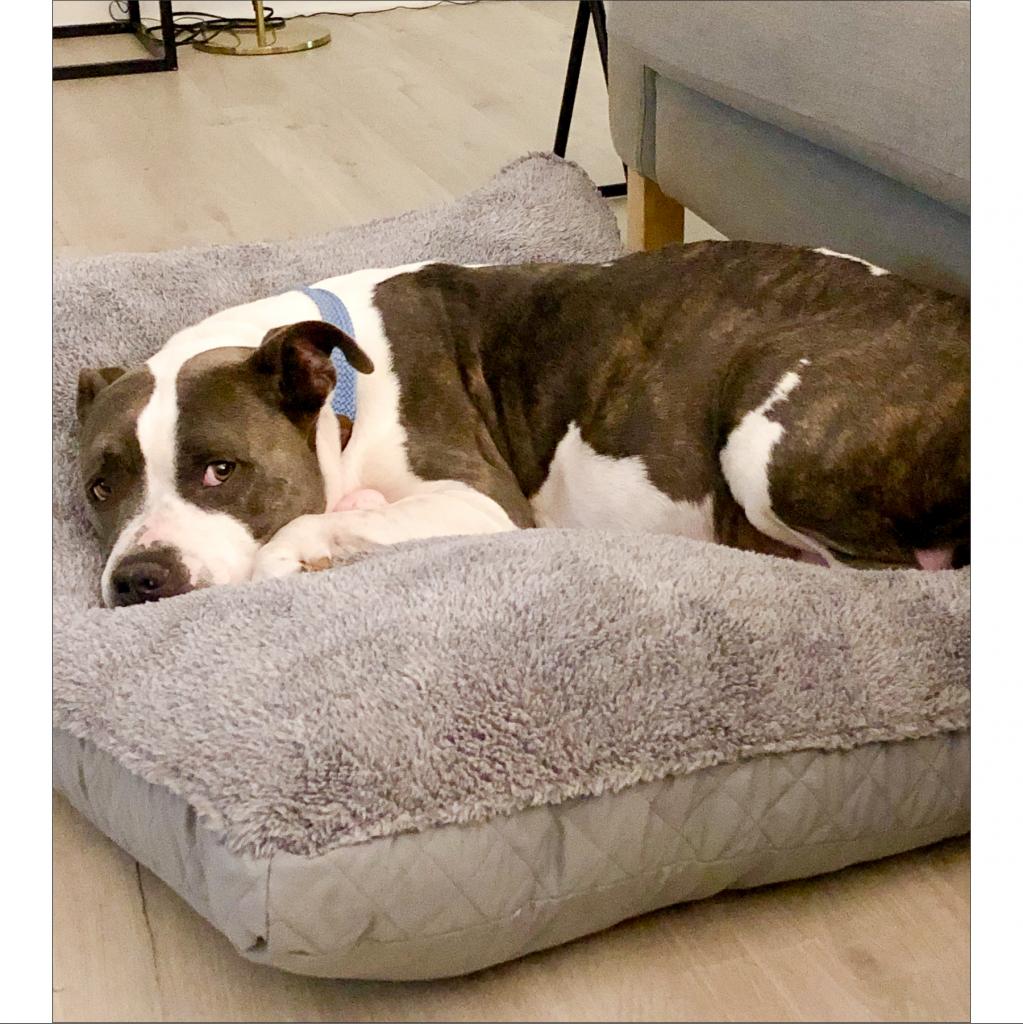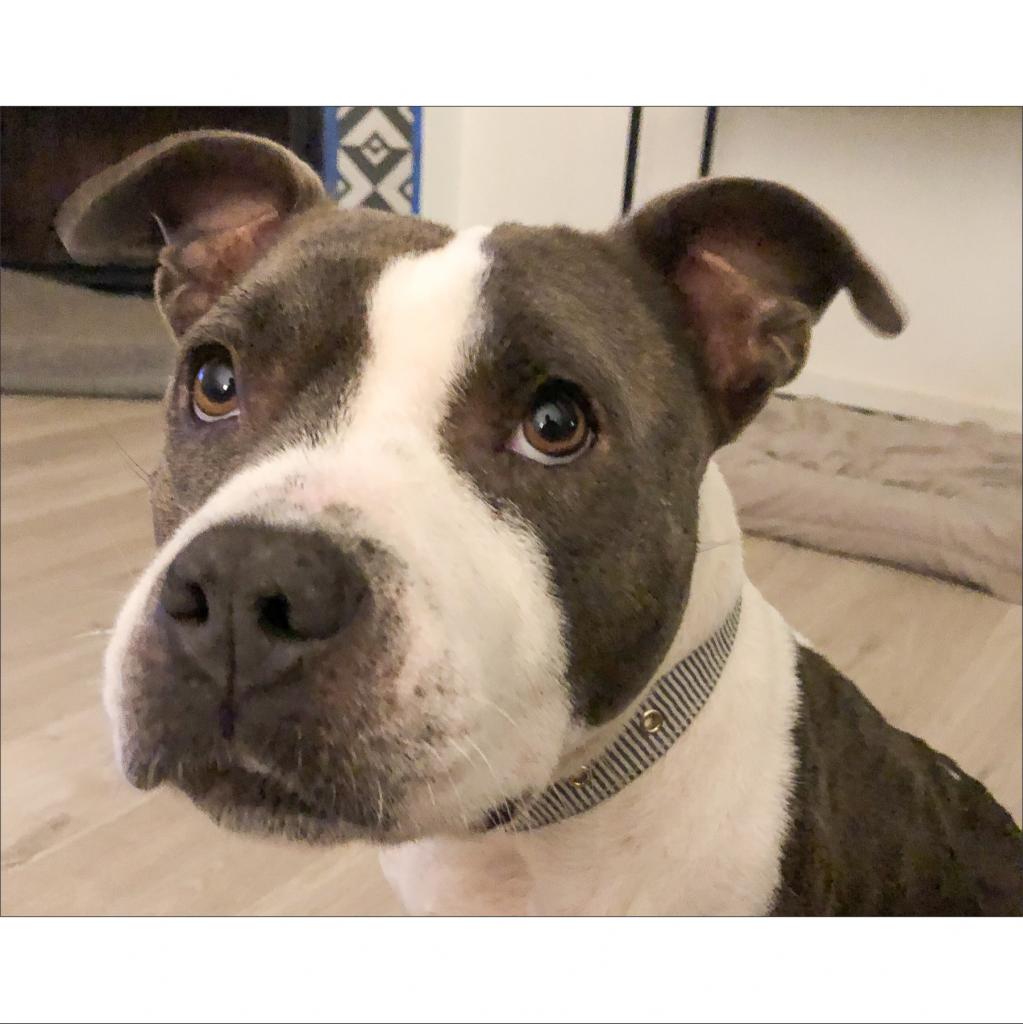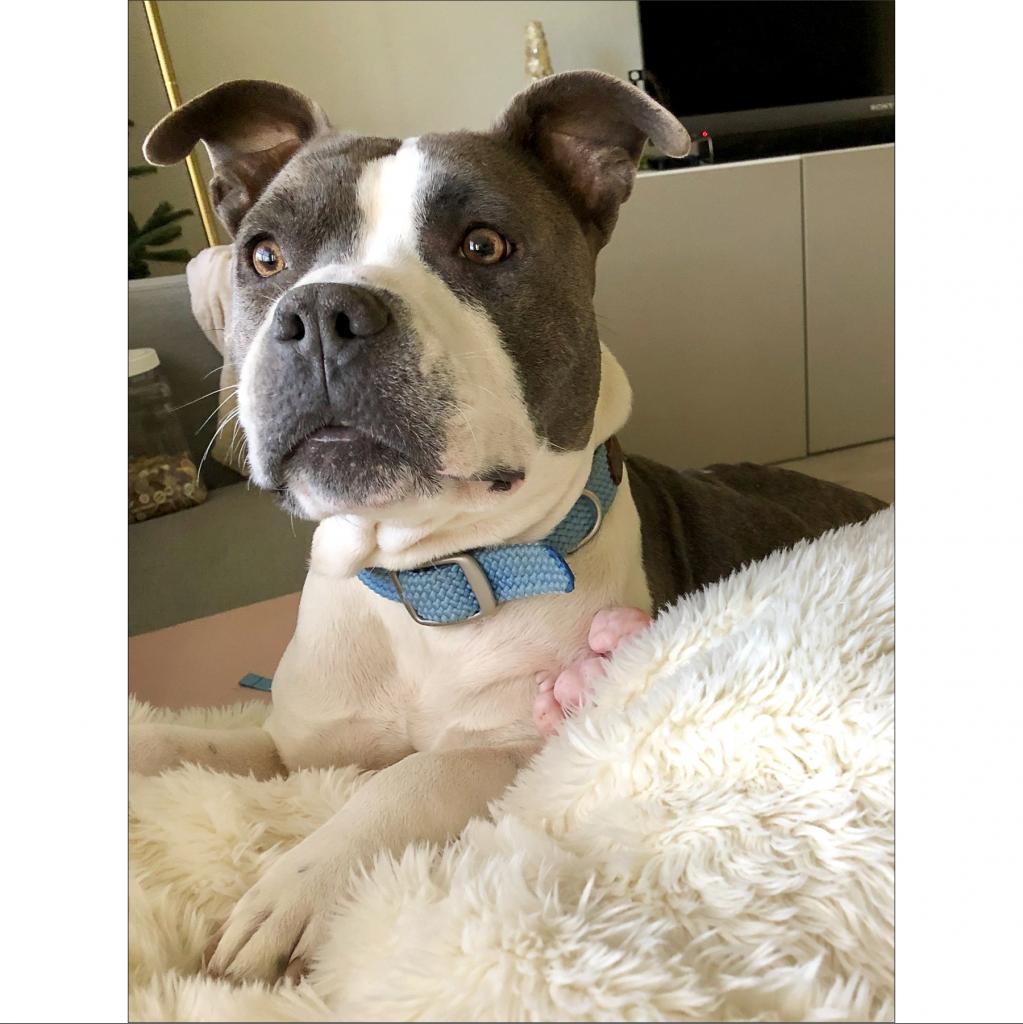 ---
---
Adi loves people and has a quiet demeanor when meeting strangers, beckoning them to her with those sweet, soulful eyes. She seems to always be waiting for a cue to come over and get some affection and just can't get enough cuddles, pets and kisses. She's such a good girl and will wait for her cue to come get affection, although it's just about all she seems to think about.

A pretty low energy gal, Adi is a champion napper and prefers to lounge on her bed or beside you, but she also loves a good walk. And her tail never stops wagging. Seriously, even on walks, her tail wags constantly and goes beautifully with that big ol' head and bouncy years.

Adi's foster mom says she's been a super easy dog to have around. She's fully house-trained, literally never barks and is an angel when left alone. She isn't destructive, doesn't cry and can go a long time between potty breaks. She already knows sit and stay and is very treat-motivated, so further training should be a snap. She likes to chew but has never chewed on anything she shouldn't, and while she doesn't play with her stuffed toys, she does like to snuggle with them. She's so polite that when she's ready to come inside from the backyard, she'll quietly sit at the back door and give you the cutest head tilt as if to ask, "may I come in now?

Adi is very excited to meet new dogs and when she does, she's a rough and tumble player and could go home with a well-matched doggie sibling. After reminding her to leave small, grumpy dogs alone, she has also lived in peace with little dogs.

Adi's ideal home would just be full of love! She is the sweetest thing and deserves to be doted on. As long as she gets a walk in every day and is allowed to cuddle to her heart's desire, Adi will be one very happy camper. Come meet this great pup!