Linguini
Animal ID:
APA-A-69477
Adoption Fee:
$160.00
Sex:
M
Looks Like:
Terrier, Pit Bull
Hound, Plott
Current Weight:
53 pounds
Date of Birth:
2017-09-13
Age:
1 year, 5 months
Location:
TLAC
Building 3
Kennel 217
Dog Score:
2 - Could potentially live with a well matched dog friend. Come speak with us to find out more!
Cat Score:
U - No Information Yet
Child Score:
U - No Information Yet
Home Alone Score:
3 - Has mixed notes about being left home alone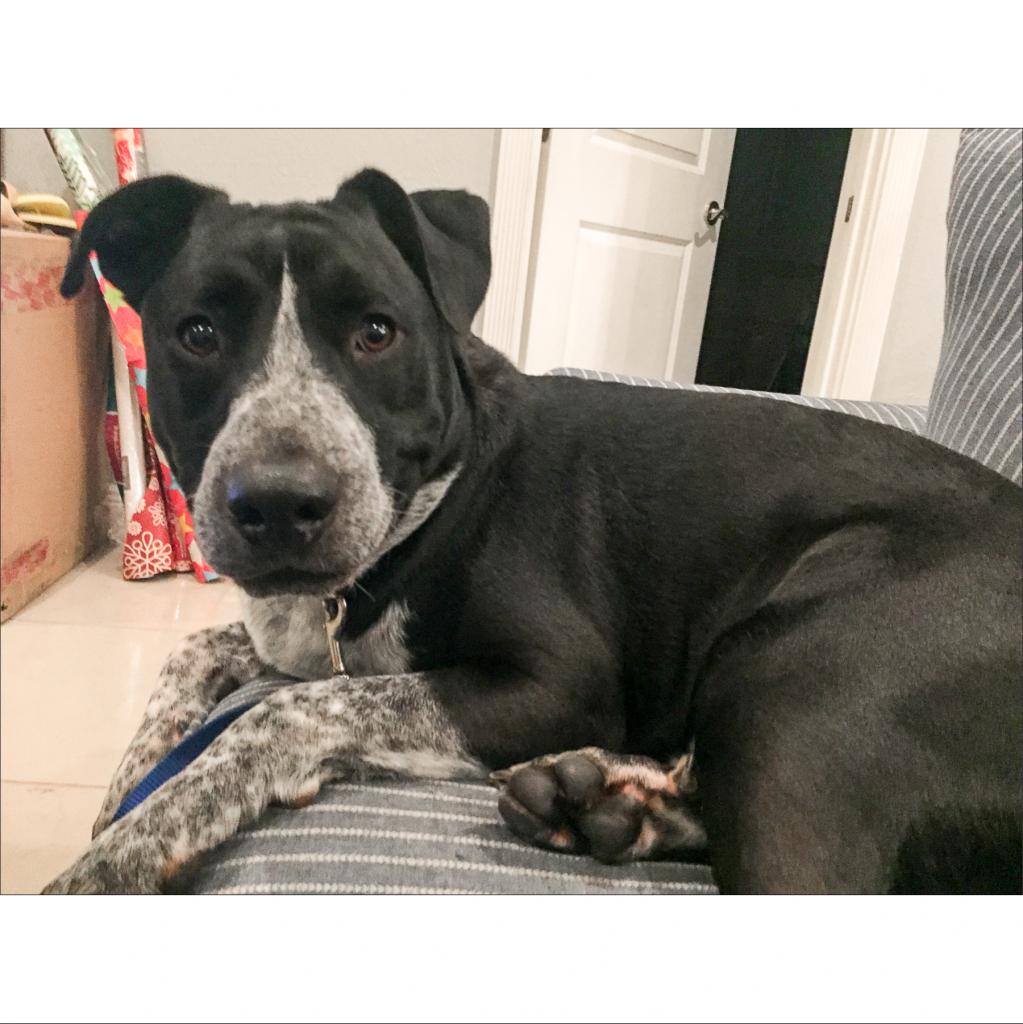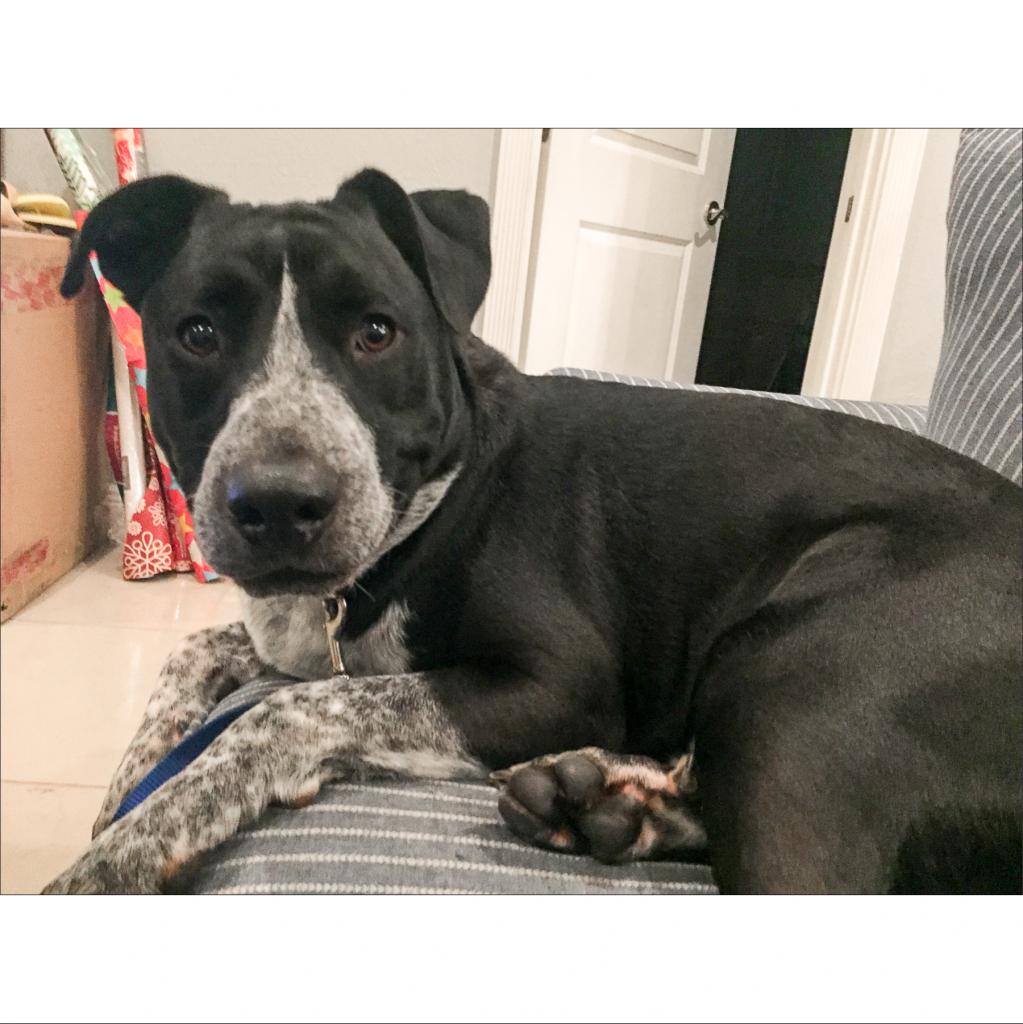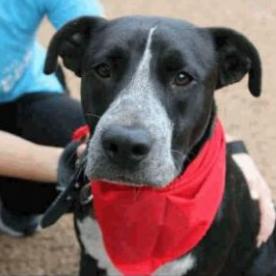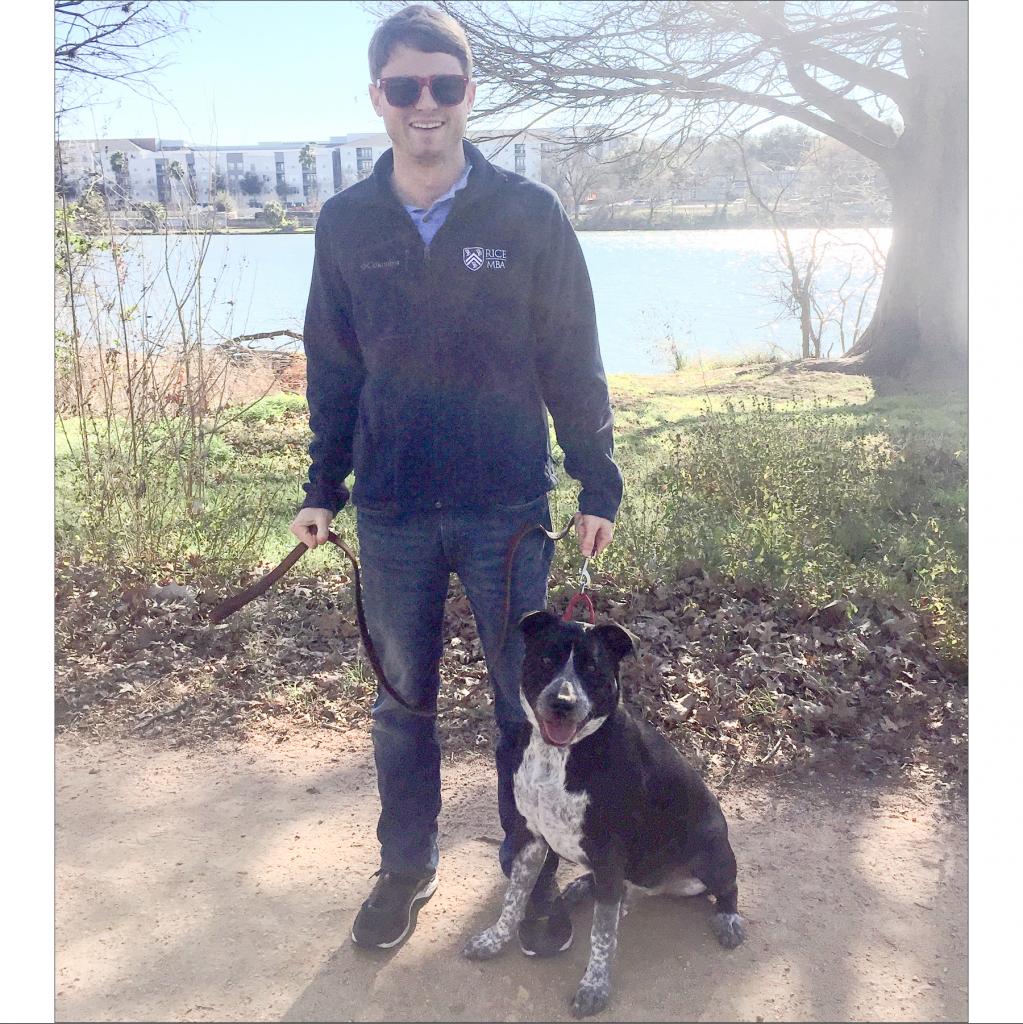 ---
---
Linguini's foster mom say he's just about the sweetest dog she's ever met. He wants to love on his people more than anything and absolutely LOVES getting belly rubs. He likes to put his head in your lap or on your shoulder, he gives kisses and hugs and just wants to be as close to you as possible. He gets super-excited to meet strangers, and before long he's rolling over to see if his new friends will give him belly rubs too.

Although Linguini is 100% cuddlebug, he's also an energetic pup, but not overly so. He makes a good hiking and jogging buddy and is currently running 1-2 miles before slowing down. He's a big fan of Kongs and bones and will play fetch or romp around the yard with his toys for 15-20 minutes, then is content to settle down and chill with his person.

Linguini is well-behaved on leash, knows "sit", goes into his crate without issue, sleeps quietly through the night, and he doesn't shed much. While he definitely wants to be on the couch to snuggle, he's also good about getting down when you tell him to. Linguini has lived with dogs in the past, seems to do best with submissive pups and could go home with a well-matched doggie sibling.

Linguini would make a wonderful addition to any number of loving homes who will give him plenty of attention and include him in their activities. In return, he promises to love you forever. Come meet this sweet pup!